Meet The Insiders At David Linley
Having recently joined forces with the legendary bespoke furniture maker David Linley, architectural designers Graham Green and Michael Keech add two very unique strings to the master's bow.
It's hard to remember meeting two more different people in the same room, let alone the fact that Graham Green and Michael Keech have worked together since 1991, when the former interviewed the latter for a role at Ralph Lauren's burgeoning interiors department. Every bit the skilled yet softly spoken orator, Green sits opposite me in the stunning Linley store on 60 Pimlico Road in the heart of London's Chelsea, hands tracing smooth gesticulations in the air in front of him, recounting the pair's early years with the American designer. Green is a confident, eloquent speaker who is also charmingly prone to chasing tangential narratives down conversational routes that don't always wend their way back to the original path without a little nudge. Keech, not entirely on the other hand, seems at ease letting his business partner do most of the talking, but when his lips do part, it is either to impart dry, witty interjections or pensive ruminations on the nature of design. Dressed all in black with swept-back hair, Keech strikes me as a sort of turn-of-the century French philosopher, replete with that uniquely Parisian sense of almost-angst, which is really just a form of very English intensity, only without the Gauloises balanced on his lower lip.
Their beginnings were not on the Left Bank however, nor particularly left field. Ralph Lauren is where Keech and Green met, where they were to cement a working relationship that has stood the tests, trials and tribulations of some three decades. Green, who actually dropped out of an architectural degree to study geography in London, was developing Ralph Lauren's interiors offering: "I placed a tiny advertisement the size of a postage stamp in the Evening Standard for an assistant," he explains. "I had perhaps 70 applications the next morning. I eventually managed to whittle them down to a few candidates, none of whom were perfect, when an antiques dealer we both knew suggested Michael for the job. And so I called him into my office. Michael was sitting in the window with his back to me, and he had the most immaculate hair in those days. It was quite wavy and thick and dark. And he looked so well-groomed and cropped. And I thought, I think that's the one. I didn't even see his face. He didn't have to open his mouth, he'd already gotten the job. And then we just went for a cup of tea, which is kind of what we've been doing for the last 35 years."
Despite many obvious differences in their outward personalities, there is one very charming asset that they share: that disarming sense of self-deprecation. From the wrong mouth, it can sometimes sound conceited, but from them it seems to come from a place of almost shy understatement and yet they have, for all the world, every reason to laud themselves without any sense of faux modesty: their architectural design nous and impeccable execution of vision is highly sought-after by some incredibly discerning clients who, once under the Keech and Green spell, keep coming back for more.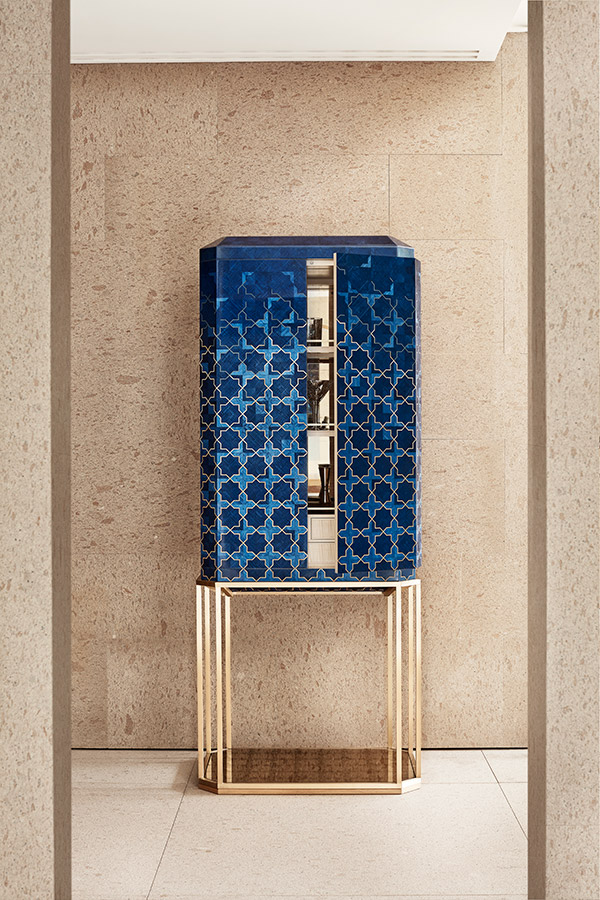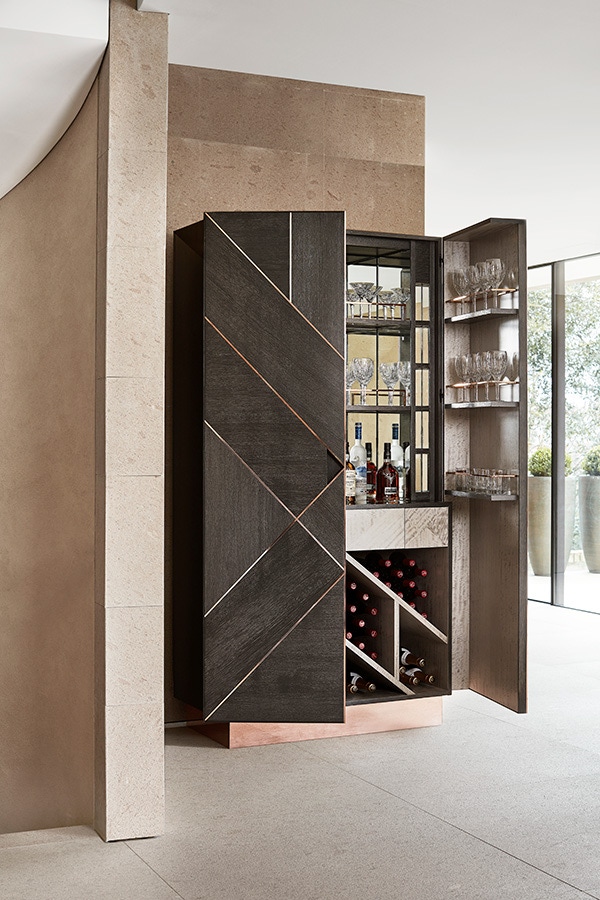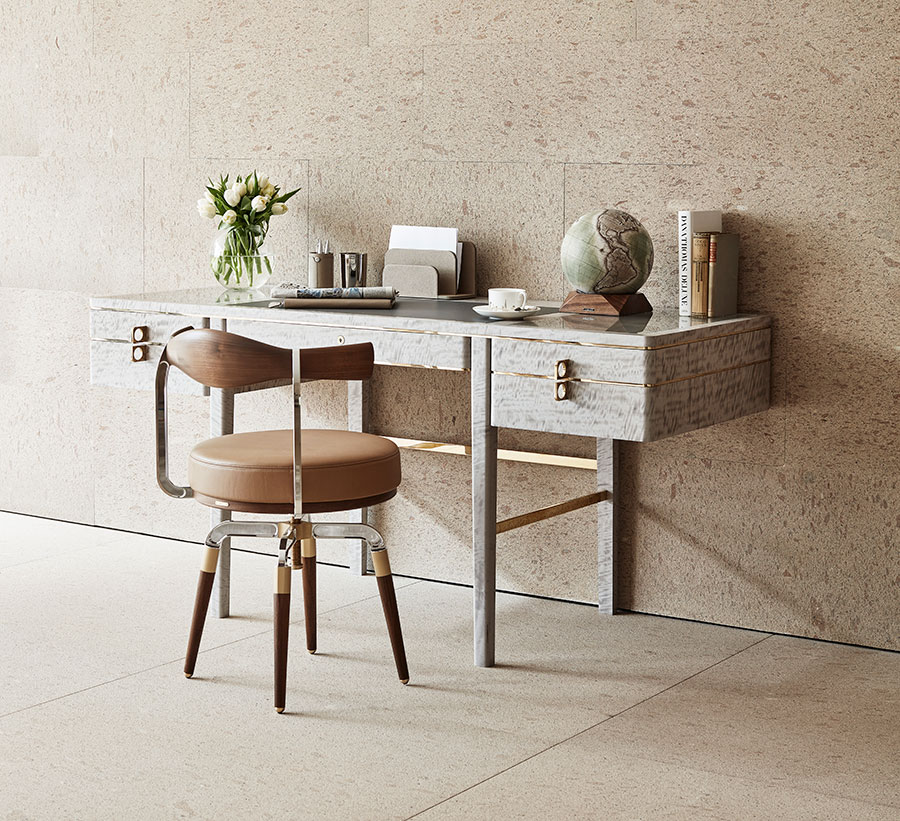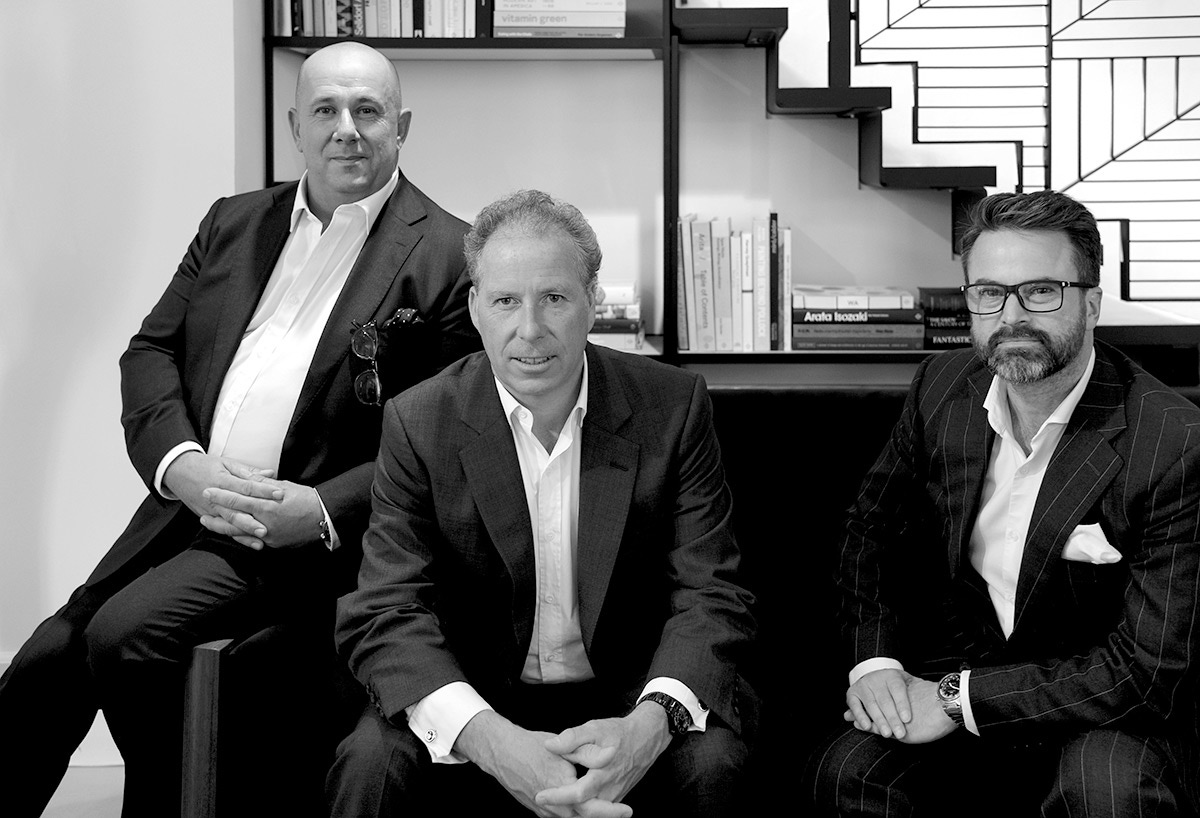 Architectural and interior design is something of an exercise of restraint, or perhaps more accurately, the restraining of one's own personal tastes in deference to the wishes of the client. It's a difficult balancing act because the client is, of course, seeking the designer's knowledge and expertise, but as is most often the case with high net worth individuals, they have very strong opinions about how they like things. And so, the designer's first duty is to please the client while guiding them, in the most delicate manner, along a path that is structurally and tastefully sound (while also making it sound like every idea was that of the clients).
"It really doesn't matter what we think," says Keech. "We're doing it for the client, and they've got to be happy. And if they're not happy then we're not happy. Of course, we never do anything that we really know is wrong, but generally, you know, taste is such a subjective thing." In many ways, their experience at Ralph Lauren shaped their collective ability to be able to jump from different styles and genres. "We worked on so many different looks at Ralph Lauren, that we've honed that ability to transition from style to style without appearing phoney or forced," explains Keech.  "When we set up Keech + Green, we wanted to take some of the things that were gorgeous about Ralph Lauren in terms of the working environment and that work ethic too."
"If we have a client who wants the whole room red, red curtains, carpet, whatever, throughout the room, the approach is I will make this the best red room anybody's ever seen," adds Green. "That's the approach. Red might be anathema to my own personal tastes, but I'm not doing it for me. As a professional designer, you should be able to take that leap."
It's a leap that very often bridges the professional and the private. "There is a certain neuroticism that comes with being a designer," admits Green. It's very difficult to switch the designer's brain off and just regard something for what it is, rather than what it could or should be. It's a designer's OCD, both a blessing and a curse. It would be nice to sometimes just to sit in a restaurant and not be thinking 'why the hell have they hung that there' or feel compelled to straighten a rug at a friend's home."
To iterate this sense of style fluidity, the pair are currently working on three very different properties, each requiring very different aesthetic executions: "One is in a baroque style," explains Keech, "while the second is more of an international Empire style, almost medieval in many ways, while the third is very Edwardian. It's very easy to delve into these different genres and learn about them, but the real challenge is in reading your client's personality and finding seamless ways to express this within the style. Does the client even want to project an image of themselves? Or do they want it purely for their own comfort and for their own use? So you've got to find out those things as well. You're never just doing an interior design. There is a reason, a motive, behind what they want. You have to unearth that first."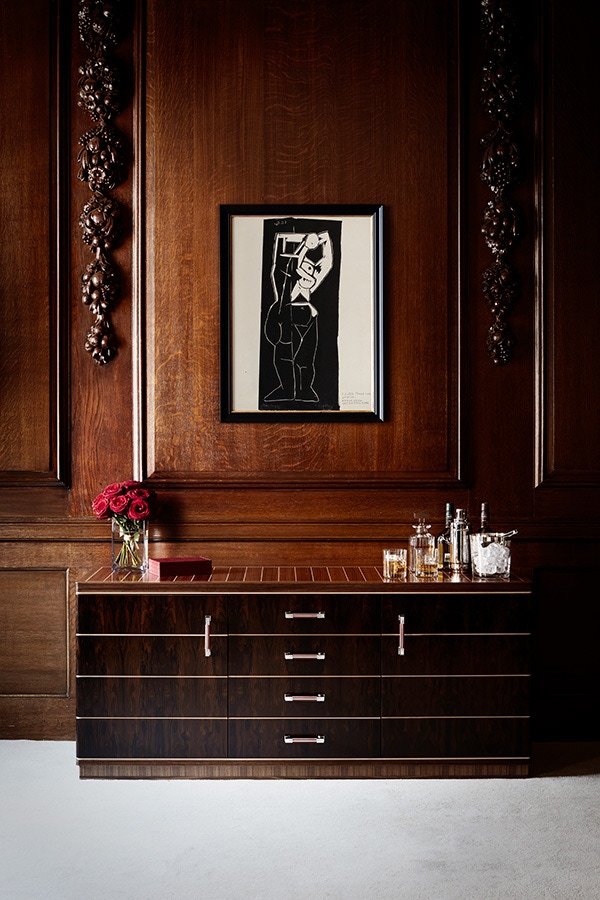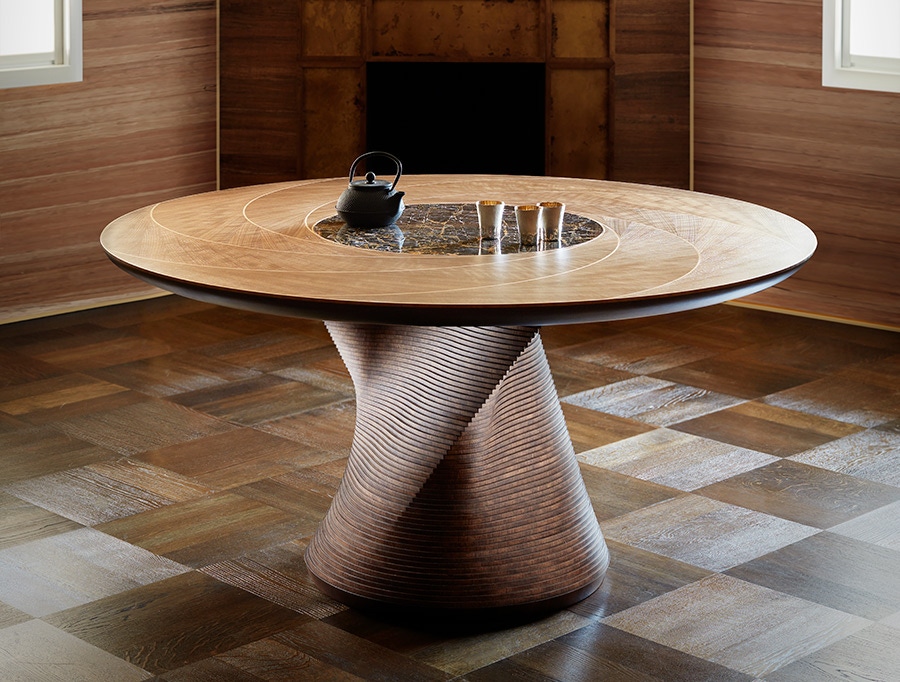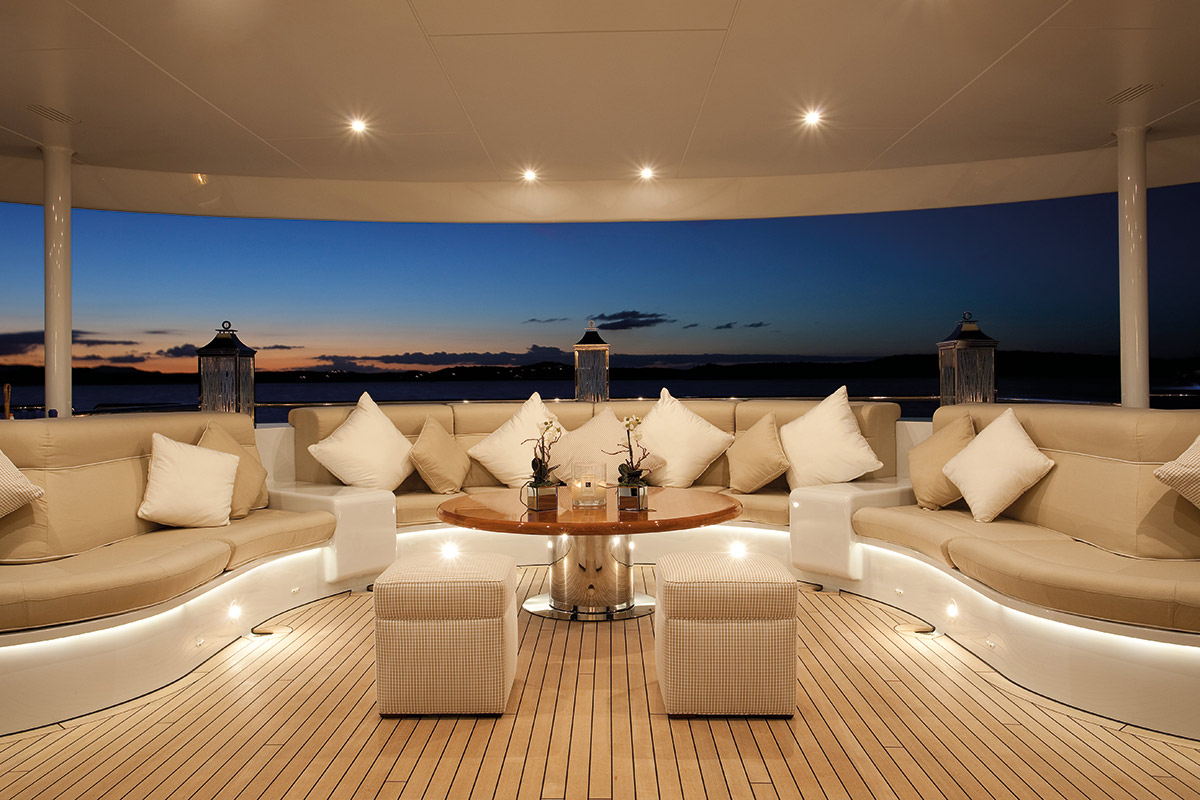 To The Drawing Board
As with everything at Linley, as evidenced by the exquisite marquetry that has become known the design world over, process and detail is everything. Whether it's a bespoke revolving table for a superyacht or an elegant walnut wood matchbox sleeve, the attention to the craft is unwavering. Linley objects are the manifestation of passion, creativity and an artisanal process executed to a level of perfection. It's one thing, however, to pour all one's skills into a single object, but quite another to visualise, then actualise, an entire property's endoskeleton, yet both tasks share the same humble genesis: pencil and paper:
"We typically start with the floor plan to get our sense of the space, be it a building, boat or plane," says Green. "Space planning is the first thing: you want to review it because possibly it's perfectly right as it is, or some small changes or even significant changes are required. And even if the client doesn't ask for it, I'll have some things we might suggest for that next meeting we have with them just to say we've done what you've asked but we've also thought about this. These initial plans used to start around the kitchen table with a piece of paper and probably only one pencil. And the result of that is Michael would start drawing something and I'd say, 'well, what about this?' And I'd try to get the pencil off him and he wouldn't let go. And he really wouldn't let go. And I'd be fighting with him and then I'd snap the pencil off and continue to draw my idea! But broadly speaking, Michael takes more pleasure in being quietly on his own drawing and much less pleasure in communicating, generally with anybody but, I think, his wife. And if he could live in a concrete box on his own, I'd think he'd be very happy."
"I do actually live in a concrete box," Keech says, admittingly.
"Michael takes care of all architectural detailing and development of the project and then my team will look after the stuff that goes in it," explains Green. "That's kind of broadly how it was organized. And then as much as possible, I deal with as much client interface as I can, so I don't bother Michael with it, enabling him and his design team to concentrate on gorgeous, lovely things.
Clearly, it's a division of labour that continues to work brilliantly well to this day and one that will no doubt further catalyse the heaping of even more esteem upon the Linley brand. Of course, no great partnership is without its ups and downs: "There was a time in the office, when Graham was nattering on the phone and we were going to be late for a meeting – and there's nothing I hate more than being late – and I just had an absolute fit and stormed out."
"But what really annoyed him is that when I eventually got off the phone, I jumped in a taxi and got there before him!" laughs Green.
"If that's the worst thing we've argued about, that's not bad for 35 years."