From A Little Comes ALODD: Exclusive Italian Footwear for The Rake
Having already worked as an elite Italian naval commando and as a CEO at Bally, Aldo Lipari decided it was time to move onto bigger and better things: an exclusive collaboration between his brand ALODD and The Rake.
It almost feels unjust to describe the origins of Aldo Lipari – the founder of Italian footwear brand, Alodd – as humble. This is, after all, the man who spent the first thirteen years of his career working his way towards being a commando in the
Arditi Incursori Marina
, the Italian navy's answer to the British Royal Marines or the US Navy SEALS, a rank he held for five years. But this is also the man who spent thirty years working his way up in the fashion industry, having started out on the very bottom rung of the ladder working at warehouse floor level in Benetton's in the UK, after his military career concluded. Considering he began work at the warehouse with no fashion qualifications whatsoever, 'humble' is putting it mildly. Those thirty years saw Aldo working at every level of the fashion industry. He soon grafted his way up to manager at Benetton's before moving to
Armani
, where he spent 6 years fine-tuning his command over luxury apparel. Next up was Tom Ford's
Gucci
, then following that Bally had the good fortune of hiring Aldo as its Southeast Asia and Oceania CEO – a role in which Aldo oversaw a major rise in profits. Aldo has worked in branding, design, manufacturing, retailing, distribution, and marketing – and across multiple categories, including accessories, footwear, read-to-wear and made-to-measure. Modest and approachable in person, it's fair to assume that Aldo has never forgotten where his long and colourful story began. Yet throughout all that time – and despite his astronomic success – there is a sense in which Aldo has always been in training, always pushing his skills further and further without ever arriving at a final destination. This Trojan work ethic no doubt has something to do with his commando training; a formative experience which taught him the importance of laser-like concentration as well as taking responsibility for those in his team. Even after graduating, he never stopped learning and moving forward – his duties regularly involved mastering new skills, such as parachuting into combat zones or diving into freezing seas in the pitch dark. Aldo carried this forward momentum through into his fashion career. "I'm not afraid of risk and facing challenges or obstacles, and I think that really ties in with the entrepreneurial spirit."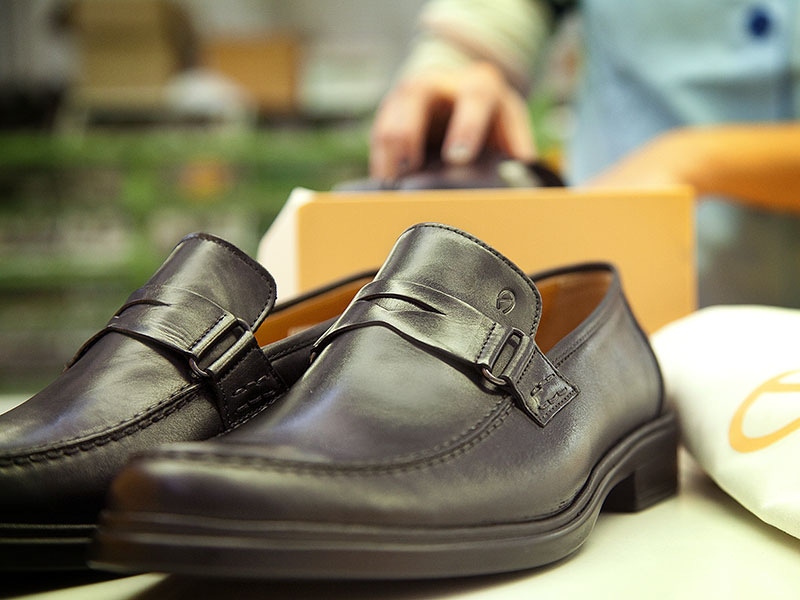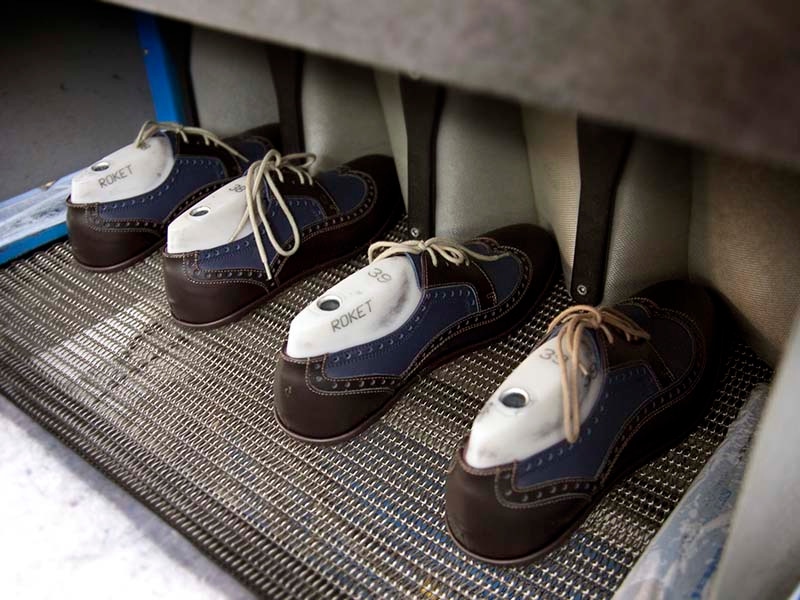 Thus it made complete sense for Aldo to leave his well-paid position at Bally and strike out on his own. Having learned all there was to learn at executive level, he was ready for a new challenge: and ALODD was it. Aldo took the plunge in 2015, setting up camp in
Singapore
where he had already been honing his understanding of the Asian customer. Though initially he struggled with the avoidance of confrontation (which is part of Singapore's culture of politeness), he soon instilled in ALODD's staff his ethos of constant learning, of engaging with received ideas and viewpoints in order to come up with a fresh and innovative perspective. Like the famous scene in
Dead Poets Society
, he wanted his company to stand on its desk and look at men's luxury from a new angle. And – even if we do say so ourselves – what an exciting and contemporary new angle that turned out to be! Indeed, so fresh is ALODD's approach that it can hardly be described as luxury at all. Traditionally luxury has served as a sartorial means of setting oneself
above
, predicated on the notion of exclusion on monetary or social grounds. Historically, the personal comfort of its wearers has always been secondary to luxury's primary purpose of demarcating status. This concept is anathema to the work done by ALODD. In fact, Aldo goes as far as to dismiss the word luxury as "nothing but excess of gloss and marketing".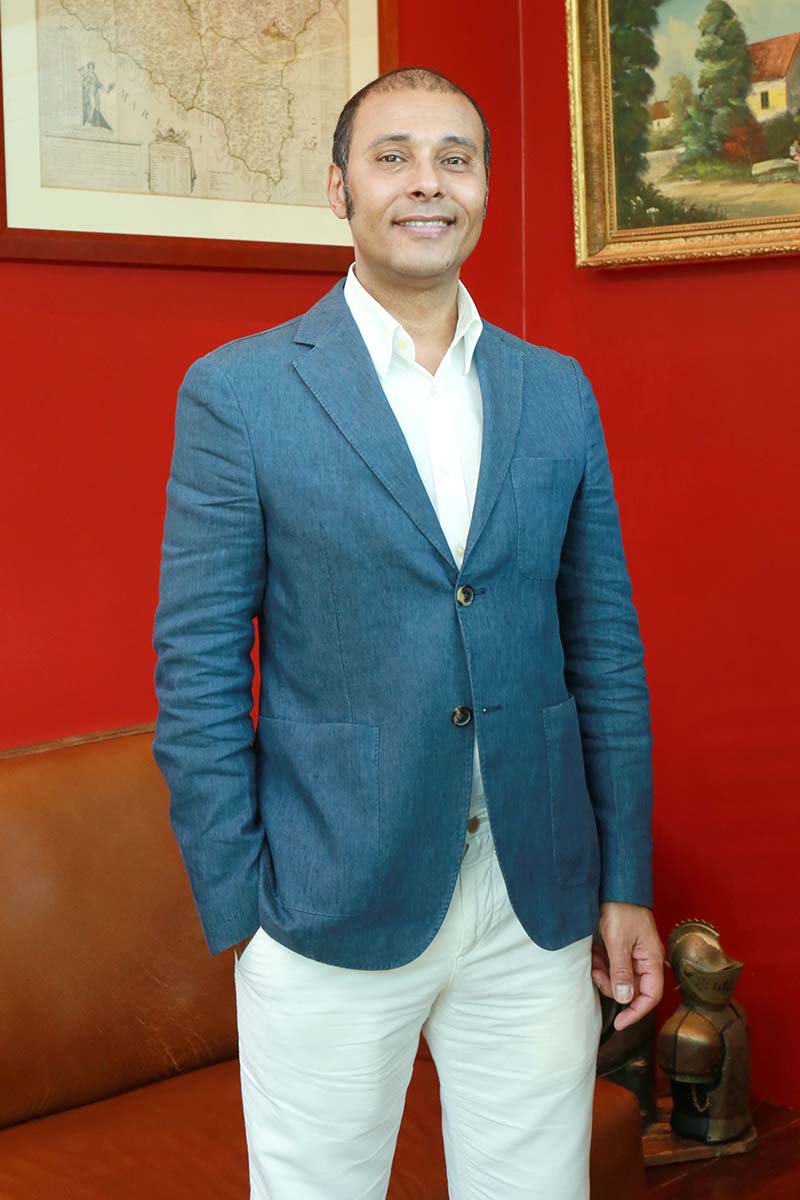 Aldo prefers the initialism QSC to luxury. This stands for Quality, Style and Comfort. Through these key values, he hopes to bridge the gap between luxury's high standards and the high street's accessibility, providing footwear of unbeatable construction at fair price points. This open-to-all ethos was another thing that drew him to Singapore, a country which is comprised of three major ethnicities (Aldo himself is half Italian, half Somalian). ALODD seeks to provide shoes that will appeal to the Asian customer's desire for comfort just as much as the European customer's zeal for quality – Italian, of course – materials. This duality is nowhere more evident than in the two stunning loafers that Aldo's team have produced exclusively for The Rake. The shoes are emblematic of the ALODD way of doing things. Named Alessandro, the shoes are hand-crafted in Italy using sumptuous suede cashmere which feels as soft as a baby mouse's hair. That's where the Quality comes from. The shoes are available in either a deep chocolatey brown and smooth, versatile mole grey, and are built to fit not only every type of foot (especially those with a high arch), but every season and occasion as well. That's the Style box ticked. Then there's Comfort, arguably the most important of the trio. Simply put, these loafers are some of the most comfortable shoes we've had the pleasure of putting our feet into. As well as a quilted leather insole and rubber islands injected into the 8mm leather sole for flexibility, the shoes feature a full interior lining. This allows for an unbeatably refined and enjoyable wearing experience. You simply must try them for yourself.