London Calling | Paul Smith
The Autumn/Winter show, set at the Bourse du Commerce at Paris Fashion Week, gave the British audience a slightly homesick wave no doubt, with an opening of 'London Is the Place for Me' by Lord Kitchener and featured a typically moddish collection with the signature 'Classic on the outside, yet crazy on the inside' - the inside referring to the brightly coloured or patterned lining of suit jackets. This season gave way to a more 'crazy on the outside' feel with bold block colour suits in contrasting shades of peach and bright green which often formed stripes, reminiscent of the vividly coloured knitted jerseys worn by the heroes of the sport, signifying Paul's longstanding passion for cycling. Stripes are recurring, woven into cashmere knitwear and running the length of tailored coats. Dinosaur prints and knitted jacquards peep from beneath the layers, while digitally-printed peaches on technical bomber jackets reference Paul's pioneering use of photo printing techniques. Embracing the free spirit of the late-60s and early-70s, lip-shaped fastenings on leather belts and tasselled loafers are finished with toadstool and peace sign charms.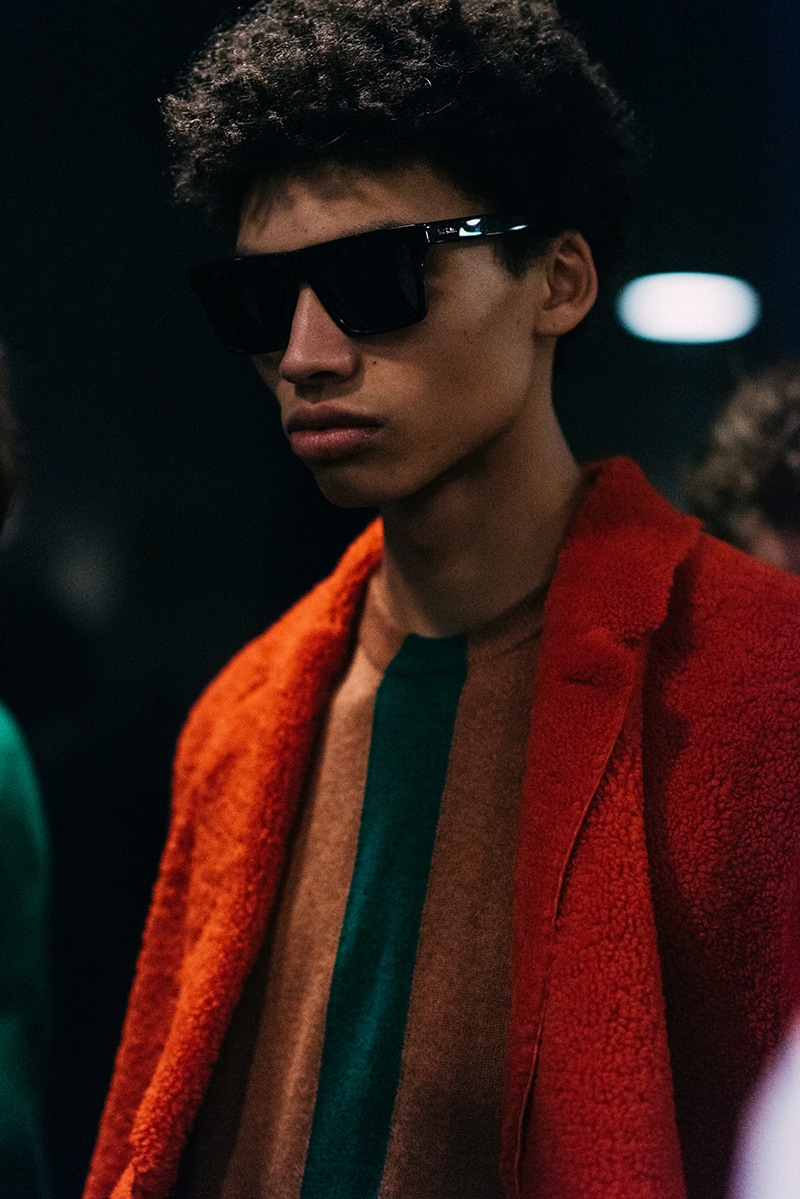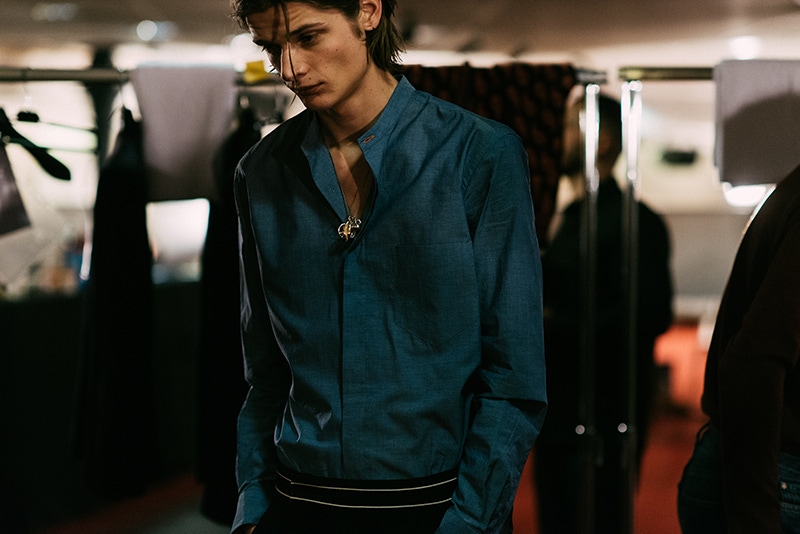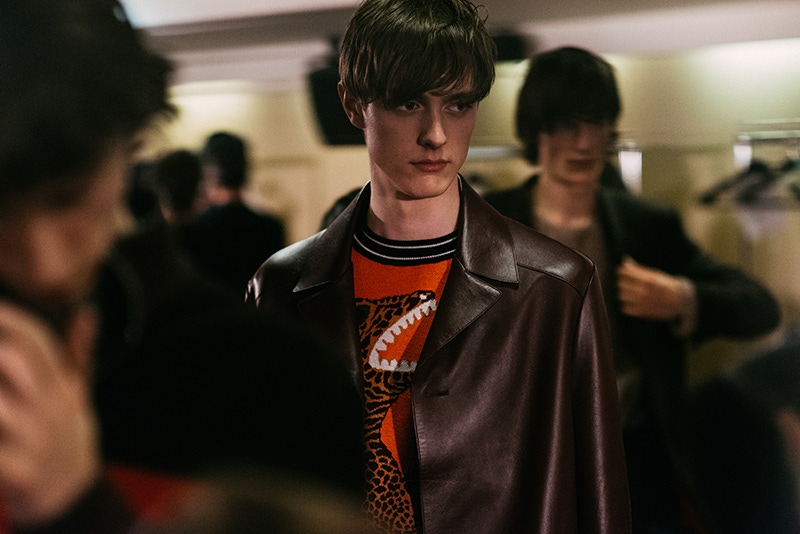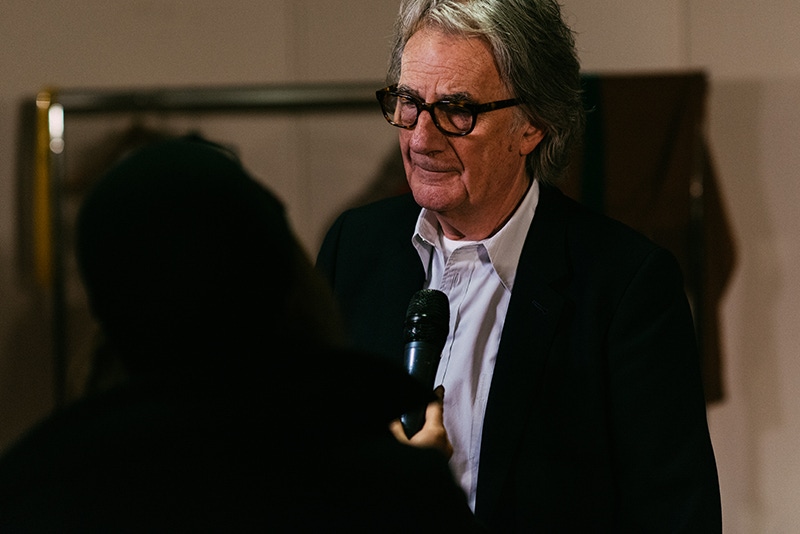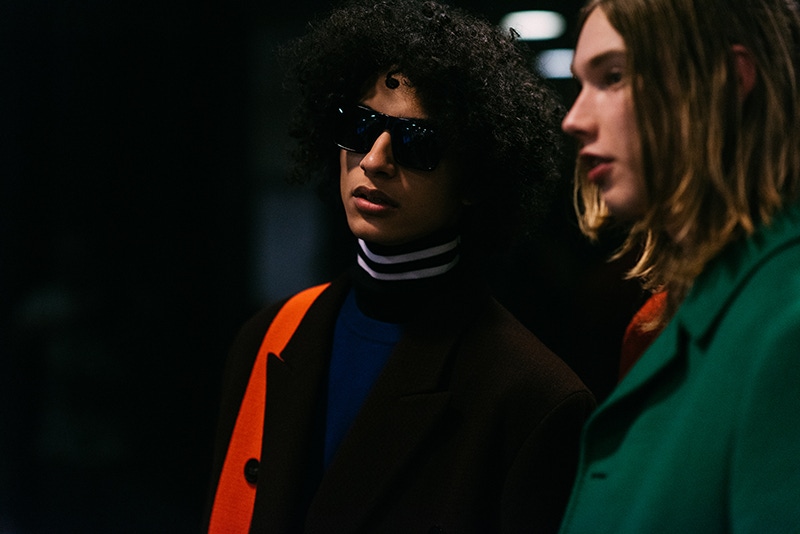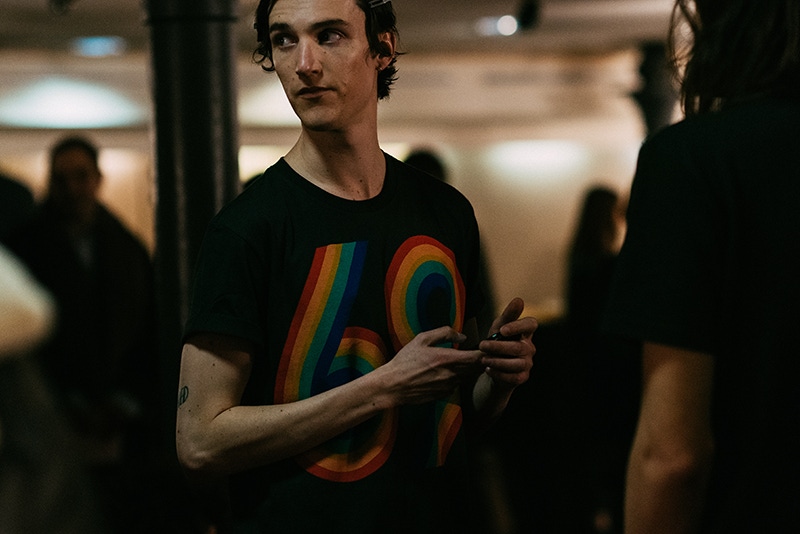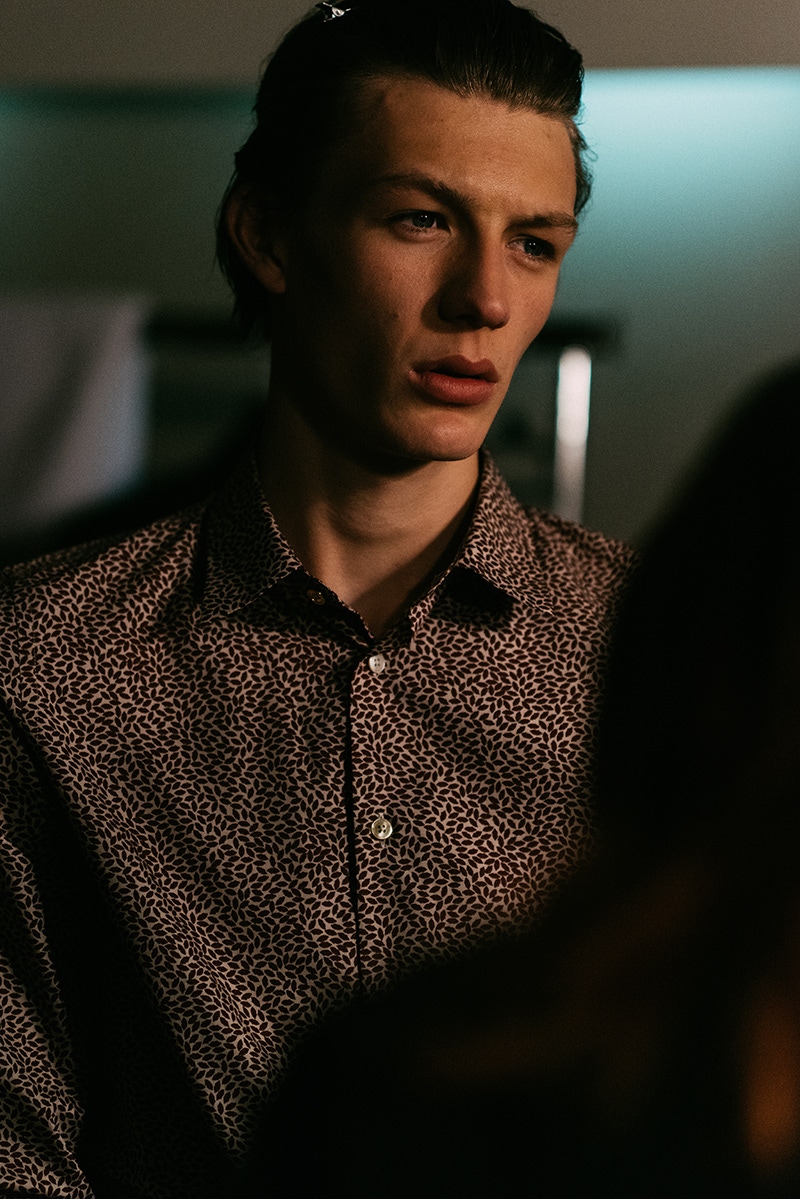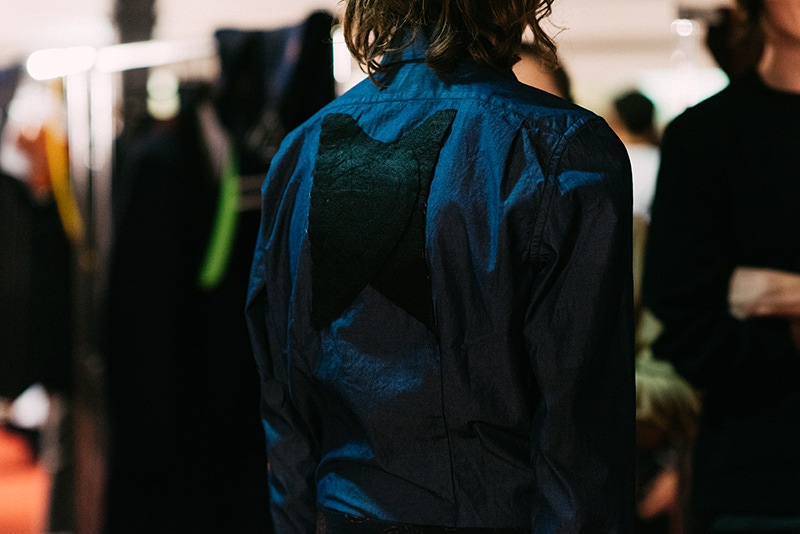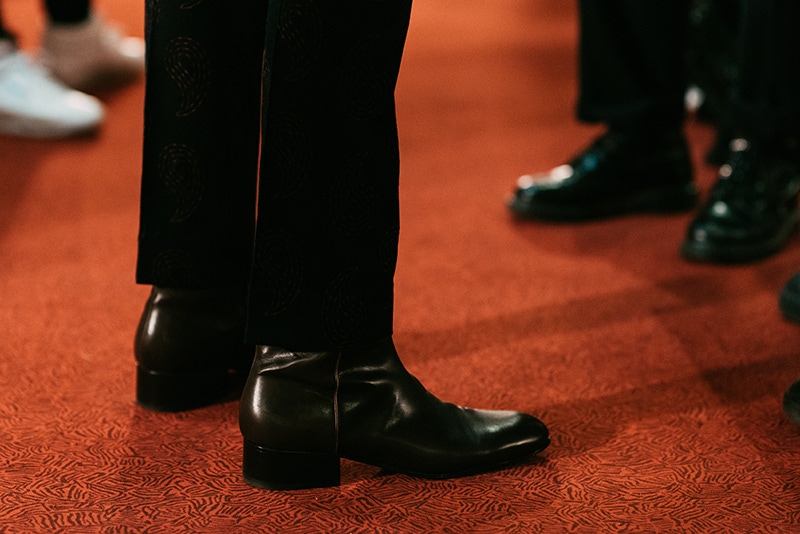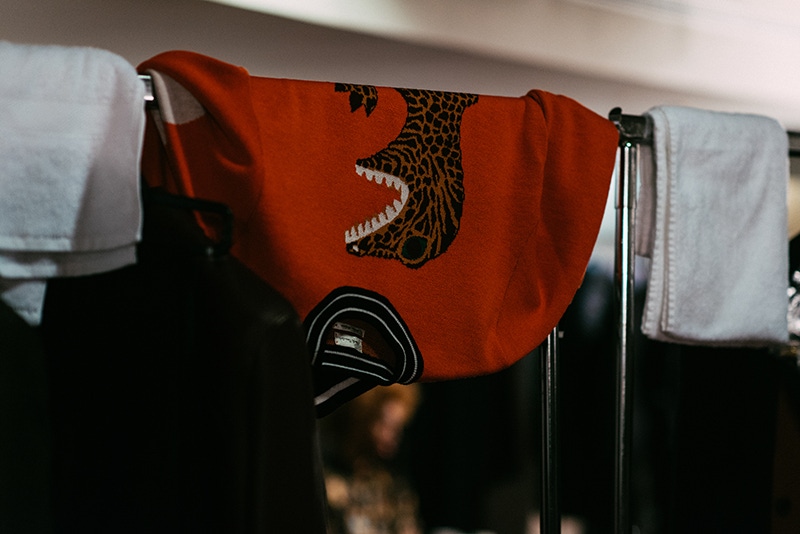 Photography by Joe Harper.