London Reopens Its Doors
As the lockdown in London comes to an end, we highlight a few brands that have opened up shops during one of the hardest times in recent history.
In the midst of the pandemic, brick and mortar locations were forced to close as London shut up shop in March. This unprecedented blow to the menswear trade seemed irreparable, especially as some of the biggest names were forced to close permanently due to high overheads and no footfall. Even seemingly untouchable high street behemoths have been forced into administration. To see so many skilled tradesmen and women being furloughed and let go, and so many craftspeople and small companies struggling to find ways to earn a sustainable form of income, was heartbreaking. However, the unification of the industry through a time where everyone — big or small — was being affected, has been ratifying. The saying 'it's always the darkest before dawn' is one that we at The Rake wholeheartedly believe. The tenacity and determination to fight the good fight will always prevail, and thankfully, this year has been no exception. As London comes out of its second lockdown this week, we wanted to highlight a few new stores that have defied all odds and have provided us with proof that in the toughest of situations, good things can still come. They stand strong with a message that it'll take much more than a pandemic to derail them. It is our duty as the modern voice of classic elegance to do as much as we can to help our industry and these incredibly talented people. If you would like to do the same, here are the new places you should visit. However, before you do, one can see a sneak preview of a selection of shops, old and new via the video below, which was expertly filmed by The Rake's videographer, Marcus Ebanks.
Adret, 15c Clifford Street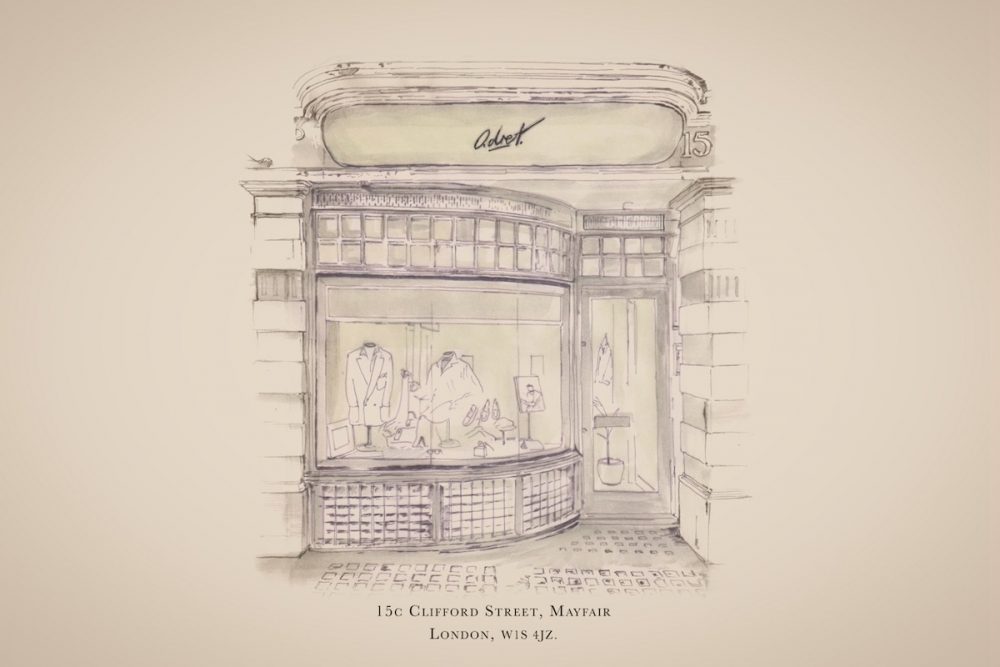 Brainchild of Adam Rogers and Seto Adiputra, Adret champions the artisanal nature of the East and Rogers' Western eye for detail through his experience working in the menswear trade over the years. Located on Clifford Street, the brand new store is home to those that take their details seriously, without sweating the small stuff. The focus is on immaculate quality, of loucheness, of timelessness. There are very few places where you enter and are immediately transported elsewhere, but Adret is definitely one of those.
Canali, 64 New Bond Street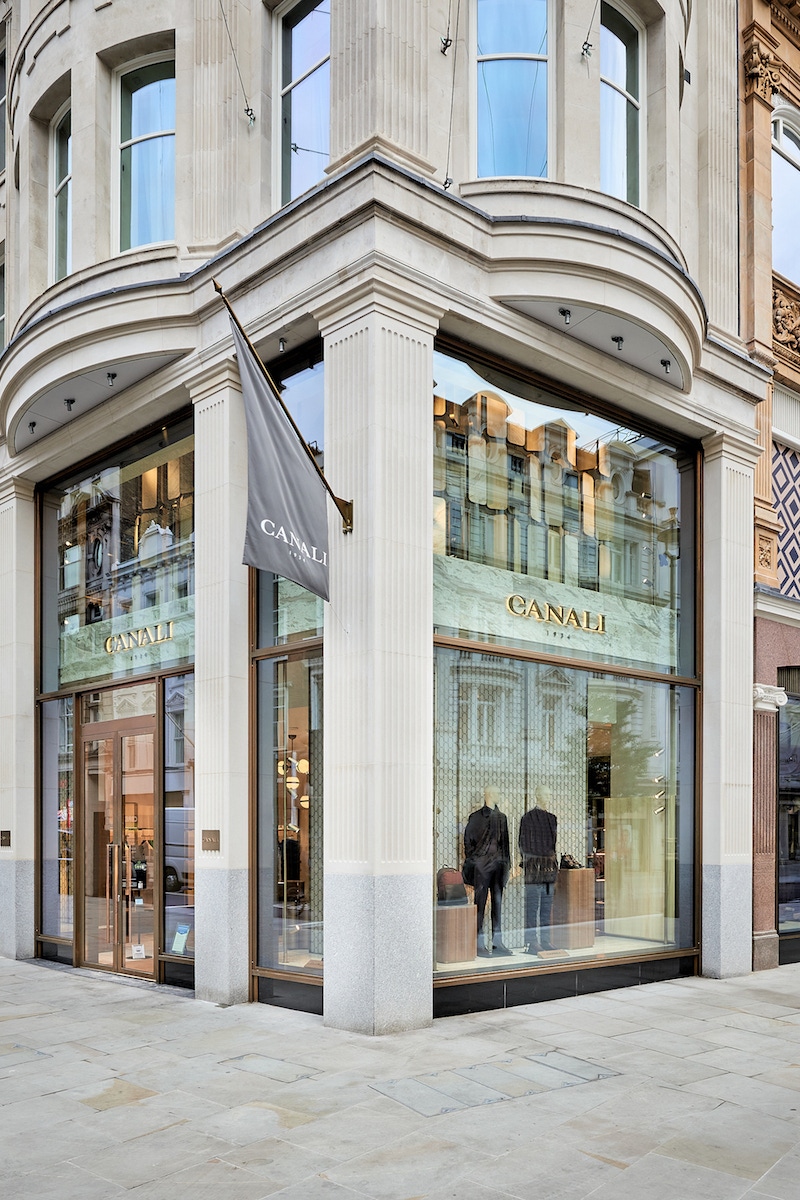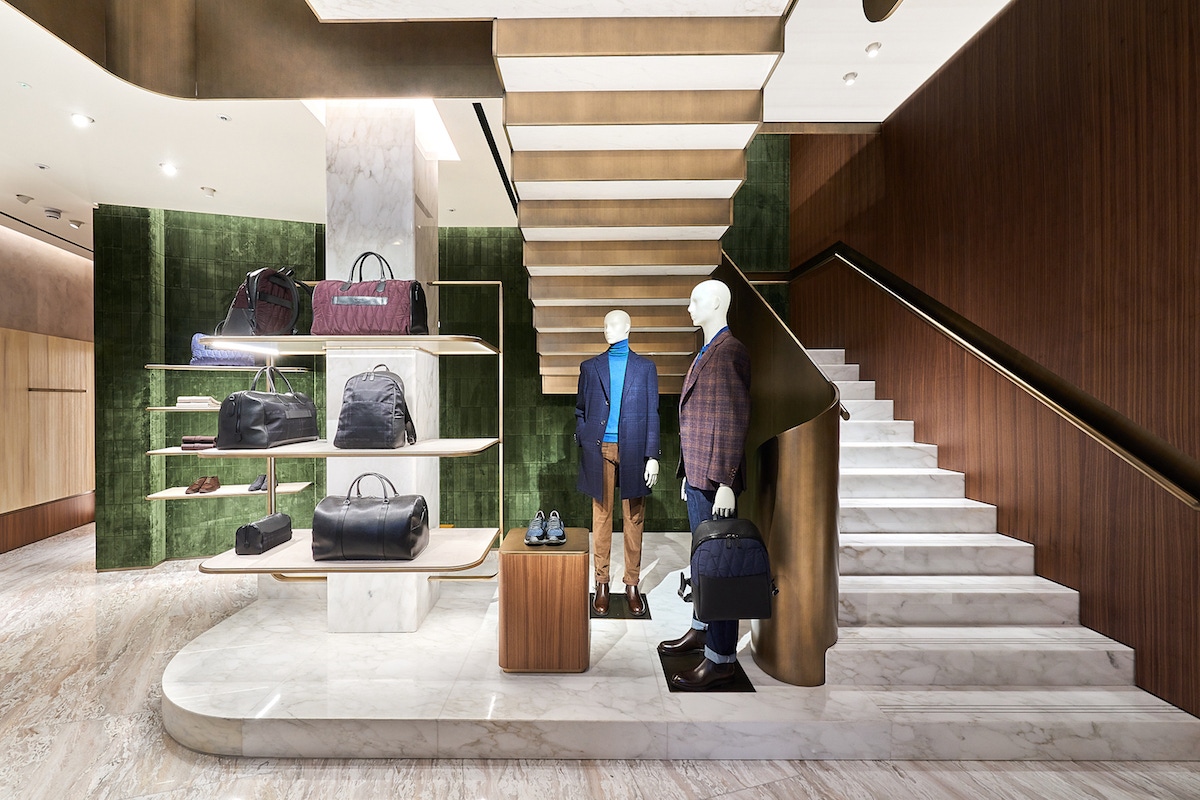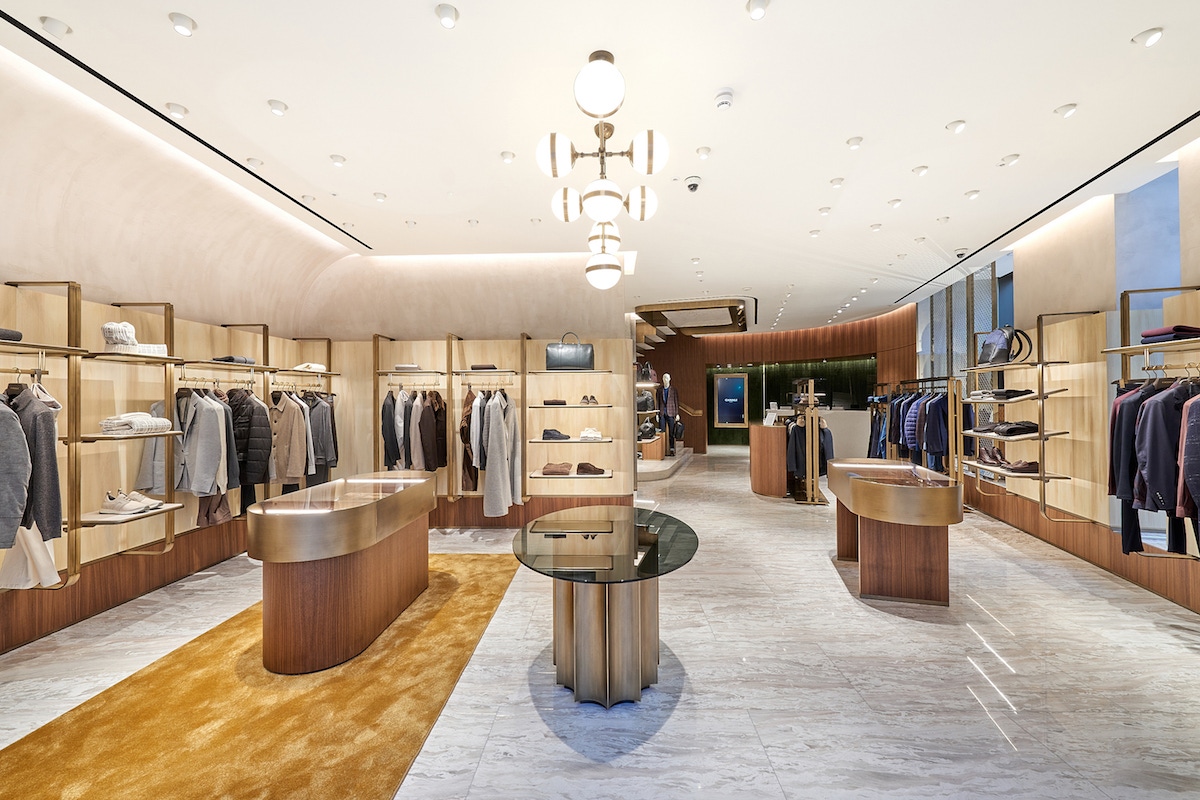 The new Canali store coincides with their 85th anniversary, and marks an exciting new chapter for the brand. Located on the corner of New Bond Street and Brook Street, they have partnered with the award-winning creative studio, Hangar Group, to completely renovate the premises and give new life to a project that bears the renowned style of the studio and encapsulates their contemporary identity. "London represents one of our most important markets and it is a compelling brand showcase for our clients." says Stefano Canali, President and CEO. "This prestigious location combines a historical and charming exterior with a modern infrastructure in line with the most sophisticated retail standards. The space will allow clients to plunge into the brand universe and discover our articulated product offering. Despite the current situation we remain positive about the future and we are continuing to invest in initiatives and projects as this one that will sustain the brand development in the long term."
Edward Sexton, 36 Savile Row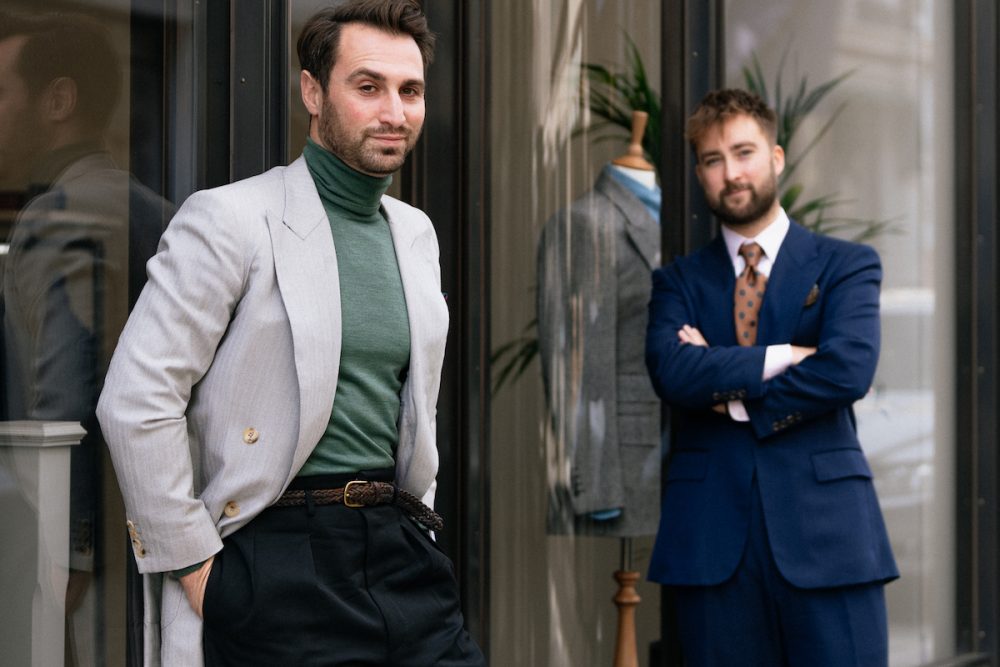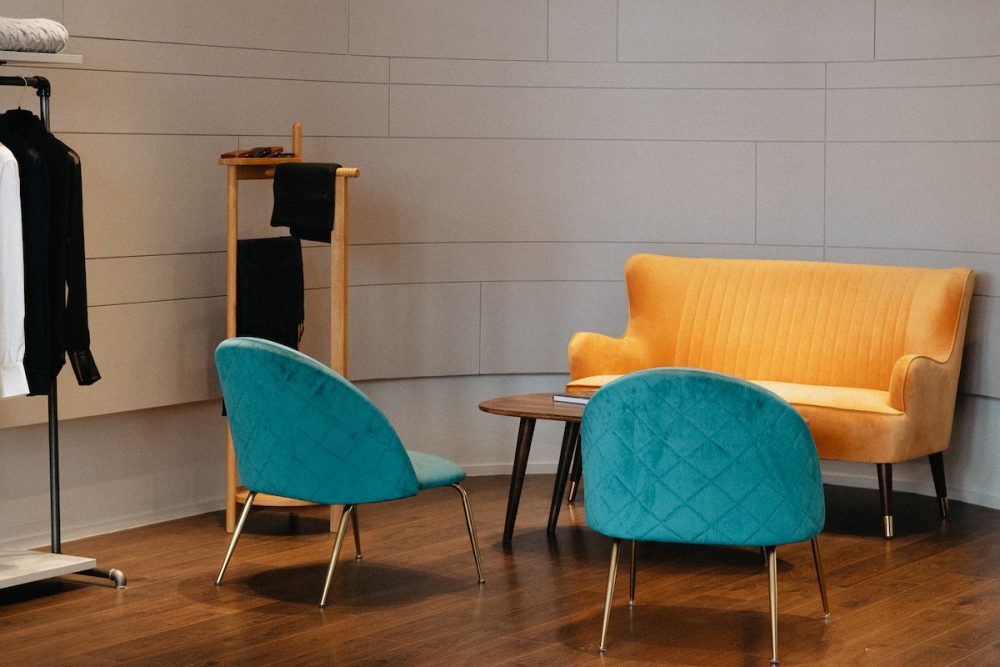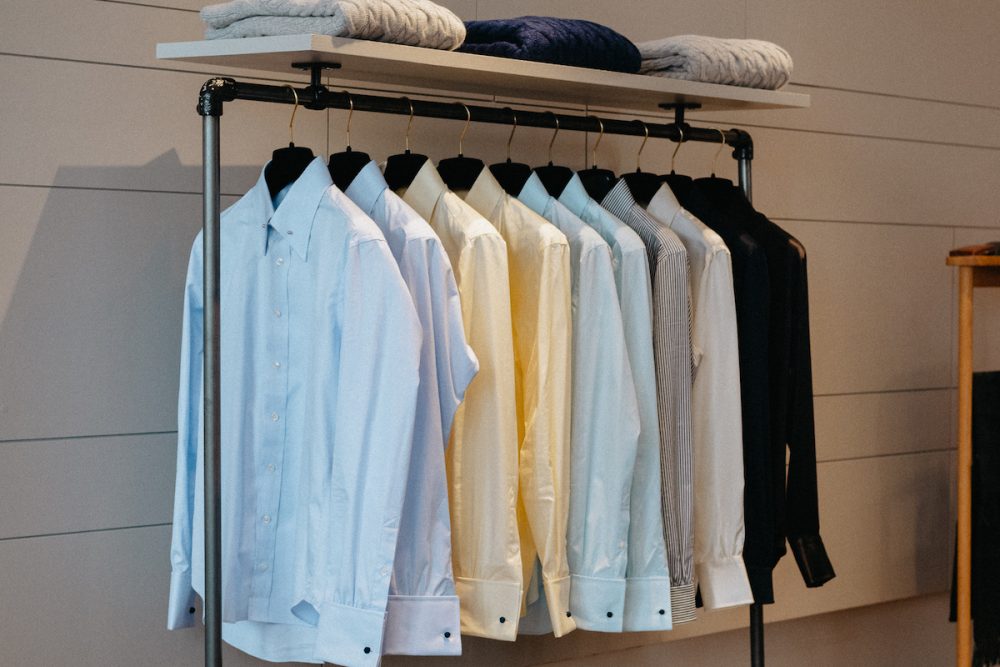 Without doubt one of the most famous names in tailoring, Edward Sexton is the epitome of British attire, so it's no real surprise that they have opened up a new location on the famed Row. Spearheaded by their Creative Director, Dominic Sebag Montefiore, he along with Henry Helyer will be on-hand as the residence opens with their full complement of ready-to-wear tailoring, knitwear, trousers and accessories, plus a brilliant exhibition of never-before-seen photographs taken by David Nutter. No appointments are required to visit, so simply pop in when you're next in town.
Thom Sweeney, 24c Old Burlington Street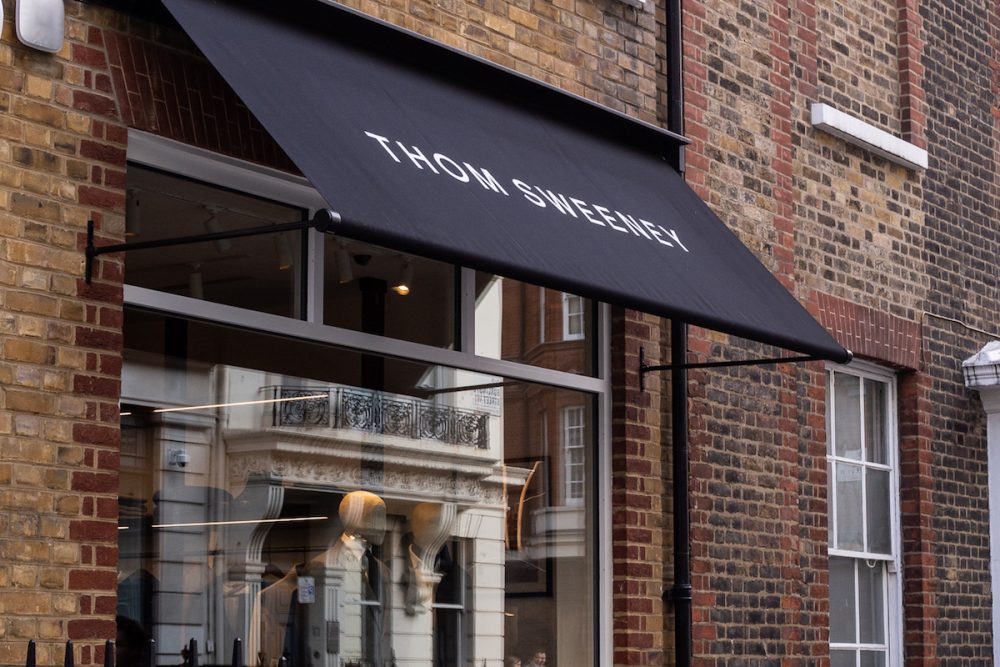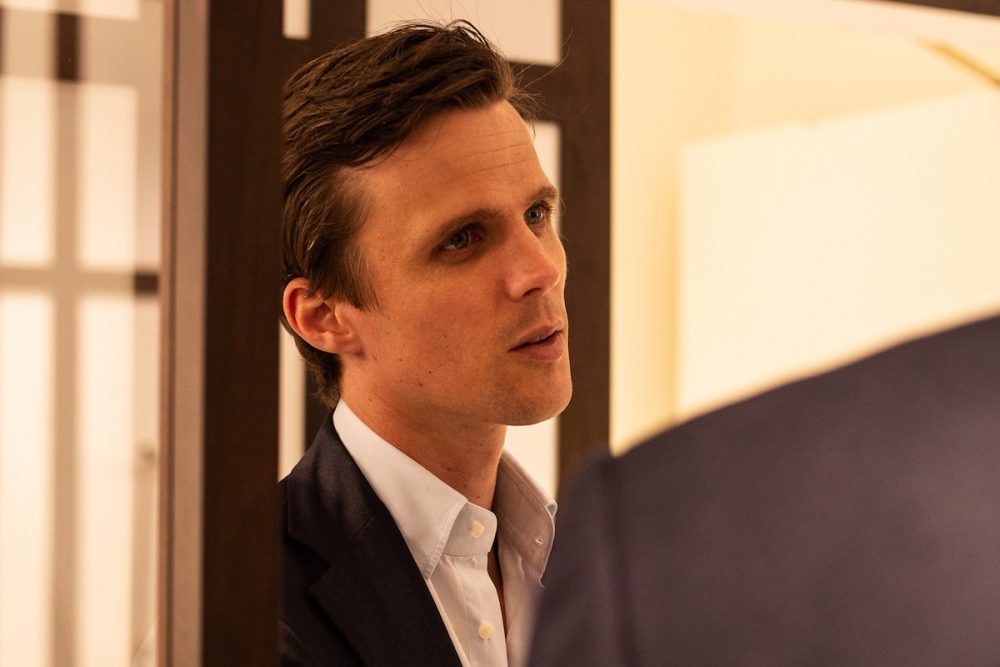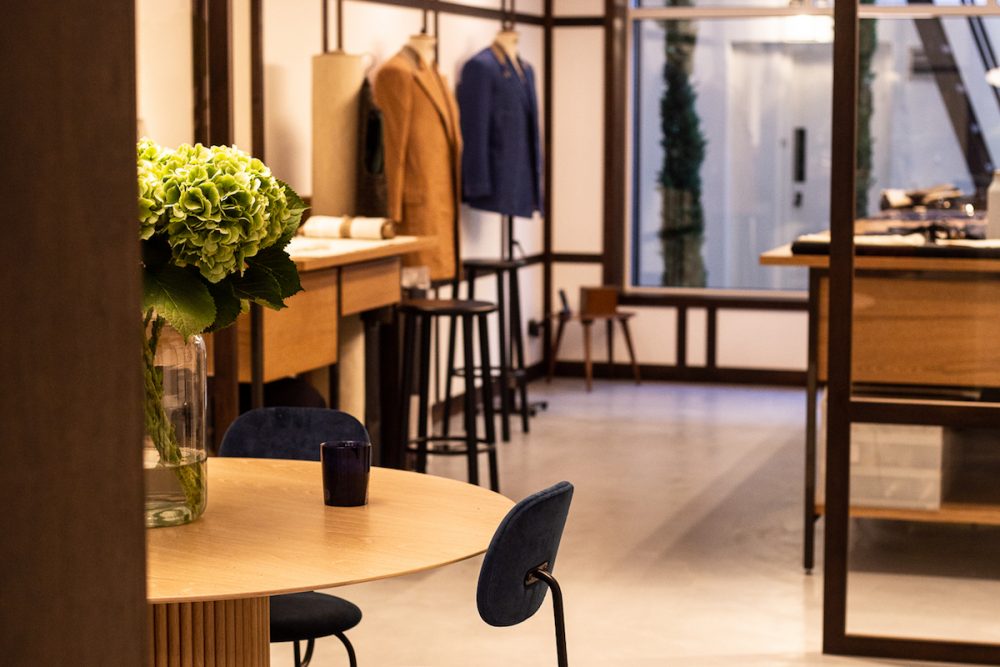 Moving from their Weighhouse Street location, the seriously impressive four-storey townhouse on 24c Old Burlington Street is now home to all things Thom Sweeney. From the special-made snooker table, the spacious fitting rooms with cashmere corduroy blinds, the fully-functioning bespoke workshop in the basement and the back door that links to Buck's Club, it has all been thought out to be a destination for men rather than a clothes shop. Capped-off by the workshop-adjacent altar of trichology, Pankhurst London, who have moved from their Newburgh Street HQ to join forces. And once you're done shopping, head to the top floor for a drink or two at Sol's. Read more about our visit to the townhouse on its opening day,
here
.
Caroline Andrew, 109 Kensington Church Street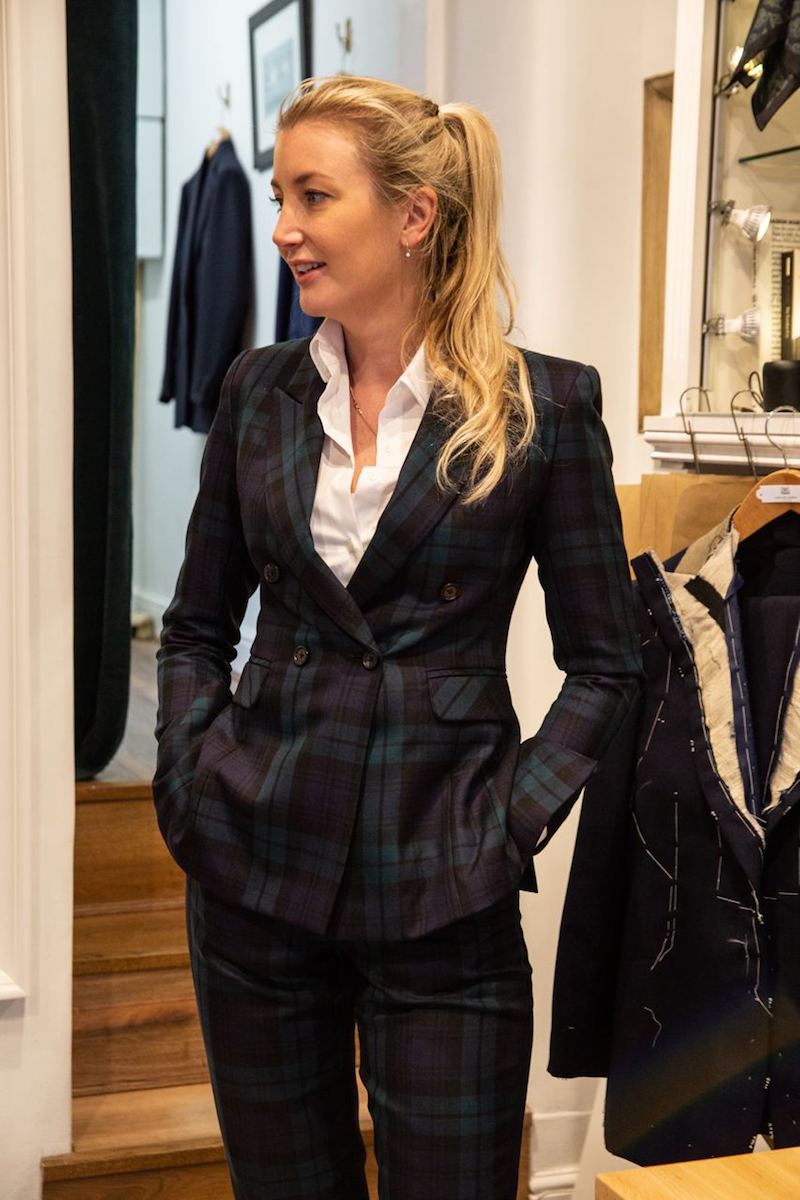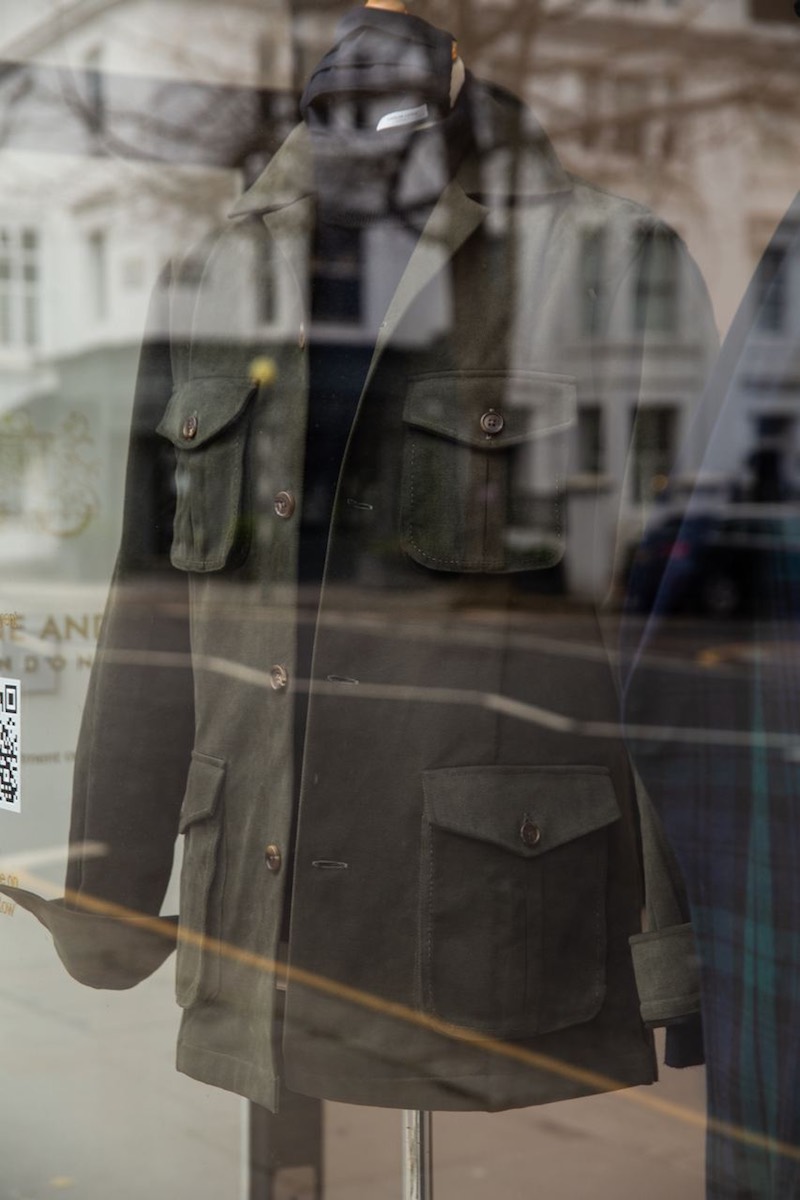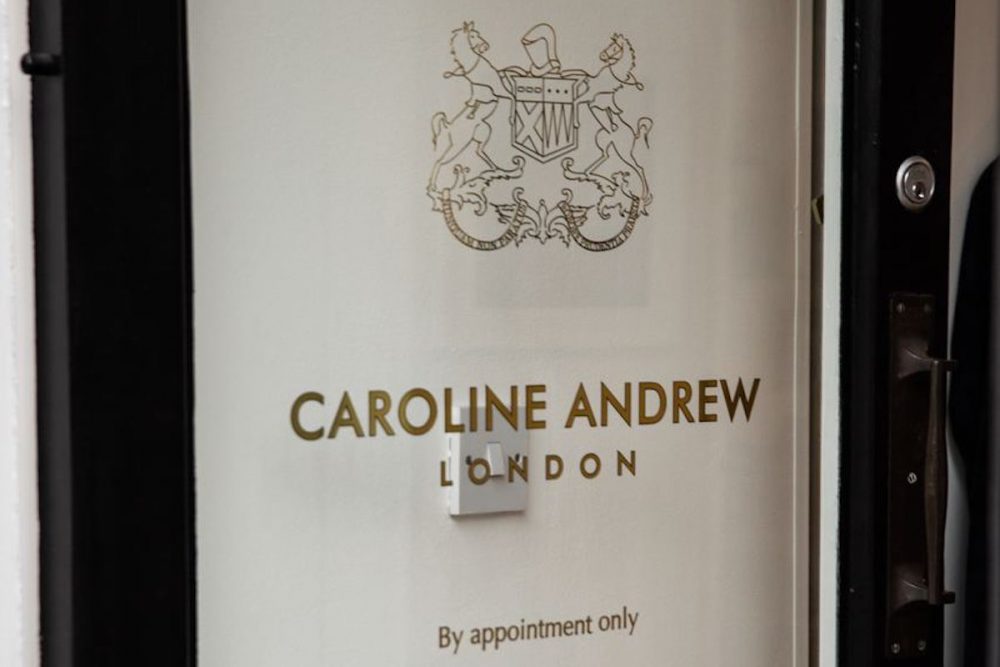 109 Kensington Church Street is home to tailor Caroline Andrew's second shop, the first being on Saint George Street, Mayfair. With most offices now closed until 2021, Caroline utilised her time to innovate and discover a new residential neighbourhood where her tailoring services would be better used. "Kensington is where a number of my clients live and work now that they won't be commuting to Mayfair or the City, people only have to walk a few metres to find me. It's been the perfect second location with no other bespoke tailor in the area. I am pleased to say I am now the neighbourhood tailor — bringing a little bit of Savile Row to Kensington."
The Deck, 19 Savile Row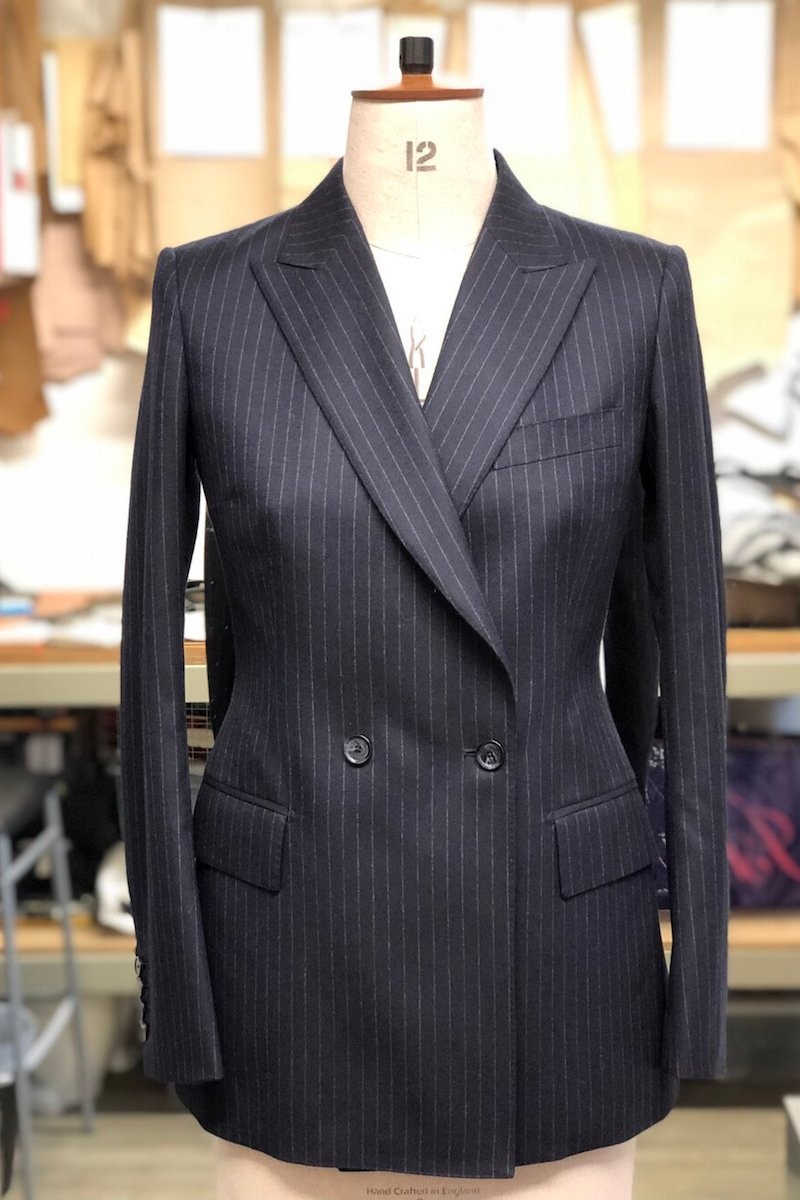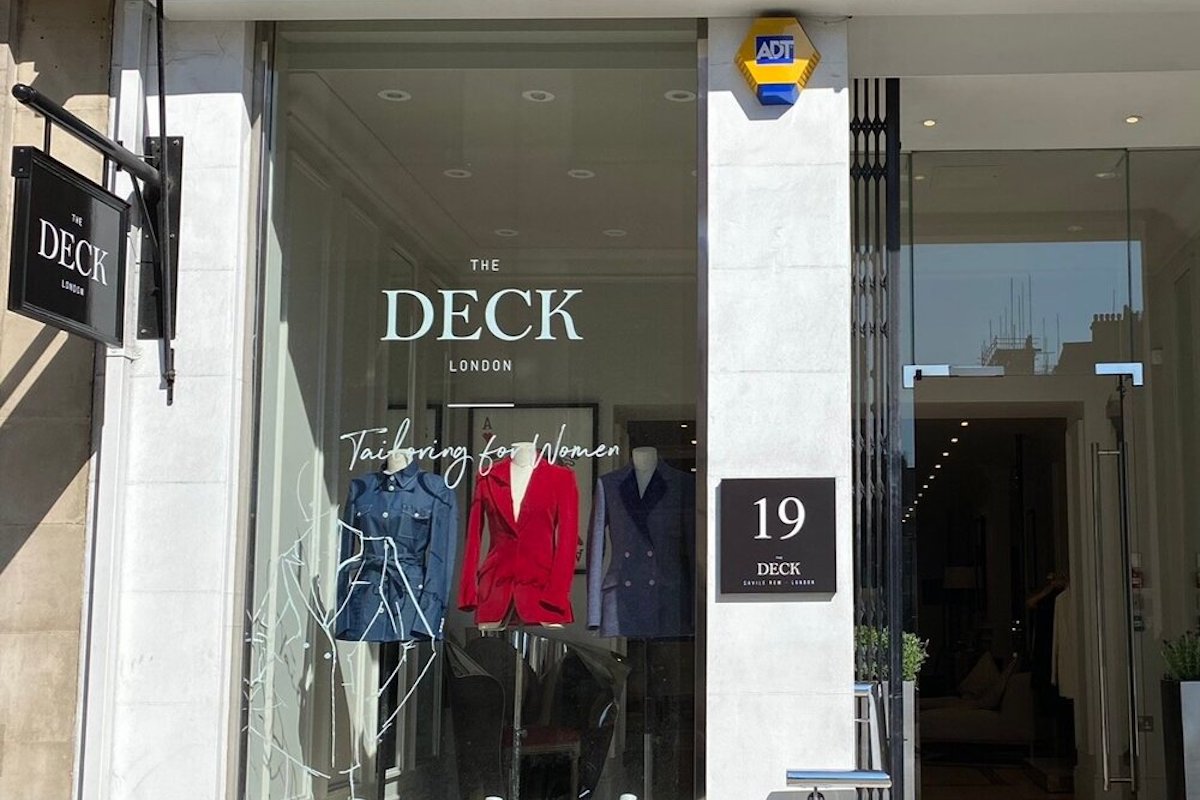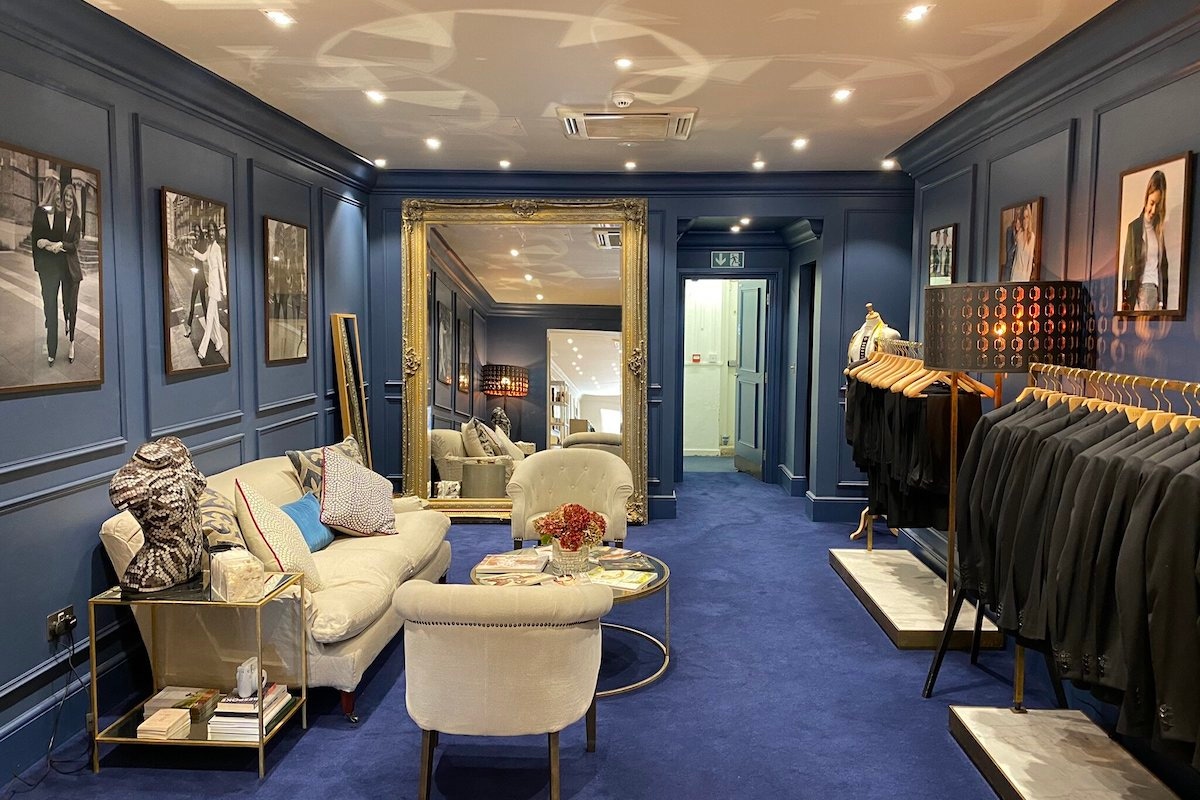 And speaking of Savile Row, followers of The Rake will know all about The Deck London. Founded by Daisy Knatchbull, The Deck London is a made-to-measure tailoring house exclusively for women, by women. As with a deck of cards, they offer four signature silhouettes as a starting point: The Single-Breasted, The Double-Breasted, The Boyfriend and The Safari, accompanied by a choice of either straight-or wide-leg, flared or cigarette trousers. Clients are able to interchange and personalise the styles to suit their needs, which they can discuss at the beautiful new atelier in the heart of the Row.
The Service, 32 Savile Row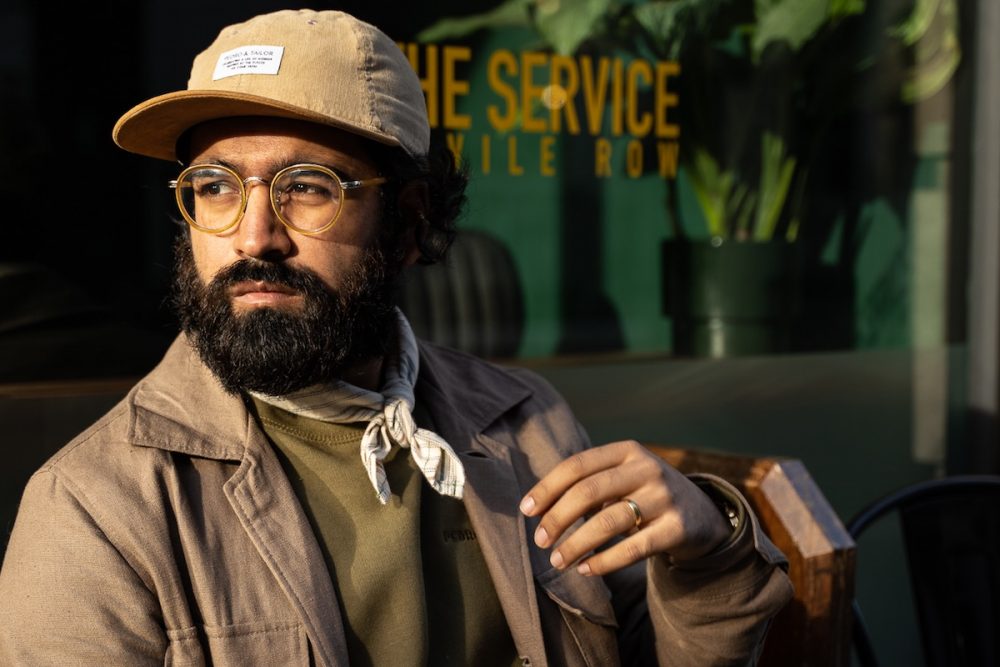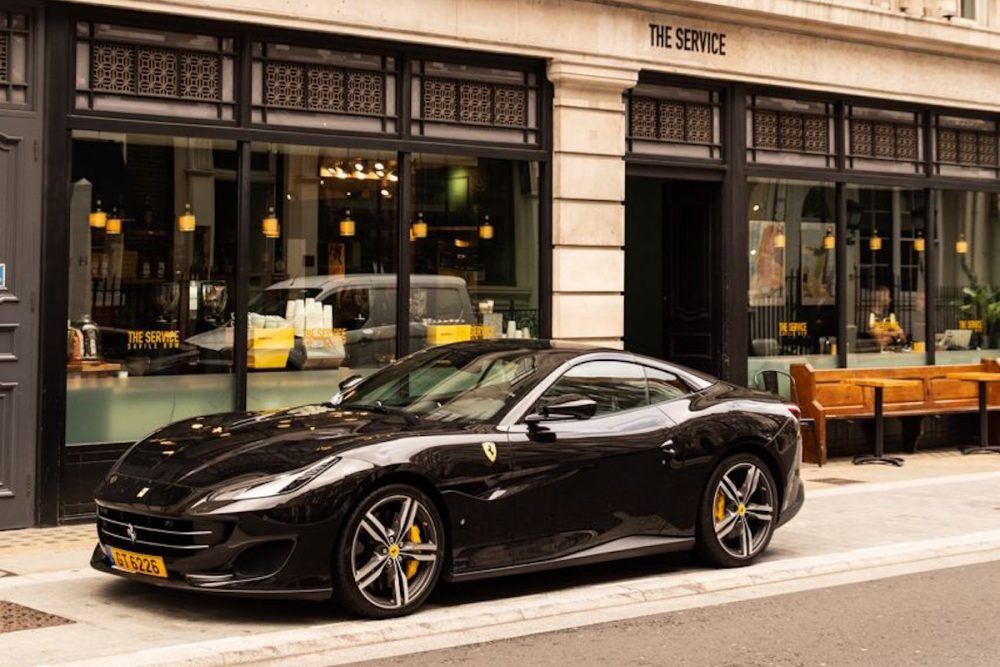 The Service quickly became the go-to place for more or less the entire industry this summer, such was the need for a mutual meeting ground. Started by James Sleater of Cad & The Dandy, The Service offered everyone from menswear (and beyond) a place to set up shop whilst the shops were shut. They've gone from strength to strength, and naturally, the next step now that the doors are open once more, is a Marketplace. Running from the 3rd to 23rd December, The Service Marketplace features a curated cadre of their favourite brands all under one roof, providing the perfect environment to browse and buy, whilst all your coffee needs are met. Brands that will be available as part of the Marketplace include Baron Bags, Cad & The Dandy, Gotrich, Gownsmith, Kirk Originals, Millie Bridget Henry, The Workers Club, Colhay's, Dugdale Bros & Co, Kibble, KNOX, Lovat, Marcel Rodrigues, Tsai x Tsai and Tyler & Tyler. When it comes to the gifting season, it's important we do what we can to support small businesses, and invest in better quality goods and products. The Service is a must-visit when you're in town.