London's Top 5 Smoking Spots
Our Editor lists his best spots to enjoy a cigar in the big smoke, nominated for comfort, cigar selection and space.
If anti-smoking legislation has done anything, it has reinforced the disparity between cigarettes and cigars. No one is opening cigarette lounges - instead there are, at best, the heated umbrellas outside pubs and if you are lucky, some form of shelter from the elements. It has, however, opened up a world of opportunities for cigar retailers, who can create all manner of comfort within the confines of the law, known as COSAs (cosy outdoor smoking areas). The smoking of cigarettes in here is usually
verboten
, because it is a sampling space and the only way to truly sample a cigar is to smoke the whole thing. This is a list of the best spots in the big smoke. Bear in mind that they are nominated for comfort, cigar selection and space. I am aware some terrific restaurants in London have terraces but space is limited and can often be an unpleasant experience during inclement weather.
---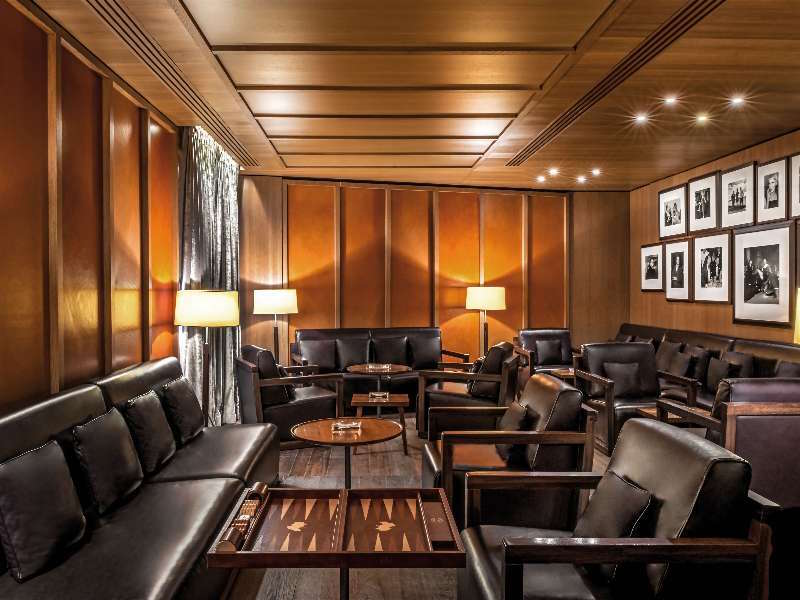 The Edward Sahakian Cigar Shop and Sampling Room
Completely indoors, this cigar shop is named after the great Edward Sahakian of Davidoff of London. It is tucked away in Knightsbridge's Bulgari Hotel, and is perhaps the hotel's best asset and demonstration of owner Hani Farsi's intelligence. The shop has fantastic sommeliers, comfortable surroundings and numerous ways to pass the day – from Geoffrey Parker backgammon boards to a fabulously curated selection of cigars that always smoke fantastically. The Montecristo Edmundo of 2014 was the last cigar I smoked there and it was a completely unexpected delight. Though fully indoors, it is very well ventilated.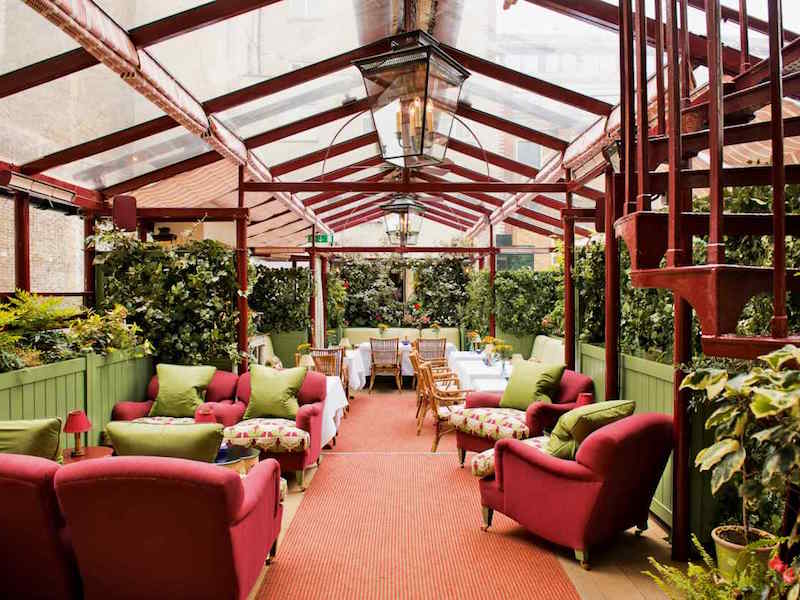 Mark's Club
Yes, you need to be a member to go; if you are not, you need to find someone who is and befriend them fast. This is the best of the private members' clubs so I will only nominate one and leave it there. Mark's Club is a bastion of extinct elegance, it was created at a time where money and taste coincided – fireplaces, polite staff, cosy décor, but best of all is the smoking terrace. Darius Namdar, the club director, also happens to be a master of Havana and won the UK's Habanosommelier competition. You can therefore be sure of a humidor that is discerningly selected, including some excellent double coronas and limited edition cigars.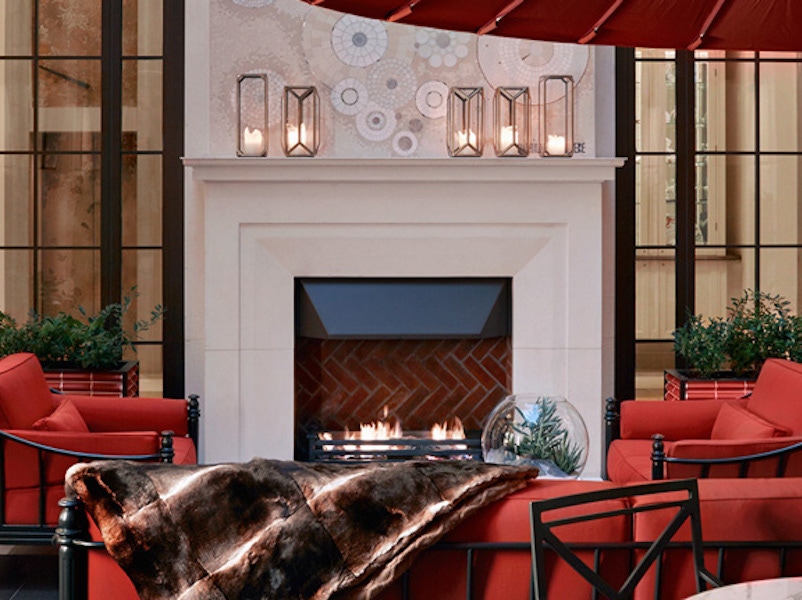 The Corinthia Hotel Garden Lounge
As with the Bulgari, there is plenty of evidence that hotels (at least the smart ones) are taking the needs of cigar smokers into account and investing in it. The Corinthia hotel is no different. The Thomas Kochs-run establishment has designed the terrace very well, in that you will be sitting next to non-smoking guests, albeit with a large pane of glass between you. You aren't made to feel like you have asked for the fetish pornography and are shipped off to some damp corner of the hotel where there is some sort of air vent, like in other nearby establishments - it seems to be as much an integral part of the hotel as anywhere else.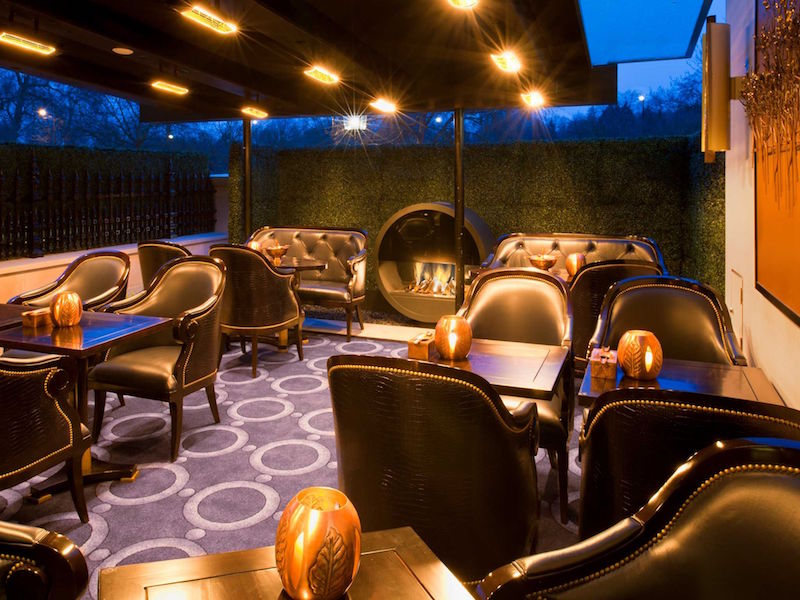 The Wellesley
If, and it is a big 'if', you can disregard the Hyde Park Corner traffic, The Wellesley is pretty amazing. The cigar collection in the walk-in humidor is extraordinary, with plenty of good foreign regional editions and rare cigars. The cover charge is high but certainly not too high to keep it off this list.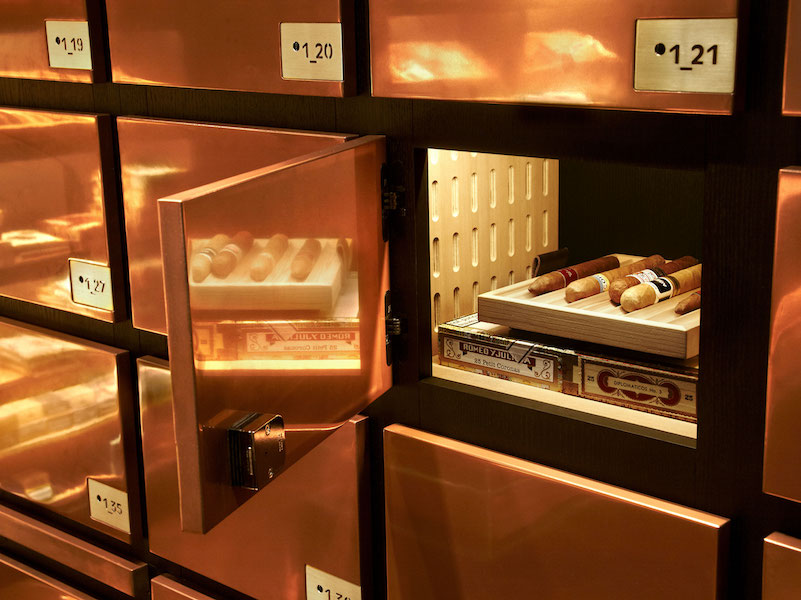 1A St James's
Just across from St James's Palace, the corner address for Dunhill tobacco opened a few years ago. It features an excellent exhibition on the process of making tobacco and offers a great selection of New World cigars as well as Cuban. Lockers are available for collectors, but all are welcome in their indoor smoking room. Cuban cigars make up a huge percentage of the cigars smoked in the UK each year but that doesn't mean that cigars from outside Cuba should be eschewed. If you are going to find cigars that are just as interesting and delicious, it is here.
Special mention ­­– The Ivy Chelsea Garden: An outlier, as it does cater for cigarette smokers and doesn't have an in-house selection of cigars. However, the garden at The Ivy on the King's Road is enormous and there are areas for large parties or intimate numbers too.