Look of the week: Casually in touch
Working from home for many, might not be a temporary exercise and could lead to a permanent way of life, which is where this week's selection certainly spruces up your home attire options.
Skyscrapers soar over the City of London with their glass exteriors menacingly towering over smaller buildings, old and new. Except in many of these skyscrapers, work stations lie empty, corridors deserted and meeting rooms vacant. Skyscrapers are not a new phenomenon anymore, with Tower 42 welcoming its first occupants 40 years ago this year. It remarkably held its status as the tallest building in the City of London for 30 years. Notable constructions such as the aptly named Cheesegrater and 22 Bishopsgate now dwarf Tower 42. But the invasion of Covid-19 has dramatically emptied these vast office spaces and has slowed construction of 22 Bishopsgate to a crawl. Workers are gradually returning to these offices, but many companies under the financial strain of the pandemic have relinquished their office space permanently where a working from home strategy will be the future. This week's selection will certainly help achieve this. Drake's rugby shirt: Drake's classic rugby shirt is the perfect ensemble for working from home. David Hockney arguably the most stylish British artist regularly donned a rugby shirt in his studio. The densely-knit cotton is striped with red and has a white mock polo-style collar and cuffs. It's undeniably comfortable and when tasked with life's other commitments such as taking the kids to school or doing the shopping the shirt is also a superb casual option. The Armoury trouser: These slim cotton chinos, pair nicely with a rugby shirt. This style includes a flat front, belt loops and a zip fly. Other features include side pockets, buttoned seat pockets, a split back waist, and a fully skirted waistband to finish the look. They're not overly tapered at the leg which gives you more scope for footwear options but in this case worn with a pair of suede loafers stationed below them, it completes this comfortable and simplistic appearance.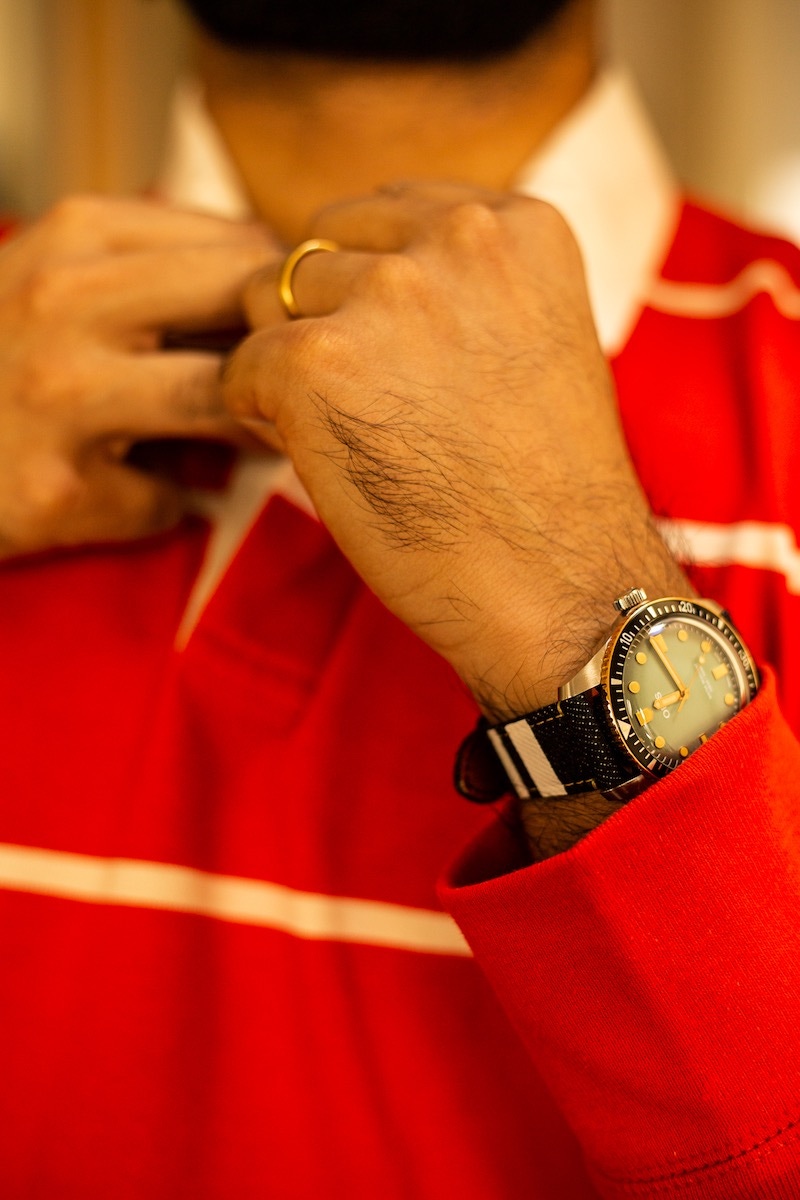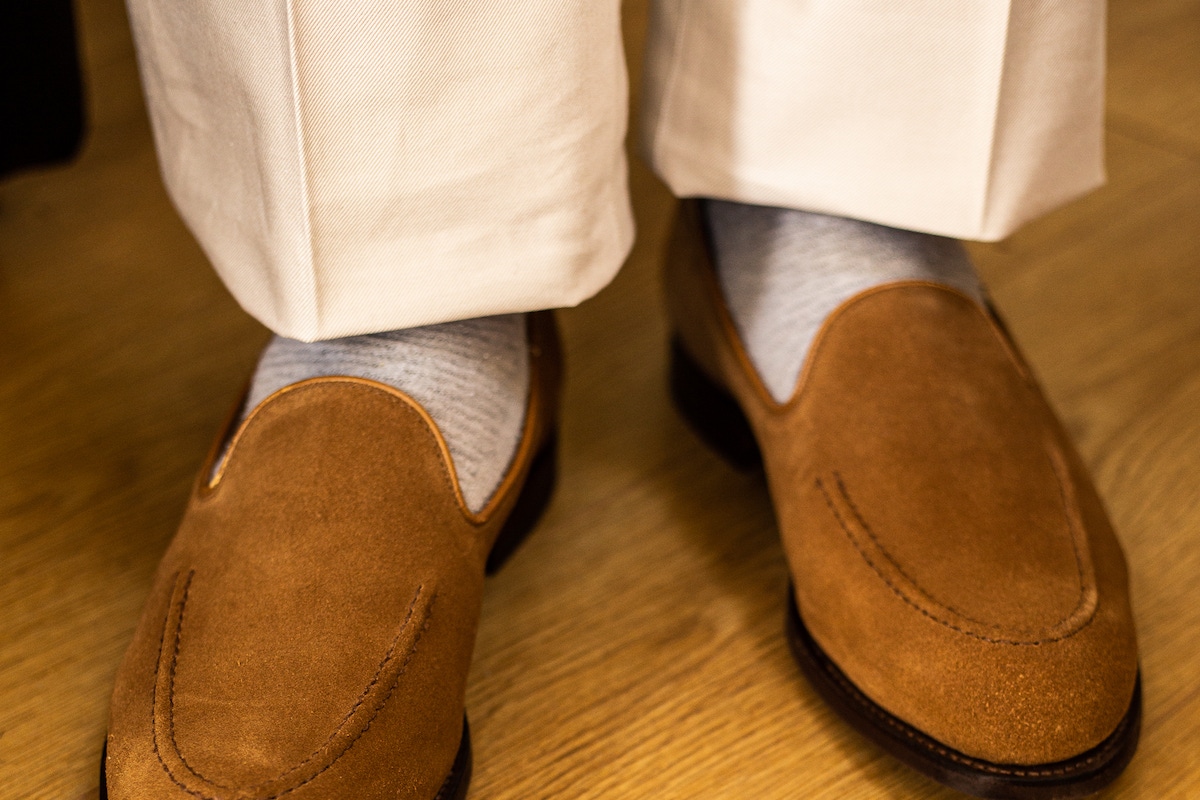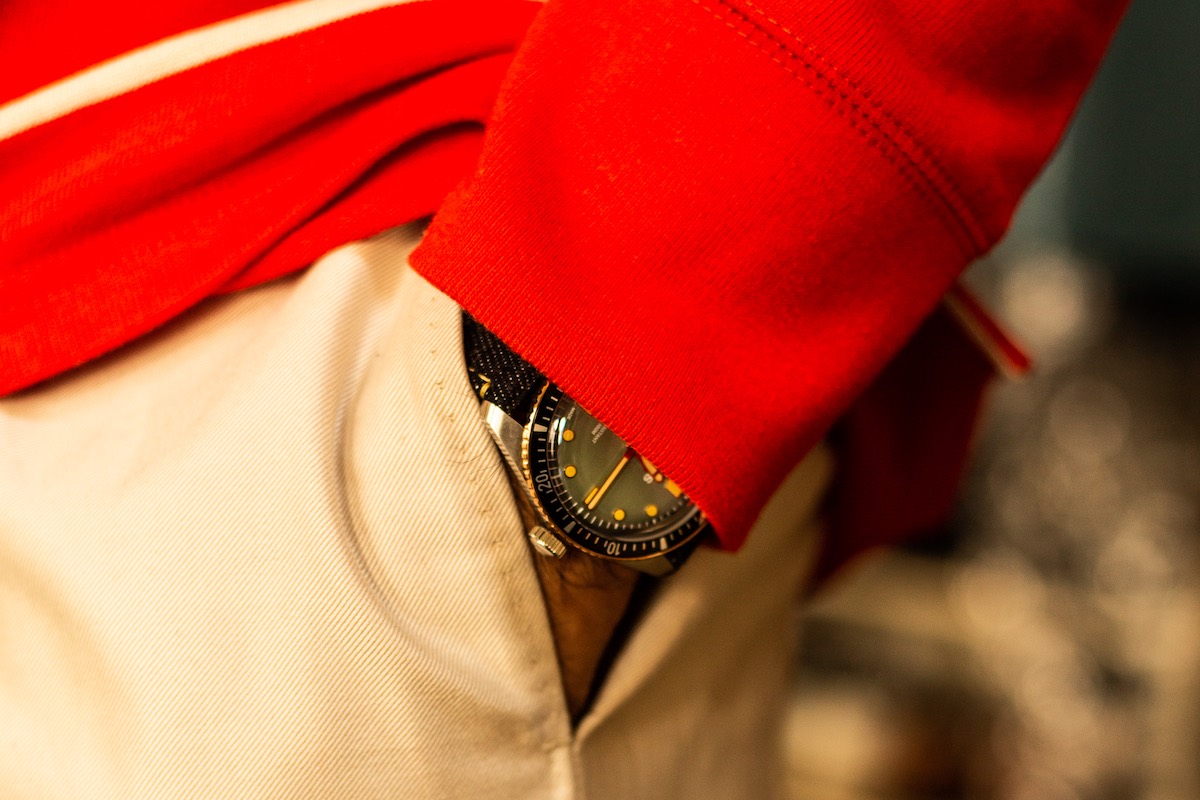 Crockett & Jones loafers:
Crockett & Jones calls Camden their 'Tassel(less) Loafer'. Made for The Rake, this casually rakish version is minimalist and unlined but leaves no admirer in any doubt that you're shod in quality. The Camden is made with the finest suede and a wonderfully flexible leather sole which makes them the perfect shoe to be worn around the home.
Oris x Momotaro watch
: This Divers Sixty-Five Edition is a collaboration with Japanese cult denim label Momotaro. Ever since Oris revived its iconic diver's watch from 1965 and turned it into a full collection, it's developed a powerful following among tool watch lovers.