Look of the week: Casually drifting out of Spring
This week we're pairing an Island sweater, crafted from high-quality yarns, with versatile Manny trousers, completed with iconic loafers from one of the most internationally renowned shoemakers for the ultimate casual look.
At last the race out of lockdown has begun and whilst many nations are still guessing their way through the convoluted lens of Covid-19 - positive steps are being taken towards 'deconfinement'. It means that gradually the domain of our existence will be wielded away from the home. In the UK we can now venture to the park to sunbathe, tee off in the serenity of your local golf club, albeit in pairs and the green light has been given to go back to work if we can't manage it from home. Suddenly the framework for dressing has a whole new dimension to it. Confinement has inferably left a few gaps in our summer wardrobe, for settings other than the home and in this week's versatile selection, it should help you identify what needs updating. Inis Meáin sweater: Located on its namesake island in Galway Bay, Ireland, Inis Meáin have this rare ability of creating beautiful fisherman style knitwear, with this adroitly rugged edge to their designs. All executed in the finest yarns, this beige cotton Aran-knit crew-neck is the perfect example with its intricate surface pattern and ribbed cuffs, neckline and hem. Traditional and subtle this sweater works just as well, worn as an under layer or in these warmer months as the main layer. Drake's shirt: This pale blue-striped linen shirt is the perfect choice with the mercury beginning to rise so substantially in Europe. Handmade in England this style has a classic spread collar and a pointed breast pocket, which is always handy for storing your tobacco. Other details include single-button cuffs and rounded hems reinforced with triangle gusset inserts.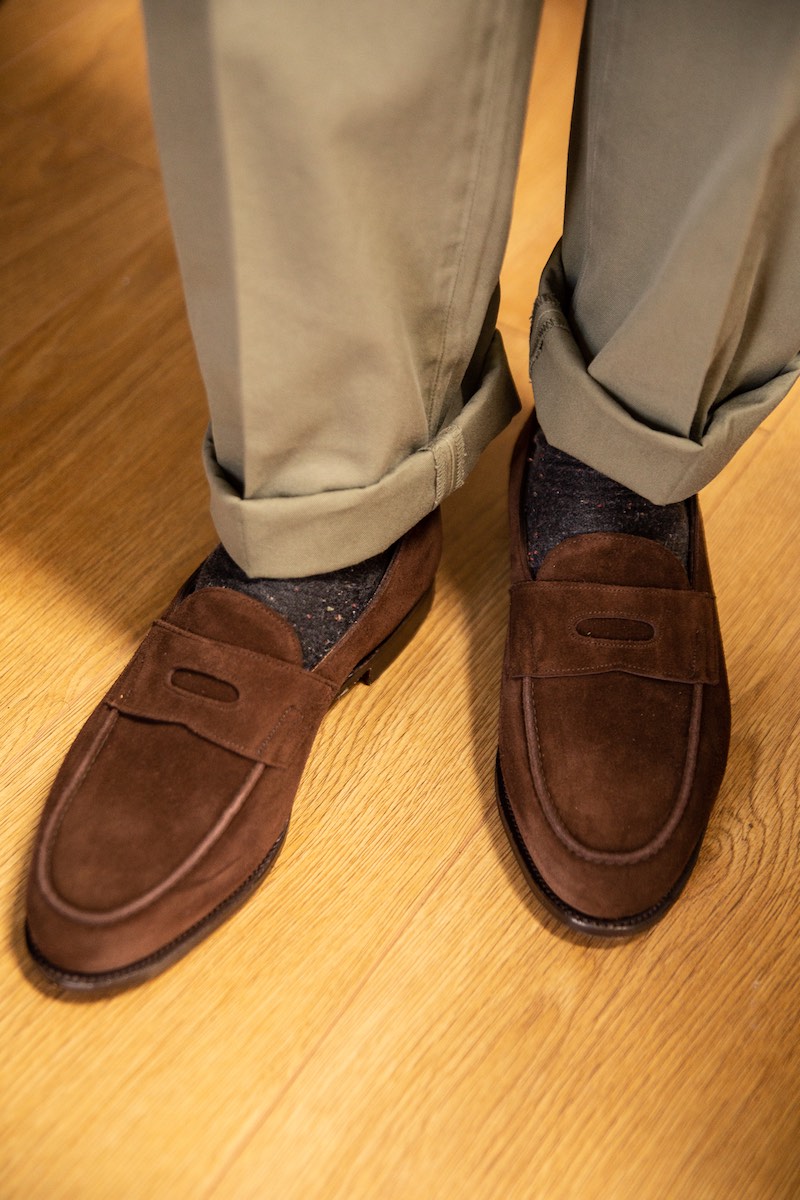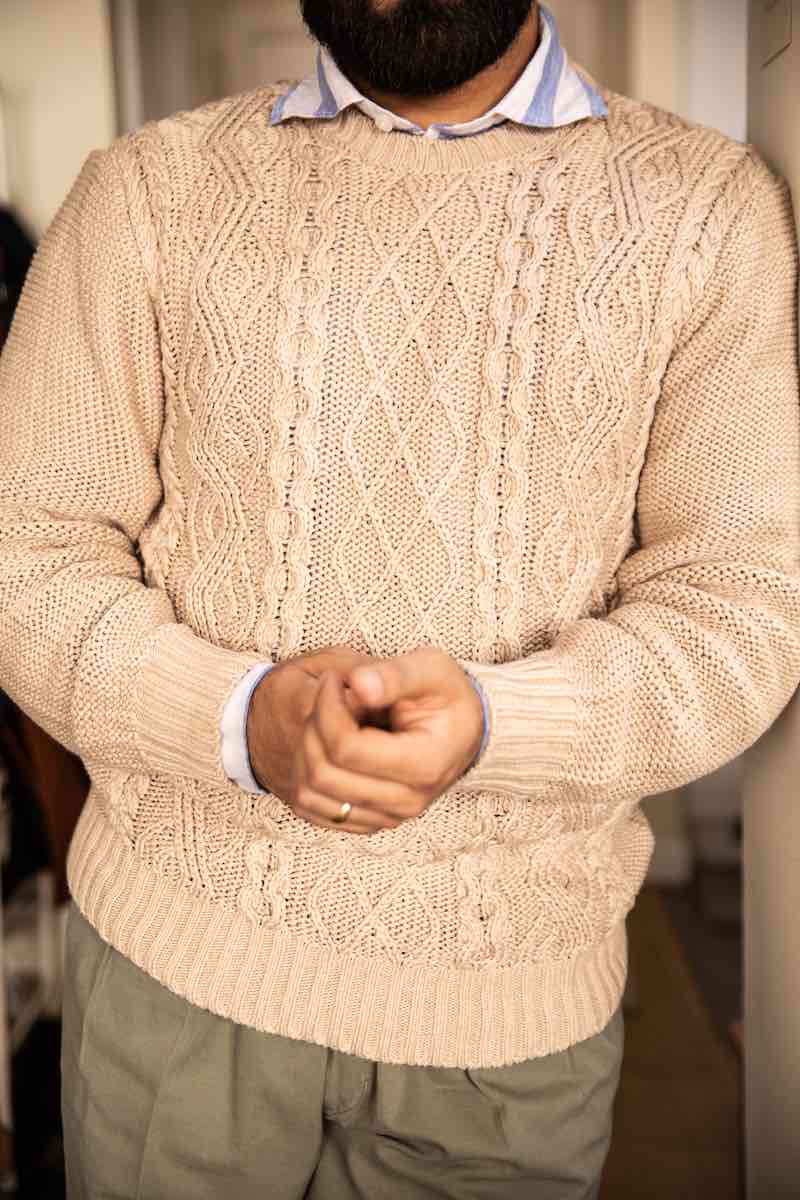 Rubinacci Manny trouser: Technical, sartorial and practical, Rubinacci's famed Manny trouser is rooted in military tradition and is the perfect trouser for spring and summer dressing. Starting with a wide and slightly higher waist-band, they feature extended side adjusters and double pleats through the front. While these create plenty of room through the waist, the tapered leg allows for a slim fit, creating a polished overall finish. They're also extremely versatile and work well with a casual top half and in this instance their tapered nature allows for the fine details of the John Lobb loafers to shine through. John Lobb loafers: Recently welcomed into The Rake's e-commerce fold, the iconic Lopez model was first introduced by the brand in 1950. The loafer features a neat saddle and a hand stitched apron, remaining a favourite through generations due to its timeless style and impeccable quality of construction. An extremely refined and comfortable choice for the home, they add a touch of splendour to a casual outfit.