Look of the week: Mask it up with tailored separates
Meeting in the middle geographically is becoming increasingly attractive, and none more so than in cafes, whether it be for business or leisure. With the office meeting almost wiped out, it warrants a shift towards smartly tailored separates.
The worn facades of decades-old coffee shops, often run by the same families for generations have had their shutters pulled down for a large section of the lockdown. Café culture is the beating heart of the urban landscape. Whether you're striding past for a take-away caffeine fix, using it as a meeting space or eating in reading a national newspaper – a café is a place of refuge and social interaction. In Henri Gervex's 1877 oil painting Café Scene in Paris, friends unwind with glasses of absinthe while reading newspapers and smoking cigarettes. It portrays the café environment as a haven of style. Before skyscrapers existed, this is how many people did business; not in these square glass pods with the whole office snooping in. As the many office blocks around the world lie desolate, there's a very high chance that more meetings will be taking place in these street corner establishments. Considering it's the height of summer, tailored separates in lighter fabrics might just be more applicable to your wardrobe when it comes to hitting the café scene in style. Here's this week's look to help achieve this: De Petrillo jacket: Mr Benedetto De Petrillo carefully chooses each fabric when designing new pieces. In a classic houndstooth check, this slim-fit blazer is cut in Naples from a lightweight wool and linen-blend. It is only partially lined which gives it that extra breathability in the heat and adds a touch of informality that the summer seasons yields. Pantaloni Torino trouser: This single-pleated, contemporary business trouser comprises all key the elements for the optimum smart casual summer look that is only going to be increasingly emphasized as people traipse around the city more often for meetings. Expertly crafted, the trouser features a stunning waistband with side button fastening and adjusters, and is unlined for a lighter feel - ideal for warmer days. The neat nature of the trouser pairs perfectly with the more unstructured design of the jacket.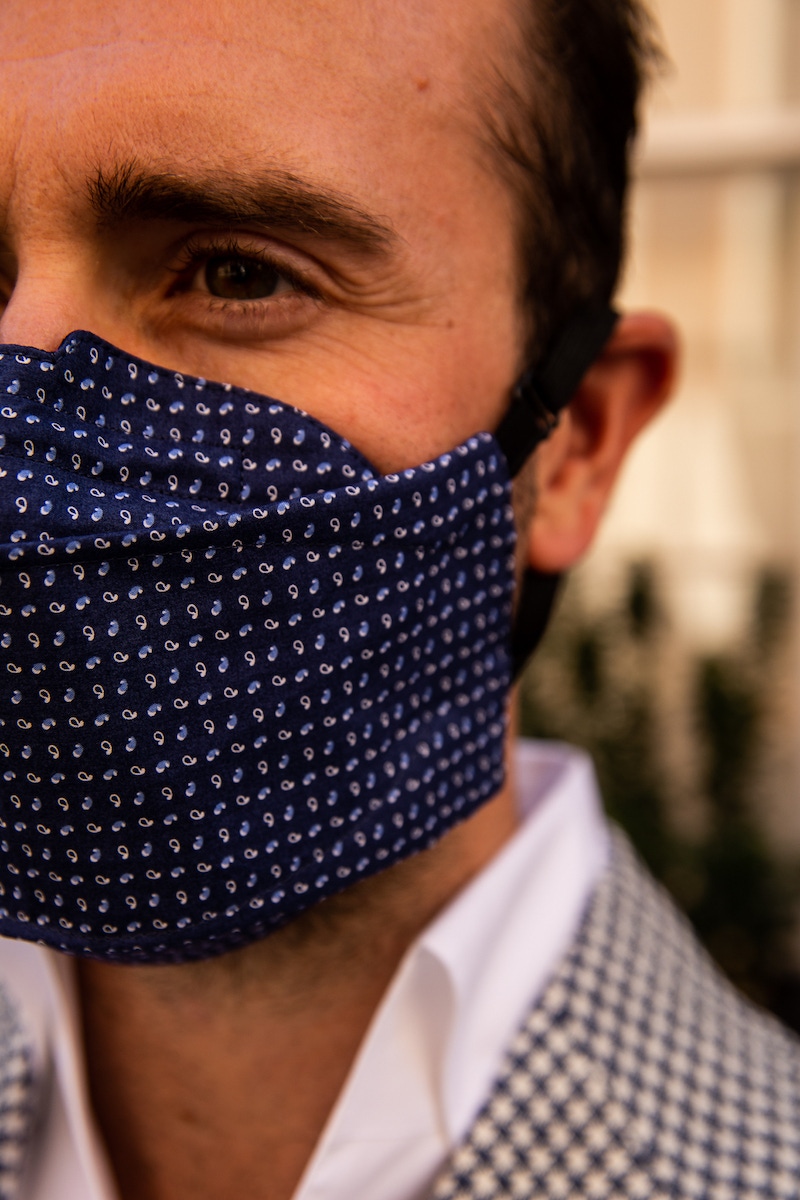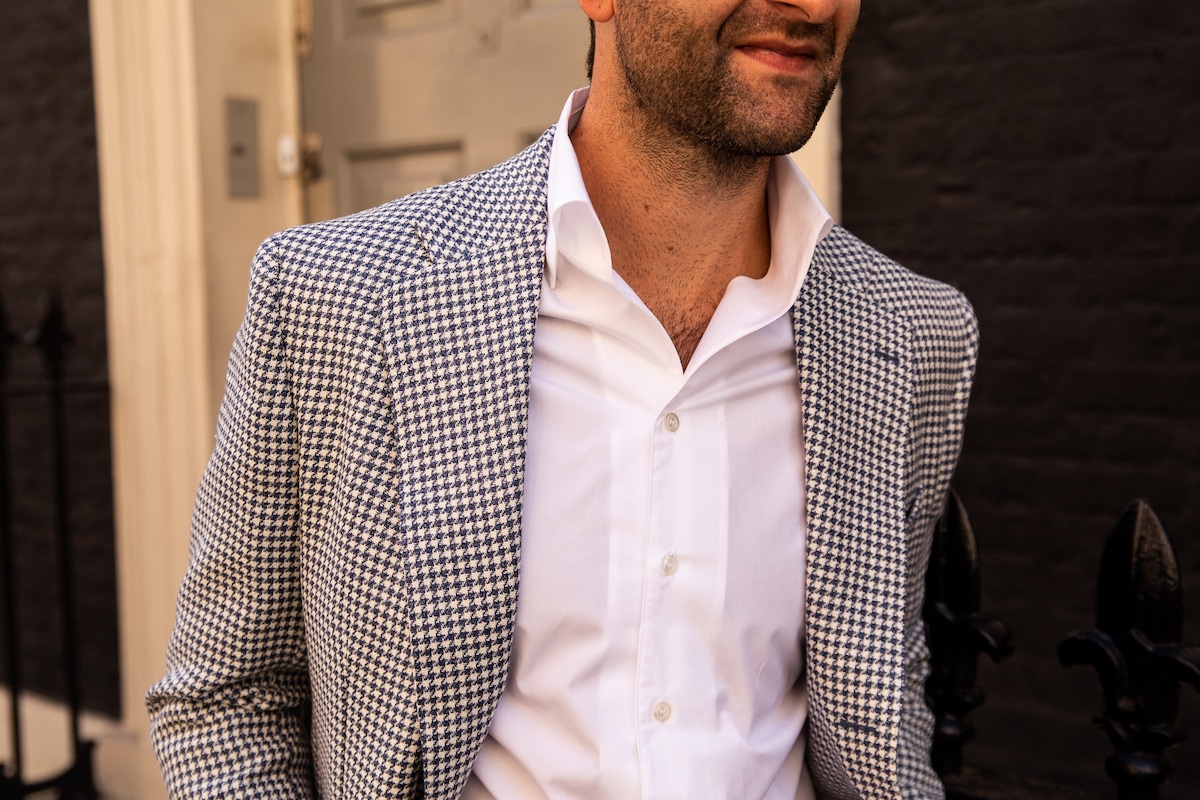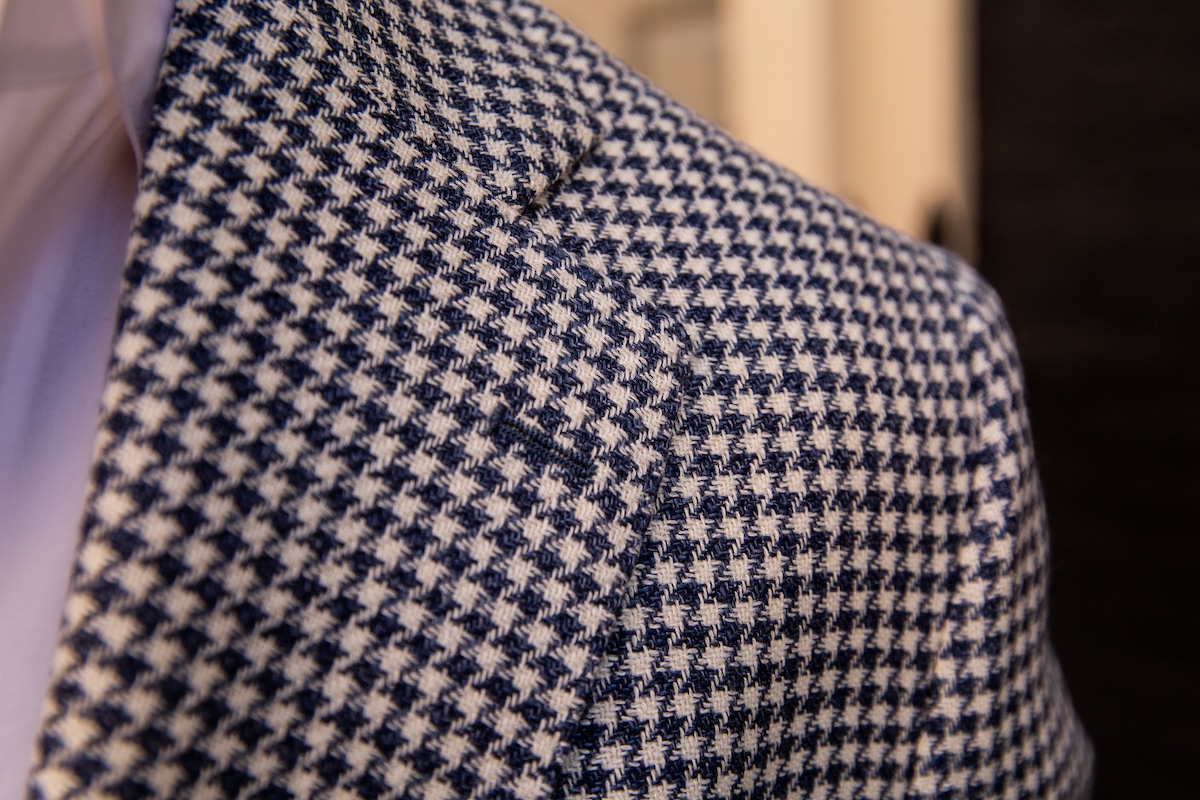 Magnus and Novus shirt: Based in Hong Kong, Magnus and Novus perfectly encapsulates the feeling of bespoke traditions in their ready-to-wear lines. This white Oxford cotton business-casual 'leisure' shirt is no different with its relaxed and yet refined features. Handcrafted from the finest cotton poplin and woven by Swiss mill Alumo, it consists of the brand's signature whole-cut collar with concealed pearl enclosures ensuring the collar remains upright. Worn with the top buttons undone, the design of the collar presents this beautiful volume against the unstructured Neapolitan shoulders of the jacket which are neater and more rounded than the padded English style of shoulder. Dapper Villains mask: The British government are increasingly endorsing the use of masks, perhaps more so now than at any time during the peak of the virus. It's a very wise choice to invest in one that is designed in accordance with the CDC, NHS, and several other academic and authoritative sources. Bangkok-based, Dapper Villains were early front-runners in the mask trend and have continued to produce masks using exceptional craftsmanship whilst adhering to all the technical recommendations from the specialists. Their new set of navy masks come in beautiful prints using Canclini's compact yarn, and have new biodegradable and reusable packaging.