Look of The week: Silver Screen wind up
This week we're pairing some iconic style reincarnations from the past, starring the most fundamental item of clothing for any discerning gentleman's wardrobe, a navy single-breasted jacket.
There's encouraging and steady signs of the Big Four of Europe: France, Germany, Italy and the United Kingdom, relaxing lockdown restrictions. Spain's prime minister Pedro Sánchez also aims to return the country to a "new normality" by the end of June after a strict lockdown. Only time will tell of their fate, but it brings renewed optimism to life during Covid-19. Psychologically it feels the summer has passed us by, but theoretically we're still in early May. It means that, although some of us might have delayed adding to our summer wardrobe, there is still plenty of time for us to flaunt our new season attire, which if we're lucky might be more regularly outside of the home than we thought, just a week ago. This week's selection manifests a look of sheer versatility which will be perfect for time spent in the home and also any other activity that lockdown easing might throw-up. Rubinacci jacket: By far the most multitudinous and multifarious basic style is, of course, the single-breasted jacket in navy and should be the lynchpin for any man's wardrobe. This Rubinacci jacket is cut from wrinkle-free virgin wool fabric, ensuring the wearer stays looking sharp in any setting. This blazer looks effortless paired with Edward Sexton's lighter trousers. The soft shoulders and slanted 'barchetta' outbreast pocket are signature elements for the Neapolitan tailors. This style is unlined but the burgundy piping inside highlights its structure with some flair. Hamilton Pulsar Steel: Announced in New York City, at a press conference in The Four Seasons restaurant on May 6, 1970 the Hamilton Pulsar was the first watch ever to feature a 'solid state wrist computer', developed by Hamilton in its hometown of Lancaster, Pennsylvania. Now, nearly 50 years on, the Hamilton Pulsar's return is a modern-day reincarnation with all of its 70s charm. The shape of the 2020 watch's case is taken directly from the second generation of the watch made in 1973, and has the same dimensions of 40.8mm x 34.7mm. The similarities, however, stop here with the technologies inside having been given the thorough 21st century treatment. Edward Sexton trousers: This particular Hollywood design is a slightly wider take on the original Nutter's look that Edward was cutting in the 1970s. They're made with a structureless 'grown on' waistband and dropped belt-loops that enable them to sit high on the waist. True to the original, these are cut with generous flowing lines for an authentic art-deco look.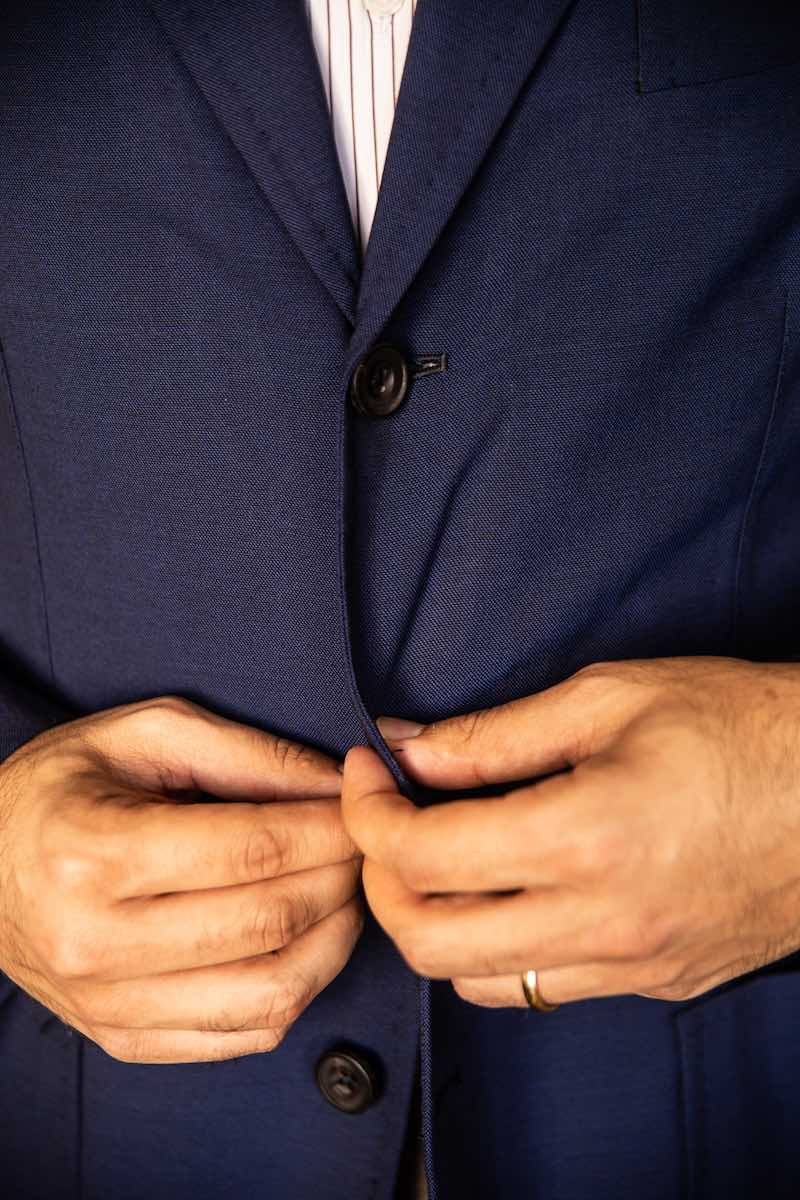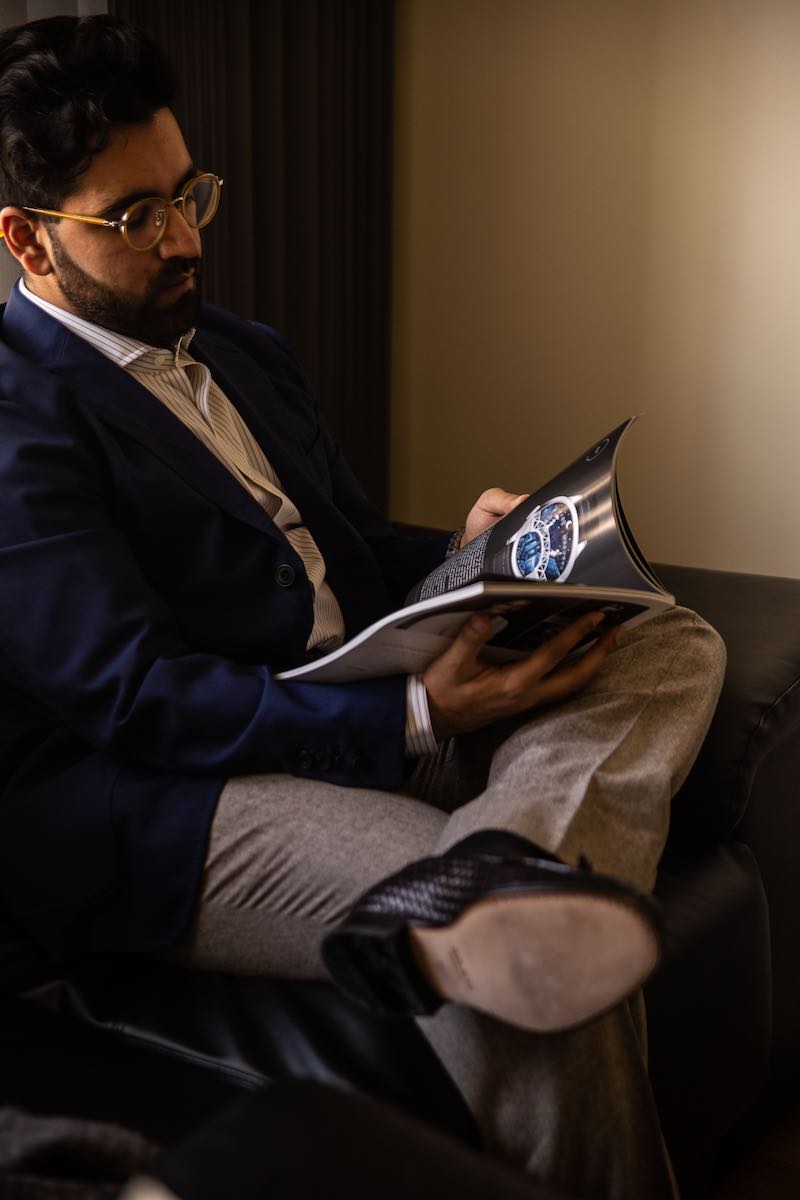 Alessandro Gherardi shirt: This white pinstriped cotton shirt is cut for a slender fit, perpetuating the more fitted profile of the aforementioned Rubinacci jacket. The Canclini Tessile cotton has an airy and silky feel to it, highlighting its versatility. Brown striped shirts have long been synonymous with famous style icons such as Michael Caine and David Niven. This particular fine pinstripe works perfectly in contrast to a plain jacket. The shirt is finished with a neat French-style cutaway collar. Belsire loafers: A sleek rendition of the brand's signature Italian craftsmanship, these Brando loafers are beautifully hand-woven and hand-buffered by the expert hands of the label's Neapolitan artisans. This impeccably-made pair is constructed to an elegant round toe shape with a tassel trim and Blake-stitched sole.