Look Of The Week: The Smarter Side of Casual
2020 may have been somewhat of a catalyst for loungewear but if you're planning on getting rid of your smart attire, we suggest holding fire.
You may have seen an Instagram post doing the rounds recently, of a screenshot from The Wall Street Journal declaring that 'dressy clothes make a comeback'. And if you did, you're probably one of the many in the tailoring business currently rejoicing and simultaneously breathing out an optimistic sigh of relief (whilst wearing a mask, of course). To say that 2020 has been a tumultuous year is probably a bit of an understatement. In fact, any description one may have of this year probably wouldn't justify just how ridiculous it has been. The menswear industry was dealt a blow of all blows, with many predicting the global pandemic as a final nail in the coffin of a once-booming business. Brick-and-mortar shops were closing left, right and centre, Savile Row was nothing short of a ghosttown, and factories around the world were uncertain about what the future would hold. Fast forward several months, we're now at the tail end of 2020, and whilst it's not exactly clear sailing, there is certainly a lot more hopefulness as to what next year will have in store. This particular article from WSJ came at a time where people were pretty much done with being cooped up indoors. People are looking for reasons to feel better. Quite often, a new suit, or any item of clothing for that matter, would provide an almost cathartic reaction. People enjoy dressing up, they feel good when doing so. And there is a yearning for that again. Sweatpants, the poster boy of loungewear, has a time and a place. The problem with wearing it all day and all night however is that everything becomes a blur, and whilst you're comfortable, you tend to find that any drive you had to achieve certain goals dwindle — especially when you're in a lockdown-fuelled Groundhog Day situation. However, this year has shown the importance of wearing clothes that hero comfort. A look at our new arrivals alone, and you'll notice a fair share of drawstring trousers from some of the world's best specialists including Kit Blake and Rubinacci. We are now looking at ways to find a balance of smart and comfortable: clothes that you can happily wear at home and feel comfortable in, but also ensure you'll never look out of place in the city. As a team, we love the challenges our circumstances give us, and it's made us think long and hard about the clothes we appreciate, what we think will be a fad and what will stick around. Which brings us to this outfit we've put together.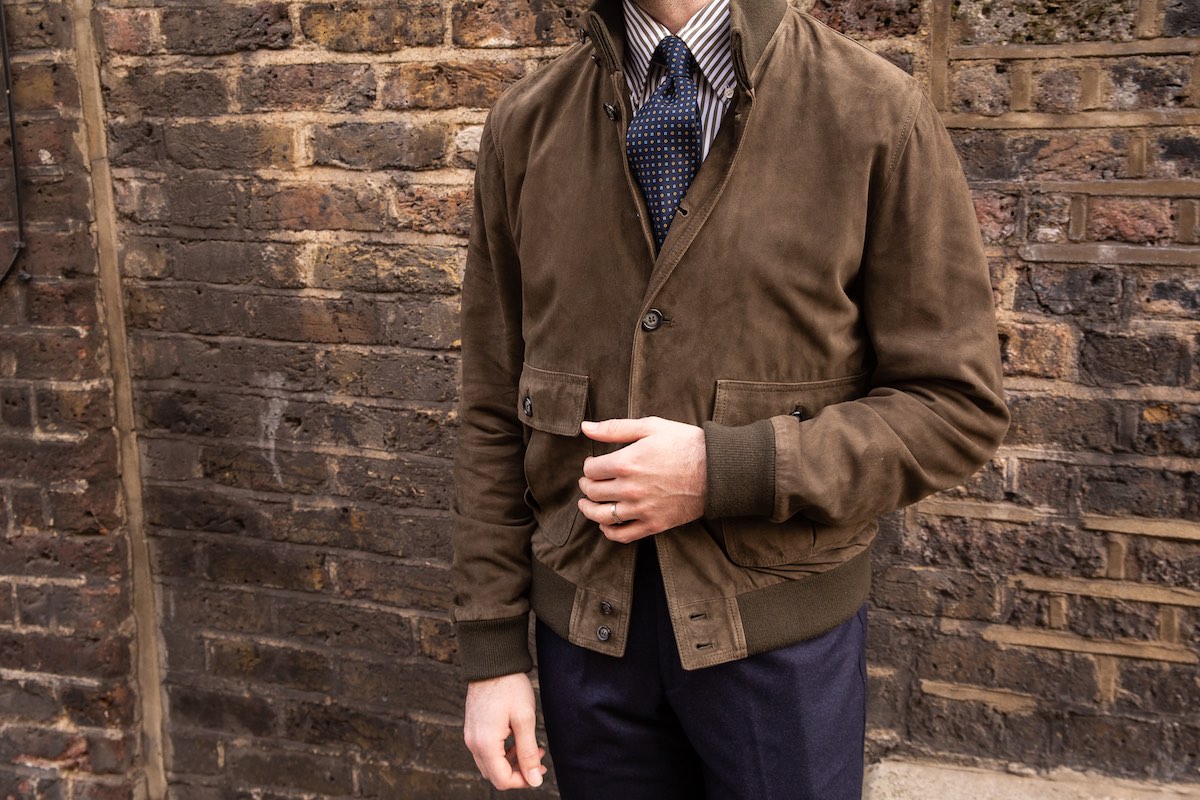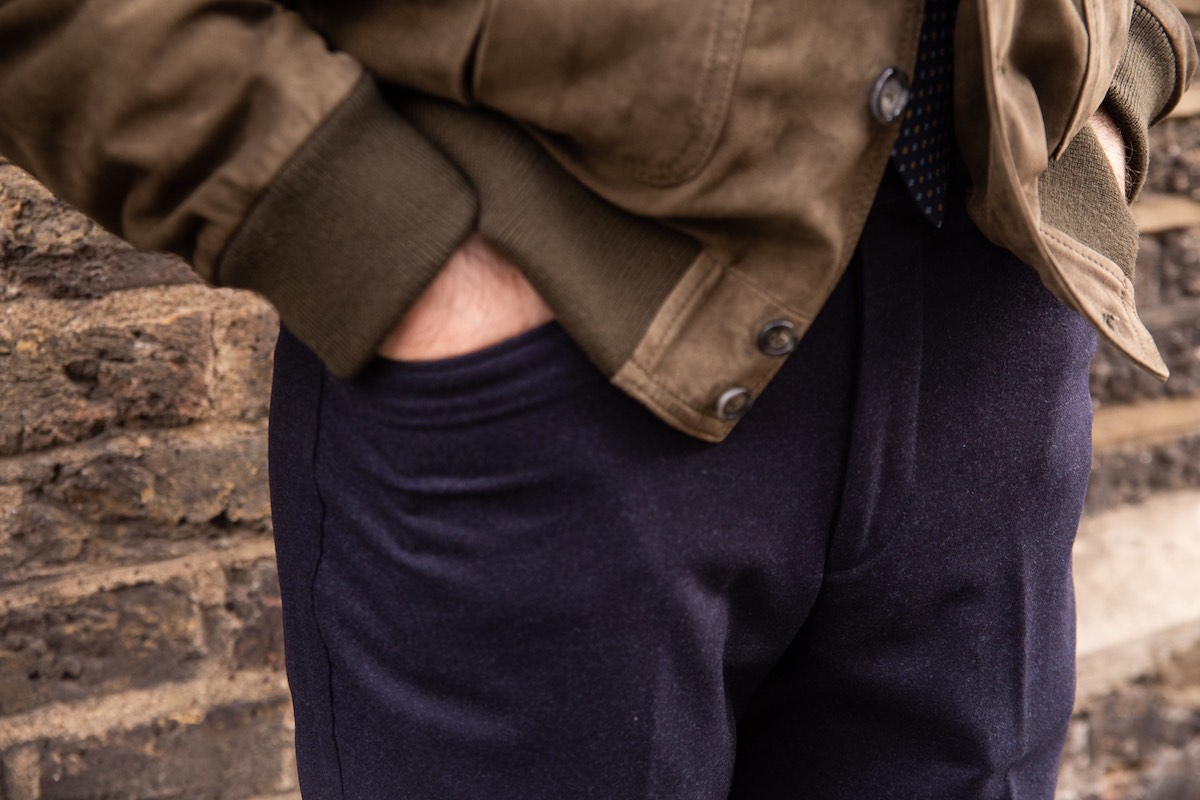 Starting from the top, Cappellificio Biellese makes elegant hats from the finest Italian wool tweeds and flannels. Their design team is constantly inspired by an archive that dates back to 1935, when the company began in the small valley near Piedmont, Italy. Shaped by history and stitched from the best of modern textiles, their hats are true contemporary classics. One such piece is their Mottled Green VBC Bakerboy — a timely addition to your wardrobe, and great for the colder seasons. Wear it with a three-piece and you may end up passing off as a Peaky Blinder, but when worn casually, you'll find it strikes a perfect balance.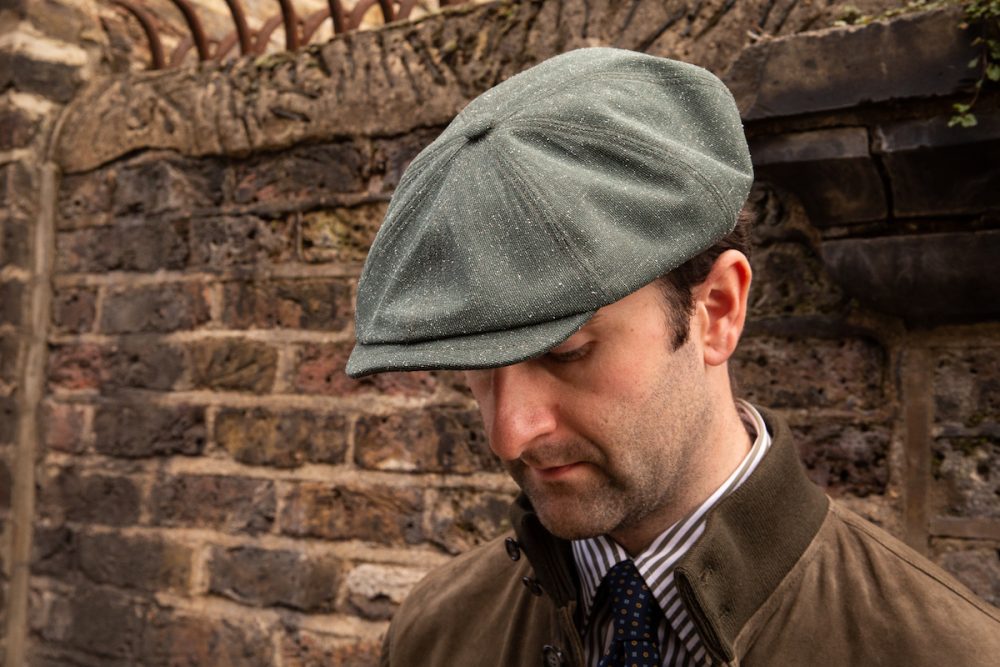 Ever popular, Valstar have been one of the strongest brands on TheRake.com since our ecommerce began, and their signature Valstarino is a necessary part of any rakish man or woman's wardrobe. Whilst the sandal iteration is eye-catching, we appreciate this sombre-coloured version for its versatility. The pared-back muschio hue enables it to be worn with a variety of different outfits during this time of year and beyond. There's a popular phrase that goes 'it's what's underneath that counts', and that's certainly the case here, for I am a die hard fan of the shirt-and-tie and it is a hill I am prepared to die on. When we started working on our own button-down, the conversations we had delving into its history made me fall in love with shirtmaking again. A brand that caught my eye a while ago, and continually goes from strength to strength, is 100Hands. This green striped button-down is on my wish list, as the construction is phenomenal. The longer-point collar ensures you can add a touch of smartness to an otherwise casual look, because ties sit so well with it. In this case, we've used a brilliant and timeless option from artisans E. Marinella.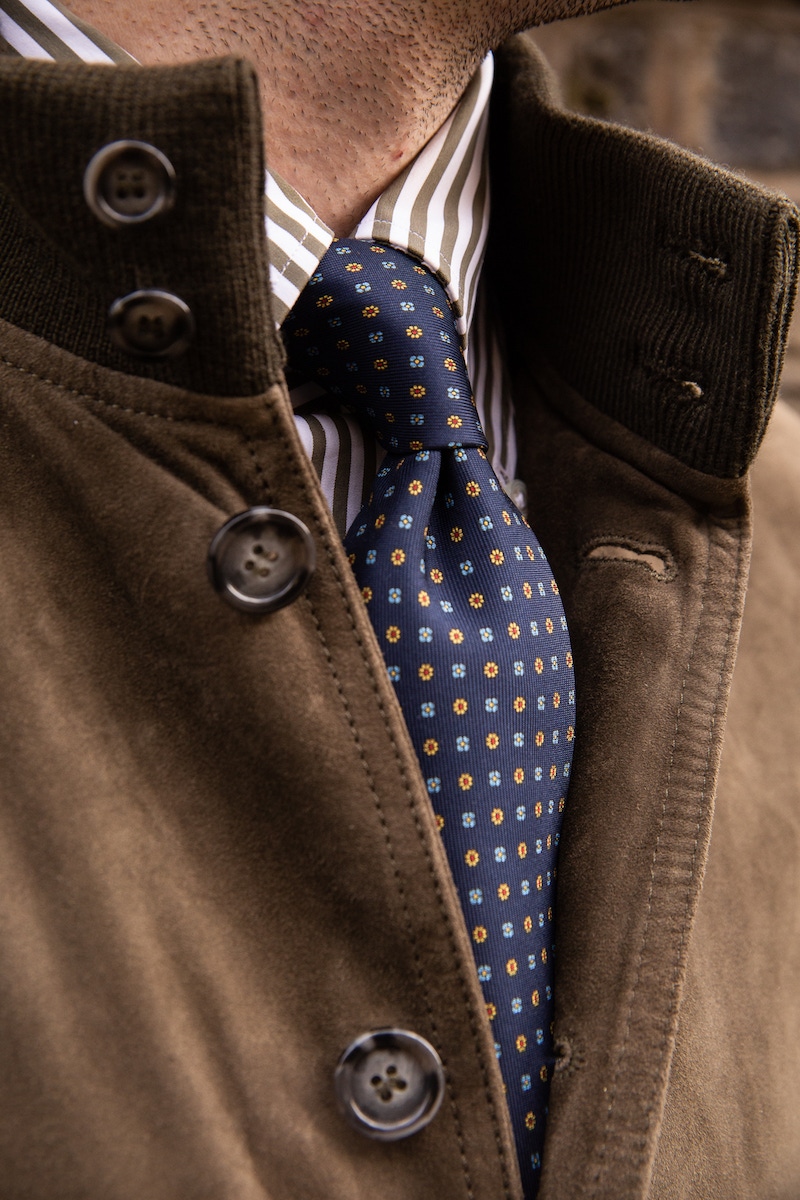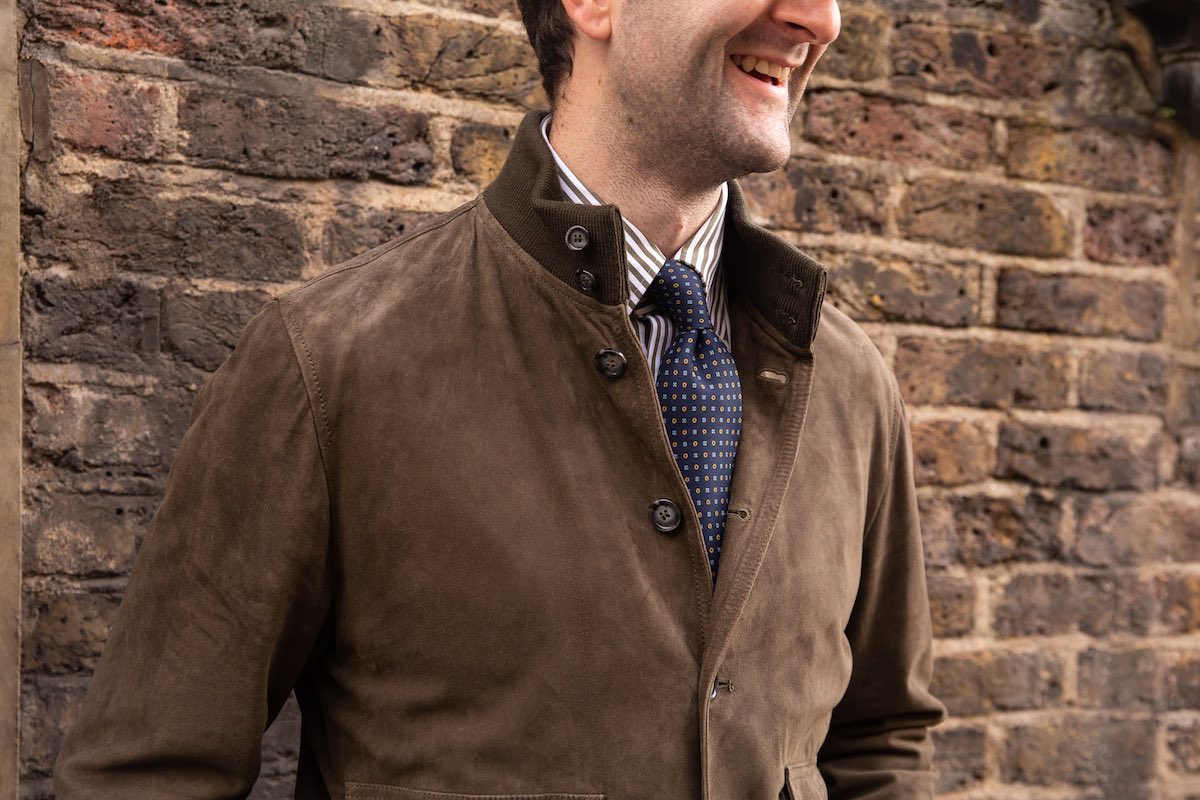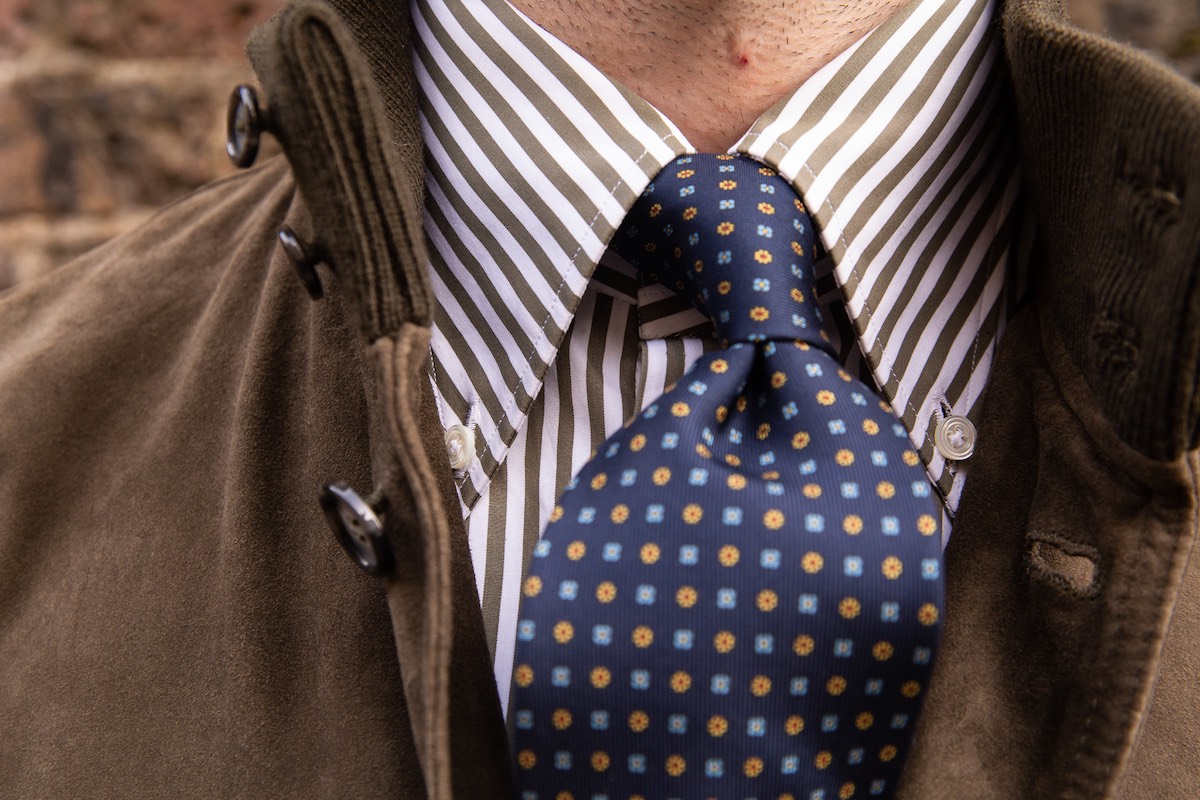 Finally, we'd be remiss not to talk about trousers in a little more detail. The drawstrings, as I alluded to earlier, are proving significantly popular, but that doesn't mean that all other styles should be considered void. We may not know how long it will take, but we do know that normality will return. We will be back in the city, in offices, in restaurants, with negronis and cigars in hand (perhaps not in the office, mind). As suits are breaking up and people are experimenting more with style and attire, it's always handy to have a few classic pairs of trousers in rotation. And these dark blue Connery trousers by Kit Blake are definitely one of them. Wear it here casually (and even more so with trainers) or with a suit and Oxfords for a formal approach. Shop The Rake Sale now by clicking
here
.