Look of The week: Through the shadows
In anticipation of a little more freedom away from the house, this week's look is hatched from various compartments of a man's wardrobe for an extremely suave, yet comfortable appearance, that is a great alternative to a suit.
Historic recurrences of "striking-similarity" can be a rather sinister phenomenon to consider. The Spanish flu pandemic struck with a devastating effect in the spring of 1918 and just over 100 years on, give or a take a year or two, Covid-19 sweeps across the world with potent intent. The pandemic left a legacy of fatal and ruinous damage. But despite this the 1920s is also remembered as being arguably the most iconic decade for fashion. Subsequent to the ending of World War I, the pandemic saw carnage in society on such a wide scale that people suddenly felt they had to live their lives very much in the present moment. Perhaps this sort of enforced attitude is going to be prevalent in the 2020s. In the United States especially, the economy picked up very quickly and The Jazz Age was born and more men began to dress in tailored suits. There's encouraging signs that we will be able to follow a similar path and if history does have a habit of repeating itself, then the mood of the 1920s all over again in the 2020s is an exciting thought. This week's selection would see you looking the part in one of those old speakeasy bars, knocking back a gin rickey, but combines to be a very suave appearance if you don't feel like wearing a suit. Caruso jacket: With over sixty years of experience in men's tailoring Caruso have certainly mastered the art of subtly, yet effectively tweaking staples such as the blazer or jacket. This navy shadow-striped wool jacket is a very fine example. The shadow-striped design adds this beautiful texture to the jacket. Handmade in Italy from pure wool, it is fully lined, fully canvassed and double vented. The navy single-breasted jacket is quite possibly the most fundamental item of clothing for any man's wardrobe and in Caruso's version you have endless pairing opportunities for whichever setting you finds yourself in. Kit Blake waistcoat: Made in Puglia in a rich woollen flannel woven by Vitale Barberis Canonico. The double-breasted waistcoat, or "vest" as it is known in Savile Row, has long been associated with the sophisticated dresser. It is usually advised to wear it with a completely plain blazer but Caruso's expertise in subtly adapting the plain allows the cream hue to reside beautifully underneath.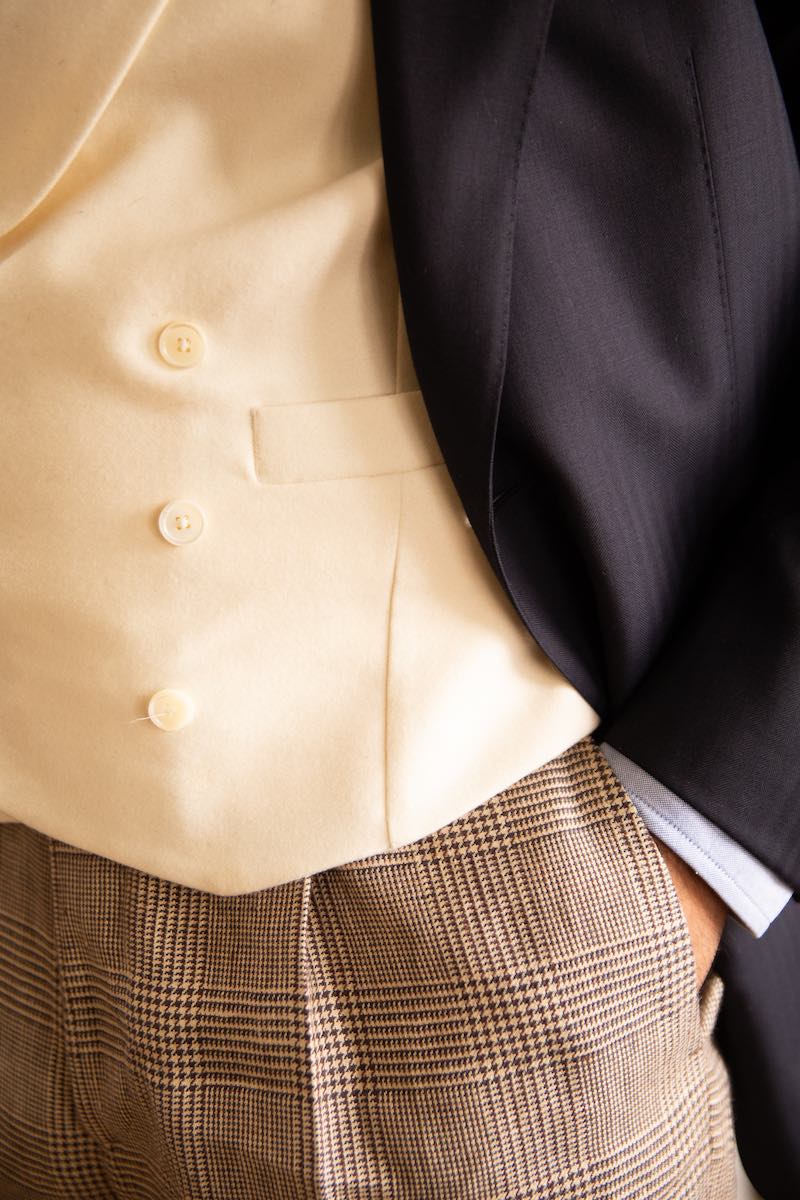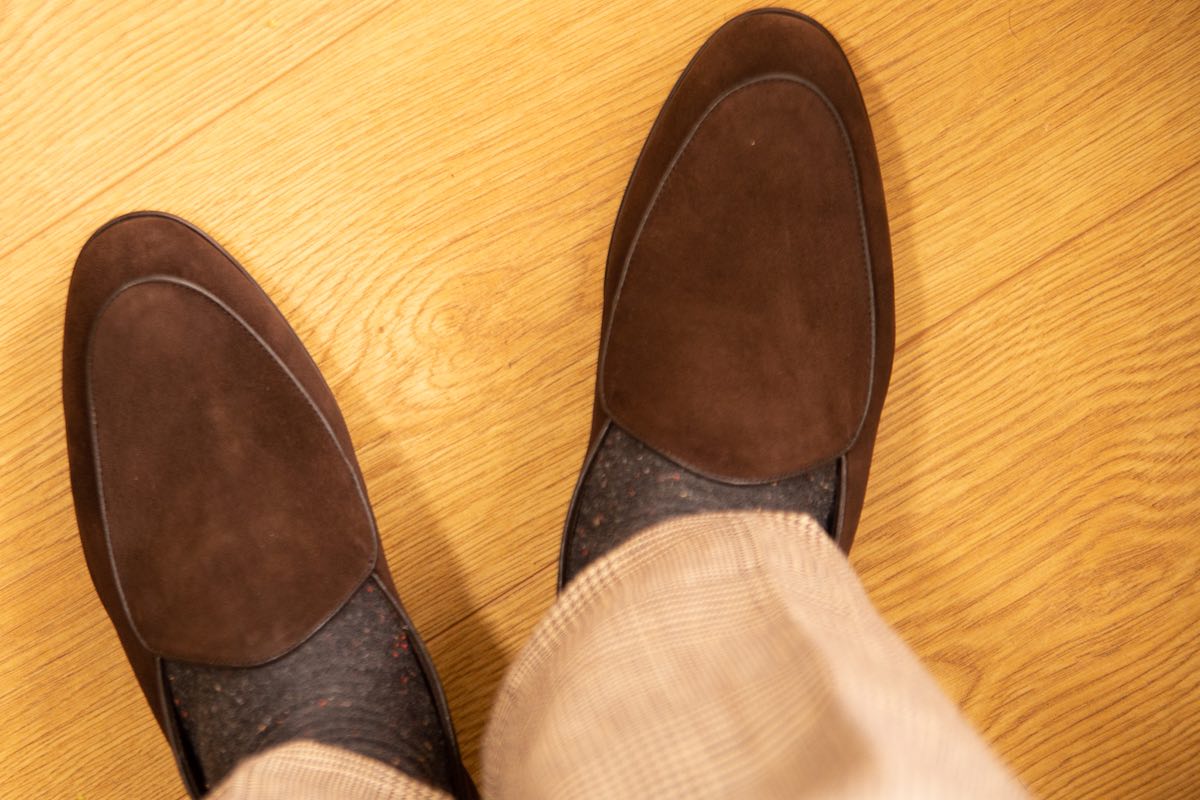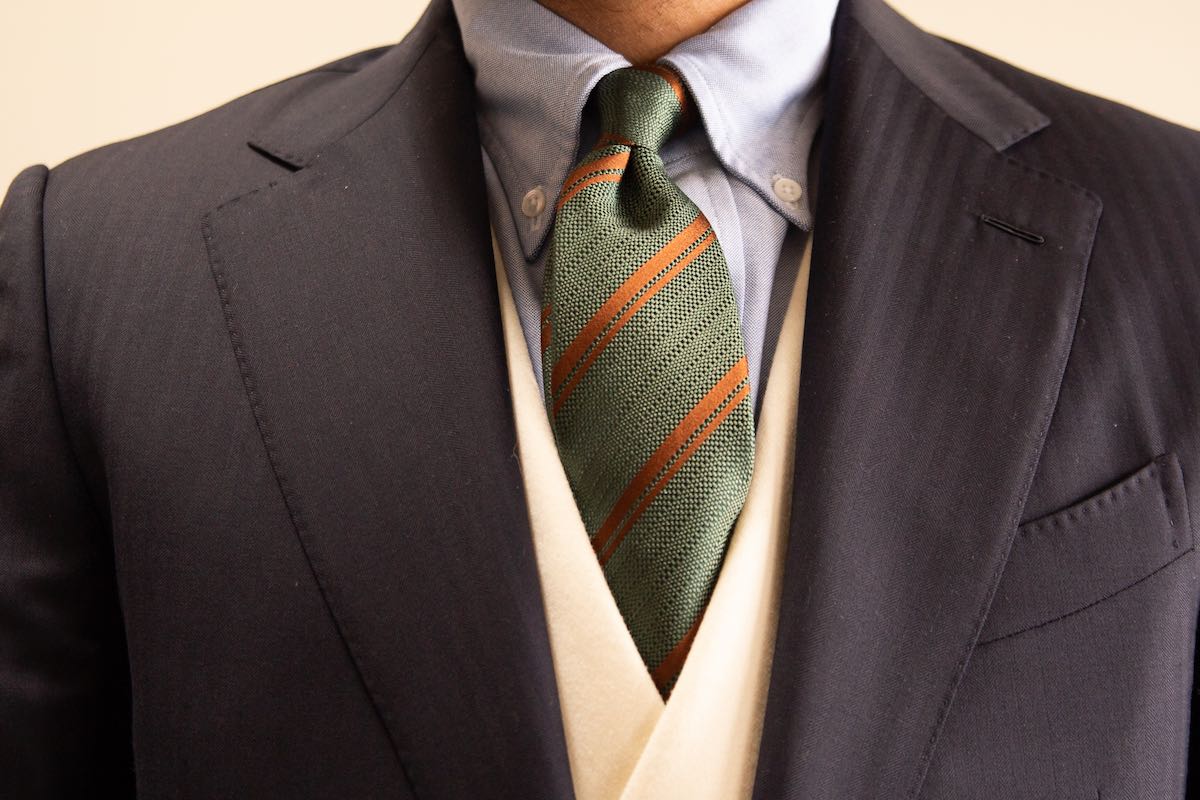 Drake's shirt: Drake's is one of London's most storied tailoring houses and shirting is a major part of its success. Cut by the best craftspeople to the most exacting standards, shirts by Drake's are guaranteed to be fit for purpose whether you are attending a formal dinner or a dress-down day at the office. This crisp Oxford is timelessly elegant and made from the finest cloth and works perfectly as the casual foil in this particular outfit. Drake's trousers: Part of a suit these glen check trousers in an ecru linen are a comfortable option for warmer months. Being a mid-rise trouser they're slightly tapered below the knee for a neat, tailored look. They have an extended, buttoned waist tab and zip-fly, as well as side pockets, buckled waist adjusters and a buttoned back pocket. Belsire loafers: Every man should own a pair of Belgian loafers. These come in an unlined ebony-brown suede and feature a low heel and a leather sole, making it an extremely versatile shoe. In fact, it may equally complement a formal business outfit or a more casual look with jeans or cotton trousers.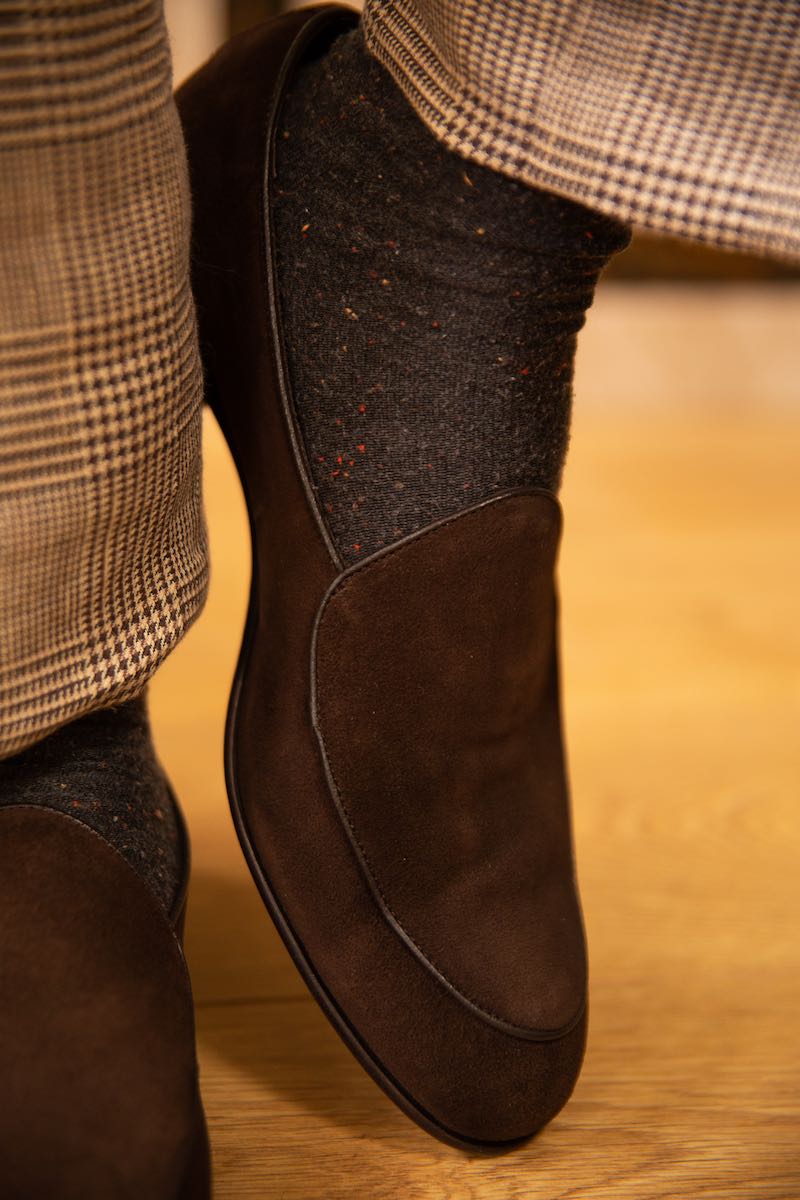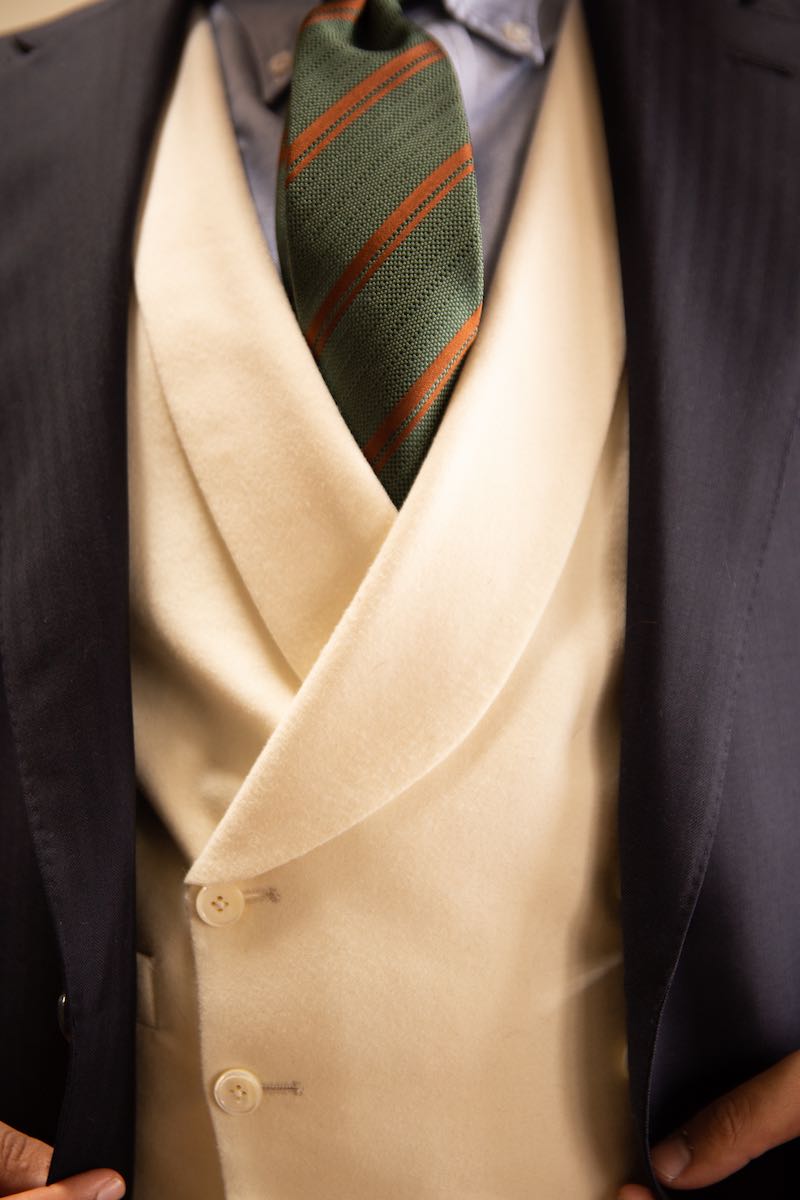 Please click
here
to view the full Sale.