Looks of The week: Courting Business
This week, we're unpacking two looks that will see you drifting into the autumn in comfort and style. Each look possesses a certain poise that has bundles of character and plenty of scope for fun.
In 2008, the financial crisis left bankers on shaky ground. Economists will forever cast their eye over what happened but will most likely miss a more important legacy, the sartorial one. Slick city gents through the post-war era wore beautifully tailored three-piece suits from Savile Row, brogues and Oxfords from Northampton's finest and Italian ties (club ties on Friday). Worth pointing out that most people who worked in the city during that era were veterans, or had bosses who were and had certain standard of dress that mimicked public school or the armed forces. As the millennium approached, the rules slackened but a reputation had been made. Since 2008 the military bearing has died down further and banks pride themselves more on profit targets being met then how well-presented the workforce is at Wilton's. Some hedge funds prided themselves on making enormous amounts in shorts and T-shirts. In 2020 we are creeping into territory even further from City Dress. We're in the middle of a pandemic, with which means even more scope for creativity because our working environment has changed (perhaps permanently). It has forged a closer alignment with the more casual work force, but the trick is not to lose any originality. Nowadays, it's not unthinkable to see a trader at Goldman Sachs in a corduroy suit with no tie; it's equally not surprising to see an artist wearing an open double-breasted jacket. Here's two looks for this week which will certainly make people take note. Doppiaa suit: Autumn is the time to leave your paler and lighter cottons behind in favour of its more rugged cousin, corduroy. The stigma surrounding farmers, impoverished artists and academics in wood-panelled libraries being the leading proponents of a fraying cord jacket is vanishing. Instead, corduroy is striding back into people's minds with the help of options from a range of artisanal designers. One of them is Milan-based Doppiaa whose corduroy single-breasted suit breaks all barriers of deference. In a beautiful tan hue, the jacket is unlined and features two patch flap-pockets in front with notched lapels. Trouser details include stunning pleats, and the fine points don't stop there. The jacket and the trouser feature these antiquated wooden-buttons with beautiful veneers, reminiscent of the mahogany writing tables that the great cabinet-maker Thomas Sheraton used to make. Magnus & Novus shirt: Handcrafted from the finest cotton poplin, woven by Swiss mill Alumo, Magnus & Novus's signature leisure shirt features buttoned, curved-mitred cuffs and the brand's signature whole-cut collar with concealed pearl enclosures ensuring the collar remains upright. Intended to be worn undone, this shirt adds some extra sophistication and refinement, which combines perfectly for that casual business look.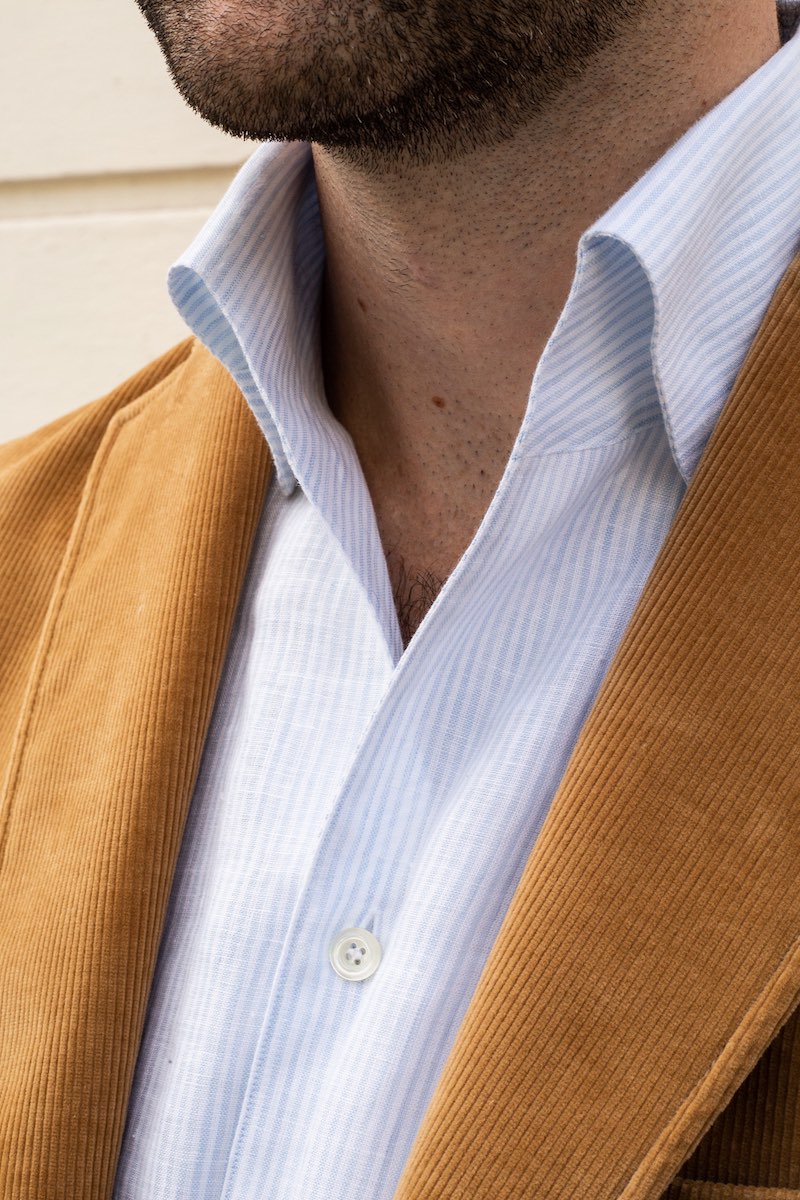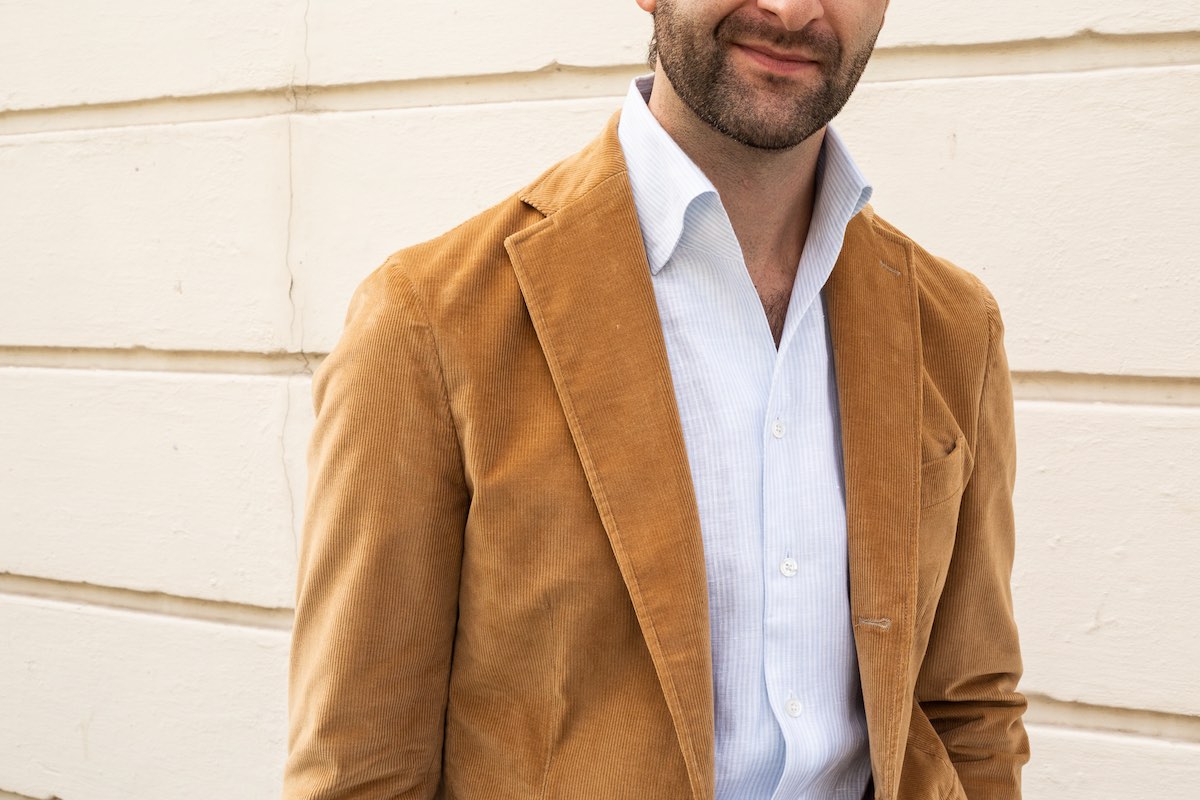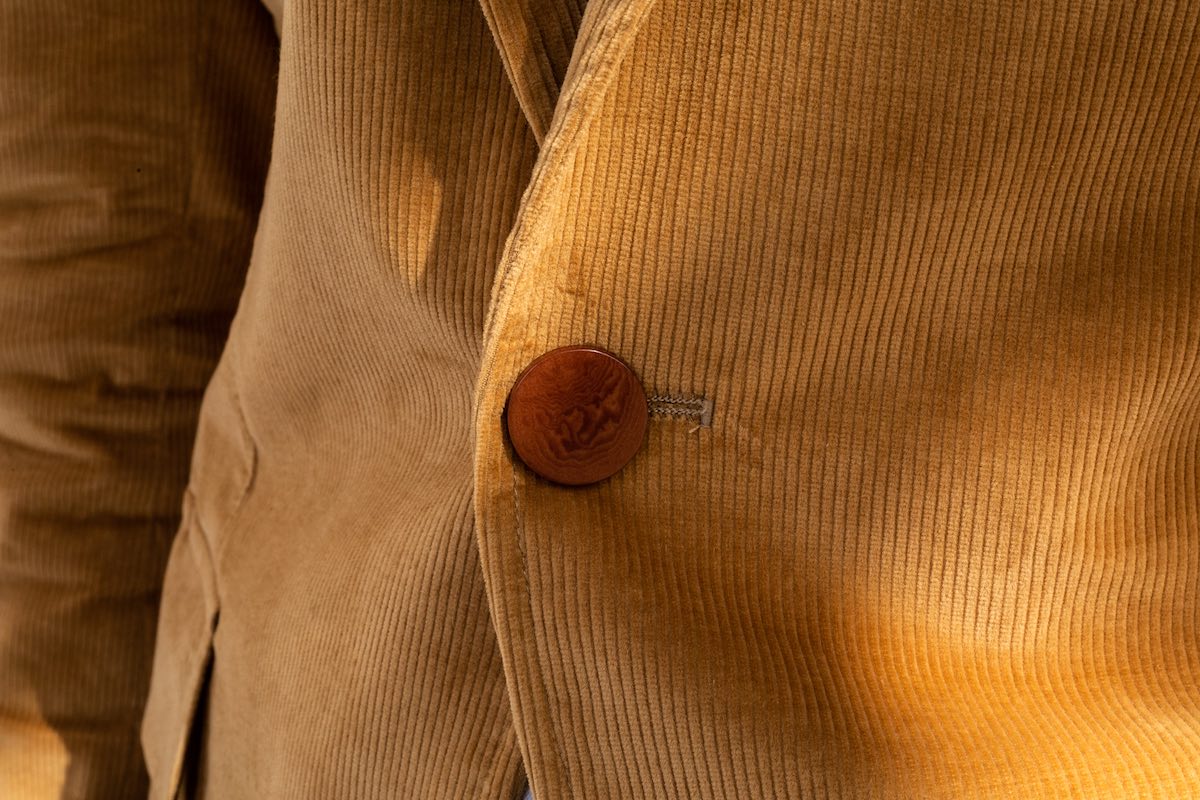 Camoshita United Arrows jacket: The double-breasted jacket is actually a rather Machiavellian item. Perceived to be a traditionalist item for so long, the double-breasted jacket is now being used as the fulcrum for more creative styles. There is no brand that deftly juxtaposes tailoring's past and future as well as Japanese firm Camoshita. Made from high-quality wool, its versatility means that forgotten about clothes in your wardrobe are suddenly relevant again when paired with this navy-blue double-breasted jacket. Kit Blake trousers: Tailored to a very high standard in true English style and bringing back the classical features of trousers, Kit Blake's charcoal glen check 4-ply tropical wool Aleksander model is a winter special. Made from VBC cloth which is a perennial favourite with cloth aficionados, these trousers comprise that old-Hollywood style drape, so rarely seen in the trousers of today. They have exquisite double-pleats and sit beautifully on the waist. These trousers really do act as the charming foundation for whatever sartorial leaning you opt for next.