LORD OF THE DANCE (GLORIOUS BASTERD)
If turning up early to a party is the best way to call the tunes, Christoph Waltz did not get the memo. It is only a decade since the actor, epicurean and acerbic philosopher won his big break at the age of 53, but he is now surveying Hollywood from the summit. And as NICK SCOTT finds, before the latest global pandemic struck, his worldview is unique.
It's common knowledge that Orson Welles, during the making of the 1950 action flick
The Black Rose
, insisted on a mink-fur lining for his character's coat, despite the fact that it would never appear on celluloid. Rumour also has it that George Clooney, during the filming of Alfonso Cuarón's out-of-this-world sci-fi thriller
Gravity
, insisted on a slice of California being created outside his trailer on the set in Surrey — landscaped garden, basketball court, hot tub, and custom-made beach hut and all. So we were naturally unfazed when a two-time Academy Award-winning actor with a well-documented appreciation of all things oenological asked for a bottle of Pauillac Château Lafite Rothschild 1er Cru 2010 ("or similar") to be on site for his photoshoot with
The Rake
. "I thought, like a smart Alec, that I was making a sophisticated joke about how the so-called talent can go a little overboard with the perks," laughs Christoph Waltz as we embark on the interview some days later. "They'd asked me if I had any special requests — drink or food — and they gave me this fabulous bottle of wine, and I was so embarrassed. Embarrassed but flattered."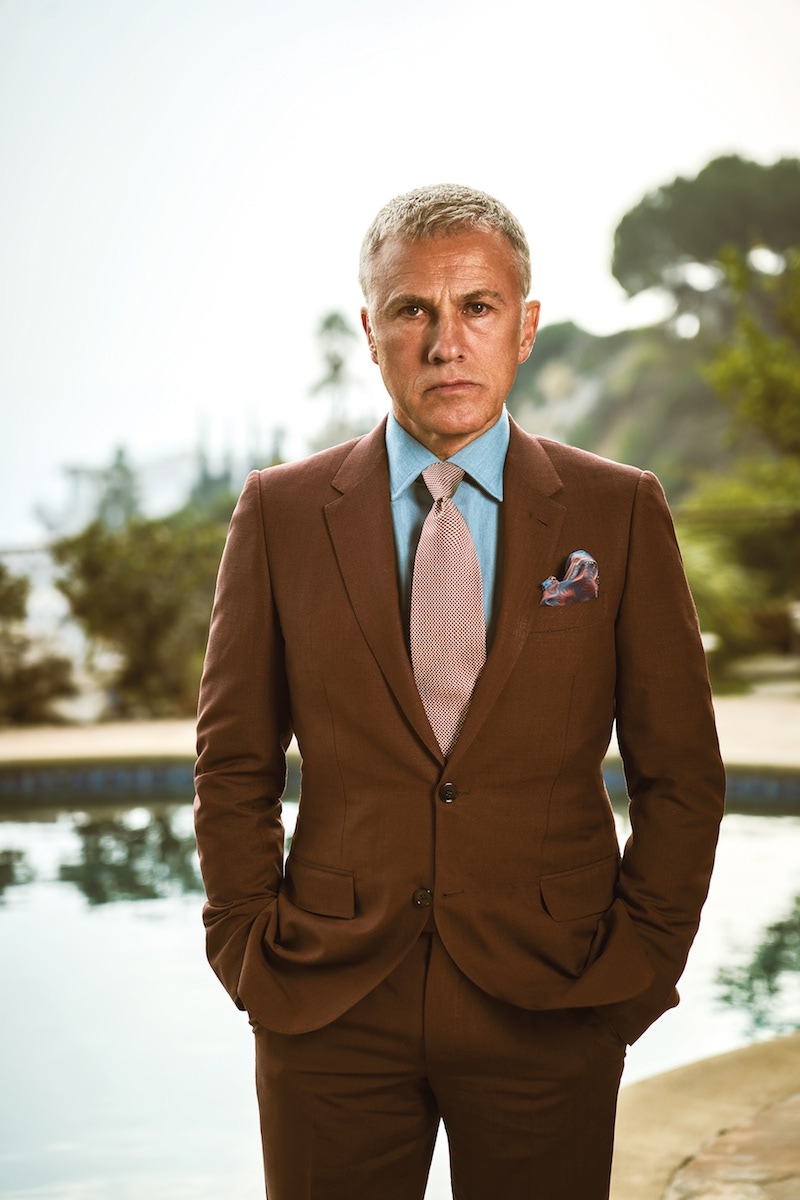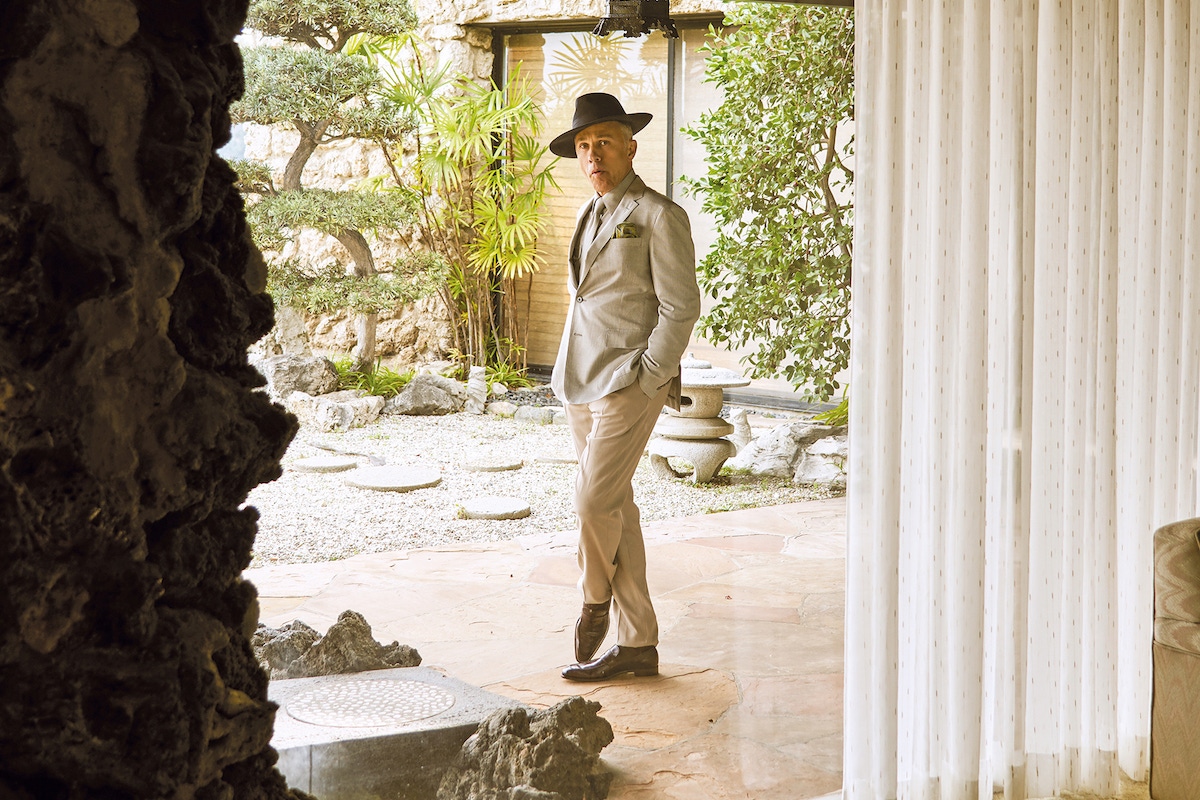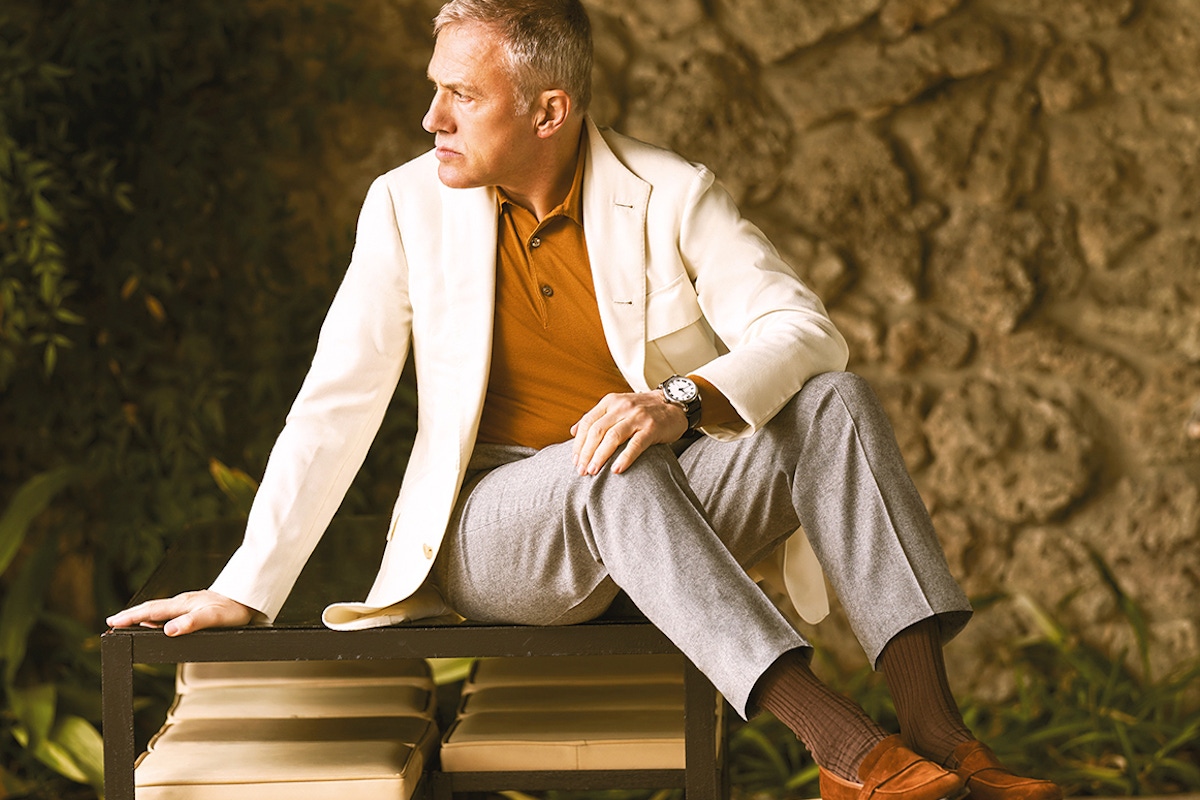 Waltz, 63, is a genuine epicurean. He'd definitely subscribe to the phrase 'valve decision', the notion that once you experience better, your newly piqued sensibilities — whether via your palate, your eardrums or your sleep quality on a plane — can't go back. "I appreciate a good drop, and once you taste the good stuff it's difficult to drink plonk — as with talking to certain people, or taking certain jobs," he says. Does that go for the rolled leaf he's clutching in some of the shots here? "Very much so — but it's the same thing. I would rather not smoke than smoke some vile herb. I'd rather not drink than drink some crappy plonk. You don't want to fall into the trap of inflationary indulgence because you lose your appreciation. "It's nice to have special occasions here and there, and I think by choosing quality you can put dots on the i's and sort of string yourself along — it makes it completely worthwhile." And yet Waltz, a man who seems to spend a good portion of his life fixing his pupils on a gold needle of truth in the fetid haystack of falsity that dominates modern life, has no time for what he calls "professed expertise". "'Aficionado' is a nice word," he says, "but 'connoisseur'? Really? Just get on with it and enjoy it and make it special."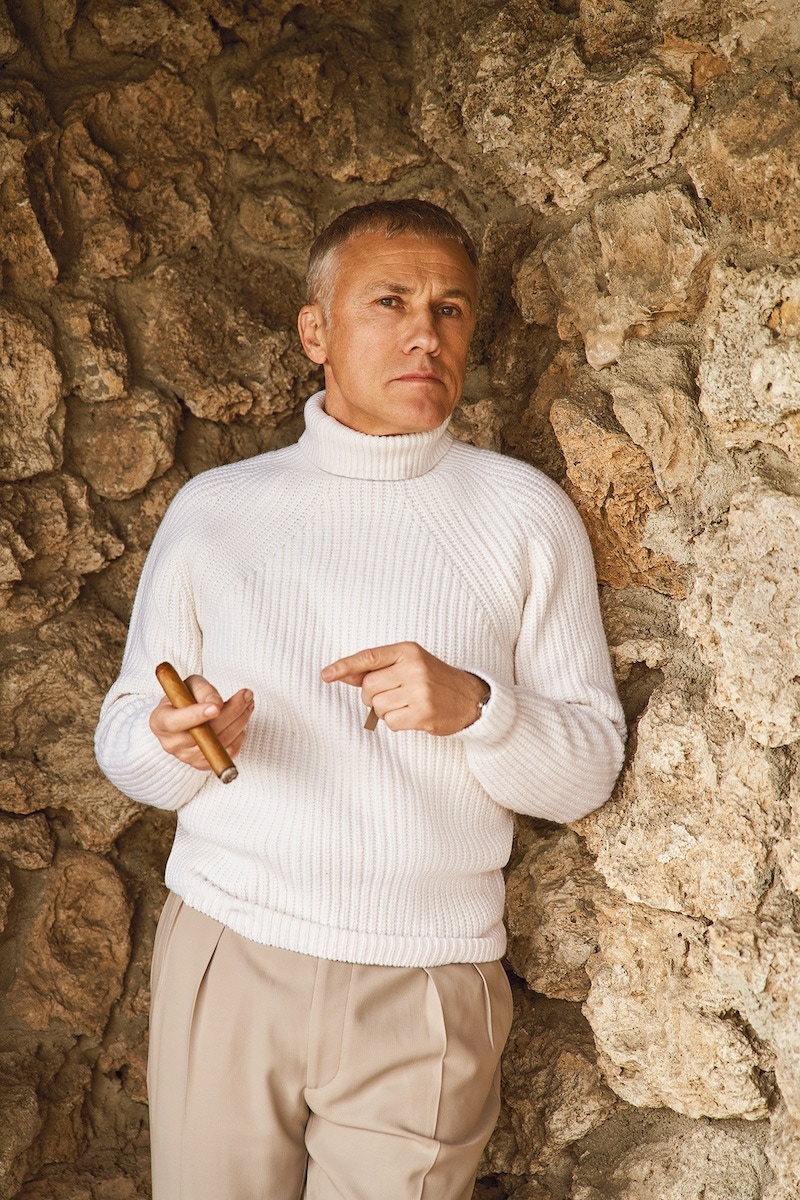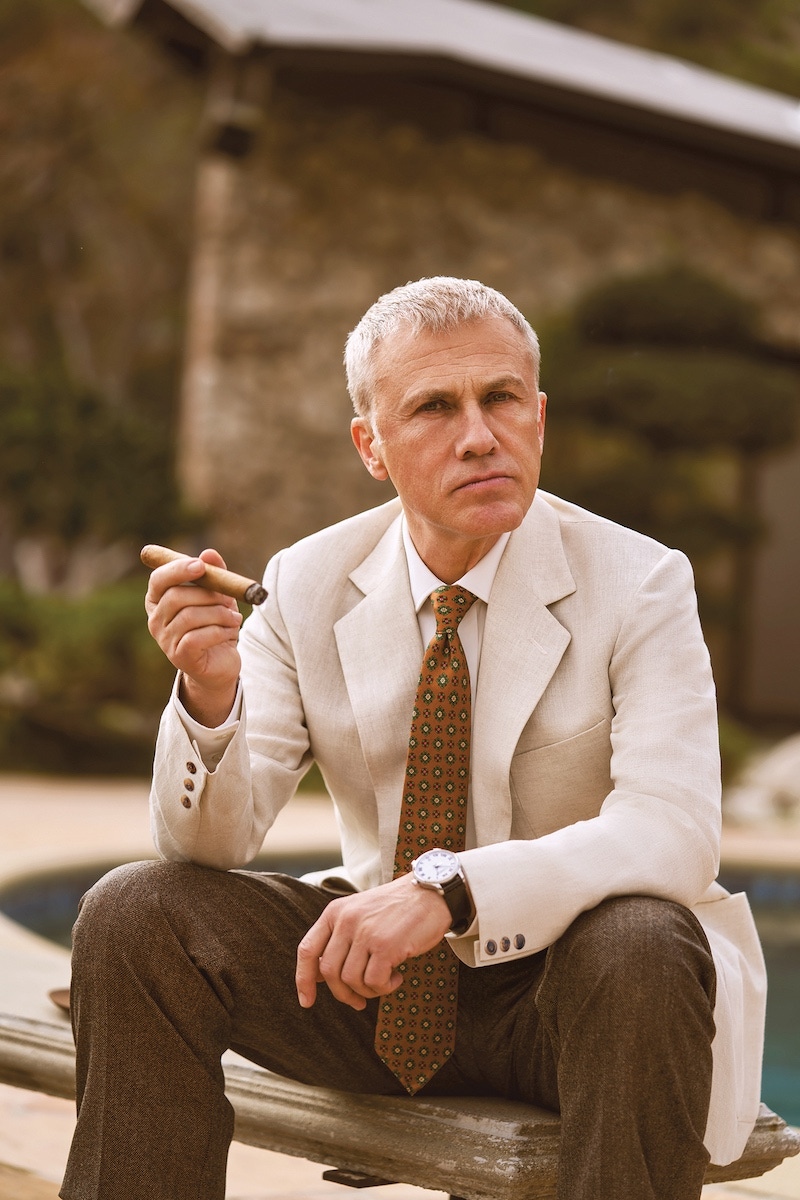 The risk of slipping a clumsy segue into the conversation notwithstanding, it's impossible here to suppress a question: what would Ernst Stavro Blofeld think of all this? For those late in the room, Christoph Waltz is the latest of seven actors to play a character who has a confounding set of guises. Blofeld is a 20-stone former amateur weightlifter with a black crew-cut atop Benito Mussolini features, a 12-stone silver-haired fox with nasal syphilis and green-tinted contact lenses, or a six-foot-three bruiser with a gold-capped tooth and droopy grey moustache, depending on whether you take Ian Fleming's descriptions in the novels
Thunderball
,
On Her Majesty's Secret Service
, and
You Only Live Twice
as gospel. Take the movie adaptations as your source, and Blofeld becomes, in the earlier films, nothing but a close-up of a hand stroking a cat; in the later ones, a villainous presence personified by Donald Pleasence, Max von Sydow and Telly Savalas, among others; and, most recently of all, the five-foot-six Austrian gentleman portrayed on these pages — a man whose naturally affable features can, at a twitch, convey oceans of inner malevolence at the shout of the word 'action!' Having survived the helicopter crash at the end of 2015's
Spectre
, Blofeld is back in the Bond franchise's 25th outing,
No Time To Die
, although the leading antagonist's podium has been taken by Rami Malek, playing a villain by the name of Safin. Read the full interview with Christoph Waltz in Issue 69 of
The Rake
- on newsstands 9th April. Subscribe
here.
Alternatively, please purchase 
here
for copies of Issue 69.