Lorenzo Cifonelli for The Rake: Fox Brothers cloth focus
Approaching 250 years in business, Fox Brothers, the originator of fine woollen and worsted flannels is the consummate clothmaker for a winter Lorenzo Cifonelli for The Rake collaboration.
It is not often an exclusive collection comes to the market, that is the result of a sartorial triad, who have long reached the vertex of their respected fields. Cifonelli as the godfathers of bespoke, The Rake as the bible for classic men's elegance and Fox Brothers as the standard bearer of the world's finest flannels. Whilst Cifonelli and Fox Brothers represent eye-opening heritage with a combined history spanning a nudge under 400 years, The Rake takes it past this figure by championing this enduring artisanal excellence from an editorial vantage point. It is the originator of fine woollen and worsted flannels, Fox Brothers who next year celebrate the extraordinary milepost of 250 years in business. One of only a handful of operational mills still producing cloth entirely in England, there is perhaps no more patriotic a British mill as Somerset-based Fox Brothers. "We shall fight on the beaches, we shall fight on the landing grounds, we shall fight in the fields and in the streets, we shall fight in the hills; we shall never surrender, and even if, which I do not for a moment believe, this island or a large part of it were subjugated and starving, then our Empire beyond the seas, armed and guarded by the British fleet, would carry on the struggle, until, in God's good time, the new world, with all its power and might, steps forth to the rescue and the liberation of the old." Legend has it that when Sir Winston Churchill bellowed these words in the House of Commons, 1940 he was clad in a suit cut from the finest West of England flannel, woven by his woollen mill of choice, Fox Brothers. Lamentably since this spine-tingling speech, the British cloth manufacturing industry has had to withstand many challenges, with it even being close to petering out altogether. Fox Brothers were not exempt from these trying times, but thanks to owners Douglas Cordeaux and Deborah Meaden, their influence in the world of sui generis fabrics is once again sky-high. Not only are they responsible for weaving cloth for leading luxury brands such as Louis Vuitton, but they supply just about every single house on Savile Row, and continue their long-standing relationships with some of the iconic tailoring houses in Continental Europe. Considering Douglas Cordeaux is virtually a judicial authority on flannel, and Lorenzo Cifonelli heads the pantheon of contemporary menswear greats – it is hard to think of a more tantalizing winter collection that features Lorenzo-designed tailoring in Fox Brothers flannel.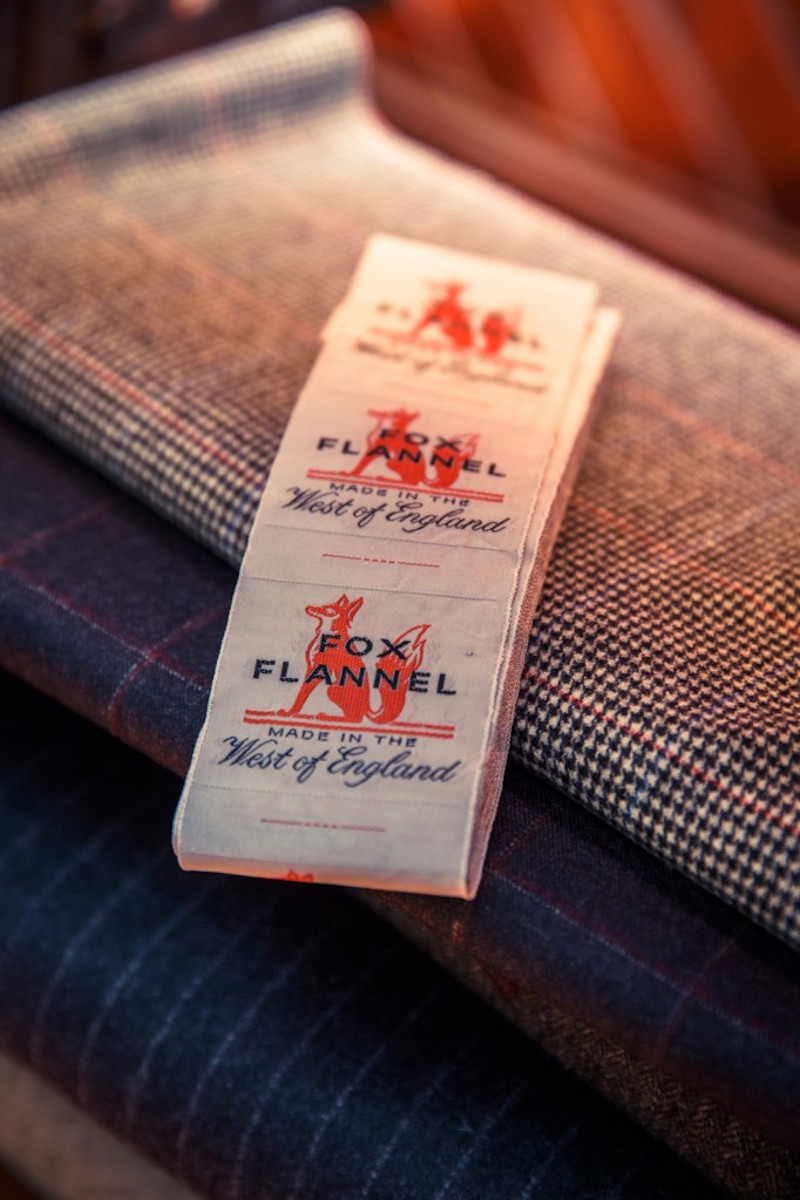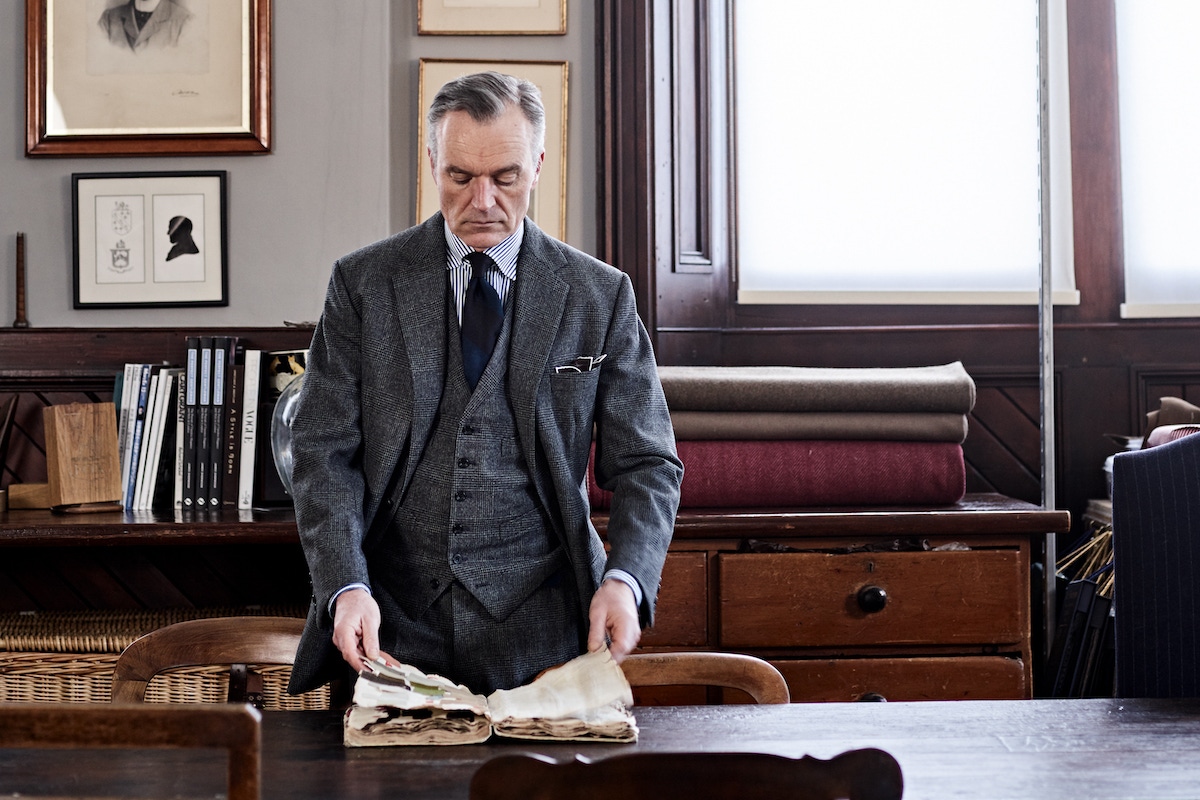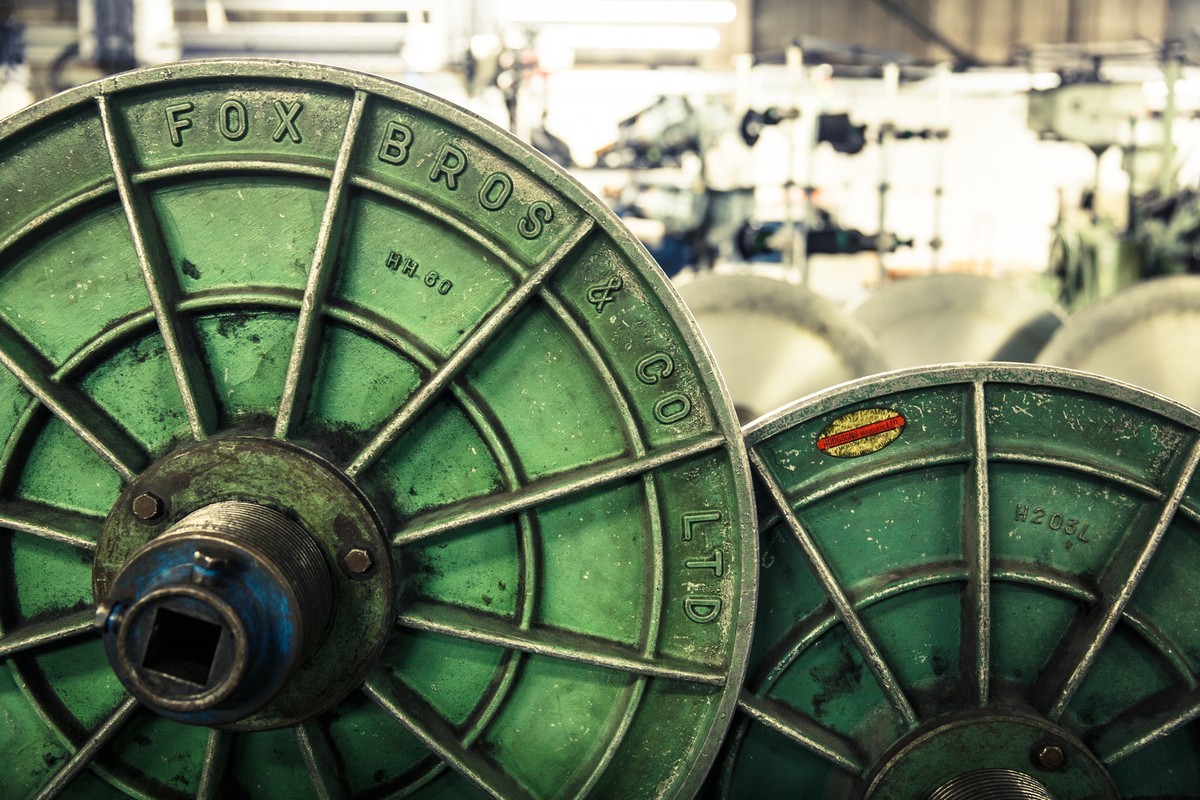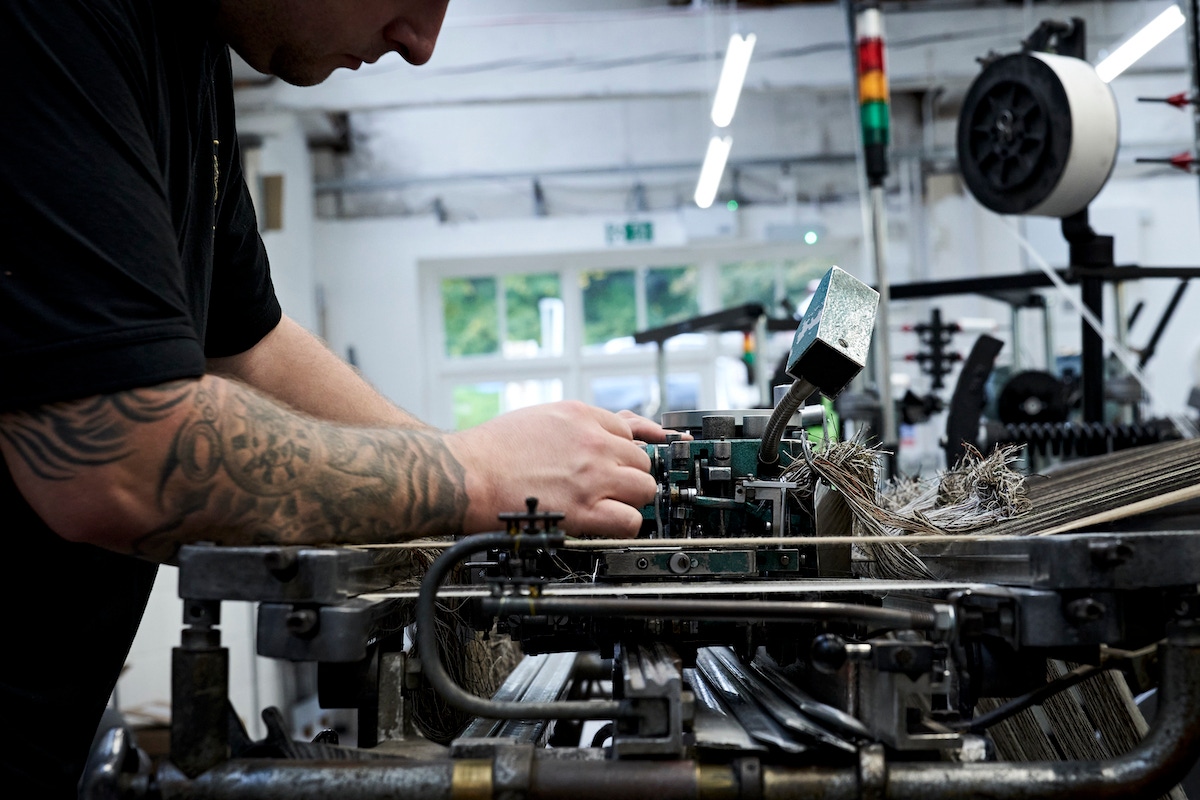 Mid-grey woollen flannel
For each design, there has been profound discussions between both experts. If you take into consideration Lorenzo's love of the colour grey, and Douglas's vast knowledge of the soft, fuzzy and hard-wearing fabric, the 6X1 double-breasted jacket and matching trousers rendered in a carefully selected 14oz mid-grey flannel is arguably the heartbeat of the collection. It is the perfect shade of grey to mix and match, and one should definitely think about emulating Lorenzo's style panache by contrasting the suit with the pink gingham check one-piece collar shirt.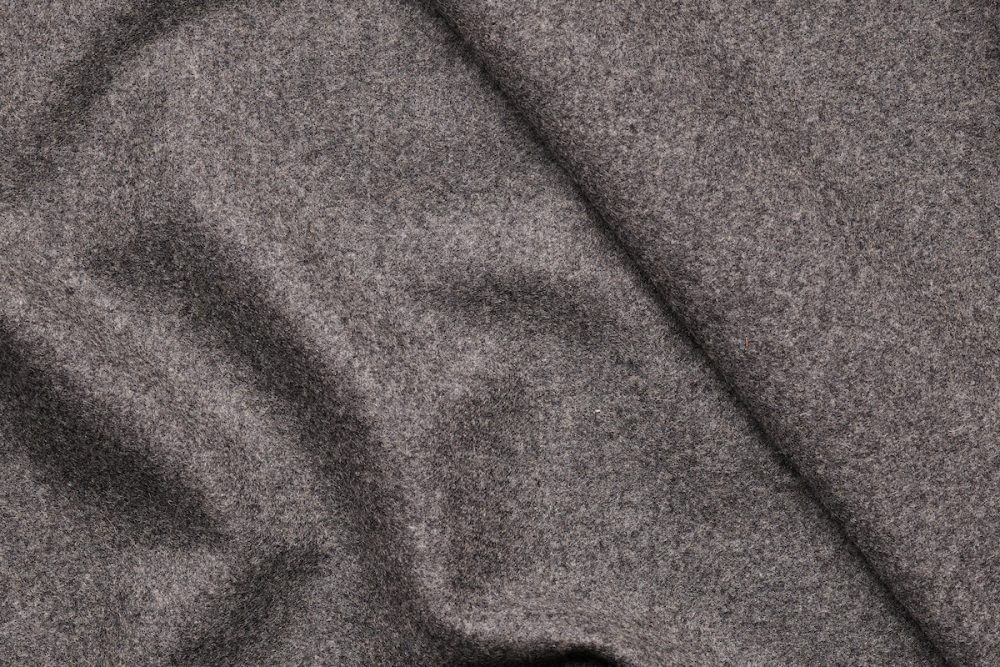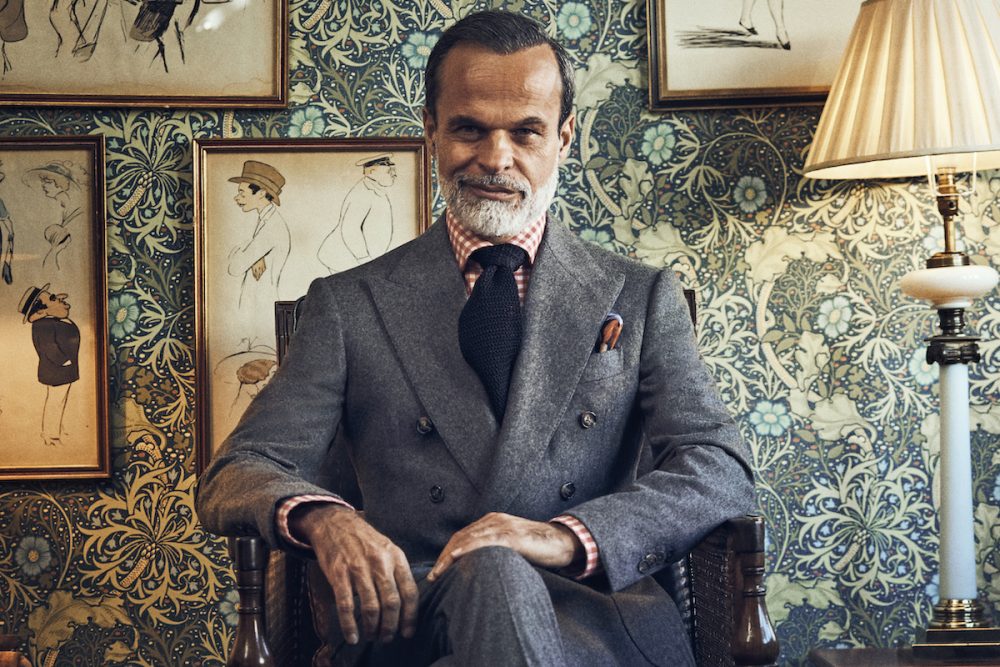 Classic navy chalkstripe woollen flannel
Another standout from the collection, the classic navy chalkstripe woollen flannel used for the three-piece suit in the Iconic IV look has been selected from their Classic Flannel collection. A traditional cloth, it is a must-have for every discerning man's winter wardrobe.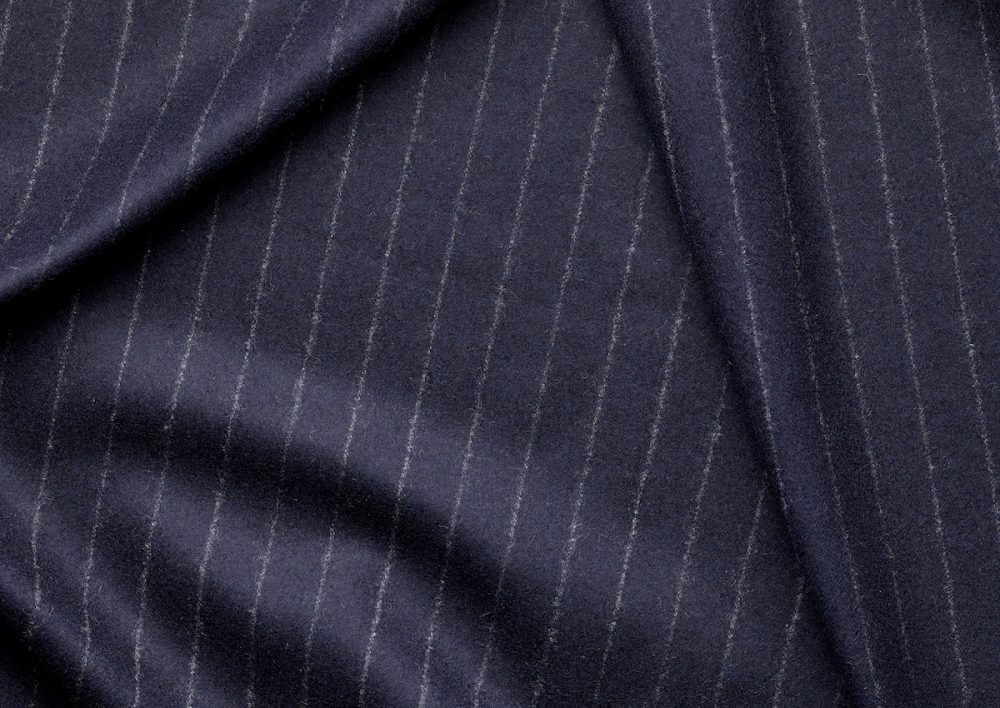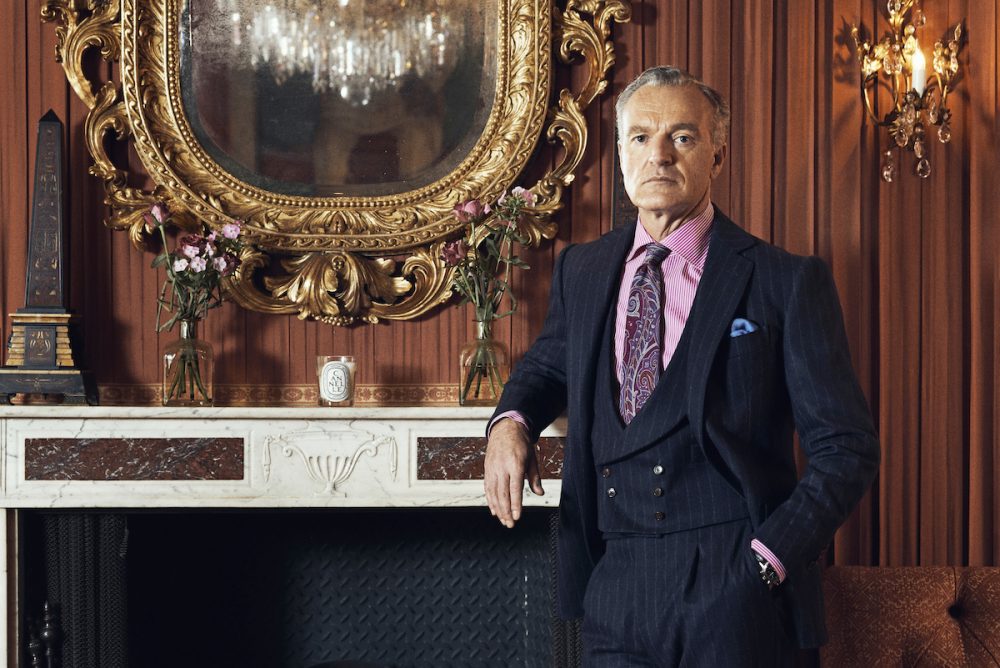 Superfine Merino wool flannel Glen Check
A quintessential grey wool flannel Glen Check cloth has been used for the three-button jacket. Again, like the Gun Club jacket it benefits from being paired with the collection's plain flannel trousers for a warming contrast.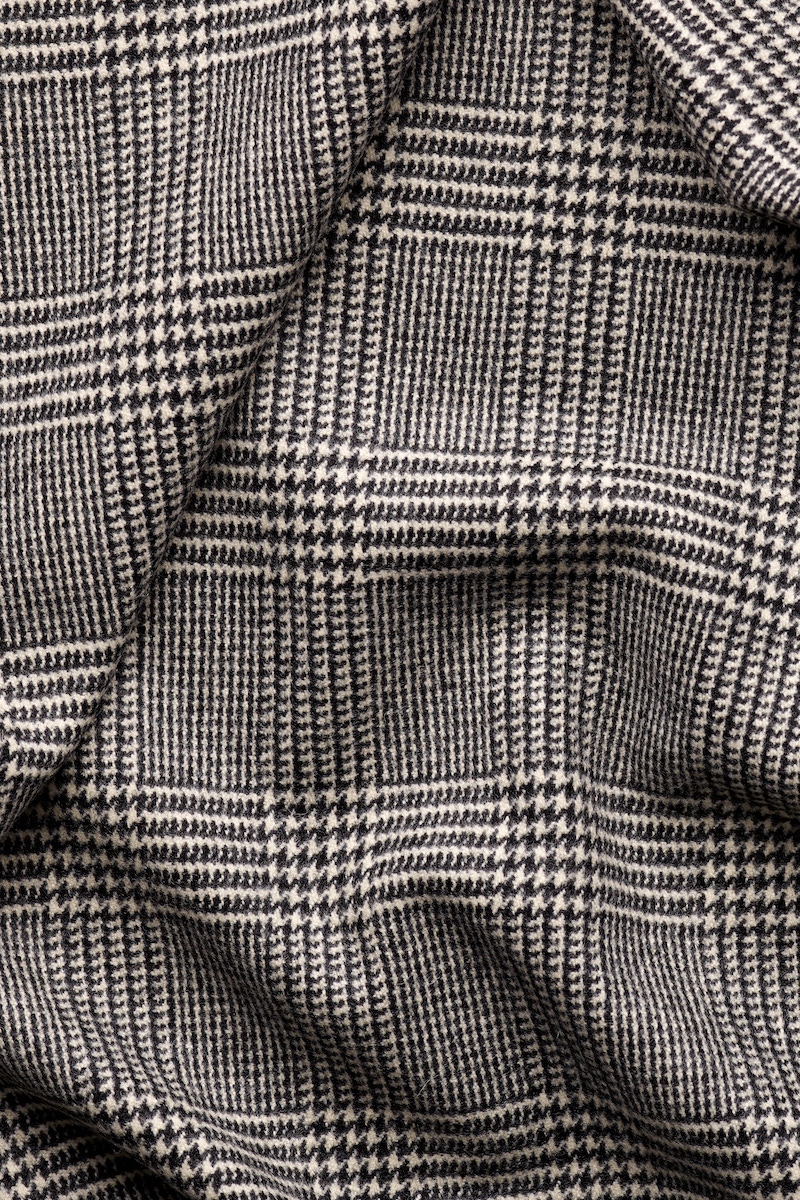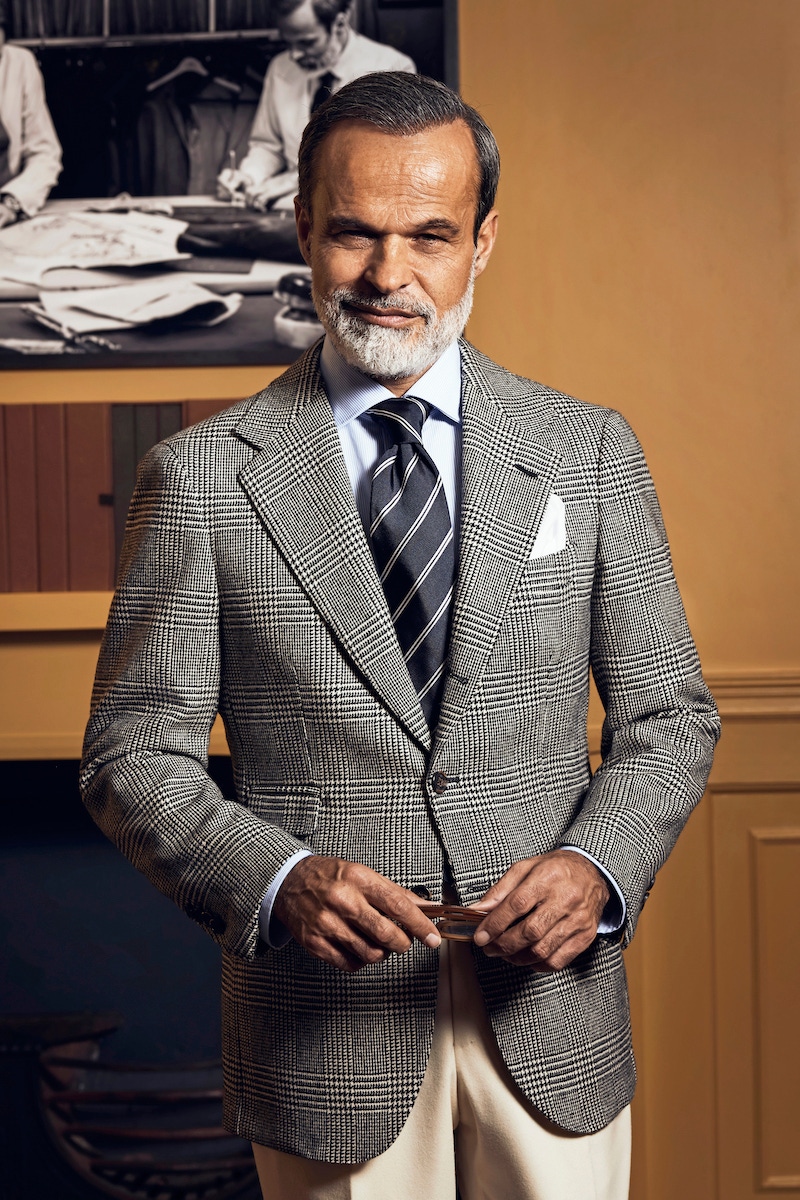 Camel twill 100% Merino lambswool
The undeniably chic double-breasted overcoat is rendered in a camel twill Merino lambswool from the cloth-maker's Exmoor coating range. Whilst the 100% Merino lambswool gives the fabric a soft, less rigid handle, the twill weave provides the subtle texture. It is the perfect balance to create a lustful character to a bespoke-like overcoat.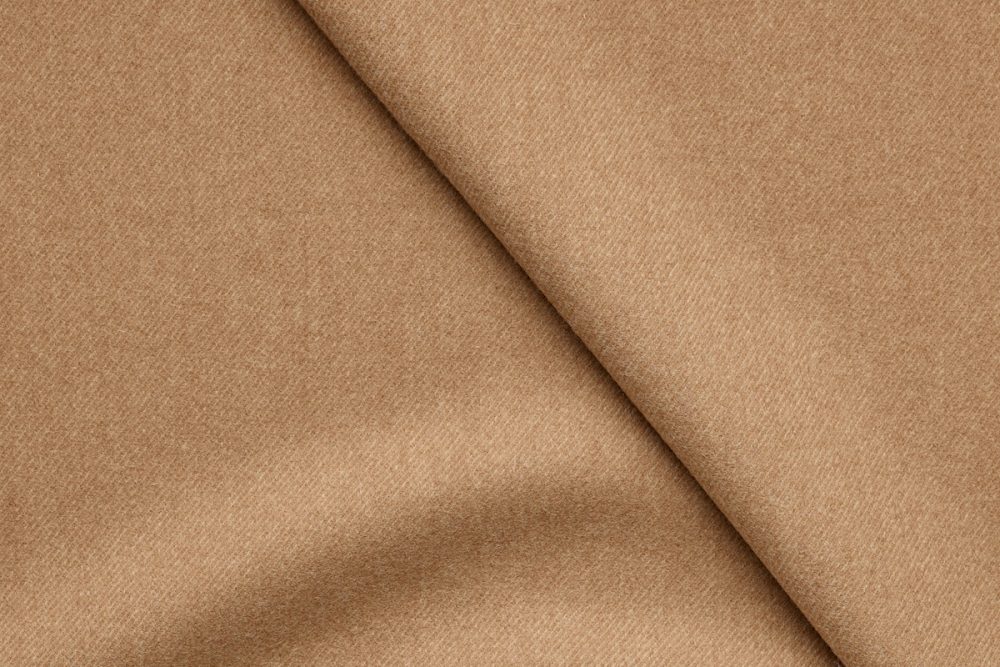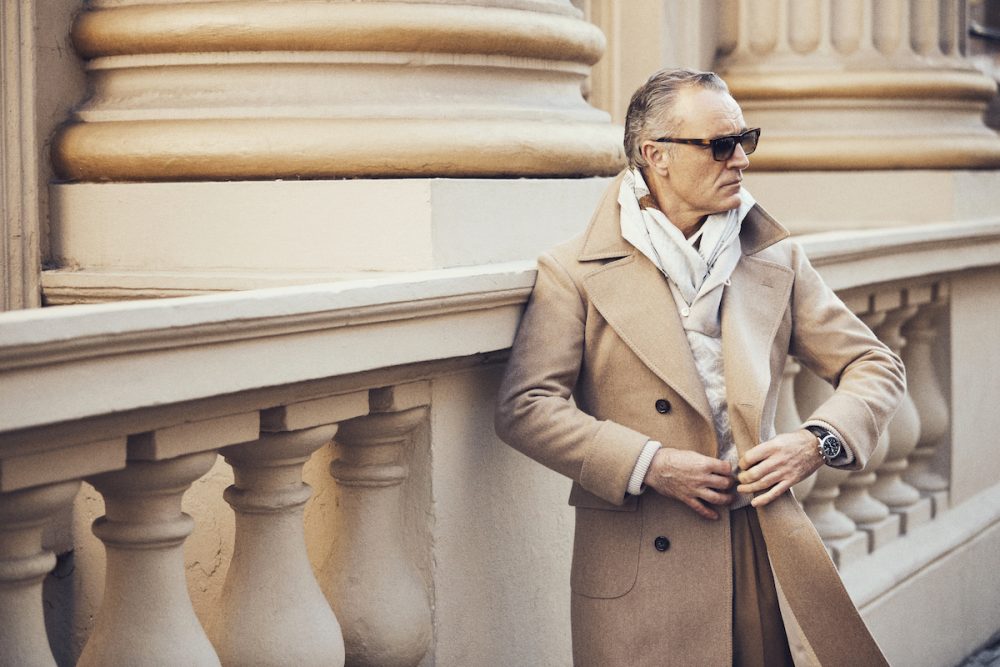 Large tonal wool Gun Club check
When not applying his technical mastery to luxury fabrics in Cifonelli's iconic rue Marbeuf address, Lorenzo can often be seen visiting his favourite Parisian landmarks in a Gun Club check jacket. This time Douglas sports the stunning check sports jacket in Mark's Club, London. Cut from a large tonal Gun Club check, that has depth of colour, the jacket in question pairs beautifully with the camel or cream flannel trousers for a chic-yet-smart-casual appearance.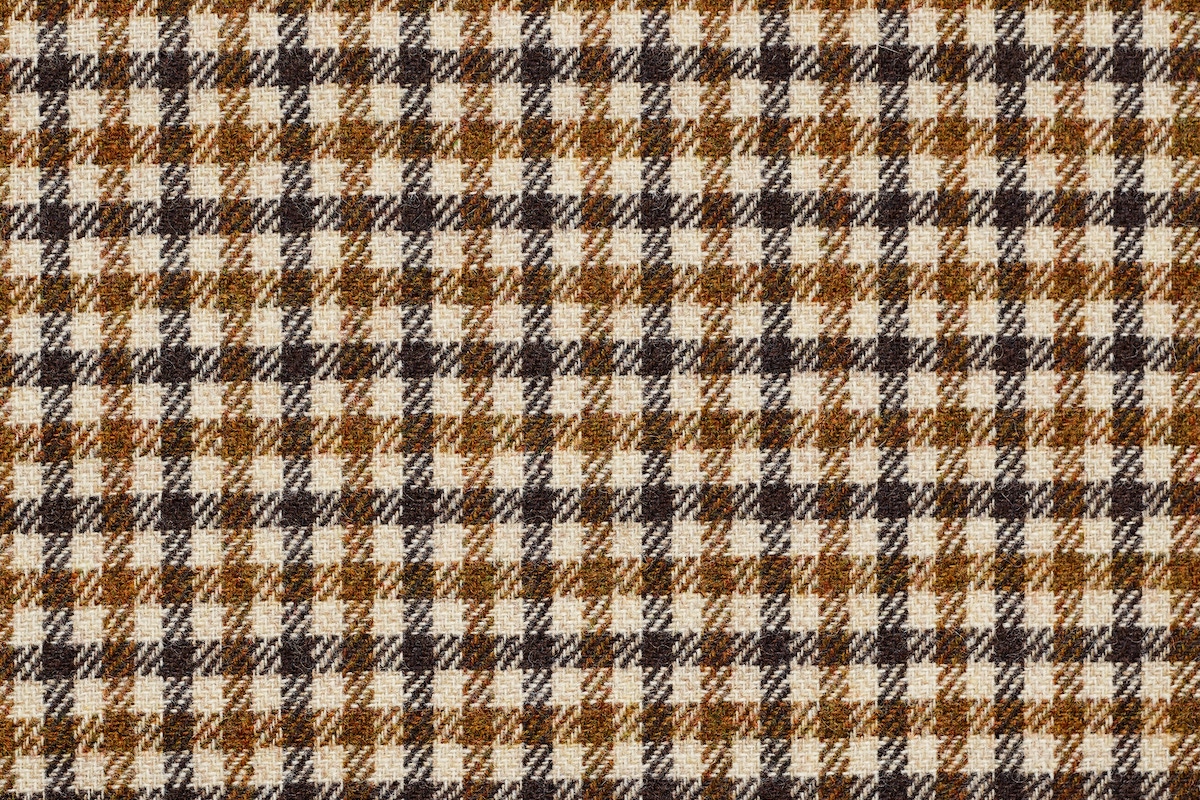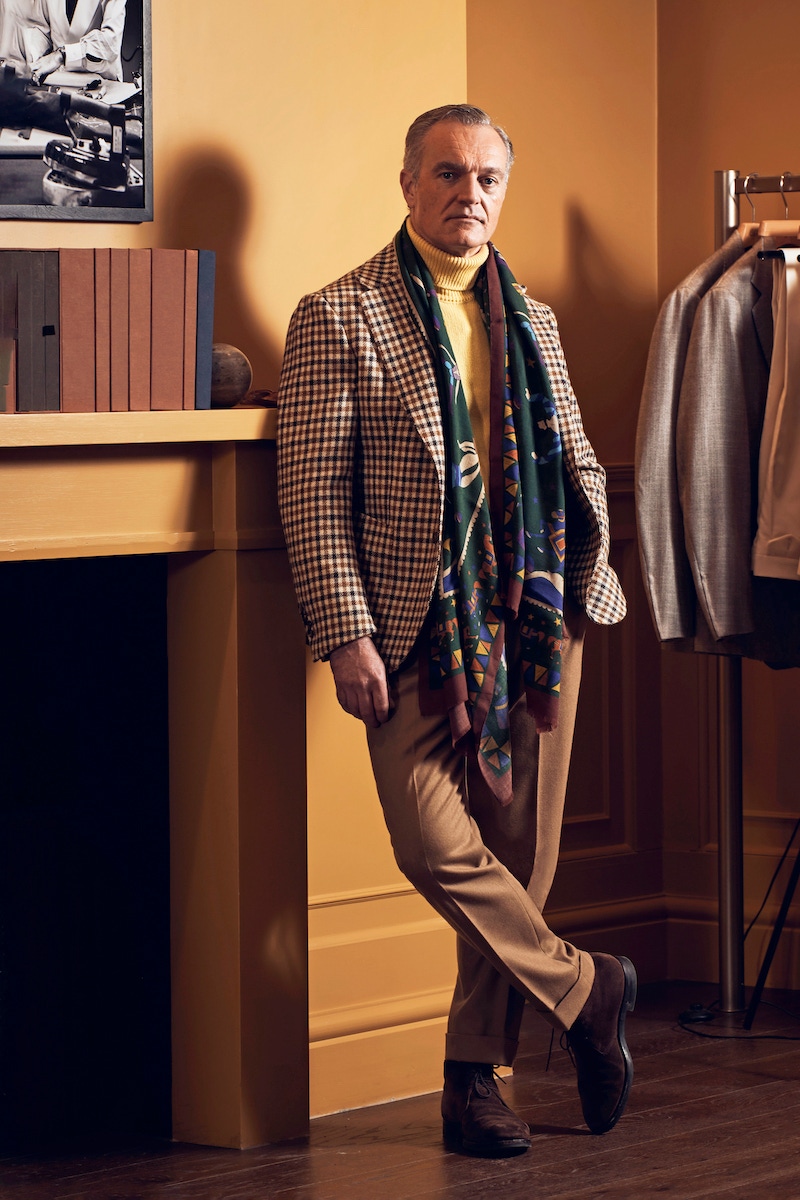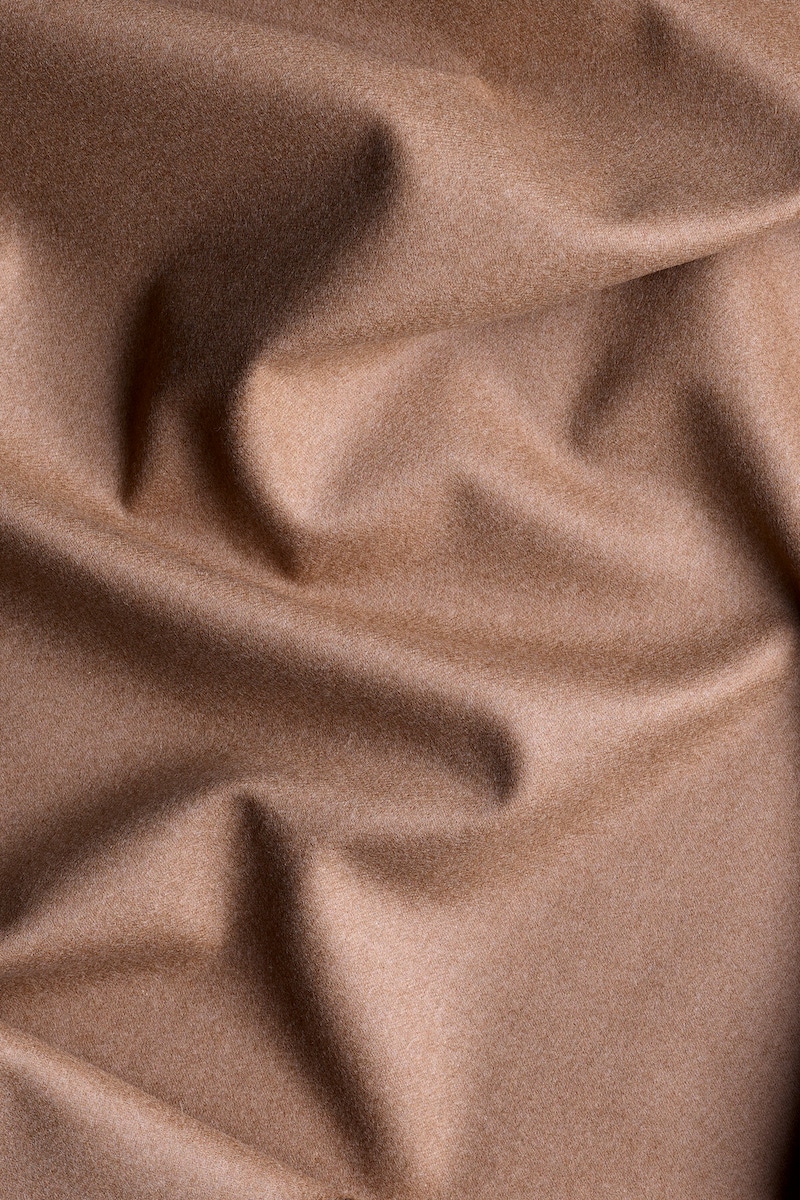 Char-navy herringbone tweed
Not so common on the market, especially in a Cifonelli-cut jacket, the 18oz char-navy herringbone tweed jacket is one that can be dressed up or down with ease – as shown with its accompaniments as part of the Rubirosa look.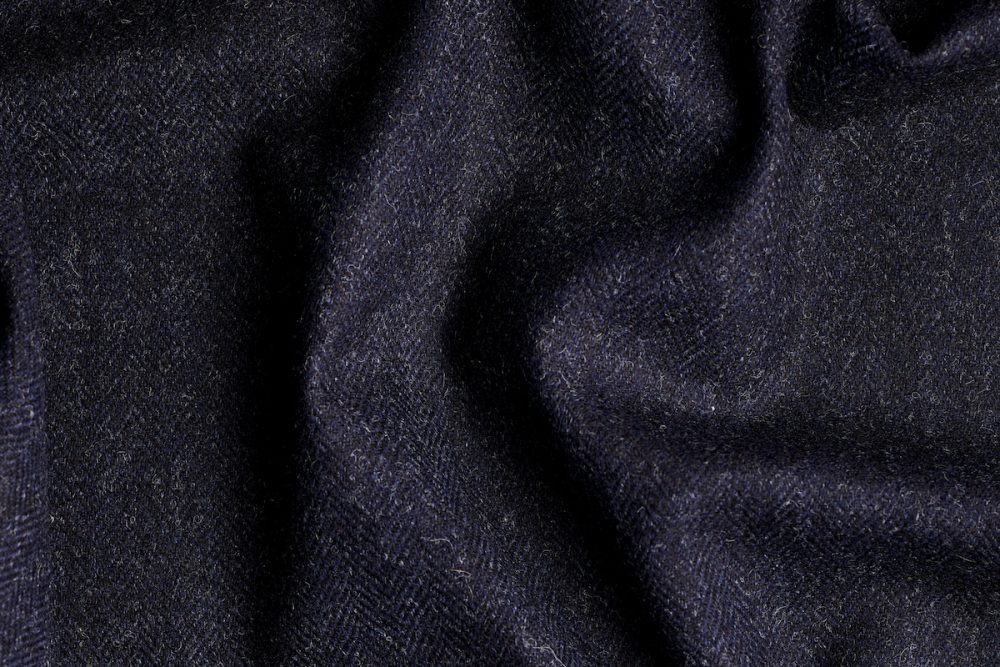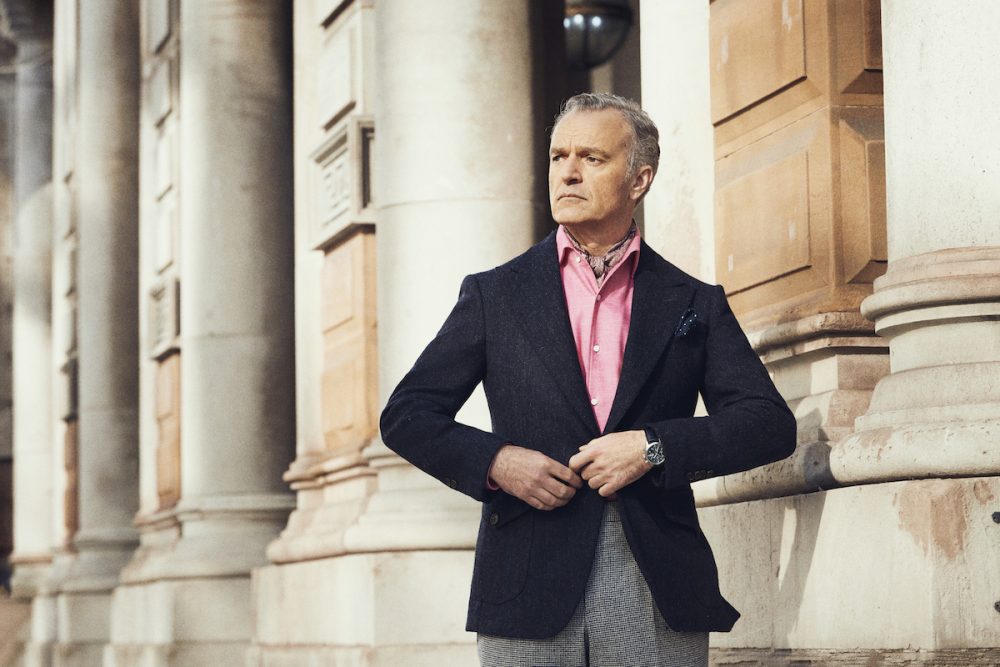 Classic cricket white woollen flannel
Made from 100% superfine Merino wool, the cricket white flannel trousers, again from the Classic Flannel collection are better suited to accompanying the Glen Check three-button jacket, and not for the immaculately mown outfield of the County Ground, Taunton, the home of Somerset County Cricket Club.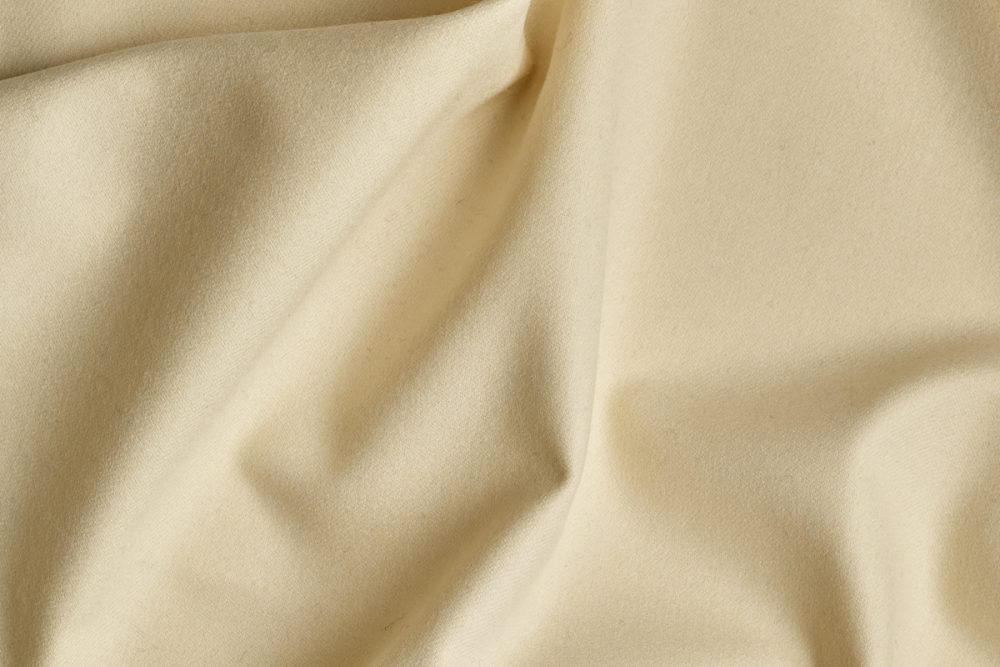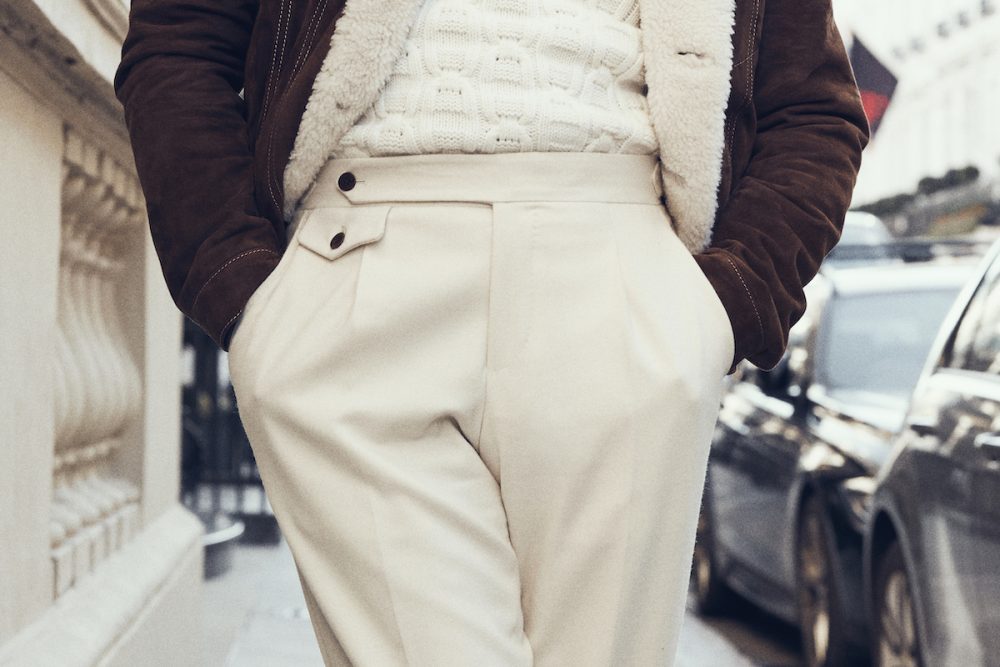 Navy and white houndstooth woollen flannel
This small and subtle navy and white houndstooth woollen flannel from the Classic Flannel collection adds some understated texture to the trousers.