LOUIS XIII: BELIEVE IN TIME
Louis XIII enters a new artistic expression of Time, this time a new interdisciplinary performance art film by Solange Knowles in collaboration with couture designer Guo Pei and film director Mati Diop.
When innovation and heritage clash, the wise and virtuous see it as an opportunity, the dullard and the fool sees it as conflict. In the United Kingdom, the majority of us recognise the motto of the SAS, 'Who Dares Wins'. While the exploits may differ, Louis XIII are a brand whose entire foundation is daring. To create an eaux-de-vie, since 1874, where the maker will never see it or taste it when ready because of the length of ageing, is both a self-assurance in the product as well as a romantic narrative which luxury commentariat like us at The Rake long for. So it is always satisfying when news arrives that shows heritage brands are not looking to rest on their laurels but are always pushing boundaries and exploring new avenues. This is what got me in front of the brand's Global Executive Director Leonardo Ferracina whilst on a Covid-permitted trip to the UK late last year. It was fascinating to hear how the brand has weathered the difficulties of the last 24 months, and also how their future is looking, kicking off with the collaboration with Louis XIII, Solange Knowles, Chinese couture designer Gou Pei and director Mati Diop.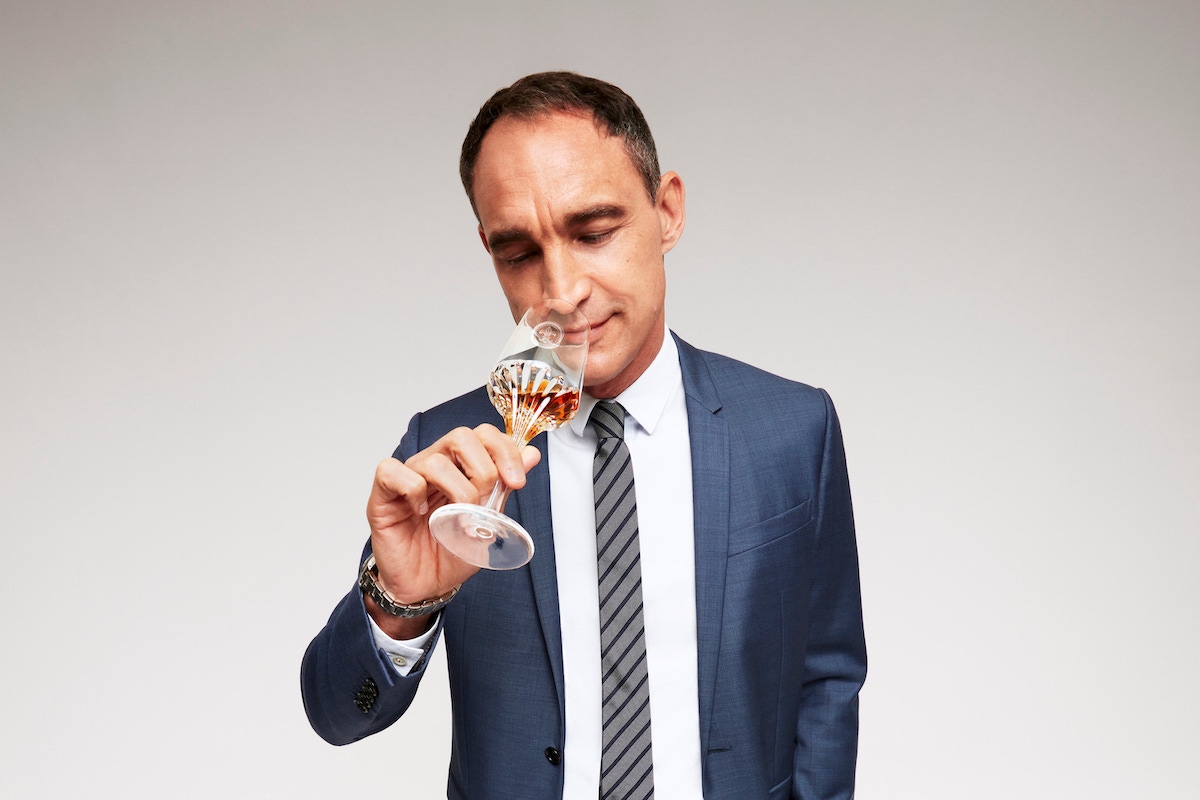 Ferracina says: "I think Covid was the perfect moment to do something that was a necessary step for the brand. We have a product that is considered quite exceptional. We decided to slow down and to make a bold acceleration that will bring us a lot closer to the consumer." This has manifested in the performance art film created by Knowles, Pei and Diop called Believe in Time. This multi-hyphenated collaboration launches Wednesday 2nd March and encapsulates the bold moves which a brand like Louis XIII is willing to take to refresh itself. It sticks to the core of the brand's narrative to do with the passage of time and the respect and reverence one should pay to this simple concept that affects us all, but packages it in a thoroughly modern and progressive work of art for us all to be able to share in. "Louis XIII has 150 years of history and to be a luxury icon is a big responsibility." Says Ferracina, "You don't want to wake up and see that the brand has lost its way, it is a fine balance. You want to use the DNA and history of the brand, the code which has shaped what the brand is today but you also have to give acceleration in one direction or another to rejuvenate it too. This is actually what attracted me to Louis XIII in the first place, as when you see that the brand was the first to ship the bottle rather than the barrel, the first to keep the cognac for such a long time, the first to open a boutique in China. The avant-garde, pioneering aspect is something that is within the DNA of the brand."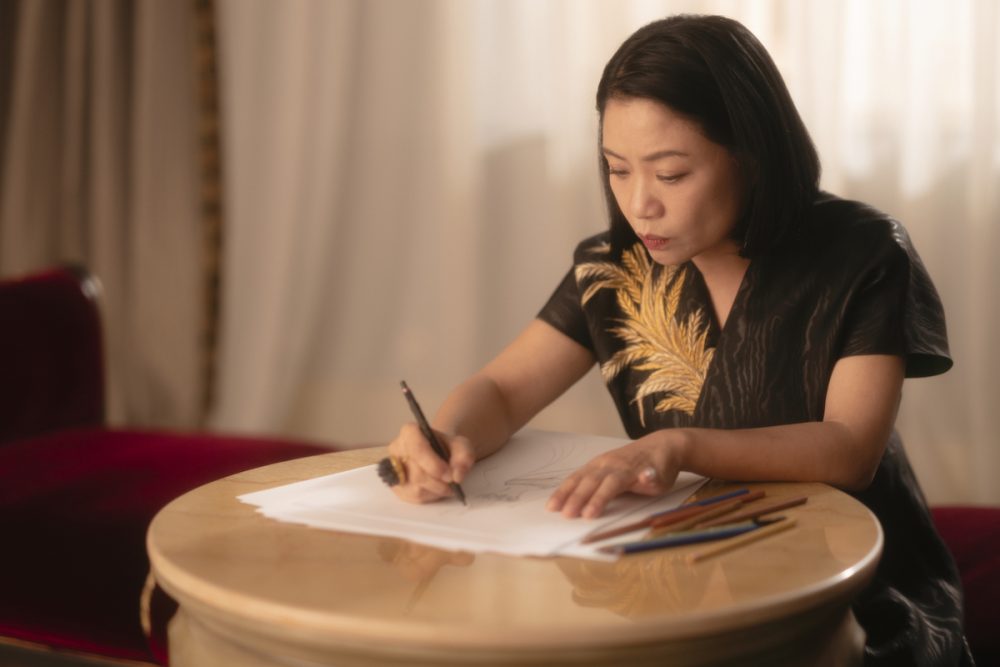 Indeed it is and the collaborators weren't in need of much arm twisting to convince them that this was an appropriate creative home for them. Solange says, "Most of my own work, whether it be music, film, or sculpture, I try to give thought on how future generations will discover it, and so, to be aligned on these ideas gave me great interest in the type of projects Louis XIII has been creating." Guo Pei agrees that reflecting on what has been passed down to us informs much of our creative passions, but considering the future and our legacy is just as important. She says, "When I first experienced Louis XIII, I was absolutely fascinated by the brand's history which had been made possible by a legacy passed down from one generation to the next…this deeply touched me. It triggered my understanding and perception of time. For humans, time is the most important, and as an Haute Couture designer time is a cornerstone. My design focuses on the description of my life and my passions, which developed over time, by trying to make people feel moved and touched by this relationship to time which Louis XIII beautifully embodies. It is as if we can take part in this eternity thanks to Louis XIII" Launch coming soon.