A Love Affair With The White Suit
The white suit is an almost impossibly romantic garment with a long and illusive history, but that could all be about to change, so says The Rake's Online Editor.
Most men have love affairs with attractive women, as the
monthly theme
of this site is testifying at present. Myself, I've always preferred to enjoy an affair with my wardrobe, perhaps to the detriment of more fulfilling relationships. True, its proved just as costly if not more so than dating, but at least I don't have to buy my clothes dinner, and I also get to choose what we go to see at the theatre together. Having openly admitted then that I'm a tailoring addict, I can further confess that there is one suit that has stolen my heart more than any other, deeply impractical and rarely worn though it is; the soft white lounge suit. It takes divers forms from off-white winter flannel to super-lightweight ivory linen, but no matter what its cut or composition there is something truly effortless about it. One may seldom have a chance to wear one, the trouser seat and hems may perpetually mark and stain at the slightest touch of a chair and you may stick out like the sorest of thumbs half the time – but who the hell cares when shrugging a cream shantung jacket about your shoulders makes you feel like a veritable Casanova. Don't take my word for it either. Those who doubt the white suit's romantic connotations, or its import in the realms of sartorial iconography could do a lot worse than reflect upon the past thirty or so years of cinematic sartoria. Perhaps the most romantic and seminal of all white suits was the creation designed by none other than Ralph Lauren for the 1971 film adaptation of
The Great Gatsby
. Worn by Robert Redford, Lauren presented the aesthetic of the 1920s at its most empowered – with just the right amount of jaunty 1970s piquancy. He also, it has to be said, interpreted Fitzgerald's original description of a bright white suit, golden tie and silver shirt considerably more accurately than the ensemble thrown together for Baz Lurhmann's 2015 version. In the purest of white lightweight gabardines, his suit quite literally glows on screen, channeling what Fitzgerald described as the 'warm golden light' that emanated from his endemically flawed hero. Confident lapels, a long flared skirt, full-cut pleated trousers with a high rise and a punchy double-breasted waistcoat make for the most idealistic smokescreen possible, the aristocratic front for Gatz's inherently flawed new-found identity. Using the white suit to suspend the beholder's disbelief in the flaws of the is not a trope that's exclusive to Gatsby. Perhaps the other great depiction of the white-clothing-clad antihero is that of Lord Sebastian Flyte, played to melancholic perfection by Anthony Andrews in the BBC's 1980s adaptation of
Brideshead Revisited
. At the story's opening, the carefree Flyte in his youthful student is seldom seen in anything but 'white tie' or rich white tailoring, whether it be a drape-cut three-piece suit, or else cream cricket flannels, poplin shirt and painted brogues - all of which reinforces his angelic quality. Yet as the narrative progresses, and the pressures of his overbearing family and an overbearing church grind-down Sebastian's natural flair, the worn-out tweeds replace the pure white tailoring, with ragged shirts and general tatters of regrettable self-loathing and alcoholism.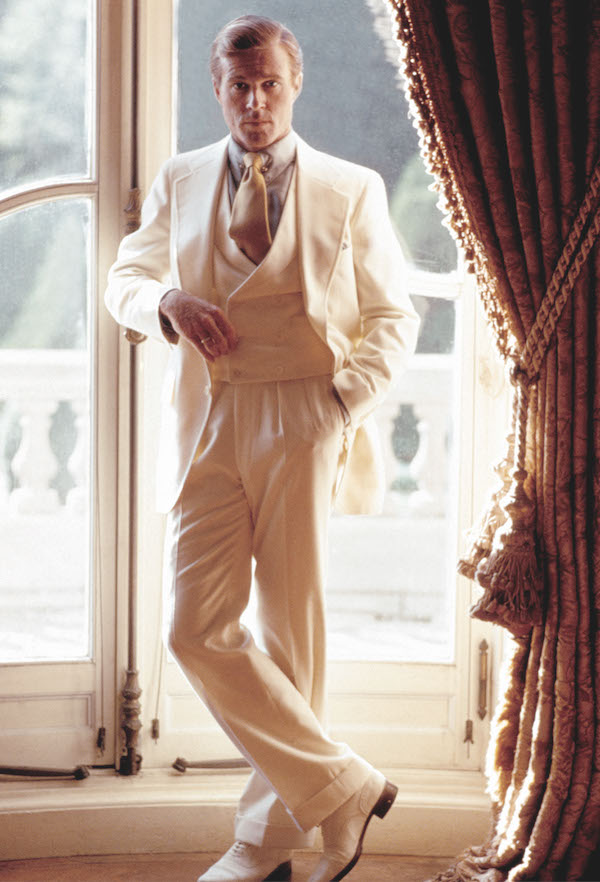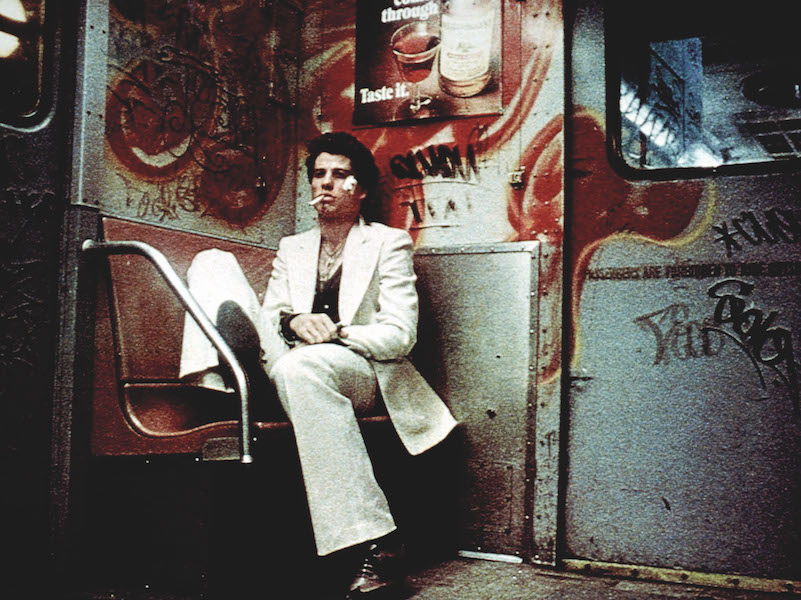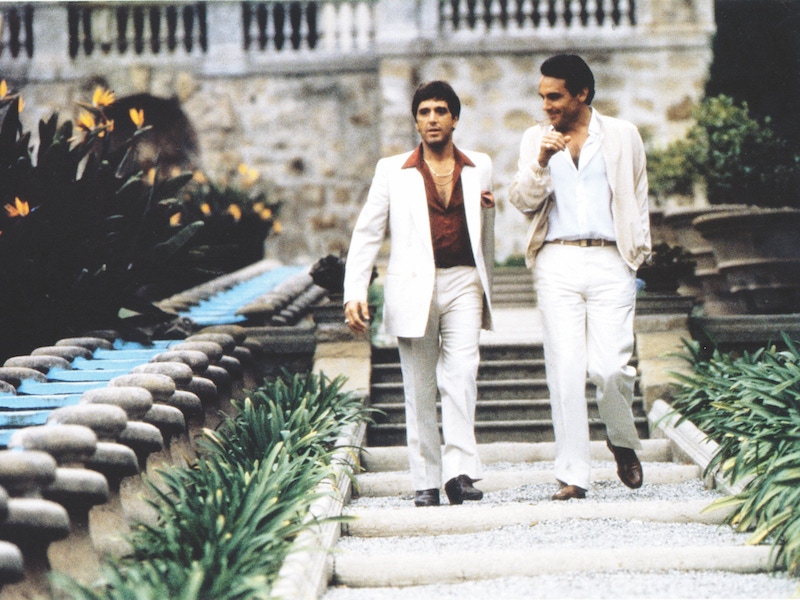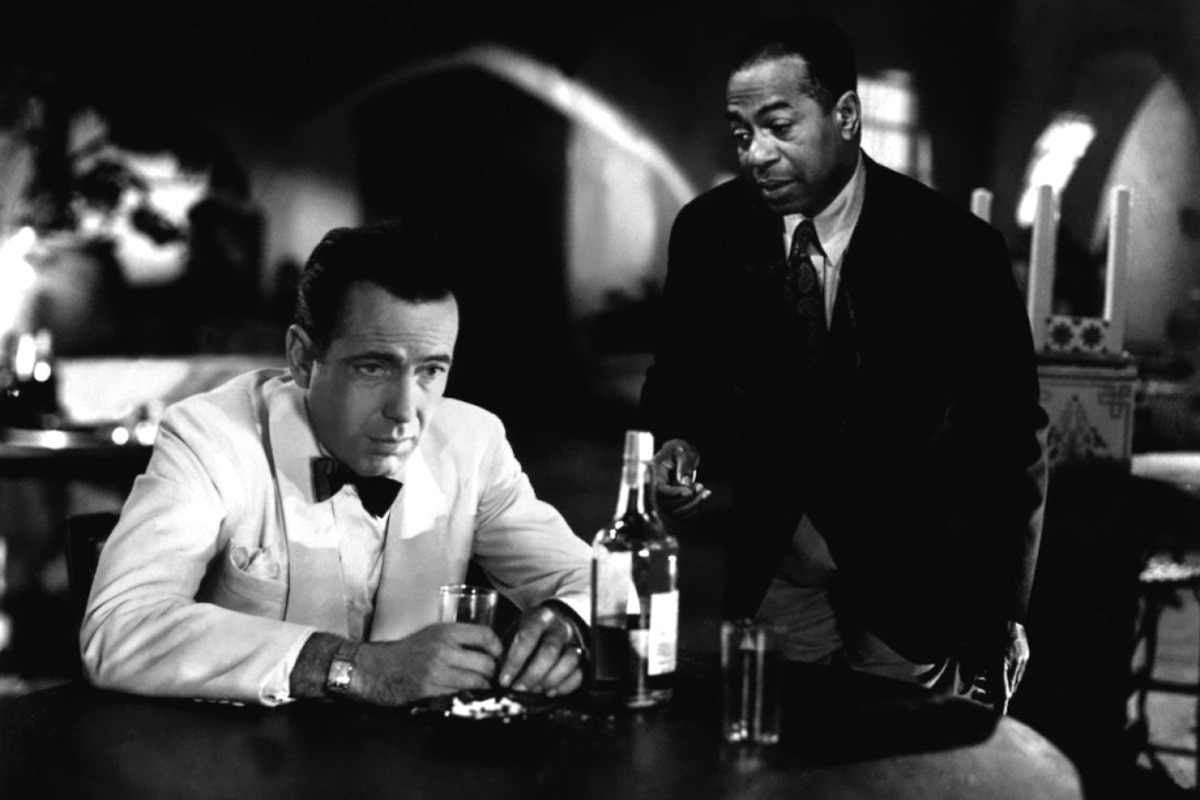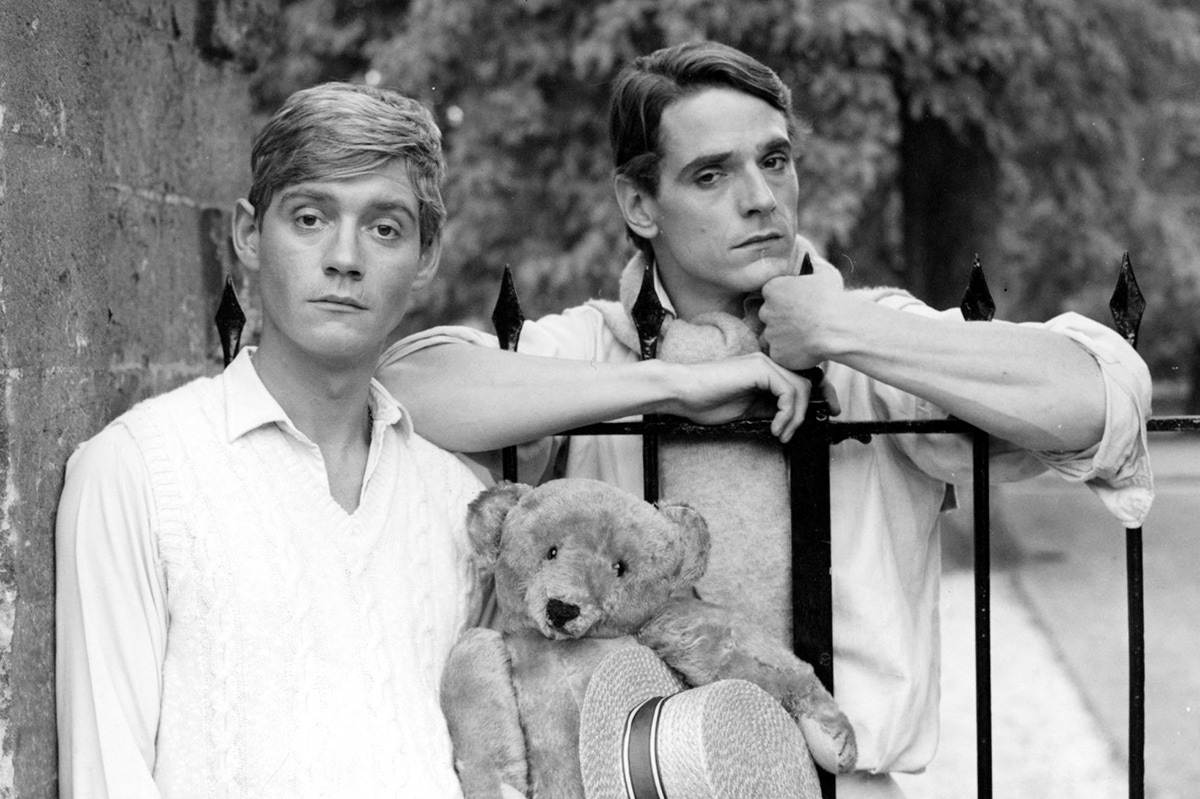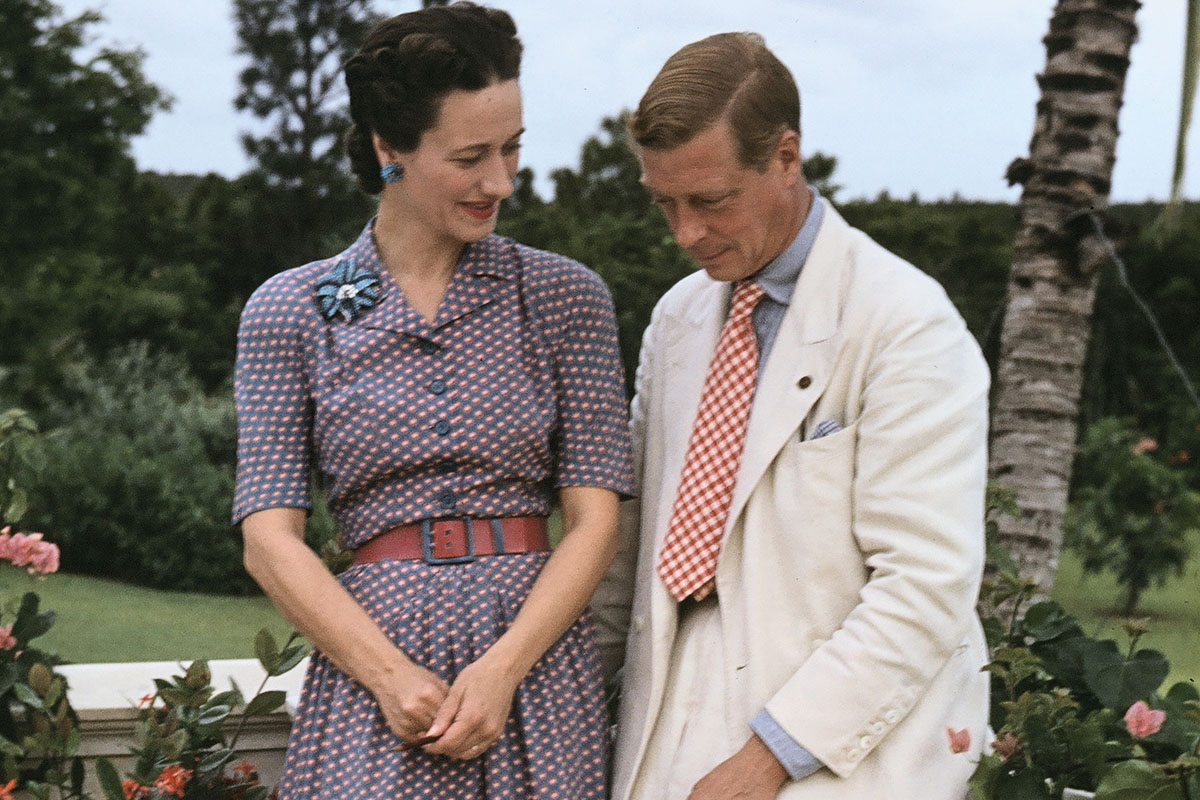 Flyte's plight is not the only one that is interposed against a nostalgic take on the white suit. Skip forward in time by fifteen or so years, and we come to the seminal example of the romantic white dinner jacket, as worn by Humphrey Bogart in
Casablanca
. Here too, the jacket effortlessly embodies something about the apathetic, rugged swagger that is so synonymous with Bogart. Indeed, with its hefty cut, draping lines and generous, bowed shawl lapels it channels the same kind of dégagé slouchiness that befits a man so disillusioned with love. Some forty year later, post-sexual revolution the cream dinner jacket's reputation as a smoulder-worthy object of desire was ramped-up a good few notches by Bryan Ferry, on his iconic
Another Time Another Place
album cover, which is interestingly a look to be reprised next summer in the SS17 collection of Chester Barrie, a standout ensemble exhibited at the house's
LCM show
last month. The sexiness of the white suit arguably reached its zenith in
Saturday Night Fever
though as the pulling-tool of John Travolta, set in marked contrast with his open-necked shirt and shock of black chest hair, as he gyrated about many a dance-floor in search of a mate. It's also very much a tool for intrigue too, and has even occasionally diced with danger – firstly about the shoulders of Al Pacino in
Scarface
, and subsequently worn by Jack Nicholson's morally questionable sleuth in
Chinatown
. Clearly then, in spite of its absence of colour the white suit is something of a sartorial chameleon, as well as an artistic device for nuance and a highly fashionable form of affective fallacy. Off-screen too, the white suit when done well brings with it genuine glamour, thanks to its thoroughly unconventional and rather impractical style. Not that this doesn't take a considerable amount of skill to get right, as Sir Hardy Amies put it in his ABC of Men's Fashion: "There is certainly nothing smarter, but it is difficult in a white suit to have the air of nonchalance that I think real good dressing requires." This is precisely why the white suit is so beguiling though; in a well-executed form it is a rare and precious thing (as these few examples above testify), all of which adds to its romantic mystique. There has moreover, been a shift in the sartorial zeitgeist over the past few seasons. In ready-to-wear menswear, a number of British heritage brands have made a good showing of off-white and ivory suiting, including Gieves & Hawkes, Dunhill, Thom Sweeney and the aforementioned Chester Barrie, and Ralph Lauren has long been a leading proponent of the style. The bespoke realm too is experiencing a peak in demand. Stylish men a plenty have been spotted in fine white tailoring of late, and the bespoke workshops of Europe have been churning out ivory linen suiting at a rate of knots in preparation for the warmer weather. On recent trips to Paris, I spotted cream creations in both Cifonelli and Camps de Luca, Chittleborough & Morgan has likewise been cutting a lot of pale seersucker for summer and Rubinacci too is offering customers a lot of subtle off-white linens at present. This, in large part, is welcome news –
The Rake
is always pleased to hear that bespoke craftsmen are busy. There's a flip side to the coin though, because if the white suit is finally catching-on en masse, its romantic rarity and mystique is to put it bluntly, on borrowed time. The second that a style becomes commonplace, it is invariably passé, so heed these words; if you want to enjoy a white suit any time soon, you might not have long to do it. Do not suffer a prolonged period falling out of love, get in quick and get dressed in white this season.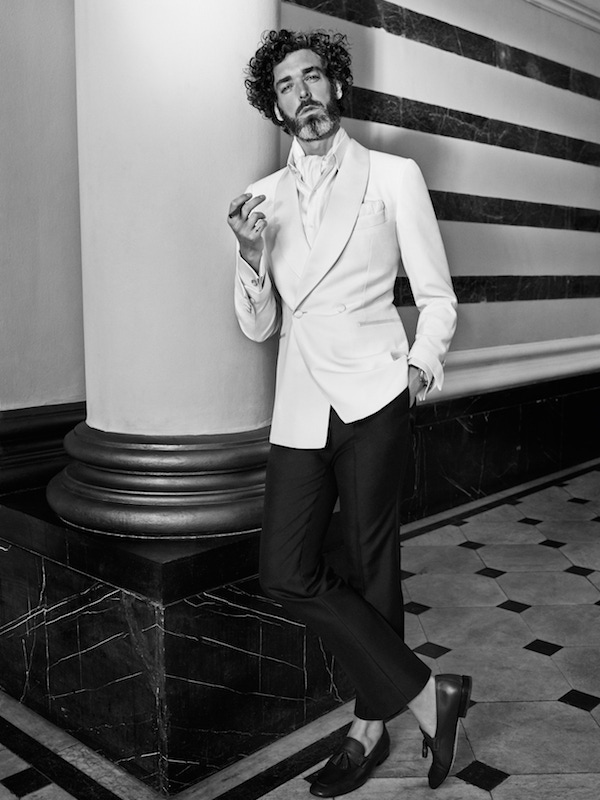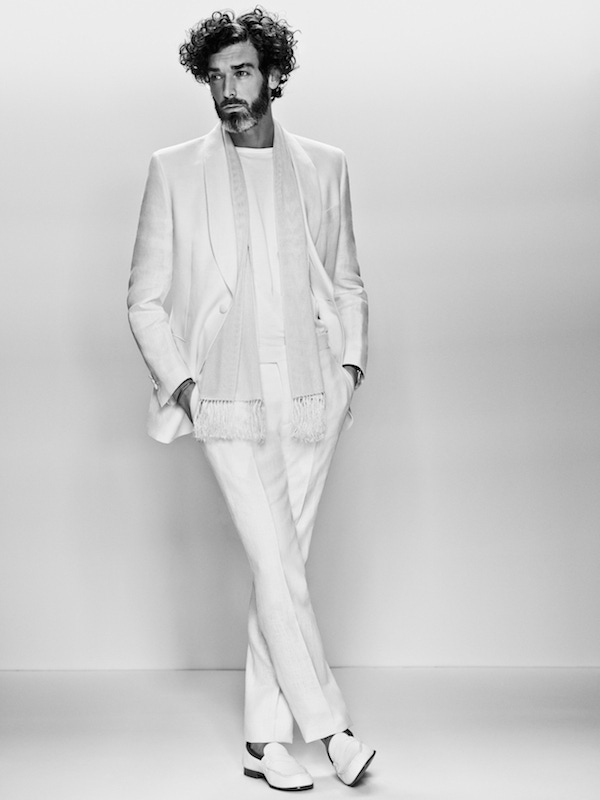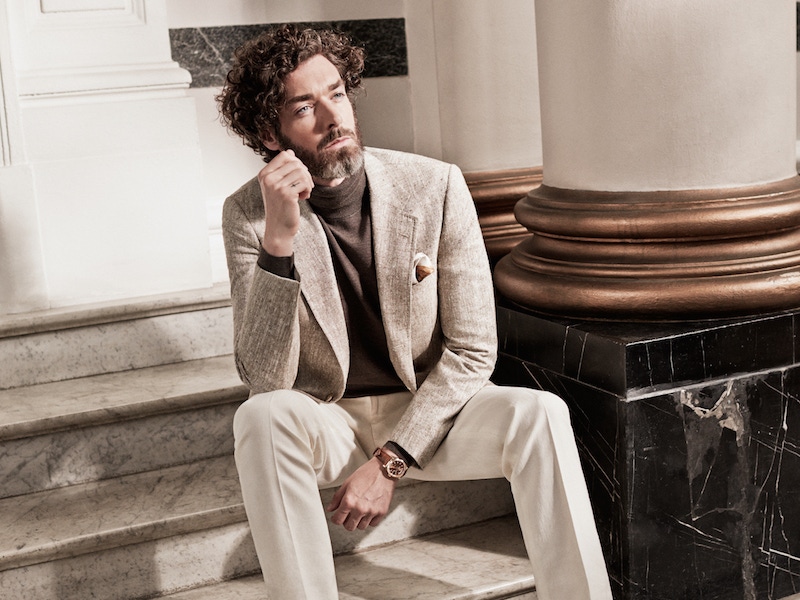 Photography Assistant: Julian Mährlein
Fashion Stylist: Jo Grzeszczuk
Fashion Assistant: Millie Bradshaw
Grooming: Sarah Exley
Model: Richard Biedul / Elite Models
First shot for The Rake Issue 40.