Godefroy de Virieu: Petit h
Godefroy de Virieu, the Artistic Director of petit h, Hermès' luxury upcycling arm, explains how the atelier balances creativity, sustainability, tradition and a sense of humour.
As a little girl exploring the Hermès workshops in the 1960s, Pascale Mussard was forbidden to touch the works-in-progress on craftspeople's desks. She had free rein, however, to play with anything discarded on the atelier floor. "I would pick up these pieces of material and wonder what they could be," the great-great-great-granddaughter of founder Thierry Hermès told The Rake in 2013. "I think, looking back, the concept for petit h began as early as this." Mussard spent most of her life working at the family firm, eventually launching the long-gestating sub-label in 2010. Crafting whimsical objects from leftover materials, abandoned components and imperfect products, petit h was established by Mussard as "a laboratory and a place of innovation" that bridged Hermès' numerous metiers — "an atelier where we invite artists, designers, craftsmen together… to look at our material and make a new object". By-products of Hermès' punctilious craftsmanship serve as grist for the mill. Despite the exacting perfectionism of the maison's artisans, occasionally an item made in the Hermès workshops will fail the strict test of quality control. A minuscule mark on a scarf, a stitch amiss, a tiny bubble in a piece of crystal, a near-invisible scratch on a panel of leather… any flaw of this sort will result in an Hermès product being deemed unworthy of leaving the atelier. Even when things go right, the production process unavoidably results in wastage — offcuts, over-runs, redundant trimmings and such. In the past, rejected objets and remnants of this sort were destroyed. With petit h, they're given a second chance at life.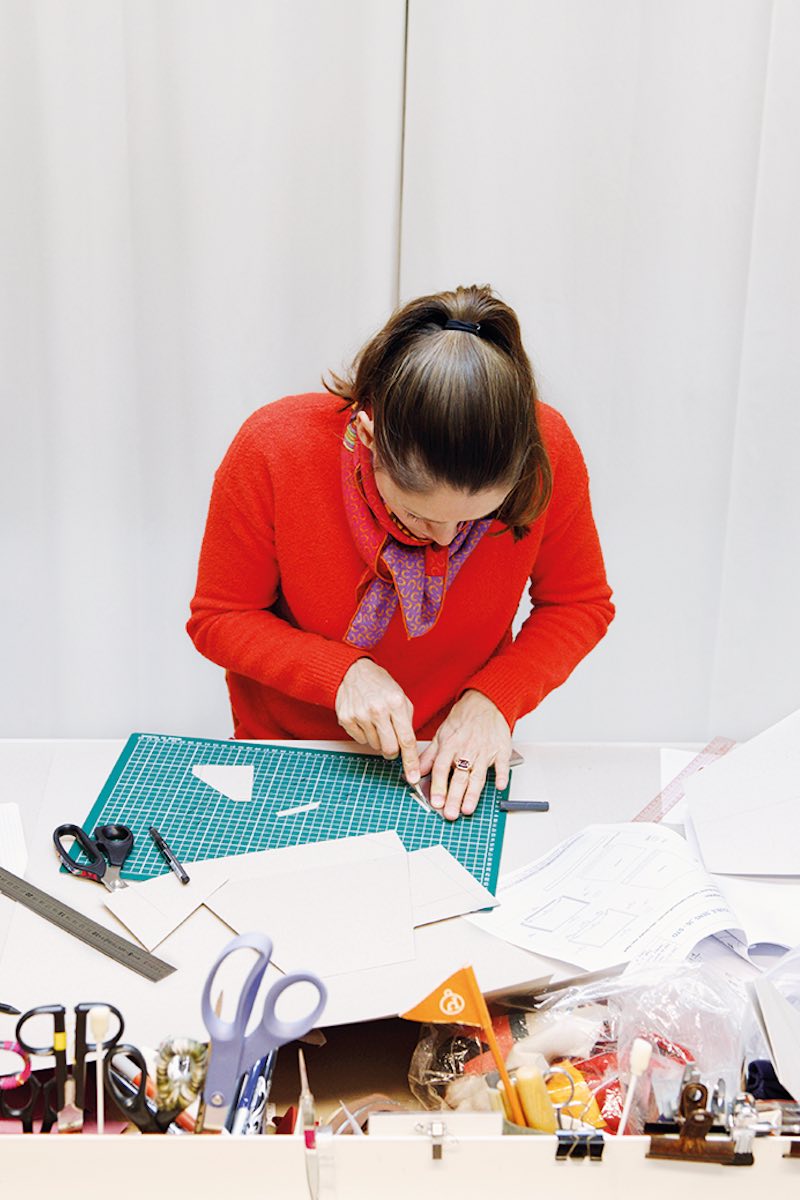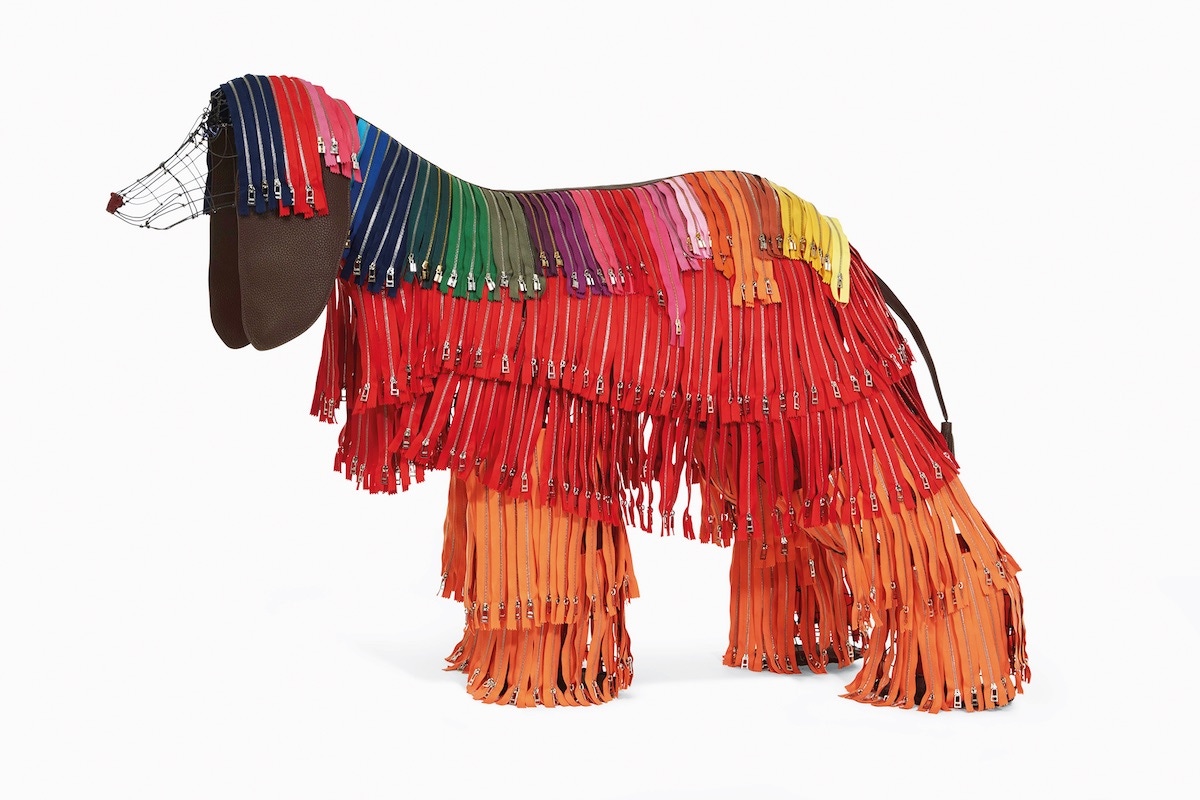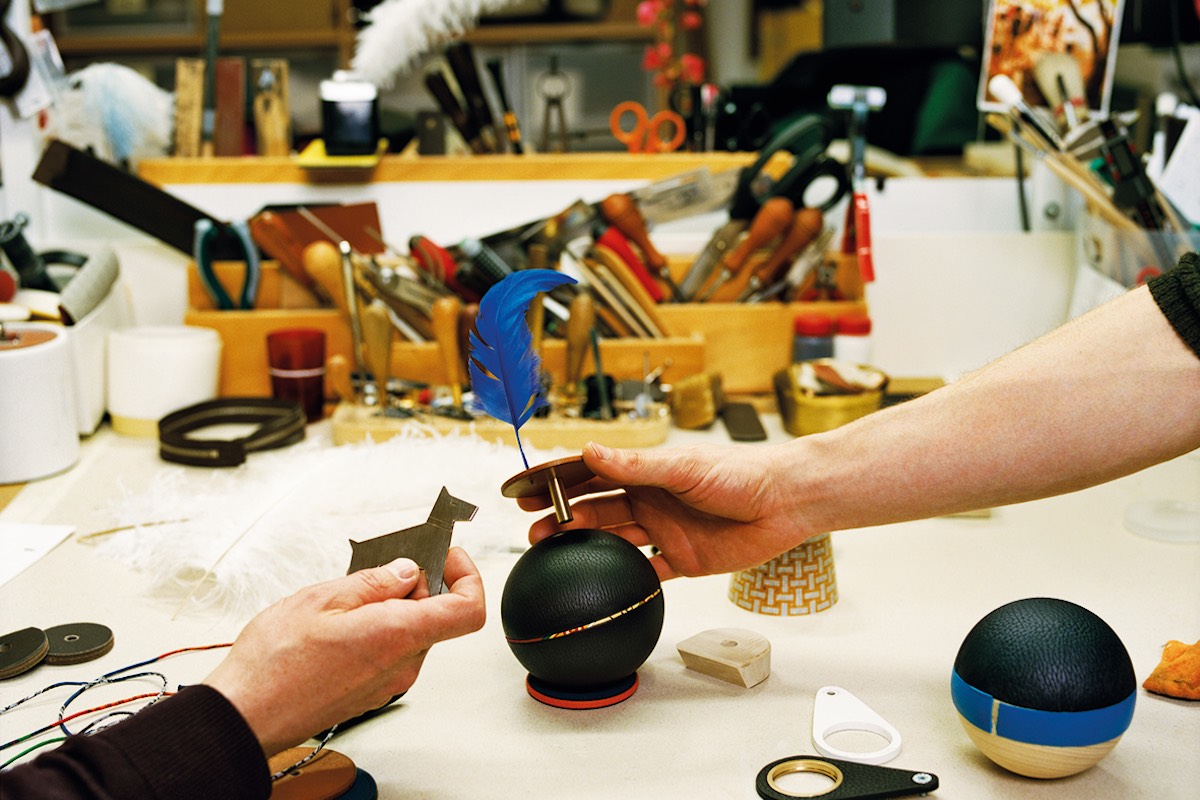 When Mussard retired in 2018, she left petit h in the capable hands of her longtime collaborator, Godefroy de Virieu. Appropriately enough, the Artistic Director references an artistic movement when describing the petit h creative process. "What we do we describe as creation in reverse. It's a little bit surrealistic," he says. "In the 1930s, the Dadaists would create poetry by cutting up words from the newspaper and mixing them up, then placing them together again as something readable. I think what we do at petit h is similar. Hermès writes the 'sentences', we take some 'words' from Hermès and then we use them to tell another story." A culinary analogy is equally relevant, the designer says. Like a chef foraging in the woods or picking the choicest produce from a market at dawn, de Virieu and his team never know for certain what the next batch of 'ingredients' will contain. Devising the figurative menu du jour, they're at liberty to create whatever type of product they like with the materials they're given. One hard and fast rule is that the items petit h make must be useful. "It's important to me as a designer to bring utility to objects that would otherwise be wasted. It's very important for me — and even more important for Hermès," de Virieu says. "From the beginning, Hermès has always made utility products, useful and functional products. So I really want to keep this aspect, but in a joyful way and a creative way, making products that can remind you of your childhood. Hermès has a sense of humour, we want to transmit lightness, a sense of play, and a sense of the poetic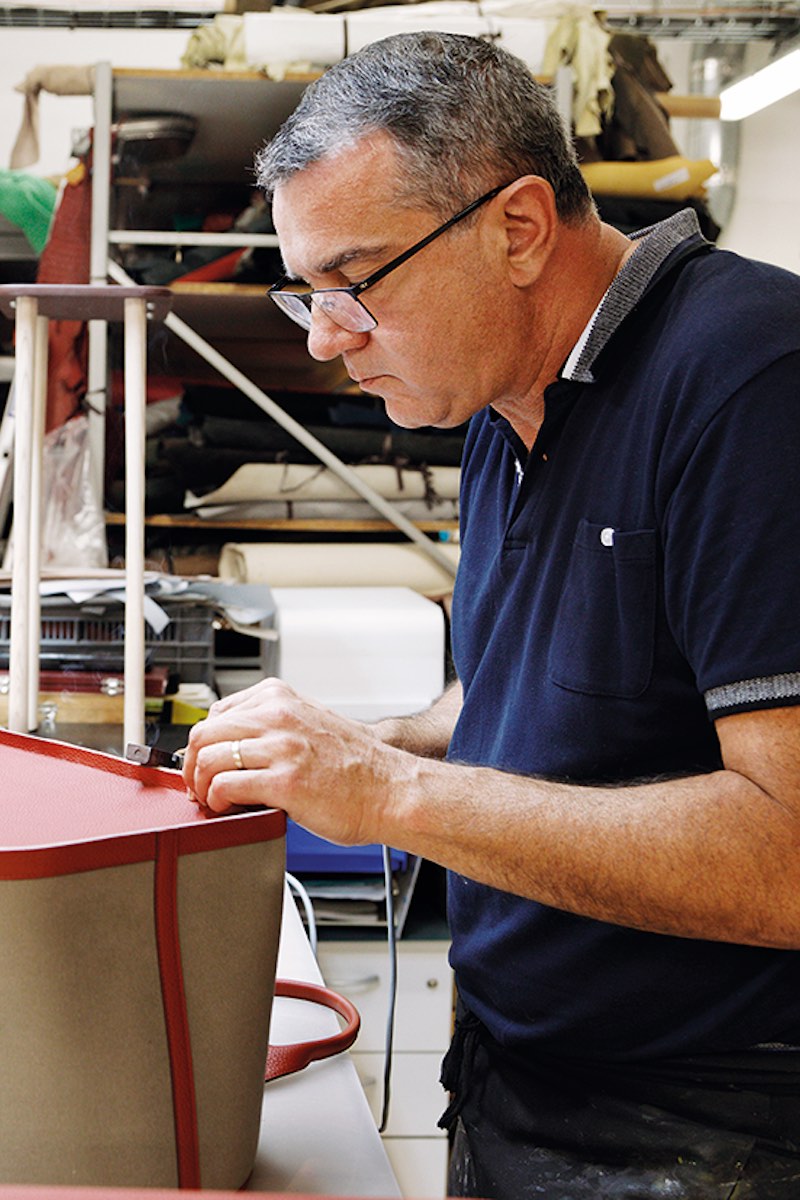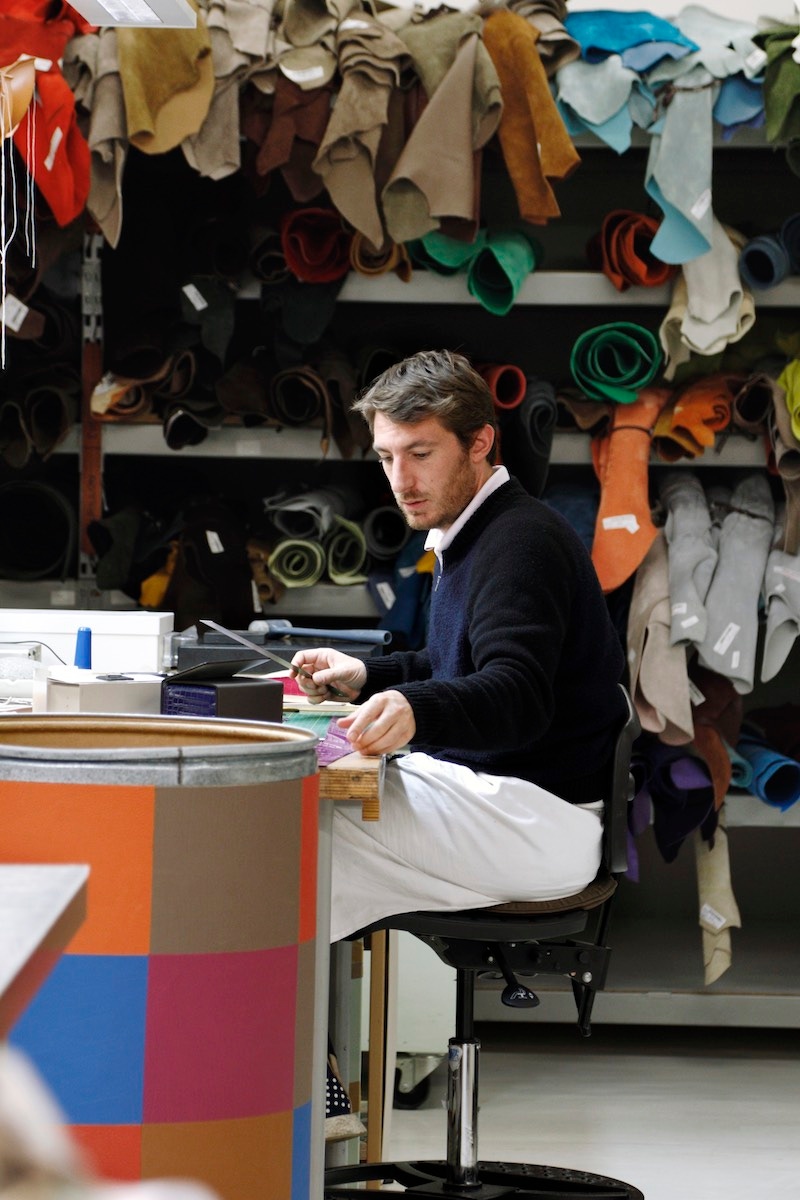 Another non-negotiable, de Virieu says, is that petit h goods be enduring. Making products that improve with age and can be repaired is the tradition at Hermès. "It comes from the way they thought about equestrian equipment," he says. "A harness or saddle for horses, if something happens, you must be able to repair it. We always keep that in mind. "I think sustainability is actually in the roots of Hermès — since the very beginning, Hermès set out to build products that could be repaired and that could be used from generation to generation. That's such a strong thing in each object from Hermès. This is the main product specification that Hermès departments have: it needs to be able to be repaired. There is a beauty in this that I would like people to see. The real problem we have in the world today is in making so many things that are only used once and then thrown away." Emphasising that the maison's waste-not-want-not eco-friendly approach dates back to a day when the colour green was more closely associated with envy than environmentalism, de Virieu says: "For Hermès, upcycling is not simply some new marketing angle — it really does stem from the roots of this house, to always be creative, always respect the very precious materials that we work with and the craftsmanship, the highly skilled craftsmanship, that goes into making these objects. This is very strong in the house's spirit." So too is a sense of humour — plainly evident in petit h's whimsical output (think: a sculpted Afghan hound made of zippers; a plush toy pig in mink and crocodile skin; a child's swing suspended on saddle stirrups). "We aim for the product we make to 'speak' with the customer. We love to surprise them, to make them laugh. Bringing joy and playfulness to your life is good for you," de Virieu says. Eschewing doom and gloom, the maison aims to maintain that spirit of fun even when addressing the grave environmental issues the world faces today. "At a house like Hermès," de Virieu concludes, "it is vital that we approach sustainability in a joyful and creative way." This article featured in Issue 69 of
The Rake. Subscribe here.