Luca Avitabile: Collar Code
Neapolitan shirtmaker Luca Avitabile crafts not only fantastic bespoke shirts, but also polos that stand up to the test when worn with tailoring.
The Luca Avitabile brand of bespoke shirting is relatively new. Luca struck out on his own a few years ago, after having gained no small measure of renown and respect as the cutter for his previous partnership, Satriano Cinque. But Luca's artisanal DNA goes way back — almost a century, in fact. "My story began with my grandmother, Emilia Calabi," he says. "It was 1927 and Emilia had been working as a seamstress at Camiceria Kiurli, a bespoke shirtmaker in Naples." After spending two decades perfecting her craft and saving the funds to set up on her own, in 1948 Emilia established a tailoring workshop near Naples' central station. "My grandfather Alfredo did the selling and Emilia the sewing," Luca explains. Subsequently, in the 1960s, Luca's father joined the family business and moved the workshop from Naples to San Giorgio a Cremano, which Luca describes as "a bustling village full of family-run shirtmakers and tiemakers". Here, Luca says, "I grew up surrounded by sewing machines and fabrics; my father's workshop was shrouded in a magical atmosphere and soon I knew that I wanted to follow in my grandmother's footsteps." Luca studied textile technology and patternmaking for men's shirts at the famed Milan School of Fashion Instituto Secoli, and under the Satriano Cinque brand, began to cut bespoke shirts for clients in Naples. This customer base quickly spread to Milan, and eventually New York and London, where he held trunk shows alongside tailor Luigi Solito — another scion of a long Neapolitan sartorial line. "I think travelling helps to meet new clients and also to spread out the relaxed
Neapolitan
style in the world. Initially, I was inspired by my grandmother who loved this job, and today, I take inspiration not only from Neapolitan tailors, but also from the clients I meet on my international travels," Luca says.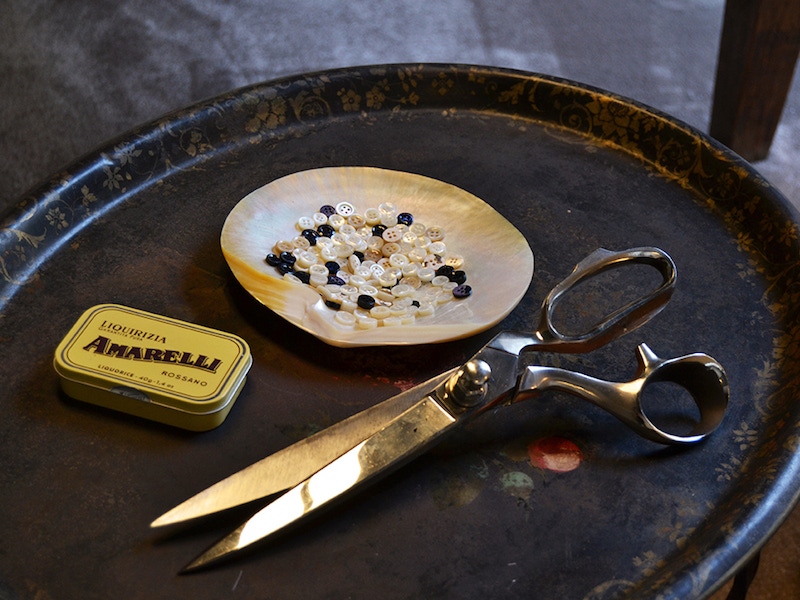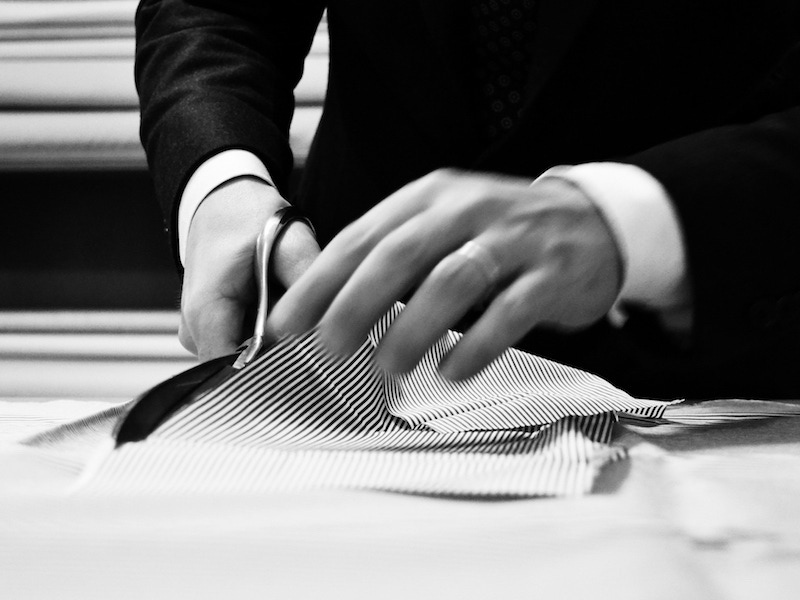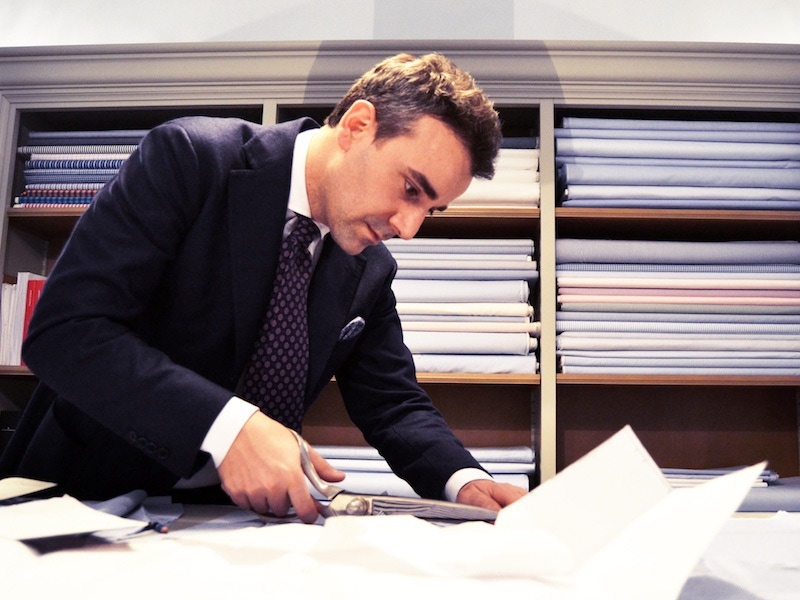 Luca continues to conduct city visits with Solito (over the past six months they've visited the British capital and spent time in New York).
"He is, from my experience, the best value Italian shirtmaker currently visiting London," Simon Crompton wrote on his blog Permanent Style in 2014. Crompton also highlights the unique cloth Luca offers — "jersey, pique, linen mixes" — and applauds the shirts' lightness, craftsmanship and quality-to-price ratio.
This is a proper small-batch artisanal product. Luca tells us, "Mine is a small, family business — our company makes just a few shirts per month. The style is Neapolitan but without excesses like wrinkled shoulders or so forth. Made in Napoli is synonymous with classic style, without looking old or too formal — the traditions of the handwork combined with a fresh look." He says, "Each shirt I cut is unique because it is inextricably linked to the personality and taste of the customer. I take great pride in my shirts' perfect fit, which is achieved through a careful selection of the most suitable fabrics and attention to every single stitch. Experience, passion and research – this to me is the essence of bespoke shirtmaking." Customers praise Avitabile's collars, which stand proud when worn unbuttoned and tieless, resisting slipping below a jacket's lapels. It's a quality shared by his
polo shirts
, purveyed here on
TheRake.com
. Luca has constructed these to be a "polo that works well under tailoring. They are designed to be tucked in and so cut long, with tails like a shirt. This way they do not come out of the trousers and have a cleaner finish through the waist. They are made with a collar stand, in order to stand up and roll around a jacket collar, but also have rubber collarbones in case you want the collar to not roll and remain stiff." The cloth from which they're cut, from Caccioppoli, is one of the most important aspects. "This fabric is not only a beautiful quality, but is a mid-weight that, in Europe, could be worn three seasons of the year," says Luca. He suggests sporting the polo shirt "on its own in summer, or in spring or autumn with a shawl-collar sweater over the top" — or indeed, coupled with a
Neapolitan-tailored jacket
(we can help you there, too).