Words of Wisdom: Luca Faloni
Luca Faloni's eponymous brand showcases the finest craftsmanship and fabrics his native land has to offer. He speaks with us about his heritage, the pursuit of perfection, and his post-modern approach to the ancient language of luxury menswear. 
Turin-born Luca Faloni's eponymous company was born of frustration: his inability to get beautifully cut clothes, made of the finest materials, consistently and at a reasonable price. Now, the brand he founded in 2014 has garnered a reputation for the fastidious sourcing of materials from his native Italy — full grain leather from Santa Croce; linen from the country's ancient mills; fine-yarn cashmere from Cariaggi; brushed cotton from Grandi & Rubinelli — and tasking the nation's best artisans, people whose skills have been passed down through generations, with turning them into beautiful menswear staples.
But there is more to this brand than unsurpassable raw materials and craftsmanship. Faloni is, by his own admission, borderline-paranoid when it comes to the finer points of a garment. "Detail is everything," he tells
The Rake
as we settle into a conversation at his home in Notting Hill, and as Faloni tugs at the fawn, brushed cotton shirt he's wearing today. "We have the Giglio stitching, which is like a flower; here we have a collar which has an internal construction that helps it stay up, so it looks nicer under a blazer. Most shirts, they have a band where the collar is attached — we have it all made from one piece. We even try to select colours in a way that makes sizing stay aligned — different colours wash differently, with some colours changing size two per cent more than others."
As well as being immensely successful (Luca Faloni is on track to make $6m million revenue in 2019, up from $2m in 2018), it really is our kind of label, as became more apparent over the course of our discussion about Faloni's unique style proposition. 
It all started because I couldn't find the clothes I wanted.
I'd lived in London for about eight years but always bought my clothes back in Italy, where I knew where to go. 
Intrigue was a major factor.
I was working as a strategy consultant and was in San Francisco, around 2012, when I came across the direct-to-consumer model. Usually brands go to the factories and they produce something and then they have to sell to stores or to big retailers and apply all the mark-ups, so the consumers end up paying high prices. So I thought, maybe we could build a brand with a direct-to-consumer model and sell the products from Italy worldwide with services like free shipping, free returns and just a few designs. That's our proposition. 
Our collection is built on staples
. We don't need new designs every year. Our job is to build a great shirt with good colour choices, then the next year we might remove some colours, add some colours, add another material. For instance, with shirts we started with linen, and when people liked them we thought, What can we do for the winter instead? We came up with brushed cotton. Then, people buying the winter and the summer shirts were saying, "Why don't you also do Oxfords?" So we added those.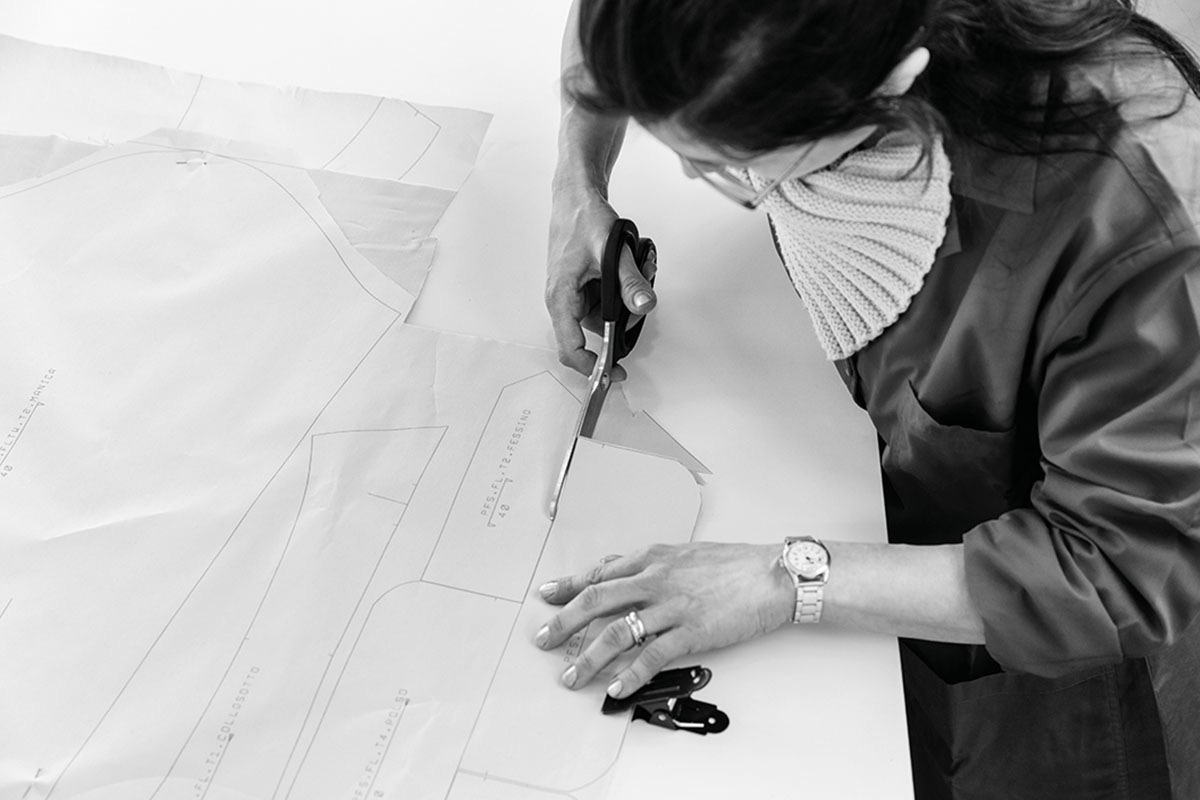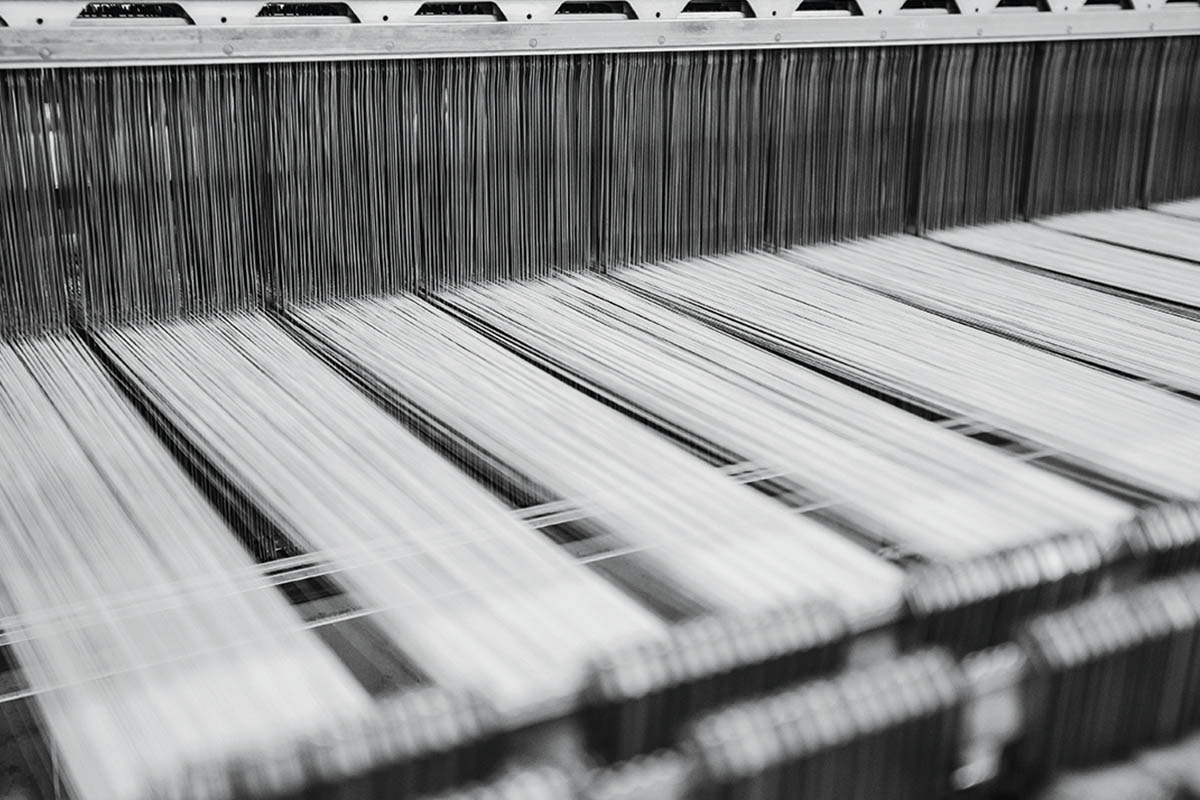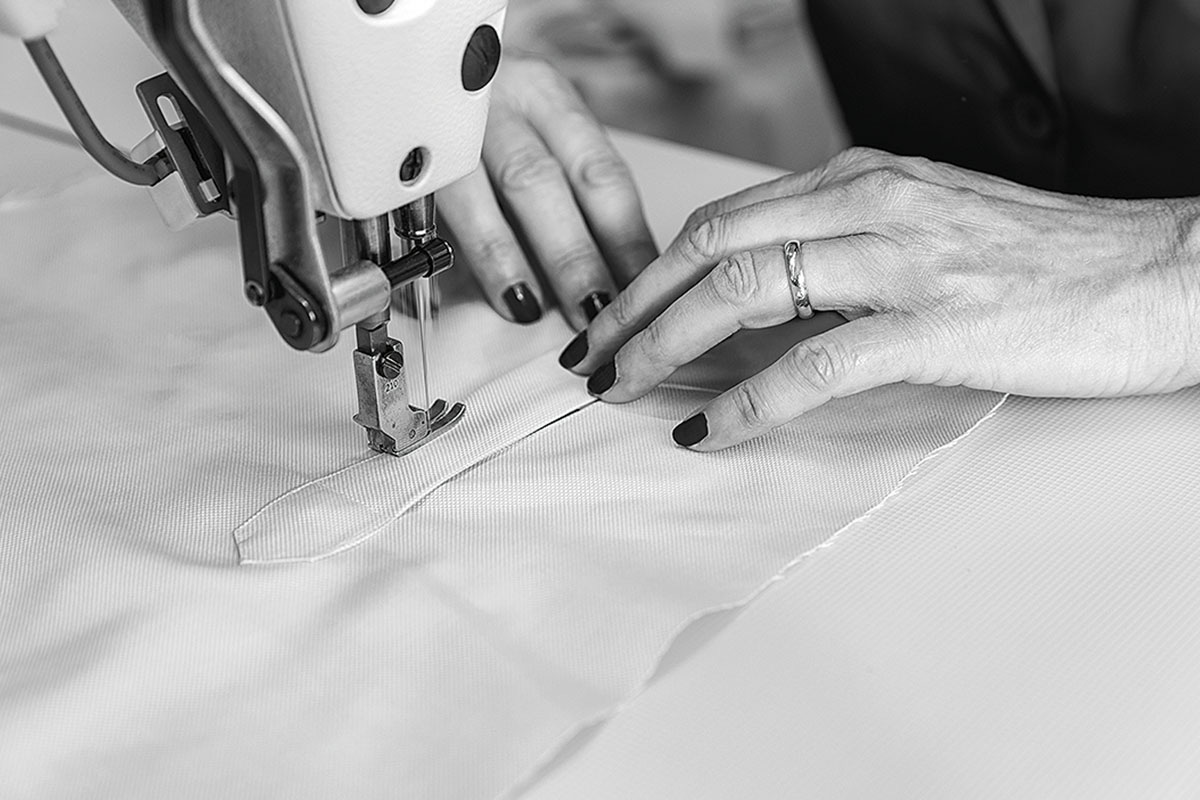 Consulting teaches you a problem-solving approach.
We analyse based on existing products: if you're already strong with knitwear, add another extra knitwear piece, rather than starting trousers or something a bit different. We don't want to confuse customers. 
What I also learned from consulting is how to work hard
— I've brought that habit into this industry, and some of my employees are not too happy about it. [Laughs] I have an 80-20 rule: do 80 per cent of the job in 20 per cent of the time you have, because otherwise people get drawn into less important things.
We believe a retail space should be like a home.
Somewhere where you want to spend time and chat with the people. We want you to sit down, grab a coffee, grab a glass of water, learn about the brand, learn about the products from our staff — even people who don't intend to buy anything, we want them to spend time and learn. We're opening a second, bigger store soon, so we'll have even more space to experiment with this concept.
The digital revolution has improved menswear.
We know who our customers are; we can ask them what they like, what they don't like. We can get a feel for what designs people are liking, so you can improve little by little. Online gives you the data but the store gives you the qualitative thinking behind it to interpret the data better. For instance, last year we noticed that our linen cotton shorts had a relatively high return rate online. It was only when we opened the store that we noticed people were trying them on and saying, "They're too long for me". So we listened to the feedback and we made them shorter.
Even when the business was online only
, I used to email random customers. I was always curious to learn what they liked about the product, how we can improve the products. These days I like to visit the store on Saturdays, as it's the busiest day of the weekend and I can catch up with as many people as possible. 
Why are Italian men so interested in style?
Perhaps it happens early on in their life, because you don't usually have school uniforms, so by the age of 10 you start thinking, Oh, how do I dress cool compared to everyone else? You also have fewer chains there and more small stores with local artisans talking about the products.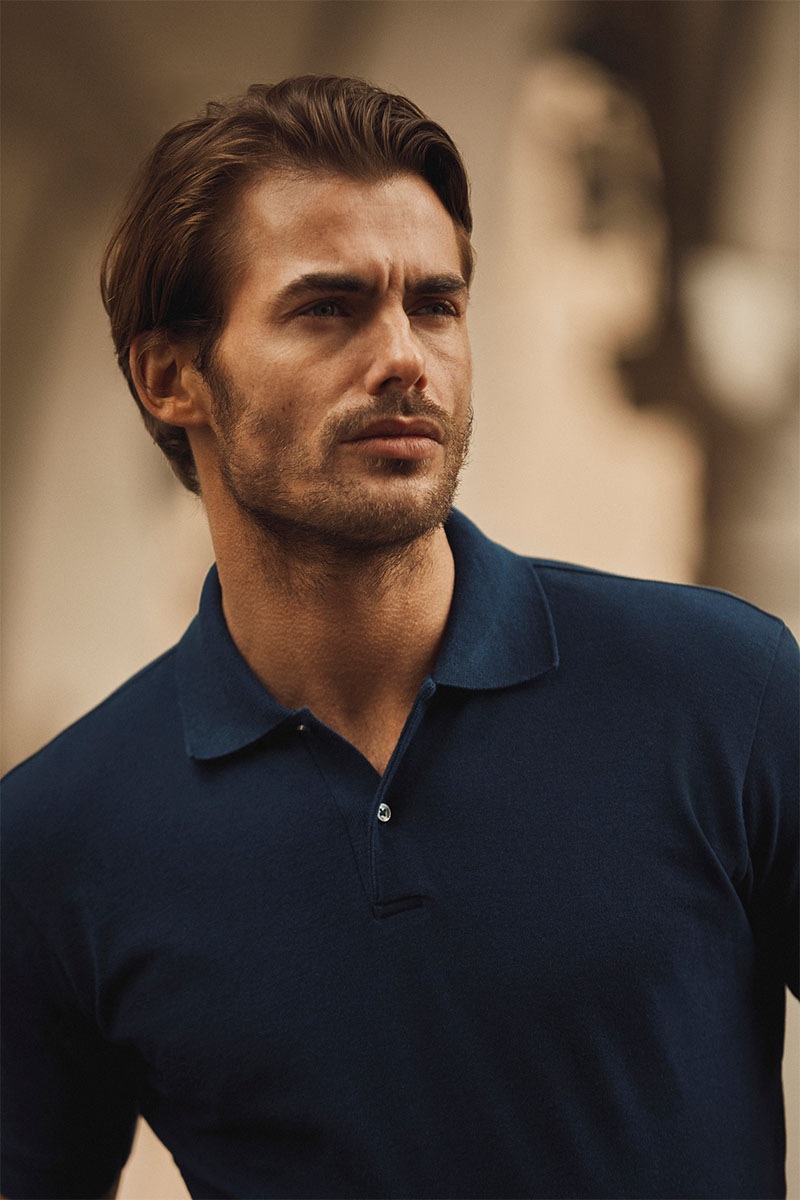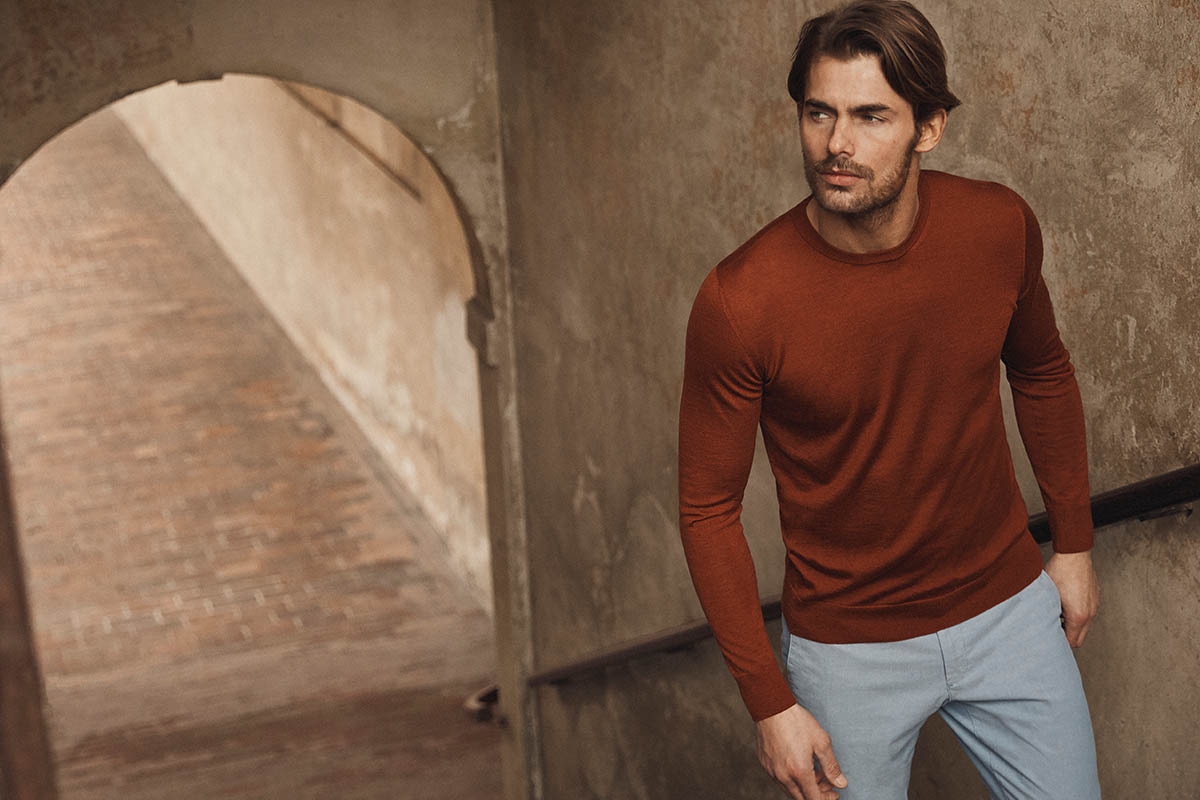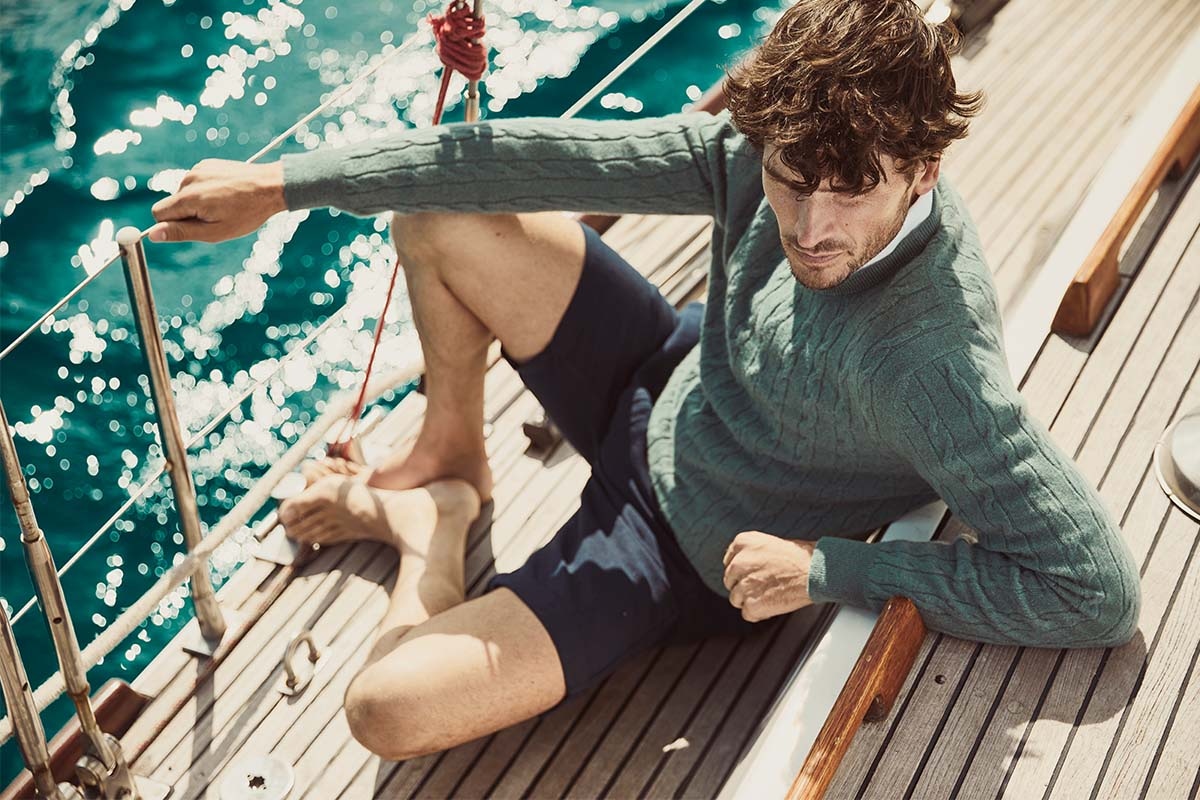 They say
Virgos are perfectionists
— and it's not my fault I was born in September — but then again I don't believe in star signs. Perhaps it's more the four years I spent in consulting. They teach you to be super-careful on details. And of course, you cannot make even small mistakes when you do analysis with complex maths. You develop that eye for small things, so now I get really annoyed if we make a typo on, say, a post on Instagram or a print-out that goes to a customer. Often, creative people are not that careful about those details. This is why you need a balance of personalities.
Tastes change.
We've added more casual pieces over the years, like a hoodie — I guess that is a trend that began with dress-down Fridays — and we're testing prototypes like cashmere trousers and cashmere sweat pants that you can use when you fly. Planes always have lots of air conditioning, and cashmere is really good because it keeps your body's temperature regulated. 
We always try to find the most specialised region to work with.
So, Florence for manufacturing leather goods, Le Marche for cashmere, northern Italy for shirt making. I like to keep it local and I like to give business to the small families. Sometimes when you're working with Italians the production might be late, but the quality is usually very high. It's just you have to compromise on delivery time more than you might working with Germans…
Being Italian, I always wanted a business I could be passionate about.
I'm not the type of guy who could have come up with a new type of insurance business model. It might take time to understand your true direction in life, but when you understand it, you're on the track and you don't [deviate] any more.
What's your advice for those wanting to buy better fabrics?
With cashmere fibres, the longer and thinner the better. They can range in length between 28mm and 42mm — ours are all above 40mm. The diameter can vary between 15 and 19 Micron — ours are all between 15 and 15.5 micron. Some suppliers include this data but you may need to ask. Also, look at the price: if a cashmere jumper is £100 it's either a blend or regenerated, whereby the previous season's jumpers are taken apart and used to make new ones. Those will be itchier and break more easily. With linen, if it's good quality it should become softer the more you wear it. But it's harder to tell in advance with linen and you have to put trust in the manufacturer and their record with that particular garment. Again, price is an indicator.