Made in Mantua: L.B.M 1911
Introducing L.B.M 1911, a family-owned Italian tailoring powerhouse, that's catering to the modern man and his sartorial needs.
Founded in 2005, L.B.M.1911 is the latest line to be come beneath the Lubiam umbrella, a family-owned tailoring powerhouse that's gone from strength to strength this side of the millennia. The manufacturing process takes place in Mantua, a quaint town in northern Italy that resides at the intersection of three man-made lakes, and its has been based there for its entire existence. Like many family-owned tailoring manufacturers, L.B.M 1911 stems from humble roots, whereby the parent company's founder Luigi Bianchi left home aged 16 and travelled to Turin and then to Milan to study the art of tailoring. Once he'd learned all he could, he returned home and set up his own small atelier, Primaria Sartoria Luigi Bianchi (which folklore has it was frequented once by HRH Edward The Prince of Wales), and worked slowly but surely with intense dedication to his craft and setting the foundations for future generations of his family to build upon.
Thanks to Bianchi's reverence, the 20th century proved to be a successful one and it wasn't long until the company was producing tailoring for a long list of reputable houses. In 1939 it became Lubiam and employed 500 craftspeople. For years it focused on a half-canvassed jacket that was short but flattering, before turning its attention to its own labels which, L.B.M 1911 is the newest addition to our burgeoning offering of Made in Italy sartorial staples.
Since L.B.M 1911's inception, which was spearheaded by Bianchi's great-grandson Giovanni, it's garnered a cult-like following of tailoring disciples who yearn for a lightweight jacket that's affordable and well-made. It comes as no surprise, then, that they've landed on L.B.M 1911, with men wanting more than ever jackets that are above everything overwhelmingly comfortable.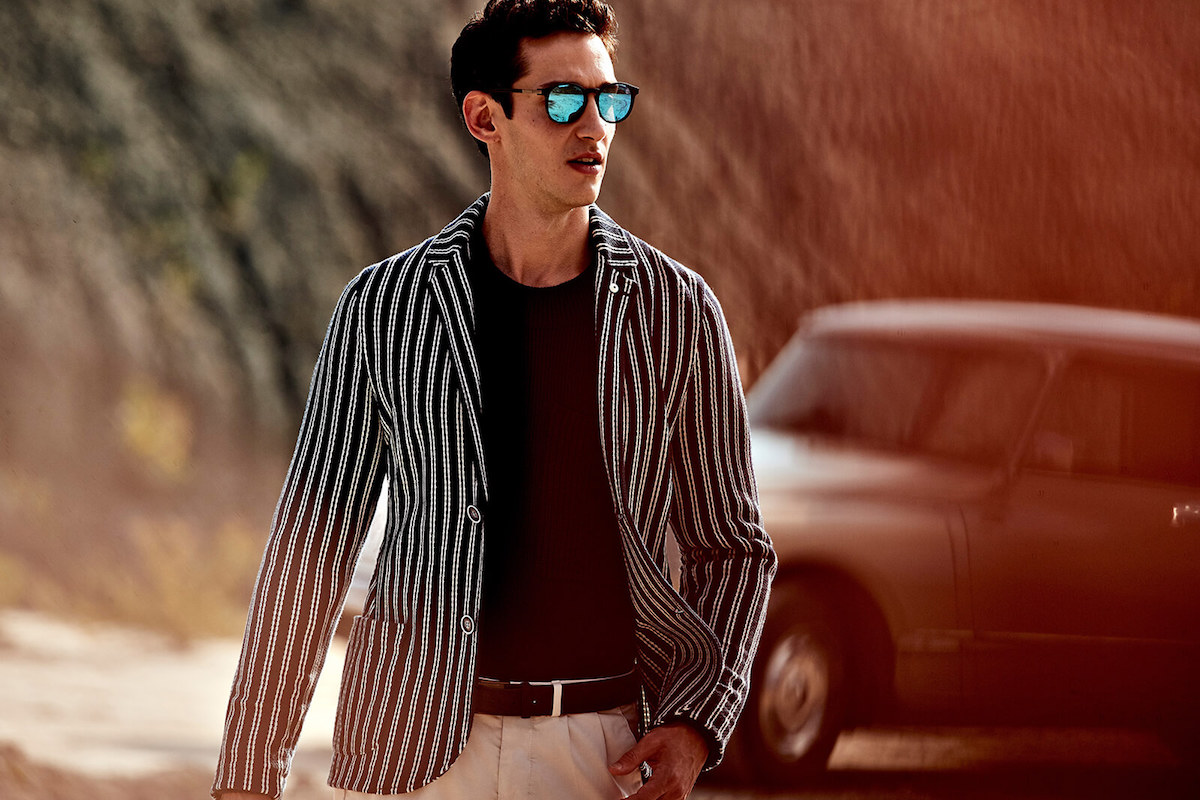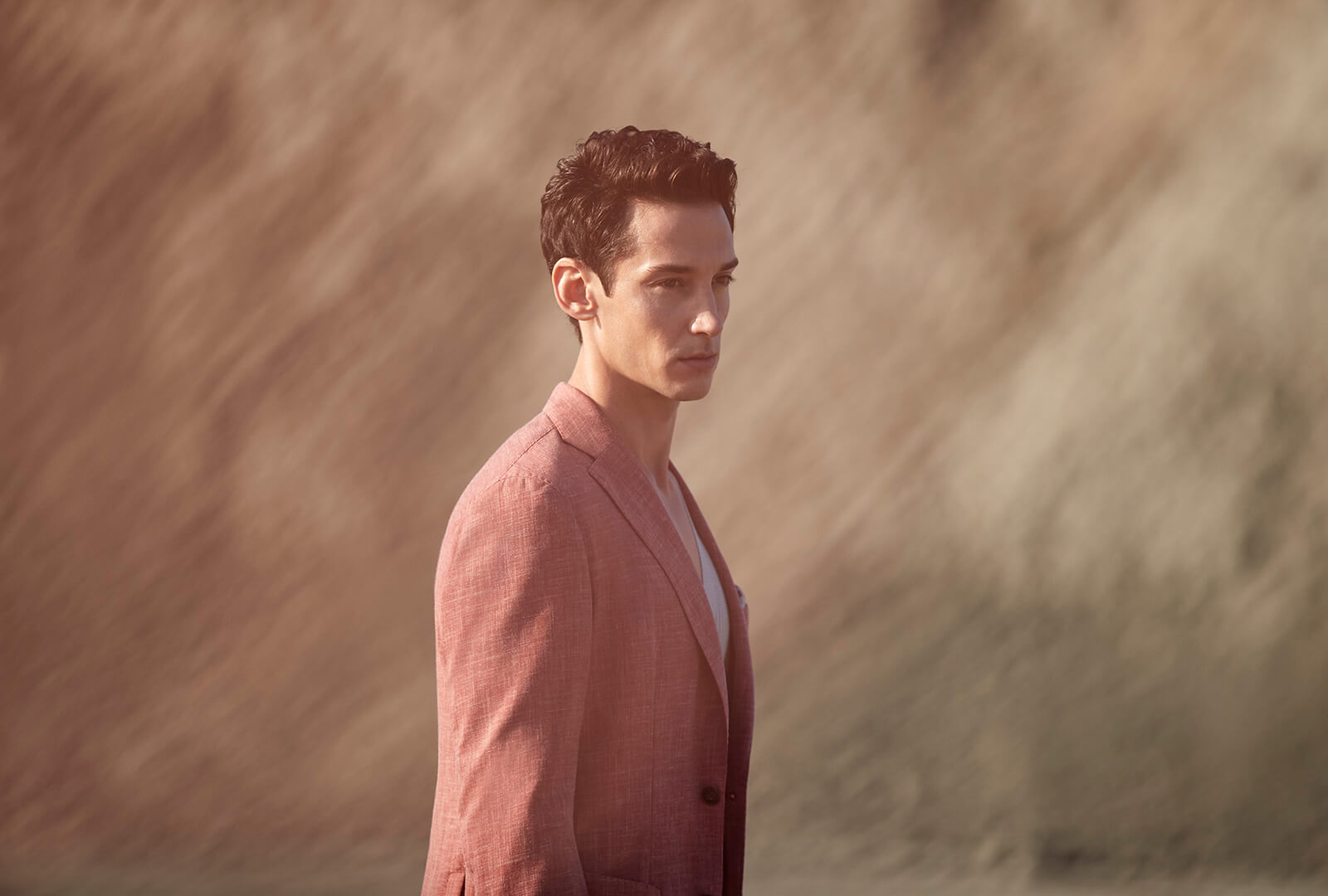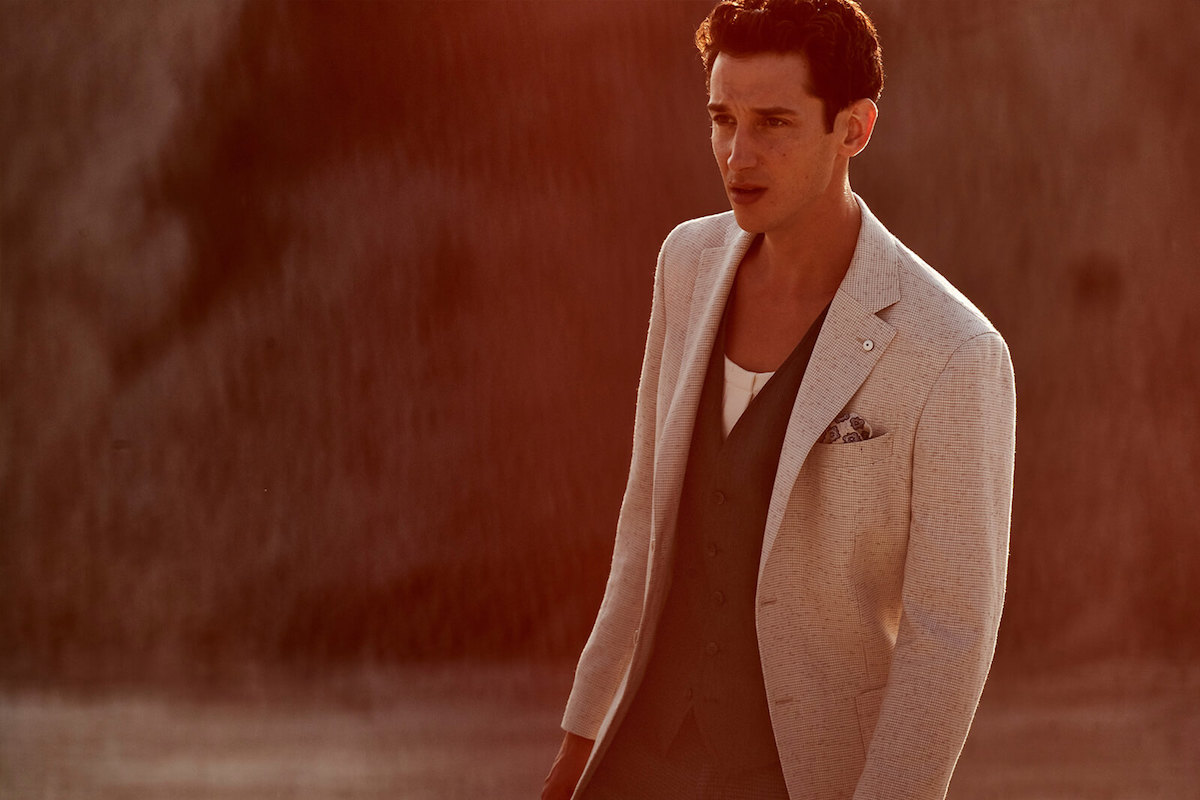 The line, however, differs to Lubiam's traditional style of tailoring, with jackets absent of all linings and canvassing. The result is an ultra lightweight jacket free from any fuss, that's slim fitting with a high armhole, an elegant waist and a classic configuration of patch pockets and two or three button closures.
However, what makes L.B.M 1911 standout from the crowd are the innovative treatments and garment dyeing processes it uses, which are techniques that are particularly rare to be used across an entire range of tailored garments. In doing it this way, though, it gives the jacket a unique and almost personal touch and helps create a soft-wearing jacket that has a worn effect (explore the khaki single-breasted jacket and the distressed areas of stitching). Using largely blends of natural fibres, such as wools, linens, cashmeres and silks, in easy-to-wear muted tones and patterns of navies, browns and greys, blended with a small but noticeable amount of synthetics for added comfort and manoeuvrability.
The modern man requires design traits and details as mentioned above as that sensation of putting on a jacket that has a premeditated soft and worn feeling is too hard to ignore or stray clear of. Men want and like to feel comfortable in their clothes, so it's no surprise that L.B.M 1911 has sartorial enthusiasts chatting intensely at each Pitti Uomo. It also understands the importance of separates, and as you can tell from browsing the collection here on The Rake, it compromises of sports jackets, tailored trousers, field jackets and ever-reliable trench coats — not a two-piece or three-piece suit in sight. This is because L.B.M 1911 reflects the current landscape of modern menswear. The suit has had to make way for the sports jacket, which can be easily worn with denim jeans as it can with flannel or cotton trousers.
Explore the rest of the range
here
.