Maison D'etre: London's Maison Assouline
There are very few stores on the planet that aspire to be a cultural retreat, and still fewer that succeed. Maison Assouline then, on London's Piccadilly, is a truly rakish establishment.
It is always a pleasure to discover a store that is not content to be just a space with which to sell product – particularly at this time of year when the Christmas rush is in full and somewhat tiresome swing. With the best will in the world, the maelstrom of bodies swarming around the centre of town with bulging bags in hand at the moment is a less than enticing prospect, even for those of us who are truly retail therapy obsessed. What's required at such a time is a haven, a safe space for the rakish individual to undertake his shopping in a fundamentally more civilised fashion than the world around him. Fortunately, for those readers who are going to be in London's West End at some point before Christmas, The Rake has the solution to just this conundrum. Assouline has always been so much more than a luxury book shop, in the words of Founders Prosper and Martine Assouline it is "the first luxury brand on culture", a house informed by (but not limited to) the publishing of some of the finest books on the planet, but also inspired by the pursuit of all things intellectually and aesthetically stimulating. As such, Assouline is characterized not just by the sophistication of its publications, but also by the sophistication of its stores and its experiential approach to retail. The greatest expression of this philosophy is Maison Assouline itself, a grand former Edwardian banking hall, designed by Edward Lutyens in 1922. Situated in a discreet spot next to St James's Church on London's monstrous Piccadilly, the maison is much more than a place to peruse the brand's latest literary releases, but rather should be considered a cultural sanctuary, a refuge that immediately transports one from the hustle and bustle of London's West End into an elegant, engaging space. Quite apart from the immediate sense of calm and delicious wafts of jazz music that greet you when you step inside, you're also presented with what is possibly one of the most chic emporiums in the city. Tall bookshelves displaying titles dedicated to luxury fashion, art, architecture, photography, design and travel line the hall, and create a partition between the bookstore and the Swan's Bar. Towards the rear of the room is a space immaculately arranged with curiosities, intelligently selected gifts, one-off rarities and various objects of desire – all of which reflect the maison's elevated tastes. Glamorous black and white photographs of just about every rakish style icon under the sun cover the walls and pop against the rich crimson surfaces that feature throughout. The store feels polished yet eclectic and to quote Prosper Assouline, "all our books tell a story. We wanted the Piccadilly flagship to embody the spirit of our brand. You can sit, take tea and you can buy anything you see – our stores are an extension of our private residence".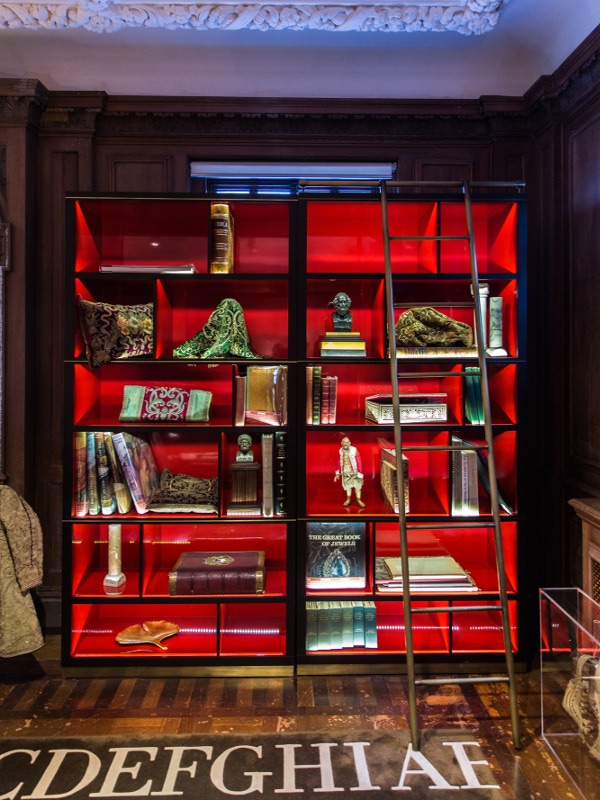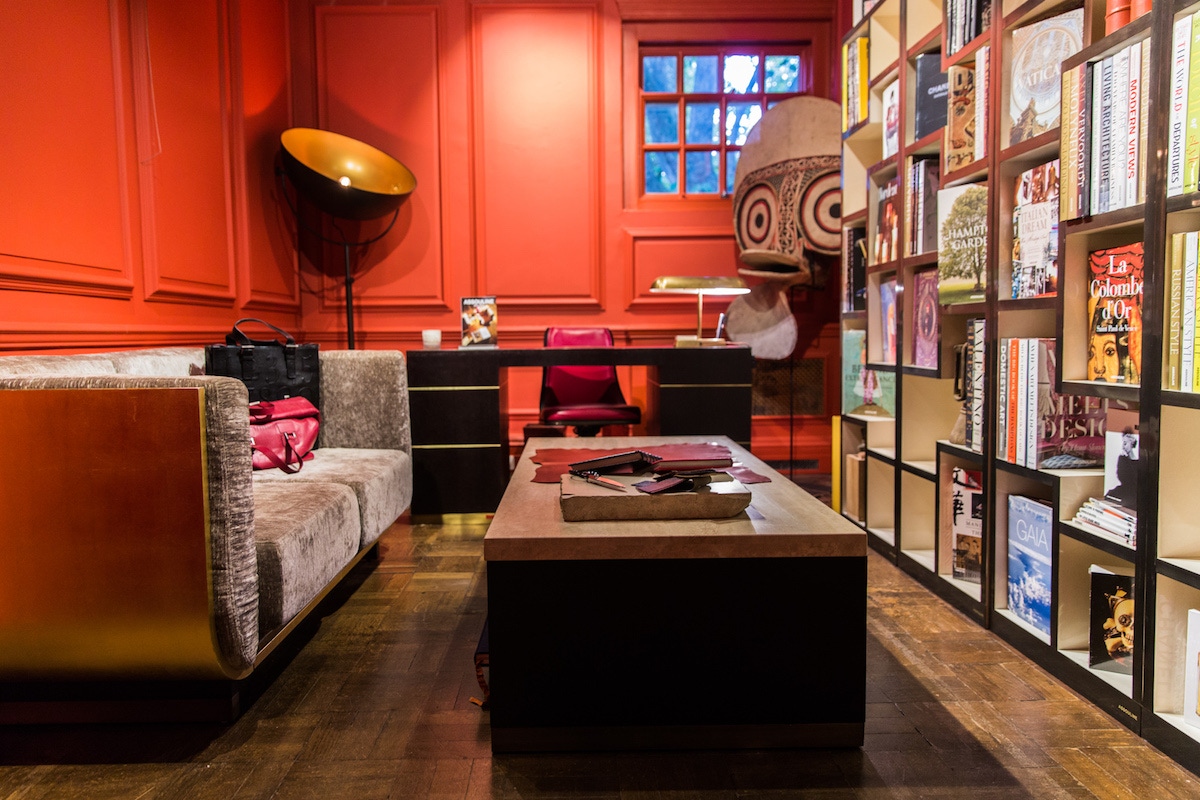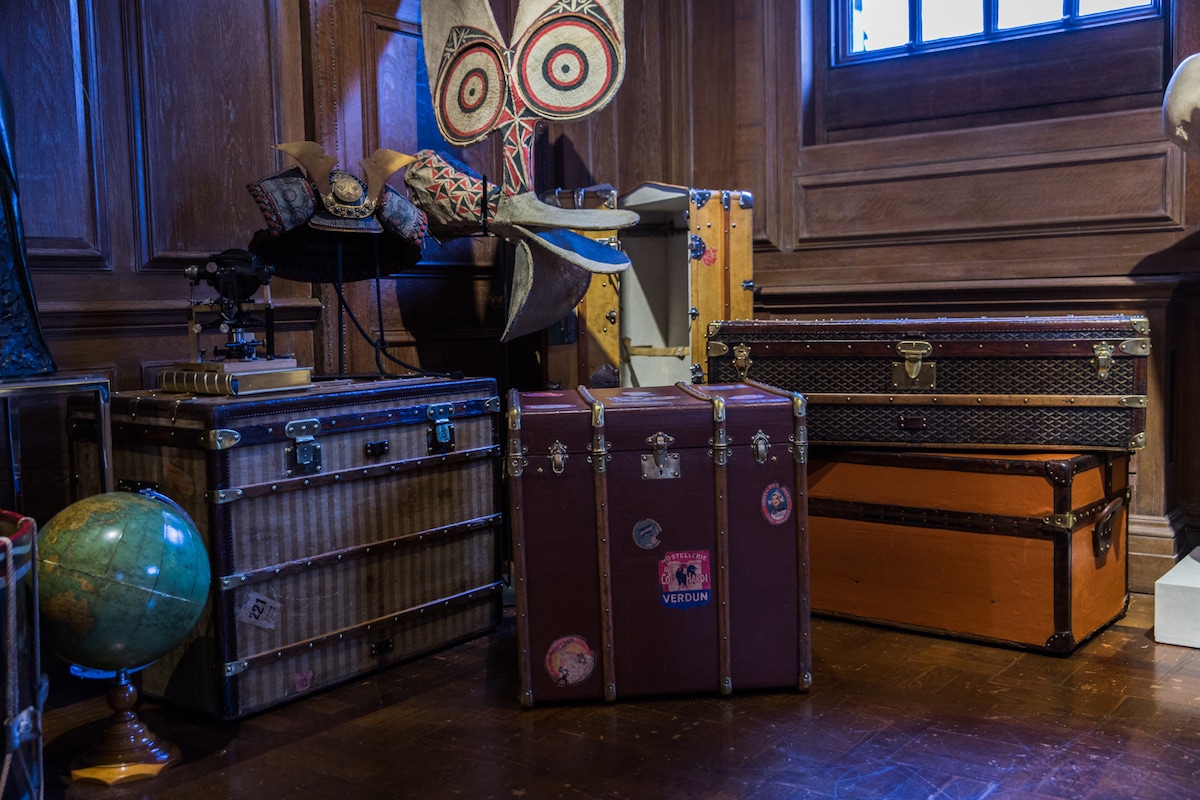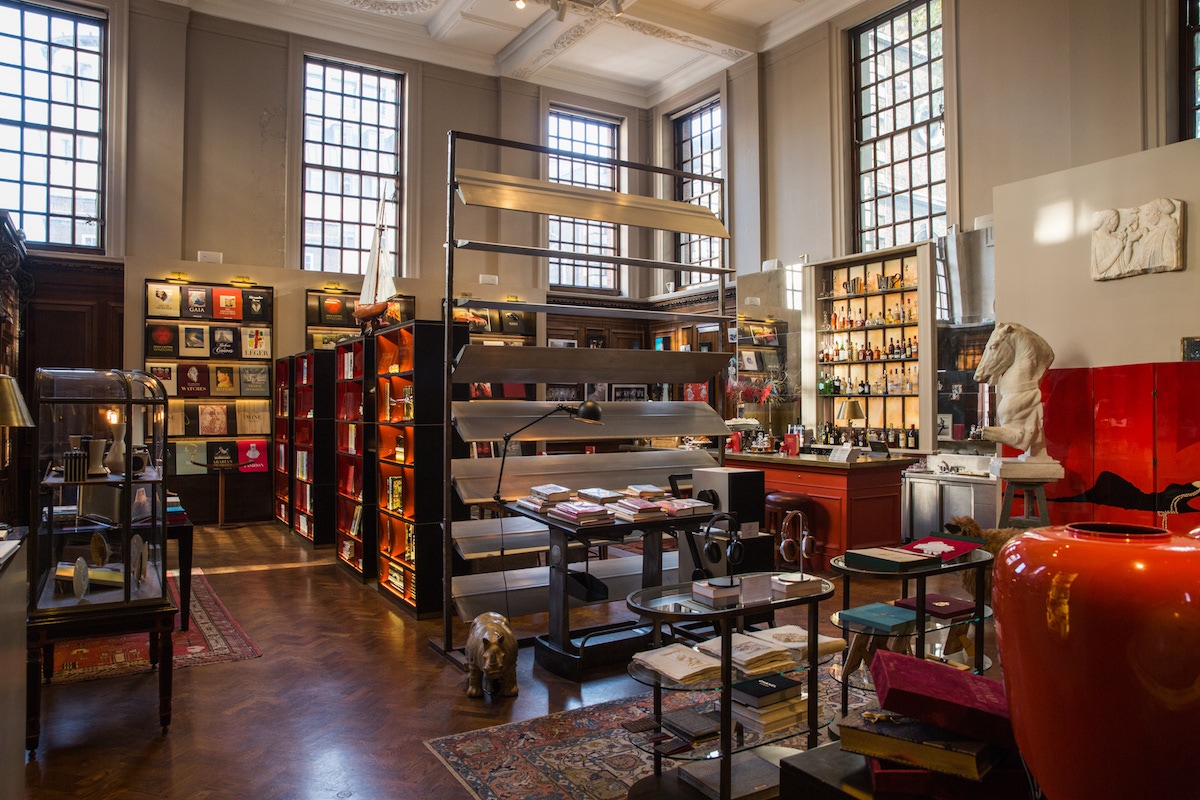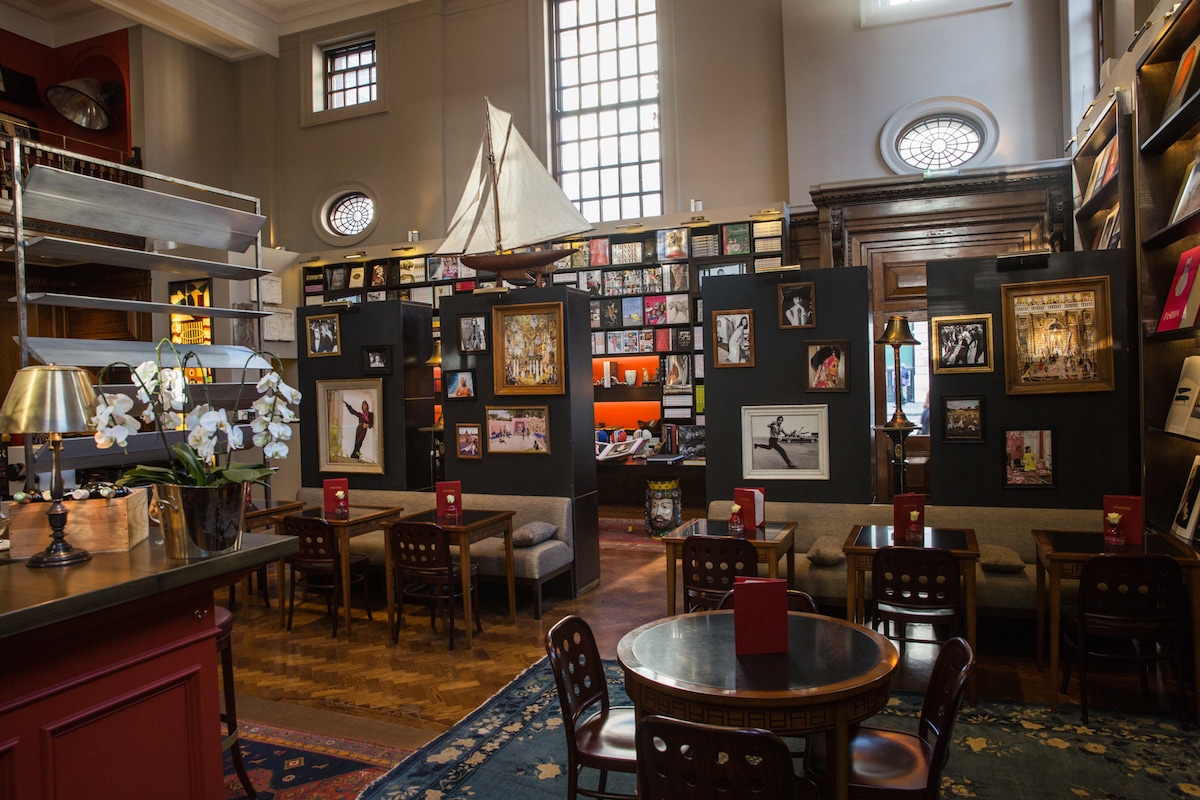 By which Prosper means that visitors wandering through Maison Assouline (and particularly up to the second floor) can peruse and purchase any of the collection of unique one-off antiques, curiosities, art works and bespoke pieces of furniture on display – all of which are curated personally by Prosper and Martine. From stunning lacquered screens by French illustrator René Gruau to perfectly preserved Samurai armour or antique jewellery from Istanbul; everything is unique and supremely rakish. In other words, Assouline has curated a treasure trove of all things rare and precious, the likes of which you'll struggle to find elsewhere. It's a superb Christmas shopping destination. And once you've finished browsing, with a few choice gifts chosen in comfort and quietude, the Swan's Bar back down on the ground floor is the perfect place to retire to for refreshment. Discreetly screened by book shelves, the bar and café is as elegant as the rest of the maison, and is the perfect spot for breakfast, light lunch or dinner, with an exquisite cocktail list for an evening tipple. Coffee comes care of H.R. Higgins on Duke Street (
The Rake
's favourite coffee shop and the only coffee house in London with a Royal Warrant) and the bar also serves some rather intriguing teas and patisserie. Eugenio Rolfo, an esteemed name in London's luxury hospitality scene has recently transformed the menus for the maison, and lunch in particular has become a serious occasion. "Lunch at The Swan's Bar is a unique experience," says Rolfo, "Guests have the choice of two starters, two main courses, dessert and coffee. The quality of the dishes is uncompromising, served in a suitably luxurious setting." If the choice of Fillet Tolstoy salmon on the menu is anything to go by, uncompromising is the word. It's not only lunch that has received special treatment thanks to Rolfo, a predictably chic take on traditional afternoon tea sees a choice of three new options, each with their own cultural influences. Green tea is served with Japanese sweets, Moroccan mint tea with a homemade selection of traditional biscuits and French tea with miniature éclairs and Fois Gras. The resultant experience at Maison Assouline is heavenly, and it is no overstatement to say that this is one of the chicest shopping destinations in London right now. Whether you're in search of a truly special Christmas gift, something unique for yourself, some rakish refreshment or a space simply to collect your thoughts, this is the place to go.
www.assouline.com