Making a Spectacle: Hackett's Signature Collection
We sat down with Jeremy Hackett to discuss his newly launched eyewear offering, a labour of love for Savile Row's master of menswear.
"I'll show you a picture of my first pair of sunglasses." Jeremy Hackett pulls out his iPhone. "I've always liked glasses." The image he presents depicts his young self on holiday: a very steely-looking child who clearly means business, with hands clasped tightly behind back, dressed in nothing but underpants, white sandals, a man's necktie, flat cap and - most notably - an oversized pair of dark sunglasses that conceal half his tiny face. Although his personal style has evidently evolved since those early days, his penchant for eyewear has remained constant.
As such,
it was only natural for the menswear designer and esteemed Savile Row tailoring luminary to extend his expertise to the area. His latest project is the Signature Collection, conceived in collaboration with world-renowned eyewear label Mondottica, which the Hackett label began a partnership with way back in 2003.
Its launch coincides with the opening of Hackett's brand new flagship store, J.P. Hackett,
at 14 Savile Row. "When we opened Savile Row a few months ago, we felt there was a need to do something that was really top of the range," says Jeremy. "
So we've used Japanese acetate, they have Zeiss lenses, and then we have the lighter ones which are made with titanium. All the components are top of the range, which reflects having a bespoke business in Savile Row."
As is the case with everything Hackett produces, not a single detail has been overlooked. With high quality materials sourced from Japan and a fastidious approach to manufacturing processes, each pair of sunglasses is built to last. "The Japanese are quality-mad. Everything has to be perfect," says Jeremy. "We have business in Japan, and when things go through quality control, there's nothing like it. In England people go, 'Yeah, it's fine', while in Japan, they look at everything. When you're working with glasses it is all about the small details. And the finish, that's something the Japanese are particularly good at."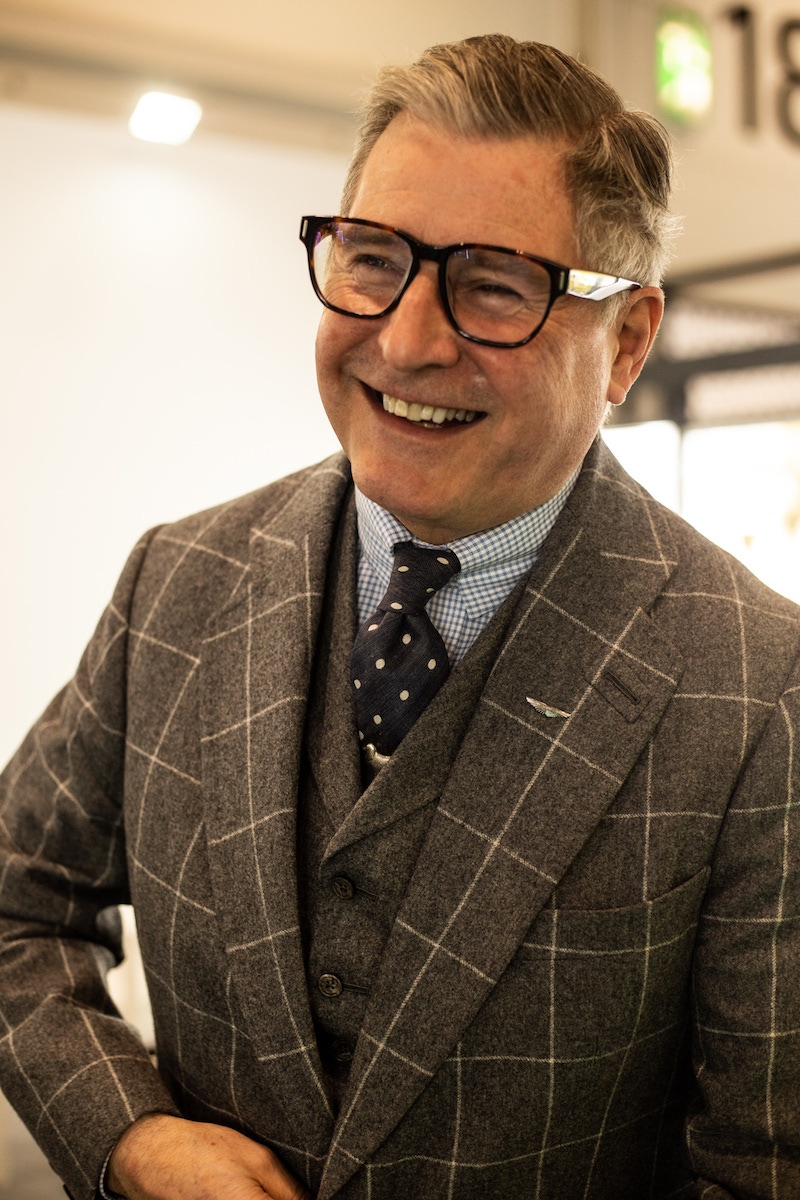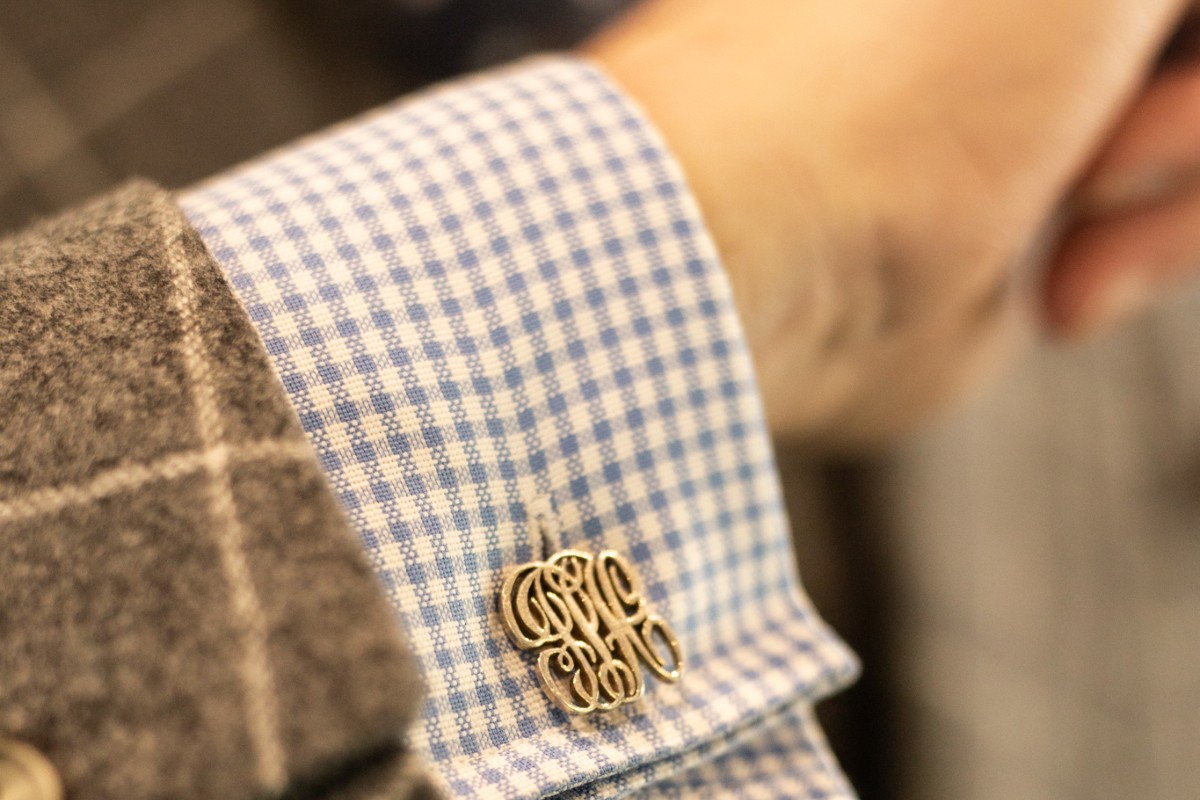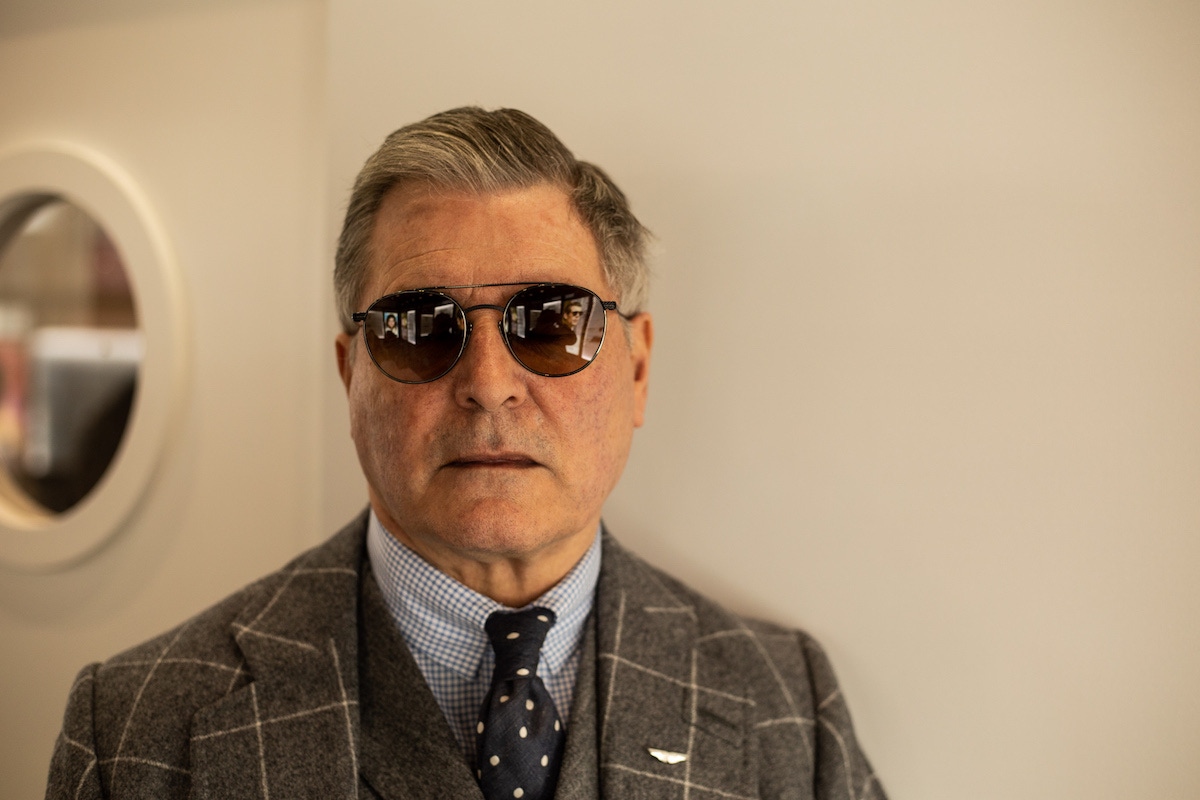 As the name suggests, the collection is a personal one for Jeremy. Its conception was inspired by a pair of cufflinks he had made ten years ago.
"You know how people have engraved cufflinks - men receive them usually for their 21st birthday. I thought, well rather than engraving them onto gold or silver, I'd have them cut out, in the old style, Palace Script, which is a very English thing," he says.
There are four styles of glasses in the collection, each featuring a
gunmetal plaque bearing the initials 'JH', a sign of Jeremy's personal touch. Frames are all interchangeable from optical to sun, giving discernible wearers the ultimate choice and effortlessly fusing functionality and style. 
Echoing Hackett's characteristically trend-transcending approach to menswear, the designs are sleek and timeless, the aesthetic features inspired by some of Jeremy's own personal style icons from the 20th century. Take the square-framed tortoiseshell acetate HJP800 style for example, which just happens to be Jeremy's current favourite: with a modernist sensibility and classic horn effect acetate, "They have
a little bit of a feeling of Bill Nighy or Michael Caine". At the opposite end of the spectrum, the rounded
HJP803 style is
"A little bit John Lennon, a little bit Hockney-ish". The black tortoiseshell HJP802 model meanwhile, features a classic sporty aesthetic, inspired by the iconic styles Steve McQueen used to sport, and the honey tortoiseshell HJP801? A nod to Paul Newman, of course.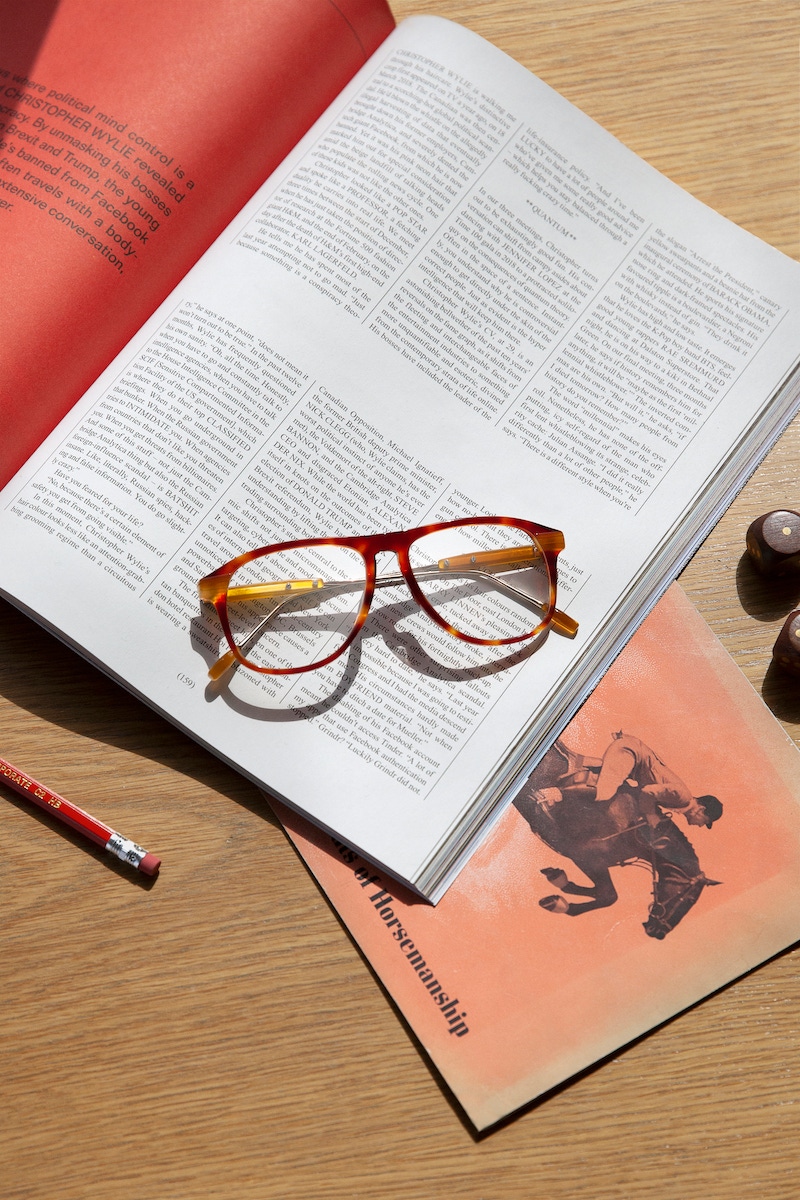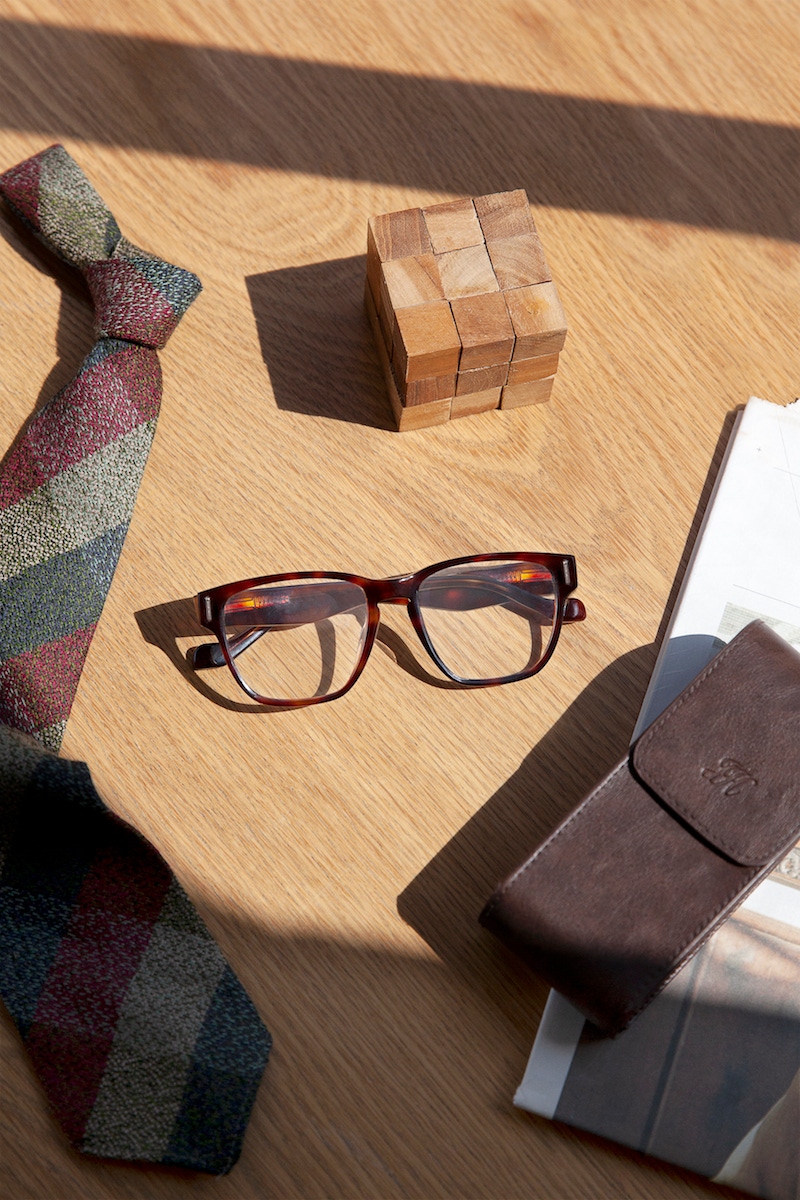 Jeremy rotates his eyewear styles regularly, depending on the season, what he's wearing, or his mood. He reassures me that his collection "is not as big as Elton John's," but he can't even begin to guess how many pairs he owns. "
I have them all dotted around the house, in the car, in the office, in various jackets." Evidently, eyewear has become intrinsic to his style identity,
an extension of his person without which he feels incomplete
. 
It helps that he is able to pull off most styles. "I seem to be quite lucky, I seem to be able to wear all sorts of glasses. Some people put them on, you look at them and think, 'No, not those, try these'... Some people look better in lighter weight glasses, other people can carry heavier glasses. Also, it's down to the customer, what they feel comfortable in. You can put on a pair, 'Oh, not those', so you put on another, 'Yeah, those feel good'."
For Jeremy, wearing eyewear is an opportunity to experiment and have fun with his style. "They add something, you take on a different persona," he says. "I think the thing is, about glasses, there's so few accessories that a man can wear. And I think accessories for men are quite difficult, so it's an opportunity where you can express personality."
He raises a pair to his face and grins. "So, when I put these on, I feel a bit Michael Caine, ready to blow the bloody doors off."