Manchester by the V.C.
With every garment handcrafted in the last remaining clothing factory in the world's first industrial city, Private White V.C.'s proud history is shaping the label's future.
Over the past few decades, Manchester's fame has most commonly been associated with the beautiful game, in which the town's two leading football clubs — United and City — have dominated. (Since the Premier League's inception, in 1992, they have won a combined total of 17 titles.) You'd have to travel significantly further back in time, to the 19th century, to discover the more significant role the city has played in modern history. The extraordinary growth of the United Kingdom's cotton industry in the 1800s resulted in people turning to Manchester as a place of opportunity, and the resulting revolution secured the town's position as the world's first — and greatest — industrial city. 'Cottonopolis', as it was often referred to, changed almost everything for the western world, enabling one of the first periods of sustained economic growth in the U.K. Individuals and families began to prosper as technological advancements and a demand for cotton goods provided jobs and income, which in turn caused a population boom. It was in 1853 that Cottenham House, a grand redbrick factory on the banks of the River Irwell in Salford, rose to prominence as one of the leading manufacturers of textiles. Today it is the last remaining clothing factory in Manchester still in operation, and home to one of the finest names in menswear: Private White V.C. Video by Marcus Ebanks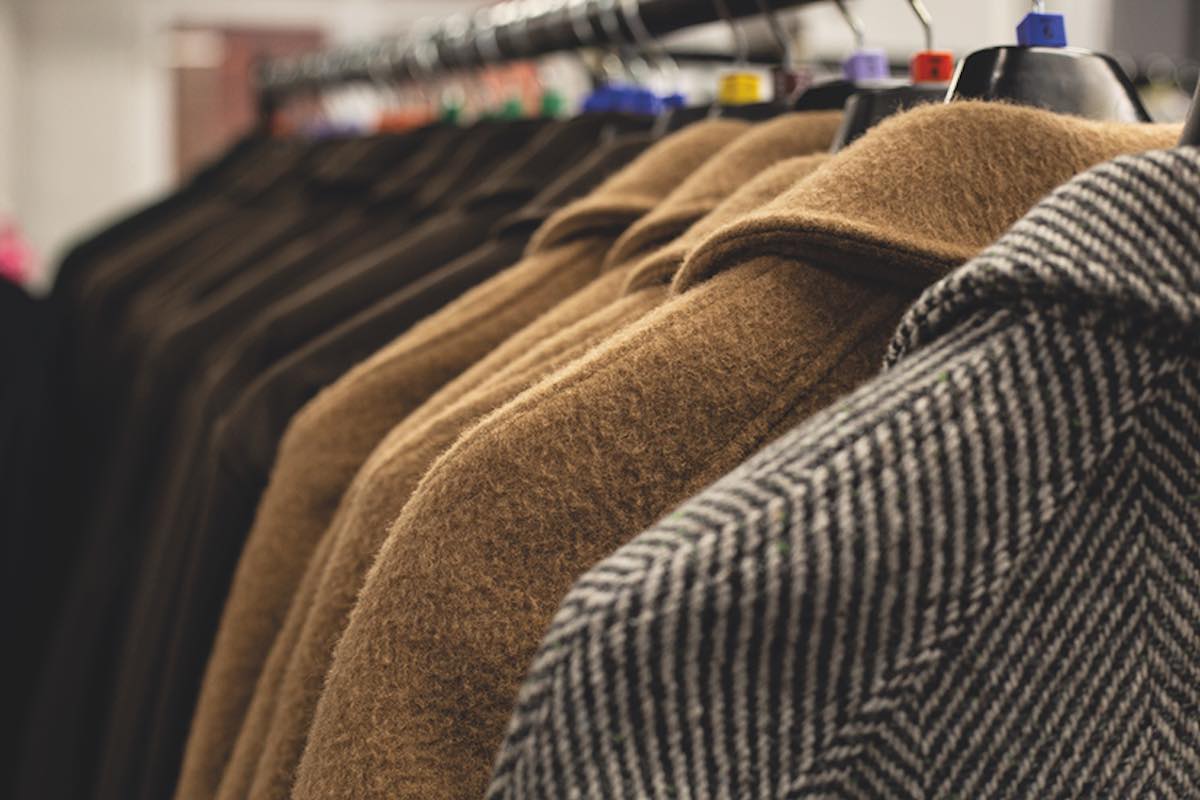 Private Jack White returned to Manchester a hero having been awarded the Victoria Cross for gallantry during the first world war. He began an apprenticeship as a pattern cutter in his local factory, Cottenham House, which at the time was manufacturing raincoats. He rose through the ranks and was appointed general manager in 1934, and after less than 20 years of service he became the sole owner of the factory. After the second world war, and with his health failing, White was forced to retire. Though his death, at the age of 52, was untimely, the legacy he left has inspired subsequent generations, with his great-grandchildren taking the company back into family ownership. Maintaining the values established by Private Jack White is James Eden, his great-grandson and the founder of the modern-day label. The Rake travelled to Manchester on a dreary winter's morning that was made that much better when we were greeted by Eden's good cheer. An eight-minute drive from Piccadilly station to neighbouring Salford and we were through the factory doors — albeit the back doors, with Covid-safety protocols keeping the traditional entrance closed for the foreseeable future.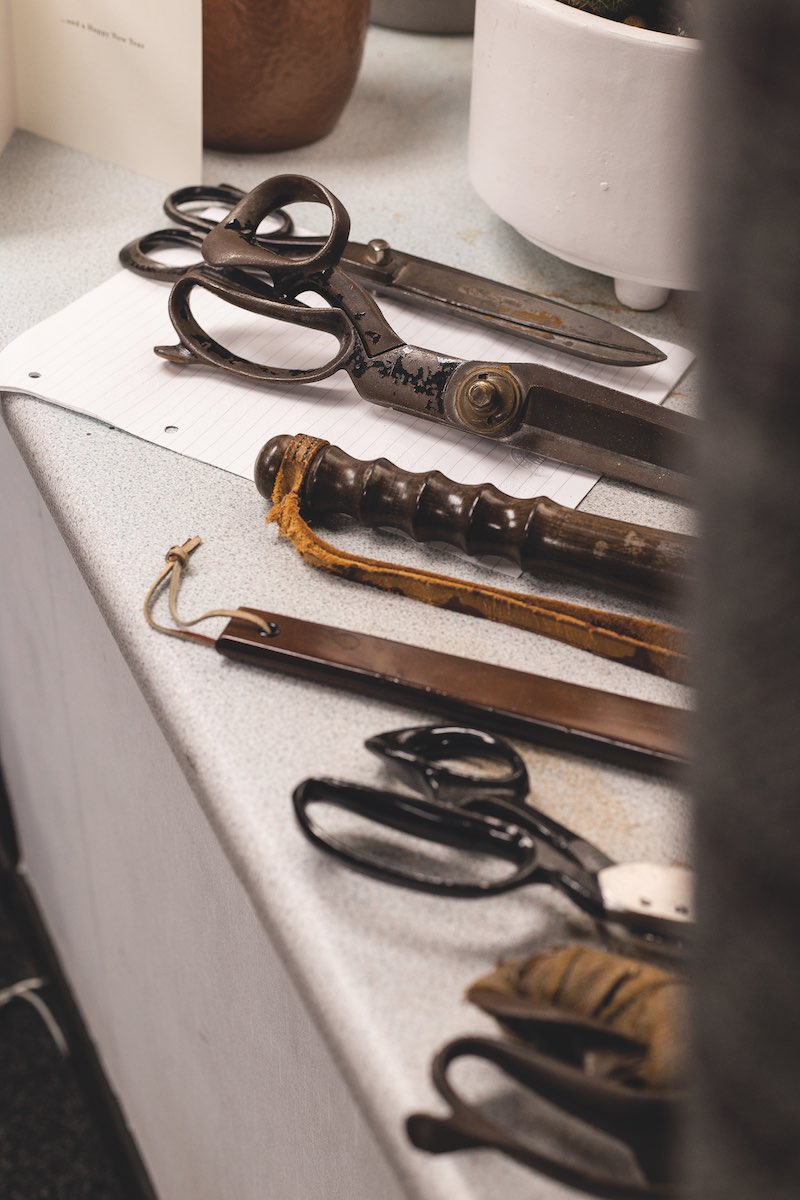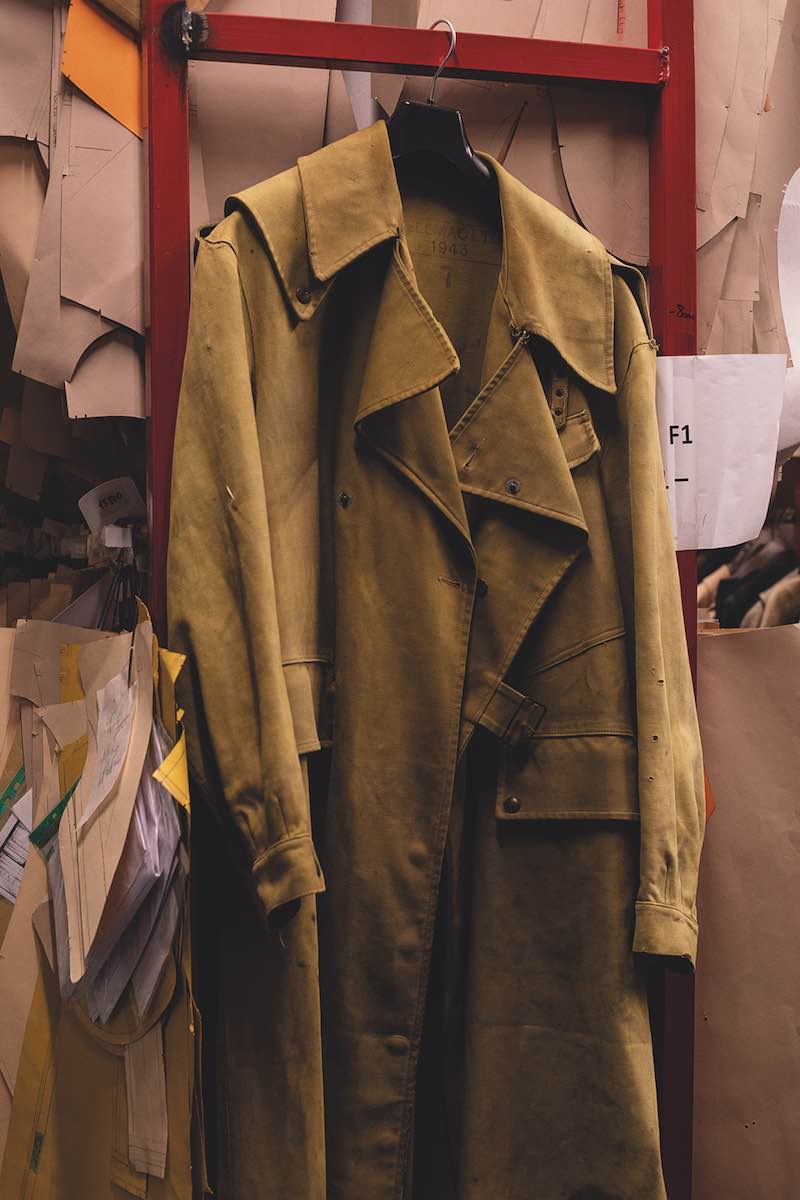 As we toured the factory, it was difficult for the pandemic not to come up in conversation. The firm adapted quickly to its changed circumstances. One of its USPs, Eden told us, is the factory's ability to manufacture a variety of garments and source locally. "The root of our business for many, many years has been a private label factory," he said. "Since wartime we've made for the Allied Forces, the Met police and some of the most venerable fashion houses and tailors of Savile Row. We've lent our hand to everything, and 90 per cent of what we create is still made in-house." This versatility allowed them to reconfigure, convert their factory at the height of the lockdown, and offer their services to the Department of Health and Social Care. With almost a flick of a switch, Private White V.C. became the largest manufacturer of medical-grade gowns and surgical masks in the country, and they are still producing them. Their luxury commercial output also remains sought after despite a challenging 12 months, especially their outerwear. There are few brands that can claim to have one iconic garment in their range, let alone five. Yet Private White V.C. is not just any brand. As well as the classic Ventile® Mac and Harrington, and the Peacoat and the Moleskin Bomber, the label's outerwear highlight is the Twin Track. Easily recognised by its centre-front zip-out placket, the latest iteration uses a 6oz waxed cotton developed with Halley Stevensons, a fabric manufacturer based in Dundee. Private White V.C. have an archive room that contains hundreds of individual styles and models dating back to the early 1900s, all of which are guarded by the office bulldog, Brutus. These pieces not only influence the creative team's decisions for future collections, they form an archive worthy of any museum.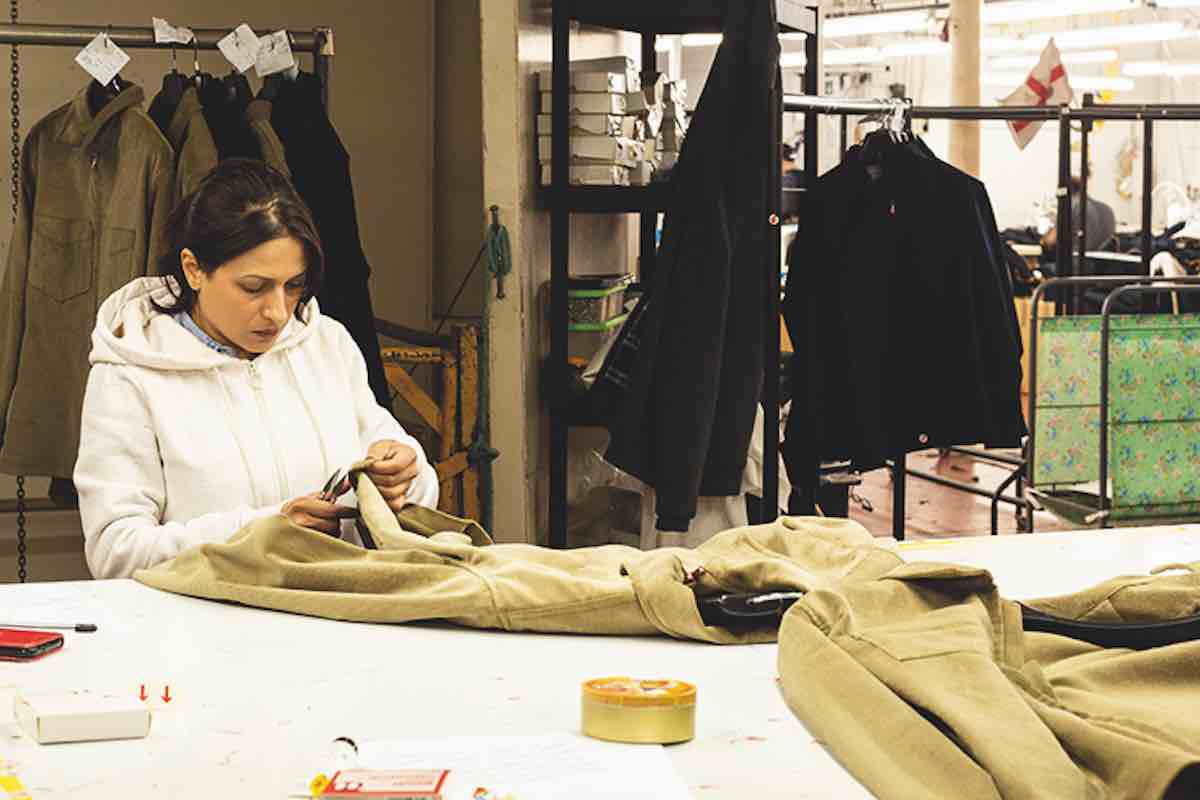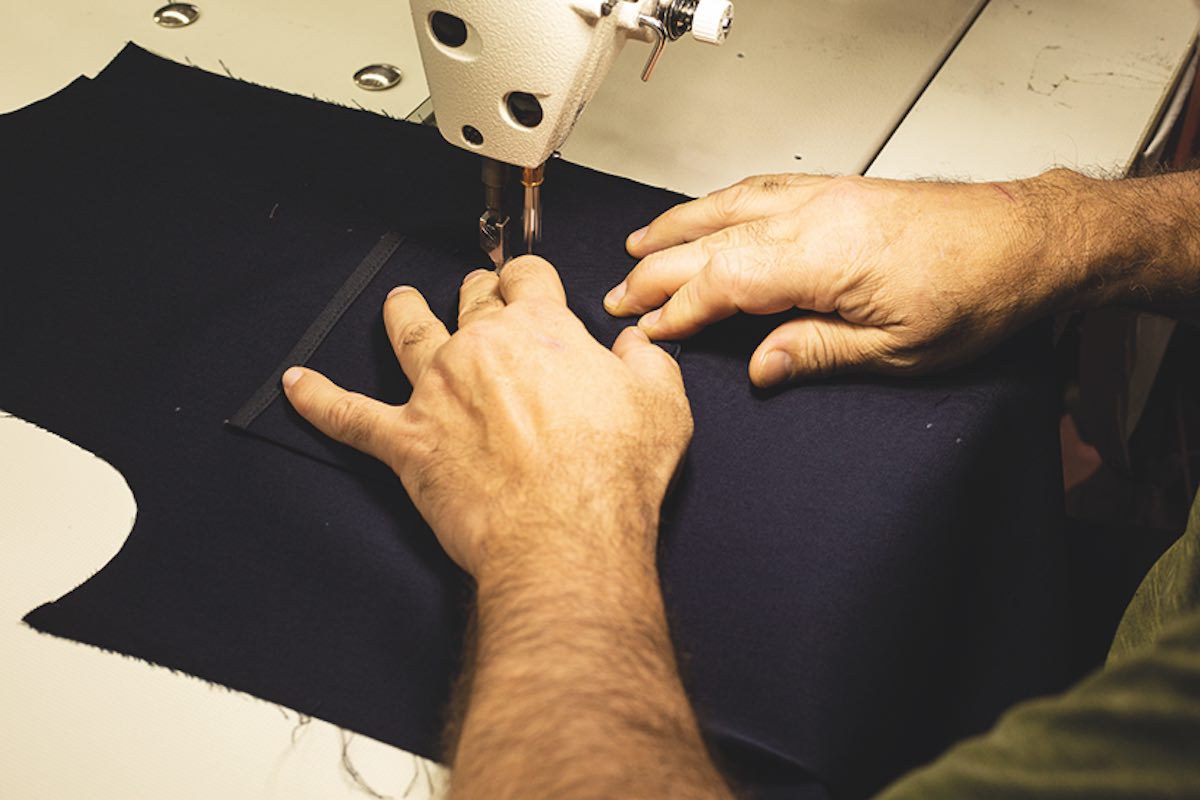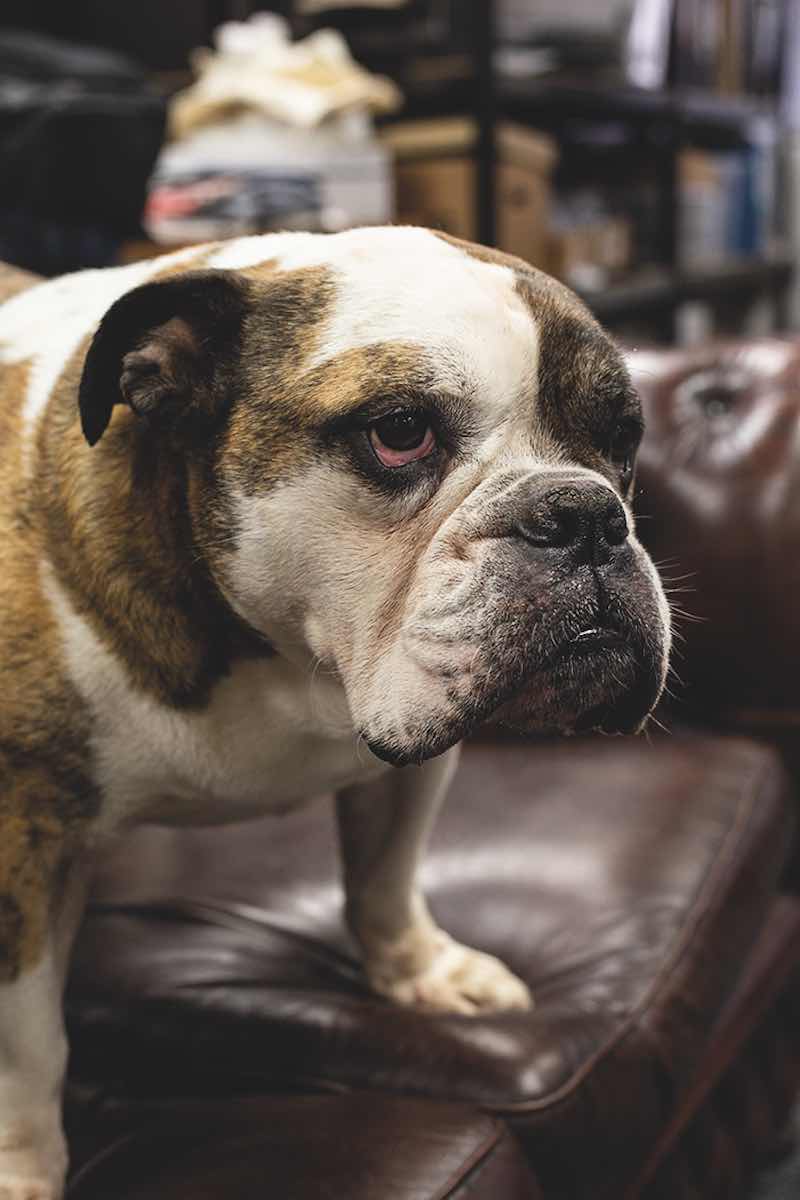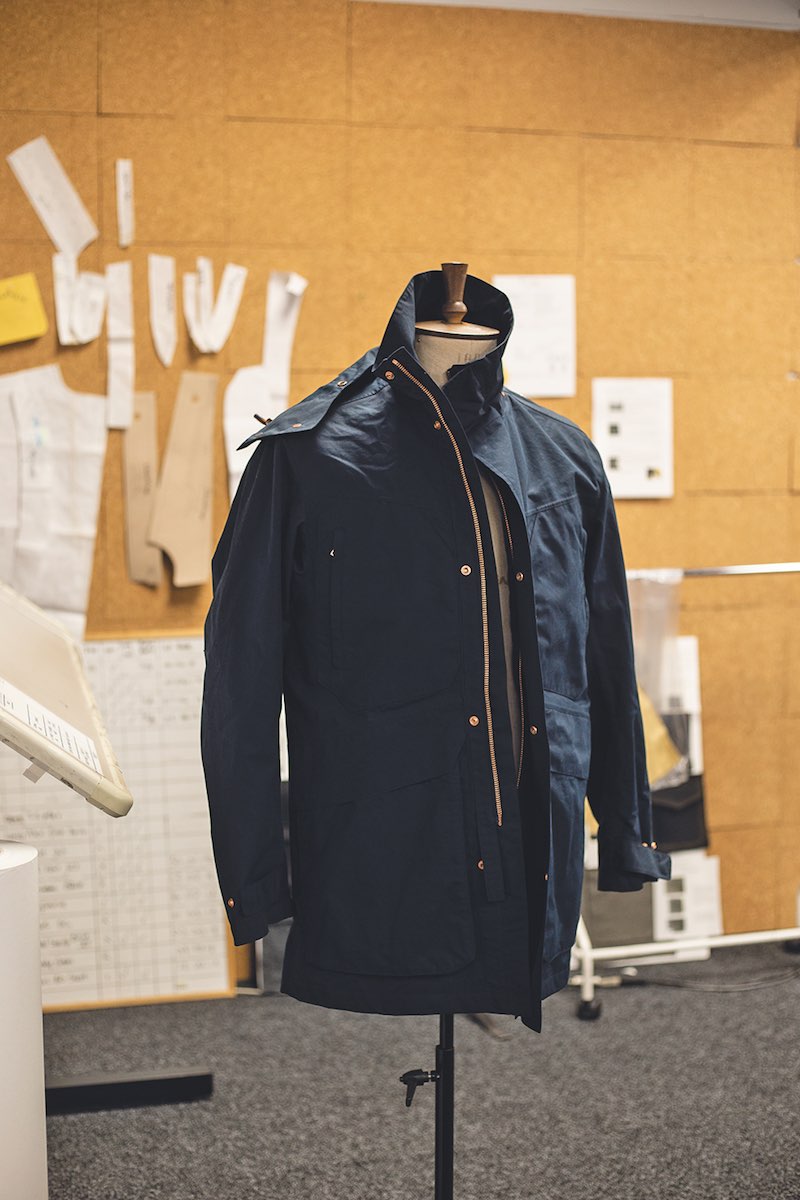 Private White V.C.'s success has enabled them to open a flagship location in Mayfair in central London, though Covid and Britain's multiple lockdowns have, not surprisingly, presented them with strong headwinds. Eden was candid as he reflected on 2020. "At the height of lockdown, we faced a bona fide threat to livelihoods, jobs, economic security and health," he said. "As a business owner, the safety of our team was paramount. In order to secure the longevity of this place, we had to take drastic actions and not let Covid scar us, as factories take years and years to build but can collapse overnight [should production cease]. "We noticed the shortage of PPE [personal protective equipment] immediately, and given that we are able to make extremely beautiful and embellished apparel, to make gowns and masks is relatively straightforward for us." By pivoting so smartly, Private White V.C. became one of the few companies that were able to continue employment as normal, and actually add to their staff. Their retail location has undoubtedly felt the strain this year, but there is hope for 2021. "Fortunately, we have a buoyant website and an international client base that still longs for and appreciates our craft," Eden said. "We're in a much stronger position to hopefully capitalise on the heightened respect and appreciation for locally sourced, artisanal craft goods — something we're synonymous with." The beauty of Private White V.C.'s approach to creating lasting garments is in their ability to use the past to shape their future. Surviving two world wars is no mean feat, and while Covid may be changing the world as we have known it, there is something inspirational about Eden's determination to keep the flag flying for a city that changed the world. You can also view this feature in Issue 74 of
The Rake
- on newsstands now. Available to buy immediately now on TheRake.com as
single issue
,
12 month subscription
or
24 month subscription.
Subscribers, please allow up to 3 weeks to receive your magazine.