MARK OF A MAN
Mark Cho, the co-founder of The Armoury haberdashery, has become one of the most influential voices in the sartorial world.
I envy Mark Cho, or at least I do when I make the cardinal sin of judging my interior by people's exteriors. Cho, the principal of The Armoury and Drake's, provides a sense of faultless unflappability. He is a busy man with a calm demeanour. With his videos on Instagram about what to wear and why, he presents clothes available at his haberdashery and explains with erudite precision why he has picked what he has. He loves clothes, they are a lifelong passion, and one he left the family business to pursue. Time spent in London (for work, yes, but he was also born and raised in the U.K.) and China helped him develop a broad understanding of style as well as a certain type of work ethic built, he says, on "feeling like you are trying to make the best thing possible and selling to the right person rather than making the cheapest thing possible and hoping no one notices". Cut to today, and he is one of the more influential voices in the sartorial world. Drake's is now a brand that extends beyond its neckwear expertise, and it has a shop on Savile Row that can build an entire wardrobe for any man of any style persuasion. When we asked Mark to appear in Pocket Guide, we knew the end result would be a beautifully curated look, with the kind of originality that only he is capable of. Without further ado.. 1: This neat Zino jet lighter was a gift from Mark's wife. He smokes cigarillos during the day but is also a seasoned cigar smoker. "Especially through Covid, I've smoked more cigars than ever," he says. During our conversation, a discussion on the profile adjustments between a brand's shorter format cigars and double coronas was particularly invigorating.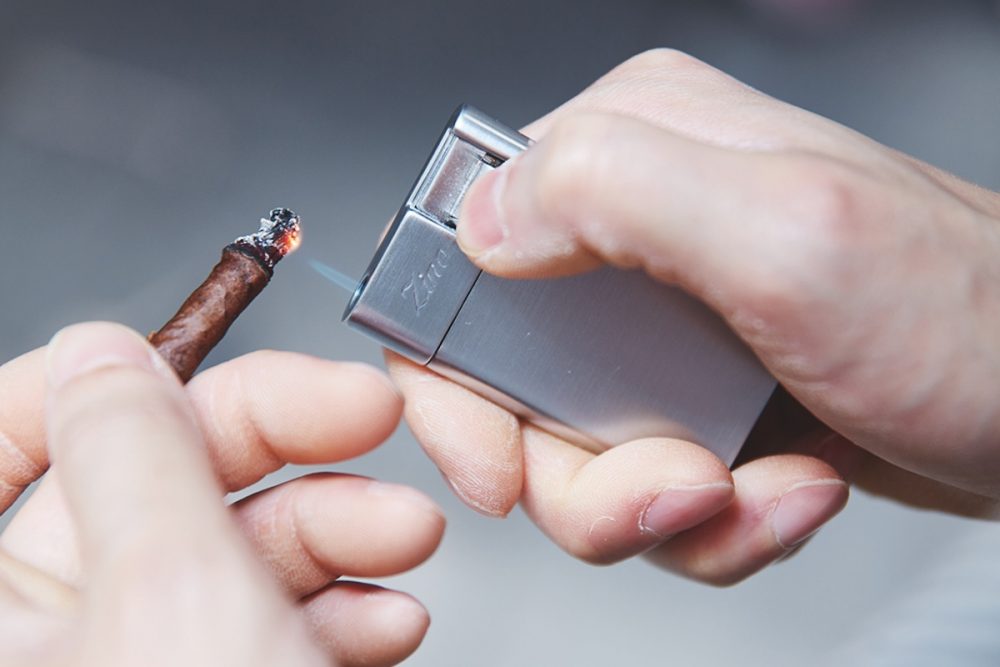 2: A beautiful Naoya Hida Type-1 B timepiece with hand-engraved Breguet numerals. Choosing this independent watchmaker in Japan exhibits Mark's breadth of knowledge and good fortune, as Naoya makes only around 45 pieces per year. "I was a customer of his first but then did a trunk show for him and helped him sell some of his watches, and it went great," Mark says.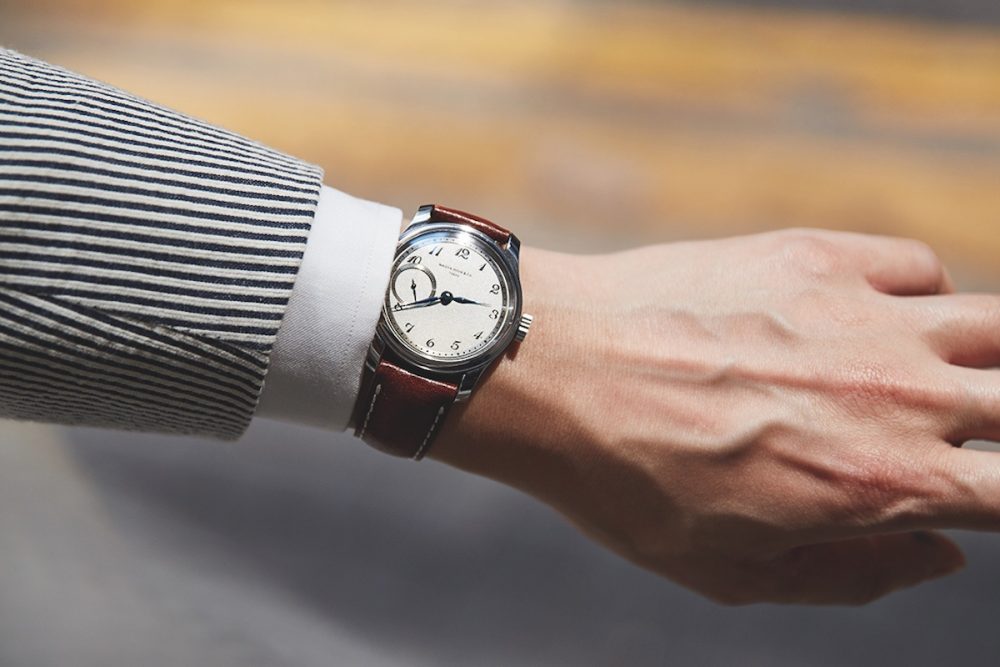 3: A Caran d'Ache 849, a push-top ballpoint pen, is a favourite of Mark's, and he has it in several colours. "Nowadays I don't wear a lot of pocket-squares, I usually just stick a pen in there. I like the utilitarian look it gives you." One task he has set himself of late is to improve his penmanship, in which case, in style and practical stakes, he is well equipped.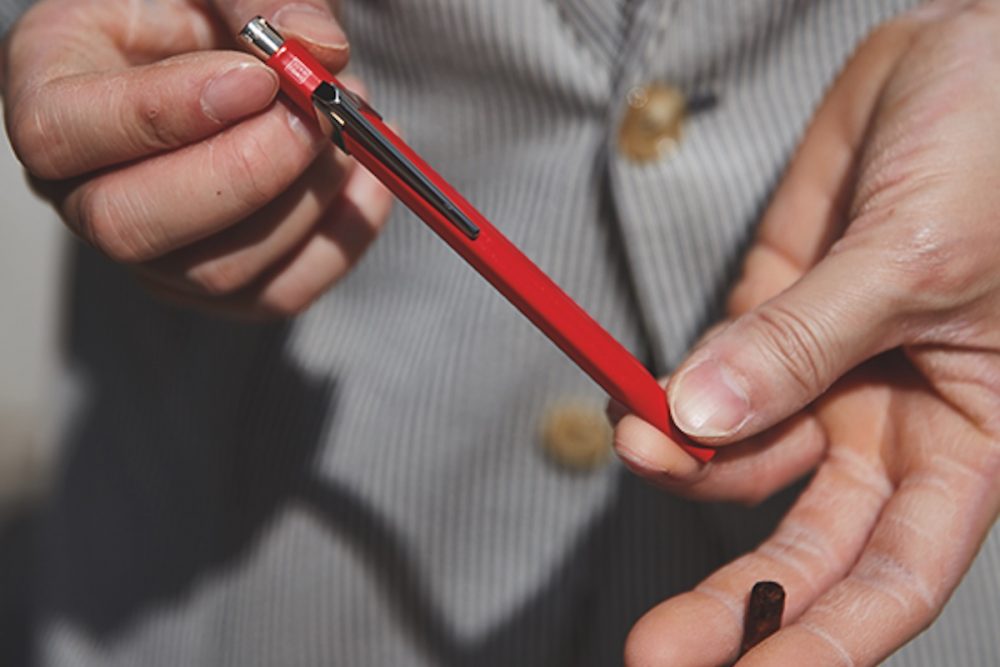 4: Playing on home turf, naturally, with a paisley tie from Drake's. The shirt is Ascot Chang bespoke in Carlo Riva ecru (off-white) cloth with a beautiful tab collar. "I only wear either button-downs or tab collars like this," he says. "I like the Ivy style of the fifties and sixties.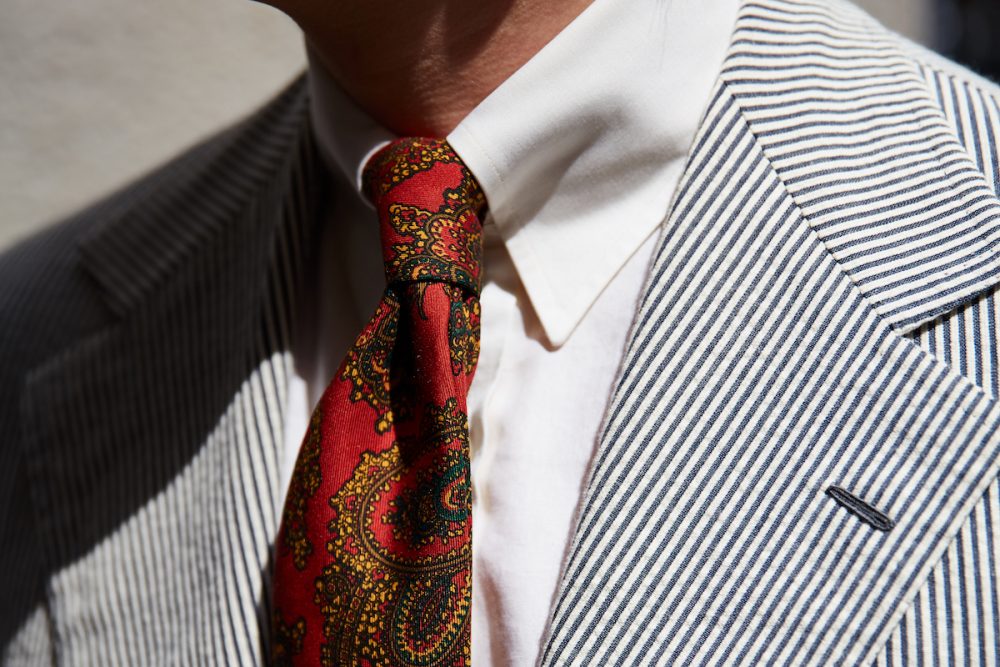 5: These bespoke Yohei Fukuda single monks in suede form one of his favourite pairs of shoes. The continuing Japanese theme perhaps reinforces the exquisite eye for detail and technical mastery that Mark employs in his style. We had a further discussion about how Yohei Fukuda — who before becoming one of the world's most coveted shoemakers was an outworker for Cleverley and Gaziano & Girling, and is therefore used to working with larger shoe sizes — is one of the few craftsmen able to translate his elegant pattern silhouette up the size scale.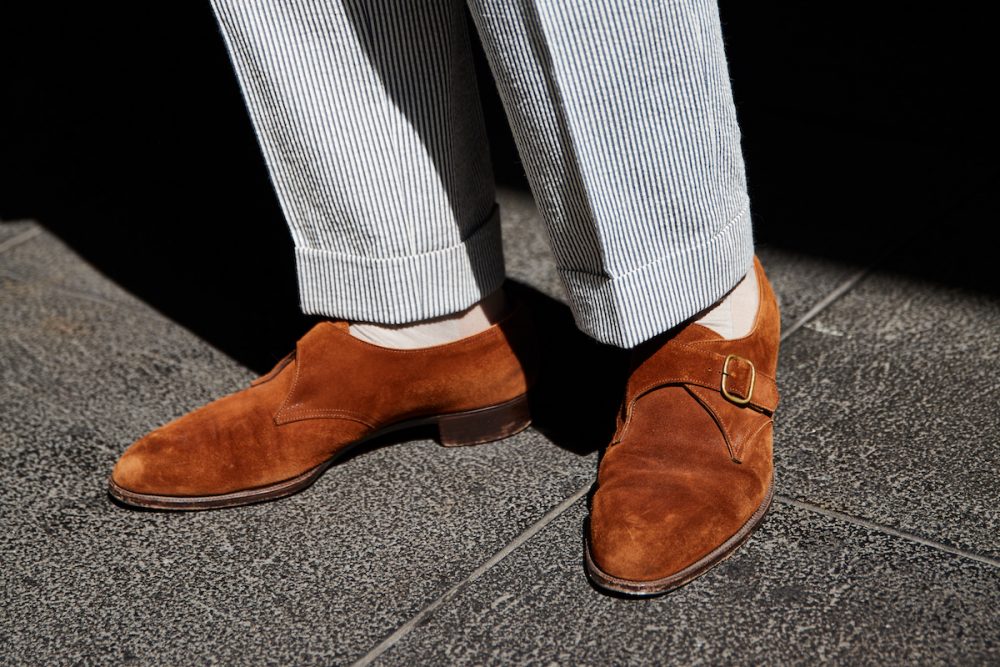 6: A bespoke Ciccio suit from Tokyo in a striped cotton seersucker. The construction is soft, Neapolitan and summery, perfect for this time of year and for where Mark is based — Hong Kong. Some details contrast with the soft construction, like the razor-sharp edges of the lapels. "I wanted something that was quite sporty, that you could wear as a jacket on its own or the trousers on their own, so I opted for patch pockets," he says. The details, such as the three-toll-two and the architectural notch lapels, are part of the house style for the tailor.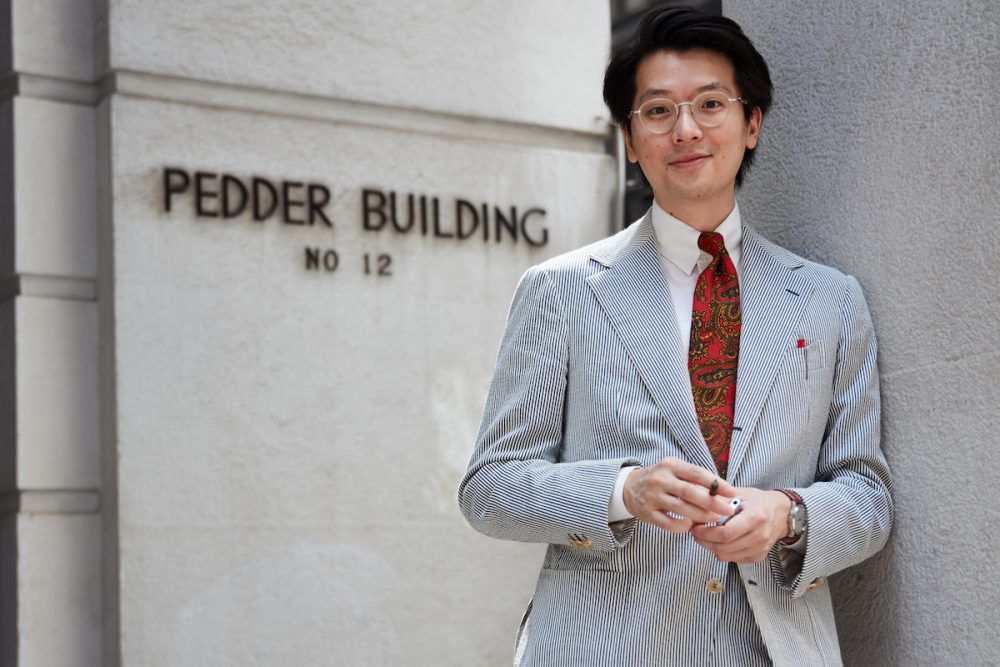 You can also view this feature in Issue 76 of
The Rake
- on newsstands worldwide now. Available to buy immediately now on TheRake.com as
single issue
,
12 month subscription
or
24 month subscription.
Subscribers, please allow up to 3 weeks to receive your magazine.