Cigars for keeps at Mark's Club
With the recent installation of the Birley Cigar Keeps, Mark's Club in Mayfair has become London's pre-eminent destination to enjoy a Habano.
In October, Mark's Club in Mayfair opened The Birley Clubs' Cigar Keeps, to cater to its steadfast cigar aficionado members. These keeps have been designed especially for the cigar connoisseur, by Italian fine furniture producers of 50 years, DeART, who are able to boast of having built bespoke humidors for the likes of Hotel Bulgari, Harry's Bar, The Churchill Bar, The Wellesley Hotel and London's Private Cigar Club. Residing on the top floor of Mark's, the room consists of 70 cigar keeps and will be secured and monitored by their resident Master of Cigars, Antonino Lo Iacono and Cigar Sommelier, Vanessa Vieira, who will oversee the incredibly complex quality control that goes into protecting the cigars.
Mark's Club is made up of a demographic of both established and distinguished men and women, who very much appreciate rare cigars, and so has long been a destination to enjoy this pastime. A classic setting for both business and pleasure, the club is a discreet and cherished haven to its members, boasting several rooms, a terrace perfect for cigars and a two Michelin star head chef, accompanied by their team of expert sommeliers and mixologists.
The Rake recently caught up with resident Master of Cigars, Antonino Lo Iacono to picks his brains on all things cigars and smoking etiquette...
How should one 'taste' a cigar?
Like a fine cognac, a cigar should be sipped rather than gulped to be truly appreciated, and of course the smoke should never be inhaled. Let all the flavours and aromas lay on your palate and sit on your tongue to slowly discern all the cigar's subtle notes. One should be looking for enough strength - but not too much, and a good combustion to enjoy a cigar throughout.
Is there a discernible difference between Cuban cigars and those from neighbouring countries and if so how do they differ?
Cuba has a very rich tobacco-growing soil and unique climate, and of course the tobacco's flavour is derived from both soil and climate. I truly believe that there is no other taste like a Cuban cigar, it is very distinctive.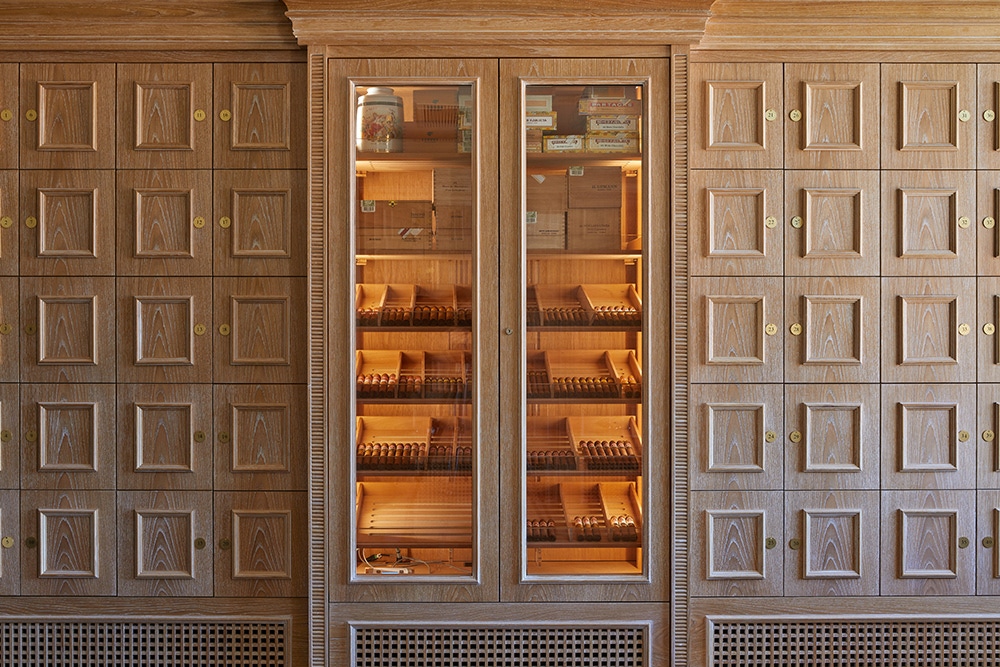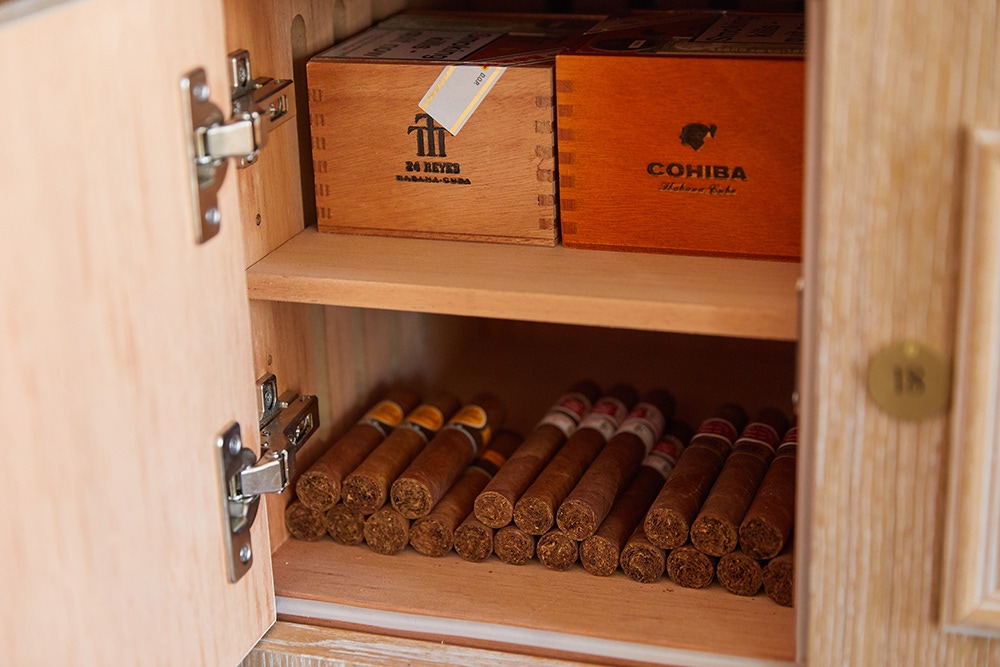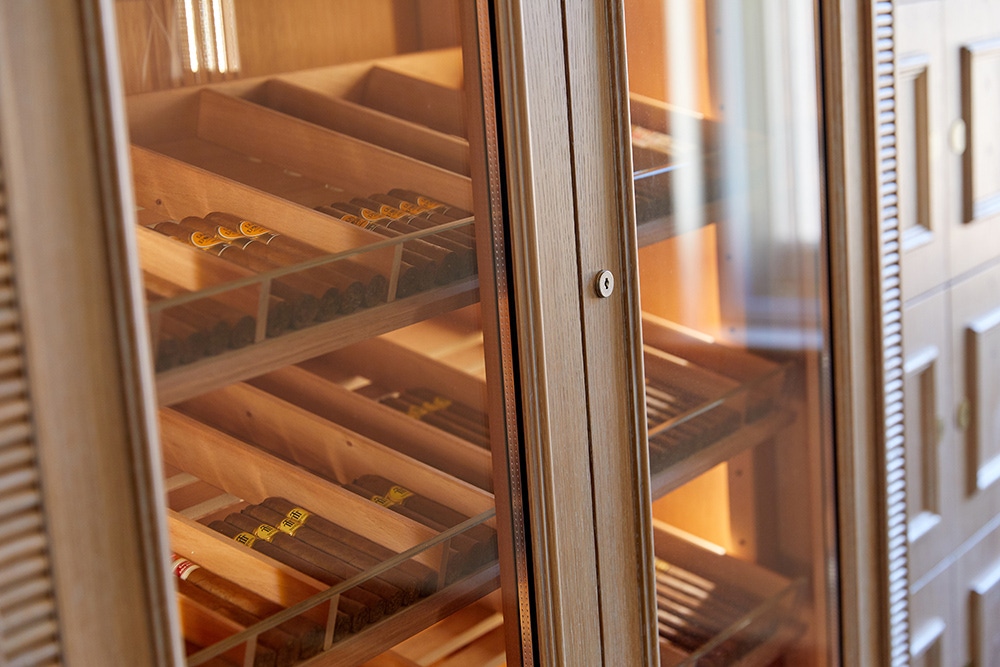 Tell me about the set-up in Mark's club and what it will offer cigar aficionados.
The launch of our Cigar Keeps will definitely offer our Members the chance to become cigar collectors rather than just smokers, as well as the chance to discover much more about cigars, the ageing process, storing conditions, etc. They will be offered exclusivity on new releases, as well as the opportunity to expand their private collection to some rare cigars. In addition to their Cigar Keeps, Mark's Club has one of the most beautiful terraces in London - there is no other place like here to fully enjoy a Habano.
If one has just started smoking cigars, can you describe the journey one should take (ie what type to start with and what to graduate on to)?
I would recommend starting with a light blend and slowly experiment with different strengths and sizes to see how they influence the taste of the cigar. Most of the time, beginners would think the more slender the ring gauge is, the lighter the smoke will be - it is in fact quite the opposite, as a slender ring gauge will deliver a pretty harsh smoke due to the concentration of the point of combustion. Heavier ring gauge will deliver a much rounder and smoother smoke.
What are your personal preferences?
That is a very difficult question, given each cigar is very different depending on the occasion or memories attached to it. On special occasions, I find the Por Larrañaga 'Sobresalientes' absolutely perfect, from its size to its taste - that was a special release for the United Kingdom in 2014. For a daily smoke, a Ramon Allones 'Specially Selected' or a Hoyo de Monterrey 'Epicure de Luxe' are my two favourite cigars, they never disappoint.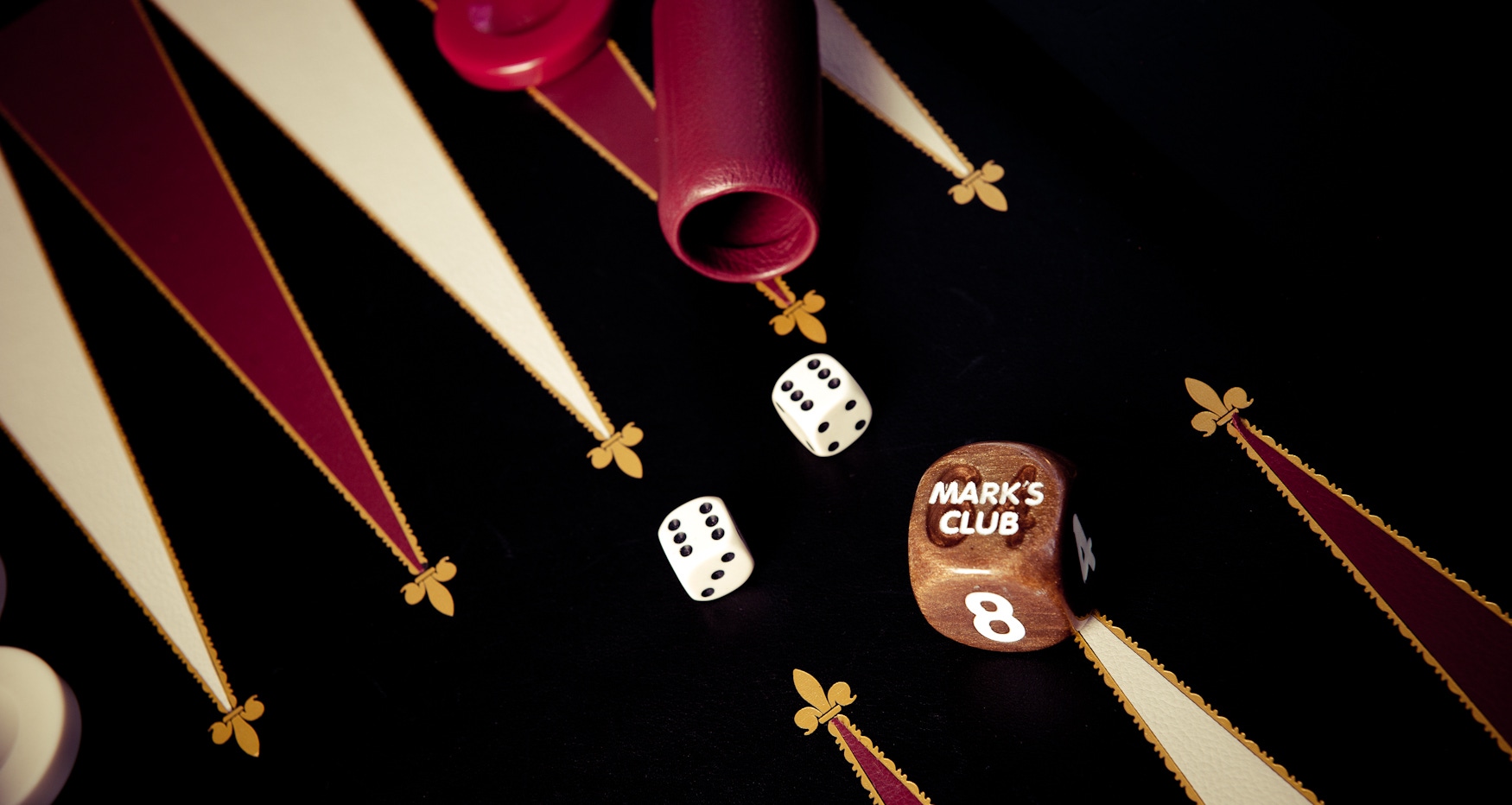 Are there drinks you would recommend to complement the experience of smoking a fine cigar?
Everyone has their own taste, and there are so many pairings to be enjoyed… I generally like to smoke cigars drinking coffee, as I find they really complement each other, bringing out the sweetness of the cigar as well as its strength. On a post-dinner occasion, I definitely like to experiment with something on the sweeter side to clash with a stronger cigar, such as a Manhattan for example.
What about the actual process of smoking - from lighting, keeping it lit, docking the ash etc - are there guidelines to ensure a good clean smoke?
Before lighting a cigar, make sure you are cutting the head, just above the line where the cap meets the wrapper leaf. Creating a broad enough aperture will ensure an unobstructed draw, whilst keeping the wrapper from unravelling. The most popular cutting device is a guillotine, alternatively you can use a pair of cigar scissors. The first thing to know about lighting a cigar is that you should always use an odourless flame - a butane gas lighter or wooden matches. It is a slow and enjoyable process taking care not to burn the foot of the cigar; you should hold your cigar at 90 degrees to the flame and rotate it until the surface is evenly lit. It is fine to relight your cigar if it goes out, as long as any loose ash is cleaned off (it makes it much easier to light). Let the ash fall in its own time in the ashtray rather than tapping it like a cigarette, and when finishing your cigar lay it to rest in the ashtray and it will go out by itself.