Martin Freeman | 'It's the closest I'll ever get to Beatlemania'
And to think he used to be just Tim from The Office. If ordinariness is what Martin Freeman wants, he needs to stop being so damned talented. His prowess lies in his ability, as the director Peter Jackson put it, to have 'one foot in the dramatic world and one foot in the comedic world'. All of which means that Freeman's star is on a trajectory out of this world...
In a video doing the rounds on the web at the time of writing, an enraged Martin Freeman pulverises a cake and a typewriter with a sledgehammer, then turns a garden shed into kindling with a chainsaw. The actor might harbour a little simmering existential angst from time to time-more on that later-but fans of Freeman and his burgeoning body of work needn't be alarmed: the violent tantrum in question was the climactic point in the video (a vignette documenting a D.I.Y. enthusiast's implosion under the pressure of suburban banality) for Paul Weller's slow-burn funk single Pick it Up. The collaboration is not Freeman and Weller's only connection. Alongside Bradley Wiggins and Soho tailor Mark Powell, the pair make up what some eager fashion nomenclaturists in the press have dubbed the 'Mod Squad'. There's some truth in it - as evidenced by the dapper outfits, made by Powell, that Freeman wore to the New Zealand, New York and Tokyo premieres of The Hobbit as well as this issue's photoshoot - but just don't call him, or even the Modfather, a 'style icon'. 'The word 'icon' has just become meaningless,' Freeman says. 'It's like 'legend' - everyone's a 'legend'. Whereas, I'm sorry, but unless you're talking about King Arthur ... Elvis, maybe. There are very few actual legends about. When people say to me, 'Ah, mate, you're a legend', I think, 'Well, you should probably read more, get out more'.' Disdain for lazy hyperbole notwithstanding, Martin Freeman is in a very good place right now-professionally, as all readers this side of the moon are aware, but also literally, when it comes to the setting of this interview: the rustic cottage in a not-so-remote corner of Hertfordshire in which Freeman lives with his partner (and on-screen wife in the case of Sherlock), Amanda Abbington, and the other seven beings (three of whom are canine, one feline and one arachnid) who make up the family. Unfussy but cosily appointed, and sprinkled with eclectic art prints and comfy furniture, it's a home with an air of unassuming domestic conviviality...
Read more in
Issue 43 of The Rake
, on newsstands now.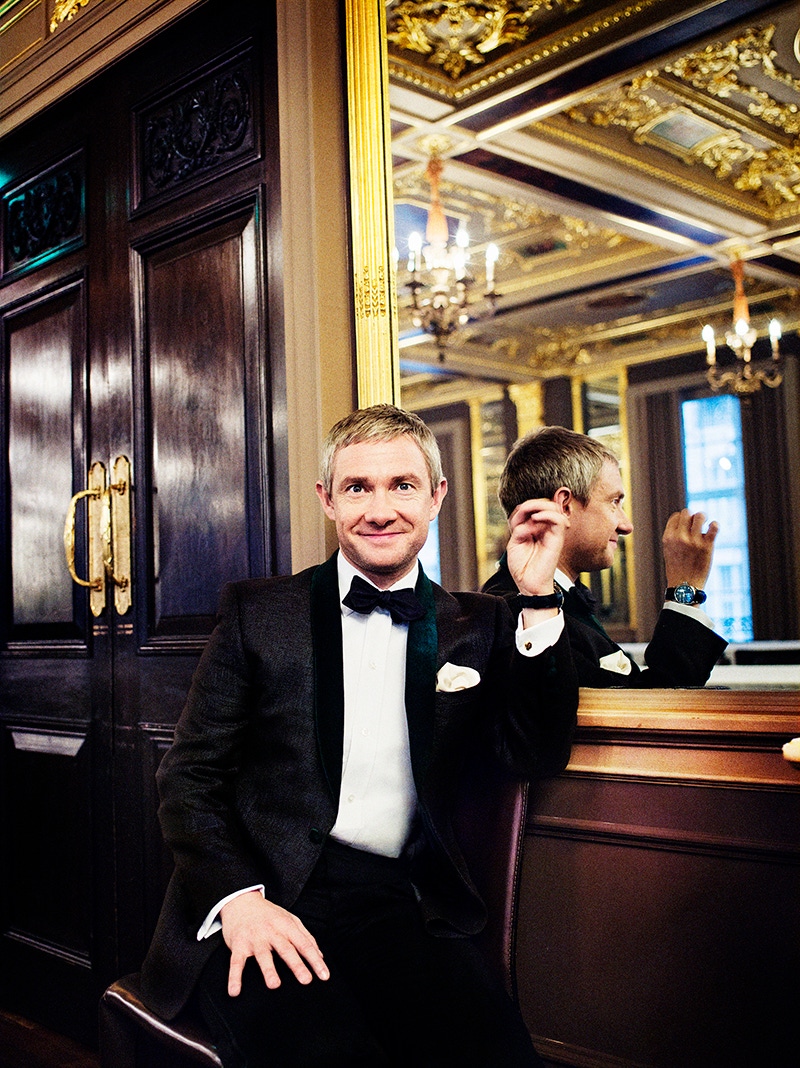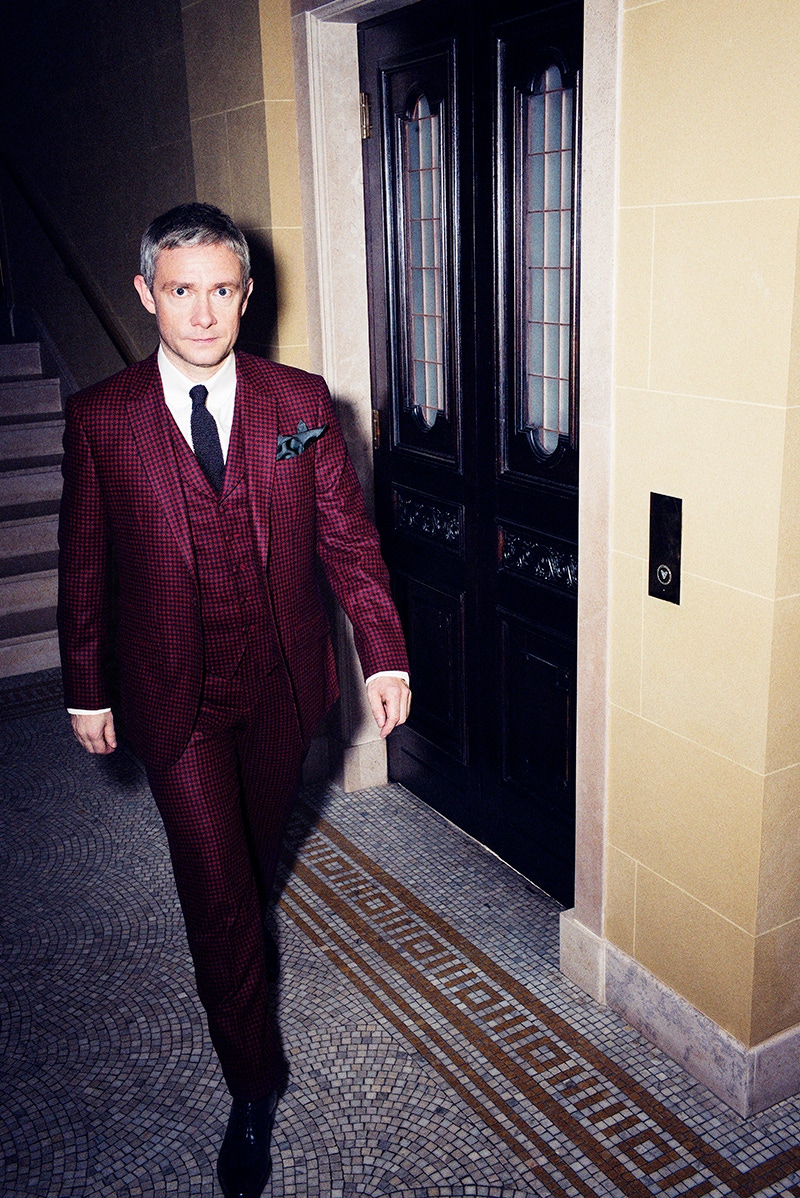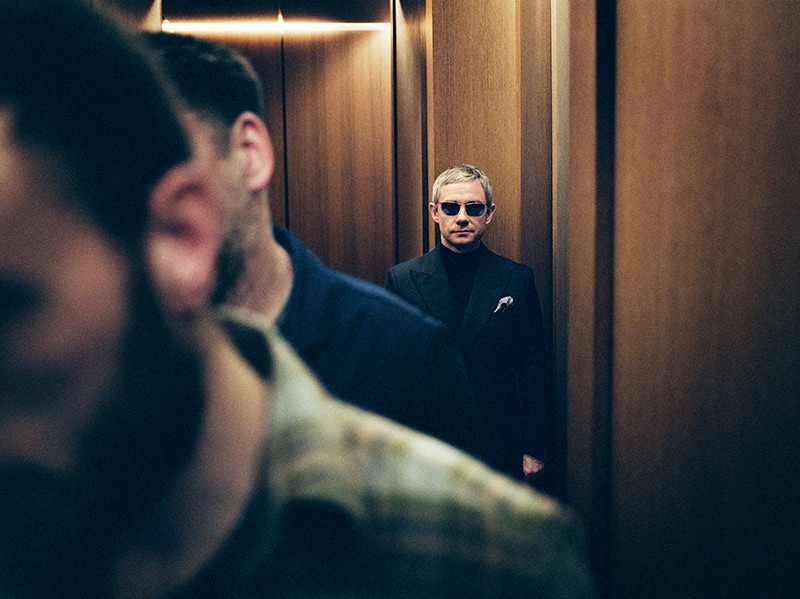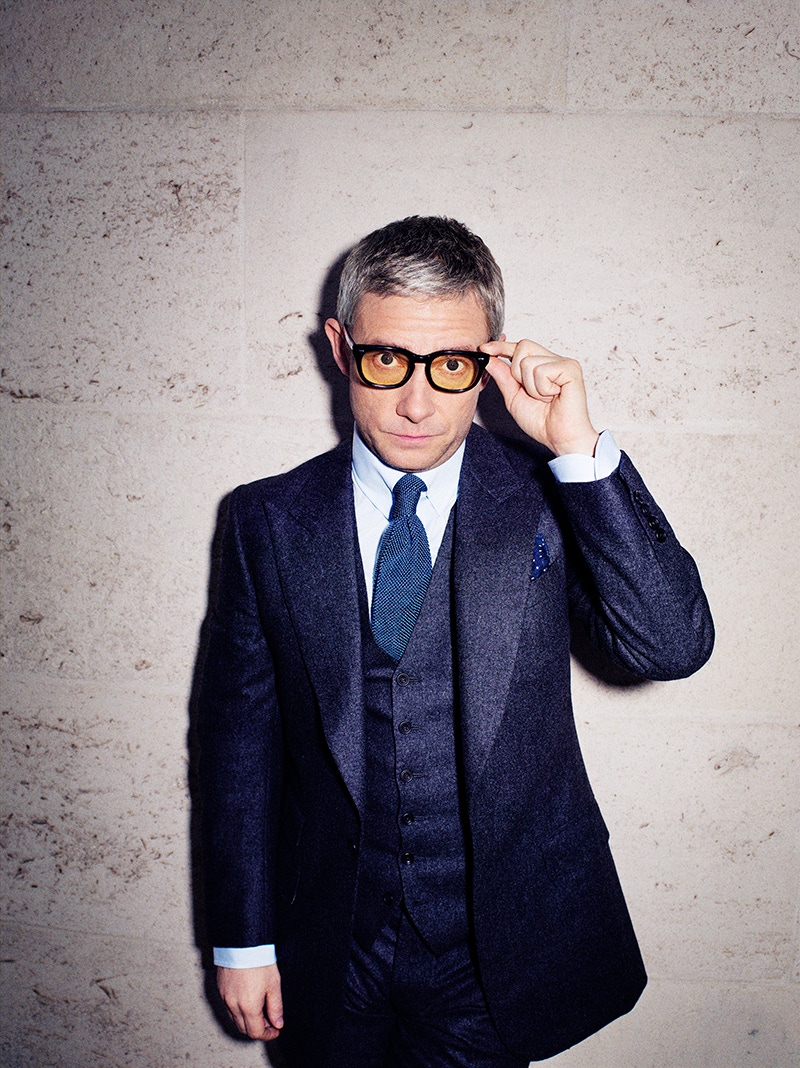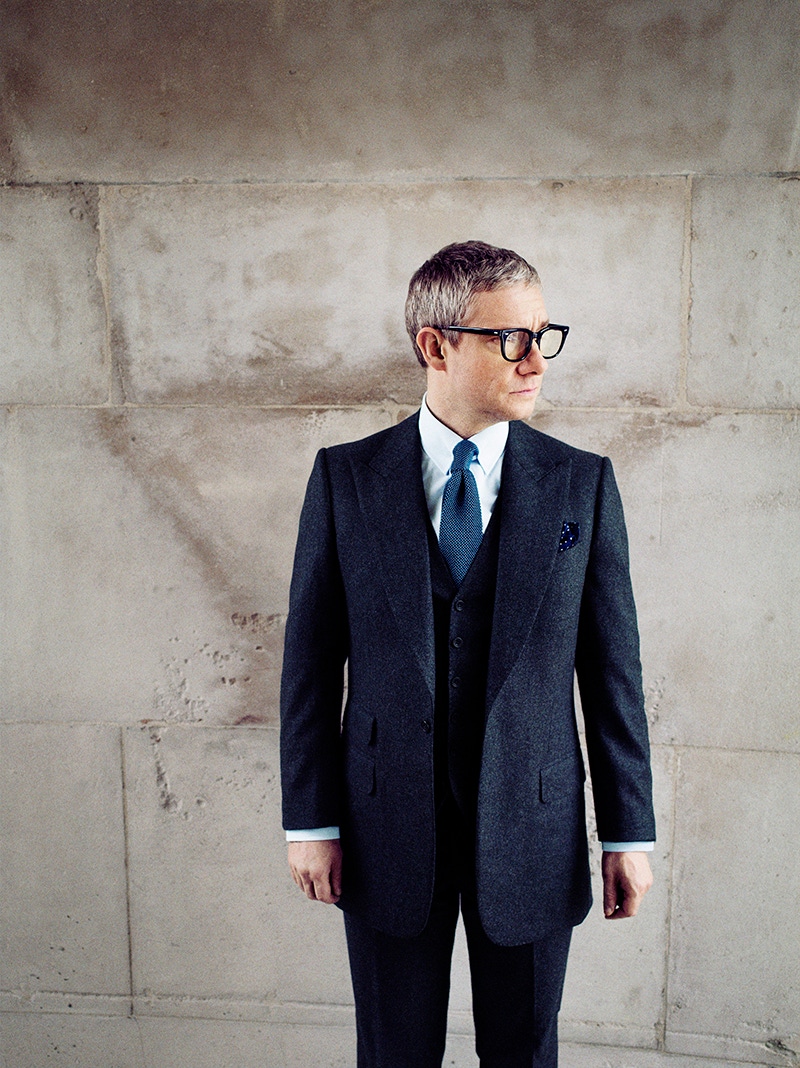 Photography by Simon Emmett, fashion & art direction by Sarah Ann Murray, styling by Jo Grzeszuk, shot on location at the Hotel Cafe Royal in London.