Mediterranean casual glamour by The Talented Mr. Kraft
In expanding Alexander Kraft Monte Carlo to include elegant casual wear and a women's line, the brand completes its mission to bring the sartorial revolution to all. Here we see the collection in full sail, naturally aboard the same boat used by Alain Delon in "Plein Soleil".
From constrictive corsets to capacious skirts via two-inch-high 'chopines' worn in 14th century Venice, women in lofty societal positions, in less enlightened times, have often been made to wear clothing which handicapped them: almost as if what they wore needed to exude a "ladylike" acquiesce. Nowadays, mercifully, au courant women today wish to stride further into the 21st Century with assertive, rather than submissive, femininity: which makes Alexander Kraft's decision to add women's apparel to his summer collection (photographed below, incidentally, on a boat originally commissioned by the King of Denmark and owned by Alain Delon's character in the 1960 crime thriller Plein Soleil) a timely tributary to the sartorial zeitgeist. The style of the AK MC casual line for both men and women has been inspired by the timeless relaxed elegance of JFK, Jackie Onassis, Lee Radziwill, Aristotle Onassis and Stavros Niarchos in their 1960s heydays, and has been captured in a glamorous shoot on one of the world's most iconic vintage sailboats: "Marge", a 1930s J-class that starred in "Plein Soleil." The 1960 French film by René Clément was the first cinematic adaptation of Patrica Highsmith's legendary novel "The Talented Mr Ripley." Clothing traditionally associated with men can look imposingly chic, whatever the wearer's chromosomal make-up - "As soon as I wore a suit that was tailored to me, I just felt like I had a seat at the table - that I could rule the world," as Daisy Knatchbull of women's tailoring house The Deck once told The Rake - and there's no garment better suited to making any ensemble pack smart-casual insouciance for either gender than the polo shirt, as demonstrated by notables from JFK to Robert Redford via Kate Middleton and Emma Watson.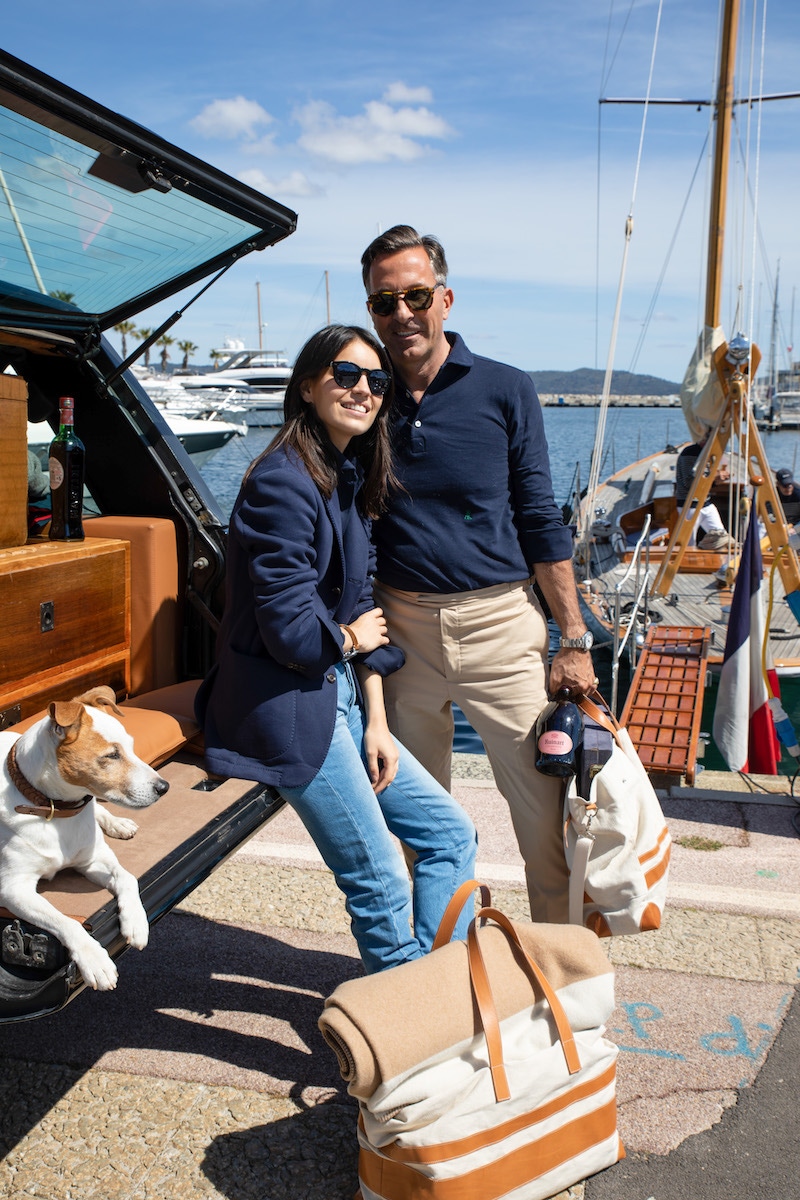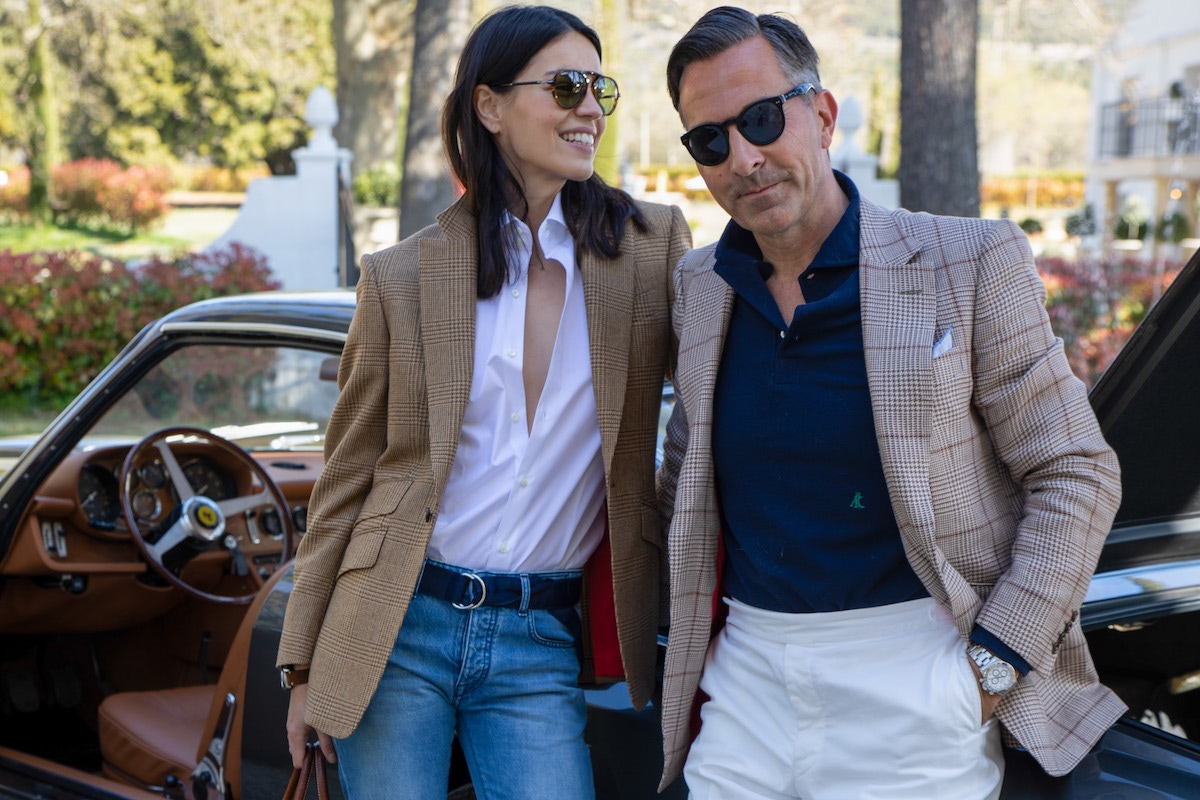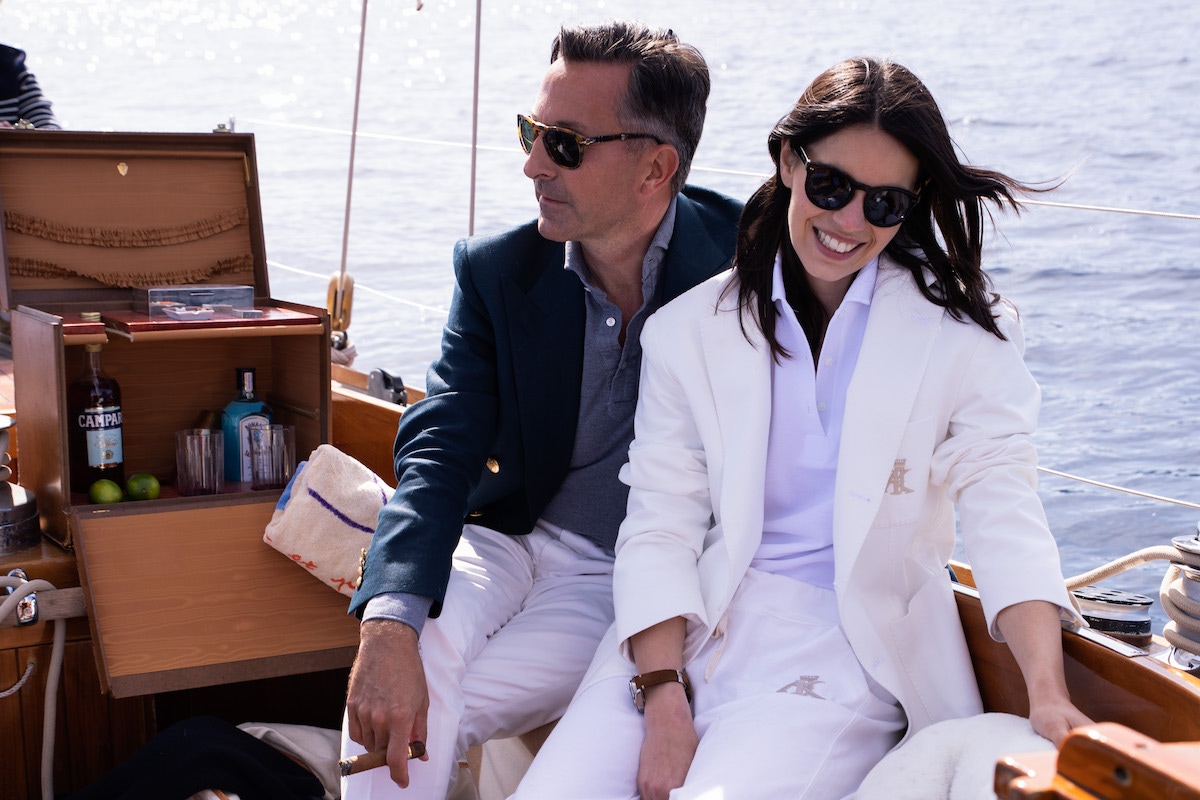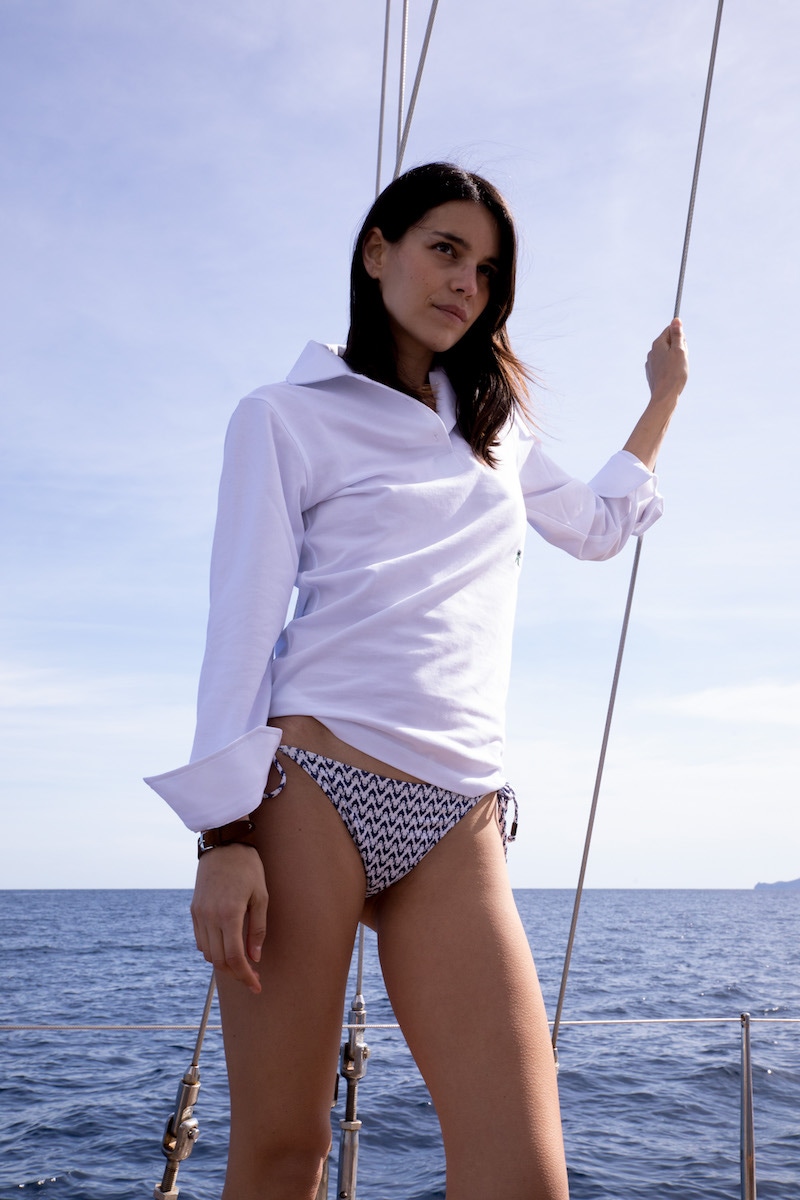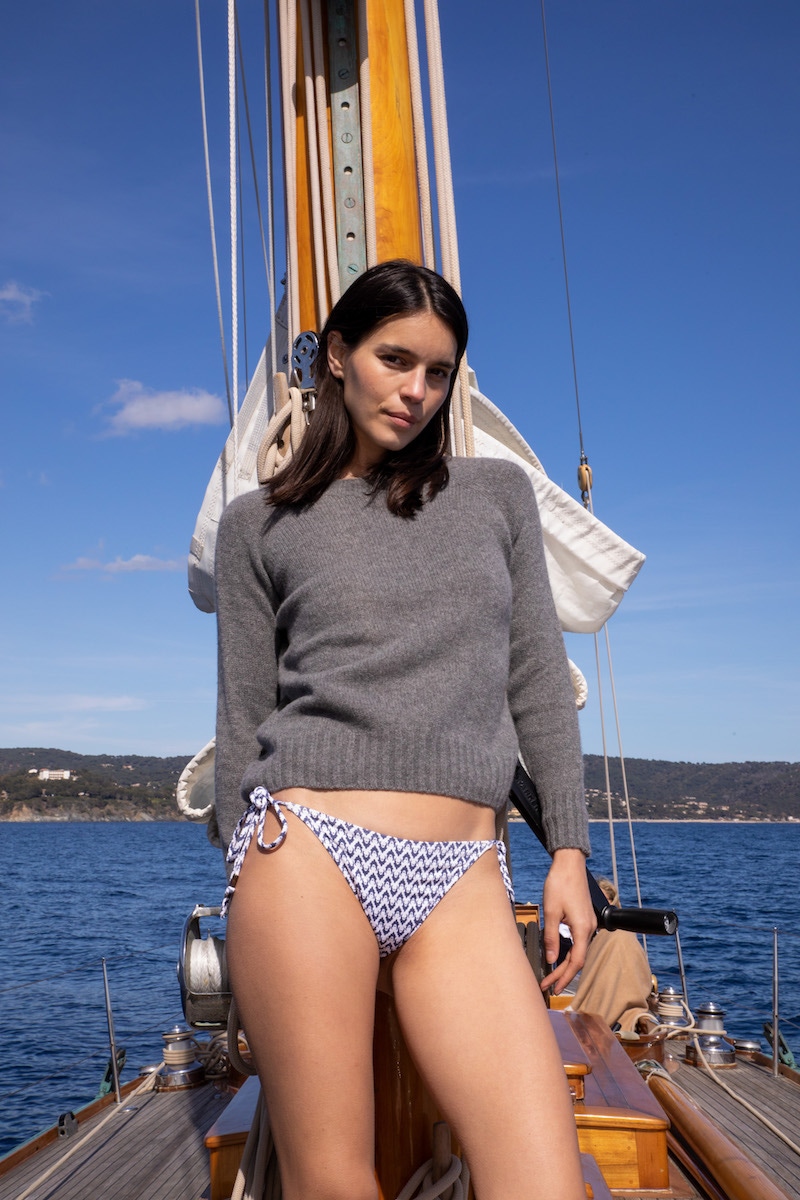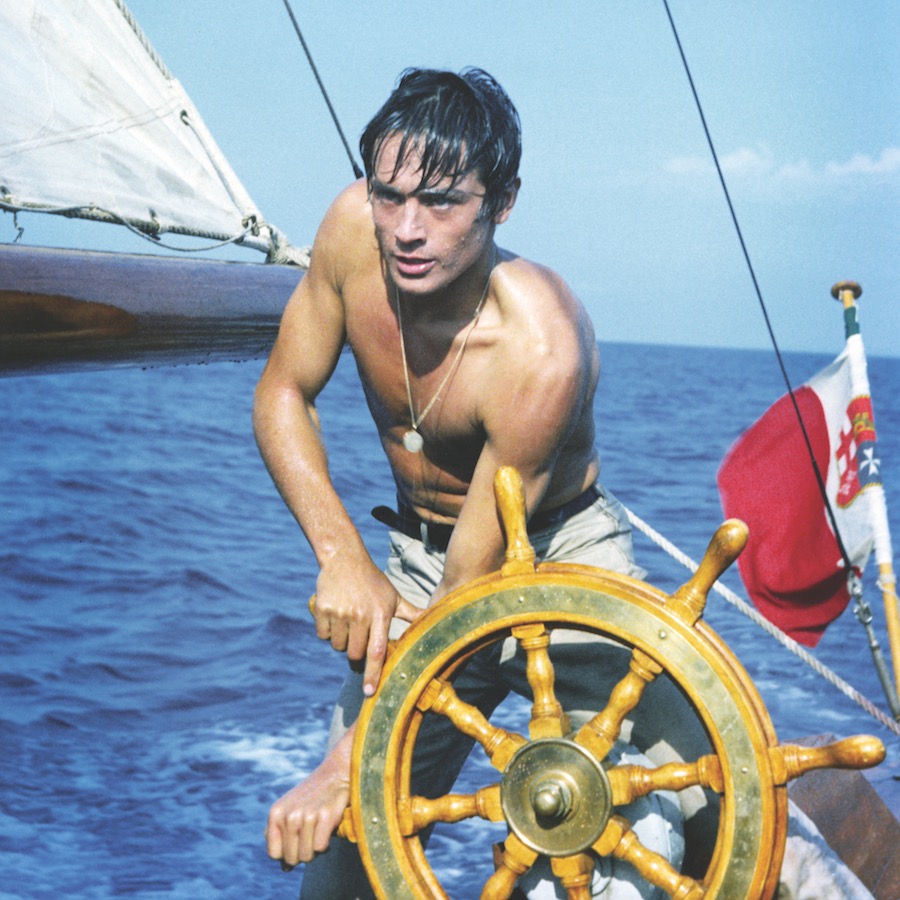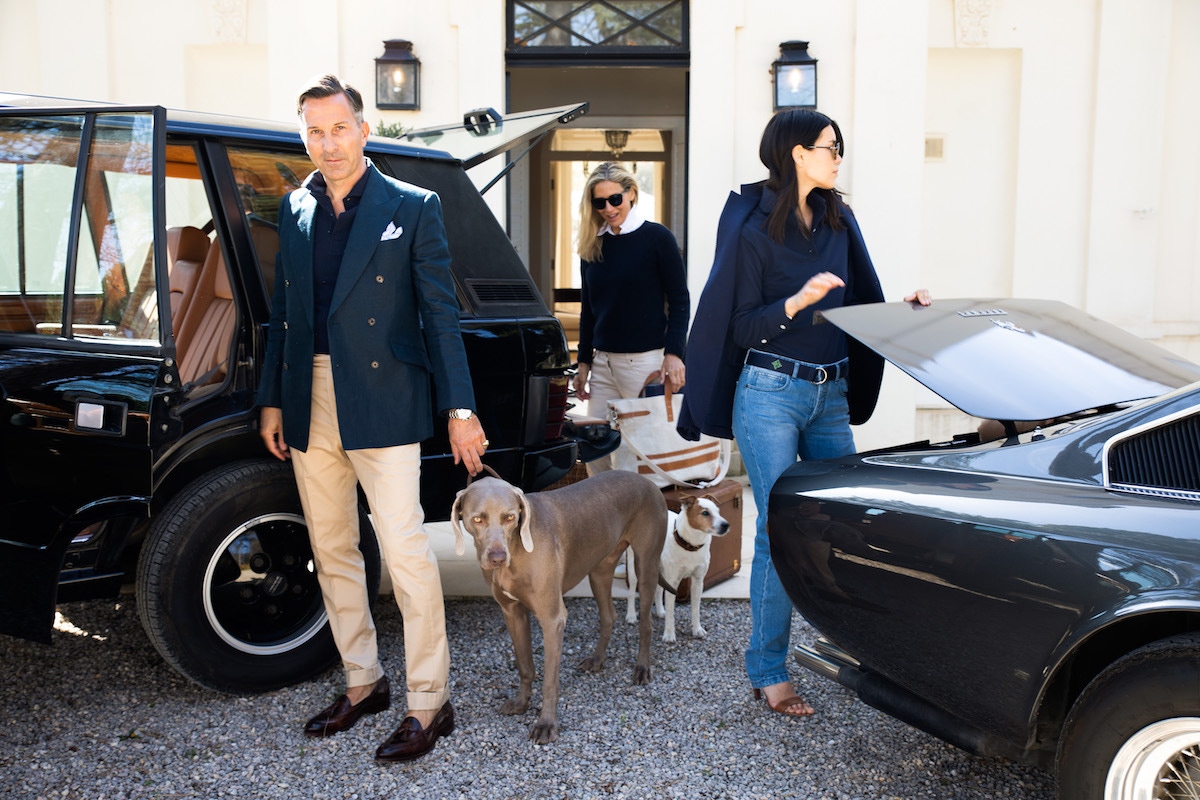 The polo's earliest descendants were brought back from India by the British ruling class, but the garment as we know it today was devised by a man who lived not by the mallet but by the racquet: René Lacoste, the French seven-time Grand Slam tennis champion, who quite understandably felt that tennis attire - which included ties at the time - impeded movement around the court. Fred Perry, along of course with Ralph Lauren, went on to ensure its enduring potency as a wardrobe asset, and today the polo is a kind of stylistic master key that unlocks the smart-casual conundrum and feels as suited to the pub as it does the promenades of the Riviera district after which Kraft's clothing line is named. So what's Kraft's take on the form? His line has two unique aims: one is to make elegant, timeless clothing more affordable by eliminating extraneous aspects of the production and distribution process; the other is to tweak the DNA of classic wardrobe staples in accordance with Kraft's style smarts, which have been honed and whetted over his years as a pioneering sartorial virtuoso. Kraft cherry-picks and enhances the very best facets and features of the clothing categories with which we're all familiar, and eliminates or modifies those which are cumbersome, fiddly or not fit-for-purpose. Hence, the Alexander Kraft Monte Carlo long-sleeved sartorial polo shirt - which comes in white, navy or light grey - has a collar which has been cut like a subtly rounded cut-away spread collar on a dress shirt, and is placed much higher than one would normally find on a polo shirt. This, and the inclusion of removable stays in the collar, both make it look in situ beneath a jacket, whilst the single-button barrel sport cuff also has echoes of formal dress shirts and enables the sleeves to be rolled up gracefully. Other natty details include a dual layer of fabric on the button fly; an embroidered Alexander Kraft Monte Carlo on the left hip (a spot where Jermyn Street's finest are used to stitching a gentleman's initials); and the hem gussets having echoes of the Italian flag, a respectful nod to the country where the shirts are produced. Another of Kraft's prime aims is to find the all-too-often-elusive 'Goldilocks Zone' in terms of silhouette: which is why cut, here, is slim but not tight, long and fitted.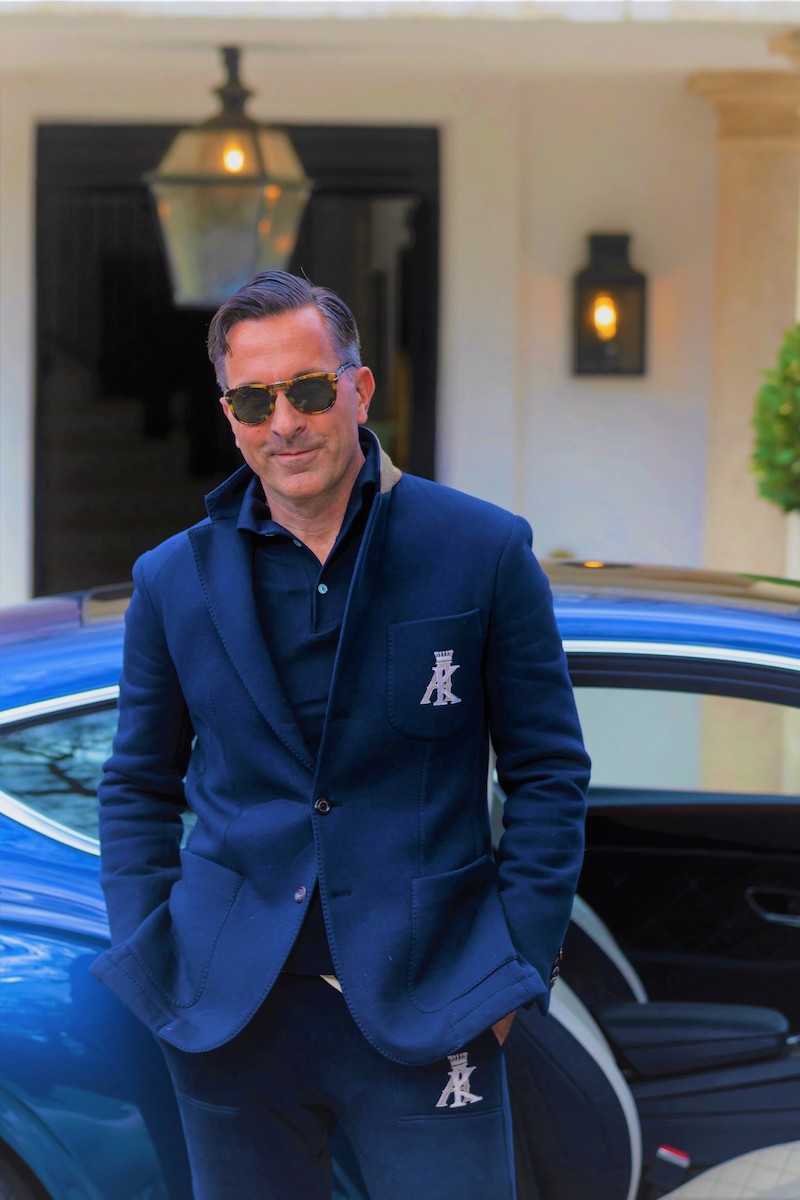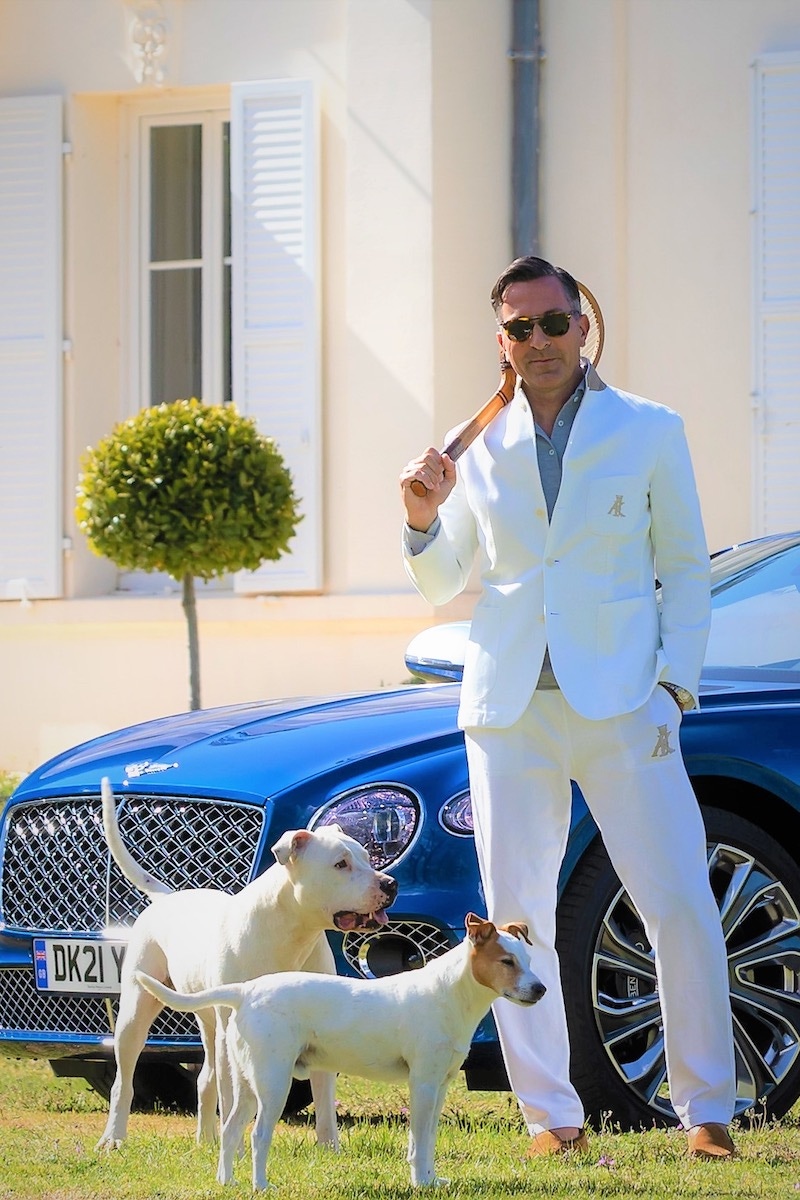 Suffice to say, it's a garment as well-suited to the swanky metropolitan hotspots as it is to the fields of Manipur or the well-kempt lawns of SW19. "This polo shirt will immediately upgrade any casual outfit and can be worn in countless combinations -  with a suit for a semi-formal attire, with white trousers and a sport jacket for a casually chic outfit perfectly suited for a drink at the pub, or with chinos, jeans or shorts for a truly casual yet classy look," Kraft says. The line's new cashmere summer sweaters in navy, white and grey, meanwhile, have been introduced with a very specific purpose: this is the piece you reach out in those early morning or early evening moments, during the warmer months of the year, when the temperature is lower than the day's average. Also produced in Italy - in a family-owned workshop devoted to garments of its ilk - this medium-light garment, whose fabric is as tactile as it is tasteful, is another which packs the Goldilocks principle in spades: its medium weave is neither too chunky nor too smooth, whilst the silhouette is fitted in a way that'll feel natural beneath a jacket. Ostensibly a surprise addition to Alexander Kraft Monte Carlo (Kraft is firmly of the belief that sportswear should be worn exclusively when taking part in sport), the embroidered sartorial sweatpants in white cotton or navy cotton fleece are the result of Kraft's recent musings on clients' shifting relationships with their wardrobes during lockdown. Style-conscious folk, he has concluded, now often wish to dress in a ultra-comfortable and practical way, but crave leisure wear which doesn't come at the expense of class and elegance.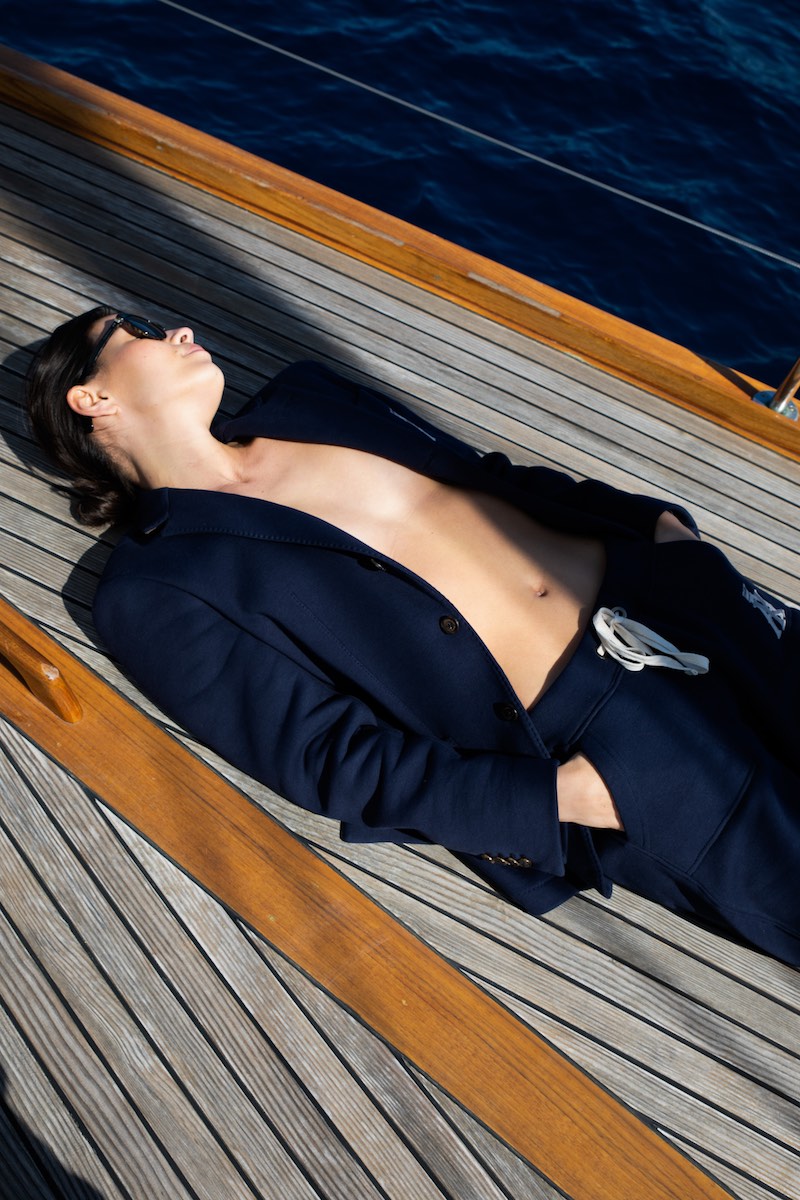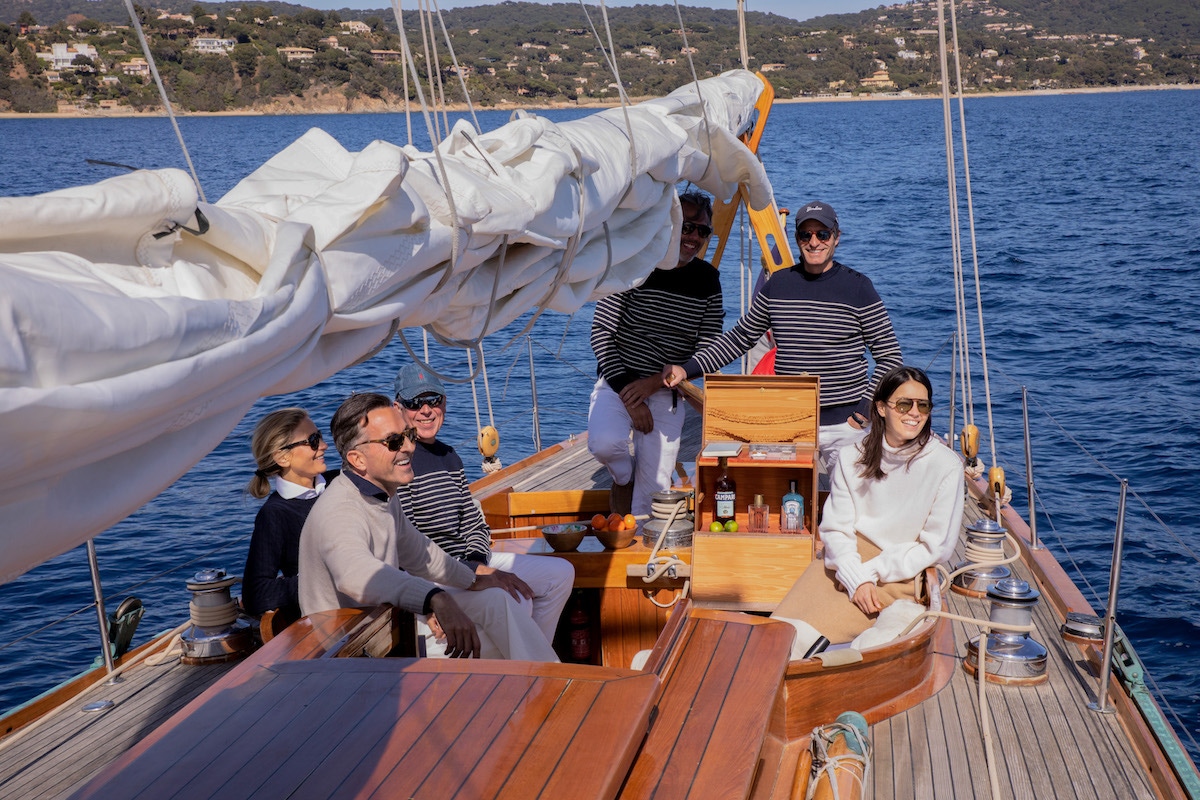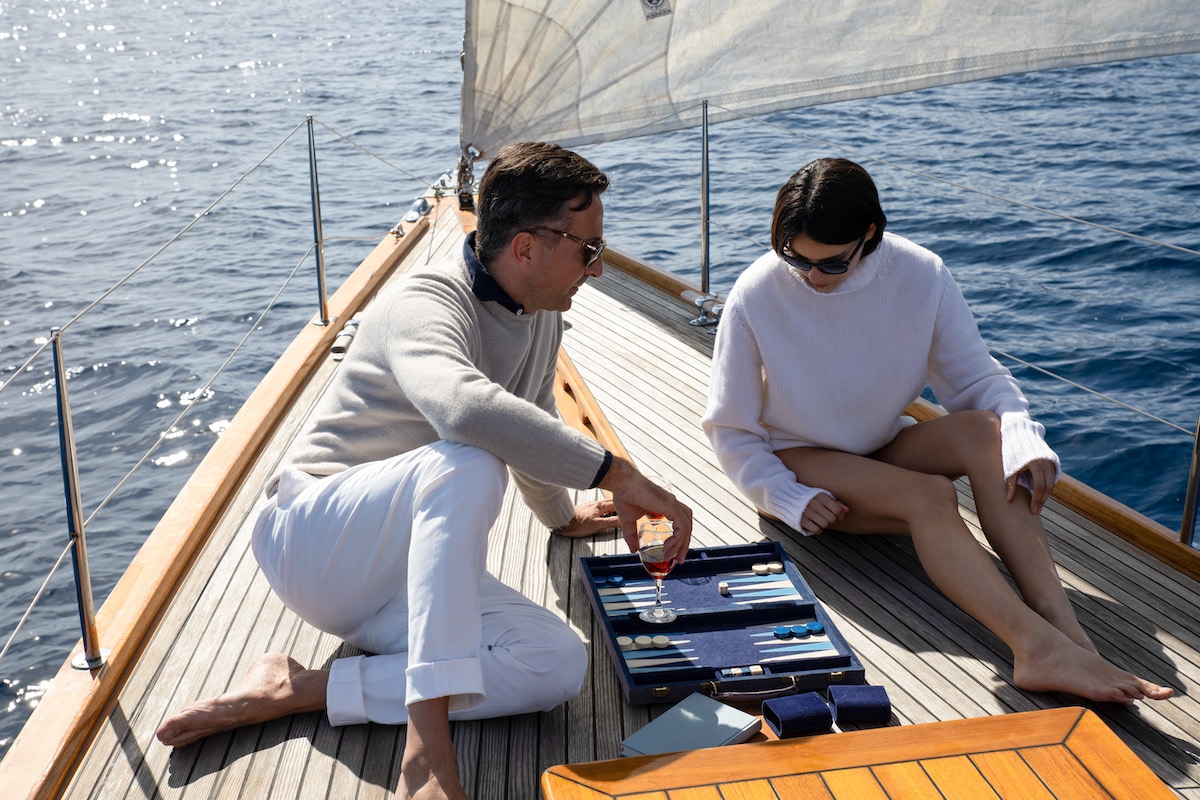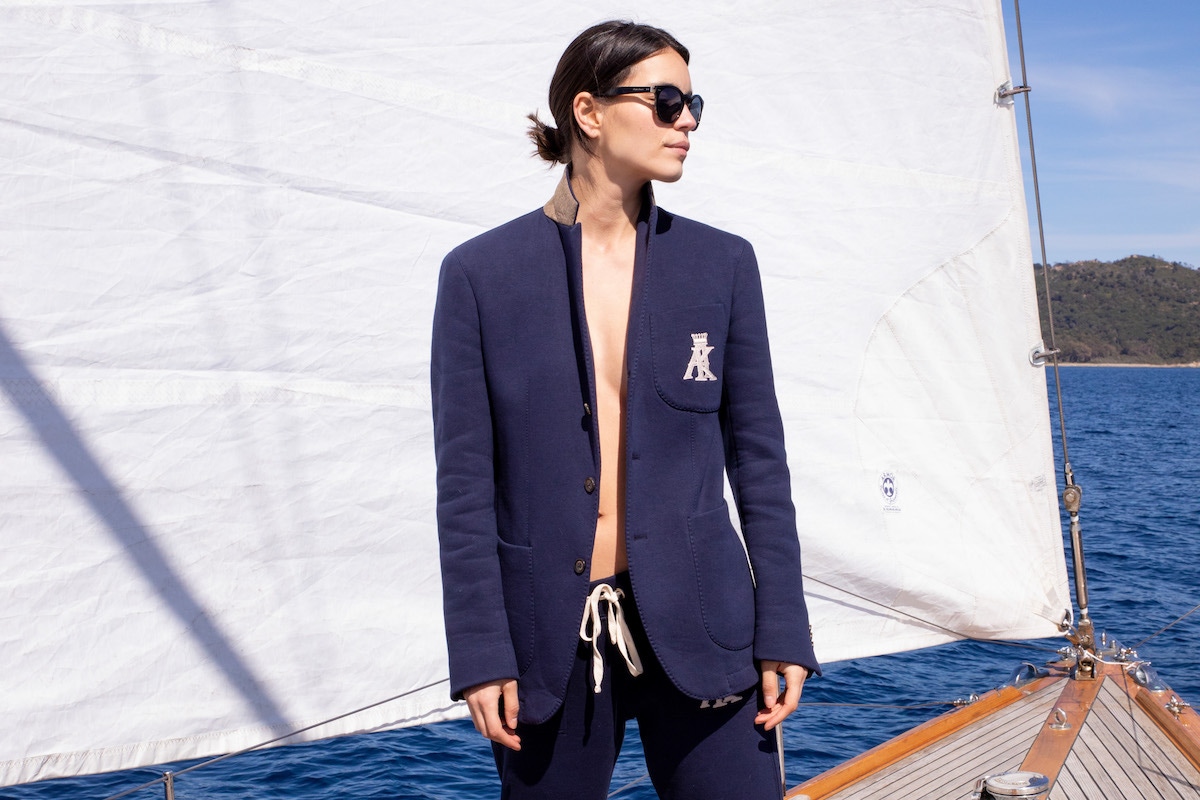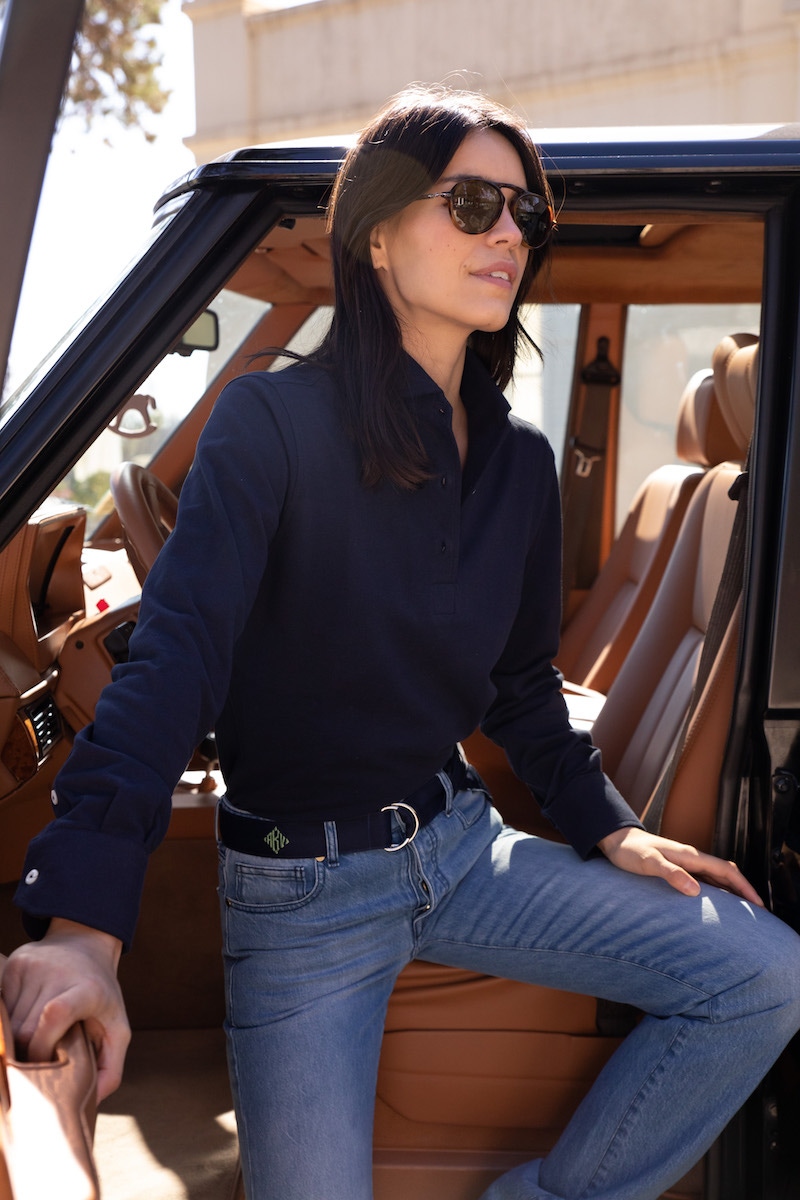 Made in Italy of pure, machine washable cotton fleece, the embroidered sweatpants are a keynote piece in his new "Casual Elegance" sportswear line. Fastened with a drawstring with no elastic hems, they eschew the amorphous slovenliness of conventional sweatpants in favour of a straight, medium-slim cut. On one of the two deep front pockets, Alexander Kraft Monte Carlo's increasingly recognisable, regal logo has been embroidered. Made in Italy from the same 100 per cent, super-soft cotton fleece is the final new addition to Alexander Kraft Monte Carlo, a piece which pairs perfectly with the sweatpants: the deconstructed tennis blazer in navy cotton fleece or ecru cotton. Packing all the sophistication of Kraft's tailored chalk stripe suits and tweed jackets, but with a feel to the wearer that's more akin to sweatpants for the torso and arms, the jacket is inspired by the tennis clobber worn between the wars by the likes of Fred Perry and Gottfried von Cramm. Completely deconstructed, its cut has been devised so that a refined silhouette prevails despite the lack of linings or other internal trappings. The logo, here, graces the breast pocket, whilst other neat flourishes include working button holes and an under collar strip of felt that matches the colour of the embroidery. "It can be dressed up with cream trousers and a dress shirt for a smart Riviera look, or dressed down with jeans, chinos or the sartorial sweatpants for a completely casual look with a dash of elegance," says Kraft. Versatility, indeed, underpins all the new additions to Alexander Kraft Monte Carlo: that, and a healthily gender-blind approach to comfy, casual and cool apparel for Summer.