'Merino Wool Swimwear Hangs Beautifully, Like A Well-Tailored Suit'
Roland Herlory, the Vilebrequin boss, is not wrong. This season the French label has partnered with Woolmark to craft a swimwear collection that has been cut with as much care and elan as a piece of Savile Row's finest.
Before he founded Vilebrequin with his partner, Yvette, Fred Prysquel travelled around Europe as a Formula One journalist, reporting on the legends of the day, including Graham Hill, Sir Jackie Stewart and John Surtees. One would imagine it was a glamorous time to be alive, jaunting from Monaco to the Nordschleife, in Germany, in the name of excitement — whether on the track or via the notorious playboy antics of the sport's heroes. But it was as nothing compared to the glitz Prysquel's brand embodied once its first store was opened in Saint- Tropez in 1971. At the south of France's coolest spots, Vilebrequin became the brand to wear by the pool, in the sea and at the bar, with the new jet set favouring the bright colours, flattering tailored fits, and relaxed elegance of the designs. In a short space of time the young brand came to represent this heady period and the figures who turned the French Riviera into their playground.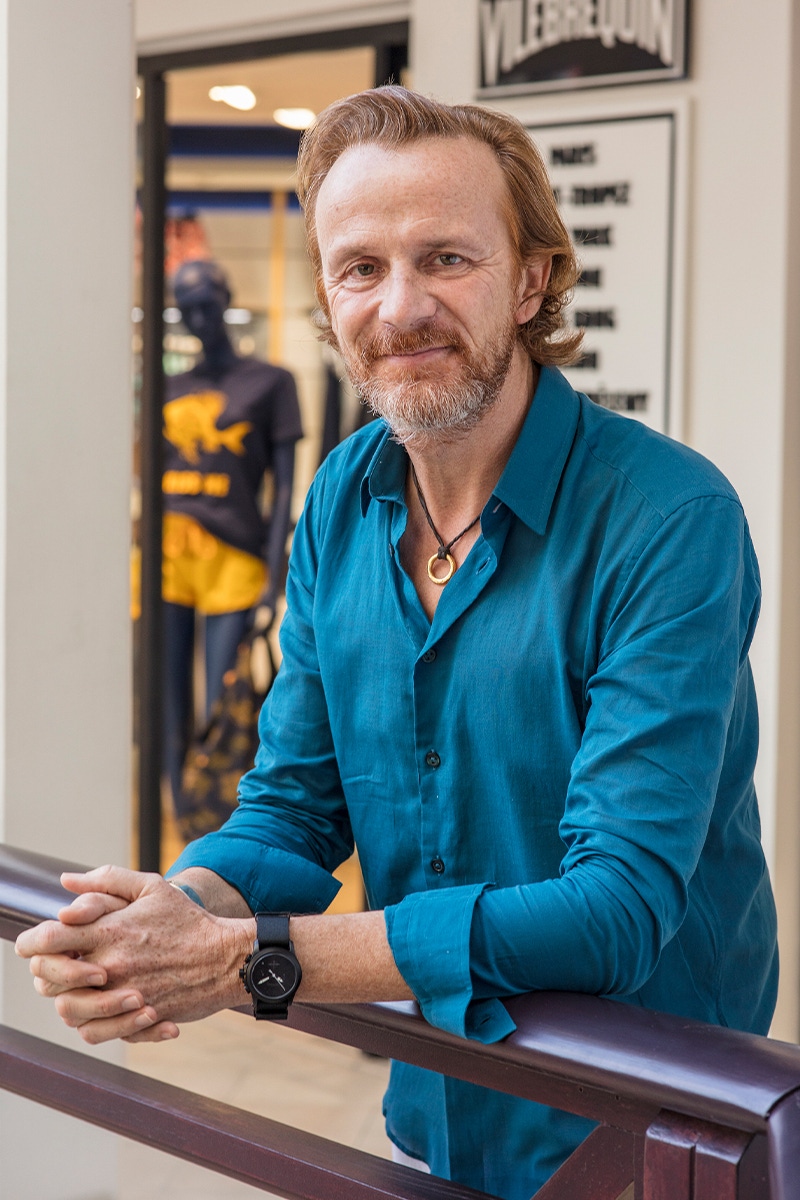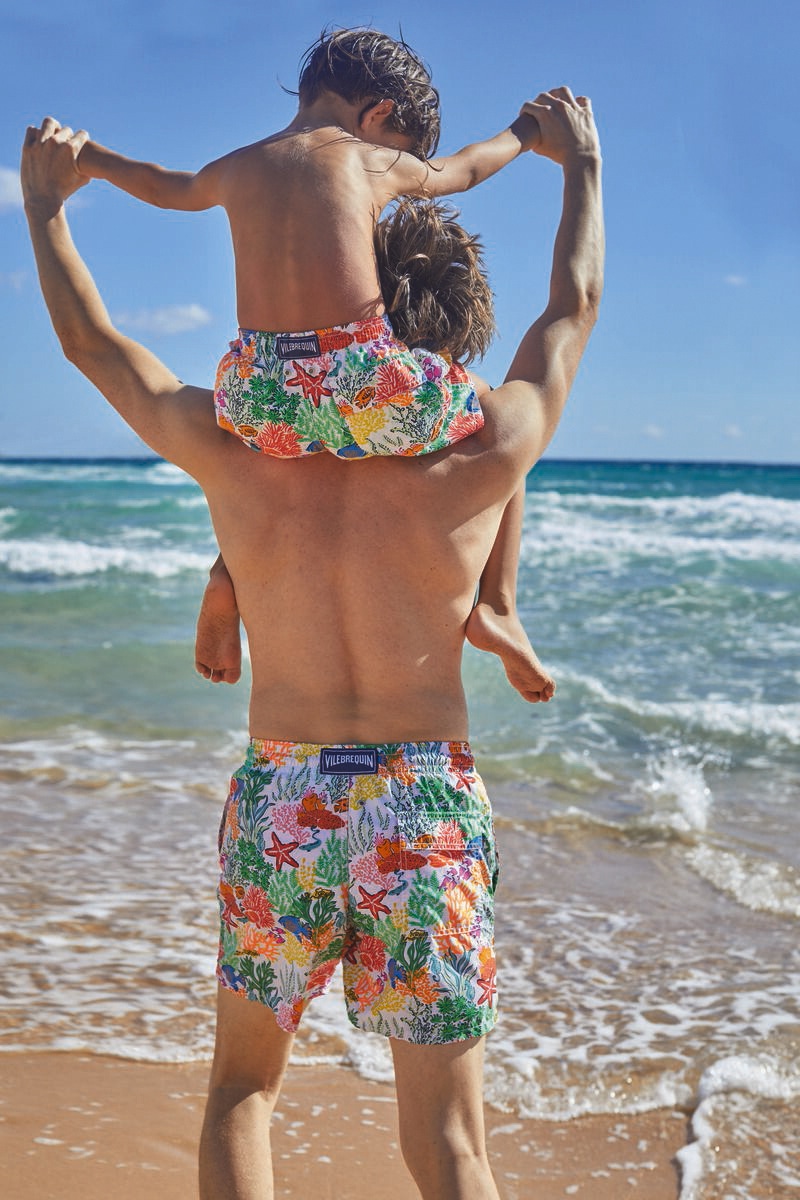 Vilebrequin has long been a go-to brand for colour and eclectic, patterned swim shorts, from their signature turtle motifs to collaborations with photographers such as Massimo Vitali, whose images have been emblazoned on Vilebrequin swimsuits. This season, though, the brand has collaborated with the Woolmark Company on a series of sleek, more muted designs inspired by the world's finest tailoring. The five-piece capsule consists of Prince of Wales checks, classic ginghams and luxurious fits, all crafted from Woolmark-certified Merino wool. As many as 32 steps were undertaken during the construction process, with paper patterns used to cut them in the same manner as a pair of fine trousers. But it is the sustainability element that is perhaps most impressive. Most brands use a nylon blend for their swim shorts, but Merino wool is kinder to the environment and, surprisingly, quicker to dry.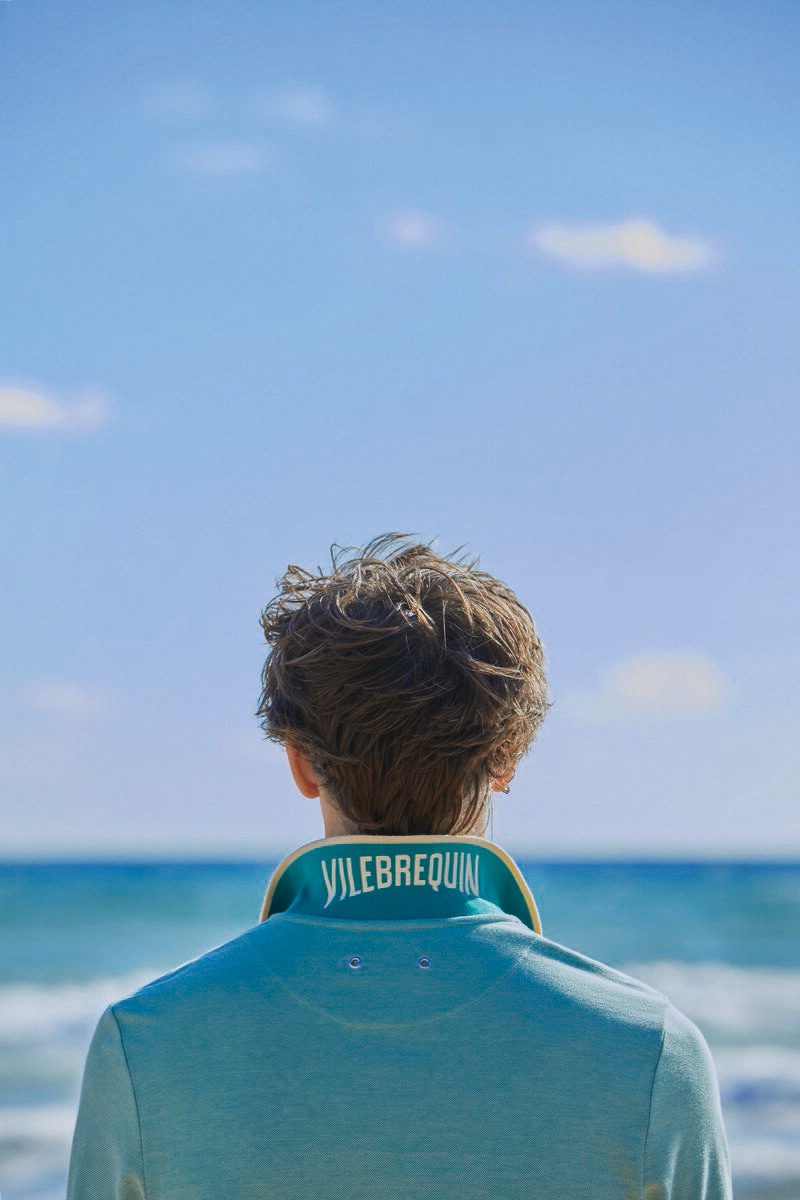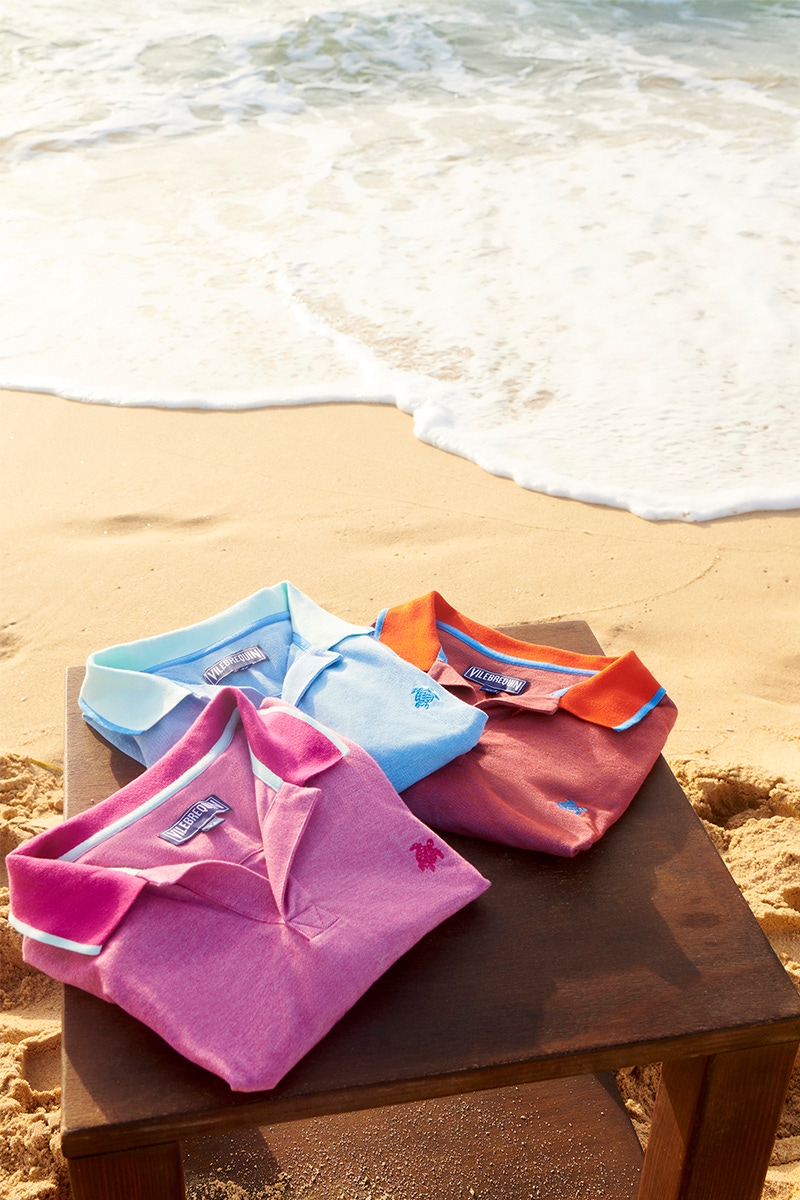 "At Vilebrequin, sustainability means several things. Firstly, and perhaps most importantly, it's about delivering high-quality garments. Take Vilebrequin swimsuits: they are engineered to last you a lifetime. To be loved, held on to, and then passed on. Everything from the mesh lining to the waistband and drawstring can now be replaced upon request. I've come to learn that the real meaning of quality is repairability. Investing in quality to extend a product's lifespan is a vital part of the eco-responsibility equation. We've also been taking a good, hard look at the fabrics we use. As of today, 100 per cent of our men's swimsuits are made from recycled fibres, while 93 per cent of overall production is sustainably sourced from recycled or organic materials." It is an impressive stat for any company. And despite Vilebrequin's seductive beginnings, and their embodiment of one of style's greatest eras, it might be their most impressive feat to date.
Read the full story in Issue 88, available to purchase on TheRake.com and on newsstands worldwide now.
Subscribers, please allow up to 3 weeks to receive your magazine.