Métier London: designing bags for life
Métier London founder Melissa Morris has raised the bar of craftsmanship, producing some of the most elegant, luxurious and functional bags we've ever seen.
Here at
The Rake
, we pride ourselves on finding and presenting brands who represent the highest level of artisanal craft and style. We don't do 'fashion' per se, with all its bells and whistles and seasonal churn of marketing trends. The only trend we're interested in is timelessness, which by definition requires ingredients such as classicism, sustainability, and craftsmanship. Hence I got excited when it was announced that we would be launching Métier London, the luggage maker of founder and designer Melissa Morris. Launched in 2017 with a collection of handbags and luggage for men and women, Métier London pairs a passion for classic luxury designs with an obsession for elegant solutions to modern problems. Stubbornly uncompromising in both beauty and use, each piece is a masterwork of juxtapositions—light but lasting; beautiful but purpose-driven; fresh-faced but armed with the wisdom of the ages. In short, Métier London is one of the finest bag brands I've ever set eyes on.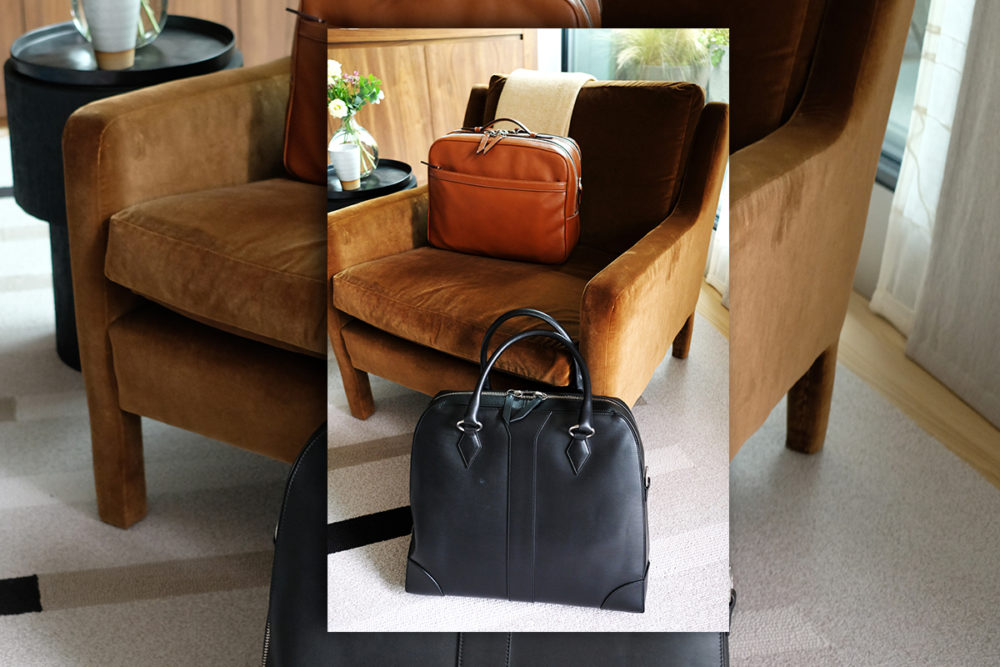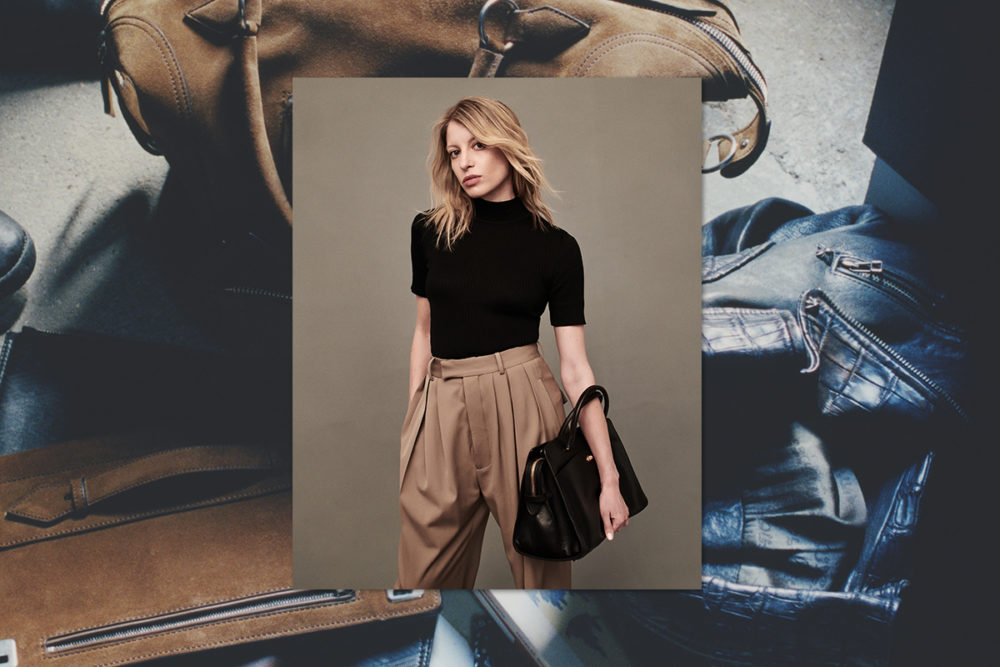 Inspired by vintage sports cars, Arabic architecture and mid-century design, Melissa engineers every element from scratch, to exacting specifications. The level of detail she goes into is remarkable, from the clever modular internal structures to the clasps which have been engineered to close with a click as satisfying as the door of a vintage sports car. Every single element of the design has been created with purpose. Métier London is hand-made by the highest-skilled craftsmen and women in a storied Italian Atelier. Every detail, from edge paint, to heat-sealed seams, to the precisely varying thickness of each layer of leather, is a point of personal pride for the man or woman whose hands have called it into being. It took three years to invent a process capable of producing Melissa's designs: lightweight but lasting; structured but slouchy; as much a pleasure to carry as to use. A single maker inside her atelier guides each piece from analysis of the sketch and 3D model to hand-fabrication of every stitch, pleat, and seam finish.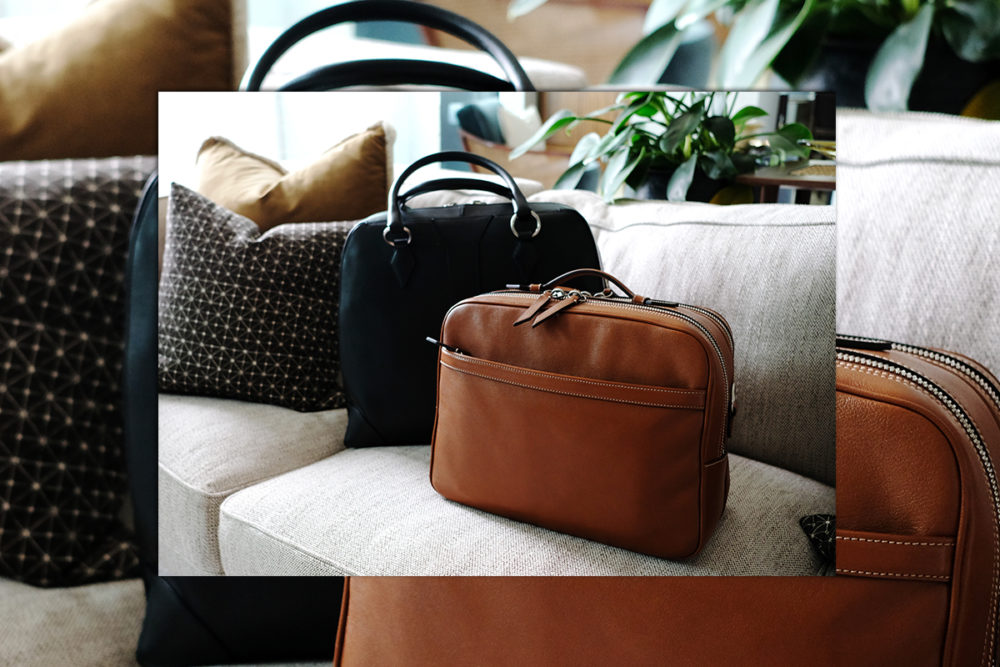 Multiple layers of varying thicknesses are required to achieve the correct amount of play in each item—like sides that will graciously give when worn against the body, or gently collapse without sacrificing the integrity of the entire piece. Extreme precision is required as even 1mm in the wrong direction can ruin the design. Hundreds of stitches, a precisely-placed stud, a cleverly-concealed buckle and strap—so much remains invisible to the eye but does the work of ensuring that the fine, natural leather won't pull or bunch when force is applied to the pressure points (like, say, the lifting of a handle). This is what Métier London's master craftsman calls "Invisible Luxury."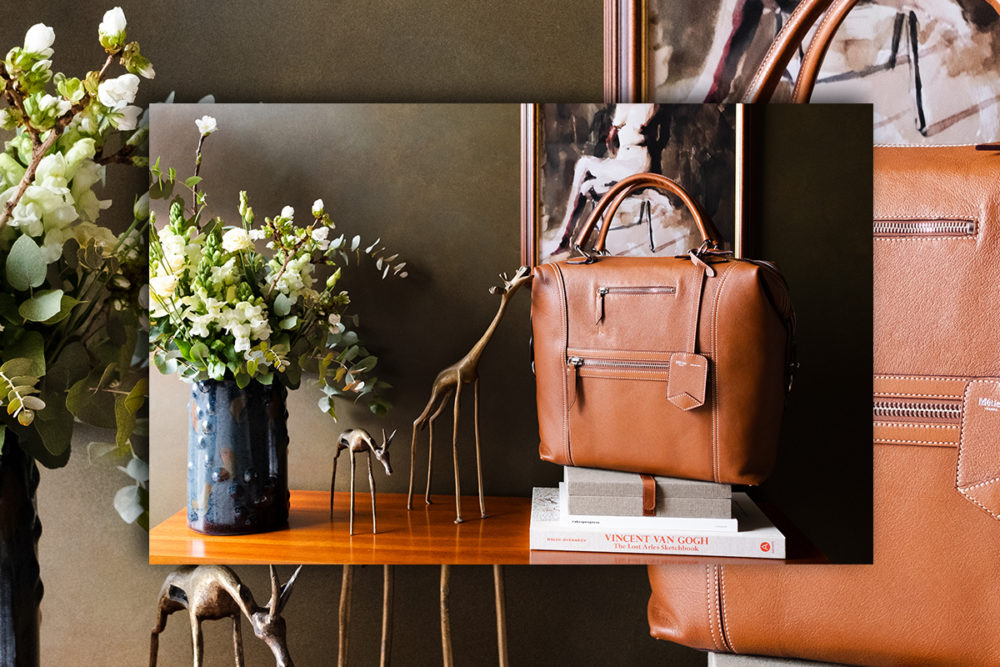 THE MATERIALS
Leather Métier London sources its leather exclusively through the most acclaimed tanneries in Italy and France. Treated with time in mind, this leather only gets more beautiful with age, acquiring softness, patina, and the unique personality that only comes with use. Canvas Métier London's own hand-stippled pattern is comprised of 36,000 unique dots in six varying iterations of the same shape. For the printing, slubbed linen undergoes a custom-developed, five-step process of manipulations to further the visual intrigue and sense of history in the fabric. Fittings All-brass fittings are tough but smooth, while the clasps close with a satisfying snap that calls to mind the handle of a vintage car door. Chain links lay flat like a classic men's ID bracelet.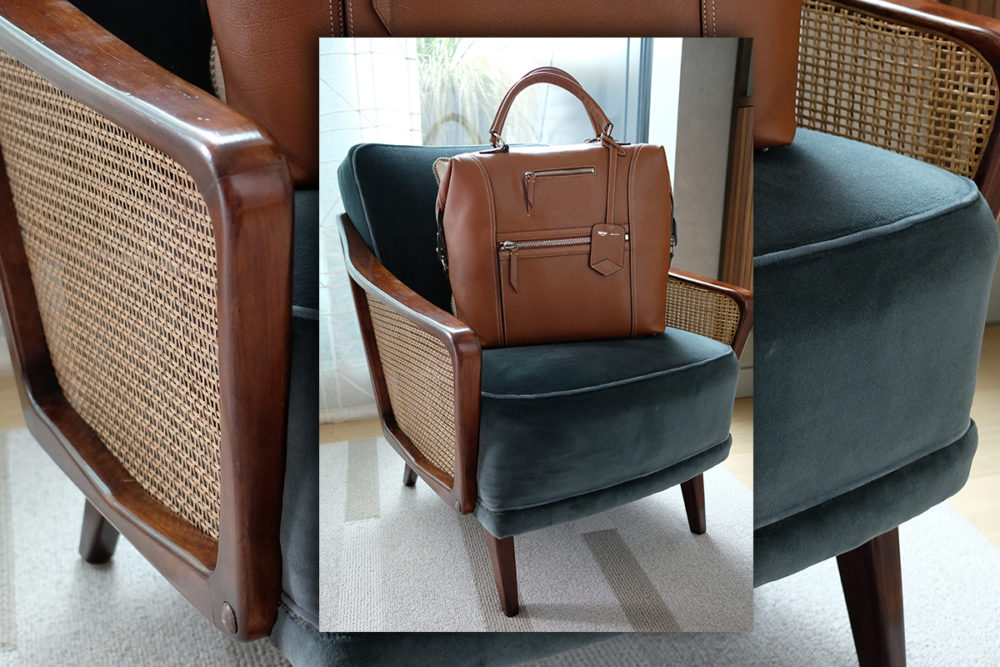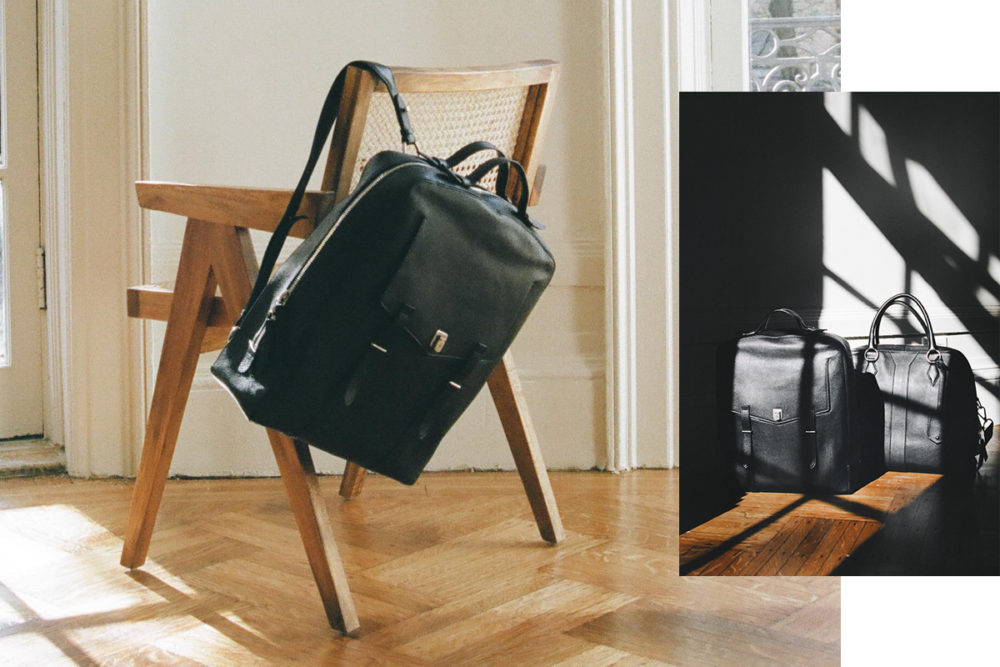 THE FLAGSHIP
Métier London's flagship, in the heart of Mayfair, was designed to echo the experience of exploring a Métier London bag itself. Inspired by antique sailing yachts, the store is lined in teaked walnut with clever drawers and closets tucked into unexpected places, marrying elegance and purpose in accordance with the brand's signature formula.