Meurtre et mode sur la Méd
Originally featured in Issue 38 of The Rake, the 1960 French thriller Plein Soleil – remade for a modern audience as The Talented Mr. Ripley – was a sartorial celluloid spectacle, a kind of anti-noir for which the adage 'clothes maketh the man' (or, in this case, the murderer) has never been more apt.
Plein Soleil is a film about clothes and killing – in that order. The basic premise of the 1960 French thriller – based on Patricia Highsmith's 1955 novel and remade as The Talented Mr. Ripley almost 40 years later – is a simple one: the poor Tom Ripley becomes friends with the rich Philippe Greenleaf, bumps him off, and seeks to pass himself off as the dead man in order to clean out his bank account and, for that matter, his entire life. Central to this extended holiday bromance gone very wrong, set against various postcard Italian vistas of yachting, piazza cafés and bachelor apartments, is Ripley's wearing of his victim's clothes. Indeed, the meta-narrative (for those who like such things) is this: beneath the actors wearing costumes to become characters are characters wearing costumes to become other people. Never has the expression 'clothes maketh the man' (in this case the murderer) been more apt. In one scene, Greenleaf catches Ripley – played by Alain Delon, the benchmark of French reserve and icy masculinity, tie undone and Gauloise sticking to his bottom lip – trying on some of his duds, the first hint of a creepy imitation. In another, the investigating police officer is questioning Ripley in his bedroom and leans against the wardrobe. Its door pops open, so accidentally as to make the viewer wonder whether this event is, in fact, off-script. Revealed briefly are all of Greenleaf's clothes – the makings of Ripley's alter ego, his Superman-about-town outfits. The officer closes it behind him without looking in, allowing Ripley's sartorial front to retain its magic power.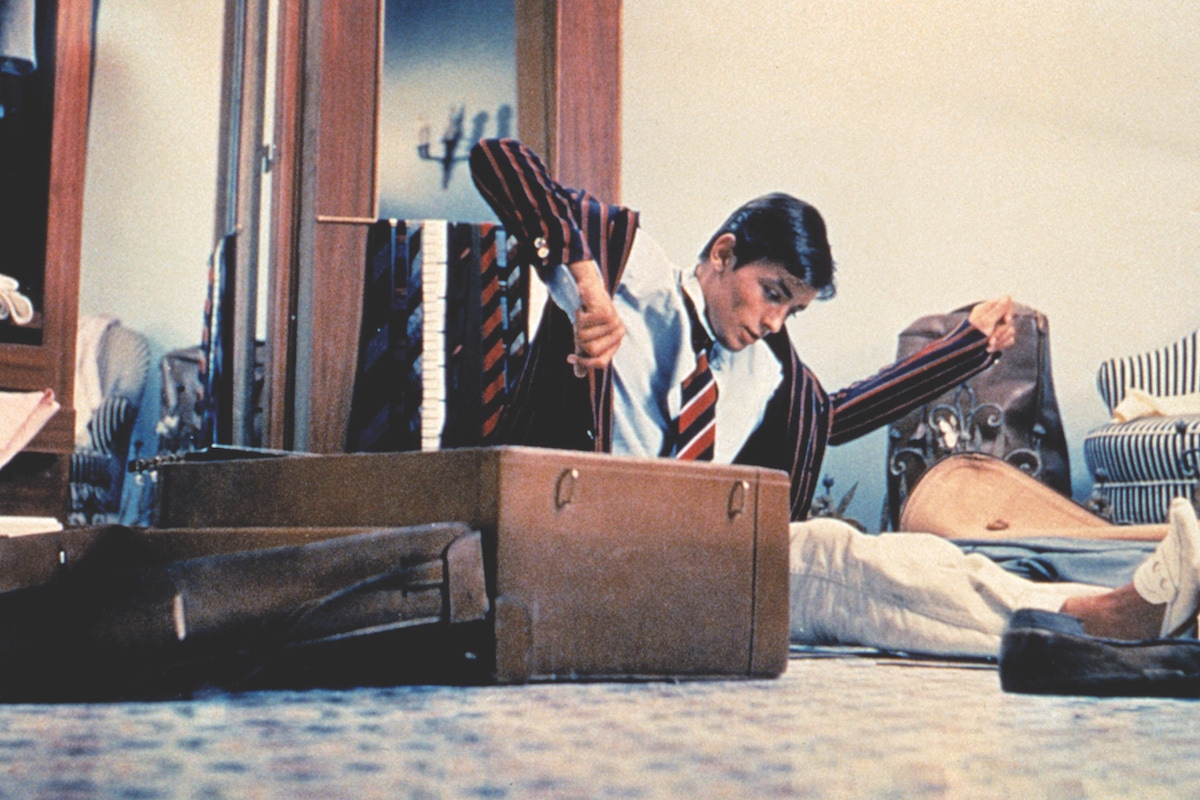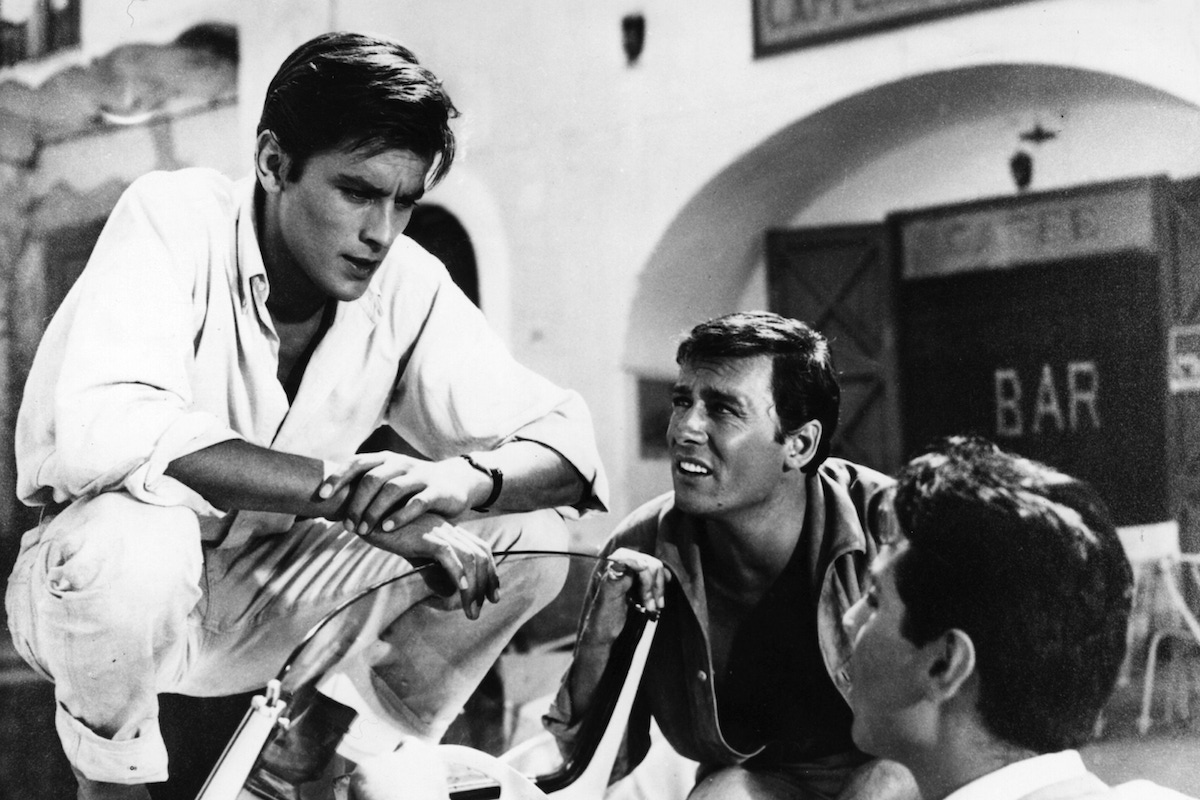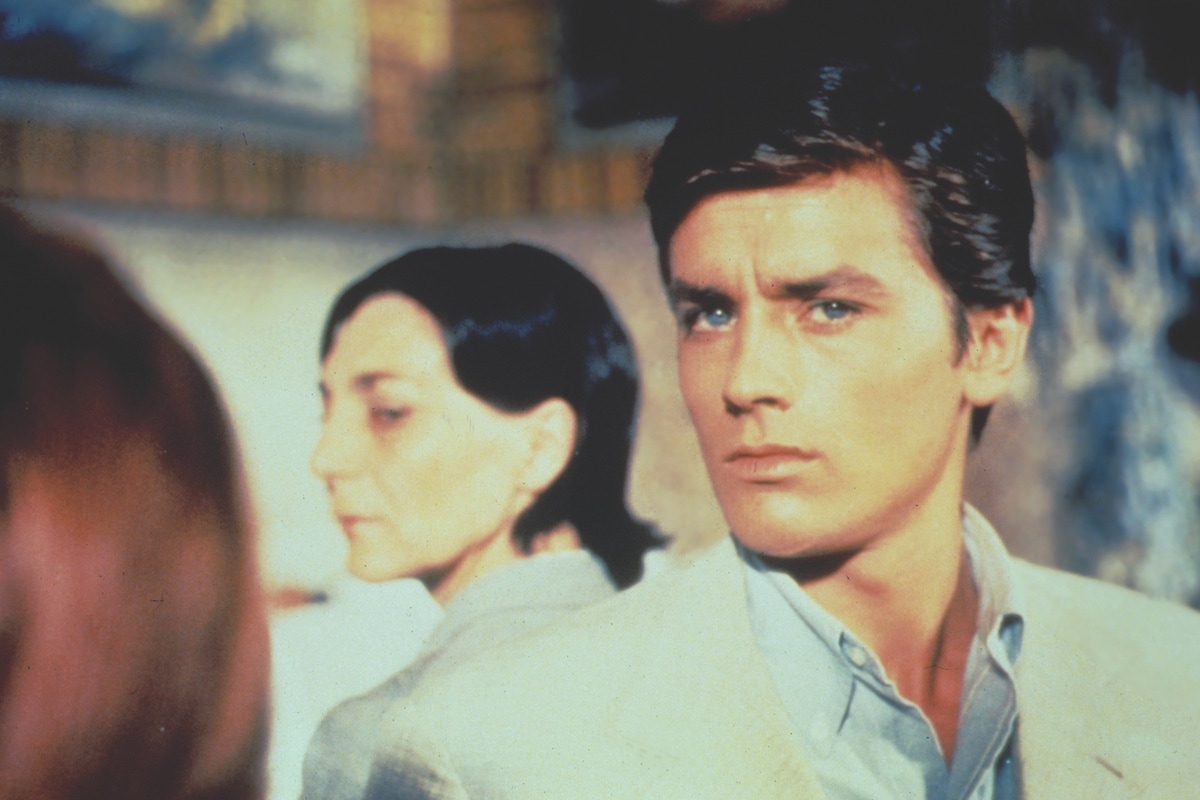 And what power, what clothes: the yachting scenes are a portfolio of polos, floral cabanas and blousey, linen shirts – worn artfully half-untucked, always unbuttoned to at least mid-chest, as though, frankly, one just couldn't be bothered to do them up – as well as off-white jeans and suede snaffle loafers, rolled khakis and espadrilles. The inhabitants of the café societies of Rome and Naples are all in muted grey, pale cream or blue shantung silk suits, worn with a plain contrasting shirt or tie, as though this narrative realm's moral light and dark were embodied in the clothes. Dark suits are teamed – in a way that would make an expert in dress etiquette blush – with white loafers. A sock is never to be seen. A striped boating blazer and a clutch of rep ties add to Greenleaf's jet-setting attire. Shirts come monogrammed, or at least Greenleaf's do (and not with a mere P.G. but Ph. G). Watch closely and you'll see that Plein Soleil is replete with these kinds of dressy details, as its restored version, released in 2013 and long overdue, helps to make clear. One extensive scene, in which Ripley wanders around a street market, seemingly for no real purpose other than to allow several, perhaps symbolic, close-ups of dead fish, is pure catwalk, with Delon/Ripley part male model, part maniac: he even strikes a somewhat clichéd pose, with his shirt sleeves rolled up and his blazer draped casually over his shoulder. (Maybe he is looking for a cheap three-pack of socks.) Even the final scene – spoiler alert! – in which the police catch up with Ripley while he is stretched out on a sun lounger cuts to black before his actual arrest. The film's final image? Ripley wearing trunks and Steve McQueen-y cardigan, strolling manfully up the beach.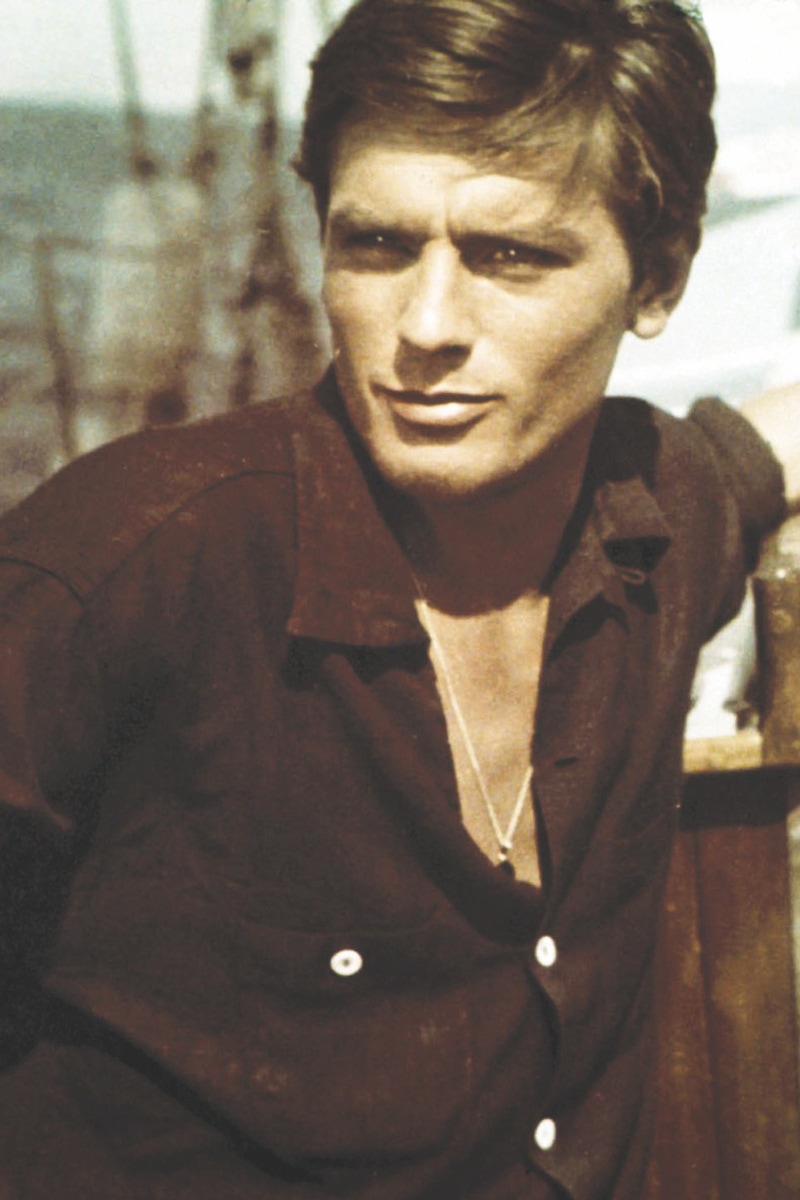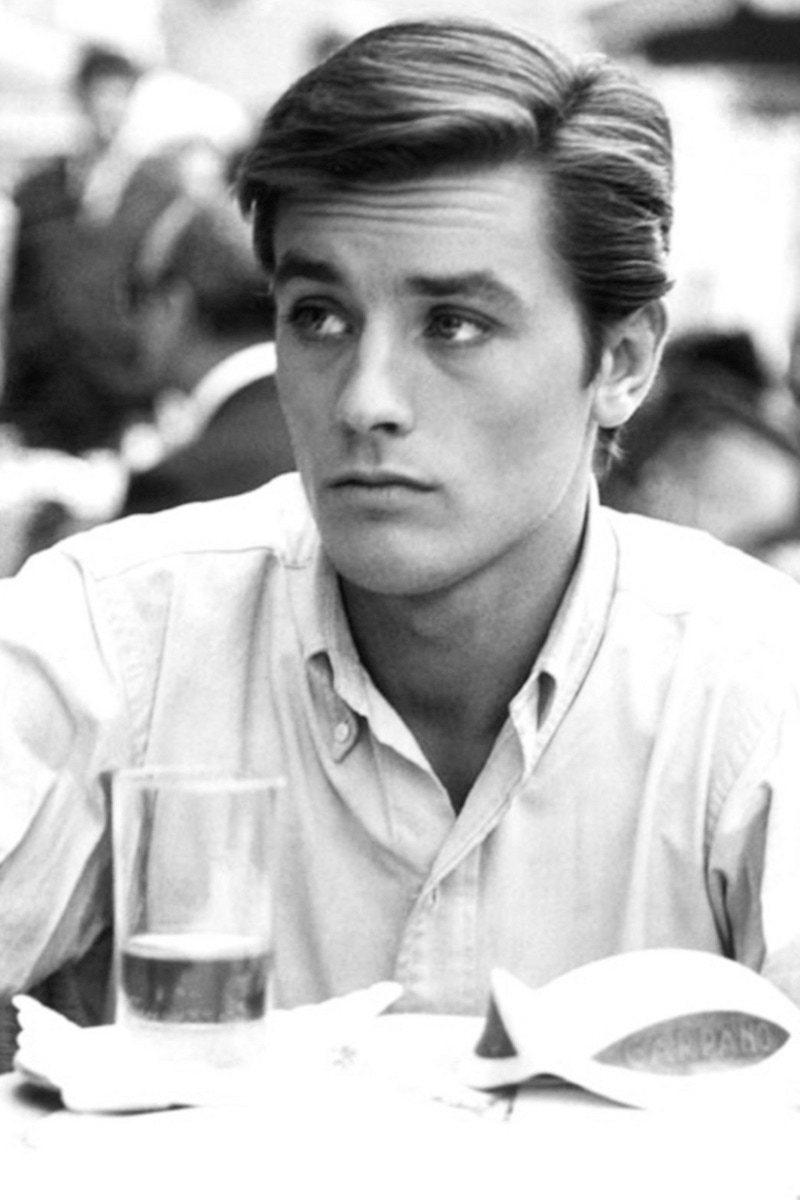 Certainly, the clothes and their collective resonance are all remarkably familiar, and not just because Tom Ford doesn't seem able to do up his shirts, either. It is as though director René Clément's film distilled the essential attire of the wealthy, sun-kissed gadabout of the early 1960s – people with enough income and leisure to see the world as a playground for louche and often rather bad behaviour – and presented it as the uniform to aspire to. The good taste is in the avoidance of loud patterns and a preference for luxurious fabrics; the style is in the somewhat self-consciously dishevelled way in which it is all thrown together. It is what the French, one has heard, call 'chic' – the nation's most important cultural export (baguettes not counted). Although Delon didn't dress himself for Plein Soleil – that was the work of costume designer Bella Clément – chic was something Delon knew he could sell: in 1978 he launched a successful fragrance, following it with clothing and accessories lines. But the film uses clothes on a deeper level too, to codify character – the differences in class, education and lifestyle – and to suggest how interchangeable these differences are, with a mere exchange of fabrics, to the outside world. Tellingly, Delon was originally cast as Greenleaf before a turn of events had him recast as the anti-hero, giving him his breakthrough role in the process.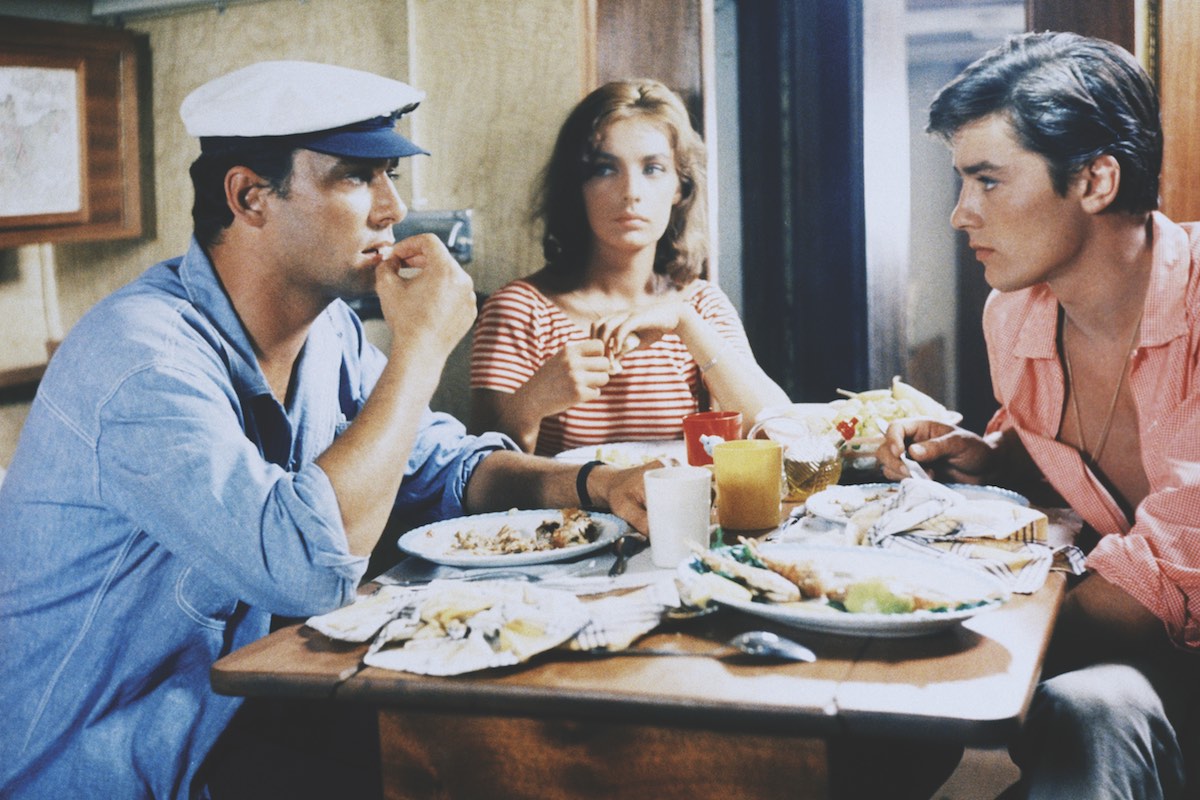 Indeed, when, following the adoption of Greenleaf's persona, Tom Ripley is forced to play himself again, his preppy, slightly-too-everyman blue button-down shirt – a stark contrast to Greenleaf's plush, blistering white numbers – makes a reappearance. When Greenleaf admonishes Ripley – "No, you can't come aboard [my yacht] in those shoes" – it's not clear whether it's their suitability for wearing on deck that is in question or their suitability, period. Similarly, Freddie, Greenleaf's obnoxious, equally well-off friend and the first to suspect that something is amiss, stands apart from the salubriousness of the two main protagonists' world – not to mention their half-undressed physicality – by dint of his style: a very 1950s tight-checked sports jacket and bow tie, suitable perhaps for the salons of an autumnal New York but out of time and place amid the sensuousness of the Italian setting. This is all the more so given how much Ripley and Greenleaf's clothing complements the surroundings: shades of washed-out white worn against the aged wood of the quay or the ancient stonework of the architecture, of blue against the Mediterranean sea, and of pale pink against the canvas sails of Greenleaf's yacht. The clothes are, of course, just part of a lush, travelogue-like setting. Highsmith described the film as "very beautiful to the eye and interesting for the intellect", as though the two had, until that point, rarely coincided on celluloid. While the director, Clément, was subsequently dubbed the French Hitchcock, his choice of rich locations made Plein Soleil a kind of anti-noir: noirish in theme and character motivation, perhaps even in acting style – Delon's stillness was akin to that of Robert Mitchum's – but un-noirish in both its glorious light-filled mise-en-sce`ne and in its wardrobe. No one here wears a fedora or mac or hides in the shadows on rain-soaked streets at night. Only two of the characters smoke. And one of them is dead at the time. Everyone, however, is dead cool. This article originally appeared in Issue 38 of The Rake.