Michael Douglas: Wonder Boy
An establishment maverick with a genuinely exceptional talent, Michael Douglas is a rare Hollywood son who transcends his family name.
"There is in his eyes, his jaw, his hairline, and his voice the memory of his father. But there is also something like his horror at being so like Kirk. What fuel for an actor!" It is a double-edged sword, as film critic David Thomson observed, to have Spartacus for a dad. But like Charlie Sheen and Kiefer Sutherland, Michael Douglas is a rare Hollywood son who transcends the family name. A genuinely strange screen presence, his slinky swagger and reptilian good looks have straddled the decades: lush mane, pursed cheekbones and a sarcastic whine-rasp as close to Jack Nicholson's as his father's. Michael's actor parents Kirk Douglas and Diana Dill split when he was seven (Douglas has suggested the contrast between his mother's home in Connecticut and his father's in LA honed his ability to shape-shift). He rejected Yale for the University of California in Santa Barbara, where he befriended Danny DeVito. By Douglas' own admission, producer success came early, actor success late. As a producer, he combined contacts with taste and ingenuity, particularly when he paired Czech iconoclast Milos Forman with Jack Nicholson for the adaptation of a Ken Kesey novel to which his father owned the rights. Shot in an Oregon mental hospital with certain patients hired to work on the crew, One Flew Over The Cuckoo's Nest remains a highpoint of post-war American cinema and one of only three films to win the "big five" Oscars. Building on the fearlessness of the plainclothes cop he played in seventies TV show The Streets of San Francisco, he swashbuckled with old friend Danny DeVito in jungle-romp Romancing The Stone (1984), a performance in the vein of Kirk's. But he defined and refined his persona in the eighties, a decade of paranoia and kitsch excess. Douglas cornered the psychosexual thriller, one of the prevailing genres of the time, and fell for vivid anti-heroines in two of the era's most iconic films, Fatal Attraction and Basic Instinct. Glenn Close boiled his bunny; Sharon Stone was his "fuck of the century" (her appraisal of him was more restrained).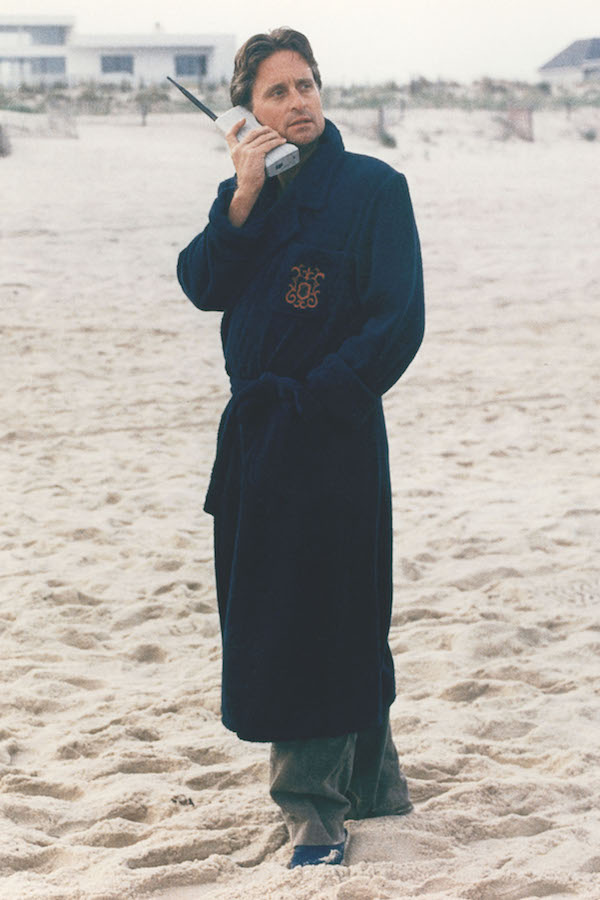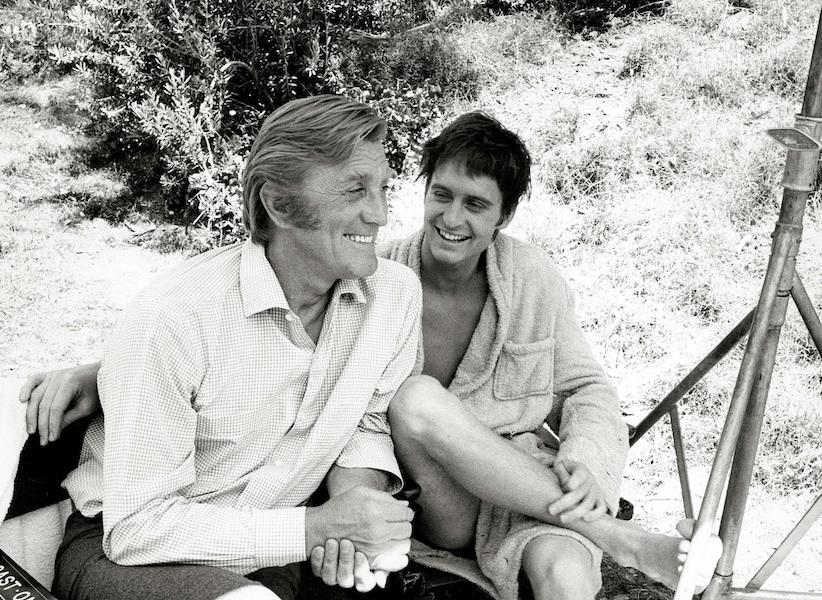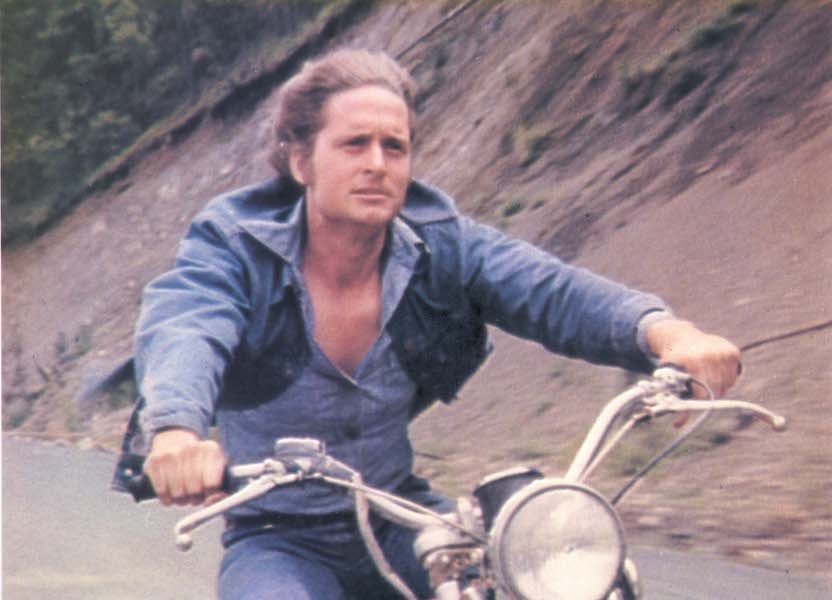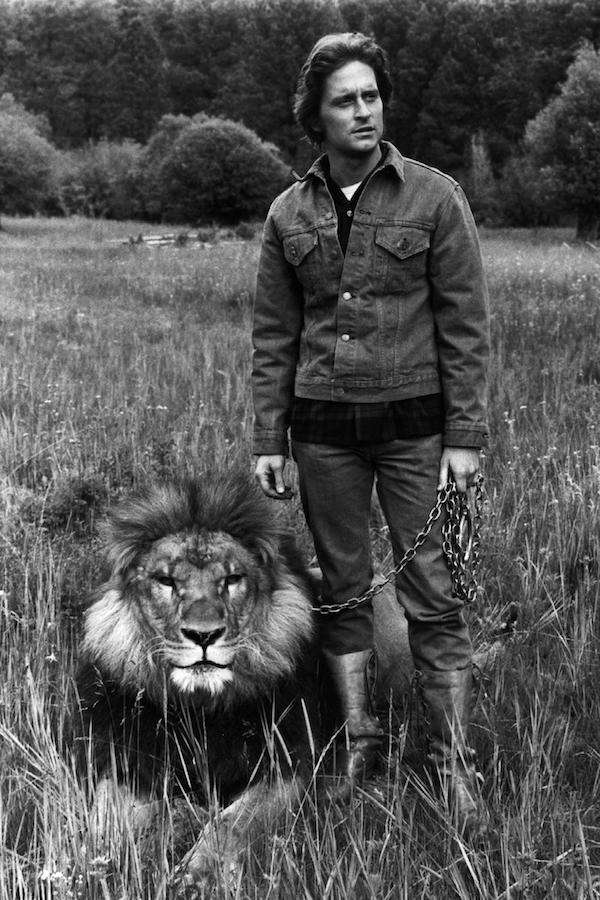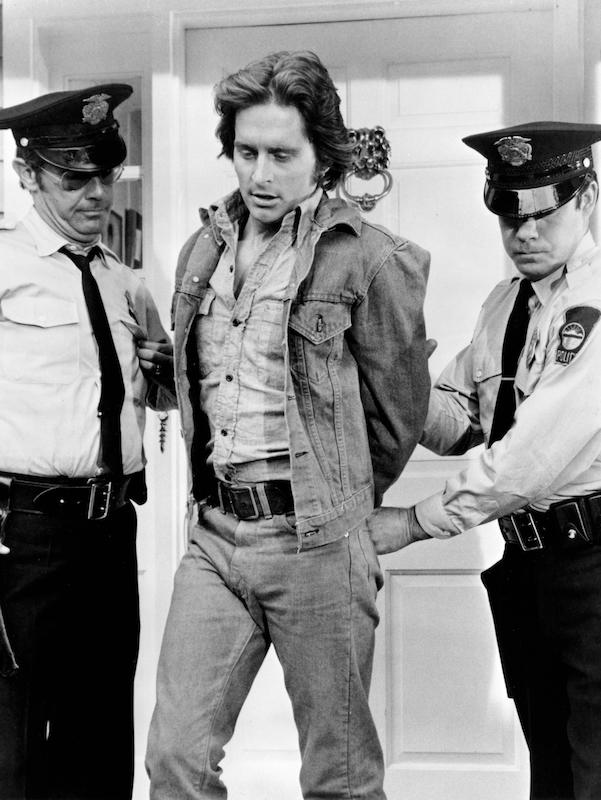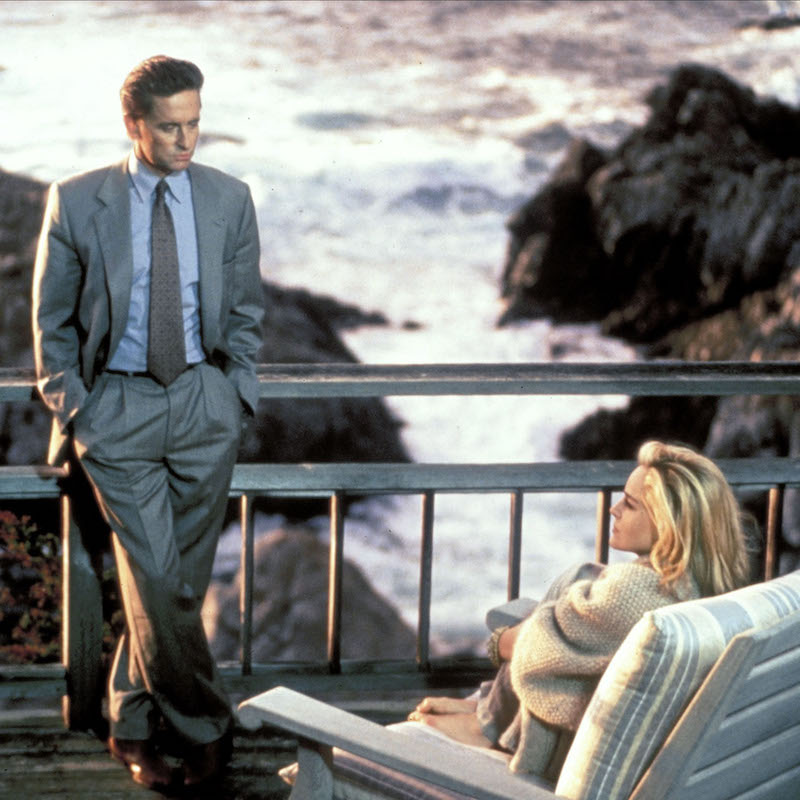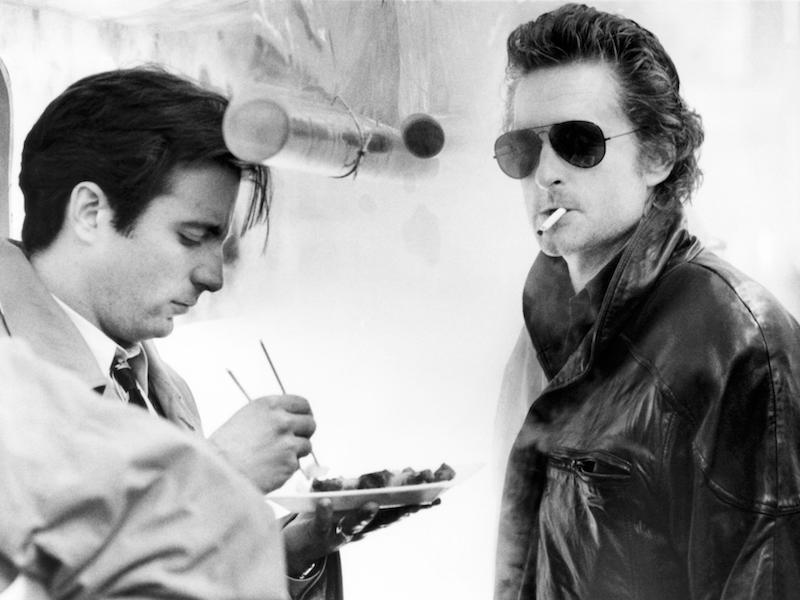 And then, in 1987, came Wall Street, which cautioned against greed the way the other two did against lust. Opposite father-and-son Martin and Charlie Sheen, Douglas's Gordon Gekko embodied recession-era eighties machismo: the braces, the hair, the long tie, the two-tone shirt, the slippery self-preservation. Gekko's style and philosophy have influenced Pat Bateman, Jordan Belfort and god knows how many city boys across the world: "Greed, for a lack of a better word, is good… Greed clarifies, cuts through, and captures the essence of the evolutionary spirit." When Douglas beat old friend Jack Nicholson to the Best Actor Oscar, his speech thanked his dad for helping "a son step out of the shadow". Lower on the financial food chain was his character in Joel Schumacher revenge drama Falling Down (1993), a low-status engineer who loses his job, flips, and waves a gun at anyone who gets in his way (diner staff who refuse him breakfast; golfers who don't let him "pass through"). It's vintage Douglas, deadpan and deranged. The baroque humour the film finds in a quiet man on the verge of a breakdown foreshadows the likes of Breaking Bad and, again, Douglas tapped into the anger of the times (the film wrapped the day the Rodney King riots began). Some of his most textured work came at the turn of the century. He confused fantasy with reality in David Fincher's prescient immersive thriller The Game, fought drugs on two fronts as a judge in Steven Soderbergh's Traffic and balanced creative impotence with adultery for Wonder Boys, a liked if not adored Michael Chabon adaptation (Douglas called the critical reaction a "fucking disgrace").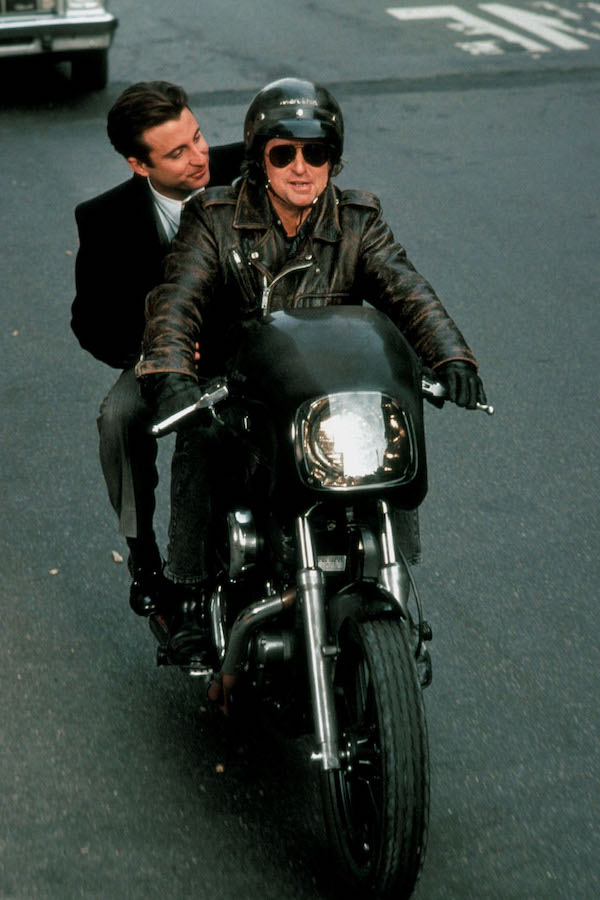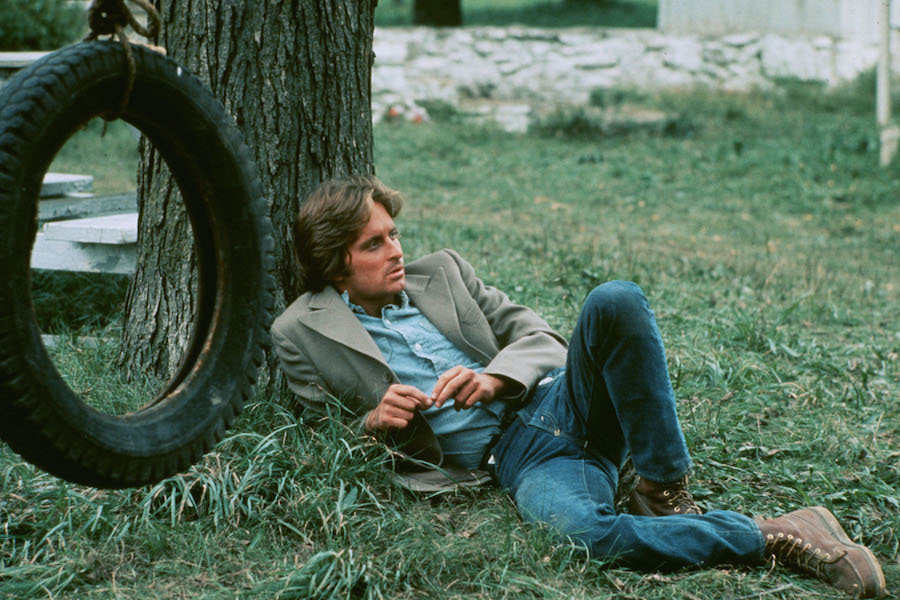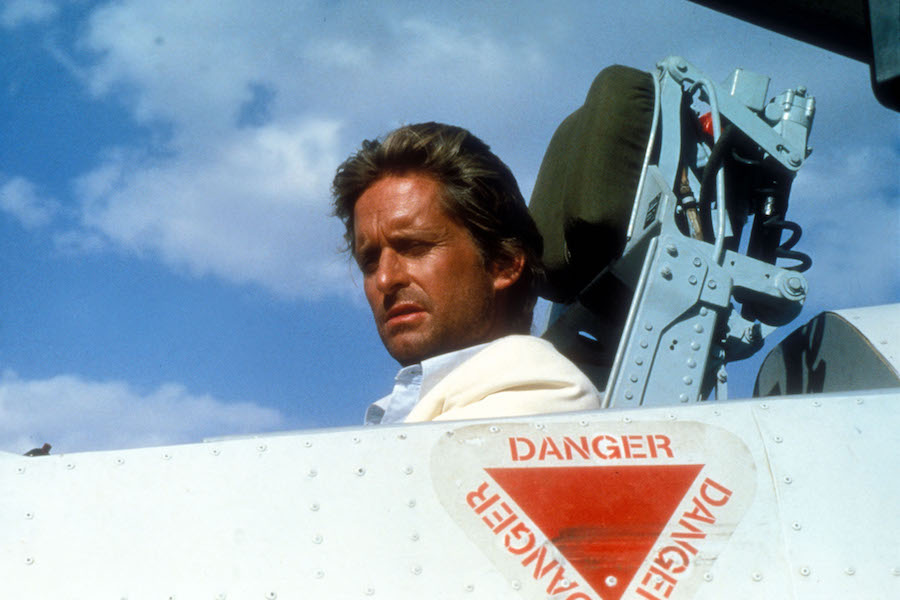 However, his late masterpiece, another collaboration with Soderbergh, was his Liberace in
Behind The Candelabra
. It's a voluptuary of a performance, playfully sad, a torch song of grimaces and sparkles that blurs lust with paternal yearning. He's had quite the life off-screen, too. He was three blocks away when John Lennon was shot in New York. In 1992, he went to rehab to combat addiction, allegedly to sex. After a first marriage to Diandra Luker, he married Welsh actress Catherine Zeta-Jones, a sensation at the time due to the 25-year age gap, though they are now held up as one of Hollywood's happiest couples. In 2009, his son Cameron was incarcerated for selling crystal meth (there's a sad parallel between the "good night Cameron, I love you" Douglas wishes his son in his 1987 Oscar speech and the hope to be allowed to see him he expresses in his 2013 Emmy speech for
Candelabra
). With characteristic tenacity, he survived tongue cancer, a disease he suggested he caught from the act of cunnilingus (a theory doctors refute). Conscious the rags-to-riches story would never wash with his background, Michael Douglas has by necessity plotted a weirder career narrative for himself, one that revels in moral ambivalence. But he has a gift for relatable sensation, what Thomson calls "a grasp of comedy in passion", and an unusual sensitivity to the spirit of the times ("I'm a contemporary guy", he once said of his refusal to do films set in the past). His father Kirk turned a heroic 100 last year. At 72, Michael Douglas is a dark establishment maverick, a fulfilled prince of palatial kitsch whose emotional hunger mirrors Liberace's words to Matt Damon's Scott: "I want to be everything to you… Father, lover, brother, best friend." Greed, for want of a better word, is good.