Michael Hill on Reinvigorating the Drake's Flagship Store
The Rake speaks with Drake's Creative Director Michael Hill about their beautifully redesigned and recently reopened flagship store, and discovers how he plans to craft the brand's future with it.
2017 marks the 40th year in business for Drake's, and during that time the brand has evolved from a small scarf and tie wholesaler into one of the most distinctive voices in English tailoring. This week sees the opening of Drake's overhauled flagship store in London's Clifford Street, and for Creative Director Michael Hill, it represents a culmination of the growth and development that he has spearheaded during his tenure. "It really felt about time," Hill tells me. "We clearly are a slightly different business in some respects to the one we were back then [when Clifford Street first opened], not least in terms of the different product categories that we now work with."
Those differences to the business - Drake's evolution from artisanal accessory maker to fully-fledged menswear brand - are reflected in the changes to the refurbished space. "I think we needed to break up the space and experience a little bit and give ourselves the opportunity to curate some wardrobes, rather than having a bank of shirts, a bank of jackets and so on. If you think of things like tailoring, something as simple as having an area that's a little more private, a little more intimate and a little softer, frankly, gives that sort of possibility to the customer." Hill says that the most important factor is that the space balances feeling special with feeling comfortable; a little lived in, perhaps. "I think we'd love it to be a bit of an oasis for customers - something that they can touch and feel and enjoy and sit in. I'm sure they won't
exactly
feel like they're sitting in their sitting room, but it would be nice if they did feel that level of comfort."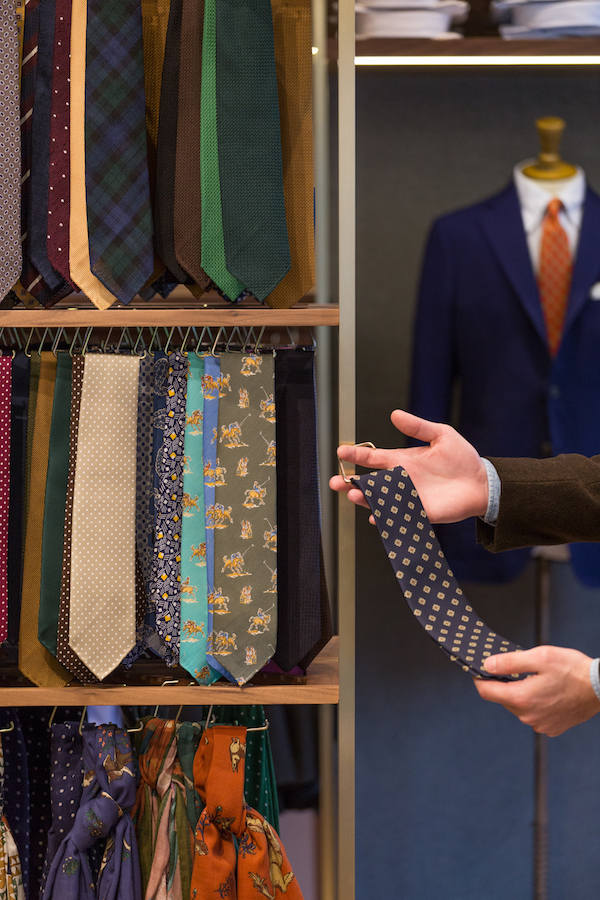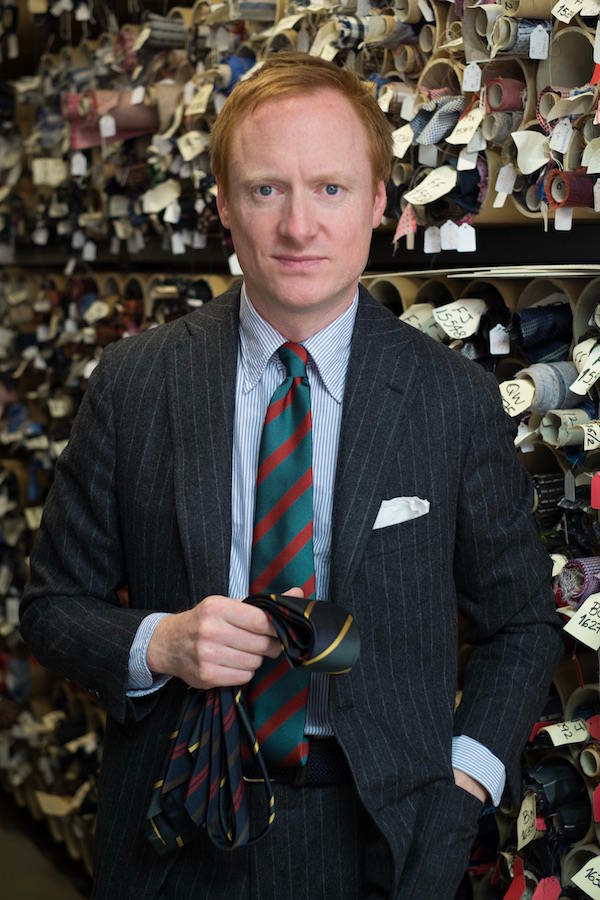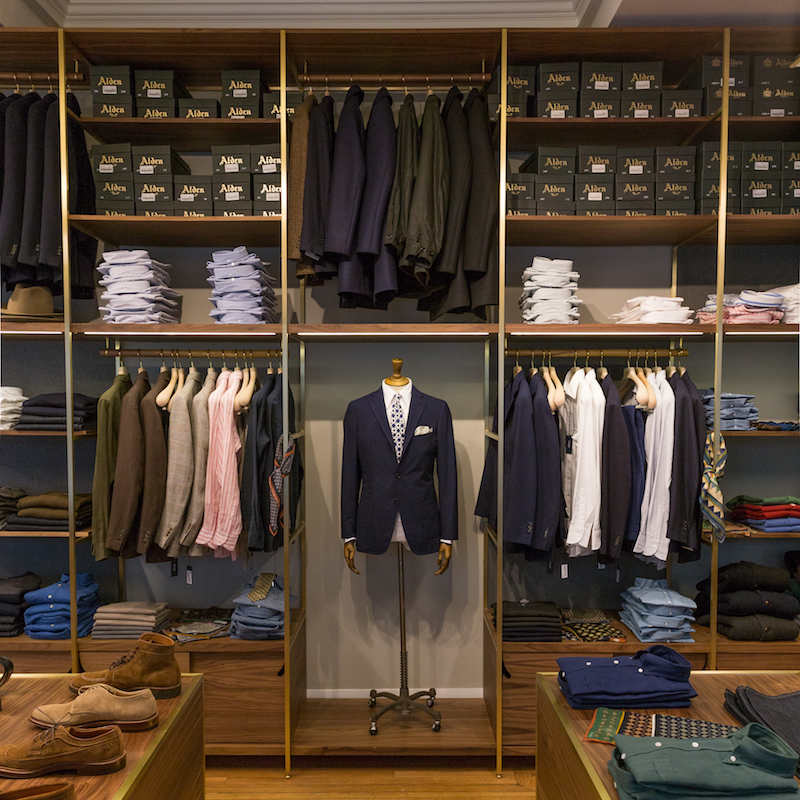 This new space will also set the blueprint for Drake's new forays into international retail, first in Ginza, Tokyo and then in New York's Crosby Street, due to open this June. "Whilst we don't want every shop to look exactly the same as the others, I think it's important that there is a degree of consistency. With what we had, as lovely and charming as it was, it wasn't something that was easy to replicate. [The new stores] will have these idiosyncrasies that work with the buildings and the various locations, but there will be, if you will, a common thread running through."
The fitout itself still carries much of the same handwriting as the original store, something that Hill says was integral to its design. "The atmosphere was something that we were happy with and we didn't want to go away from that. I don't think it's a million miles away from how we want people to feel towards the clothes. Sartorial but somehow comfortable and relaxed." Many of the materials have been carried over from the previous space, yet their implementation more refined and confident - a brand vision, rather than a collection of found pieces.
"We've maintained the brass and European walnut that we've used previously, we've kept the timber floor and we're continuing to use leather" says Hill. "We're consistent in that regard. We also have a flannel panelling to some of the shelves, in a classic grey Fox Flannel, which I think has a nice resonance in terms of our reverence for cloth." In true Drake's style, there are also some smart pops of colour, and indeed the whole space feels much more like an extension of the brand's offer. Elegant and tasteful, yet also wonderfully tactile, it's a space that captures the brand's guiding philosophy of relaxed elegance, and one that shows that despite its 40 year history, Drake's is really just getting started.
Drake's, 3 Clifford St, Mayfair, London W1S 2LF.