Miles Ahead
Not just a jazz genius, Miles Davis was also a sartorial chameleon, easily carrying off the Ivy League Look and slim-cut European suits with ass-kicking charm.
Late in his career, Miles Davis stopped playing the stark, haunting ballads that had been one of his trademarks. He loved them too much, he said, to go on playing them when they were no longer in style. Throughout his four decades in jazz, in which he was at the forefront of every major innovation, Miles Davis always shunned the stale and the hackneyed — what he called "warmed-over turkey." This artistic integrity, this determination to be unpredictable, to stand for the new and to take risks, is key to understanding Davis's chameleon-like role as style icon. Under "The Warlord of the Weejuns," the headline for the liner notes for a 1965 greatest hits collection, celebrated Esquire writer George Frazier called Davis "a truly well dressed man," but someone the average man would be foolish to emulate. "I'm not advocating that all men aspire to dress like Davis," Frazier writes. "That would be unrealistic, for it is this man's particular charm that he is unique."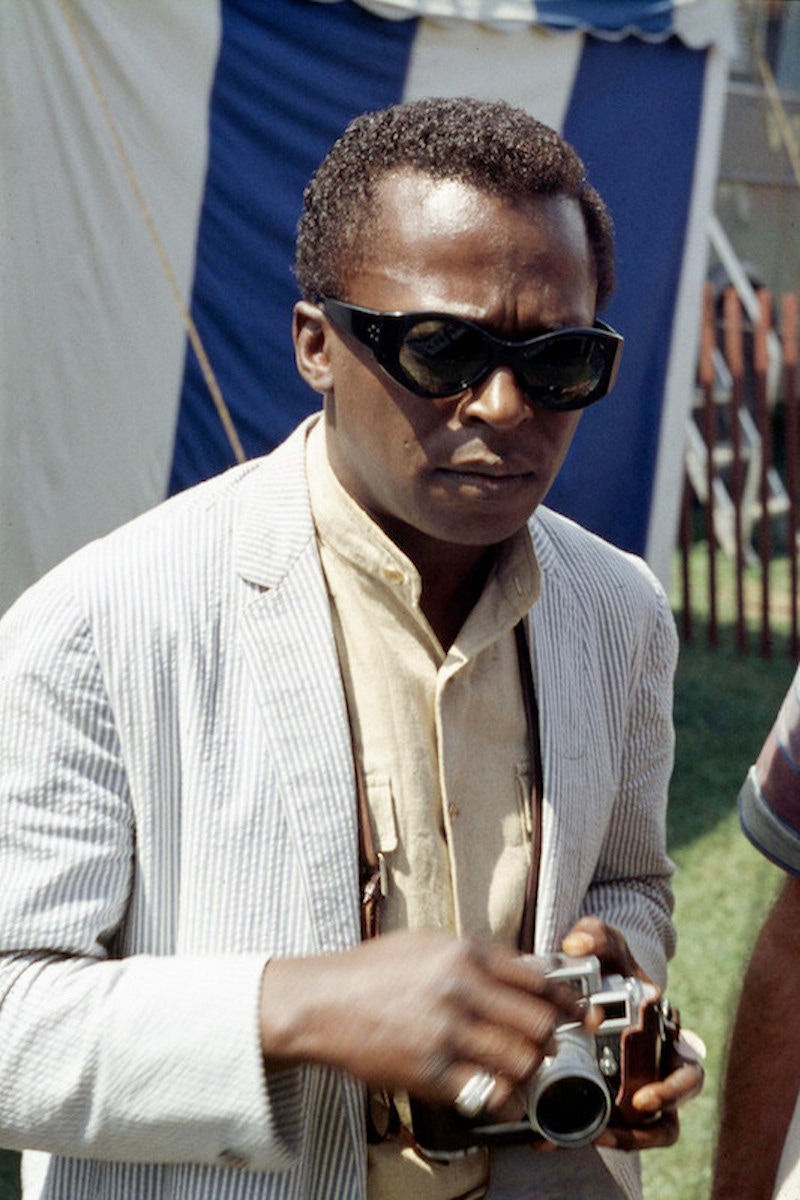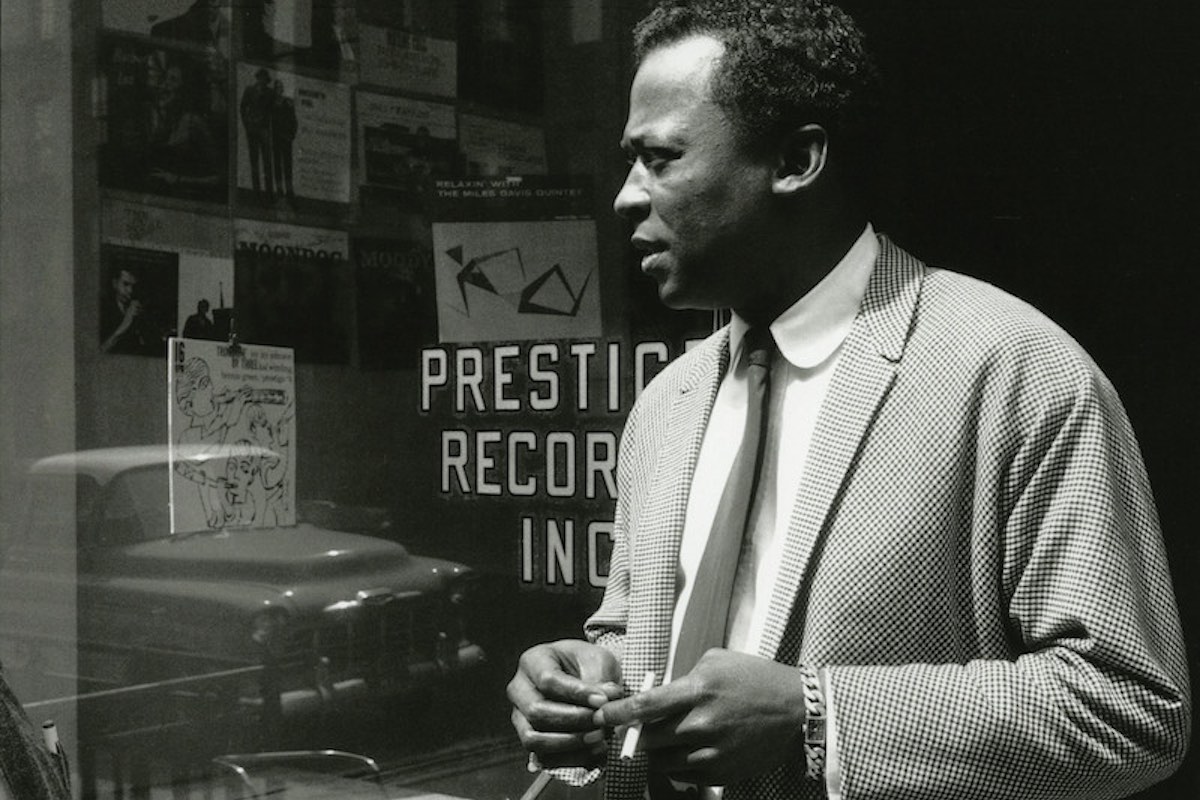 In fact, Miles Davis should be every man's sartorial role model, for he achieved what few others do: epitomizing changing eras while crafting an individual style. Davis was no stick-in-the-mud wedded to a lifelong look, but nor was he a malleable fashion follower taking orders from the marketplace. He was perennially a man of his times yet ahead of the pack, wearing, as Down Beat magazine wrote in 1960, "what the well-dressed man will wear next year." It wasn't always that way. When he joined the St. Louis musicians' union at age 16, he was too poor to be ahead of the curve, and had to settle for secondhand Brooks Brothers suits from the local pawn shop. Miles thought he looked sharp ("clean as a broke-dick dog" was his exact expression), but hipper cats like Dexter Gordon didn't agree. Miles writes in his autobiography: "Dexter used to be super hip and dapper, with those big shouldered suits everybody was wearing in those days [1948]. I was wearing my three-piece Brooks Brothers suits that I thought were super hip, too. But Dexter didn't think my dress style was all that hip. [I said to him], 'Why, Dexter, these some bad suits I'm wearing. I paid a lot of money for this s***.' [Dexter replied,], 'Miles, that ain't it, 'cause the s*** ain't hip. See, it ain't got nothing to do with money; it's got something to do with hipness.' "So I saved up forty-seven dollars and bought me a gray, big-shouldered suit that looked like it was too big for me."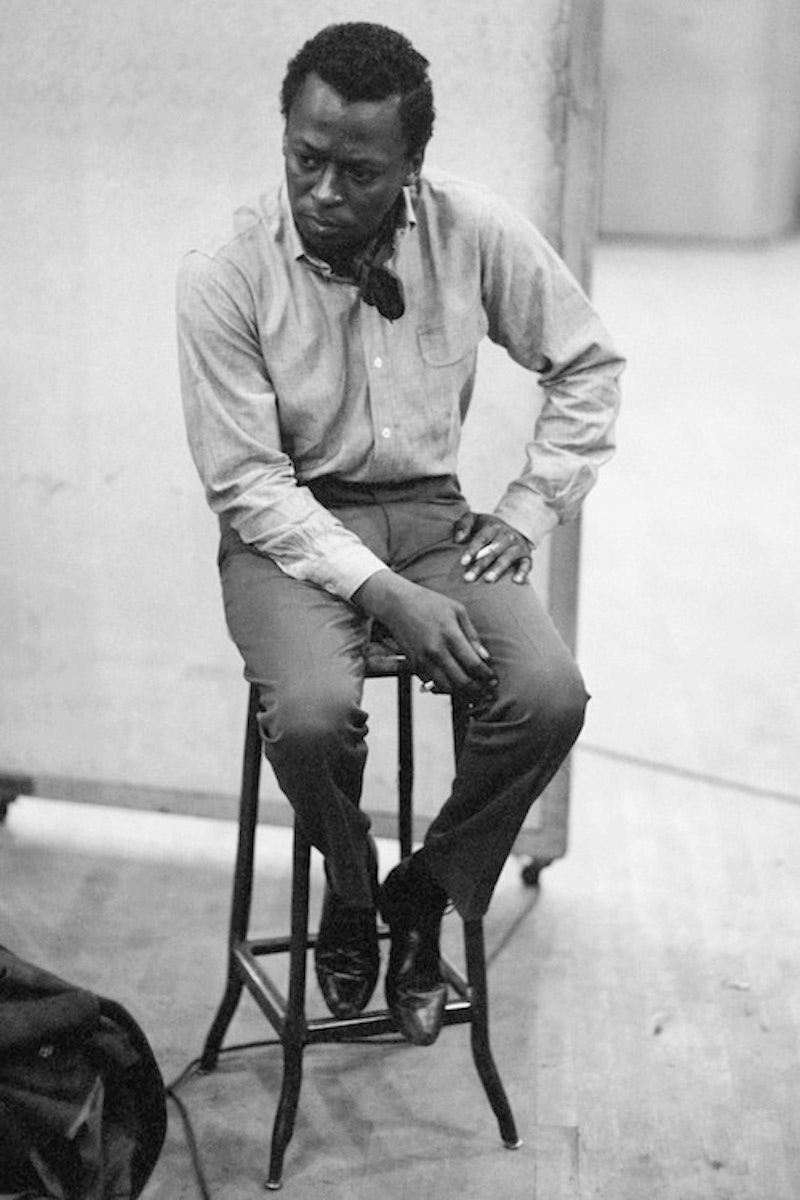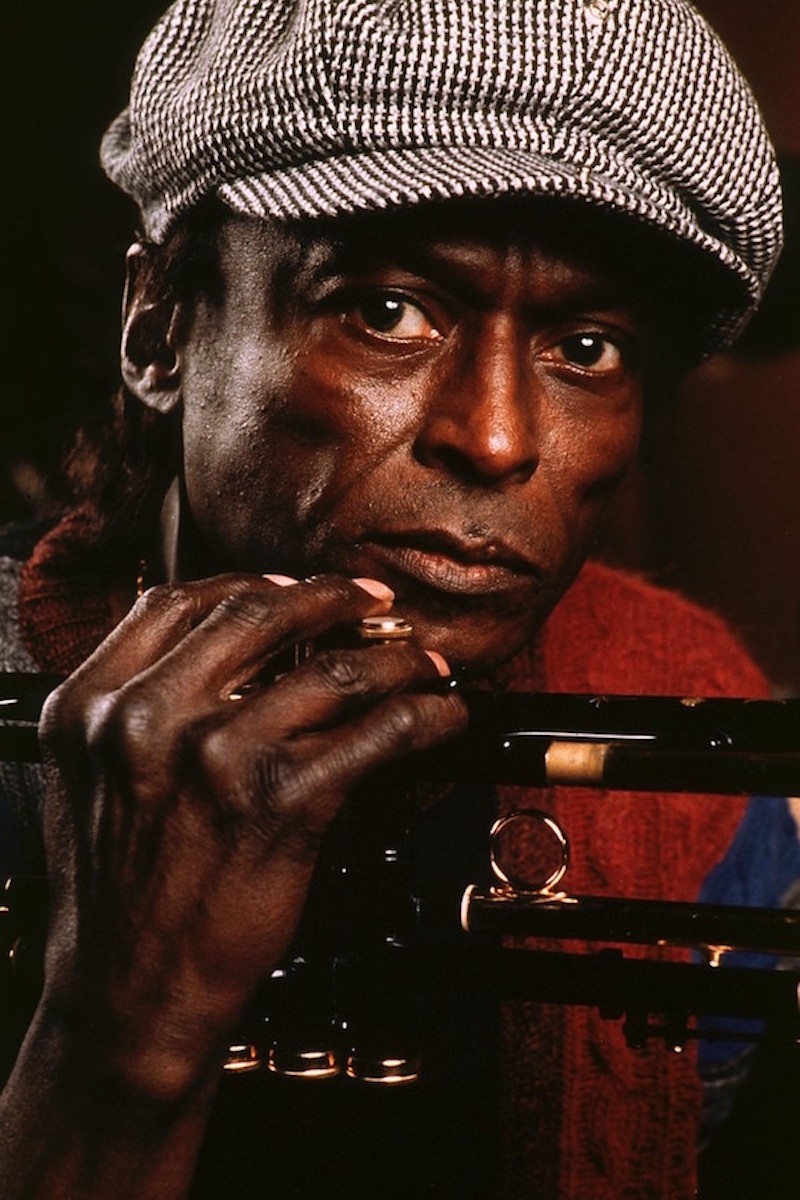 In 1955, Davis signed his first major-label deal, with Columbia Records, and just as the silhouette of his suits changed from broad to natural shoulders, so did Miles begin setting styles rather than following them. "In the mid-'50s, Miles to the Ivy League Look in fashion," writes jazz historian John Szwed, "having his clothes made at the epicenter of preppy fashion, the Andover Shop in Cambridge's Harvard Square, where tailor Charlie Davidson dressed him in jackets of English tweed or madras with narrow lapels and natural shoulder, woolen or chino trousers, broadcloth shirts with button-down collars, thin knit or rep ties, and Bass Weejun loafers. It was a look that redefined cool and shook those who thought they were in the know." It was during this period — the time of groundbreaking albums such as "Round About Midnight," "Miles Ahead" and "Porgy and Bess" — that Davis became the iconic figure he's remembered as today. Here was the "evil genius of jazz" hunched over his trumpet, his jackets cut specifically for his slouchy playing posture, his back to the audience, never once addressing the crowd, and frequently leaving the stage while bandmates took their solos. But Miles' arrogance and aloofness only added to his allure. As Farah Jasmine Griffin and Salim Washington note in their recent book "Clawing at the Limits of Cool," while Miles' coolness and glamor were rooted primarily in his music, "they were more than bolstered by his physical beauty and sartorial elegance, his complicated relationships with beautiful women, and most of all, his take-no-shit attitude." This attitude could elevate the most commonplace clothing items to artistic expressions in their own right. Take the simple white buttondown shirt Miles was photographed wearing, sleeves rolled up, during the 1959 "Kind of Blue" sessions. "The shirt is tucked neatly into his pants," write Griffin and Washington. "He is tight and fit, in full control, in top form… an aesthetic statement.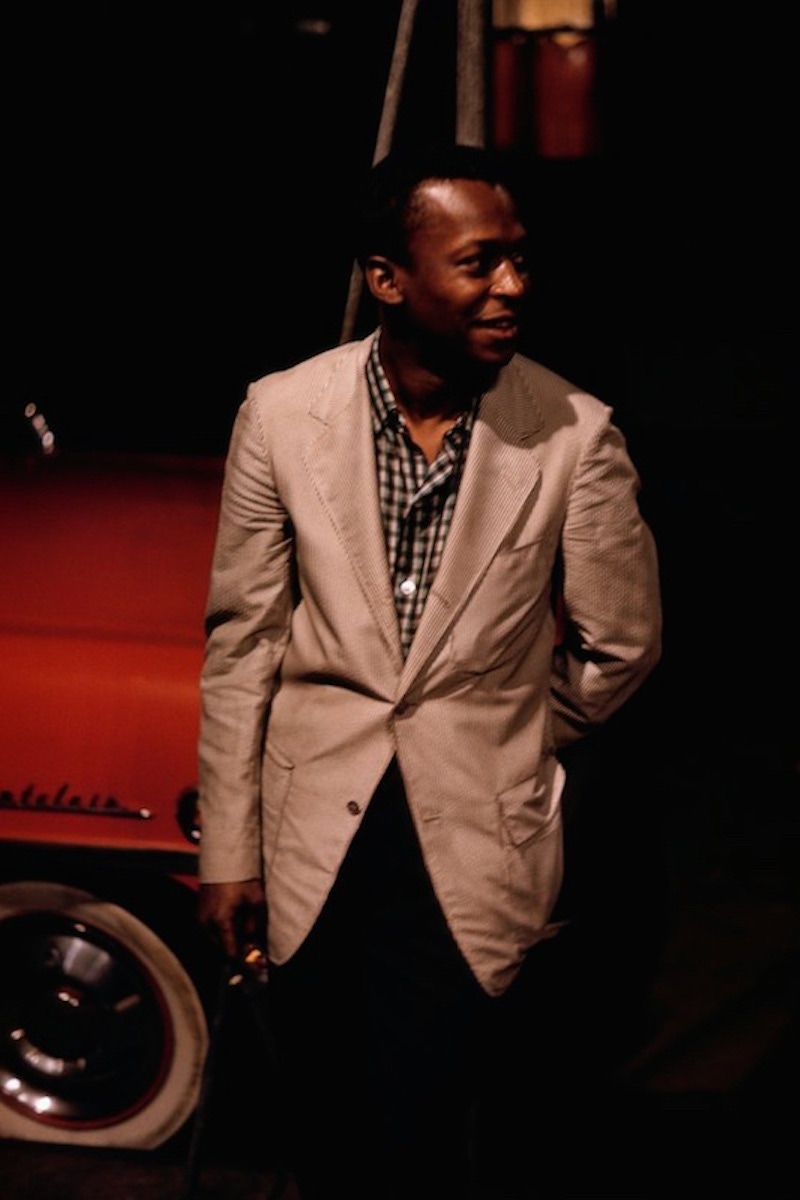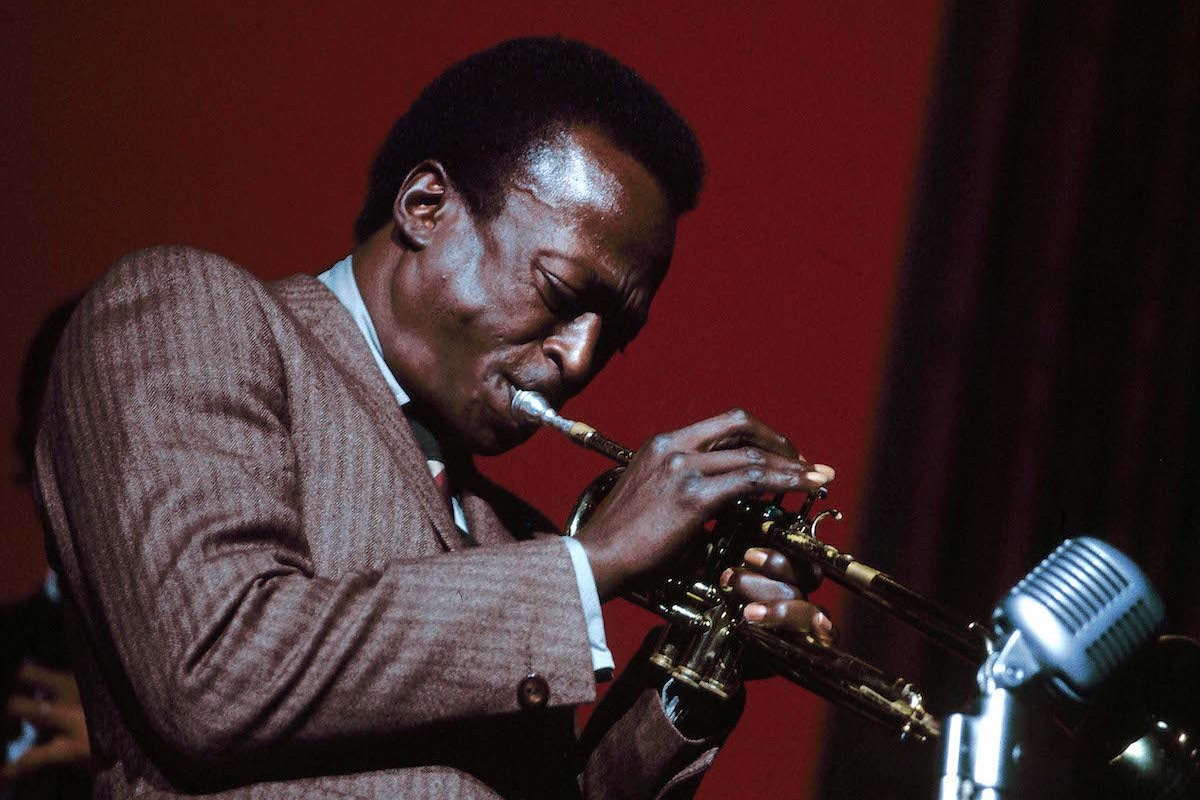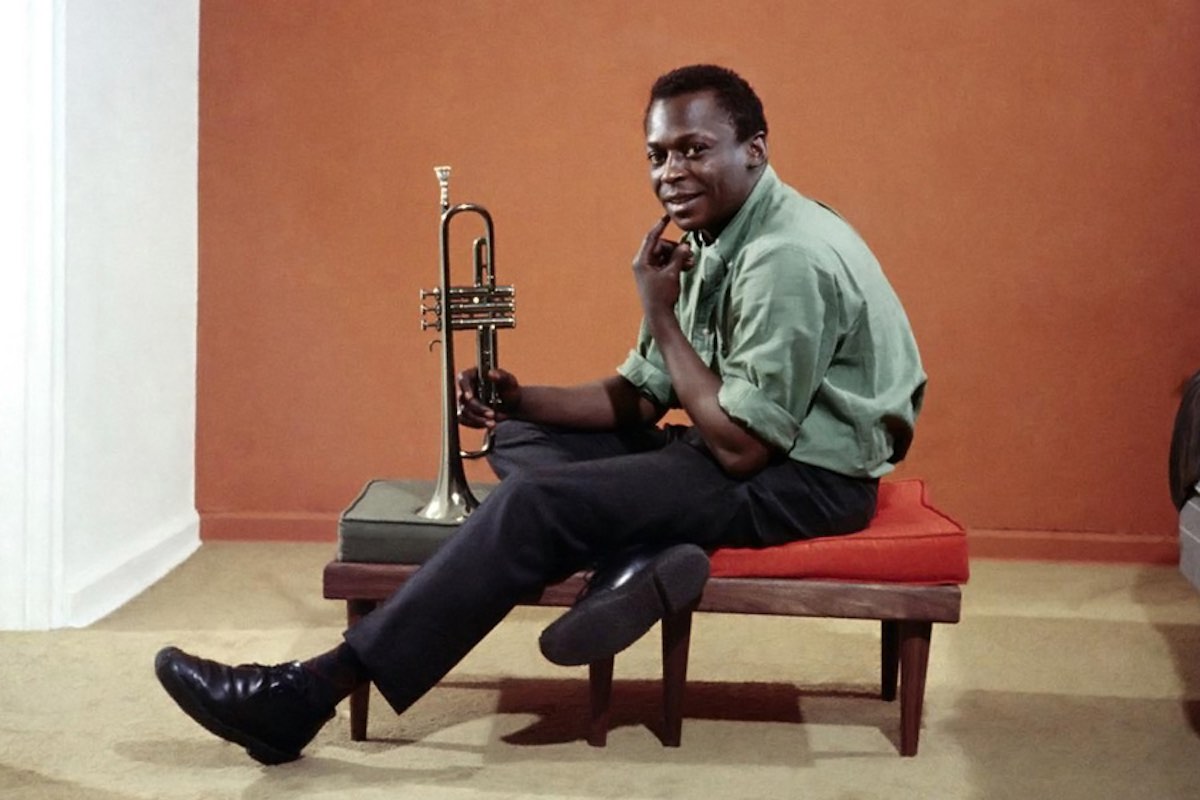 Though he admired legendary dressers like Fred Astaire, Cary Grant and the Duke of Windsor, Miles' true role model was the boxer Jack Johnson, whose fine clothes, fancy cars and beautiful women seemed to unify his lifestyle into a coherent statement. "For Miles," write Griffin and Washington, "the music is the central component of a larger aesthetic project that includes fashion, painting, boxing and self-creation." By 1960 Miles was a GQ fashion plate and on Esquire's best-dressed list. Ever ahead of the pack, he'd already moved on to slim-cut European suits. Press releases for upcoming concerts detailed the sartorial as well as musical program. A 1961 press release for the Randall's Island Jazz Festival outlines Miles onstage and backstage outfits, which included  a one-button beige pongee suit, a pink seersucker jacket, and handmade doeskin loafers. What a man loves often destroys him —  or at least drives him to distraction. In a famous 1971 photo by Anthony Barboza, Davis stands in front of a walk-in closet overflowing with scarves, belts and boots, an avalanche of paralyzing options. In "The Down Beat Miles Davis Reader," Keith Jarrett remembers visiting Miles at his apartment, "and he was in his room with all his clothes, and he was looking at this wall-to-wall closet and wall-to-wall shoes. And he'd come out of his room with one thing on, and then he'd go back in, and then he'd come out of his room and he'd have something else on." When Miles finally left the apartment, he scoffed at his life's curses, muttering, "Bitches and clothes, bitches and clothes!" He'd finally decided what to wear — if only for a day.
Originally published in Issue 6 of The Rake. Subscribe here.