Moore Than Meets The Eye: Lorne MacFadyen
Few actors have covered so much ground so swiftly, or made such a strong impression so early in their careers as Lorne MacFadyen, whose forthcoming role as English national treasure Bobby Moore is set to propel him to even greater heights...
The Rake has always held those individuals who are prepared to totally commit to their chosen art form in high regard, whether a shoemaker, tailor, maître 'd, cellar master or indeed a performer. Lorne MacFadyen, the Scottish actor who has been taking the British dramatic scene by storm of late, epitomises this rakish sense of commitment in just about every way. Since graduating from the prestigious Royal Conservatoire of Scotland last year, Lorne has worked ceaselessly across a number of roles for both stage and screen. Following a breakthrough performance as Walter Granger in Five Finger Exercise at the Print Room Coronet in London's Notting Hill Gate at the start of the year, he's starred in two ITV hit dramas, namely Grantchester and The Level. Perhaps his most hotly anticipated role to date, MacFadyen will also portray the iconic Bobby Moore in John McKay's television drama Tina & Bobby for ITV in early 2017, and the challenge of playing a character who is little short of mythic in British sport-obsessed circles has not been lost on this ambitious young actor. His performances thus far have been magnetic to say the least, emanating an understated strength and a depth of emotional understanding that is undoubtedly rare to see. Though he seemed at once relaxed and playful when we met and chatted a few weeks ago, one also senses a surety and reserved gravitas in MacFadyen that is doubtless paying dividends. One can only expect the same sense of gravity to emanate from his forthcoming performance as Moore, though Lorne seems determined to treat him simply "as a person first and foremost", skirting around his legendary sporting status. Sounds straightforward enough, but as MacFadyen has dexterously shown repeatedly over the past year, the emotional traumas that befall seemingly ordinary people often yield the most challenging parts to play.  Pray tell where does your passion for performing comes from? It's a bit of a mystery actually, it wasn't from my school - you didn't get to study drama as a subject. There was a drama group that I was a part of when I was there but we did simple plays and musicals and things like that. I didn't seriously want to consider acting until I left the Isle of Skye. Actually, I wanted to study music and I was interested in art, so when I went to university I studied media design for about a year. Whilst down there I watched plenty of theatre, got involved with amateur dramatics and after about a year at university I realised that I was acting more than I was studying, so I thought "right, I'm wasting my time. Time to leave", so I made the decision and left. Did your family foresee that you'd drop everything to move into acting? My mum used to catch me doing voices and impressions, but she never thought anything of it. I think now, in hindsight, it makes more sense to them. All the dots connect now; I used to watch a film and then want to be that character – like Indiana Jones for example – for a week I was Indiana Jones running around my garden with a length of rope for a whip. I used to just really connect with characters. I guess that I wanted to go through the exciting things that different characters go through, to look at life through someone else's eyes. How does one go about getting under the skin of a national treasure like Bobby Moore?  I think that I chose just to approach him as a person first because I'd have scared myself if I'd kept reminding myself of that fact that he's so iconic, but obviously there was a huge responsibility to do a lot of research; lots of reading and watching interviews and things like that. For Tina and Bobby, we had improvised rehearsals before we started filming and the aim was to establish the relationships we had with each other before filming started. There was quite a lot of improvisation in the final programmes, so I had to 'meet Tina' for the first time and go through different landmarks in our life together. Breaking down barriers before we started to film. The least daunting part was actually approaching playing him, bizarrely. It's more the buzz around the show that's the daunting thing. People have been coming up to me in the street and say "you know, Bobby was a hero, you'd better do him justice", but I felt that so long as I just stuck to what I was trained to do – to play the part to the best of my ability – it reminded me that I was just playing a part like any other and doing my work.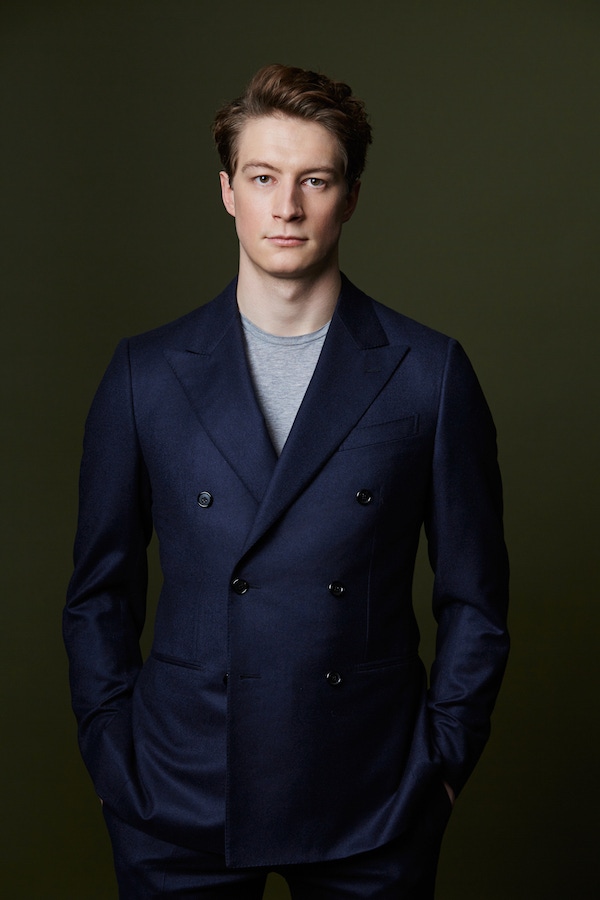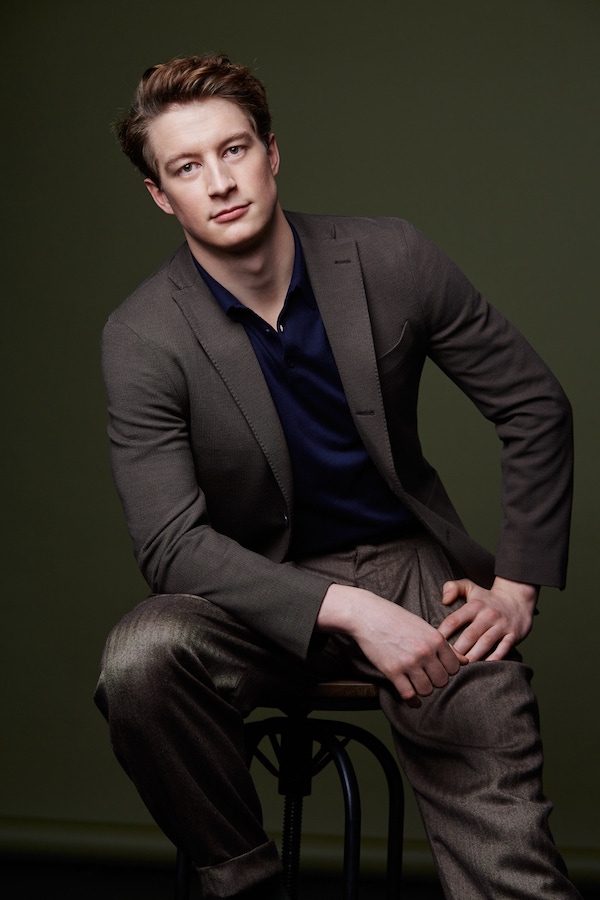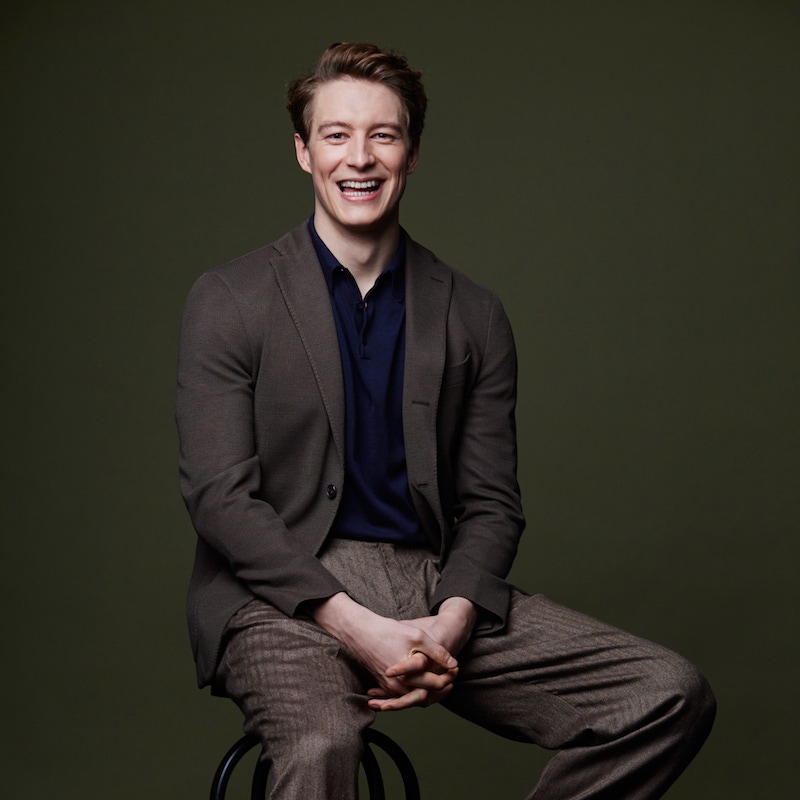 How important is discipline in your life? I value discipline, but also the training that I received. I've also trained on jobs – in the last year I've learned so much more than I have before, just being on set and learning from amazing actors. I think that discipline is really important; turning up on set in timely fashion and doing the work – and putting the work in before you turn up on set too. I think that my training gave me a space to try things out and become more confident. You need to condition yourself with this job I think. And in the process of conditioning yourself, is there a role that's been particularly challenging for you? I was in a play earlier this year called Five Finger Exercise, and I played a German piano tutor in the 1950s whose father was a Nazi. He has a very dark past that is unearthed during the show, so I had to reach a point each night where he lost everything and he literally went to kill himself. That was tough energy-wise. Do you have a set goal that you're working towards for the next few years? As an actor you can't really set yourself goals. I mean you can set yourself personal goals in terms of getting better as an actor, but in terms of what comes next, it's out of your control most of the time; you have to be right for your parts, you can't pick them – I find it quite funny when people think that they have any particular kind of control. I enjoy the gamble of it, the freedom and the spontaneity of it. How important is it to be brave enough to take a leap of faith? Really important. I remember someone said to me ten years ago that he was working in a shop, wanted to be in a band and just went for it. I remember him saying that "I'd failed within two years and I wasn't really enjoying it, but I had to go there in order to not look back and think 'why didn't I even try?'" I think it's so important to just make that leap even it's not the most logical step in life. What do you think is the best piece of music ever created? The Dark Side of the Moon by Pink Floyd. It's one of the first albums I got into, it all runs together and I don't think that a lot of musicians make music like that any more. It's all tracks and quick fixes. But The Dark Side of the Moon has a narrative, it all flows together, I listen to it as one piece of music. What's your last supper? There are a lot of things coming into my head, but something ending with salted caramel. I'm obsessed. If you were to give our readers one piece of advice, what would it be? Take each experience as it comes. What's your first move when the zombie apocalypse comes? I'd probably retreat home to the Isle of Skye; I don't think they'd manage to get over there. I'd just shut the bridge and hold-up drinking whisky for as long as I could last… Tina & Bobby is on ITV 1 at 9pm on Friday, 13th January 2017.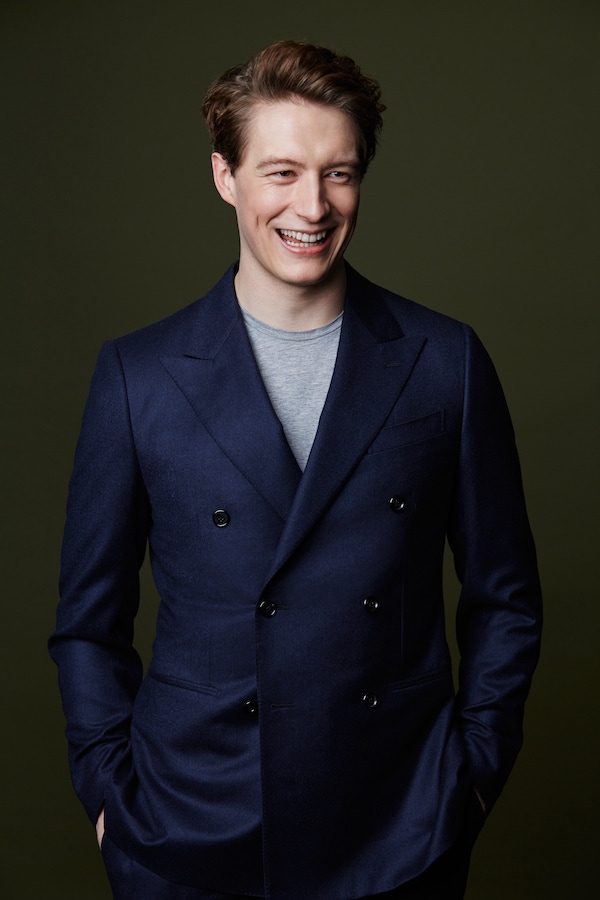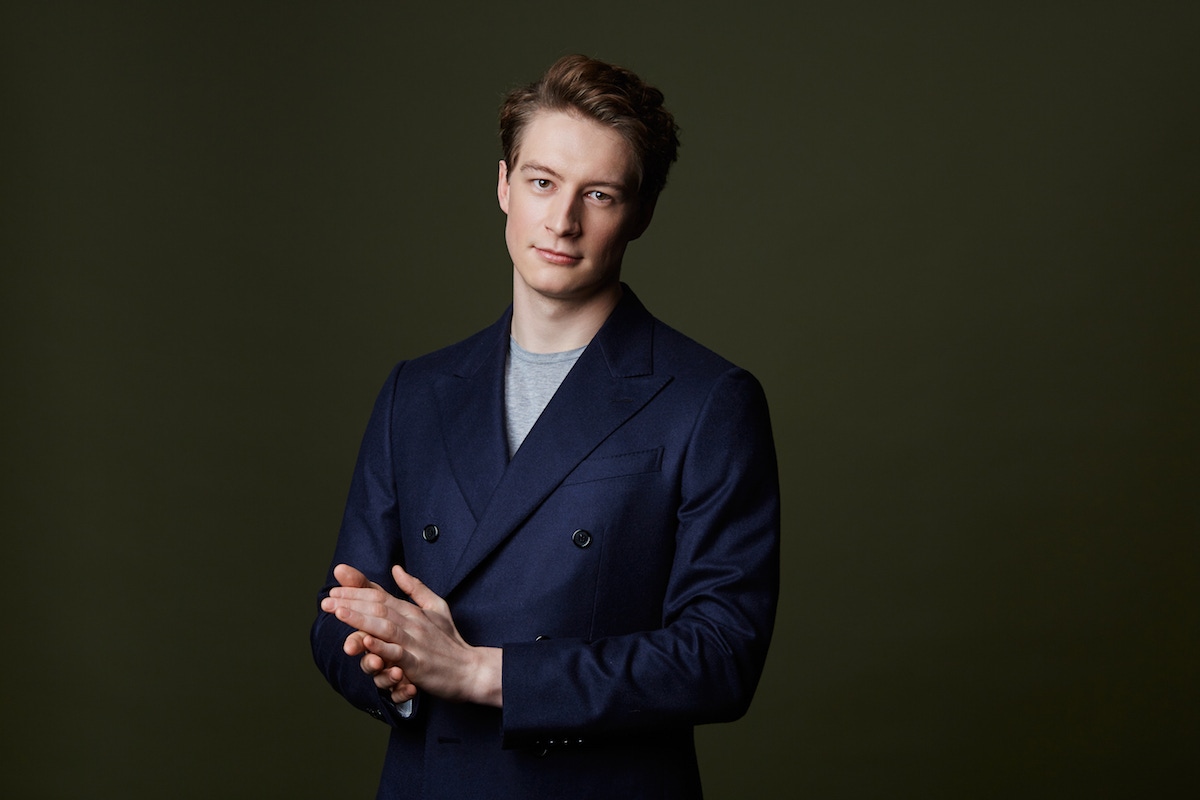 Fashion Assistant: Stephanie Everett Grooming: Jade Farmiloe using Tigi Bed Head and FIT skincare