Give me Moorer: Outerwear with Elegance
Fusing functionality with sleek design, Moorer creates luxurious high end outerwear that will keep you looking stylish as you battle the elements.
Veronese coat-maker Moorer comes through when you are looking for a serious parka - or down jacket - that can battle the elements, without making it appear as though you're gearing up for a month-long Arctic expedition. Instead, Moorer's line of coats utilise all the essentials of technical wear without looking entirely technical: take the fur trims, thermal tech, and high-quality goose downs. They're all there (as well they should be for such a hi-tier product as this). But Moorer prefers to whisper what it can do rather than scream.  
Moorer's outerwear (and now a handsome range of jeans) are made entirely in Italy, following the country's tradition of crafting products that are functional without sacrificing form; taking away all of the unnecessary extras, and features you won't be needing for the winter commute - that can make an investment coat feel more like Mary Poppins's handbag – and instead focusing on how to make it jaw-droppingly beautiful.
As founder Moreno Faccincani says himself, "I believe in the elegance of simplicity, of eliminating the unessential – I am satisfied only by excellence". This is a mantra of our times – of cutting down that which we don't need. But what many of us require, with the end of summer, is something reliable that can keep us warm, while making us look cool.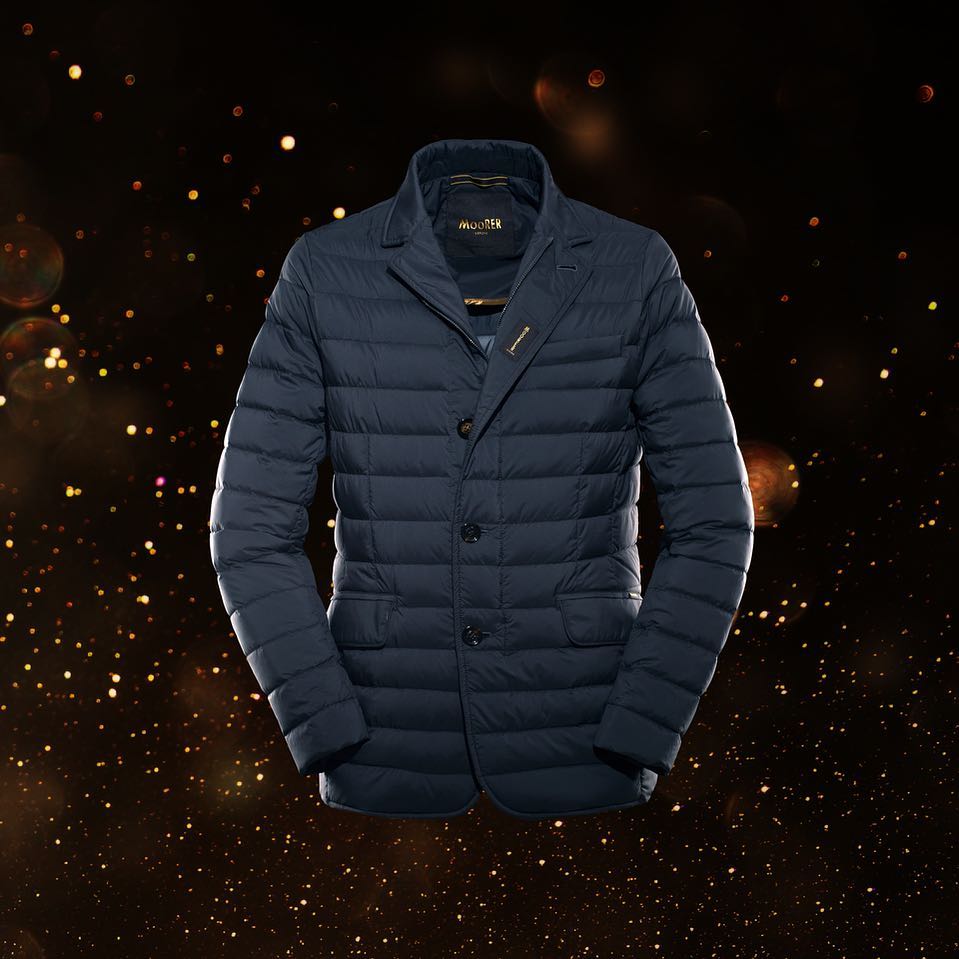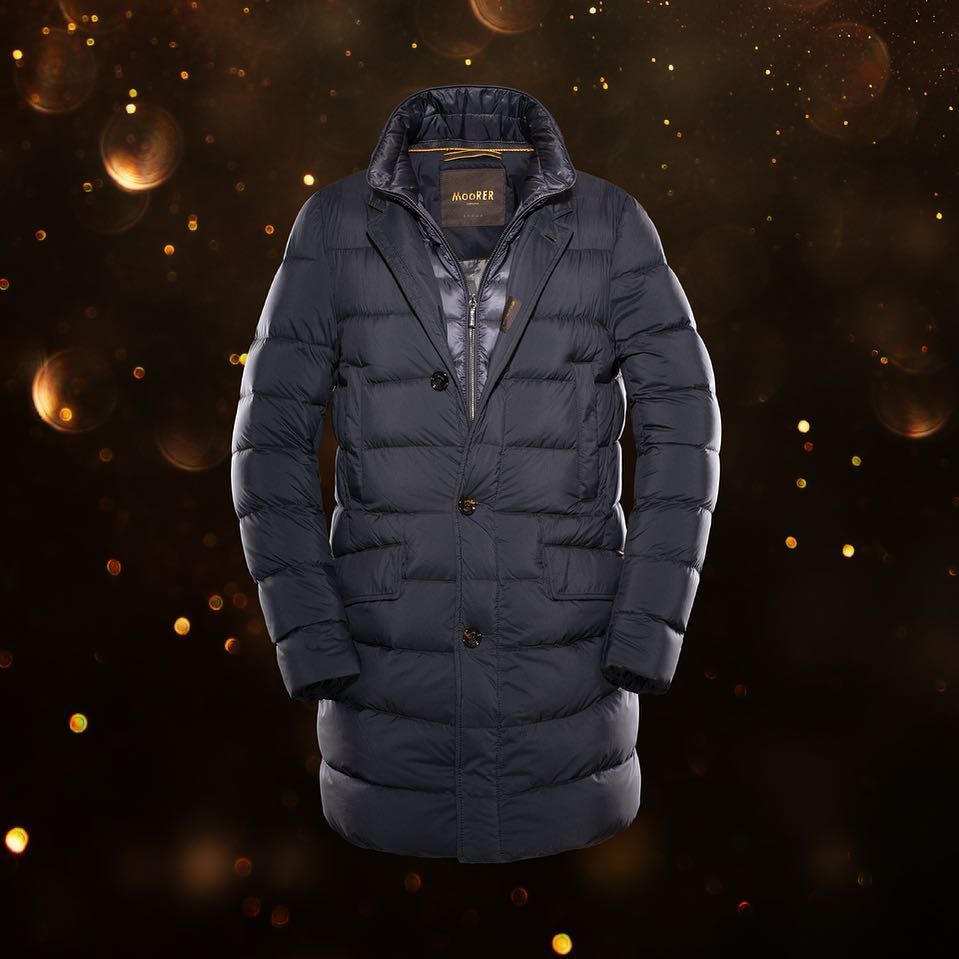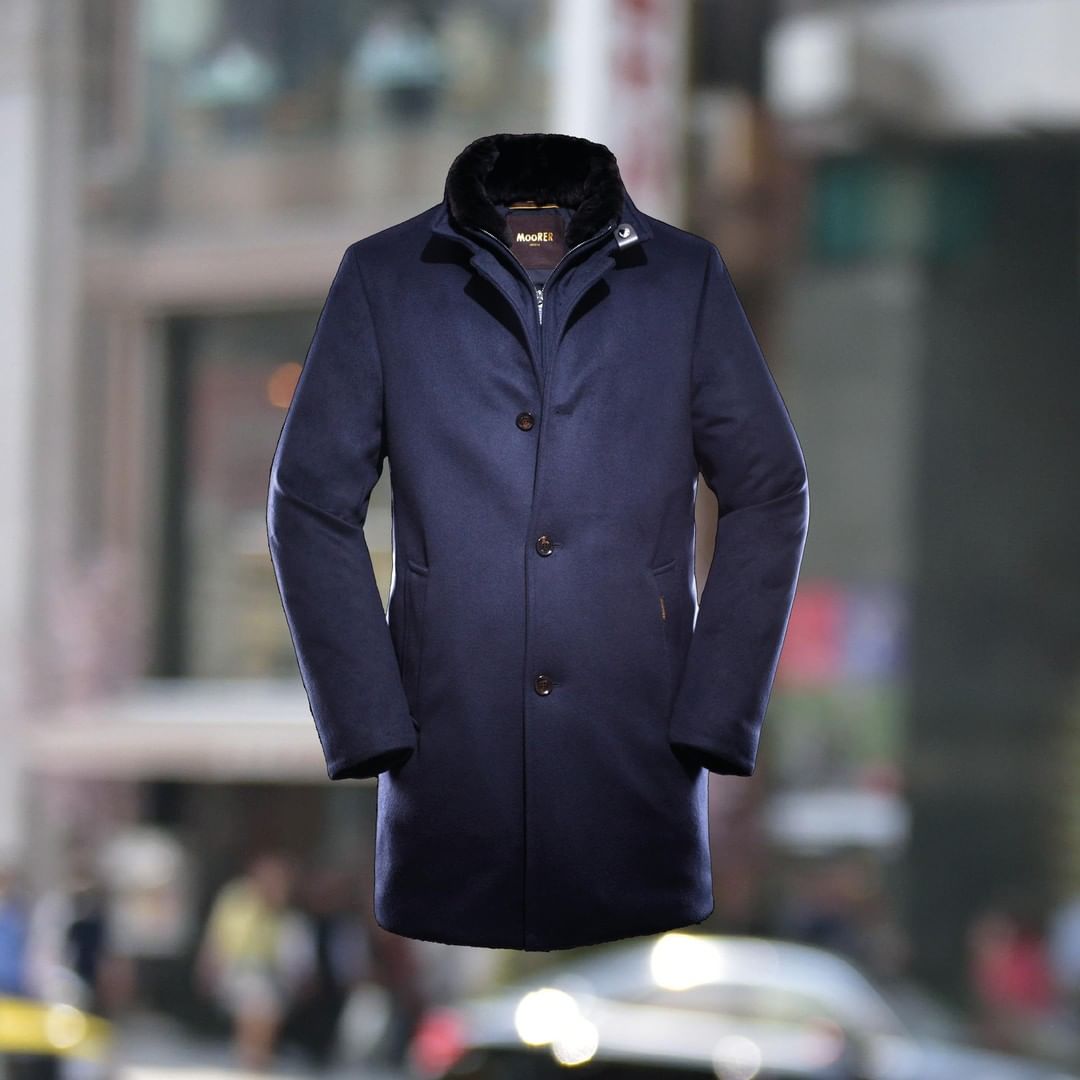 It's hard to look at any of Moorer's coats and not want one; it's hard to imagine yourself not looking great wearing one. And there is certainly something for everyone. Tailoring fans will appreciate pieces like the quilted Nomos jacket or down-coat Zayn – here now elevated with the addition of a lapel. While Faccincani wants to remove anything unnecessary, Moorer jackets enjoy the addition of subtle features, which strike the balance between classic and contemporary. Take the cashmere-blend Montferrat overcoat – the most traditional of any of the brand's offerings. To the naked eye, it appears to be a handsome, classic wool jacket (and indeed, it is all of that) - but the interior has a detachable chest piece for extra warmth, as well as all-over quilting. Somehow, with the addition of this technical – but rather essential – feature, the coat still manages to look timeless and elegant – a feat which follows into even the more contemporary pieces that Moorer has on offer. How do they strike this balance so well?
Maybe there isn't any point in trying to figure it out. Perhaps it's one of Moreno's little secrets. He and his team at Moorer are making jackets and jeans that are so luxurious, anyone can admire them: from your girlfriend or wife, to the denizens of Fashion Week, to your boss, and friends at the pub – and when the time comes to leave said pub, at least you will be kept comfortable and snug on the journey back home. Indeed, we wouldn't blame you if you refused to remove a Moorer coat just before bed, too.