Moritz Grossmann Benu 37 Steel with Grand Feu Enamel Dial for The Rake & Revolution
We collaborate with Moritz Grossmann on the special-edition Benu 37 Steel that both inherits and reinvents the traditions of Saxon watchmaking.
Glashütte, the somnambulant Saxon hamlet, is not only the birthplace of German watchmaking, but also a town where female watchmakers have contributed vastly to the lexicon of modern horology. Case in point number one is Annegret Fleischer, the goddess of the chronograph, who created the movement for the groundbreaking A. Lange & Söhne Datograph. But Christine Hutter is, in addition to being a watchmaker, the only woman to have founded an independent watchmaking brand and run it as CEO. And from the perspective of technical creativity, her brand, Moritz Grossmann, ranks up there with some of the most sublime in her field. Her watchmaking pedigree couldn't be more flawless. She worked initially as a watchmaker at Glashütte Original and then A. Lange & Söhne, but a desire to fully master distribution, communication and branding led her to roles in these areas. It was at this time that an idea began to coalesce in her mind. She explains, "Watchmaking is in our blood in Glashütte and so many of us have parents and even grandparents who were watchmakers. For everyone, the name Moritz Grossmann is incredibly meaningful, because in 1878, he founded the German School of Watchmaking here in our town. Students from all over Germany and beyond would come here to learn this craft. Grossmann was also a prolific watchmaker in his own right and his dial designs and movements in his pocket watches contributed a great deal to what we think of today as German watchmaking." Indeed, Grossmann, who created his eponymous brand in 1854, was revered by horologists throughout Europe. He even received first prize from the British Horological Institute in London for his 1866 treatise, "On the Detached Lever Escapement."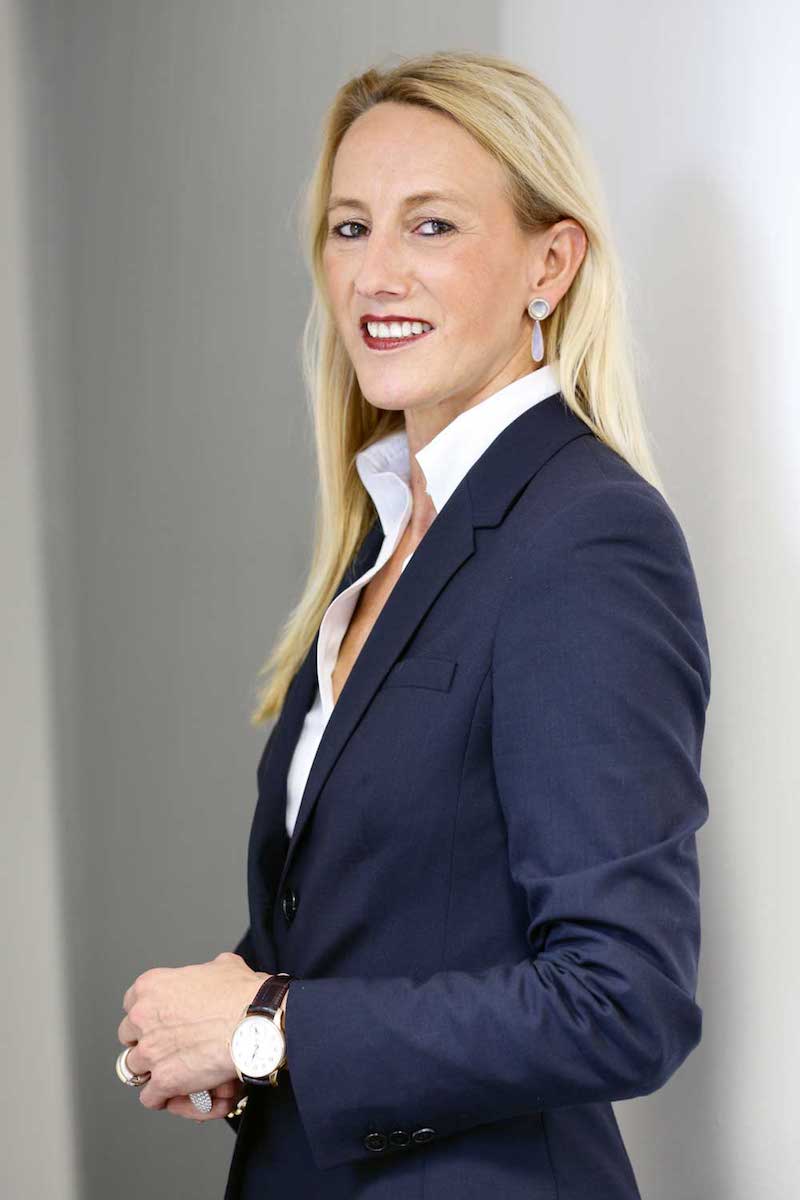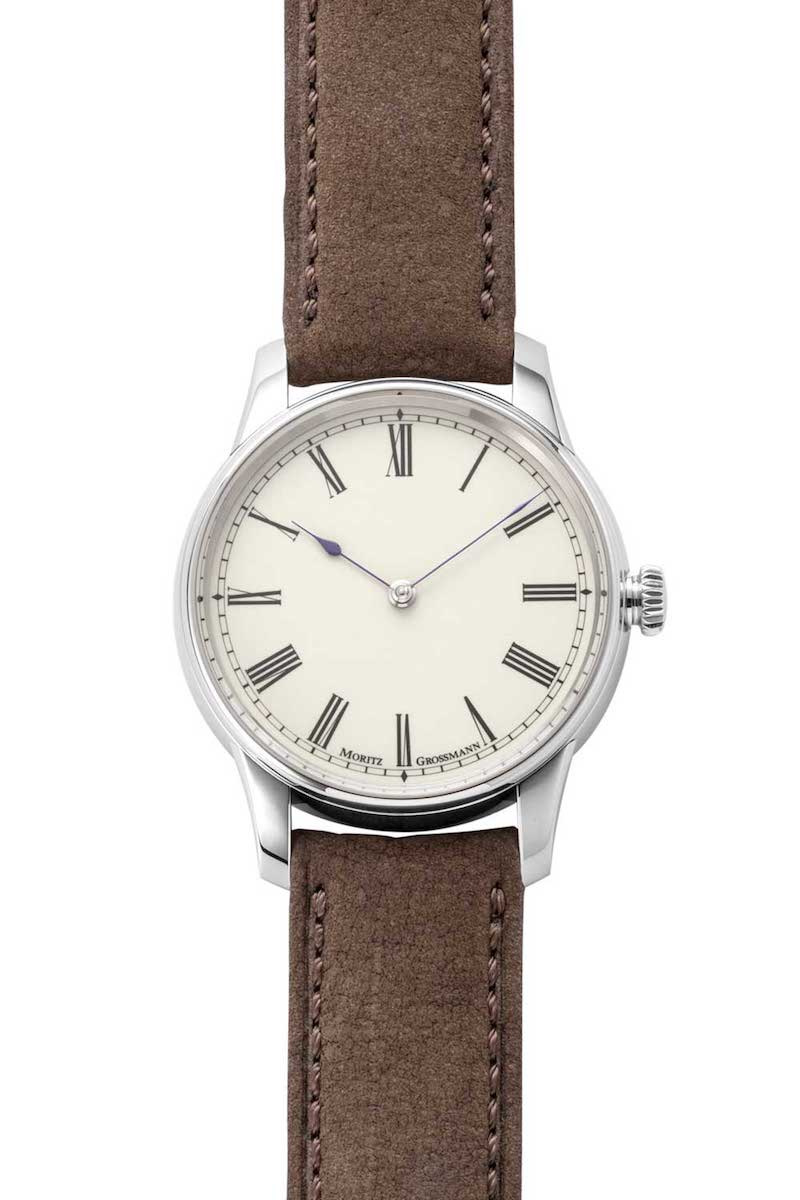 Thus inspired, Hutter acquired the rights to the Moritz Grossmann name in 2008. She set up a manufacture with the expressed purpose of ensuring that "the Moritz Grossmann name would never be sullied by ETA ébauche movements" — a provocative statement about her in-house movement intentions. Accordingly, the watch world stood by with some amount of scrutiny when her first watch was released in 2010. But the thing was, this timepiece named "Benu" was good. Actually, it was really very good. Says Hutter, "I like to think of the rebirth of Moritz Grossmann as a resurrection, which, while contemporary in spirit, is profoundly inspired by the iconic codes of German watchmaking created by our founder. As such, I came upon the name 'Benu', which comes from Egyptian mythology about a divine bird, a heron that was consumed by fire but left an egg that would hatch into another heron the next morning. For me, it was making a statement about our roots and becoming the bridge between the past and the future."
Moritz Grossmann's Technical Creativity
One look at the movement of the Benu, and you can immediately see the link Hutter forged between these two realms. The Moritz Grossmann calibre 100.0 has bridges and plates crafted exclusively from untreated German silver. This material, which is also used by A. Lange & Söhne, famously oxidises with human contact and thus has to be treated with the greatest of care during assembly. But the benefit of German silver is its wonderfully warm colour, which has a tendency to deepen with age. The two-thirds plate construction comes straight from Grossmann's historic playbook. But the details here are truly bewitching. Instead of rubies, Hutter mounted pinions on white sapphires. Further, every one of these sapphires is fixed with a gold rim named a chaton, and fixed to the plate using screws. While most German watch brands flame-blue these screws, here they are flame-treated to a different temperature, which results in a unique purple hue that Hutter would use as a visual signature for the Grossmann brand. The movement is a masterpiece of hand finish. Glashütte stripes (not Geneve waves) are applied with artful delicacy and sumptuously counterpointed by hand-executed bevels. One of the most stunning details is, of course, the double-spiral sunray finish on the ratchet wheel which winds the mainspring. The crown wheel driving it, not to be outdone, is the recipient of spéculaire or black polish, the effect of hand polishing something so perfectly that it no longer reflects light. Then there is the gorgeous hand engraving of the balance cock and the small cock that is dedicated to retaining the escape wheel. In the original version of the calibre 100.0 this was not fully visible, but with the launch of the Benu 37 in 2018 (37mm in diameter as opposed to the original Benu's 41mm diameter) the two-thirds plate was reworked to reveal the escape cock as a transcendent element of hand craftsmanship.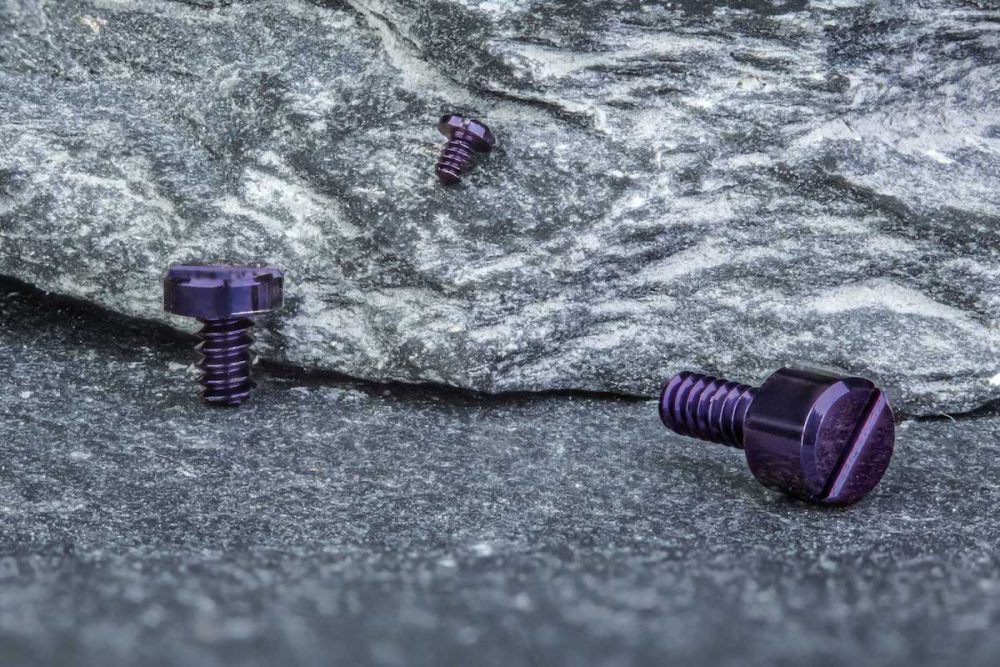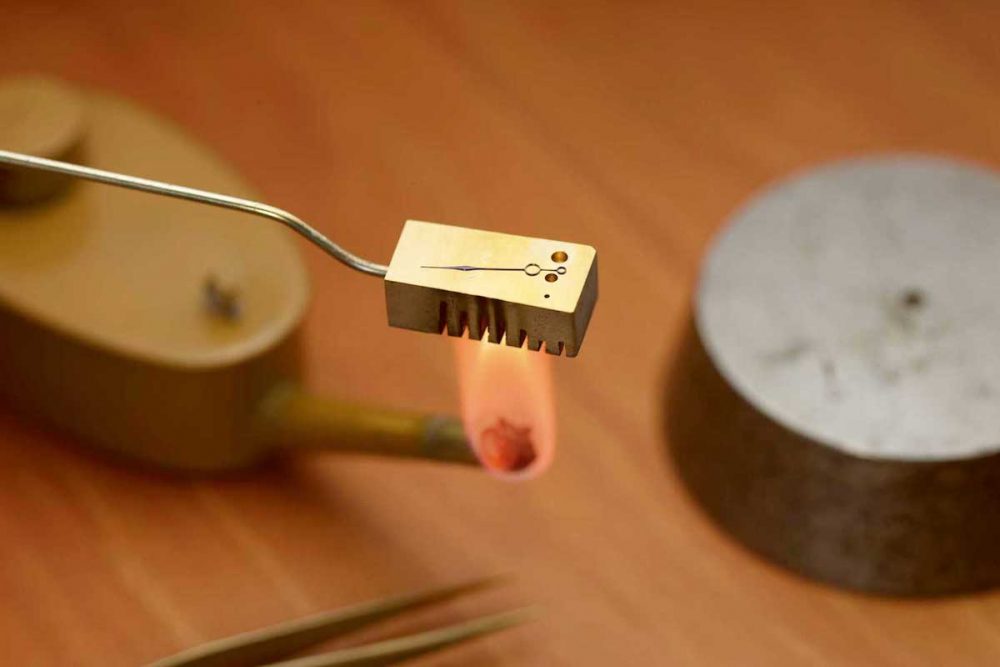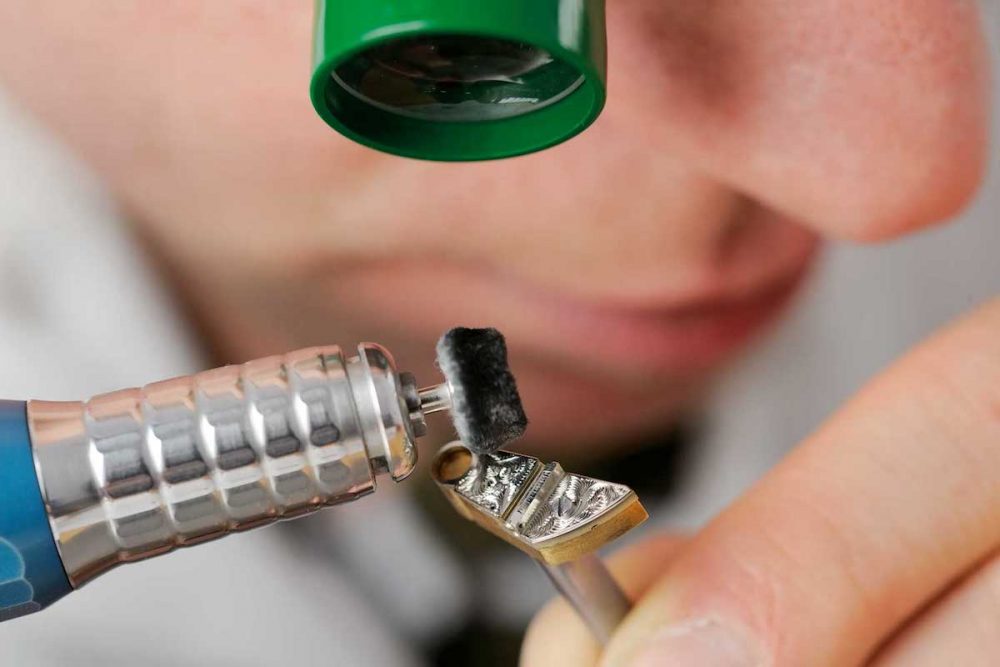 Then there is the regulator used on the balance cock. As opposed to a swan-neck-style regulator used by some of her other Saxon brethren, for her movement, Hutter chose a micrometre screw regulator. Here, the index of the regulator is moved up or down to change the effective length of the hairspring using an adjuster that is fixed at the bottom edge of the balance cock. This means that the movement has to be taken out of the watch in order to be regulated. Says Hutter, "Yes, but the benefit to this system is that it is much more stable than other regulators. Once it is set, it remains in place — it is incredibly stable. And at Moritz Grossmann, we prefer this approach." Over the ensuing decade, thanks to Hutter's technical creativity, Moritz Grossmann has gone from strength to strength, with notable creations such as the first stop-seconds tourbillon that uses a human hair as a brake on the balance wheel. This hair is woven into a tiny brush that is located at the 25th-minute position next to the tourbillon.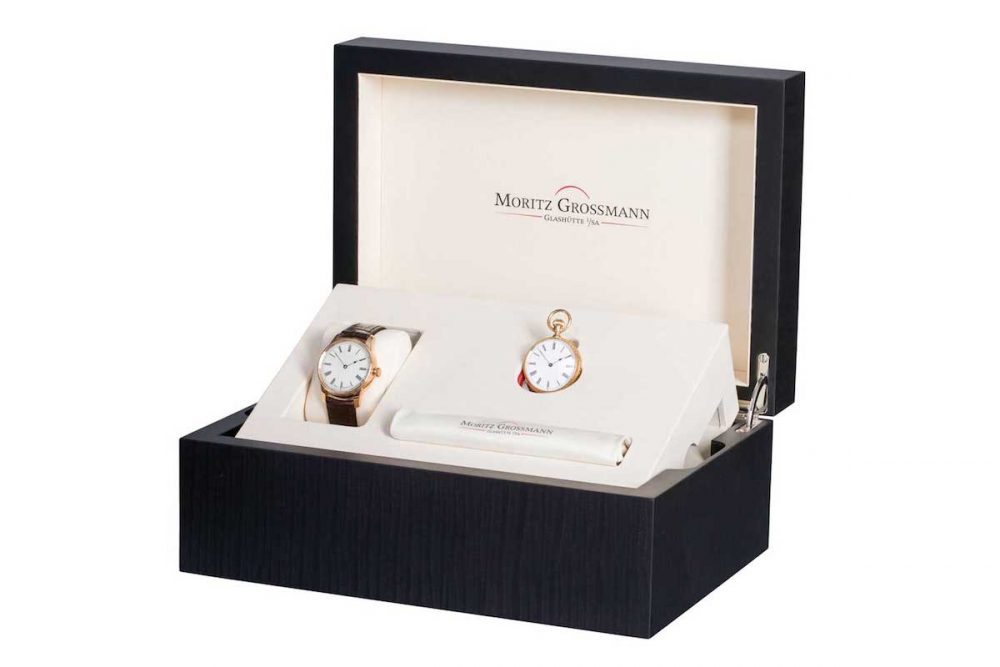 A Bridge between The Past and The Future
In 2018, to celebrate the 10th anniversary of the brand, Christine Hutter curated an amazing collection of vintage Moritz Grossmann watches paired with her timepieces which was auctioned by Christie's. Amongst the auction lots was a very interesting and unique Atum 37mm by 9.2mm slim Hommage wristwatch that was paired with a pocket watch with movement number 6126 made by Moritz Grossmann in 1872. To me, this wristwatch featured one of the most stunning dials I'd ever set my eyes on. The elegance of the ultra-slim Roman numerals, surrounded by the delicately printed chemin-de-fer minute indicator and contrasted by the four diamond-shaped markers at the cardinal points, was wonderful. It was the most perfect example of Zen reductionist tranquillity I'd seen in recent years, and, in some ways, it staged a serious challenge to Laurent Ferrier's wonderful language of restrained elegance. But this hand-fired enamel dial watch was only created in this one unique execution. Or so I thought, until I had the opportunity to speak to Christine Hutter on her visit to Singapore last year. Remarking on the majesty of this watch, she asked if we might consider collaborating on a version of the timepiece together. Of course, I was humbled and delighted to acquiesce. She pointed out that the Benu Heritage 37mm case, which was launched in April 2018, was exactly the same shape and dimension and could offer us the perfect platform to start. We soon returned to her very original idea when she founded Moritz Grossmann, which was to forge a link between Saxon watchmaking's past and future. From the past, we selected a grand feu enamel dial similar to the pièce unique auctioned by Christie's. But instead of white, we decided on an ivory-coloured dial with black Roman indexes, but contrasted by a soft seductive chemin de fer, which perfectly complements the signature flamed purple colour on her lovely spade-shaped hands. To perfectly express the idea of ultimate horological tranquillity, we decided to omit the seconds hand. This would, after all, be the watch of a flaneur or a boulevardier, an individual for whom time is a luxury, and it would simply not do to allow the banal encroachment of a small seconds indicator.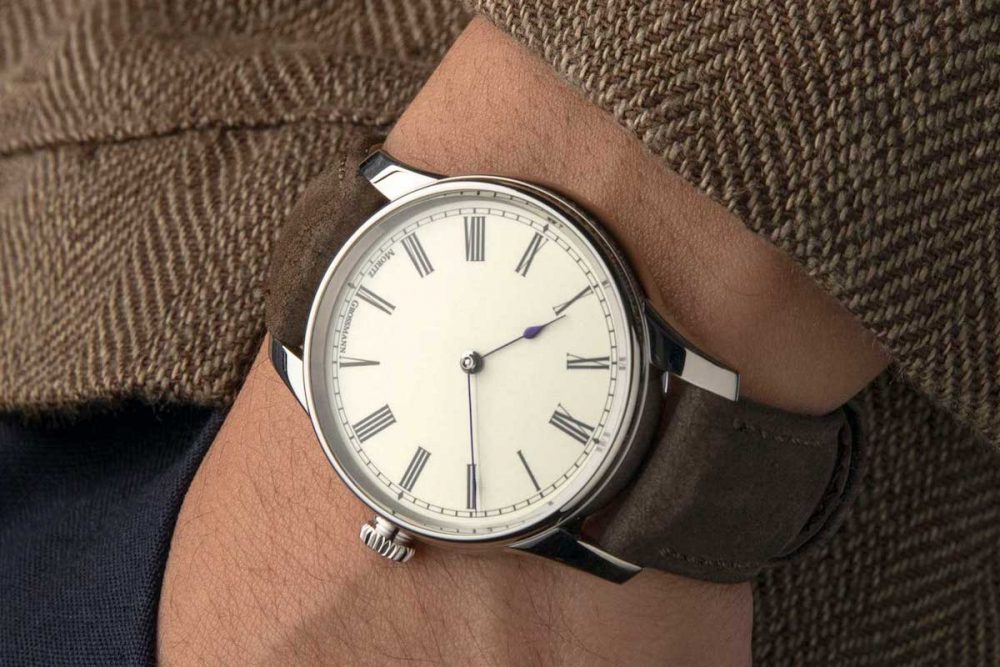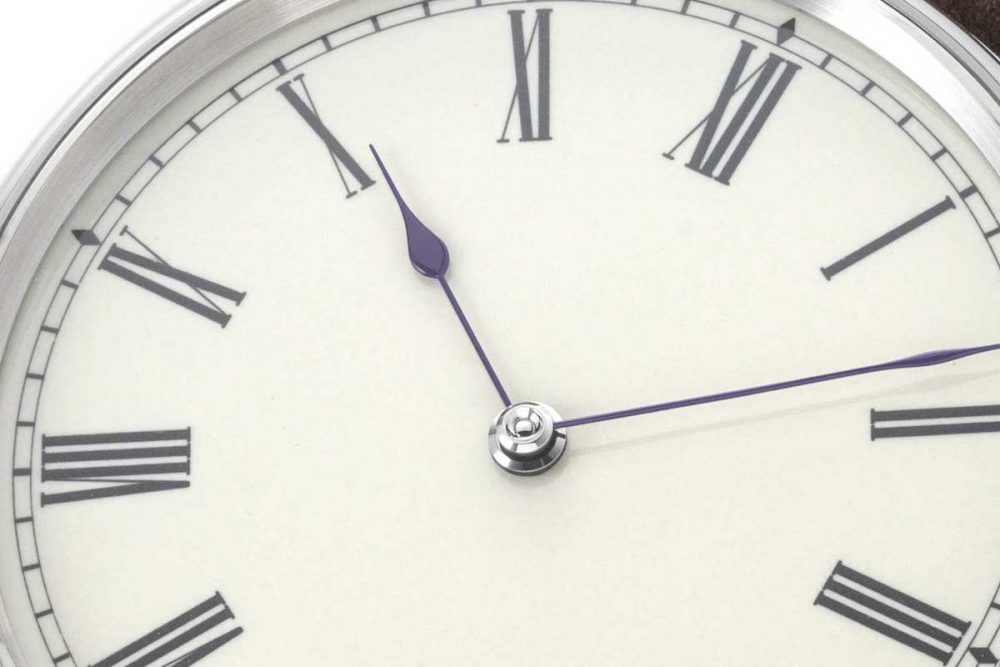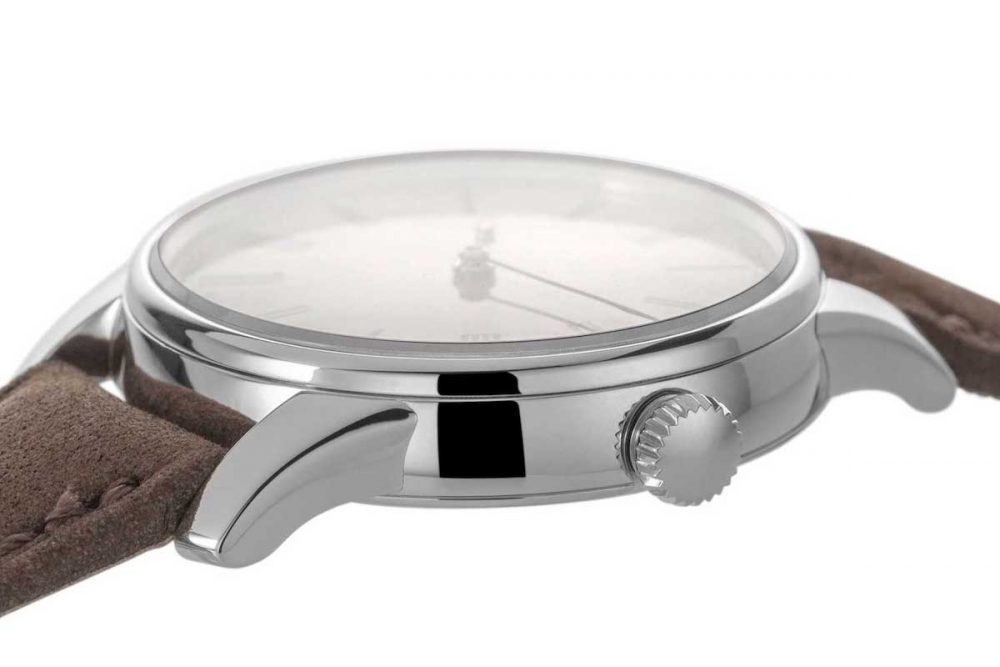 The case would come from the future and would, specifically, be in stainless steel, the only alloy of this material that can be hand polished to mirror-like perfection. The movement would, of course, be the German silver masterpiece of the Benu 37, which allowed for the unencumbered view of the engraved escape wheel cock. The balance wheel and winder of the movement are now also manufactured in-house, allowing Christine Hutter the dignity of a movement she can call truly in-house. The end result, the Benu 37 Steel with grand feu enamel dial for Revolution & The Rake, is one of my favourite collaborations, simply because it epitomizes a spirit of total authenticity embodied by Moritz Grossmann and Christine Hutter. And, if I may say so, at 37mm in diameter and 9.7mm in height, rendered as an expression of 19th-century evocative calm, it is the perfect watch for that individual who lives an understated life full of nuanced riches and calm meditational sybaritism.