Bear Thrills: Motoluxe's revamped Teddy Bear Coat
There's no better time to invest in a Teddy Bear coat and to highlight that, Motoluxe has given The Rake the exclusive on its AW19 campaign video.
It's nigh on impossible to look past Motoluxe's Teddy Bear coat, both figuratively and literally. A voluminous silhouette with a head-turning aesthetic. And it's warm as hell. To help underline that, Motoluxe has given The Rake the exclusive first look of its new AW19 video campaign, shot at the world-renowned Cresta Run in St. Moritz.
For the uninitiated, the Teddy Bear coat is an imperious piece of outerwear that defines what it means to be a statement coat. It's made from an insulating deep-pile alpaca fabric and what makes this woven material special is that it's become incredibly difficult to source, in part because of the wider fashion industry's preference for technical fabrics. As such, there's less demand for deep pile alpaca and even fewer herds from which to source it. However, it really is the stuff of legends, that's reminiscent of a bygone era of refined class and unapologetic style.
Motoluxe itself is over 100-years-old. It started producing motoring and sports apparel and accessories such as gloves and racing goggles, for the upper echelons of society who could afford such vehicles. While its aforementioned accessories are now collector's items, the Teddy Bear coat is what Motoluxe has gone down in history for.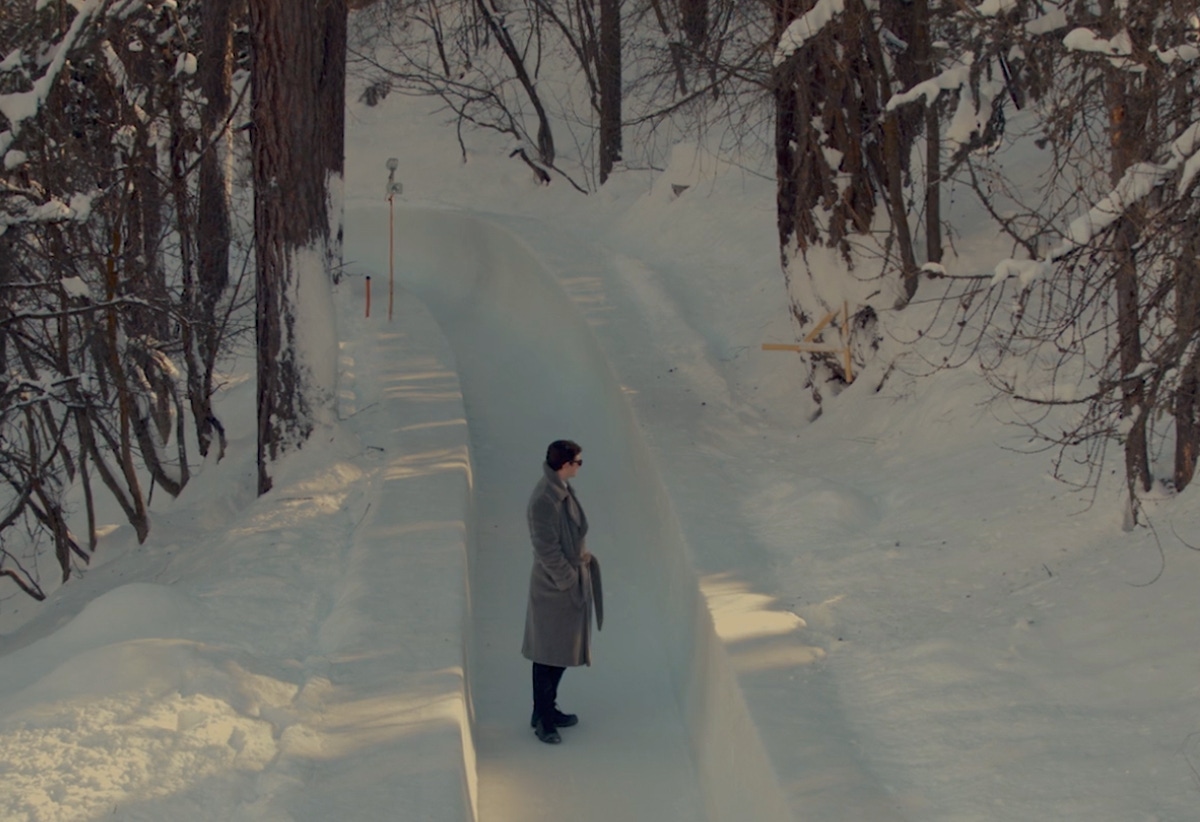 Motoluxe sadly closed in the 1960s, but throughout much of the early 20th century the Teddy Bear coat acted as a lifeline of sorts for gentrified men (and in turn their spouses) to keep warm in unpleasant temperatures. This was both in transit in open-top vehicles that had no internal heating, and then also for strolling about the more fashionable environs of town. To name drop a few icons that underline its mass appeal, Winston Churchill was a fan of the style, as was Salvador Dali and Mick Jagger.
David Mason, the proprietor of Mason & Sons, acquired the brand a few years ago and added it to his umbrella of iconic British labels that existed in the dusty annals of menswear history - these include; Anthony Sinclair, James Bond's original tailor; Curry & Paxton, Sir Michael Caine's personal spectacles maker; and Mr. Fish, a psychedelic shirtmaker from the swinging 60s whom gave Tommy Nutter and Edward Sexton the forthright confidence to shake up and revolutionise Savile Row.
Mason has made the Teddy Bear coat relevant again and offers the style in a range of sumptuous tones, all woven by Steiff in Germany. The fit has been modernised and is cut as a double-breasted coat with eight buttons to fasten, welted pockets, a centre vent, and a louche, wrap-around-and-tie belt. It's surprisingly light, which is care of the nature of the fibres of the alpaca, and of course incredibly comfortable and cosy.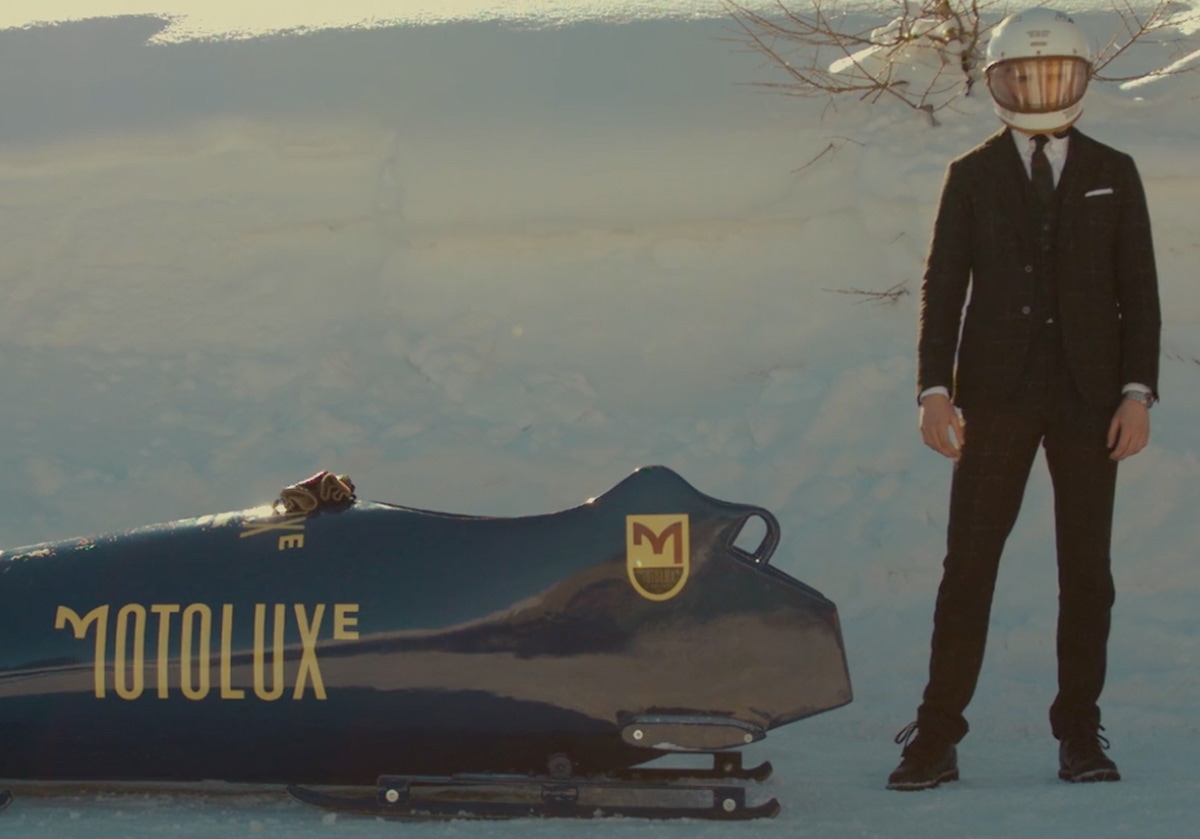 To launch this season's Teddy Bear coat, Motoluxe has created a stunning video in homage to the garment's elegant functionality. Shot in St. Moritz, Switzerland, at the infamous Cresta Run, beneath the Teddy Bear coat the fearless adrenaline junkie (aka the youngest of the Mason family) wears another creation by the brand: a sports jacket in Baby Alpaca from Ferla, an Italian mill who owns the trademark and are the sole producers of it in the world. It's sublimely soft, light and functional, fitting more like a cardigan than your typical sports jacket. For protection, he also wears a Hedon helmet with the brand's logo clearly visible on the crown. If Cool Runnings had a sartorial makeover…
So, with winter in full swing, there's really no better way to fortify yourself than with the inimitable  Teddy Bear coat. Motoluxe have revived one of the most iconic outerwear pieces ever made and for that we must be truly thankful.