Motoluxe And The Teddy Bear Coat
Alpaca coats are on the rise, with a number of new designs emerging from heritage menswear brands. What's more, the latest of these from Motoluxe, is almost unbearably rakish.
Every now and then, something crops up on the sartorial radar that gets me properly hot under the collar. Mason & Sons is a brand, or rather a parent company, which only really cropped up on our radar last year, introduced by
The Rake
's Benedict Browne, who interviewed the firm's
paterfamilias
, David Mason, for our
'Words of Wisdom' series
. For context, Mason owns a number of heritage British brands under the umbrella of Mason & Sons, including Anthony Sinclair (Sean Connery/James Bond's original tailor), psychedelic 1970s shirtmaker Mr Fish, heritage British eyewear brand Curry & Paxton, and a fair few others besides. Motoluxe is one of the latest additions to the house's portfolio, and although its over 100 years old, it's been lying dormant since the 1960s, so resurrecting it back to life has been something of a labour of love. It's a plan Mason's had in the pipeline for several years, but as it turns-out sourcing authentic deep-pile Alpaca for authentic 'teddy bear' coats is no easy thing. "It's incredibly fiddly stuff to weave, and the demand is limited" explains Mason, "it took me five years to track down a supplier of real 'teddy bear' quality Alpaca, the cloth mills are starting to use worsted Alpaca more commonly but this deep-pile cotton-backed quality is a rarity." The teddy bear coat's design is borne, like all the best things, of the joint requirement for luxury and practicality. At the turn of the twentieth century, motoring was a pastime reserved exclusively for the upper echelons of society, such was the expense involved. Indeed, it was considered an 'outdoor' sport, partially because early motors came
sans
roof and heating system, and as such, it demanded a substantial complement of protective clothing to undertake comfortably. Quite apart from the mandatory driving cap, goggles and tough leather gauntlets, large A-line cotton 'duster coats' were worn in the summer to protect the driver from dust thrown up in the car's wake. In winter, when temperatures plummeted, huge insulating fur or deep-pile Alpaca 'teddy bear' coats were worn to counteract the effect of the car's airstream. It didn't take long for the look to garner connotations of glamour, adventure and exclusivity.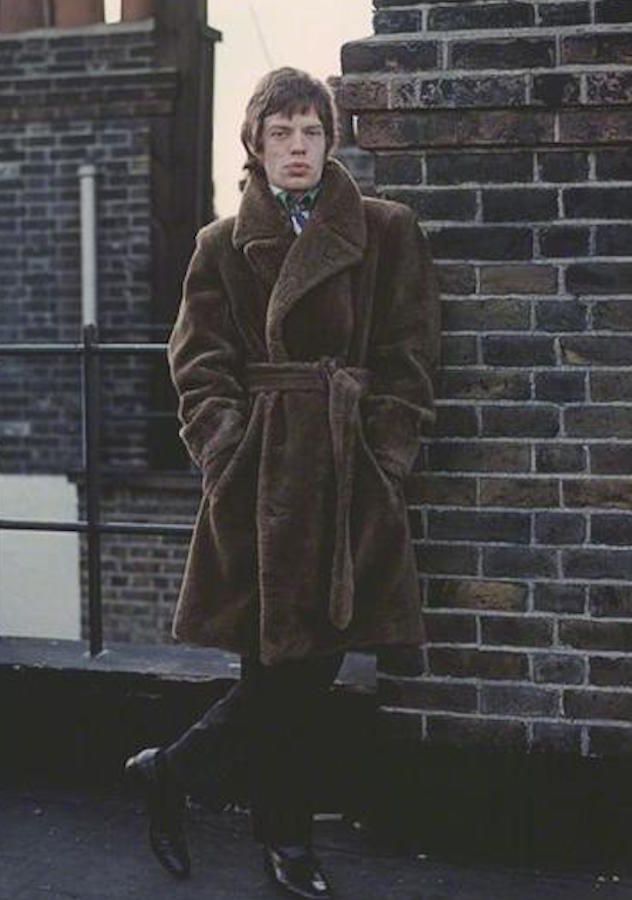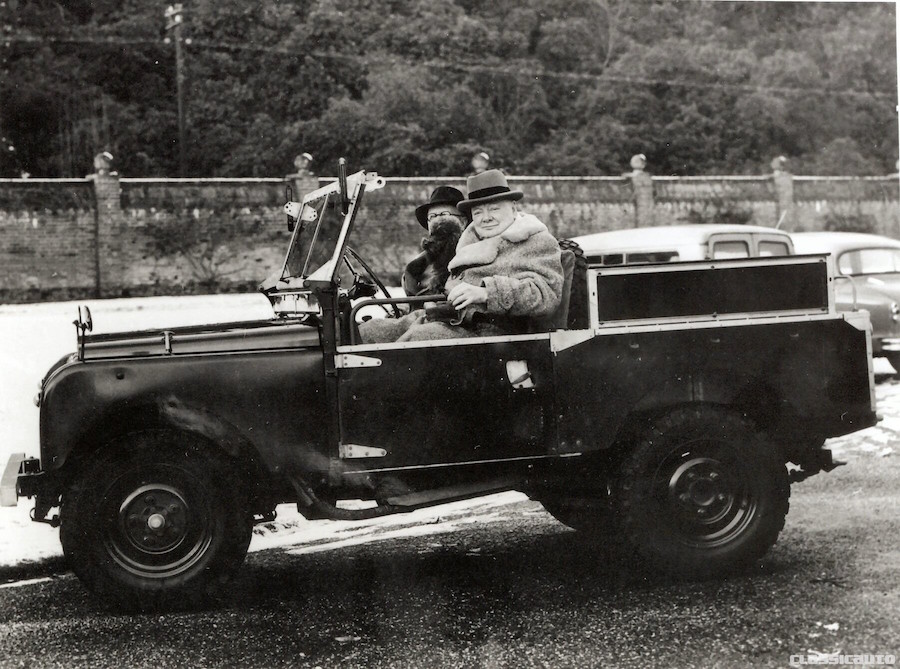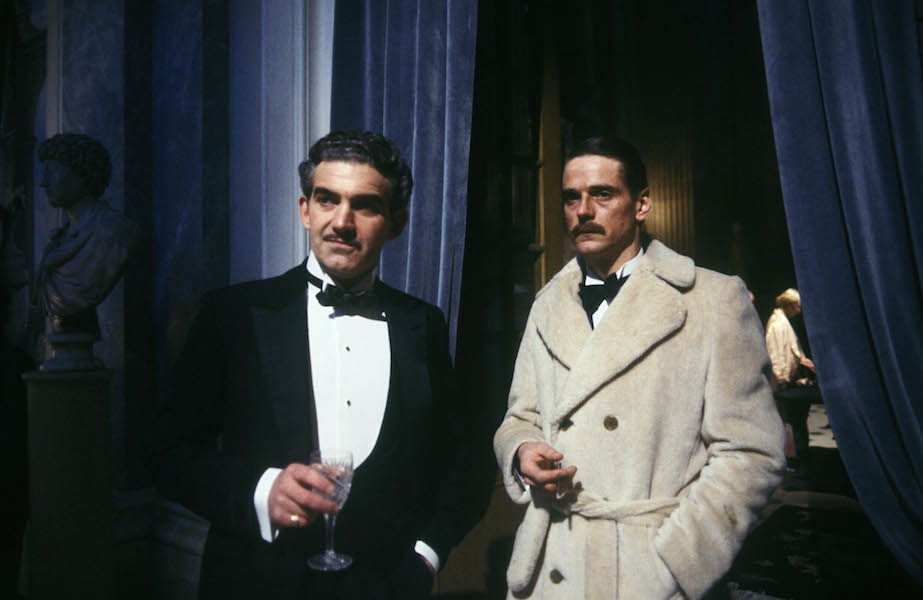 The origins of the coat's name are likewise curious. Traditionally, stuffed toy bears were made in woven cotton-backed alpaca, the self-same alpaca used in these coats today. Naturally, the name transferred to the coats pretty quickly, even those made from raccoon fur (which was in plentiful supply in the states) rather than alpaca. Come the 30s, the teddy bear coat had morphed from a protective, performance-focused garment to a serious fashion statement, due in no small part to the addition of heaters and car roofs. Championed by the bright young things of the Ivy League and a proliferation of America's newly-popular jazz hip-cats, but alas, its sheer decadence did not suit the post-war era, and it decreased in popularity steadily throughout the 60s – even Mick Jagger's sporting one could not save producers like Motoluxe from decline. Now though, under David's careful eye, the Motoluxe teddy bear coat has made a timely reappearance – and it feels every bit as imposing as the original. The designs you see before you are authentic reproductions of an archive piece from the late 30s, cut with a whopping great A-line silhouette, eight-button double-breasted front, belted wrap, huge revere collar, adjustable cuffs and a quilted internal lining. There's no other word for these; they're majestic. Put one on – they're surprisingly lightweight thanks to alpaca's clever fibre-structure – and you're instantly transported to a bygone age of glamour and 'Gatsbyesque' verve. The Motoluxe teddy bear coat is available through The Rake Atelier in four colours:
brown
,
tan
,
dove grey
and
black
, each more decadent than the last. Each coat utilises the original German-woven cotton-backed alpaca that is now produced exclusively by Steiff, a manufacturer who saved one of the last remaining alpaca mills in Europe from extinction, just to ensure a supply of the stuff could be retained. It's hard to do these coats justice using the written word; they are stupendous and combine a cozy sense of comfort with an extraordinary sense of grandeur. They are not for shrinking violets. If you're after a coat to impress in, a serious conversation piece or just something that makes you feel indestructible, we cannot recommend them highly enough.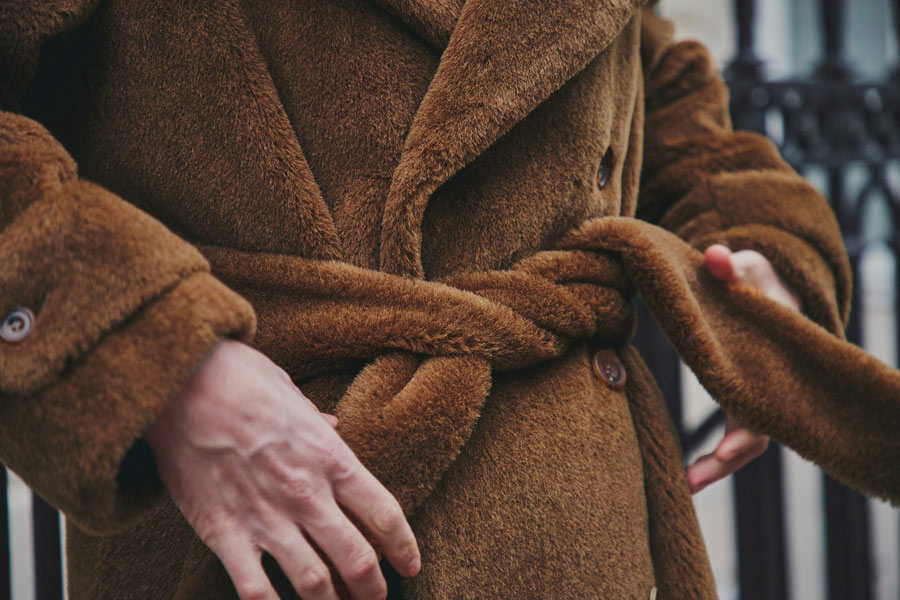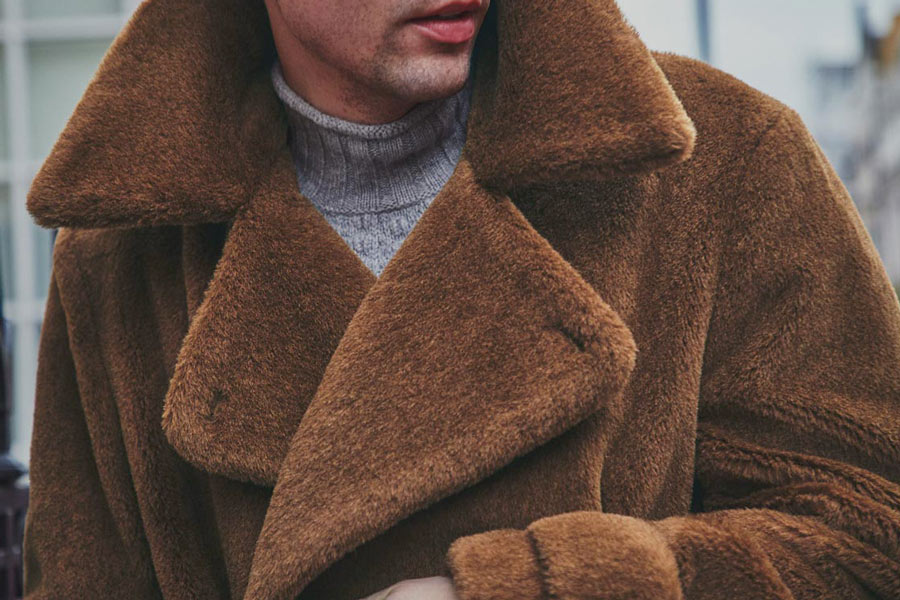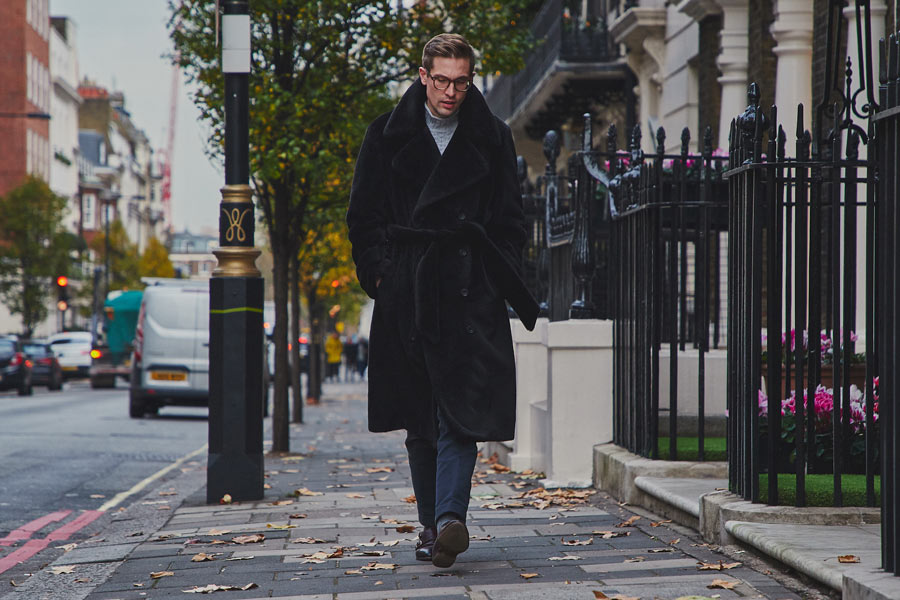 The Teddy Bear coat is generous in length, falling below the knee. Photograph by James Munro.