Mr Showmanship: Valentino Liberace
"I didn't get dressed like this to go unnoticed", Liberace once told his adoring fans, and the pianist spent many years living up to his nickname Mr Showmanship.
There were certain words that one senses Władziu Valentino Liberace may never have learned the meaning of. Words like 'no' or 'less', 'subtlety' or 'understatement'. For 'Mr Showmanship' there was no display of wealth too gaudy, no outfit too excessive. It seems almost unthinkable today that a flamboyant, bedazzled, classically trained pianist could be the world's highest earning entertainer. And yet, for over three decades, that's exactly who Liberace was. He was bigger than every member of the Rat Pack. He was bigger than Elvis. Liberace was born to a Catholic family in suburban Milwaukee, the son of an Italian émigré and a mother of Polish descent. Money was tight growing up - he the third of four children - and his parents both worked in factories to make ends meet, his father sometimes moonlighting as a musician. From the age of four, the young Liberace began to play the piano, and it was clear from the off that he had talent. It was his father who encouraged the young Liberace to pursue his love of music, his mother decrying it as an unaffordable indulgence. As his skill grew, he began playing for weddings, clubs and theatres during the day, and then moonlighting at strip clubs in the evening. His parents strongly disapproved, however his earnings from his many jobs helped his family survive the Great Depression. As an adult Liberace (who was now using his surname exclusively as a stage name) rapidly became a well-reviewed concert pianist, but he desperately wanted to engage with larger audiences. He reinvented his show from one that focussed on classical music to one that was mainly anchored around pop or, as he described it, 'classical music without the boring bits'. His dressing became increasingly ostentatious - first to increase his visibility when performing, and then simply for the publicity it gave him. "Nakedness makes us democratic", he said of his style at the time. "Adornment makes us individuals." His wardrobe soon became one of rhinestone and lamé. Soon Sammy Davis Jr. was wearing lameé. Soon after, Elvis was too. "What started as a gag," Liberace later said, "ended up becoming a trademark." Far ahead of his contemporaries, he quickly realised the potential of performing live on television, and began to disregard accepted protocol and perform looking at - even talking to - a camera, to make audiences at home feel he performed just for them. His gaudy performances became legendary, and he found a natural home in the Las Vegas circuit, earning him his life-long sobriquet, 'Mr Showmanship'.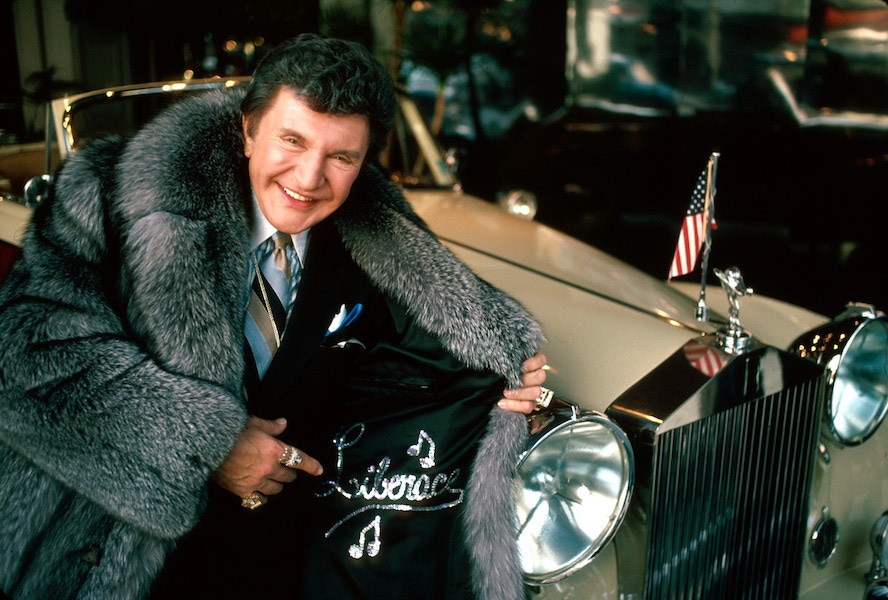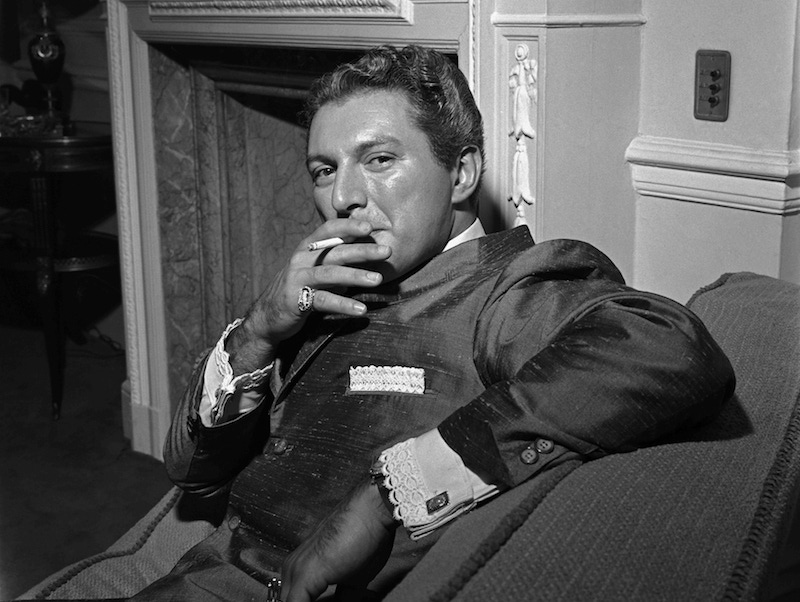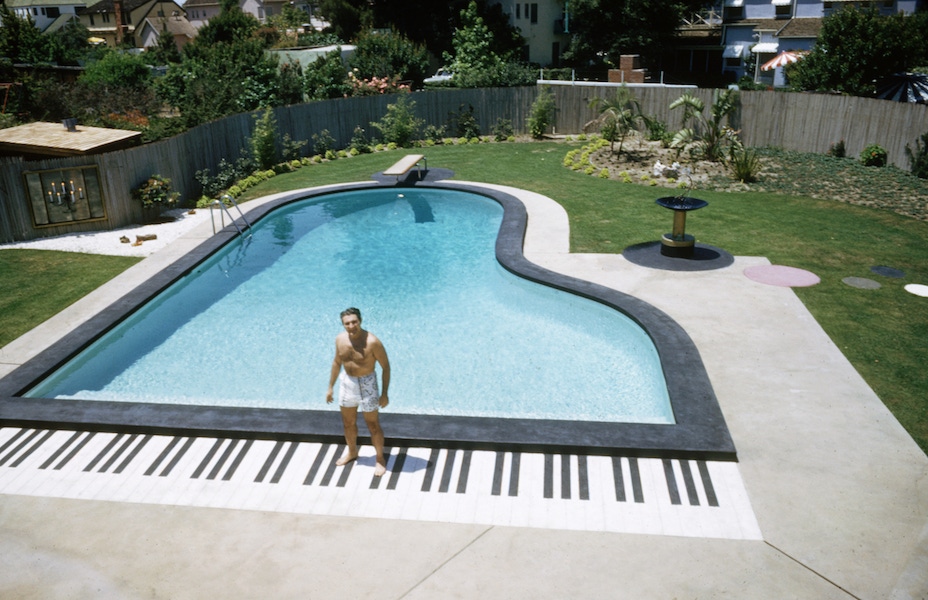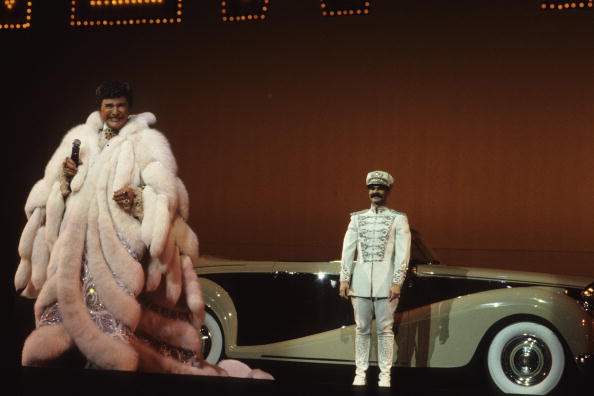 He became incredibly wealthy - and incredibly fond of showing it. He settled in Las Vegas, and as his wealth skyrocketed, so did his lodgings, expanding from a bungalow to block-sized manor, his ode to 'palatial kitsch', featuring no less than seven dining rooms (as proclaimed on the cover of his best selling cookbook, Liberace Cooks!). Above his bed was a recreation of the Sistine Chapel ceiling, with one major difference. In its centre, wreathed in angels, was Liberace's own, beaming face.M His outrageous fame and fortune also made him a favourite punching bag for critics. Between his ever more ostentatious stage production (such as arriving on-stage by mirrored Rolls-Royce), his love of fur, capes and rhinestones, his deliberately cheesy banter, his popularity with older women and his flagrant disregard for the austerity of classical music, there was much they took him to task with. A Daily Mirror's William Connor memorably, if cruelly, described him as "the summit of sex - the pinnacle of masculine, feminine, and neuter. Everything that he, she, and it can ever want… a deadly, winking, sniggering, snuggling, chromium-plated, scent-impregnated, luminous, quivering, giggling, fruit-flavoured, mincing, ice-covered heap of mother love." Liberace's response was equally memorable; a telegram reading: "What you said hurt me very much. I cried all the way to the bank." The Mirror's column also took aim at one aspect of Liberace's life about which he was resolutely private. A vociferous and prolific lover, he was also closeted homosexual for his entire life, and sued the Mirror over the column - particularly the use of the term 'fruit-flavoured' - and won. It was and remains Liberace's greatest tragedy that, as what we can undoubtedly today describe as a pinnacle of high-camp maximalism, he never felt comfortable enough to embrace who he was. Even when he was rushed to hospital, dying of AIDS, his staff insisted he had simply lost too much weight due to a diet consisting of watermelons. In retrospect, Liberace seems like something of a historical anomaly - a dazzling bird with plumage too strange and impractical to survive into the 21st century. He was kitsch, he was camp, he was knowingly cheesy and he embraced it. However, he has also proved to be remarkably forward thinking in his approach to fame. He may have been critically reviled, but he was also outrageously talented, had an incomparably devoted and adoring audience and managed to combat every sling and arrow by simply upping the ante. "Too much of a good thing" as he said, "is wonderful."