Mum's The Word
As our examination of eminence grise continues, we explore the enduring attraction of the older woman...
He may be the first to spring to mind, but Pulp Fiction's Jules Winnfield certainly isn't the only bad mother f*cker in cinematic history. Hell no, mofo. Over the past half-century, the silver screen has seen more than its fair share of hot mamas and semi-Oedipal fellas ready to show the kind of love that scarcely features on Mother's Day cards. Though 'Stifler's Mom' in the wince-inducing
American Pie
films is generally accepted as the wellspring of the 'MILF' appellation, it was Anne Bancroft's character in 1967 Mike Nichols' movie
The Graduate
that really got the mother-f*ckin' ball rolling. Immortalised in song by Simon & Garfunkel,
Mrs Robinson
(koo-koo-ka-choo) seduces the film's titular college-leaver, played by Dustin Hoffman, into a summer-long affair, before making his life a misery when his affections switch to her daughter. Although (spoiler alert!) Hoffman's character ends up with the younger Robinson woman (or does he…?), it was the image of the rapacious mother that would linger in the collective consciousness, Bancroft going through the rest of her life exasperated that she'd be forever remembered as the quintessential cougar. (Despite the fact that, aged 35 at the time of filming, Bancroft was actually only six years older than Hoffman.) "I'm just a little dismayed that people aren't beyond it yet," she said some years later. Rightly so. Sixties classic
Belle de Jour
saw her play a minxy young housewife hooker, but by 1983, at 40 years of age, Catherine Deneuve was of a suitable vintage to portray the older (much,
much
older) vampire lover of an ill-fated David Bowie in
The Hunger
. Though the two are married in the film, and like Hoffman and Bancroft, only a handful of years separated their ages, there's a definite mother-son dynamic to the couple's relationship — Deneuve's character having literally given Bowie's life. (Horrible, accursed eternal life, as it turns out.) A young Susan Sarandon enjoys a memorable blood-sugar-sex-magik lesbian tryst with Deneuve in
The Hunger
(watch it
here
, if you so desire) morphing five years later into the role of experienced elder lover, showing a young buck baseballer 12 years her junior the ways of the world in 1988's
Bull Durham
. That year, Sarandon would marry the actor playing her Bull Durham toy-boy, Tim Robbins, bearing him two children shortly thereafter.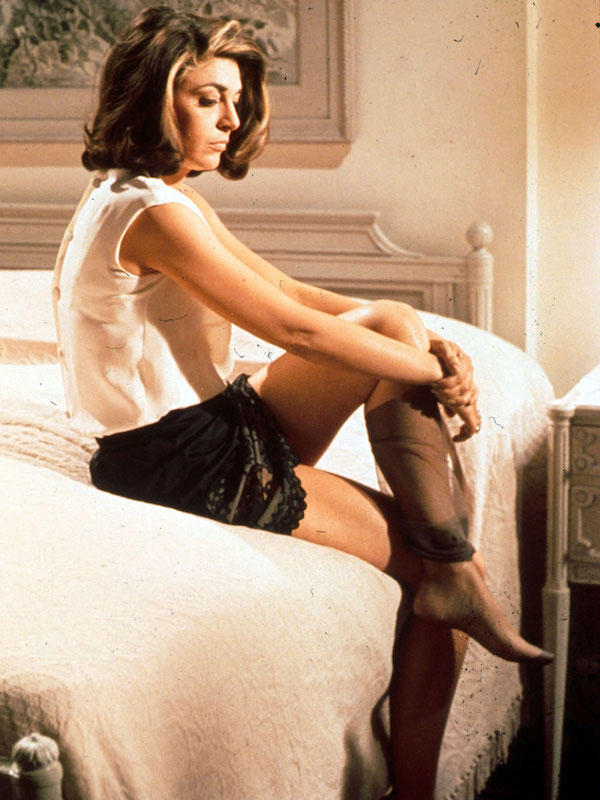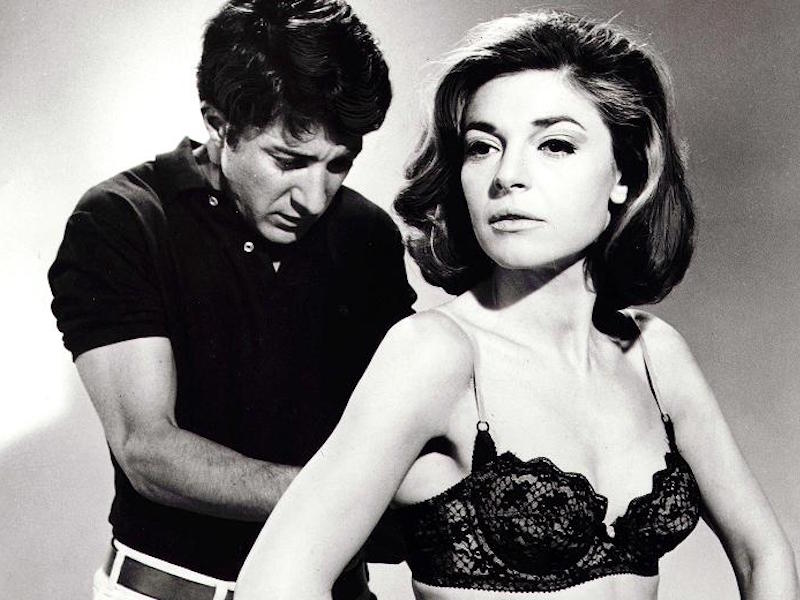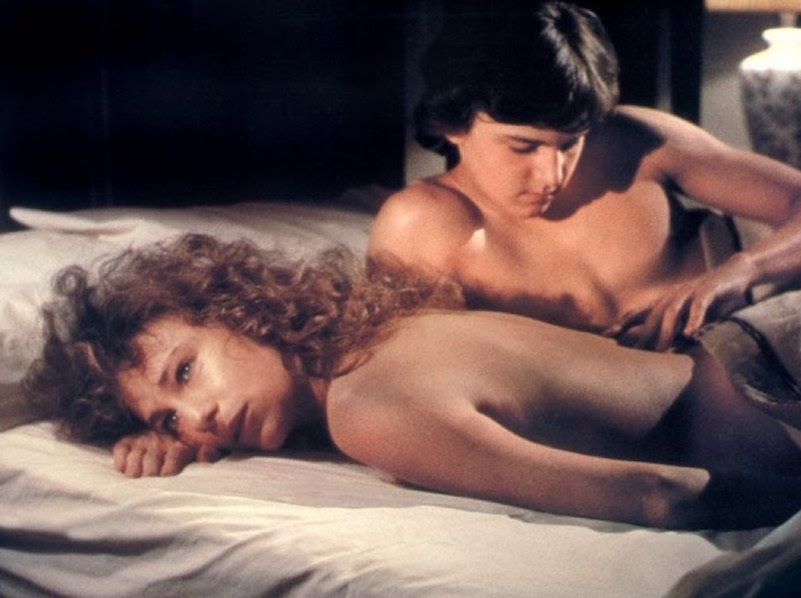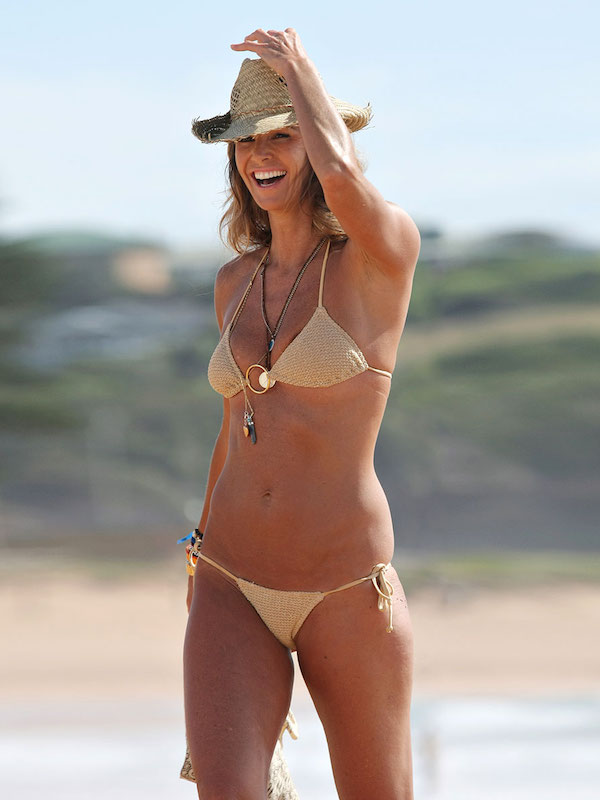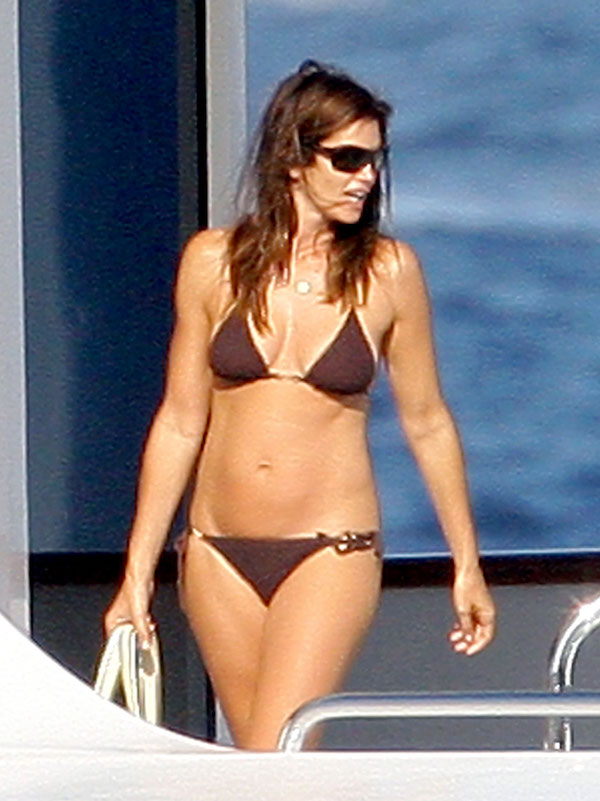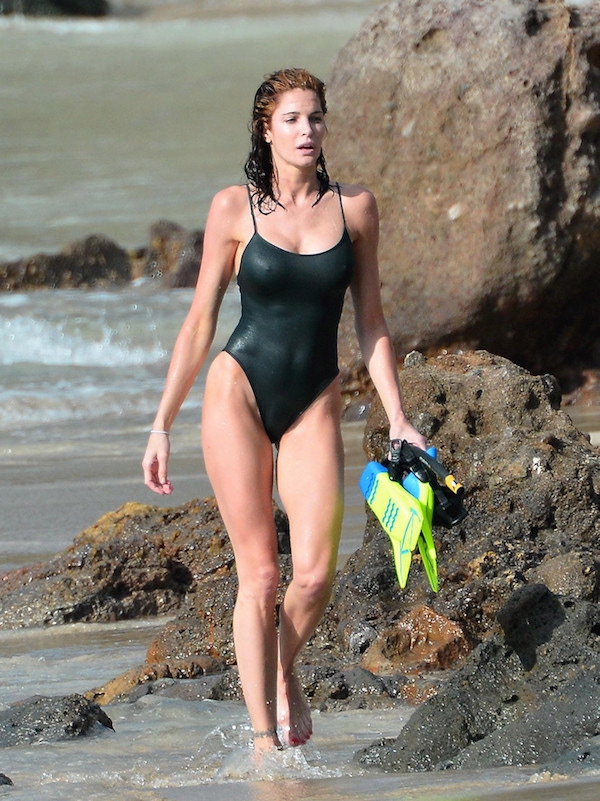 The 1983 Brat Pack prepsploitation flick Class, starring Rob Lowe and Andrew McCarthy, presents one of the most notable 'MILFs' of the '80s in the form of a then 39-year-old Jacqueline Bisset — portraying rich patrician scion Lowe's mother, who carries on an affair with McCarthy, Lowe's private school roommate. Hilarity ensues. (Also: seething mother-fucking hatred.) Supermodel Stephanie Seymour never made much of a mark in film, but played a pivotal role in two seminal moments of the MTV era when — as a young mother, and the girlfriend of rocker Axl Rose — she starred in the video clips for Guns N' Roses power ballads Don't Cry and November Rain. Today a 48-year-old mother of four (her boys with billionaire husband Peter Brant are noted #RKOI bon vivants), Seymour continues to maintain a semi-regular modeling schedule, and remains eminently Milfy. So too does Seymour's supermodel contemporary Elle Macpherson — the impeccably preserved 52-year-old mother to two teenaged boys with ex-husband, financier Arpad Busson. These two, of course, are far from the only yummy model mummies out there. Kate Moss, Yasmin Le Bon, Alessandra Ambrosio, Miranda Kerr, Cindy Crawford, Amber Valetta, Stella Tennant, Natalia Vodianova, Angela Lindvall, Arizona Muse, Jourdan Dunn, Linda Evangelista and Christy Turlington, to name but a few, have also managed to pass on their genes while still looking good in a pair of jeans. Starting a family straight out of high school, Racquel Welch effortlessly combined sex symbol status with motherhood through the 1960s and '70s. At the very time her deerskin bikini in 1966's One Million Years BC was making Welch the stuff of teenage boys' caveman carnal fantasies (and setting poster sales records), her eldest child Damon was turning seven. The same month Welch appeared in a Playboy nude pictorial cover story, her daughter celebrated her 18th birthday. (Tahnee Welch would follow in her mom's footsteps, bearing all for Hef some 16 years later.) It shouldn't come as any surprise that mothers might remain sexual creatures. The sexual act is, after all, the root cause of most pregnancies. Aside from one famous example, few instances of immaculate conception have been recorded. Mothers are f*ckers. The virgin/whore dichotomy is not only hopelessly antiquated, but terribly sexist, a misogynist double standard. What, a woman becomes untouchable when she bears you a child? A mother can't also be a lover? C'mon, man. Leave the medieval thinking to Marsellus Wallace.