Myrqvist for The Rake: An obbligato dress shoe
The Rake is delighted to join forces with Swedish shoemaker Myrqvist who have crafted a quite outstanding black patent opera pump. In time for the flurry of black tie events, this rare formal shoe is the epitome of classic elegance.
Opera pumps, as American author and designer Alan Flusser states: "Are the only men's shoes to enter the 21st century pretty much exactly as they left the 19th". Originated in the Regency era, and becoming popular in Victorian times (particularly at decadent opera houses) the style is considered the last vestige of a men's court shoe. Regularly donned by royalty and state dignitaries attending white tie events, the opera pump for so long reflected the English haute-bourgeoisie. However, the youth-driven counterculture movement of the 1960s somewhat alienated white tie, thus contributing to its decline. Black tie became the default eveningwear for more formal events, and as a result less traditional shoes such as the Oxford were favoured.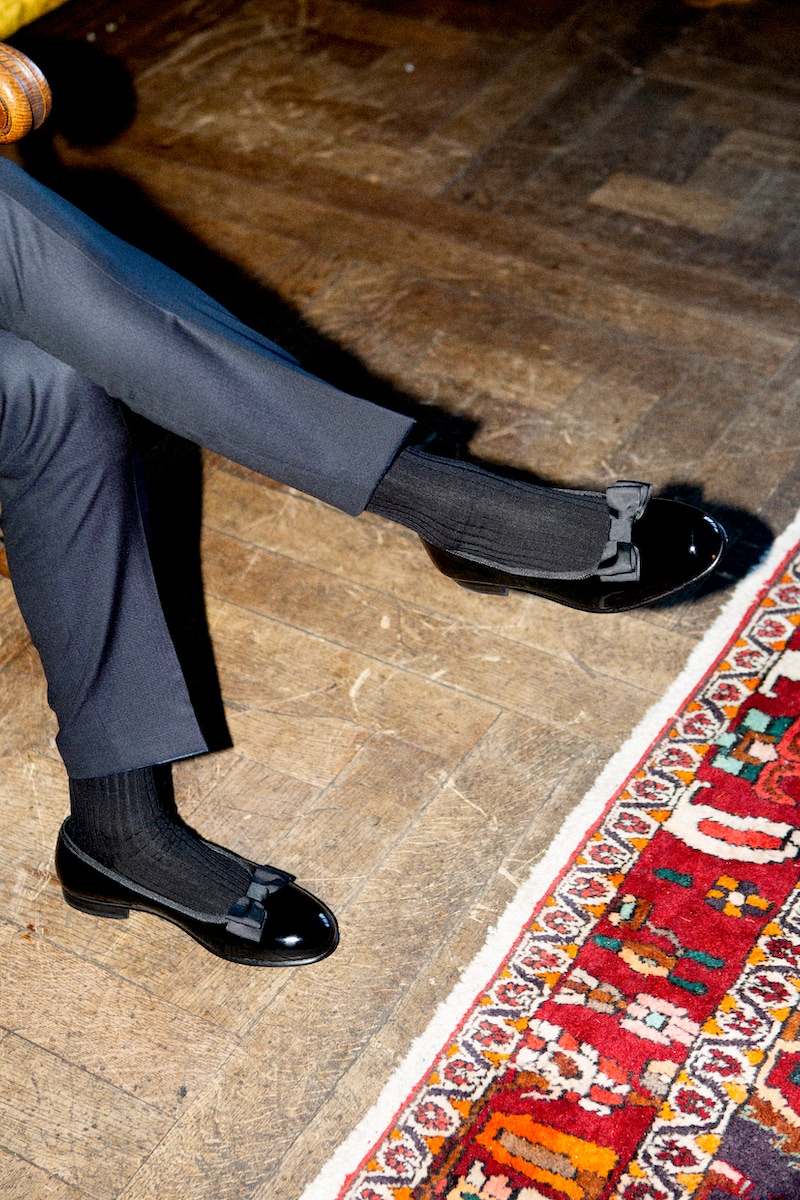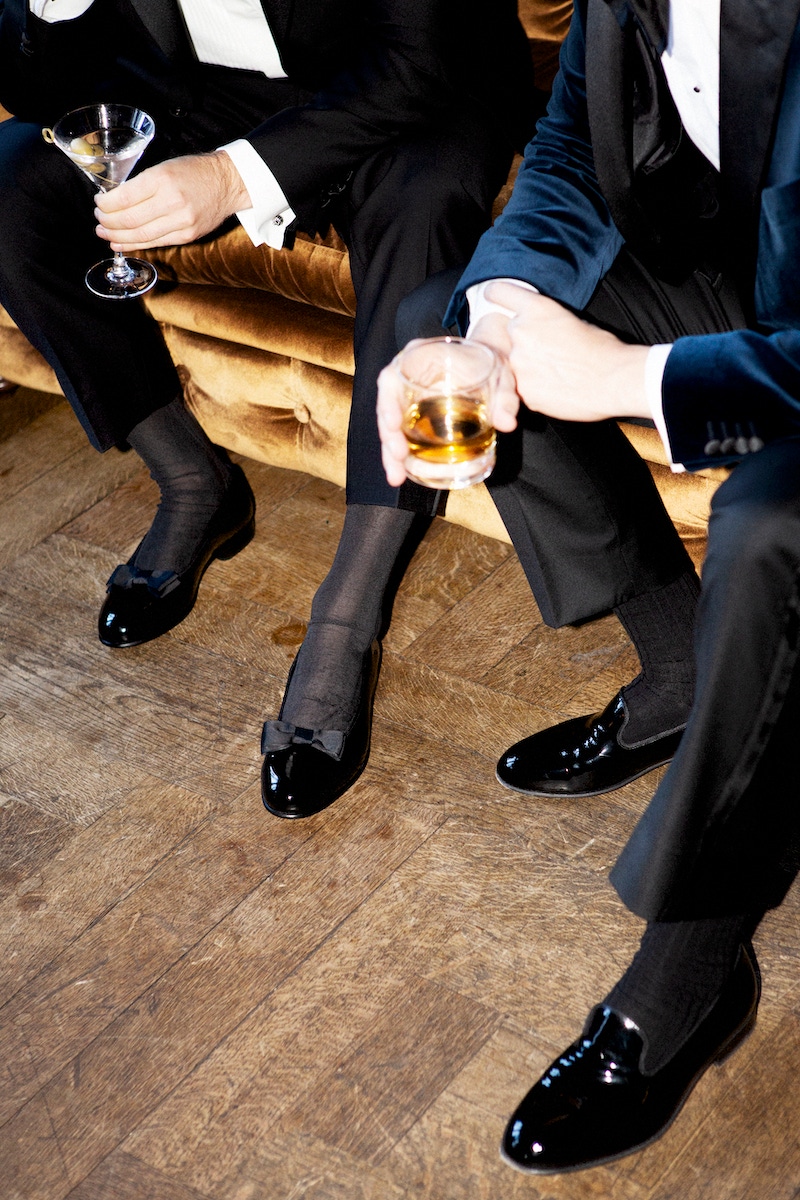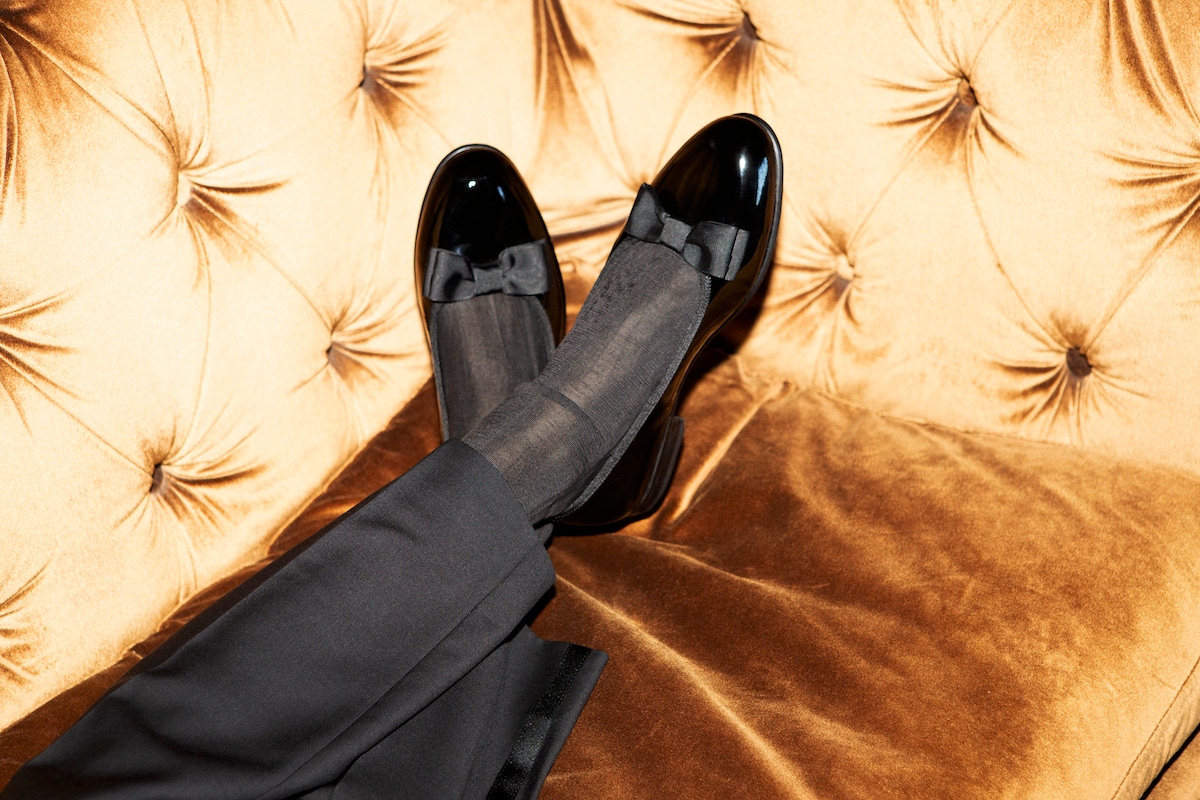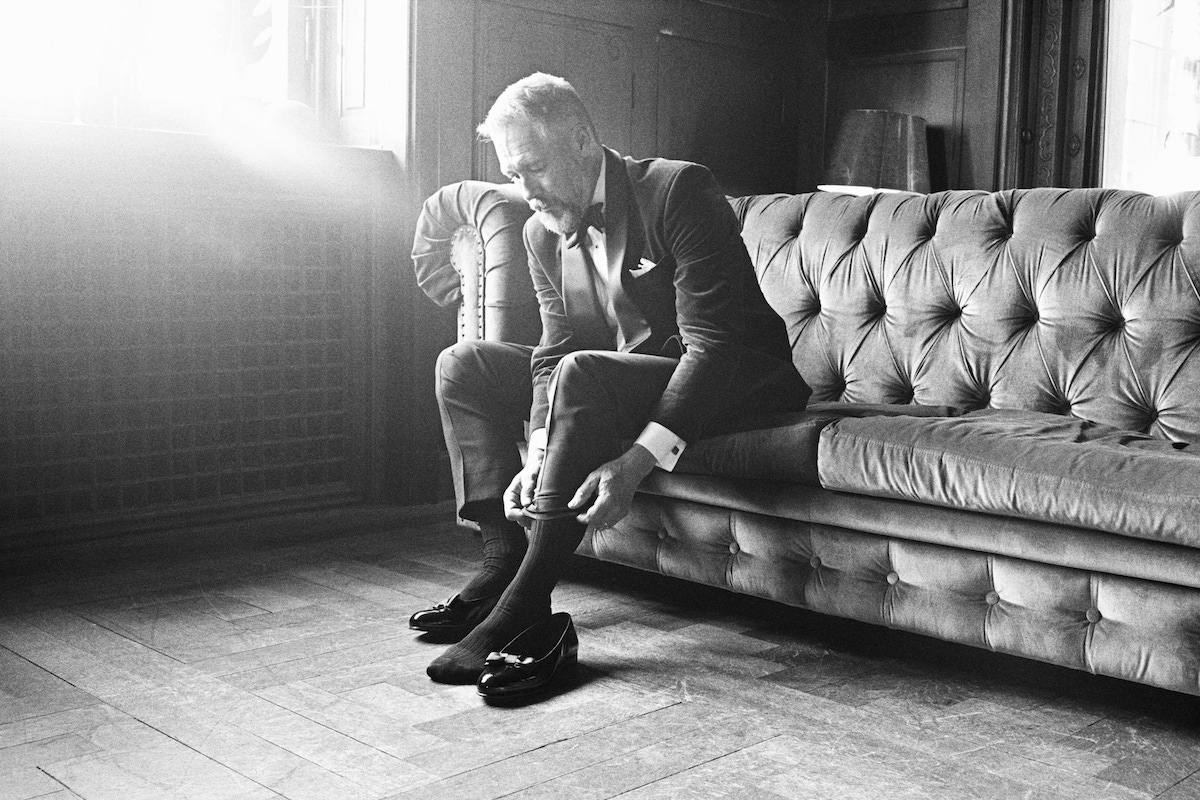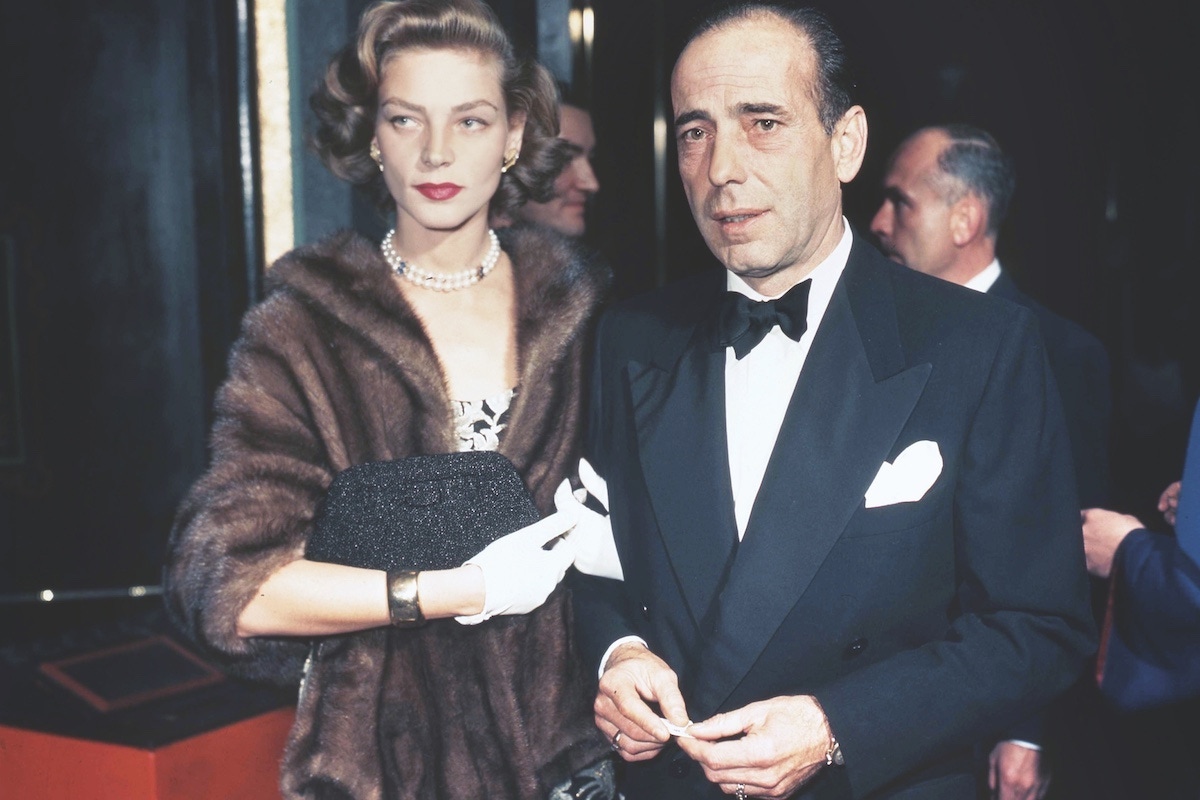 However, if you take note of Manolo Blahnik's penchant and heroic continuation of the opera pump, you might think differently about both its adaptability and its capabilities in being a pivot for refined style. Eschewing fashion for timeless elegance, it wasn't uncommon to see the Spanish designer donning a suit from Nutter's of Savile Row with opera pumps. The point is, don't view it as a fustian accoutrement, but rather see the shoe as an instrument in bringing back the dialogue of men's elegance. And more timely as a springboard to welcome and embrace the social sybaritic lifestyle that has been absent in the last two years. Keen to not let the romance of dinner dress evaporate from our minds, the great Edward Sexton conjured up fresh eveningwear designs mid-pandemic. Like Sexton, but from an editorial vantage point The Rake continued to champion the future recreation of black tie. And so, when Swedish-based shoemaker, Myrqvist approached us about an exclusive design collaboration involving a black patent opera pump, we couldn't have been more onboard.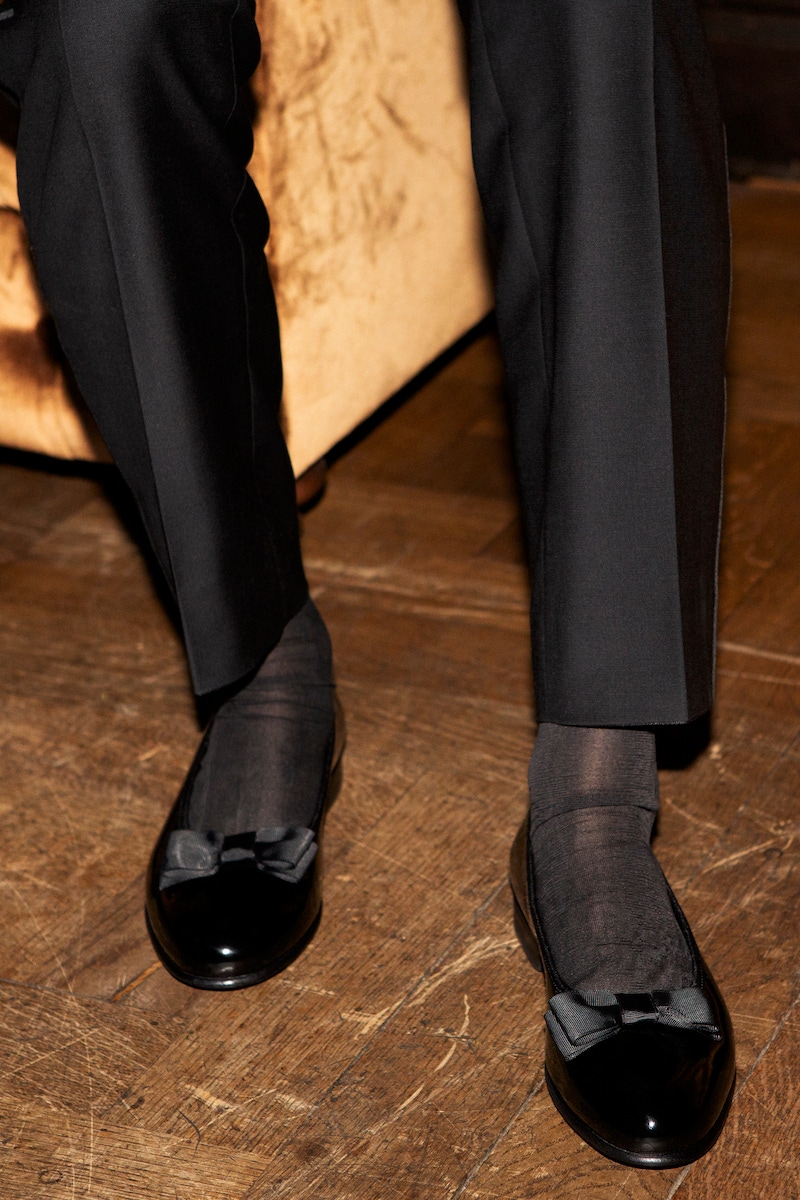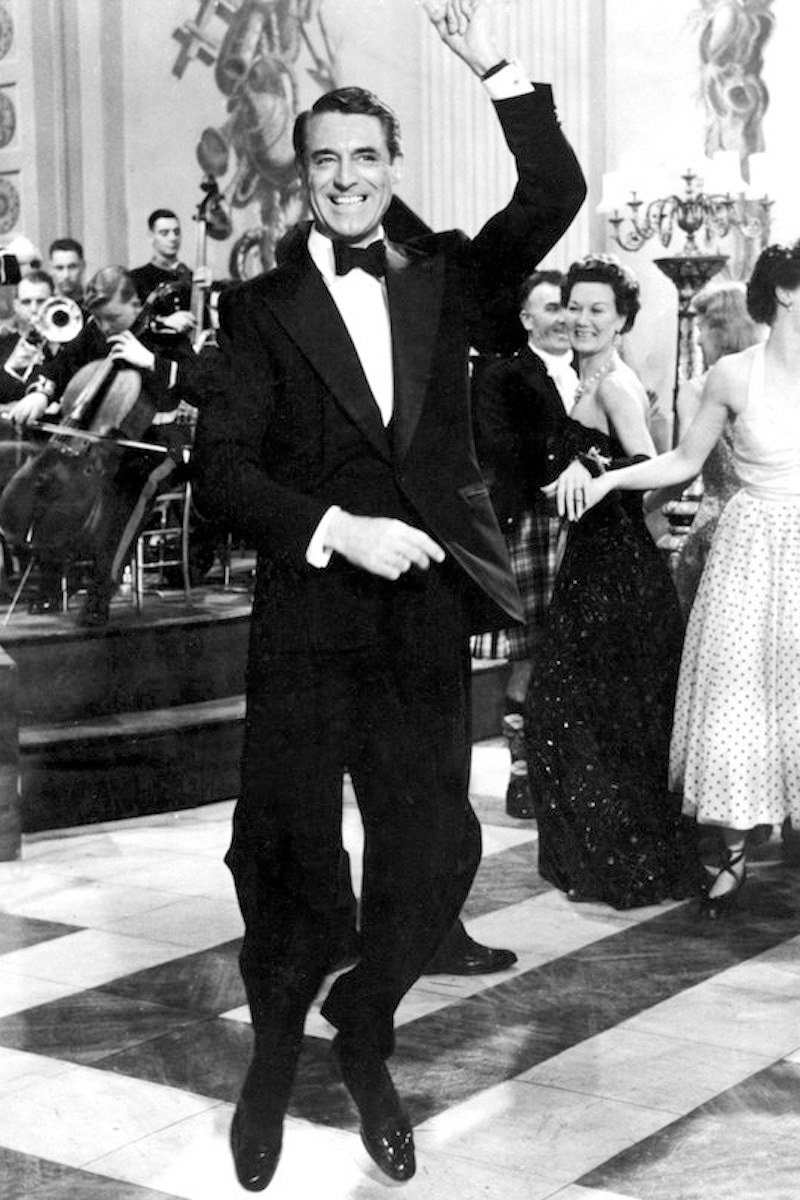 CEO and founder of Myrqvist, Sebastian Öhrn explains: "We feel it is time to move on from the sweatpants fad and dust off that black tie." Named the Rosendal, it is a classic opera pump, featuring a highly elegant bow, quilted lining and black leather insock with a "Myrqvist for The Rake", golden print. Established six years ago, Myrqvist have already garnered a reputation on the international shoemaking scene for well-constructed shoes sold at a very attractive price point. The Rosendal's irrefutably elegant shape is not only the result of acute design, but made possible by the handwork of skilled custodians in a small workshop in Northern Portugal. Considering these endorsements, its price tag below £250 represents remarkable value.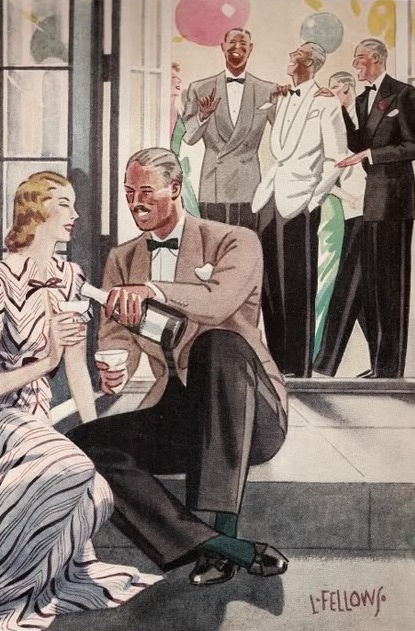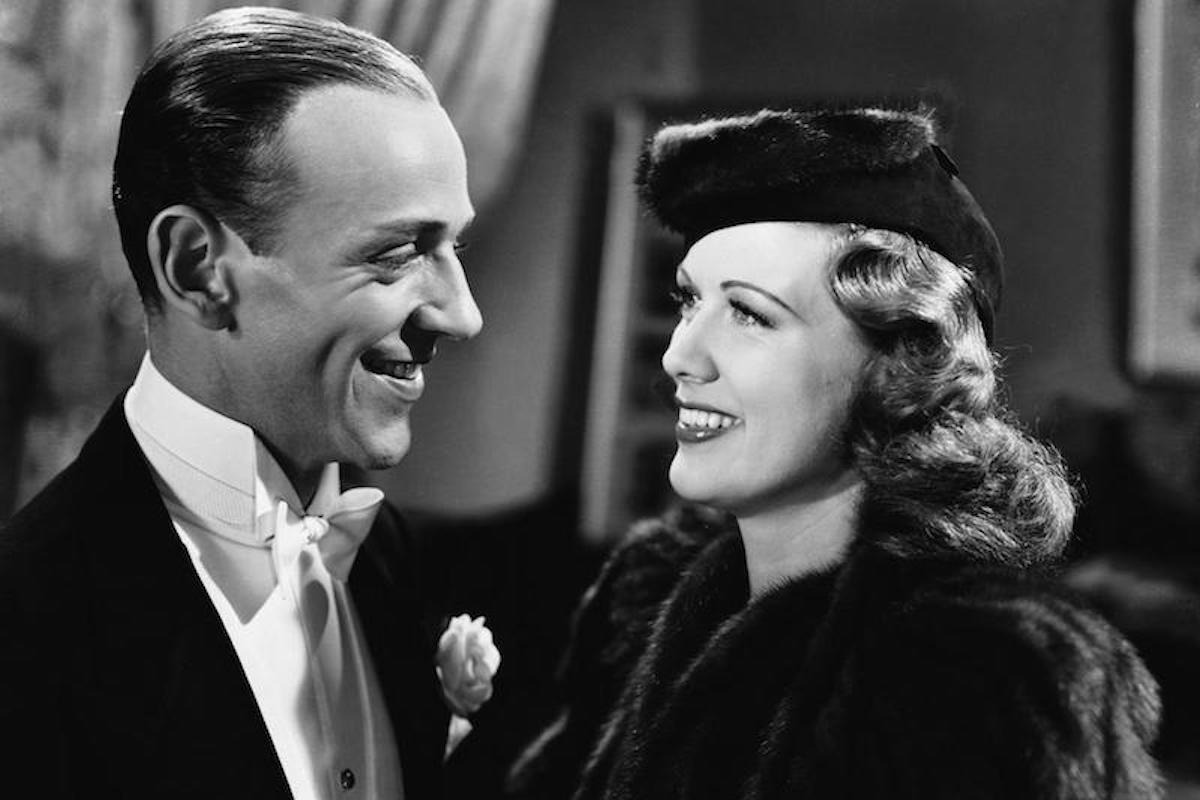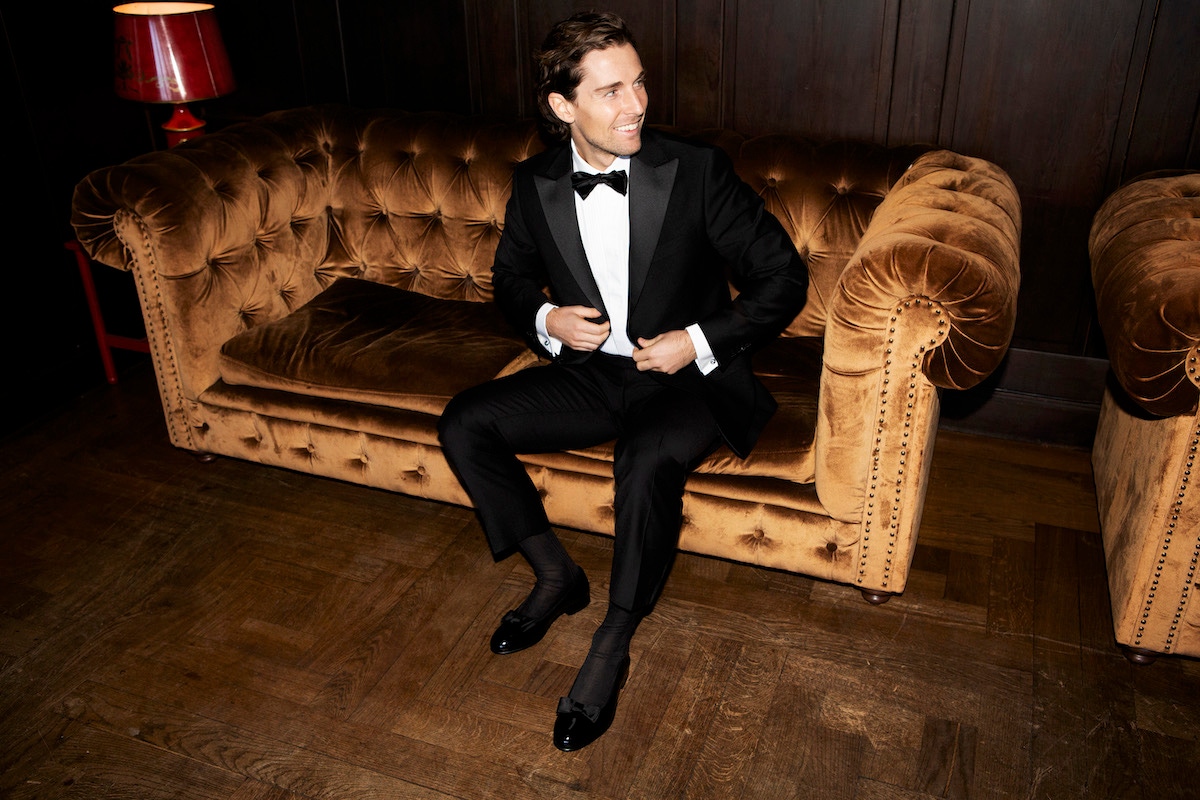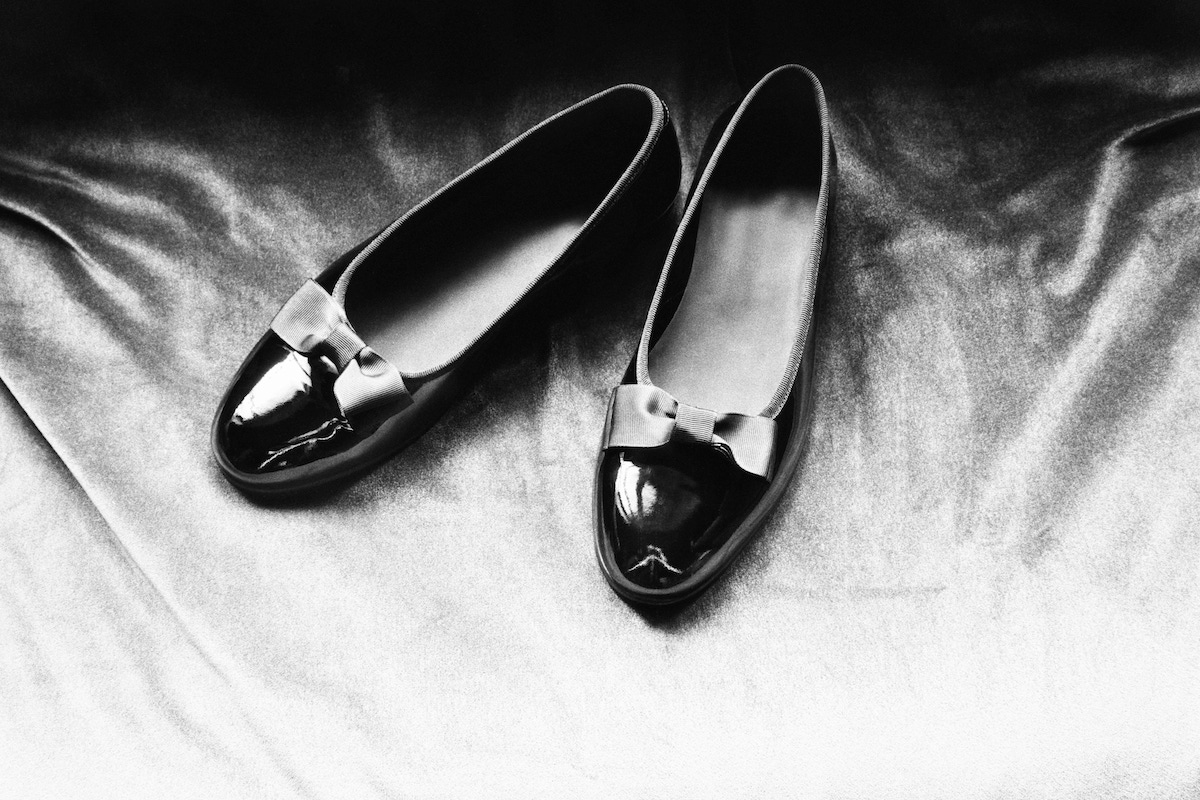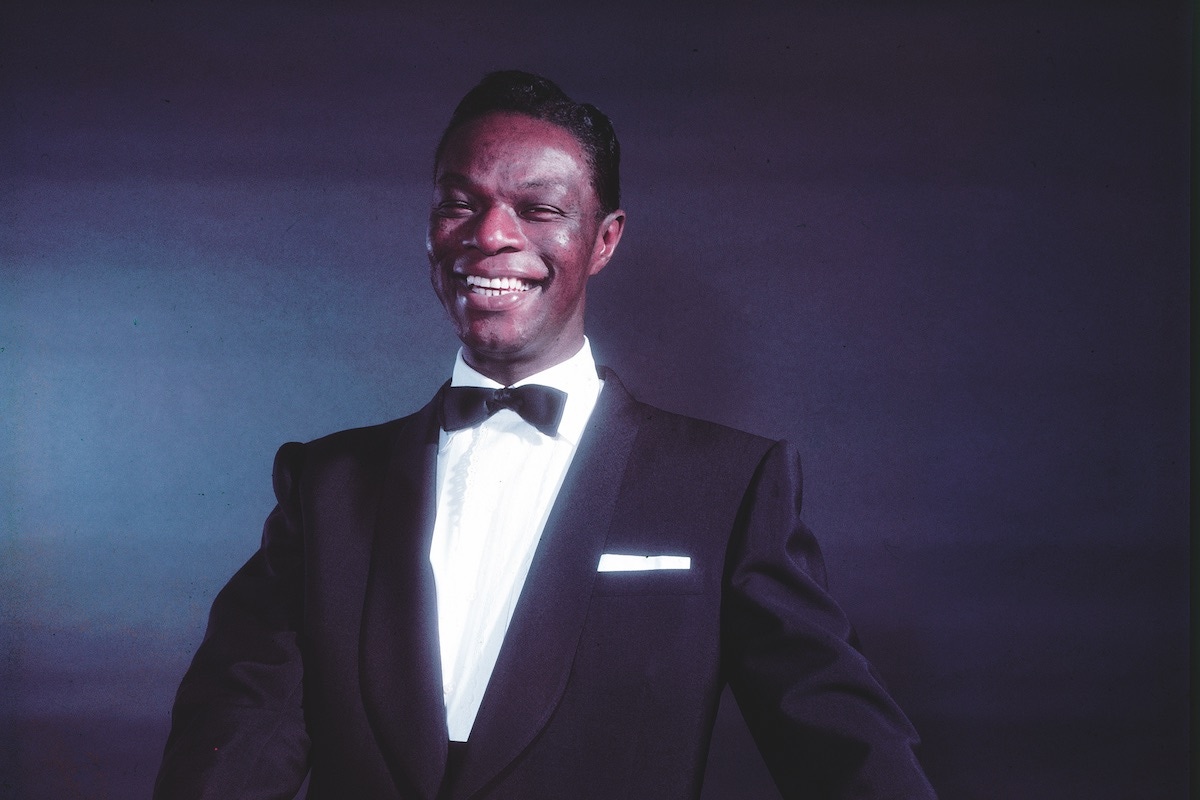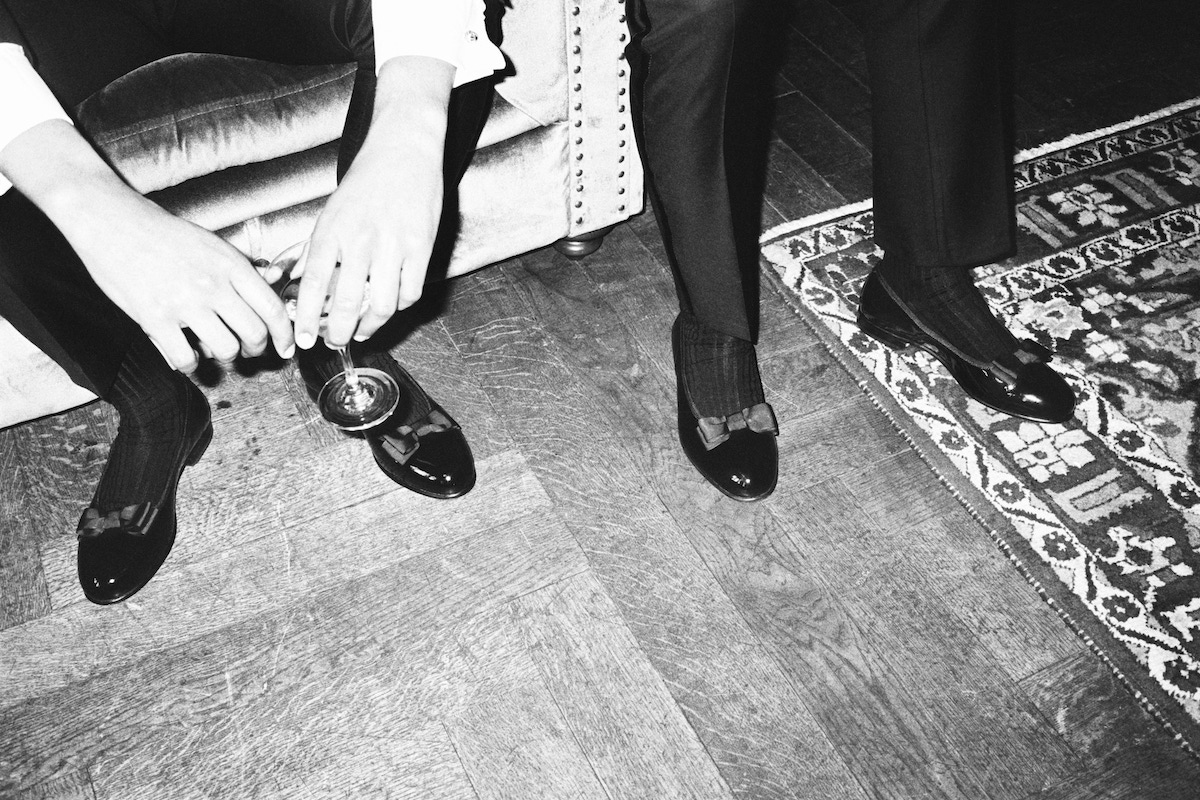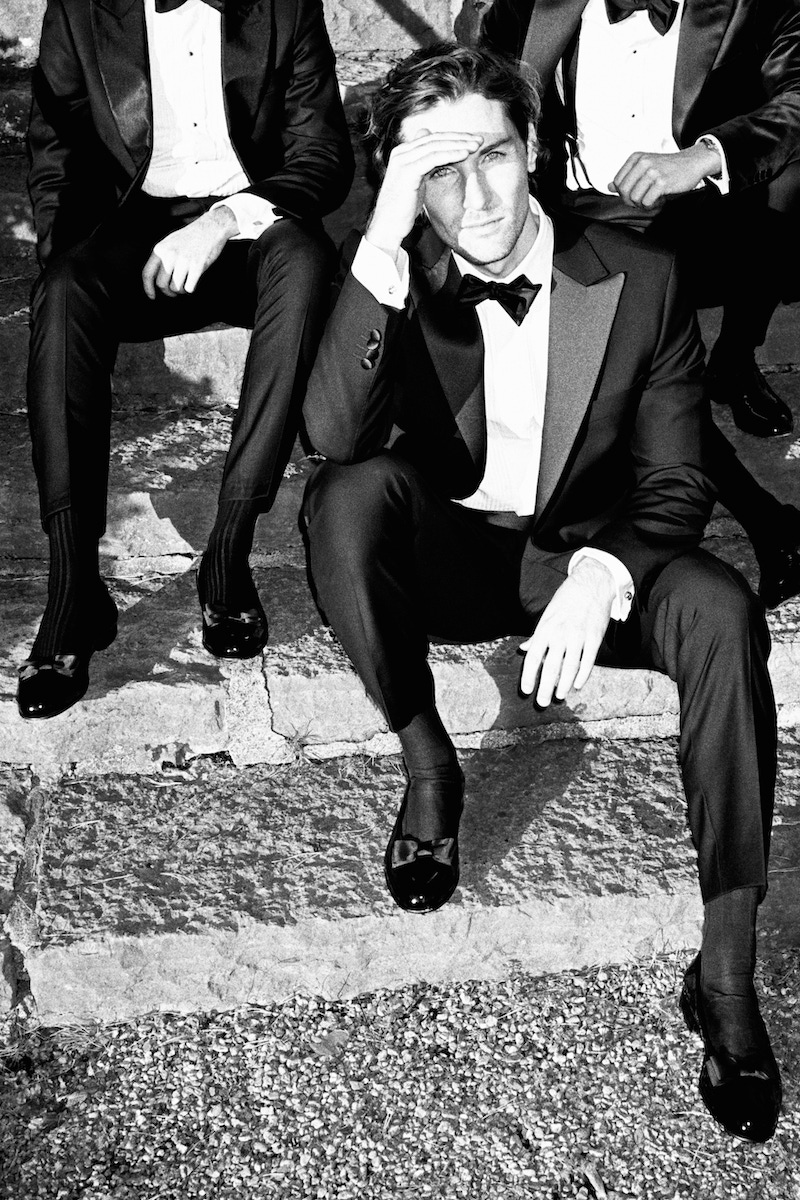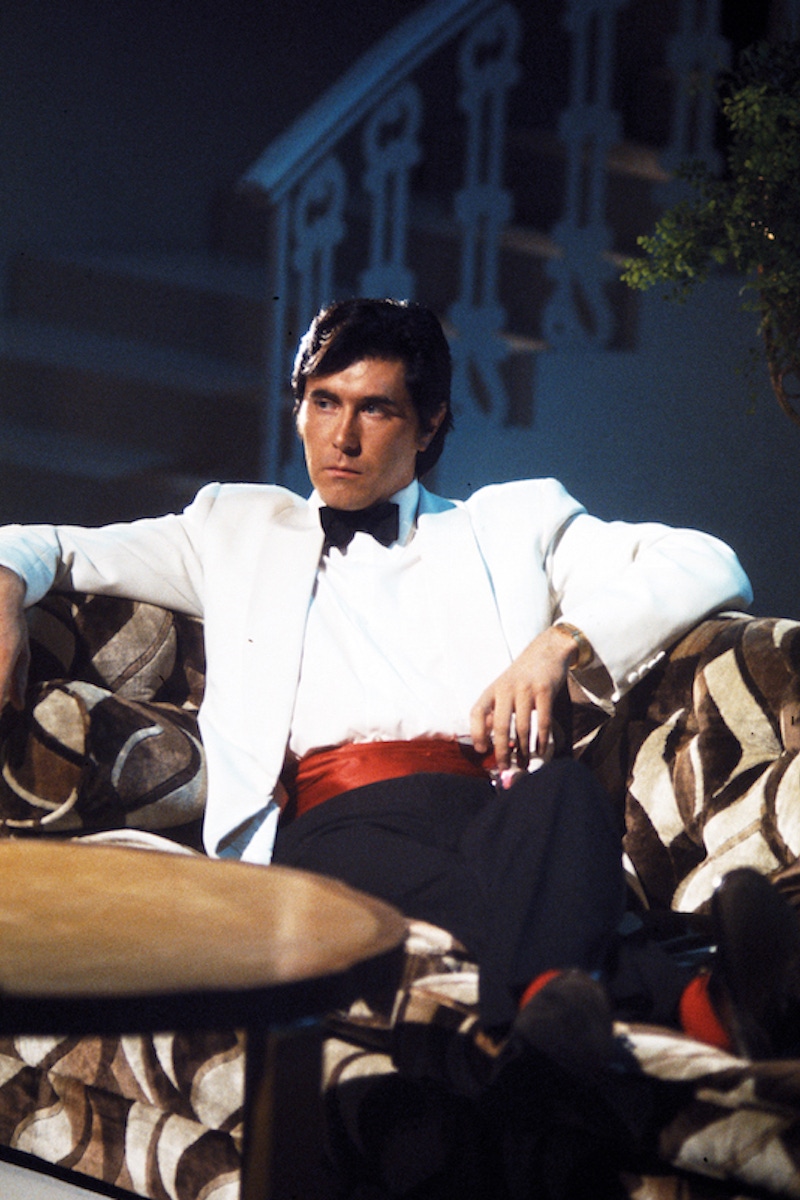 No other dress code brings with it such cachet, nor imbues in the wearer such a palpable sense of self-confidence and glamour. Whether you're attending the annual Nobel Banquet in Stockholm City Hall in white tie, the Teatro di San Carlo opera house in Naples or simply a festive black tie event, wearing these shoes will not only give you a nostalgic sense of the glamour of old Hollywood
soirées
, but they will give you a spark to embrace the splurge of social occasions in the present moment.