Naked Clothing: A Supremely Soft Touch
The Rake proudly unveils Naked Clothing, an Italian label that offers sartorial polo shirts of otherworldly soft-nature through cunning techniques and processes.
From humble beginnings over a century ago as a piece of practical sportswear, the polo shirt has transcended every social, economic and gender distinction. Totally ubiquitous and, like anything mass, it's very easy to overlook the inherent beauty of the polo shirt's simple design, which is the crux as to why any garment can achieve such impressive longevity in popular cultures. 
Today, the polo occupies a fascinating place in the sartorial landscape. As we see traditional codes of dress either merge or get broken down completely, the polo – and the long-sleeved polo especially – is emerging as the casual shirt's heir apparent. A relaxed, easy-wearing and pleasingly textural alternative that still retains some of the shirt's classic handwriting, it's as at home with a pair of shorts as it is worn smartly under a blazer, and brings to any outfit a certain softness and elan that a crisp cotton poplin is simply not capable of.
If there is one maker that has mastered the sartorial polo, it's boutique Italian label Naked Clothing. In short, it produces some of the finest-made and most luxurious-feeling cotton polo shirts that will ever grace your shoulder blades.
Naked Clothing was founded by the gentlemanly and wonderfully enthusiastic Filippo Matera in 1995. Matera has been in the game since his university days and brings a wealth of craft knowledge to bear with his brand. He realised in the early nineties that there had been a monumental shift in the menswear landscape towards the informal and as a result saw space for a brand like Naked Clothing to exist. "I wanted to produce casual shirts and then move forward and apply the same techniques to other materials such as jersey, piquet and denim," he says. The brand became known for taking stone-washing techniques traditionally used in jeans making and applying them to casual and polo shirting. As the brand developed, so did Martera's mastery of washing techniques. Indeed, a Naked Clothing cotton polo possesses the kind of supple and opulent handle one might expect from pure cashmere, much less cotton jersey.
Naked Clothing's factory is based in Andria, in southern Italy, which is also where Matera sources the lion share of his cotton. "My factory in Andria is a jewel to me," Matera tells me. This area of southern Italy also plays home to big players in the fashion industry, who seek out the region's expertise in the production of fine shirting.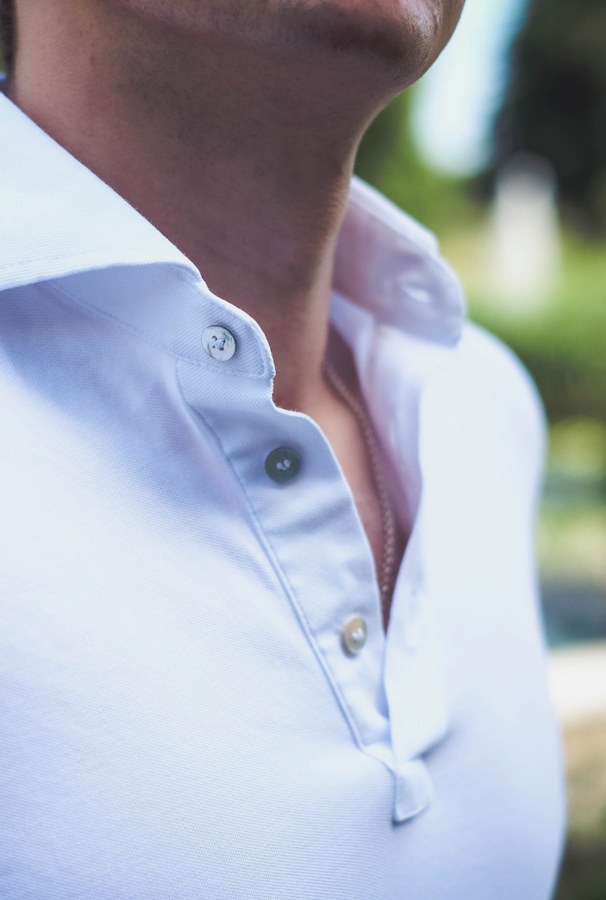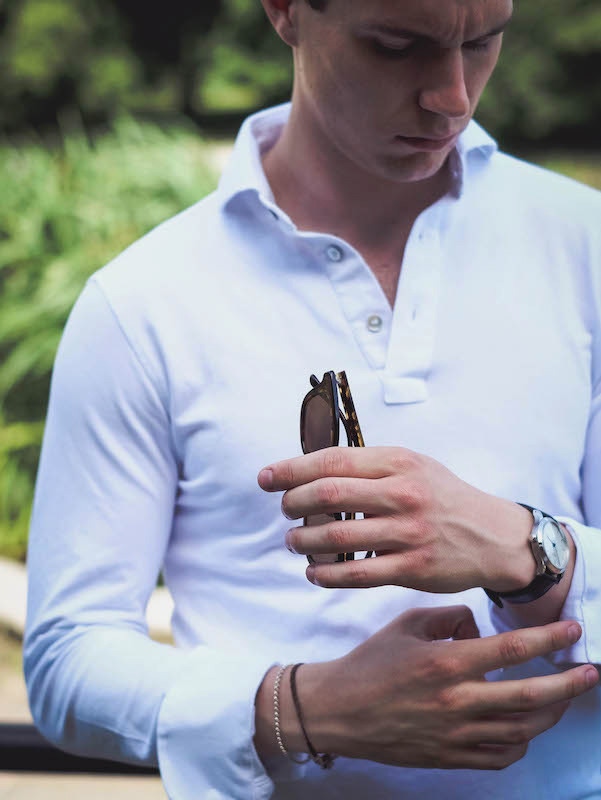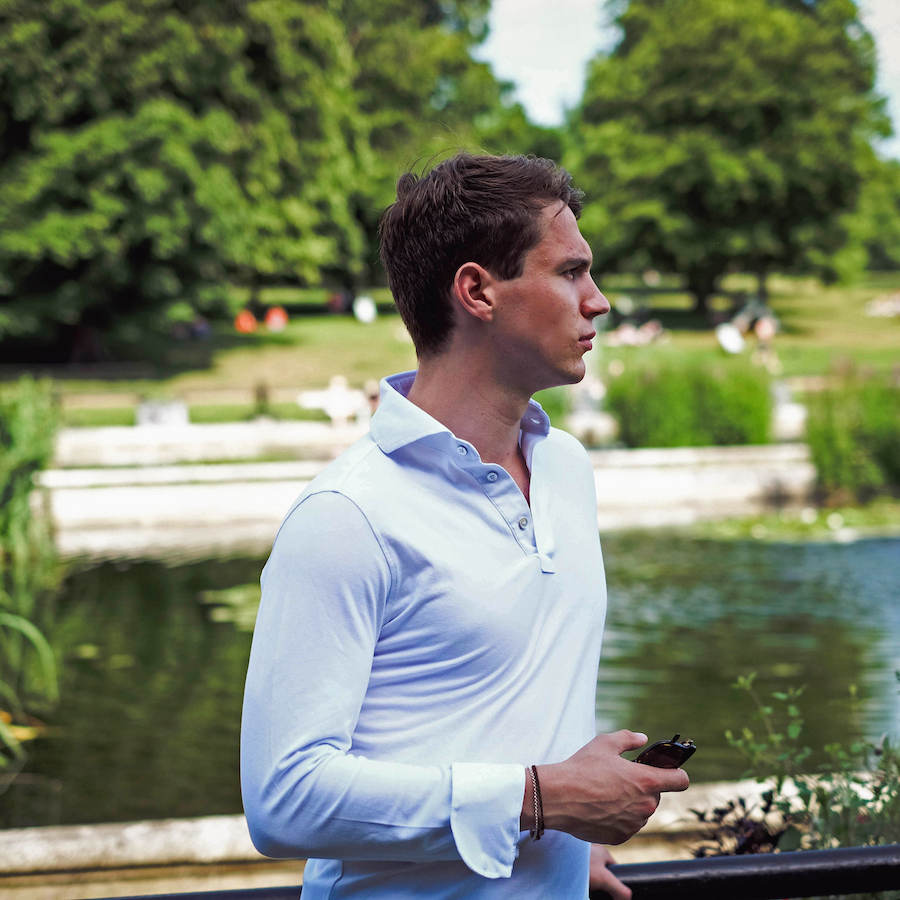 Whilst he is a designer and a businessman, Matera's methods in achieving his shirts' softness and richness of colour is more akin to alchemy. Two primary colours are used to create his shirts: white-ecru, which is then dyed, and indigo blue, which is then treated to get different shades. Then, to give the shirts their imperial softness, they go through the impressively-named 'ennoblement stage'. "We use silicone and natural softeners which give this cashmere-like effect to the cloth," says Matera, "and it resists washing as well." Matera also uses an enzyme called
rasapelo
on the cloth prior to the final treatment. "What the enzyme does is burn the outer layer — the hairy layer — of the cloth so that even after many washings, the cloth quality is not affected. Together with the silicone and natural softeners that we use, this ensures our clothes last for a long time in a perfect state."
Naked Clothing offers a range of shirting wardrobe staples which we now have the pleasure of stocking on The Rake's Atelier, including polo shirts, T-shirts, long sleeve polo shirts, regular shirts with collars ranging from cutaway to forward point — thus meaning that there's something for every discerning man. In regards to fit, Matera studied the human body prior to developing the patterns and has settled on two fits: a slimmer cut for pique polo shirts and jersey T-shirts, and more classic, regular for shirts, polo shirts, denim shirts, pipeline and jersey shirts. He's fastidious about ensuring they retain their shape as well. "My shirts don't shrink because all the garments come out of the assembly sized to face the dying process at 90° and the washing one at 60°. These allow them to reach the correct sizing parameters."
Whether you're looking for a replacement for your shirt, something for weekend jaunts, or for holidays in the Côte D'Azur layered under a linen blazer, Naked Clothing's offering is just the ticket. With a scrupulous amount of attention to detail, complementary fit, high-quality fabrics, various styles and innovative but natural processes they're some of the finest polo shirts we've come across.
Shop the Naked Clothing collection on TheRake.com.