Il Collezionista: Nathan Clements-Gillespie
Our Arts Correspondent meets Nathan Clements-Gillespie, gentleman, artist and collector.
Nathan Clements-Gillespie is the kind of man who offers you a glass of champagne and homemade bircher muesli upon arriving to interview him at his apartment in Chelsea, London. We first met earlier this year at the Hannah Barry Gallery summer party in Peckham and have since crossed paths at numerous exhibition openings and art fairs across Europe. Nathan was raised in Rome where his American parents first met at an art exhibition, so it feels inevitable that he has carved an impressive path in the art world. Despite summering on Nantucket Island – a coincidence we share – he was raised in Italy before studying Italian and French Literature at Oxford University. Remarkably, Nathan also has a degree from La Sorbonne where he spent his year abroad. There in Paris, he developed his sartorial flare, describing how, "I was always interested in fashion, but became more involved when I hosted a birthday party in Paris and a guest brought friends from Central St Martins. I couldn't have imagined more talented, energetic people and now I buy from the French brands they work for like Lanvin and Saint Laurent." As for the rest, Nathan revealed that, "in London, I go to Smythson or Mount Street Printers for stationary. Then it's John Lobb on St James's street for shoes and Paule Ka when I need a present for someone special." When asked how he began his career in the art world, Nathan conveyed that, "it began in the Oxford town hall during an interview for a financial institution. My attention drifted to the beautiful ceiling panels by Pietro da Cortona, it felt like a sign to consider other avenues and so I applied for an internship at the Peggy Guggenheim Collection in Venice." After that he worked for Peter Freeman in New York and then the American pavilion at the Venice Biennale – a role perfectly combining his American and Italian roots. In January 2010, Luca Massimo Barbero, curator at the Peggy Guggenheim Collection and then director at The Museum of Contemporary Art of Rome sought him out. And by 2012, "I became External Affairs Director and worked on the Italian Pavilion of the Venice Biennale curated by MACRO's new director, Bartolomeo Pietromarchi." Across his career, Nathan has always been known for the broad spectrum of art which he engages with. From behind his desk, the collector described how, "I spend part of my summers in Greece on archaeological sites, and the idea of cross-collecting and looking at artistic creation across different media and time is very stimulating to me. I believe that it's as fascinating to explore the promise of a younger generation as it is to engage with mid-career artists or to look back through artists' estates with the benefit of hindsight and see how revolutionary they were for their time, and how relevant their work still is today. El Greco is one of my favourite examples, if I weren't so familiar with his work, I wouldn't think him out of place in a contemporary art fair."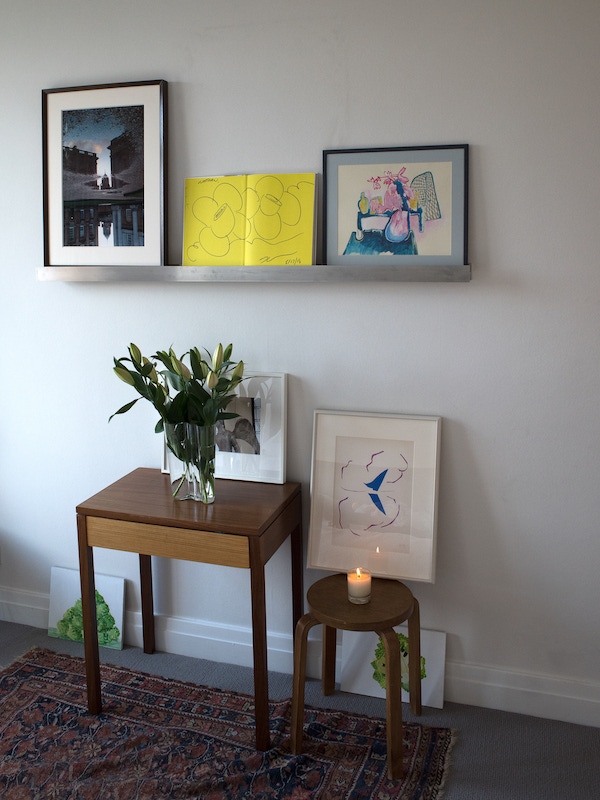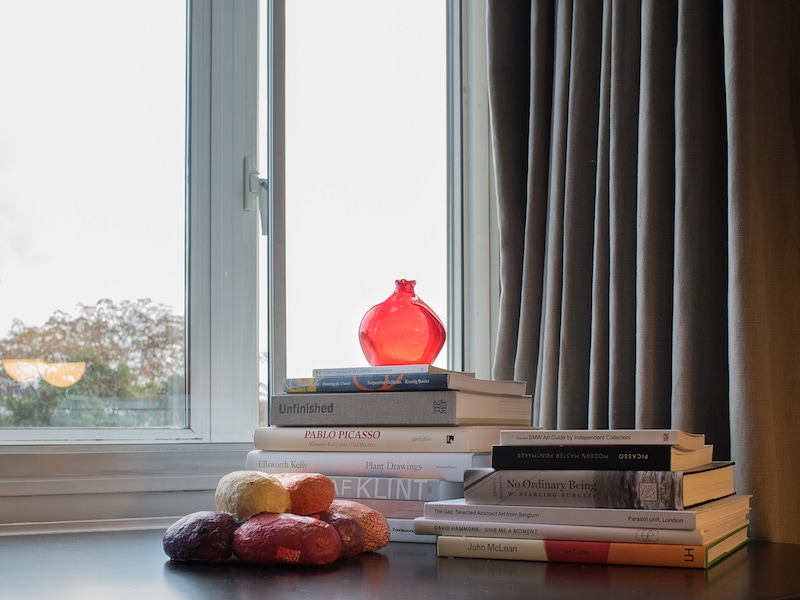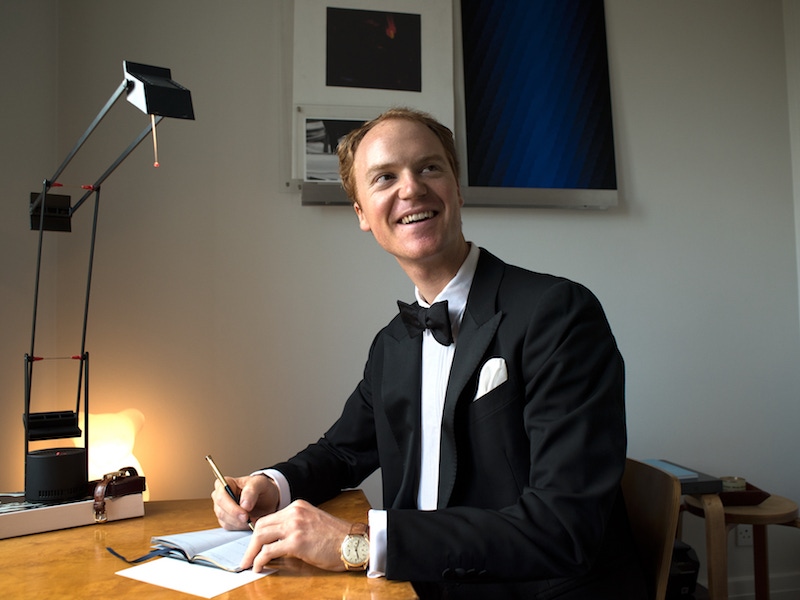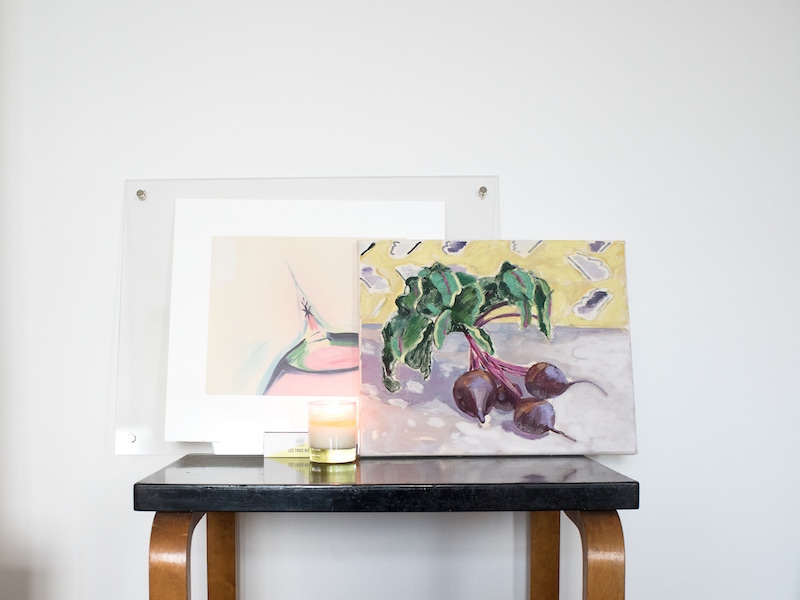 In London, the role Nathan is best known for is director of ART16. He was contacted in the summer of 2015 and joined in October before it opened the following May. Despite the short turnaround, he found it, "challenging, exhilarating and extraordinarily rewarding, it was an incredible experience that I would repeat in a heartbeat. Running an art fair left me with renewed respect for the hard work of galleries and artists alike." Amidst the artworks in his Chelsea apartment, Nathan described how, "I don't think of myself as much of a collector, but I love my friends who are artists and I get to feel their love through their work every day. For example, I think the work of Celia Hempton, with her brushstrokes and mastery of colour is extraordinary. I'm also intrigued by Eddie Peake, Prem Sahib and George Henry Longly. I love their dynamic as a group of friends, but also as collaborators on projects like Anal House Meltdown." As for the galleries he frequents, Nathan declared that, "Thaddaeus Ropac, Paris has impeccable taste and an exquisite eye. As does Peter Freeman and there's no doubt that Gagosian Gallery puts on some unbelievable shows." And when it comes to art fairs, "if the season begins with Frieze in London, then it's Fiac and Paris Photo as well as Artissima in Turin, Italy - it has a strong programme with great energy as well as interesting patrons and galleries without too many social distractions. Art Dubai and the Sharjah Biennale have also proved a gateway to the region. And then there's obviously Art Basel and Basel." What is Nathan looking forward to? Over the next few months, "watch for Fundacio Arte curated by Flavia Frigeri and started by entrepreneur and collector Frederico Castro Debernardi, which will unveil its first exhibition in Buenos Aires focusing on exciting artists from Latin America. Back in London Anthea Hamilton did a beautiful job on The Turner Prize at Tate Britain." And although Nathan favours, "the Wolseley for breakfast, Claridge's for supper by the piano, Chiltern Firehouse at all hours," do not underestimate how far he'll venture in search of cutting-edge contemporary art. Who knows what Nathan's record is for private views in one night, but there is no doubt that he has the stamina to leap from Mayfair to Hackney Wick, Peckham and back if he gets wind of an exciting exhibition.