New! Limited Edition Camo Field jacket from TWC X The Rake
With only 17 created, this unique camo print waxed field jacket by The Workers Club and exclusive to The Rake, is a no-brainer for your winter wardrobe.
The waxed field jacket is a non-negotiable piece of kit in the winter months, particularly here in the United Kingdom, where the atmosphere is not some much 'air' as perma-drizzle. It's in such conditions that the waxed coat comes into its own as a tried and tested barrier to the rain. Humans have actually been waterproofing cotton with animal oils since the Ancient Egyptians when sailors would coat their sails in it. The trend inevitably worked its way onto outerwear with the invention of paraffin wax. Waxed coats and jackets became extremely popular in the late 18th century, when one J. Barbour & Sons started producing waxed jackets for farmers and gamekeepers. Now, the likes of Barbour and Belstaff remain two of the best known makers of waxed outerwear, but we have colluded with The Workers Club on a very special and very limited (only 17 have been made) field jacket that thinks outside the box.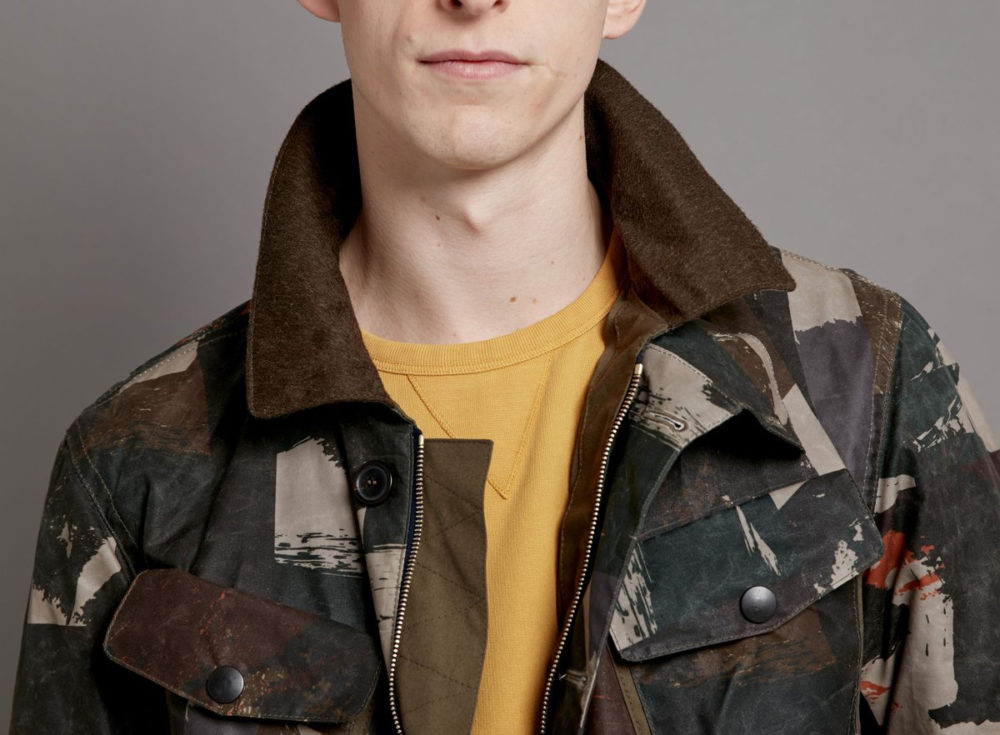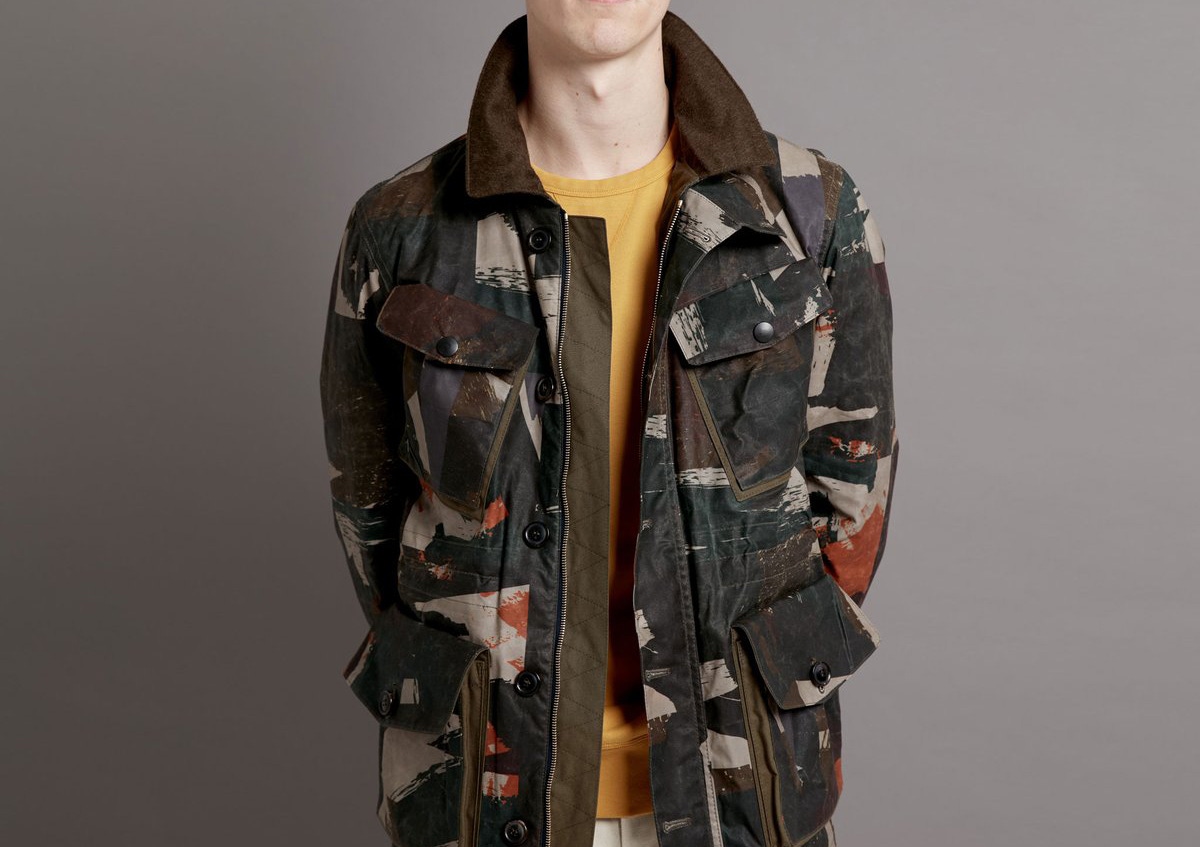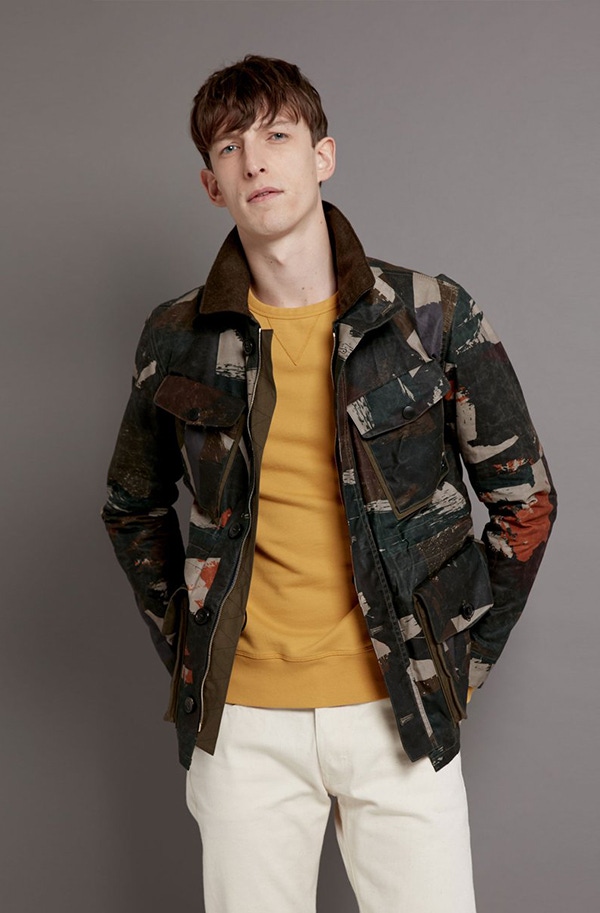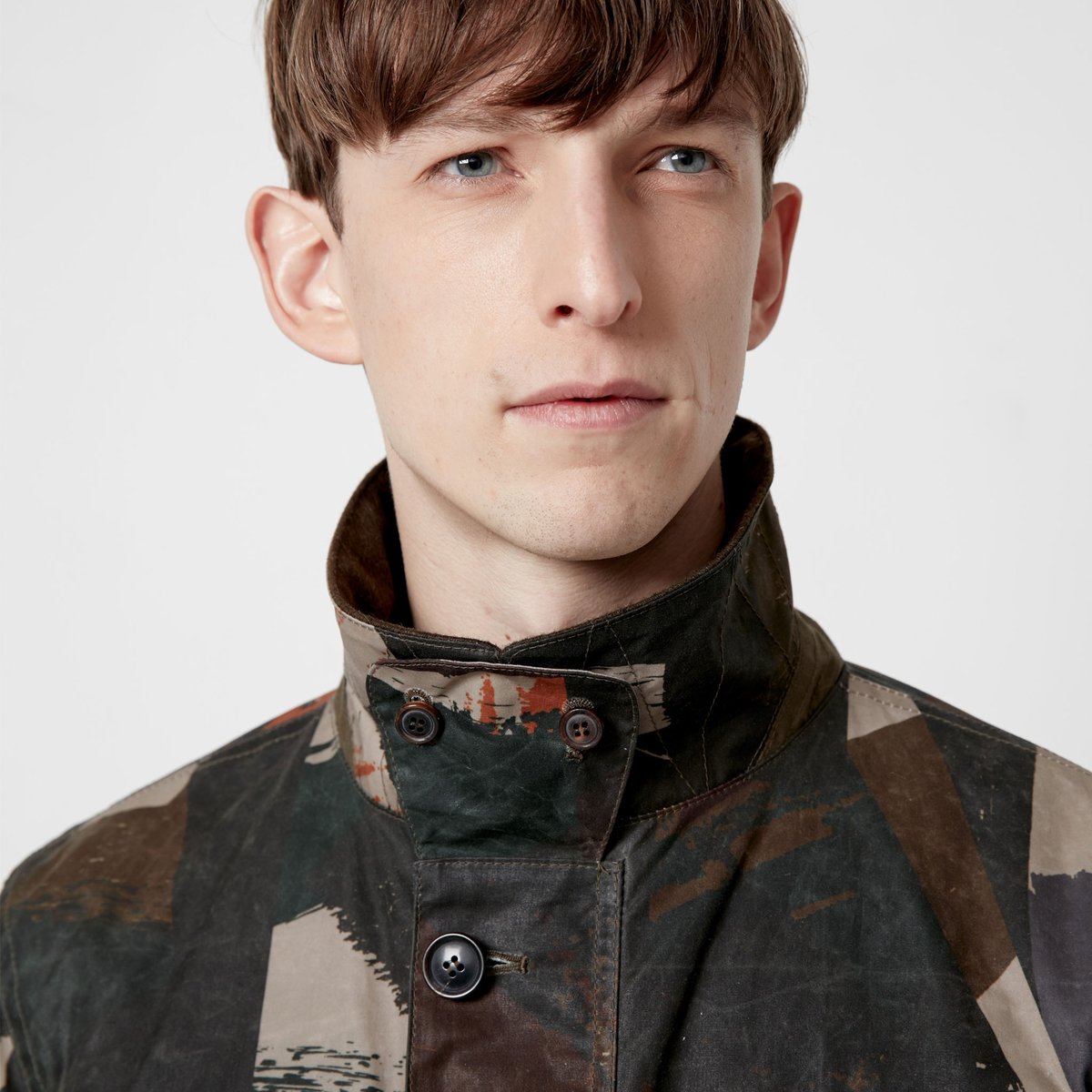 Adam and Charlotte Cameron, founders of The Worker's Club, wanted to create a classic four-pocket field jacket with a twist, and exclusive to The Rake. Knowing our sartorial customers, they decided to put a camouflage spin on the traditional silhouette and so created an in-house DPM. The unique wax printed fabric is made for TWC in the UK by
Halley Stevensons
, "the world's leading waxed cotton fabric innovators, manufacturers and suppliers of specialist weatherproofed canvas." Stevensons was founded in Dundee in 1864 so you can rest assured they know something about rain! The garment has been constructed by the well-established outerwear maker,
Chrysalis
. Each garment is individually hand cut and made from the finest natural fibres woven in the British Isles. Every item incorporates a waterproof and breathable membrane interliner for additional warmth and protection, which ensures the wearer is dry and comfortable at all times. Modern and cool, the design features a drawstring waist, four snap-buttoned flap-pockets, a Loden top collar, and a front-zip concealed with a buttoned flap. The cuffs are single buttoned. This jacket is a timely addition to your wardrobe as it works perfectly with most casual looks. Good
Japanese selvedge jeans
and hiking boots by the likes of
Trickers
,
Cheaney
or
Oak Street Bootmakers
will make for a good urban weekend look, but if you venture to more distant pastures, wear the field jacket over a
corduroy blazer
and roll-neck knit.