New & Lingwood: Profound in your gown
No one quite does loungewear and eveningwear like New & Lingwood. Opulent, artistic, sophisticated and extremely comfortable, each of their designs can transition easily from being colloquial to zealous in either the day or the night.
The dressing gown runs the gamut of drapery conceit, low self-esteem, conspicuous hedonism, convivial flamboyance and sartorial beauty. One of its many remarkable attributes is that it can signify many sentiments and sometimes all at once, whether it be deliberate or not. It has the power to change the course of action in an instant - as testified in some of the greatest ever motion pictures by some of the greats of the silver screen, such as Cary Grant and Noël Coward. History informs us that the dressing gown has appeared in many incarnations. Robes of any description were among the first clothes ever worn by humankind. Originally hailing from the Middle East, the dressing gown started to take off in Europe at the time of the Renaissance. Along with other artistic movements, Baroque and Rococo, dressing gowns today imbue many of the stylistic nuances from each of these times of artistic history. It is hard to think of a brand in the same stratum that harmoniously characterises, eccentricity, ingenuity and elegance in their dressing gowns as well as New & Lingwood do.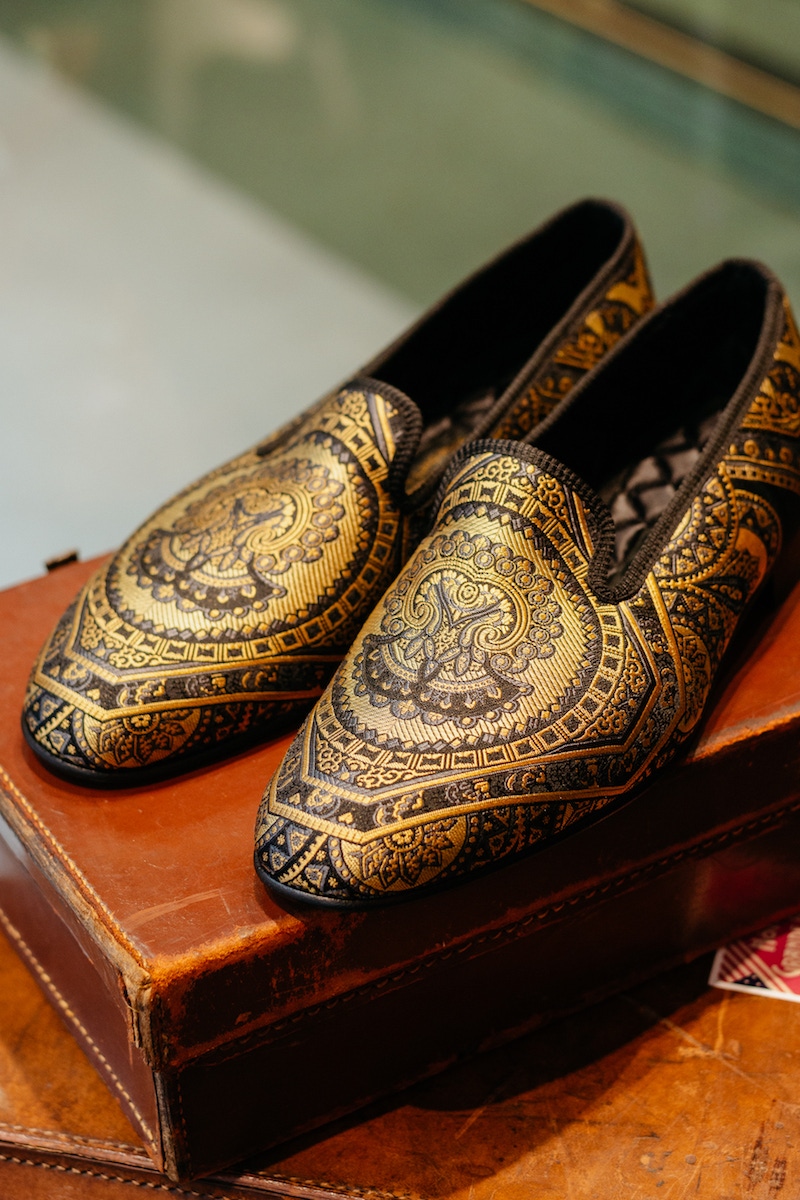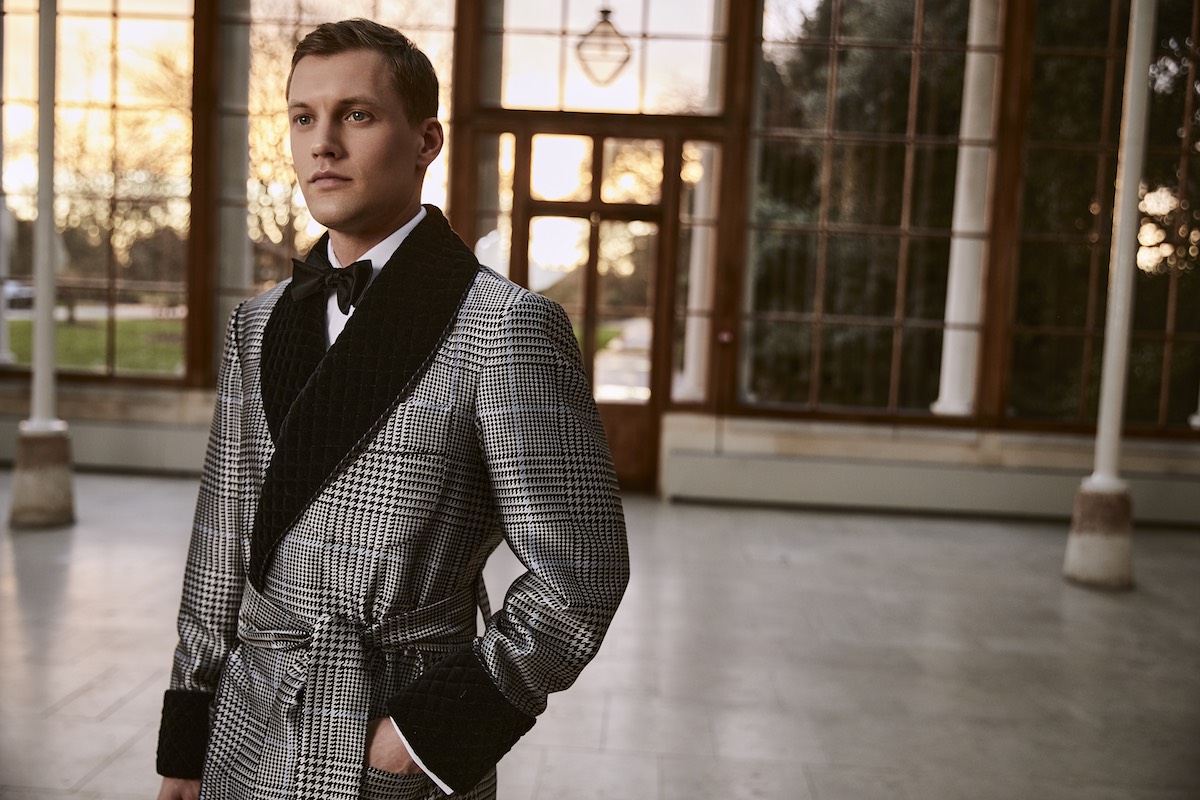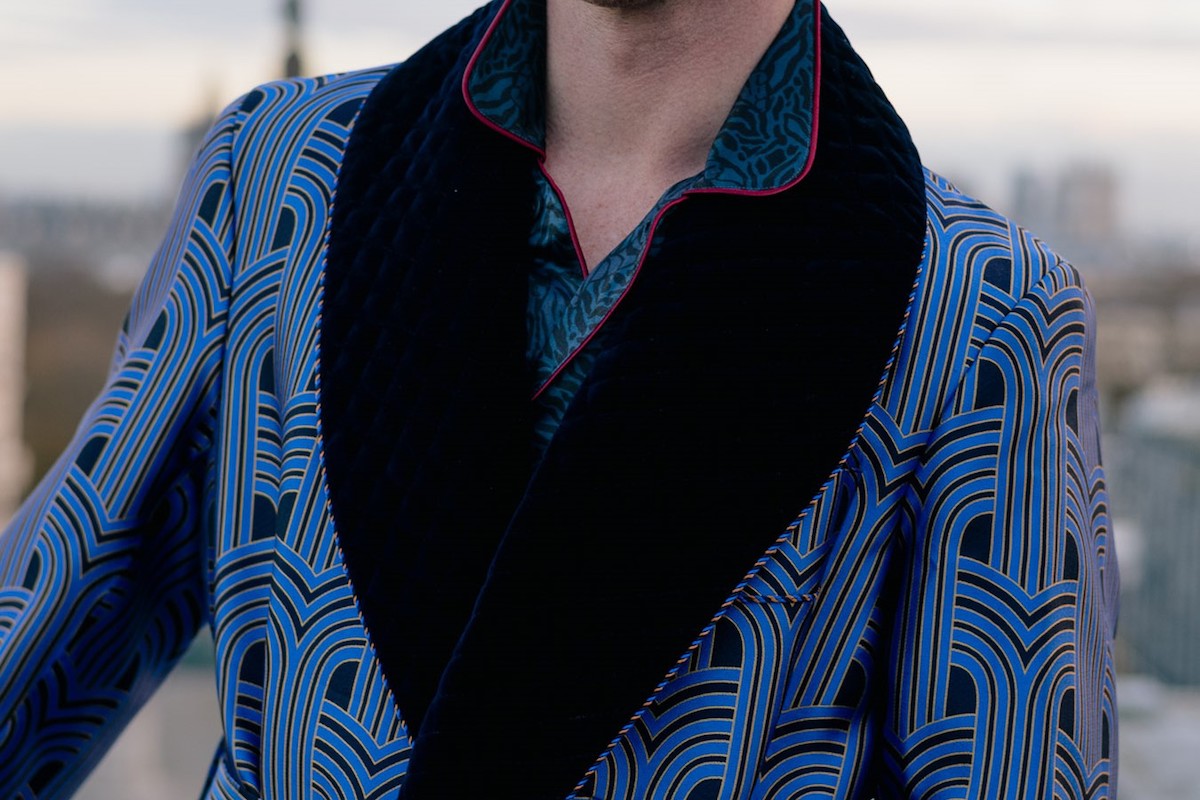 The dressing gown is cut with formality in mind and so it is no surprise that the firm was founded in Eton to principally serve the scholars of Eton College. In a time of waning formality, Eton's uniform traditions are very much resolute, where the pupils still wear a uniform of a black tailcoat, black waistcoat, starched stiff collar and black pinstriped trousers. Founded well over 150 years ago, New & Lingwood are still the exclusive outfitter to the young gentlemen of Eton College. New & Lingwood's dressing gowns are a dazzling works of art. Hand cut and sewn in a boutique English gown-making atelier, The Rake takes great pleasure in stocking their new collection. On their roster is a blue and yellow Art Deco lined silk dressing gown, featuring an imposing velvet collar and gauntlet cuffs. Containing all of the frills and fripperies that you would expect from a New & Lingwood gown, it is equally adept at being the fulcrum of a black tie outfit, or just simply worn in your armchair whilst puffing on a Partagás Lusitania cigar, with a glass of Hine Cigar Reserve Cognac, resting on a silver coaster next to you. Turning back time to the opulent dress of the great poets, New & Lingwood's black and gold Porcelano and burgundy Rococo designs would have been tempting additions to Lord Byron's dressing gown collection.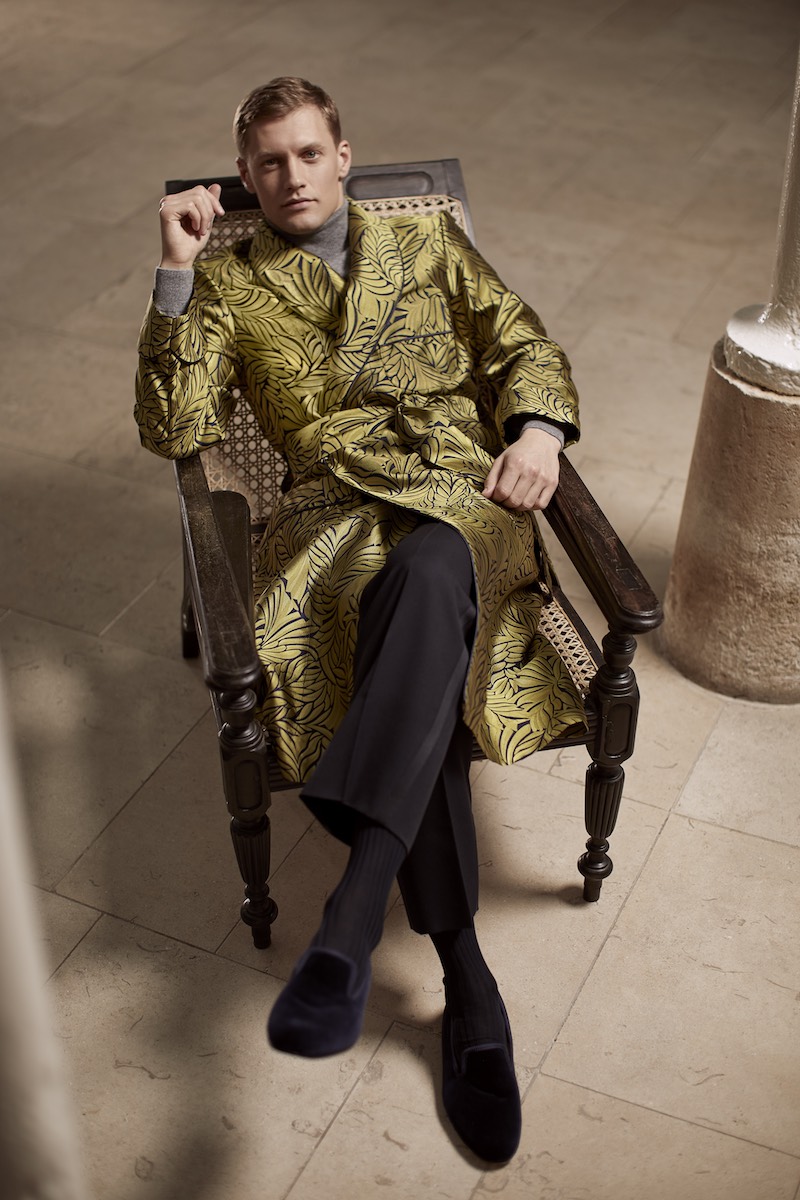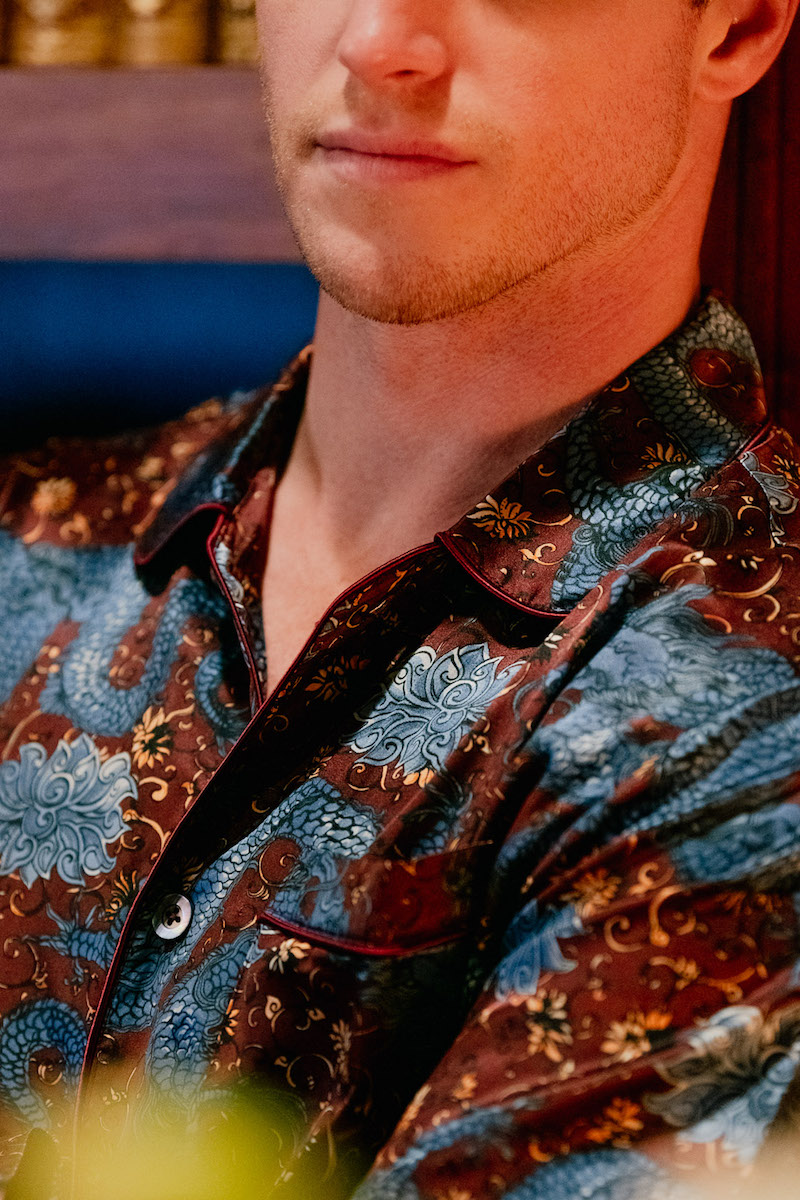 The course of life has changed dramatically for many since March. It has forced us to retreat into our homes for longer spells, which in turn has propelled the resurgence of apparel that attests to higher forms of comfort. This is where a dressing gown should be the first port of call, thus abandoning the use of track pants and hoodies which evoke sloppiness in more ways than one. An unlined dressing gown is marginally less formal, but encompasses greater comforting attributes through more freedom of movement. Without losing any of the gown's sophistication, their red Russian peacock design was developed from an archive of vintage Russian prints, whilst the lime leaves pattern is also a rather seductive gown.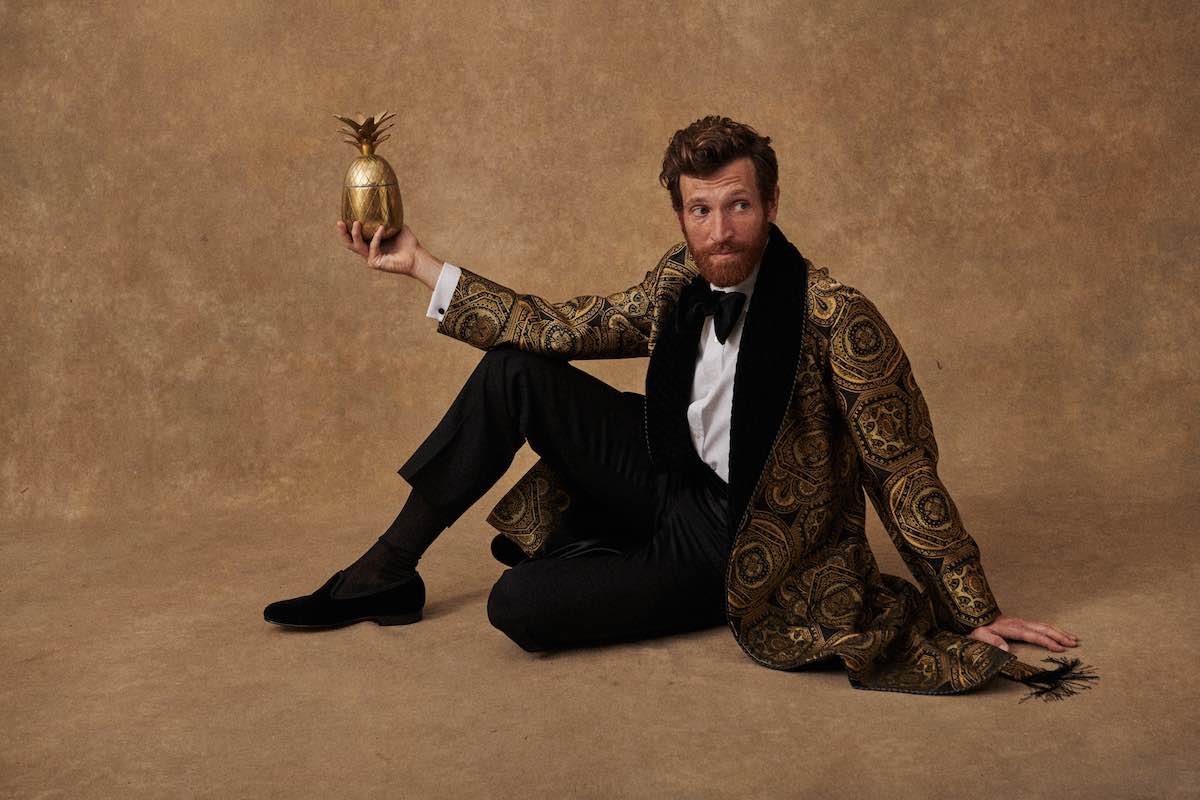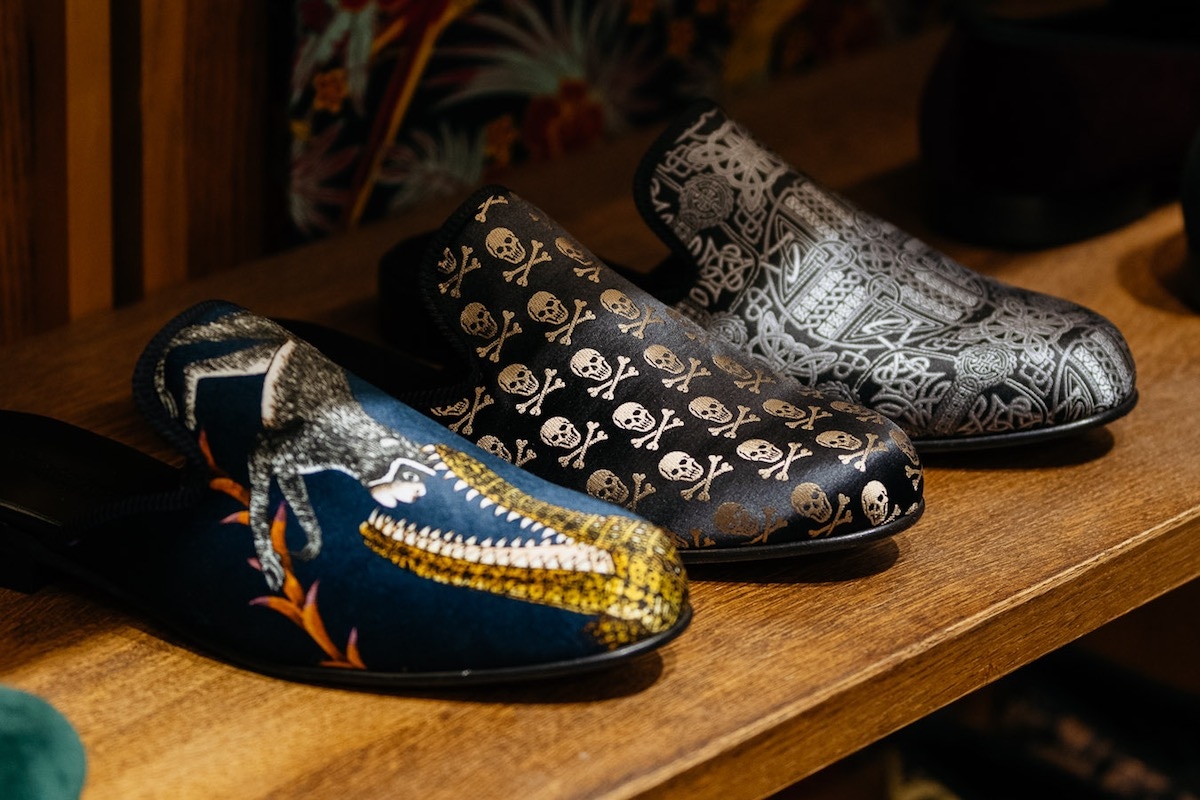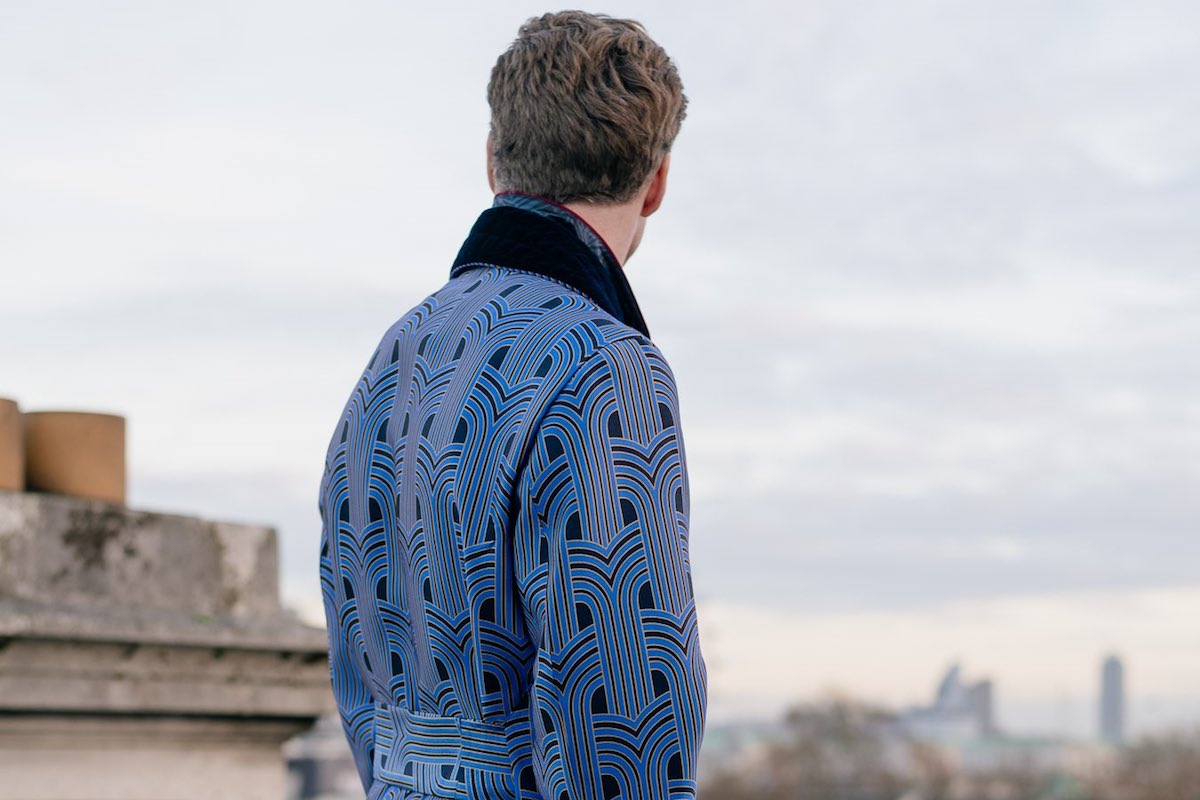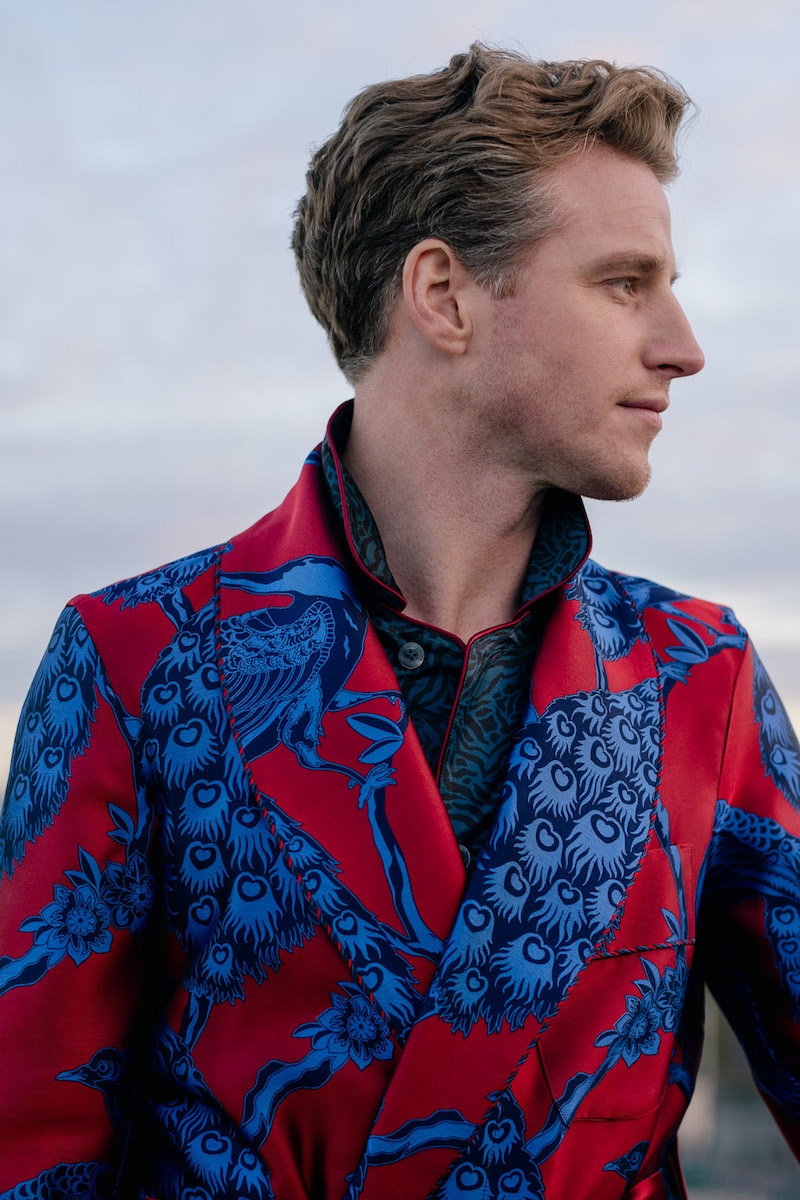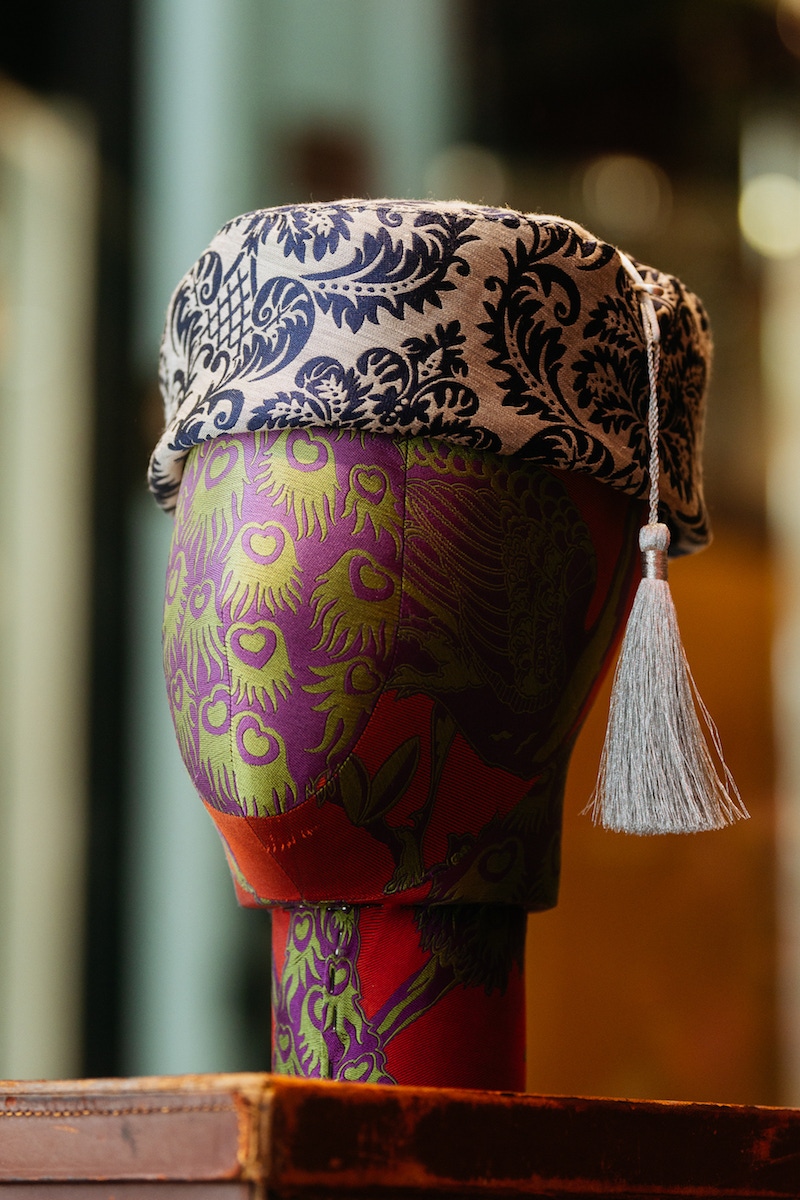 It is not just dressing gowns in the loungewear category where New & Lingwood excel. Their pyjamas have long been apotheosized in similar realms. They extol similar pomp with mythical and animalistic patterns made from a luxurious blend of cotton and silk. Pyjamas can work in unison with slippers when your strolling around the house or reading the newspaper in your favourite chair. In equally ornate patterns, their silk slippers feature a subtle heel, round toe and elegant cushioned interior for comfort and style. To cap off New & Lingwood's sophisticated and exquisite loungewear collection and to stop your hair from smelling of cigar aromas, their navy renaissance-print silk smoking hat, with tassel is a foppish gift. Alternatively, it serves a purpose, but even for yourself it will leaven no small amounts of comical hilarity this festive season.