New Season Caruso: A Universal Sartorial Elixir
Additions to the Caruso range show that the house's alchemic approach to menswear is an ongoing mission.
Peruse its sublime garments, in this e-realm to witness their signature three-roll-two Butterfly jackets, meticulous constructed shirts in cotton needlecord and Houdini wool trousers, for example, all of which make the demarcation between formal-wear and leisure-wear seem a mere 'dressing-by-numbers' conceit – and you won't be surprised to hear that Parmese tailoring house Caruso takes its sartorial philosophy very seriously indeed. A huge pillar in Caruso's philosophy is the nation in which it was founded as a small workshop, by Neapolitan tailor Raffaele Caruso, in 1958. Being Italian, for a brand which never tires of elevating tailoring to a higher artform, is a statement of dedication to craft, of playful elegance, of fluidity and function. Unlike the tongue spoken by its 600-strong workforce of dedicated craftspeople, the language of immaculate style, as far as Caruso is concerned, is both timeless and borderless.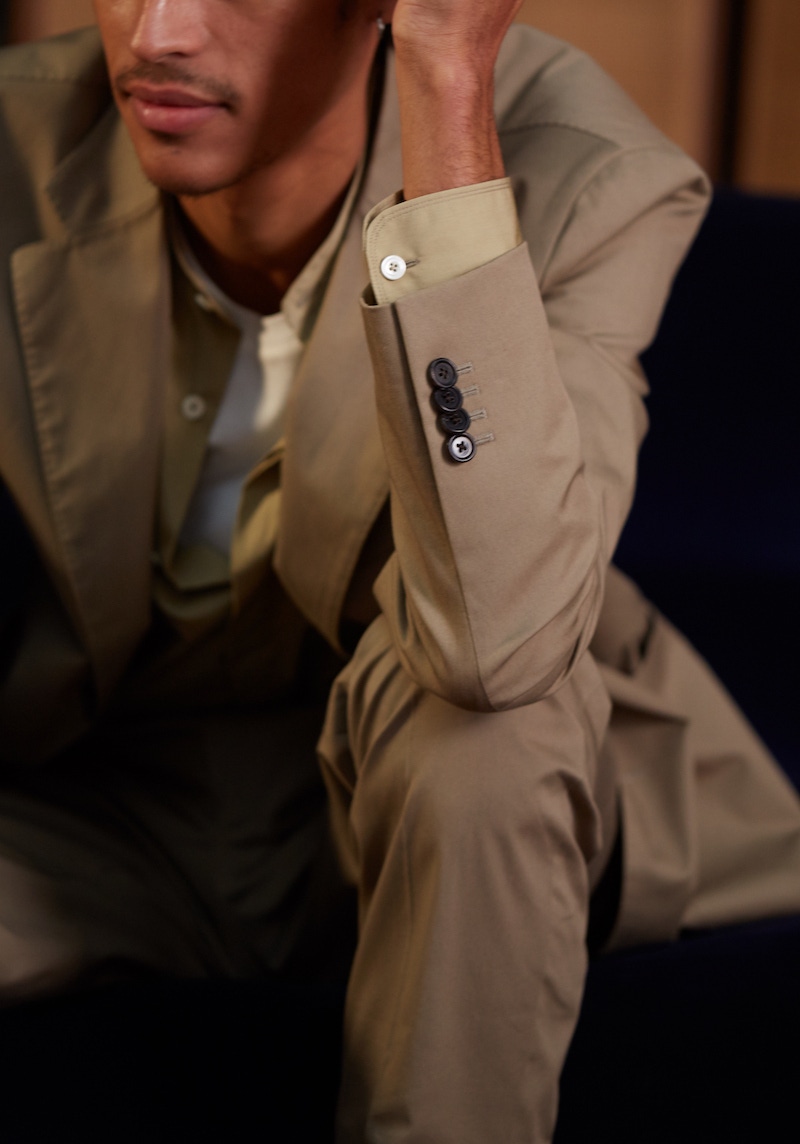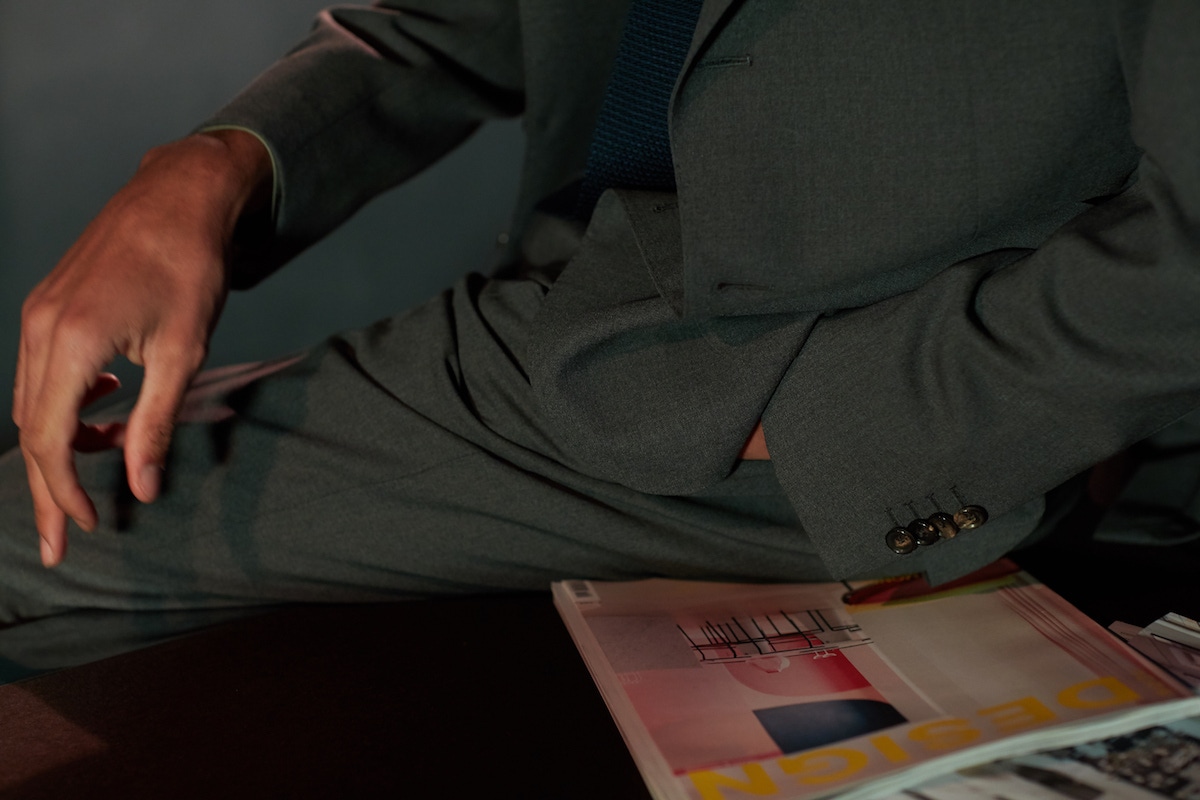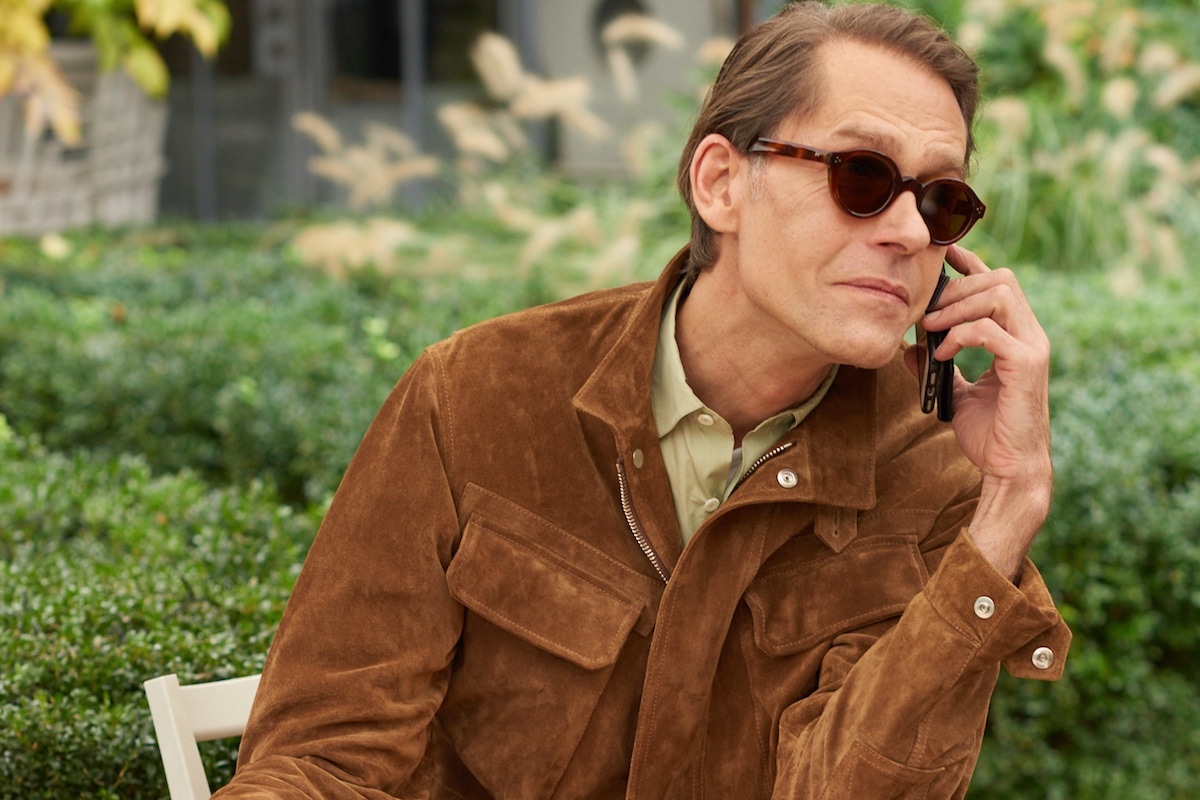 A word commonly used in its Soragna HQ is 'soft' - an overarching, one-word motif that sums up much of its methodology. For Caruso, garments carefully constructed to be unrestrictive, supple, are conducive to  fluidity of function, allowing the wearer and his form to call the shots when it comes to interpreting the apparel in question. And yet, 'softness' for them means not just construction but texture and colour too. The brand is also known for making subtle but significant tweaks to the fabrics, details, colours and finishes of gentlemen's staples, equipping those garments to play a leading role in a wardrobe which will grow more varied, more versatile and more expressive, organically, over time. Via this philosophy, Caruso believes, formality is alchemised into ease without relinquishing care or precision. Our relationship with Caruso reached new levels of fecundity recently with the introduction of a navy Houdini travel jacket and trousers, the former of which has a peaked lapel and buttons up to the throat to combat the elements and features numerous pockets including two on the back of the skirt. And, a new chapter in the relationship has just begun with a host of new garments.
The new Aida jackets come in green herringbone wool-cotton or houndstooth-checked navy wool-cotton-cashmere blend (both with Neapolitan-style patch pockets), while a more understated version in grey wool has two flap pockets; the latter is joined in the more low-key, flattering elegance zone by a fully lined, shadow-striped navy jacket. Caruso's rightly exalted approach to trouser silhouette – one which, to the trained eye, makes that celebrated 'Made In Italy' tag redundant - here finds expression in the form of grey and navy Aida wool trousers with belt loops, a zip and button fly, side pocket, split waistband and jetted, buttoned back pockets. The new cotton needlecord shirts come in navy blue and taupe grey, while you'll struggle to find suiting or outerwear which doesn't harmonise to great effect with the slubbed-weave grey shirt with cutaway collar. All supreme plot-thickeners in a page-turning sartorial saga.