New Season King & Tuckfield!
If you're inspired by 50s elegance, exceptional fabrics, contemporary silhouettes and sustainability, you need to meet King & Tuckfield...
Since the launch of King & Tuckfield in 2016, founder Stacey Wood has been, in modern parlance, nailing it. Collection after collection has been met with amazing industry response, which when one considers just how many huge brands this comparatively tiny London label is competing with, is quite the achievement. Working from her studio in De Beauvoir, East London, King & Tuckfield's success can be largely attributed to two factors: 1) Stacey's solid vision of modern elegance that leans on the aesthetic of 1950s' gentlemen and 2) her unwavering commitment to using the finest natural fabrics - particularly denim and merino wool - in the most sustainable way possible. Combined, those two factors have led to clothing that adheres to a cohesive contemporary style, giving the customer the satisfaction of knowing that he is investing in the highest quality fibres, the provenance of which has been very carefully selected.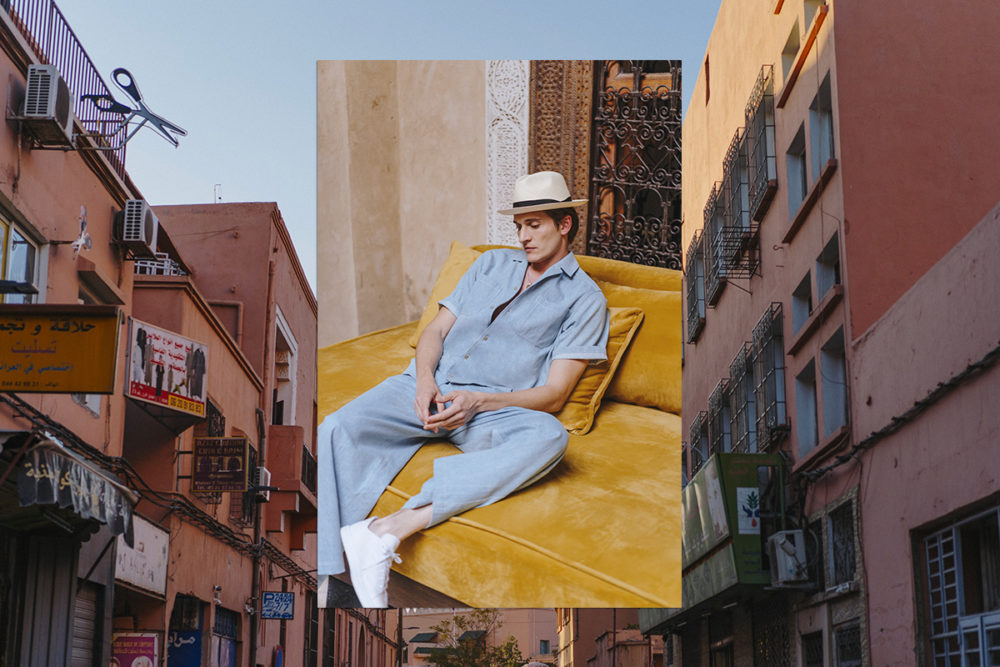 I myself own a number of pieces, including merino tees and polos, and can honestly say that I've rarely witnessed such quality that isn't five times the price. So when
The Rake
took receipt of King & Tuckfield's SS19 collection, it was the first on my list to take to Marrakech to shoot the latest edition of
Atelier
magazine (out April 4). In Stacey's own words, "The SS19 collection is positive and uplifting, remembering the energy of those first sunny days, lifting the cover off the car and heading for the Yorkshire coast. Colour inspiration is drawn from vintage postcards and weather-worn British seafronts, while the brand's signature materials palette of quality denim, merino and twill is accented with playful deck stripes and vintage textured knits."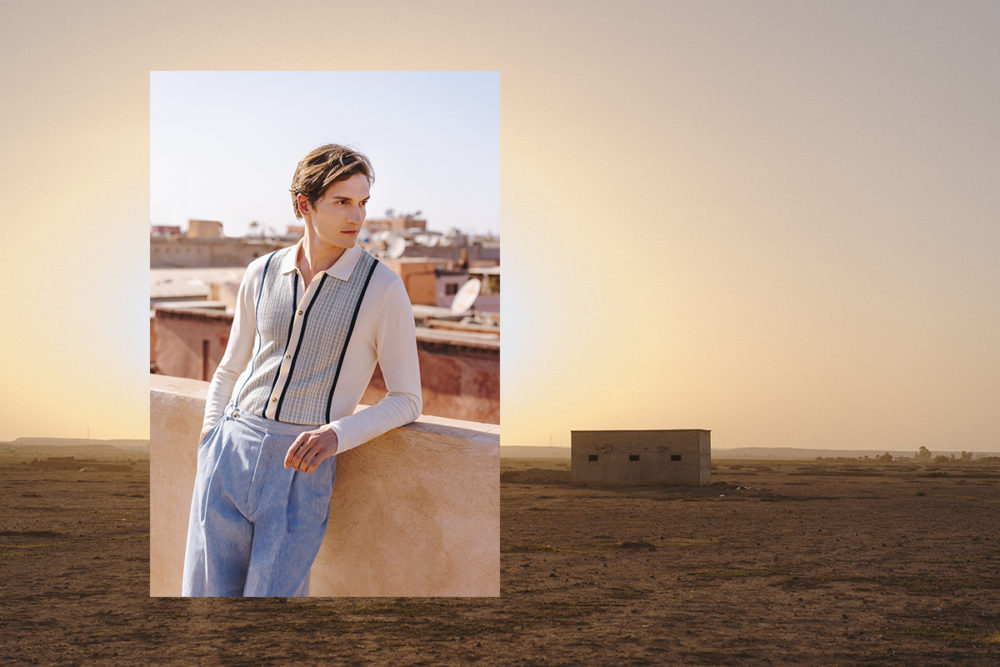 What I love about the collection, besides the level of craftsmanship and detail, is its versatility. The polos are at once smart and casual, dependent on how you choose to style them. The denim that makes up the pleated deckchair striped trousers and wide-leg jeans feels thick and substantial between your fingers yet very lightweight to wear, while the 100% cotton bowling shirts are going to be my go-to casual tops for the summer.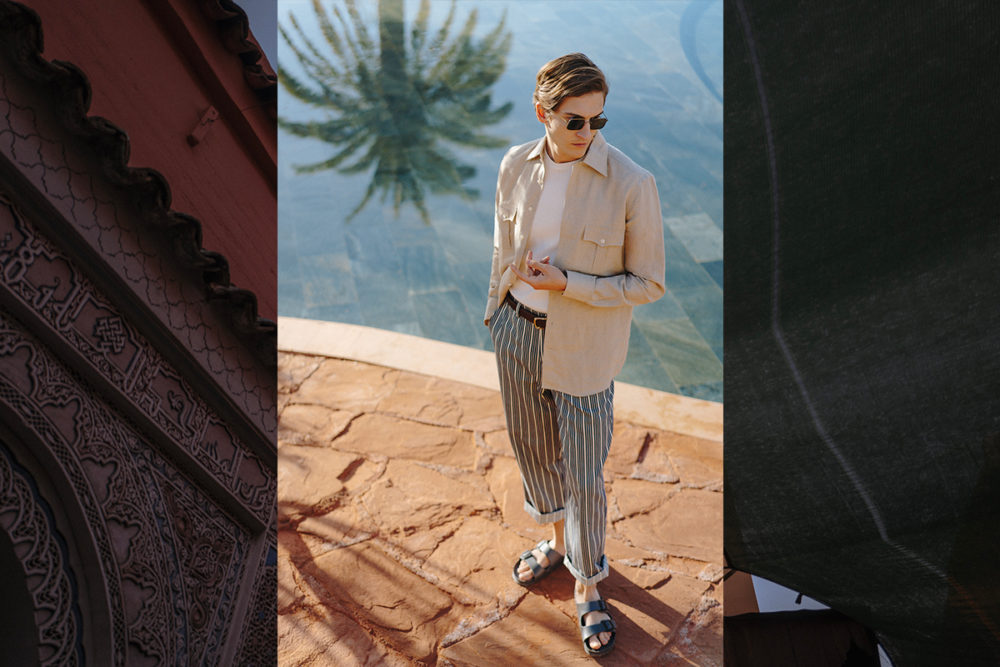 The colour palette consists of muted pastels including yellow, mint green, egg-shell blue, off whites and natural washed indigo, all inherently interchangeable with one another. It's a collection that takes the best of 50s silhouettes and reinterprets them for a contemporary wardrobe without ever venturing into whimsical trends. In short, we love it and hope you will too.