Nialaya: The LA Jewellery Brand That Matches Style With Spirituality
As a rule, most jewellery is good for your overall aesthetic; but only a special sort of jewellery is good for your soul too. Jannik Olander tells us how LA-based Nialaya channels Indian spirituality into its products.
The origins of LA-based jewellery brand Nialaya are shrouded in fateful mysticism. The brand's founder, Danish-born Jannik Olander, had been searching for success in Los Angeles, where he had moved after selling his business in Denmark. He cast his net widely, trying his hand at both real estate and magazine publishing – but to no avail. Having lost a lot of money, Jannik decided on a trip to India, hoping to remedy his disorientation and rootlessness, and to re-establish a sense of direction in his life. Little did he know that this trip would result not only in a new direction, but in a totally new and deeply rewarding destination as well. "I booked a trip to India for the winter holidays that year, this was in 2009, and that's when I met the shaman that completely changed my path." A shaman, for those who haven't had the good fortune of meeting one on their travels, is a kind of spiritual leader, a priest-like figure thought of as the conduit between tribespeople and spirits. Shamans still play an important role in communities in India today, acting as kinds of spiritual leaders for local people – and for unsuspecting Danish tourists, it would seem. "He taught me about spiritual stones and their healing powers and he told me to stop focusing on monetary gain and do something that I'm truly passionate about and that makes me happy." Jannik lost no time in heeding the shaman's wisdom. "As soon as I got home to LA after my trip, I got some beads and string and started making bracelets by hand in my garage. A few months later, I started selling Nialaya in my first store in Beverly Hills." From then on, the brand's rise was meteoric – as if infused with shamanic energy! By 2011, Jannik was able to open up a flagship store on Melrose Avenue in LA.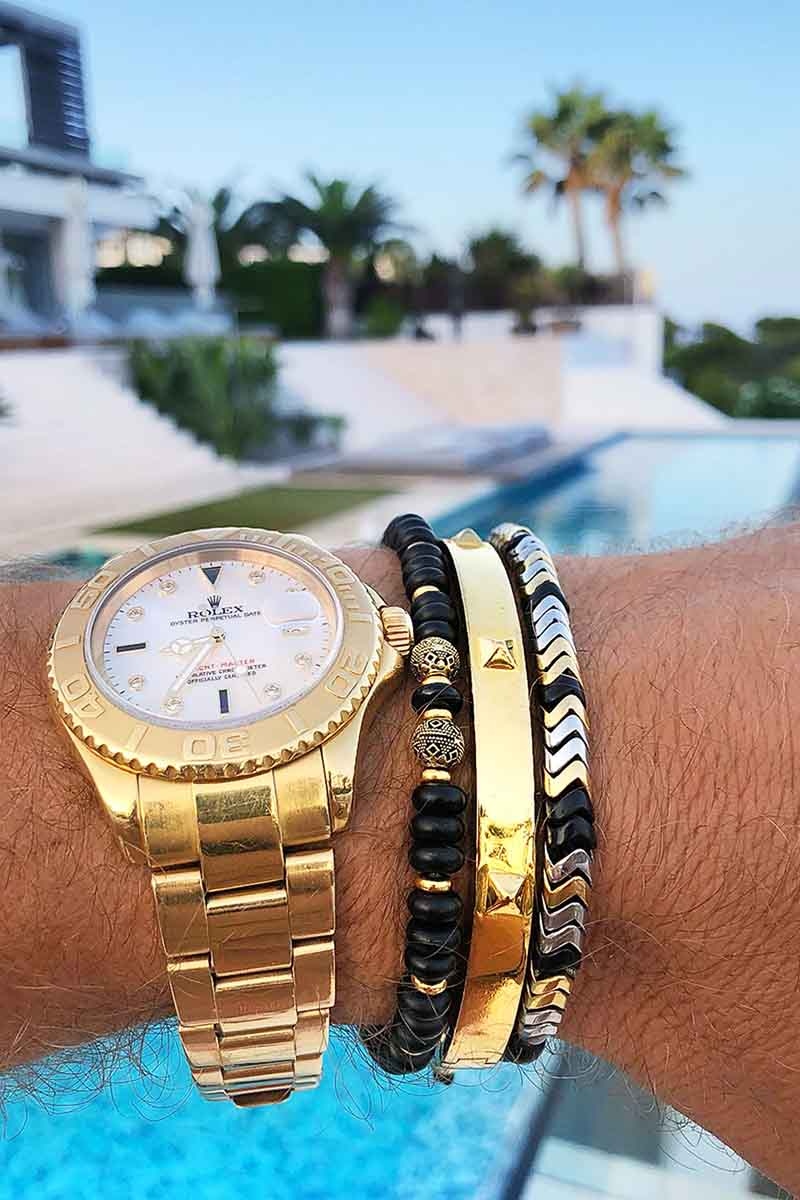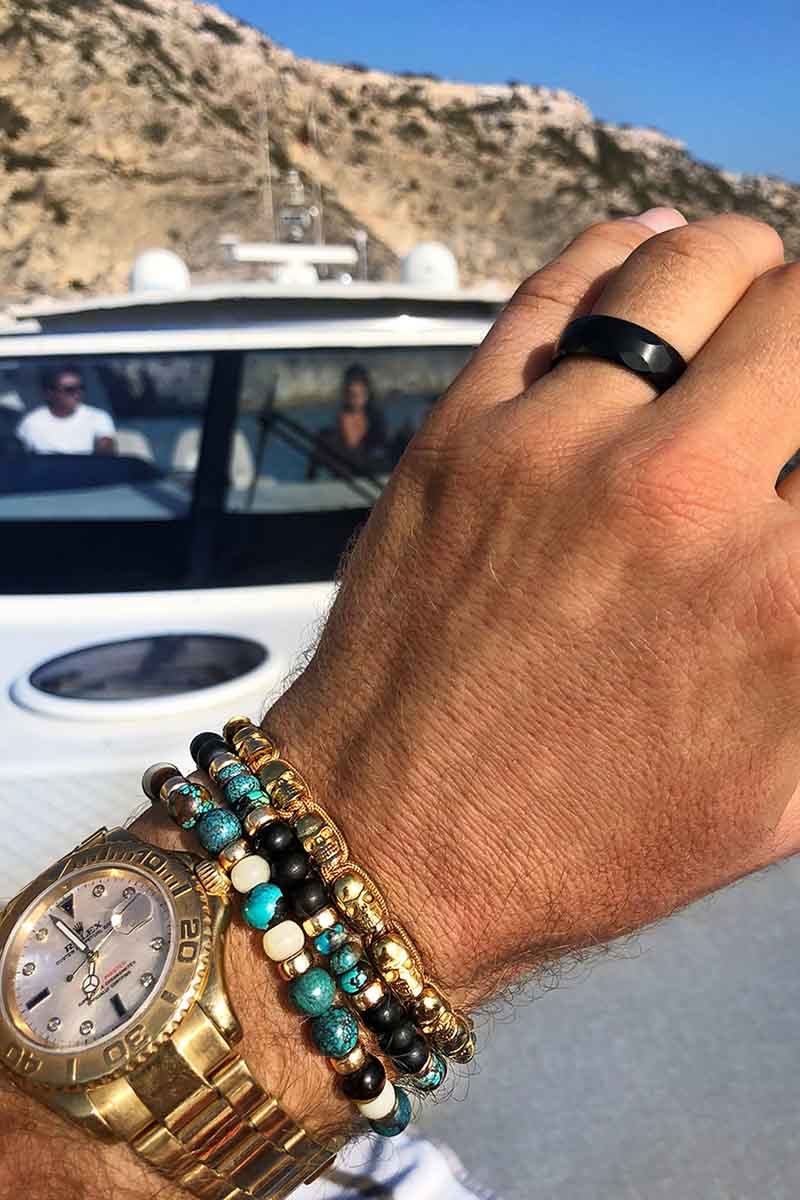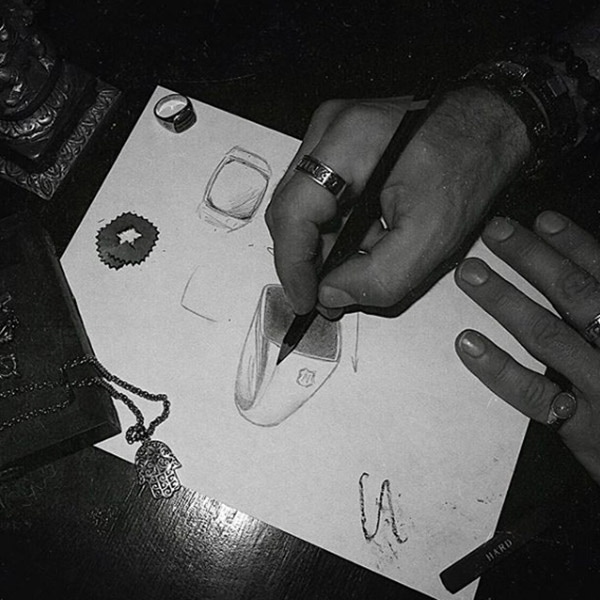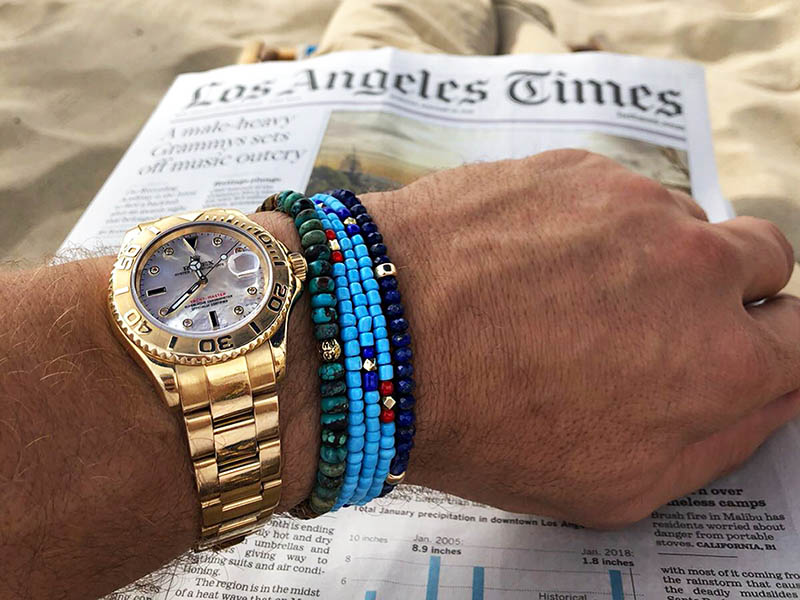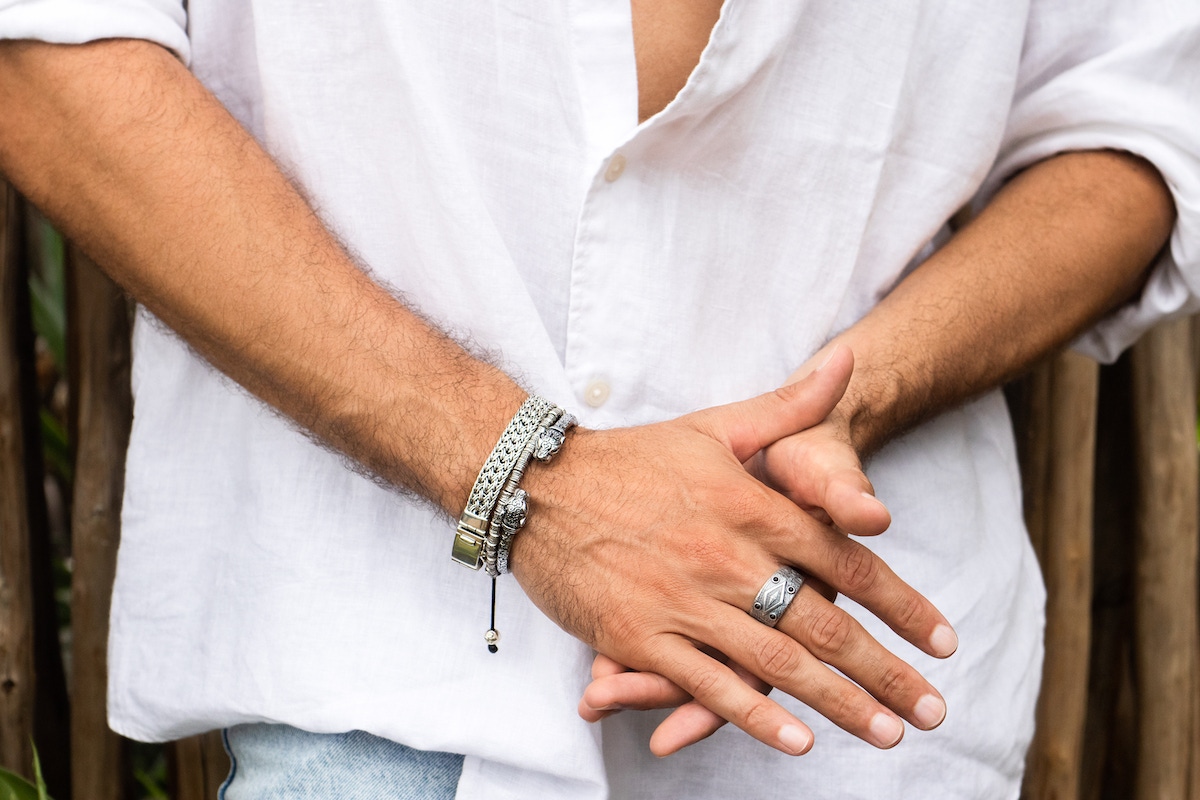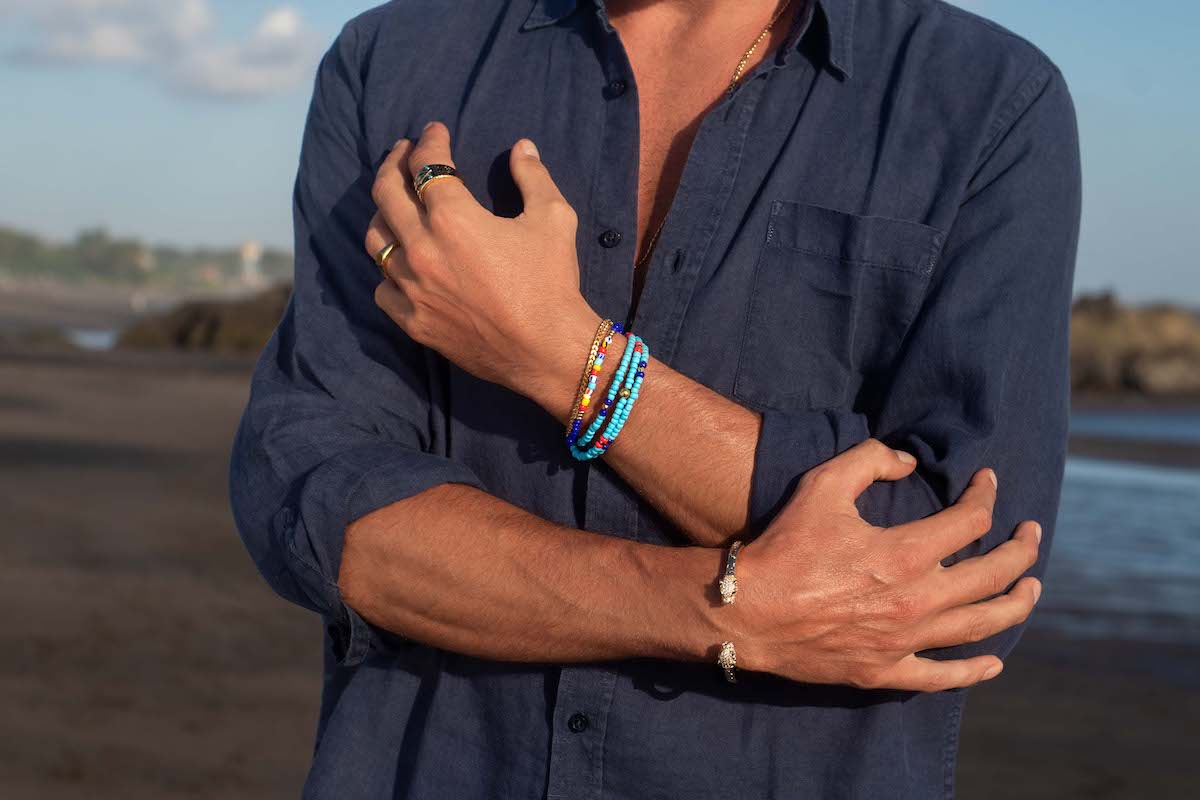 From this base, Jannik is able to channel multifarious energies into his jewellery designs, incorporating inspiration from three very different continents. "I always aim to make Nialaya's designs modern, spiritual and unique, some with bohemian flair and others with an edgy touch." Certainly, many of his products have a distinctly Asian flavour, with vibrant colours and even beaded Buddhas – but then nor would his bracelets look out of place on the wrist of an all-American Hollywood superstar. Some of his more minimalist pieces recall his Scandinavian upbringing, but even these share in that spiritual quality that defines the brand. "We make a lot of all-black jewellery but the spiritual touch is always there – these pieces are really popular in somewhere like Denmark where the style is more subtle." Given these globe-spanning influences, it's unsurprising that one of Jannik's main sources of inspiration is travel. "I feel the most inspired when I travel and I think that shows in a lot of Nialaya's pieces. We currently have a collection inspired by the colours and lifestyle of Mykonos, Greece, and another one inspired by the jungle and beaches of Tulum, Mexico. I always come back to LA with new design ideas after having travelled to a new destination and discovered new architecture, colors, people, and surroundings." To ensure that these heterogenous and vivid influences do not cloud the spiritual qualities of the products, all Nialaya jewellery is cleansed with sage before being shipped out, in order to render each piece "ready and responsive" to its new owner.
Nialaya's range is indisputably stylish, but how does the focus on spirituality effect the experience of wearing a bracelet? It all depends on the materials used – and you should bear this in mind when buying one. "Precious and semi-precious stones offer great healing powers to the ones who believe in them. It's about finding the stones that will work for you depending on where you are in life. Wearing your birthstone for example is believed to align the best with your soul. A piece of jewelry is something so personal and I think a lot of people like the fact that their bracelet carry meaning and unique healing powers." In an era of extreme confusion and ever decreasing faith in absolute values (did somebody say 'post-truth'?), perhaps we could all do with reconnecting to our spirituality a little more frequently. This need to delve deeper – to explore, and to understand – is something that characterises Nialaya's customer. "The man who wears Nialaya is confident and driven, and he's a traveller and explorer. Whether he's a successful businessman, an interesting creative, or an athlete, they all have that confidence, drive and urge to explore in common." This yearning for adventure and thirst for knowledge is one of the most attractive traits a man can have, but it's difficult to demonstrate that through the medium of clothing. A piece of jewellery by Nialaya, with its vibrantly coloured precious stones and bold design features, is emblematic of these virtues, and will single you out as both a man of spiritual depth and worldliness. You can
shop their range on The Rake
.