Nick Wooster: the Rule Breaker
The menswear iconoclast on his love for shorts, disdain for dress codes and how the demand for comfort is changing men's style, as told to Christian Barker.
I've always loved clothes and since the age of four or five, have always demanded the independence to decide what I'll wear. The worst thing in the world for me is a dress code. The minute someone tells me that I can't wear something, I want to rebel and do exactly the opposite. It's true what Tom Ford says, that dressing well is a form of manners. It's polite to make the people around you at ease by dressing appropriately for the occasion or setting. And I'll try to be as appropriate as I can, but I want to do it in the framework of what makes me comfortable, not what makes someone else comfortable. For example, I love wearing shorts. I understand that sometimes, that can be super upsetting to certain kinds of people — they don't like it, they don't think it's appropriate. Well, that might be true in particular cases, and I do try to err on the side of like caution. The great thing today is that I can wear shorts more freely than I was ever able to do in the past, and I'm happy about that, I like it. But I prefer to do it with a tailored jacket and to not wear sneakers and shorts — to wear, instead, a benchmade shoe from Tricker's or Church's feels like I'm still making an effort, but in my own way. You can easily run afoul of dress codes, especially in places like London. A while ago, I was wearing a pair of Rick Owens, well, not really 'shorts', they were super long, but I was refused entry at Claridge's to have tea, even though I was also wearing a tailored jacket. And I get it, that's fine, that's their prerogative, they have their rules. I really can't get upset about things like that, it's just funny to me more than anything. Nevertheless, more and more, we're seeing guys in formal business and social settings adopting casual and athletic clothing.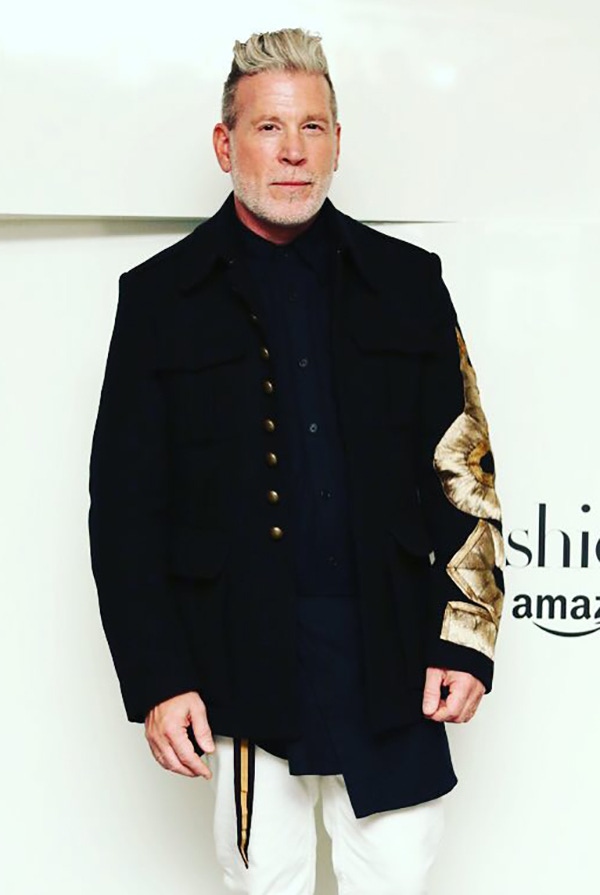 Luxury brands like Zegna have long realised that there's a big commercial opportunity in making things like tailored versions of sweatpants. You can get wool pants that have a cuffed bottom, but have an elasticated top, and if you wear a sweater on top, no one's going to necessarily know you're not wearing something formal. Or you can have trousers that are made of jersey, but the jersey looks like a wool flannel cloth. Fabric development is having really interesting effects on the evolution of men's style. I don't really wear traditional sweatpants, but the details, the look — elasticated tops and banded, cinched bottoms — that's been part of the style vernacular for the past four or five years. That style of pants, it's killed the denim business. If you look at denim sections in department stores like Barneys, which used to be such a destination for denim, it was like a whole wing. Now, denim takes up half of a wall. It's because guys are not willing to give up comfort. As long as they can wear pseudo sweatpants or this so-called 'athleisure' look, they will. I'm not saying that it's good or right, but that's just how it is. It's like sneakers. Sneakers are never going away. And it's not because they're comfortable. I have many more sneakers than I have leather-soled or Goodyear-welted shoes. And part of it is because there's so many more variations of sneakers, but also, it's just a matter of comfort. If you walk in the city, as I do, it's just more practical. And it can be stylish, too. You just have to maybe work a little harder. For me, a pair of dress pants looks cool with a pair of sneakers, but a pair of sweat pants with sneakers is not a good look. It's fine if you're going to the gym, but I don't think it's really appropriate for business. If you're going to wear a pair of sweat pants, you really should be wearing a pair of Goodyear welted shoes, in my opinion. It's all about the contrast, the juxtaposition.