Celluloid Style: Nine And A Half Weeks
Mickey Rourke and Kim Basinger's last tango in Manhattan provides endless moments of cinematic style, as Chris Modoo discovers...
"Every time I see you, you're buying chickens"…probably not the most romantic chat-up line, but it works for John Gray: the sybaritic arbitrageur, played by a slim and handsome Mickey Rourke in Adrian Lyne's stylish alternative love story set in 1980s New York. The object of Rourke's attention is a beautiful divorcee art gallery assistant, Elizabeth Mcgraw, played by Kim Basinger. Any film with themes of sexual domination, sadism and amaurophilia are likely to be controversial and after delays in post-production and editing,  it was a commercial failure in US theatres. But in Europe it was a cult success and helped cement Rourke's reputation as the post-modern Marlon Brando. Filmed entirely on location and shot sequentially, British director Lyne with cinematographer, Peter Biziou, capture New York in all its gritty mixed-up charm. From John and Elizabeth's first date enjoying linguini con cozze in a family restaurant in Little Italy to shopping for groceries in Chinatown, every shot is beautifully lit with incredible detail. The scene in Coney Island on a rainy day with Basinger carrying a bunch of coloured balloons against a grey background is a particular favourite - it is so elegantly crafted that you can tell that the colour of each balloon was painstakingly chosen for maximum effect.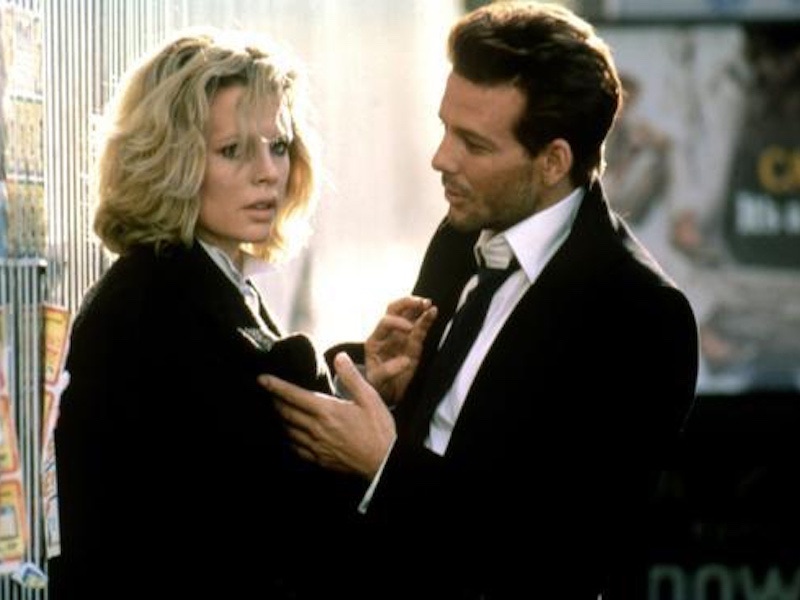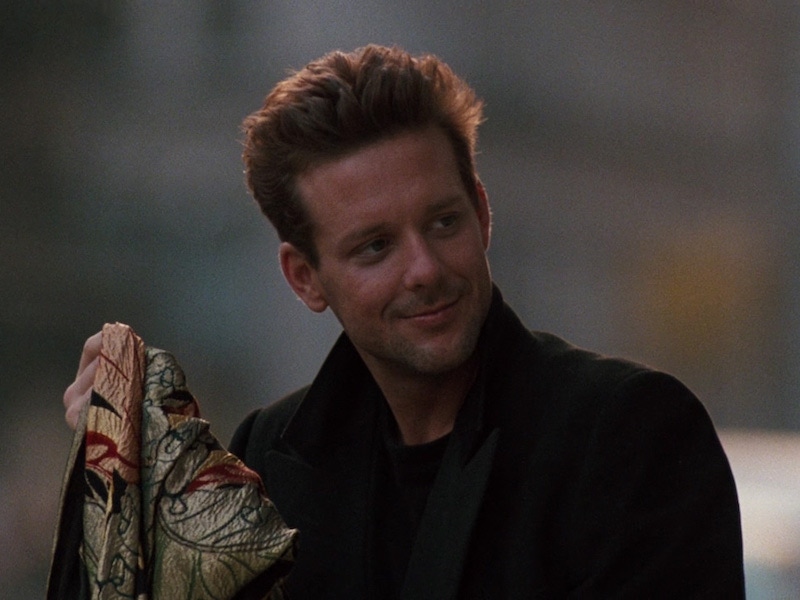 As a Wall Street banker, John Gray has adopted a uniform of grey flannel suit, white shirt and sombre tie. But what a suit! Beautifully cut in the double-breasted "button 1, show 2" style, it has strong, clean shoulders that are well proportioned and neither the peaked lapels nor length are exaggerated. It is the perfect combination of structure and drape and sits elegantly when worn unbuttoned. The trousers are pleated and worn with a belt, a useful accessory that can also double as a whip if Elizabeth refuses to crawl across the floor for cash. For casual encounters, John Gray sticks with his eponymous palette in fine gauge knitwear. These are worn without additional layering to underpin his six-button double-breasted charcoal overcoat. Long and fluid, it is the coat for walking around Manhattan with hands in pockets and collar popped. No scarf or gloves in chest pocket required. Rourke is a natural clotheshorse and knows style. Anyone who has seen the opening credits of The Pope of Greenwich Village will know this by the way he ties his tie. The soundtrack to Nine 1/2 weeks boasts an embarrassment of riches with tracks by Stewart Copeland, Eurythmics and Billie Holiday. "I Do What I Do" by Duran Duran's John Taylor is the official theme tune but "You Can Leave Your Hat on" performed by Joe Cocker has a stronger association with the movie, probably because it accompanied the famous striptease that Elizabeth performs for John. Incidentally, John Gray enjoys his private dance whilst munching popcorn-don't try that at home. Bryan Ferry's "Slave to Love" also captures the mood of the film perfectly and was used to promote the film.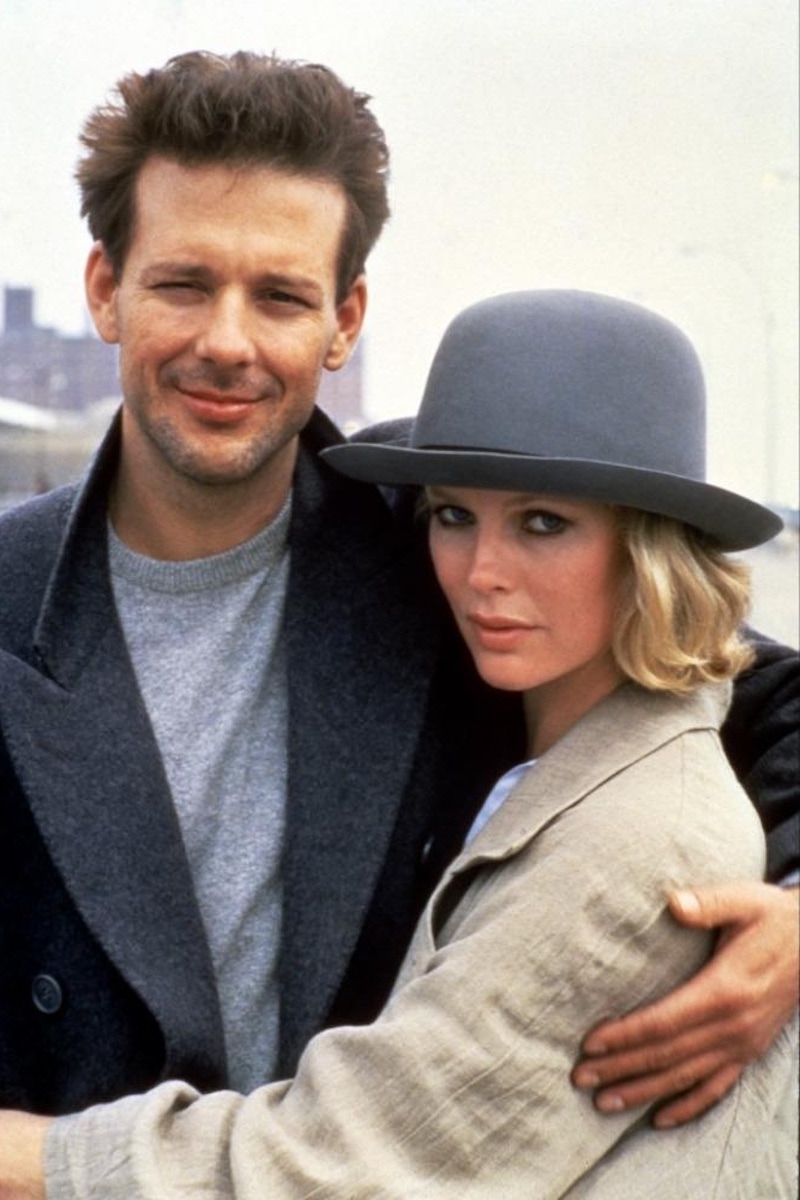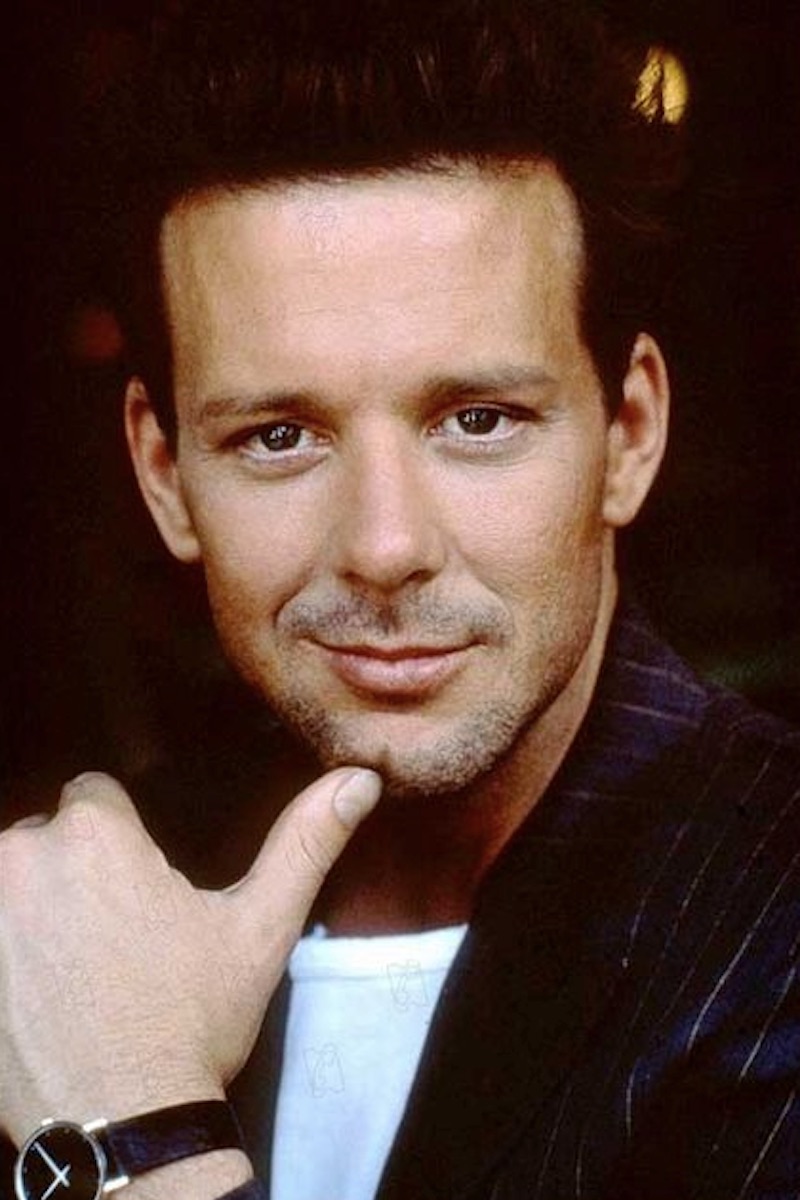 John Gray has the perfect Manhattan apartment and Lyne allows us into his psyche by tantalisingly short glimpses of his lifestyle. The polished wooden floors create the platform to some iconic 20th century furniture: a Marcel Breuer Wassily chair, a Richard Meier Chaise and a striking "ladderback" chair designed by Charles Rennie Macintosh. In stark contrast to Elizabeth's cluttered home with a small portable television, John has a state-of-the-art entertainment system boasting four screens. Taking pride of place is a Nakamichi "Dragon" RX-505 cassette deck. Considered one of the greatest players of the format, the RX-505 has a mechanical function to change the direction of the tape. In an era where autoreverse was becoming normal, this feature has a steampunk charm that impresses even the most cynical of audiophiles. A candid view inside John's closet reveals a drawer with a Breitling Navitimer chronograph, tortoiseshell pens and a passport with an unfeasibly cool photograph. Not a takeaway menu to be seen. His white shirts are professionally starched and stacked and he has a row of identically folded grey trousers alongside his dark ties and jackets. Penthouse perfection. But in every dream home a heartache. John and Elizabeth's relationship ends after a particularly challenging date involving a menage a trois with a prostitute in the Chelsea Hotel and a live sex show. Two 1990s spin-off movies flopped internationally but the original still looks cool after thirty years. Mickey Rourke and Kim Basinger never looked better or New York so exciting.